ST. LOUIS • "The annual Easter parade in Forest Park was a thing of grinding gears and monoxide fumes, of gesticulating traffic policemen and Easter costumes only half seen in passing cars."
So lamented a Post-Dispatch reporter in describing the scene on Easter Sunday 1929. The unnamed scribbler confessed to having preferred the more leisurely promenades of earlier days.
No matter the era, some observers are certain that culture is going to pot.
Easter gatherings in Forest Park for reasons of vanity and Christian worship became popular after the 1904 World's Fair, and diminished only with the mass migrations to the suburbs after World War II. Thousands of people dressed up each year for the holiday stroll along the park's winding lanes. As cars became more common, the parade took to wheels, joyfully snarling the park roadways.
The first large sunrise service in the park took place on Easter, April 17, 1927, near Lindell Boulevard and Kingshighway. The Metropolitan Church Federation, then the area's main association of Protestant congregations, later moved the gathering to the Municipal Opera. Depending upon spring's mercurial weather, attendance could top 13,000 faithful.
Other big sunrise services were in Tower Grove Park, sponsored by the Christian Endeavor Union, and the Carondelet Ministries Association assembly at Jefferson Barracks. For steadfastness of Christian witness, nothing beat the full-immersion baptisms in the Mississippi River, at the foot of Chestnut Street, conducted every Easter for nearly four decades by Pleasant Green Missionary Baptist Church.
Catholics jammed the St. Louis Cathedral, 4431 Lindell Boulevard, for Solemn High Mass, where Catholic Archbishop John J. Glennon in 1929 described the keystone of Christian theology in his crisply Irish way: "A crucifixion without the resurrection would drive any human being stark, raving mad."
A popular Easter tradition for everyone was viewing the lilies, hyacinths and tulips on display inside the Jewel Box in Forest Park, where attendance of 25,000 was common. Fire departments and churches sponsored egg hunts for kids in neighborhood parks.
With Easter's theme unchanging, newspapers usually dwelt upon the weather or spring fashions. On Easter 1928, when the temperature at dawn was only 34 degrees, members of Pleasant Green's congregation stood by on the riverfront with blankets for the shivering mortal bodies of the newly saved souls. On Easter 1946, with temperatures in the 80s and wartime rationing a memory, women strutted in summer dresses and drivers took extra loops through the park.
Get a look at what the fashionable folks wore on Easter Sunday in years gone by around St. Louis. 
The big sunrise service in Forest Park remained popular after World War II and was broadcast live over local radio stations. On Easter 1958, the Rev. Franc McCluer, president of Lindenwood College, offered consolation for Cold War jitters: "Righteousness and love are greater than the power of evil."
Declining attendance ended that tradition in 1969. 
Bonnets, bunnies and baptisms: A look back at Easter in St. Louis
Easter 1924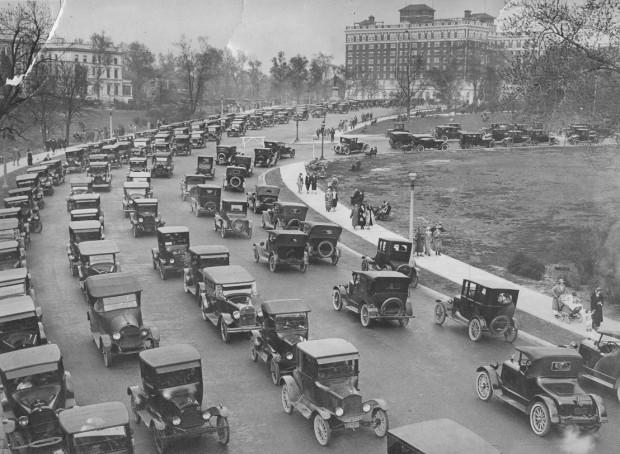 Easter 1928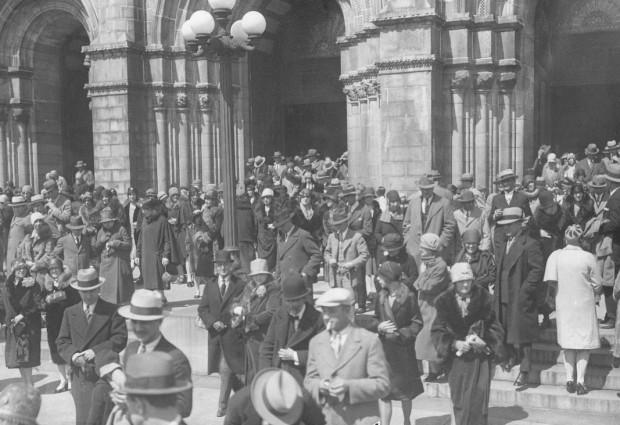 Easter 1935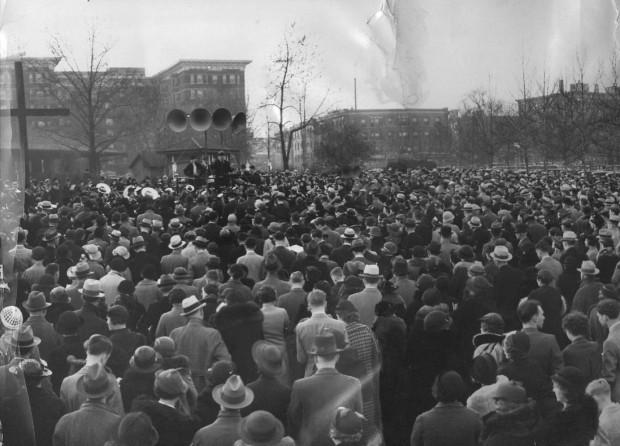 Easter 1936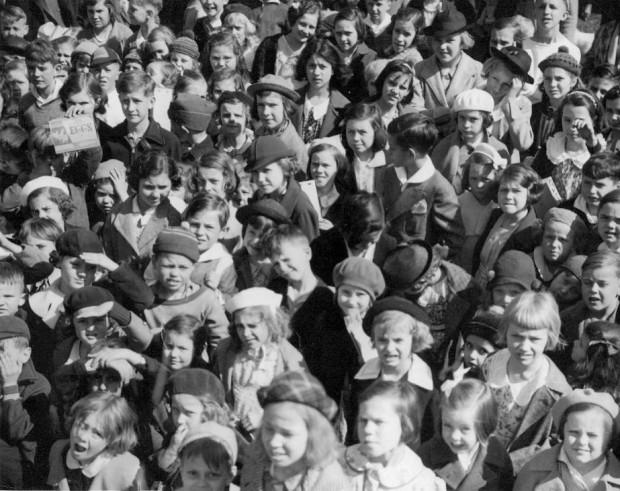 Easter 1939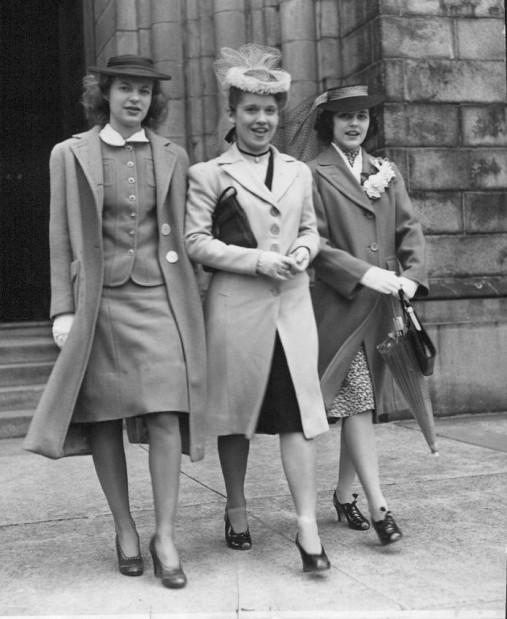 Easter 1940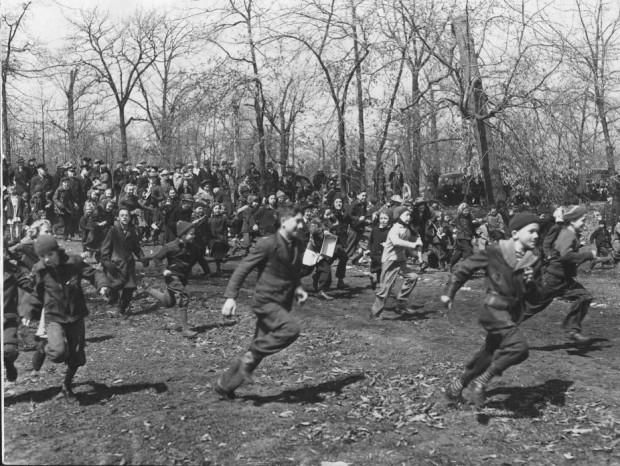 Easter 1941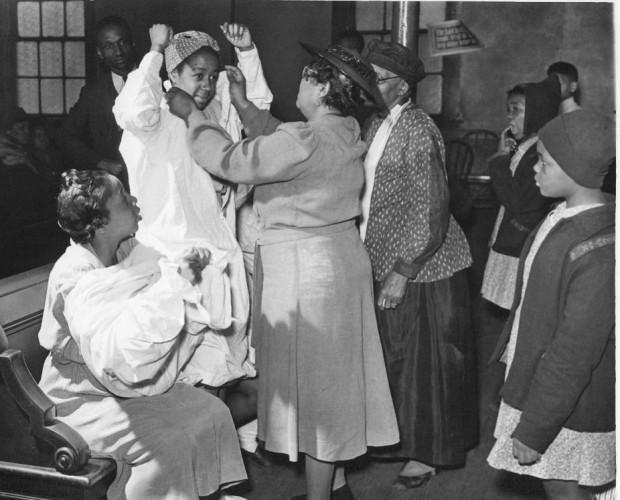 Easter 1941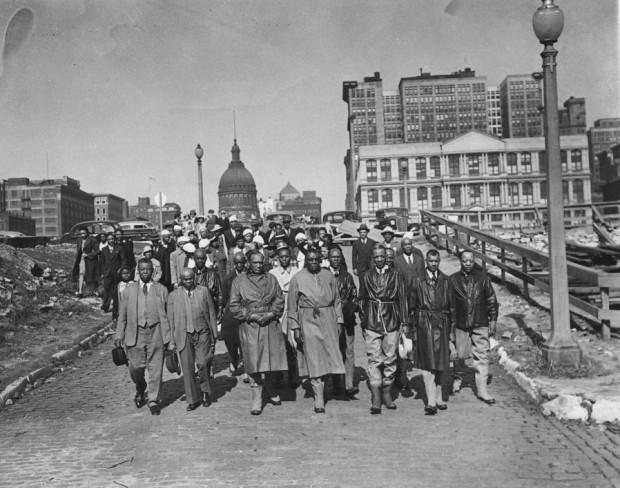 Easter 1941 baptism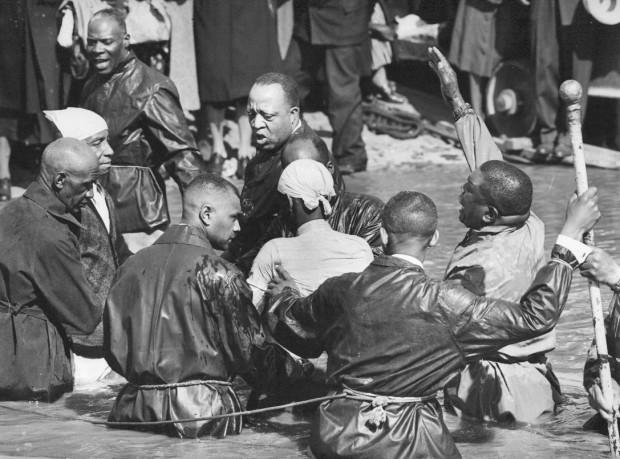 Easter 1946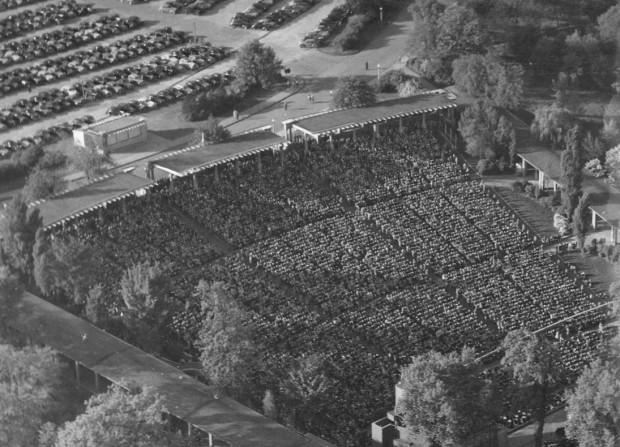 Easter 1946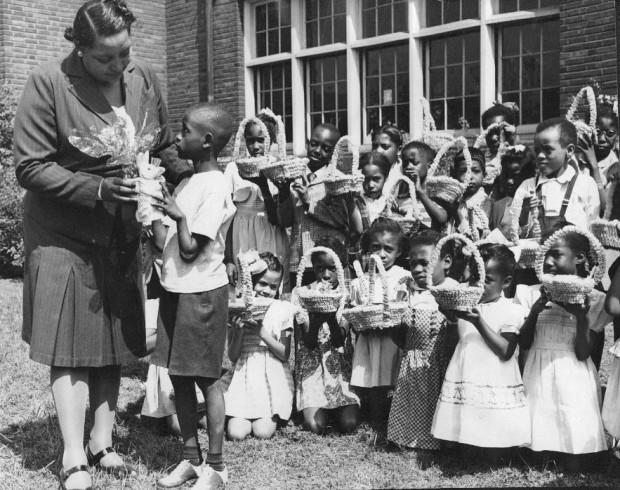 Easter 1947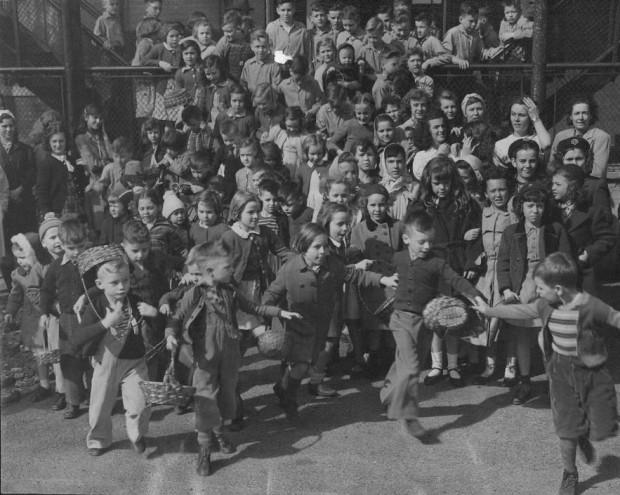 Easter 1949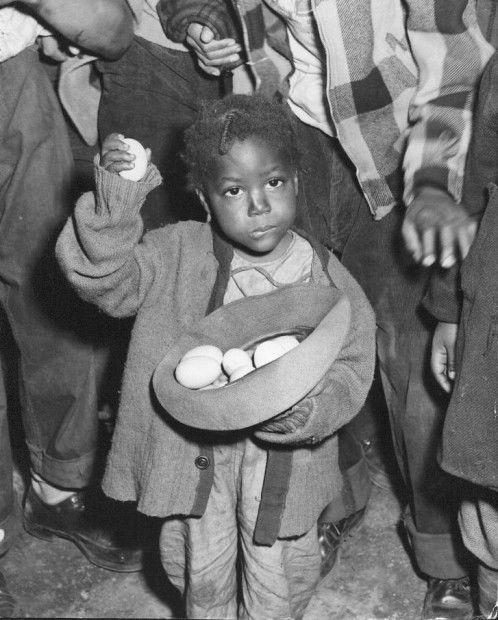 Easter 1949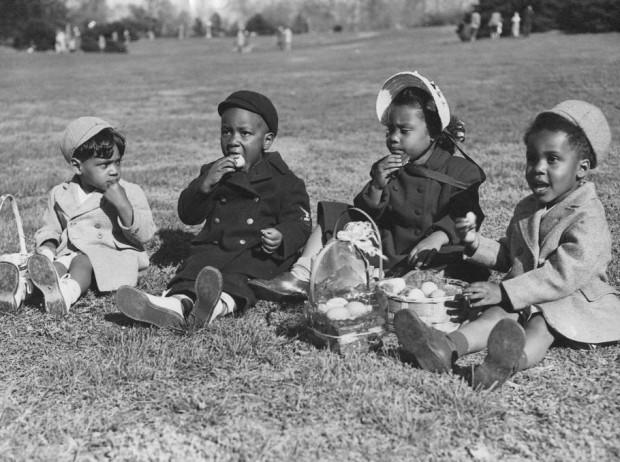 Easter 1952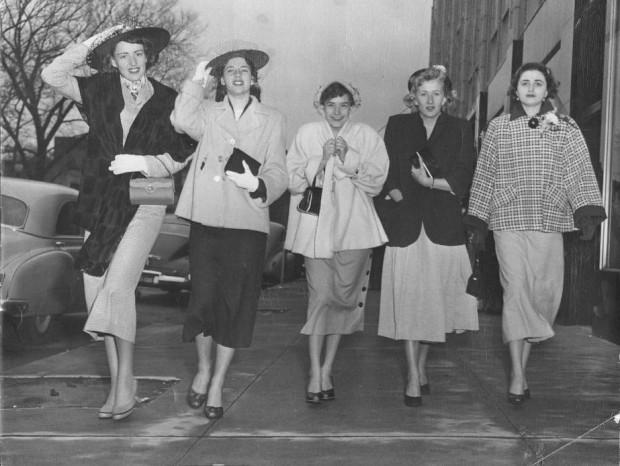 Easter 1952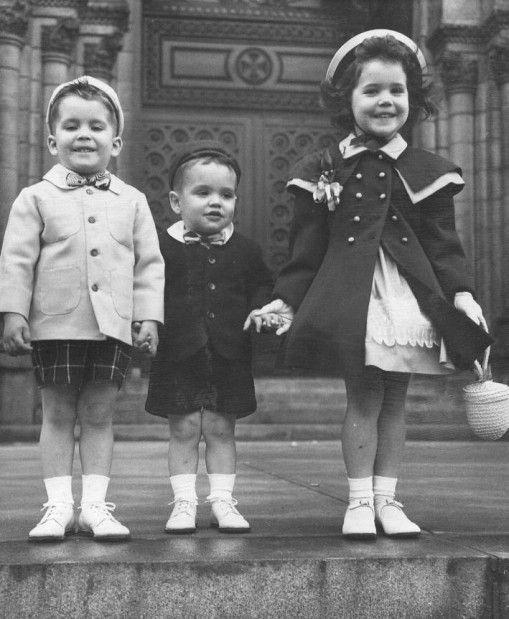 Easter 1959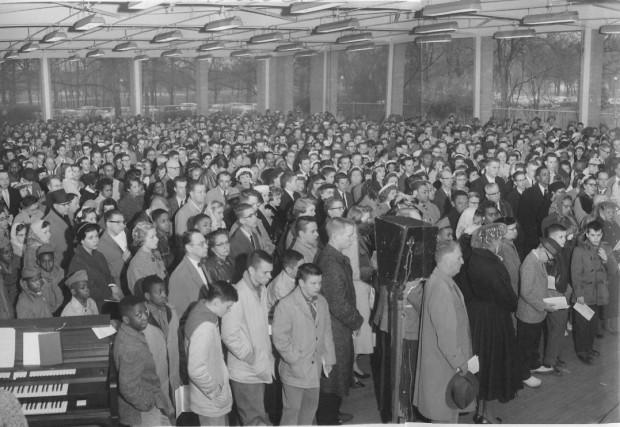 Easter 1960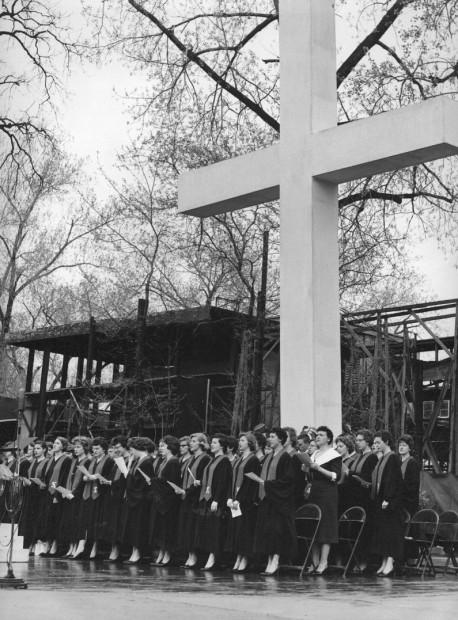 Easter 1963
Easter 1968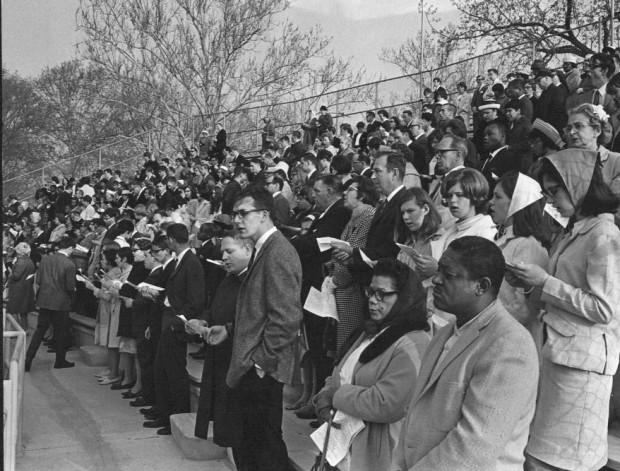 Easter 1971