On May 19, 1952, more than 2,000 male students at the University of Missouri raided sororities and dorms on the Mizzou, Stephens and Columbia College campuses. As the "panty raid" craze that swept the nation hit home. The female students were training to fight back with fire hoses. The next night, the governor called in the National Guard to ensure safety.
May 20, 1952: Panty raids are the lead story
May 20, 1952: Some cheered, others fought

May 20, 1952: Cleanup in Gentry Hall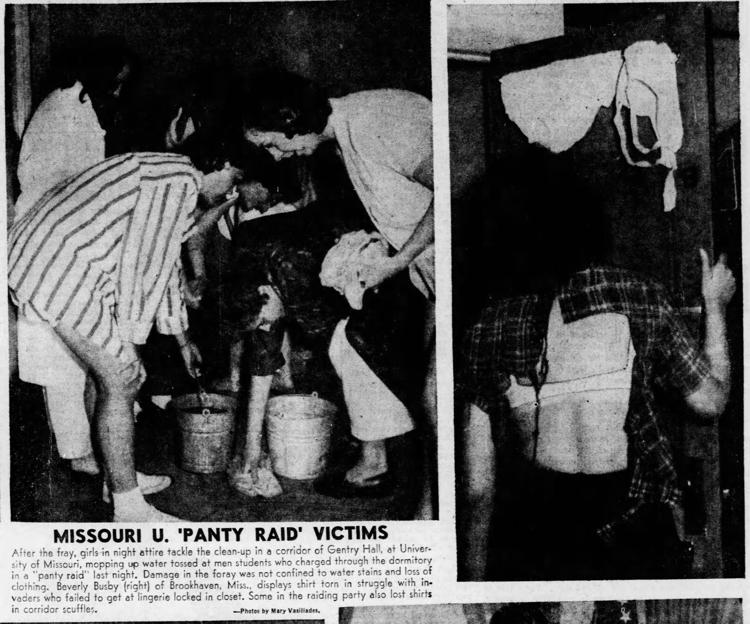 May 21, 1952: Students rally for the Panty Raid 8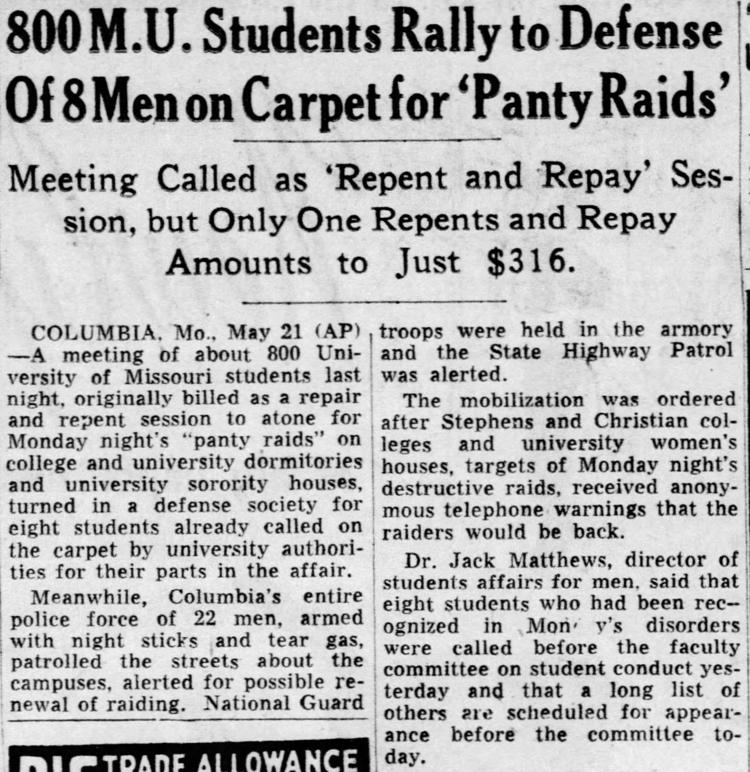 May 22, 1952: An anti-raid party at Wash U.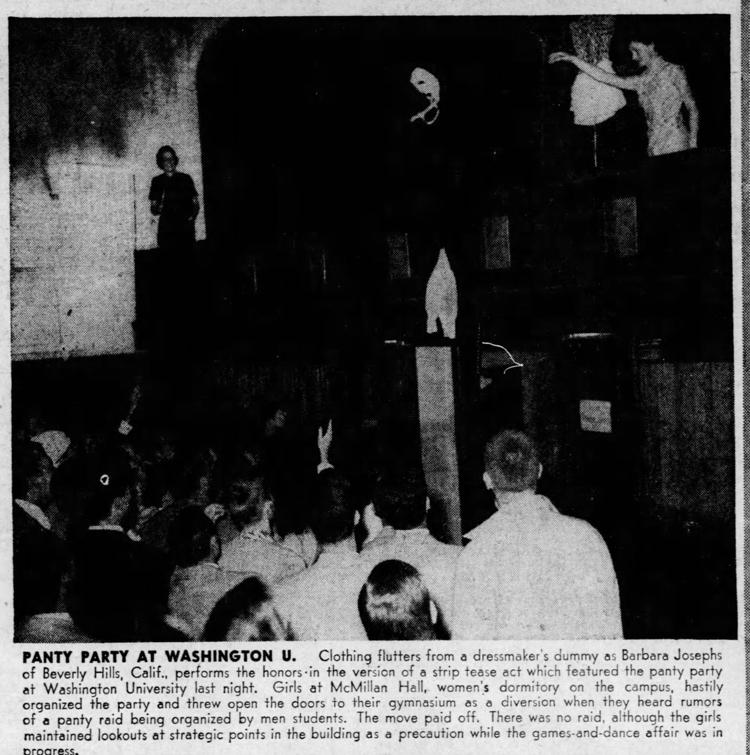 May 22: Wash U. students offer an alternative

May 22, 1952: The scene at Wash U.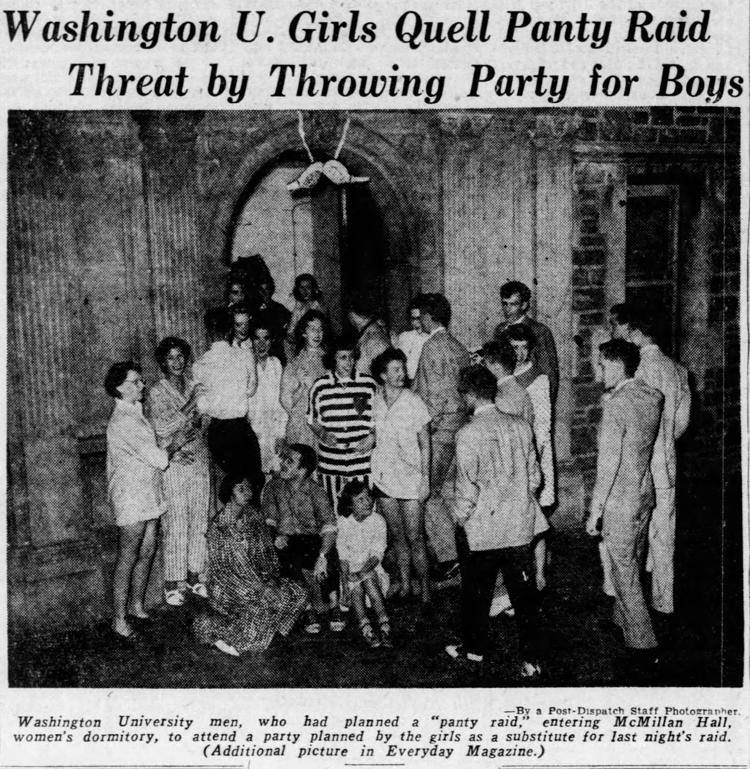 May 25, 1952: Curators say punishment is at hand

May 28, 1952: Faculty recommend punishment for all