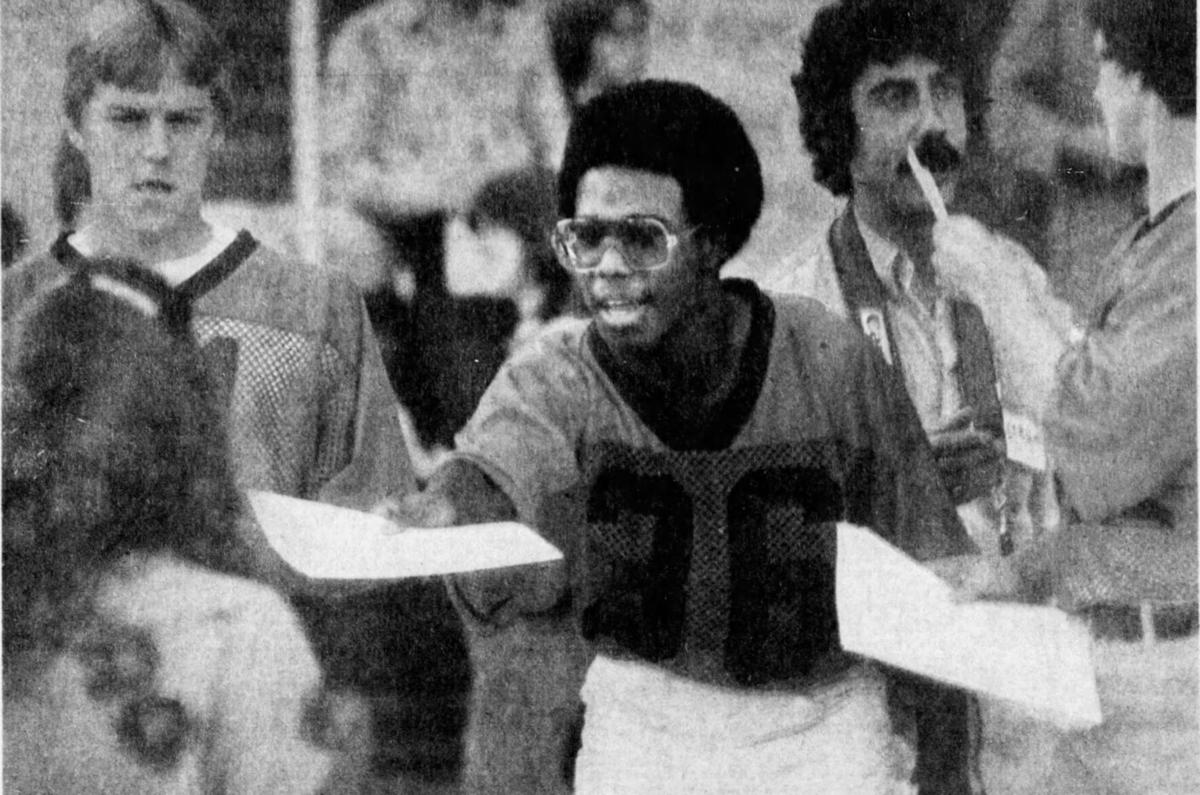 On Sept. 3, 1980, more than 7,500 of the city's 63,000 students boarded buses for desegregation (an additional 8,000 rode simply to get to class). A highlight of "deseg" was sending white students from the south side's Cleveland High to Soldan High in the west end, and black students from Soldan to Cleveland. Until then, each school had been overwhelmingly of one race. The swap largely was peaceful, with mixed enthusiasm. Here is how the Post-Dispatch covered that day.
The desegregation of the St. Louis schools got under way today peacefully, quietly and with only a little more confusion than usually accompanies the first day of school anywhere.
Although officials said the turnout was far lower than the projected enrollment of 63,000, they said that they believed it would go up next week. .
"If 40,000 students show up today, I would be surprised," said Superintendent Robert E. Wentz. "We anticipate parents, both black and white, are going to wait before sending their children to school to see if everything works smoothly. They want to be sure there are no disturbances around the schools."
Police and school officials reported no problems. Observers at the newly integrated schools in district reported no signs of racial hostility. Some parents opposed to busing had planned a protest for mid-morning at the School Board headquarters at 911 Locust Street. But it fizzled when no one turned up.
Indeed, the mood nearly everywhere was festive.
At the South Side's Cleveland High School, 25 members of the football team stood out front to greet black students who formerly attended Soldan and Vashon high schools on the North Side. And at Soldan High School, students and neighborhood residents handed new white students ribbons that read "Let's Make It Work."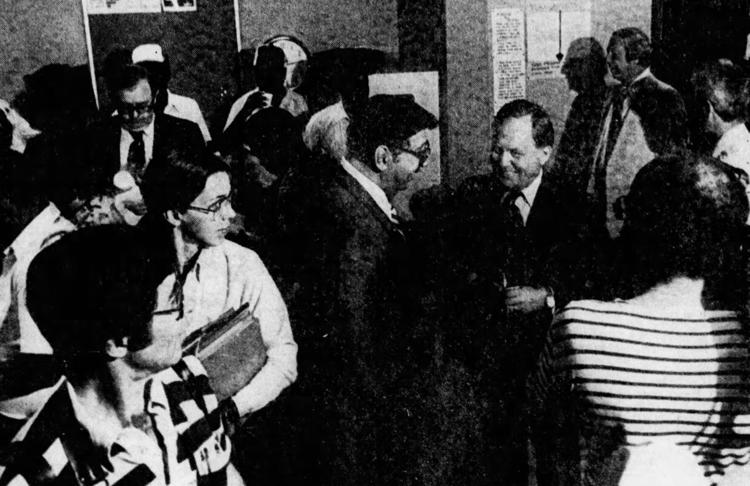 The climactic step in the eight-year legal fight got under way officially at 6:25 a.m., when the first of 179 buses left a school bus terminal, beginning a carefully crafted process designed to move 14,500 students from their homes to schools that are an average of five miles away. Only 7,500 of the students are being bused for desegregation. The rest would have been bused even without the court order. 
Beside a driver, each bus carried an adult monitor. Some also carried clergymen, city officials and civic leaders, including Mayor Jim Conway and former Mayor John H. Poelker, chairman of the Coalition for Peaceful Implementation.
Wentz and School Board President Gordon L. Benson said that they viewed the first day of school as a success.
"Everything is going quite well," Wentz said this morning. "I'm not worried about anything. From a human standpoint, everything has been done. We just hope that everything falls into place and goes according to the plans."
Benson said: "The months of preparation are going to culminate in what we think is going to be a very fine situation. It's going to be an asset to St. Louis. I think we're going to find St. Louis will be viewed as a model for the country a model in responsibility and a positive attitude."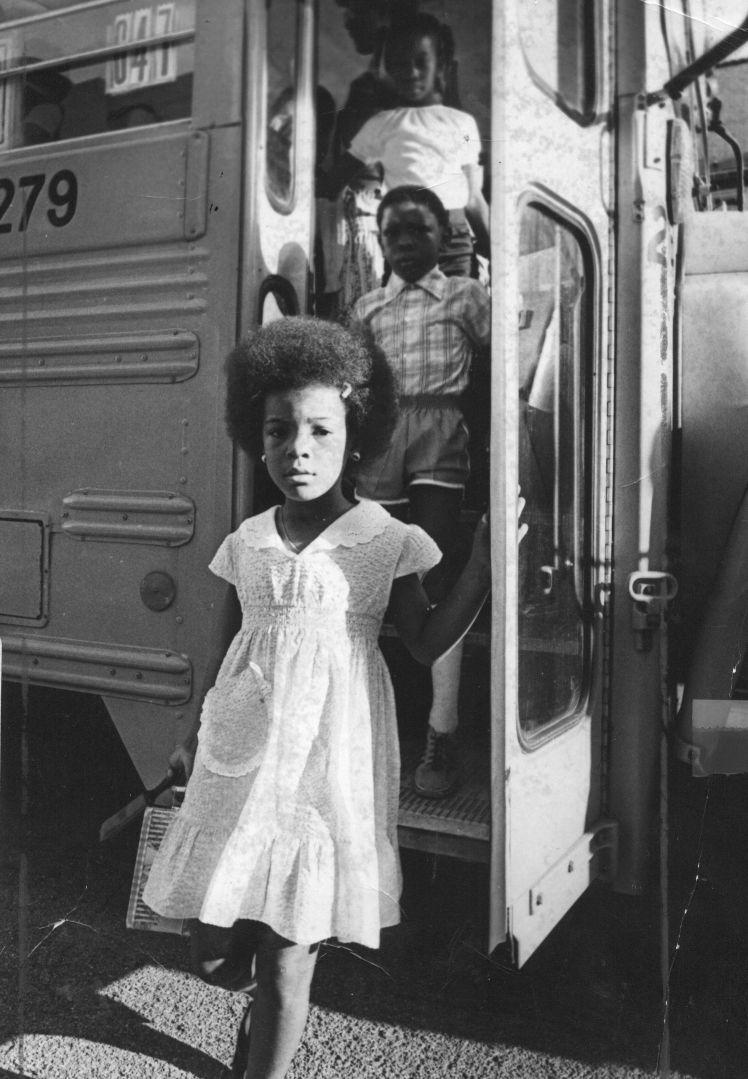 Benson rode on a bus that dropped students at Southwest and Cleveland high schools. "The children were very, very happy and asked a lot of questions," Benson said. "I explained to them the constitutional problems and the decision of the court. The bus was about half full, but I expect others will participate as confidence builds."
Edward T. "Tad" Foote, chairman of the court-appointed Desegregation Monitoring and Advisory Committee, watched the start of school at Soldan High School and pronounced it virtually trouble-free.
"Our best information is that things are going smoothly," said Fooie, former dean of the Washington University School of Law. "There are a few wrinkles, but we'll work It out."
At Soldan High School, a welcoming committee made up of students and nearby residents pinned ribbons reading "Let's Make it Work" on new students.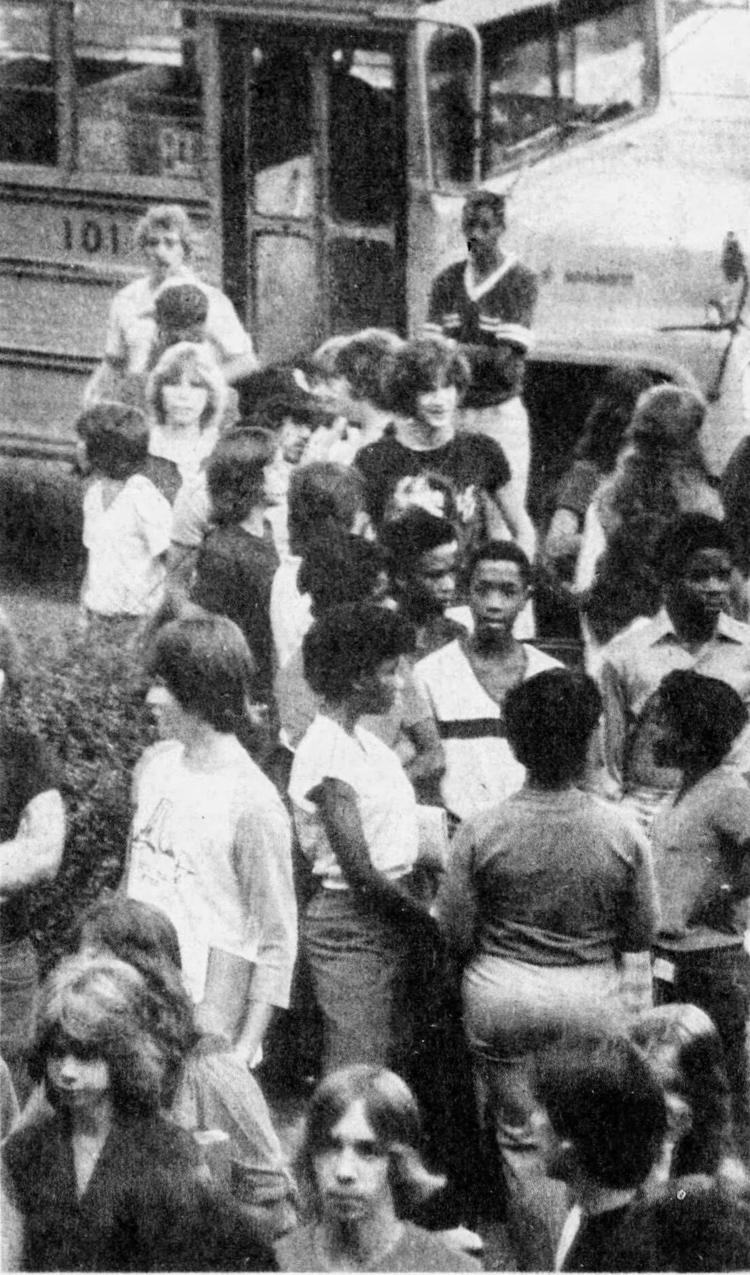 Claude Brown, a parent who accompanied three of his children to the school, said, "St. Louis ought to be proud of itself."
The scene was similar high-spirited and somewhat chaotic at the new middle schools and the newly integrated elementary schools. John Bernard, principal of Hamilton Elementary School at 5819 Westminster Place, said he was not instructing his teachers to give any special lectures on integration. "It's best to let the children alone," Bernard said. "Just put out a ball. They'll get together."
Most principals expressed pleasure with the turnout, although none had exact figures and many said it was low. "I am ecstatic," said Albert Reinsch, principal of Cleveland High,-' where observers reported that the turnout appeared to be far below the projected turnout of 1,523 students.
"It is 100 percent better than my best hopes," Reinsch said. "I saw a lot of smiles this morning. I might even smile myself a few times today."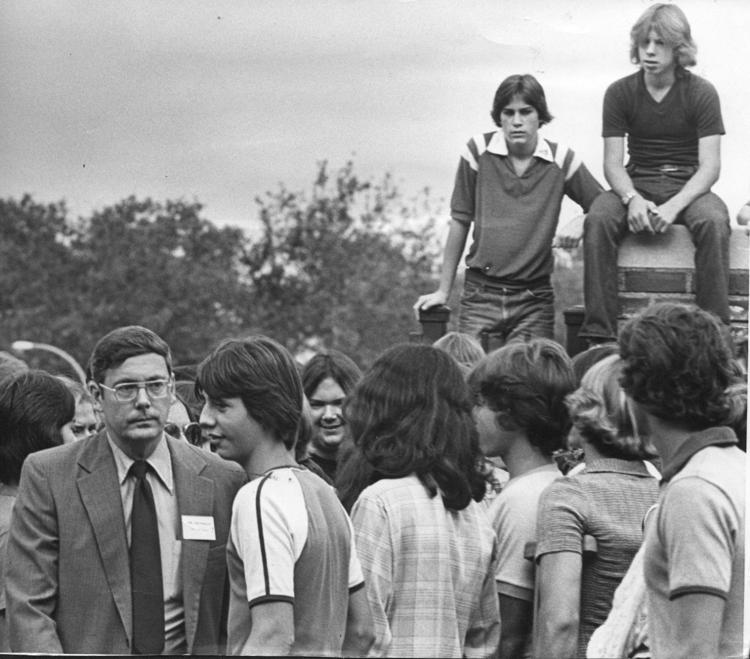 Epilogue: Federal Judge William Hungate eventually expanded desegregation to include suburban school districts in St. Louis County. He contemplated adding Jefferson and St. Charles counties, creating a single metro school district or ordering a regional busing plan.
Stunned white suburban parents and politicians called for a U.S. constitutional amendment to ban "forced busing." On July 5, 1983, Hungate approved a massive voluntary student-transfer program across the city-county line and ordered the state of Missouri to pay for it.
Later that year, 3,000 black students chose to take buses to suburban districts, and 580 white suburban kids went to city magnet schools.
Over the next two decades, as many as 14,000 city students and 1,200 from the county took buses under the Hungate plan each year. Cost to the state: just short of $2 billion. The plan is expected to wind down in the 2023-24 school year.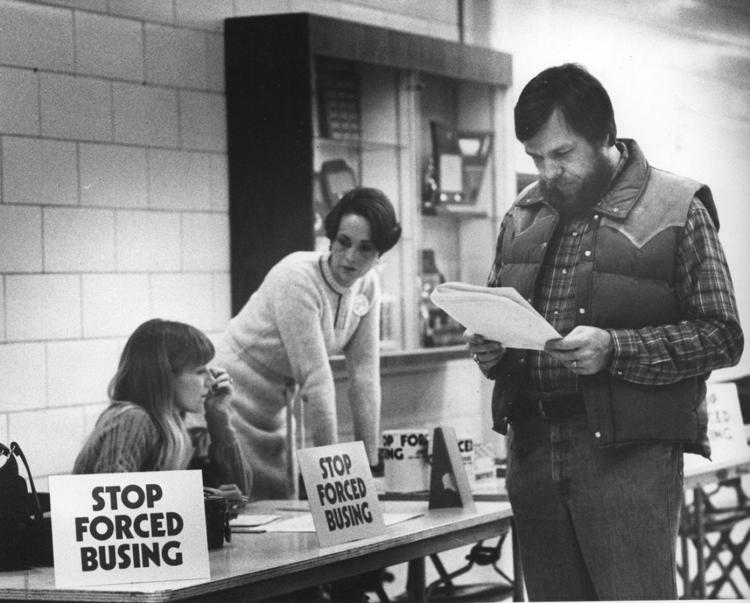 Be the first to know
Get local news delivered to your inbox!