ALTON • Besieged but defiant, the editor and his friends guarded the new printing press inside a riverfront warehouse. A mob surged toward them. Everybody had weapons.
"Burn 'em out," someone outside shouted. "Shoot every damned abolitionist as he leaves."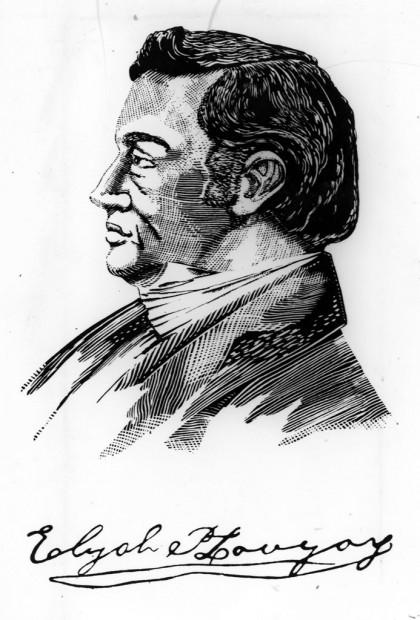 When men with torches climbed onto the roof, defenders of the press opened fire, killing one rioter and forcing others to retreat. In the eerie quiet, editor Elijah P. Lovejoy stepped outside for a look.
Five shots riddled him. "Oh God, I am shot," he said as he fell.
Lovejoy, known for righteous and unforgiving prose against slavery, was almost 35 when he was killed Nov. 7, 1837. The mob tossed his press into the Mississippi River.
It was the fourth press that Lovejoy had lost to people who hated his words. He soon became a martyr to the nation's small but rising wave of abolitionism. In Illinois, a young lawyer named Abraham Lincoln decried the mob violence.
Lovejoy, a native of Maine, drew public wrath in St. Louis in 1833 as editor of a Presbyterian newspaper. His object of vituperation was Catholicism. He soon expanded his list of targets to include "the Irish and pro-slavery Christians." The city's slaveholding leadership wasn't amused.
The final break came on April 28, 1836, when a mob dragged a free black man from the St. Louis jail and burned him to death on a tree near 10th and Market streets. The victim was Francis L. McIntosh, a steamboat cook who had stabbed a sheriff's deputy to death after being arrested in a scuffle on the levee.
Lovejoy's Observer described the lynching by fire as an "awful murder and savage barbarity." It published the gruesome details as local leaders sought to bury the story. The Observer attacked Judge Luke E. Lawless, an old adversary, whose instructions to the grand jury virtually assured no charges would be filed. And there weren't.
On July 21, a mob ransacked Lovejoy's office at 85 Main Street (beneath today's Gateway Arch). He moved to Alton, but vandals there tossed his press into the Mississippi.
Lovejoy obtained another one and resumed attacks on slavery. On Aug. 21, 1837, a mob wrecked his second press. Lovejoy ordered another, which arrived on Sept. 21, and promptly was tossed into the river.
Six weeks later, Lovejoy was murdered defending yet another replacement. He died outside Winthrop Gilman's warehouse at the foot of William Street in Alton. The St. Louis Commercial, a pro-slavery newspaper, lamented accurately that Lovejoy's "martyrdom will be celebrated by every abolitionist in the land."
Buried secretly in Alton, his remains were moved in 1865 to the old Alton City Cemetery. A 97-foot monument dedicated in 1897 towers near his grave.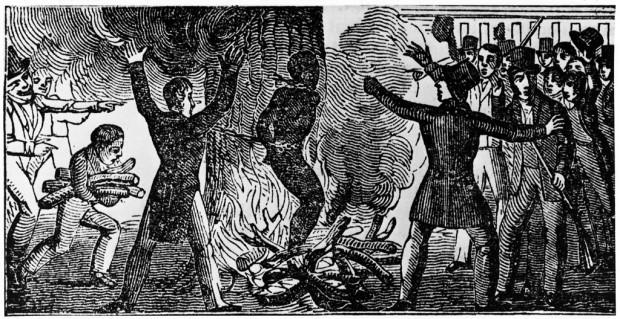 ---