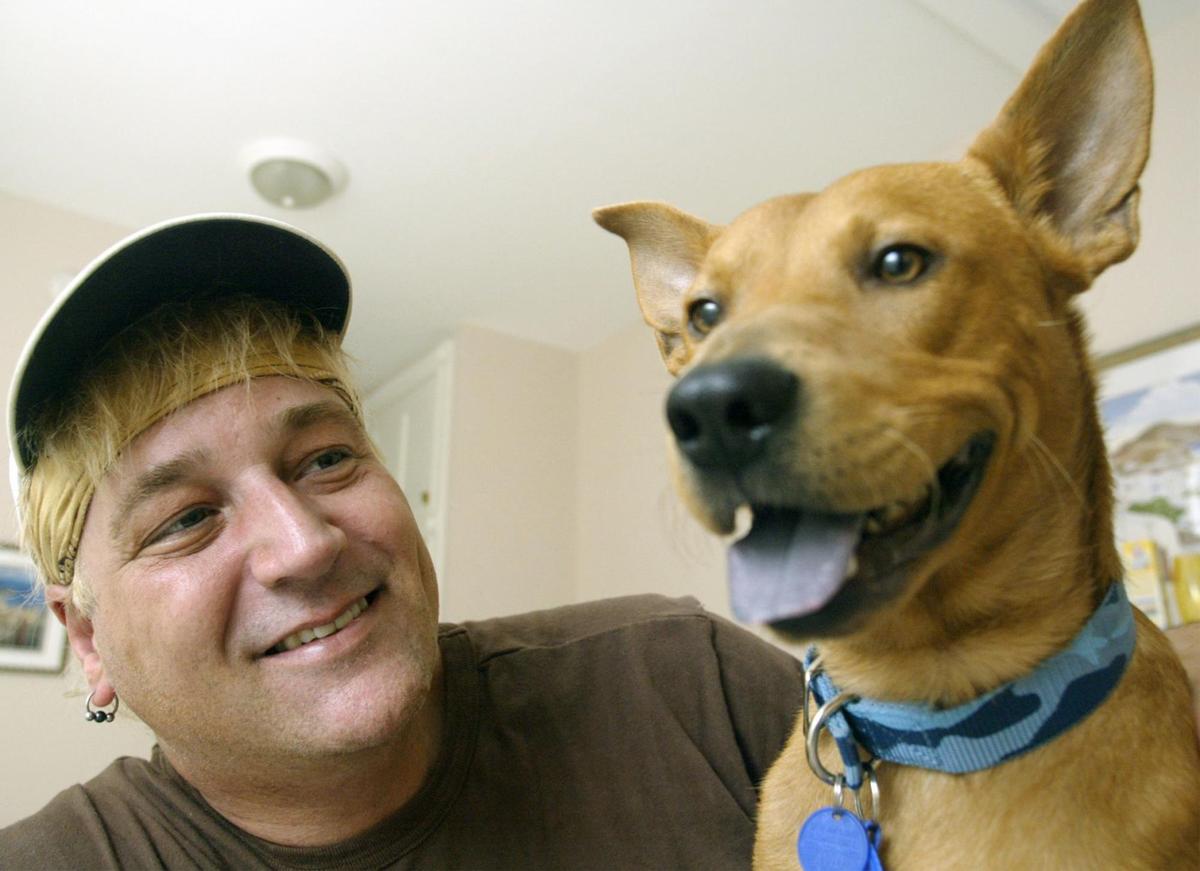 On Aug. 5, 2003, a basenji mix was one of several dogs herded into the gas chamber at the St. Louis city pound. Amazingly, against all odds and all reason, Quentin alone survived the toxic fumes and a death sentence. The story made national headlines.  Quentin would live for 15 more years, before dying after a stroke in 2018. 
This article first was published in the Post-Dispatch on Aug. 7, 2003:
To the list of unlikely survivors, add the name of Quentin, a year-old, nonbarking dog that is the first adult dog to survive the canine gas chamber at the St. Louis city pound.
In doing so, Quentin has become a local celebrity and brought attention to the plight of all abandoned dogs in the city. Quentin is believed to be a Basenji, a breed with the defining characteristic of not barking. Instead, they make a peculiar noise that sounds like a baby crying. Quentin weighs about 30 pounds and has short, rust-colored hair and pointy ears.
The dog's unusual journey began on July 28, when his owners, who were moving to a place that didn't allow dogs, left him at the Animal Control building on Gasconade Street in St. Louis. In a bit of eerie foreshadowing, he arrived with the given name Cain -- that of the Biblical character who slew his brother but survived.
Dogs left at the shelter are kept at least five working days before being killed. Supervisor Rosemary Ficken said the shelter operates the gas chamber at least once a day, killing from six to eight dogs each time. The daily killings are necessary to keep the facility from overcrowding, she said.
On Tuesday morning, the Basenji, originally named Cain, and seven other dogs were tranquilized and loaded into the chamber. Then, following procedure, 97 percent pure carbon monoxide was pumped into the airtight box for 15 minutes. The next 10 minutes were used to flush out the poisonous gas and replace it with oxygen.
Upon opening the chamber door, Animal Control workers were stunned to see Cain staring back at them. The seven other dogs were motionless on the floor.
"Cain came out wagging his tail and walking around like he was a little bit drunk, " Ficken said.
She decided that there was no way she could have the dog killed. "That dog has a will to live, and there's got to be someone out there who's meant to have him, " she said.
Ficken called Randy Grim, founder of the Stray Rescue organization, and he agreed to find a home for the dog. Grim's first act was to rename the dog Quentin, for the notorious California prison.
On Wednesday afternoon, Quentin appeared to be in good spirits as he paced around the lobby of the Stray Rescue shelter. His only visible ailment was a mild case of kennel cough, an upper respiratory infection that is easily treated with antibiotics.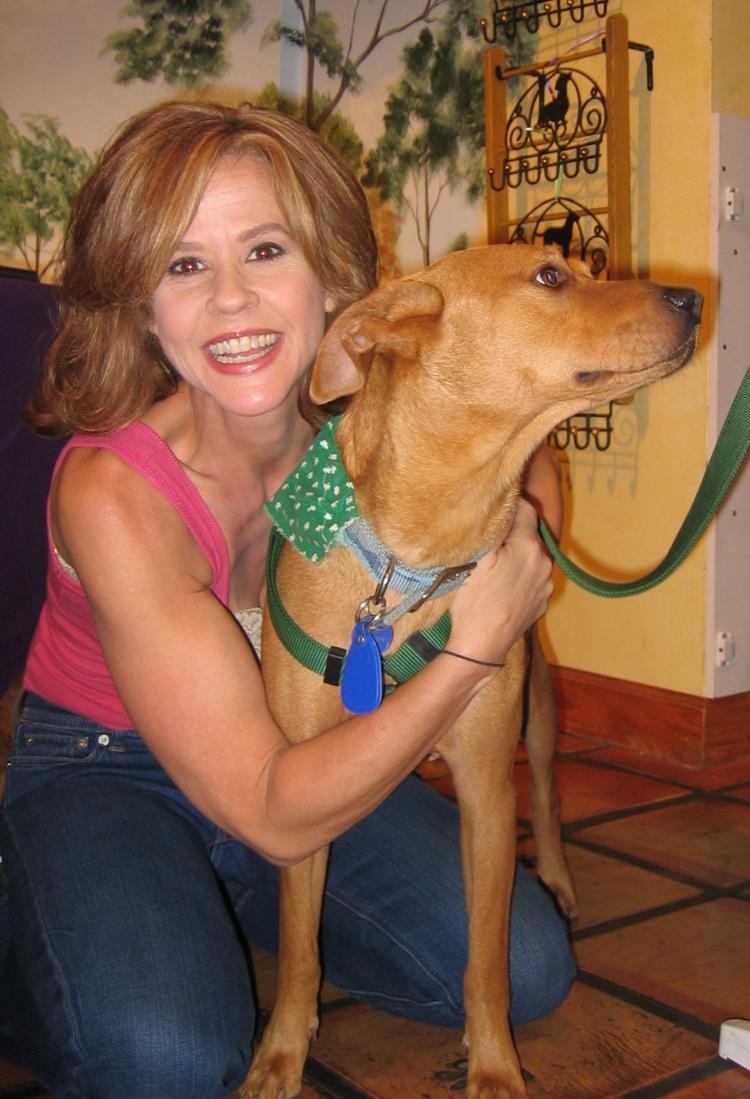 Grim expected to have no problem finding a home for the dog. The challenge will be finding owners more interested in the dog than in the dog's celebrity status. "Once his 15 minutes of fame are up, eventually he'll just be a family pet, " he said.
Opinions differ on how Quentin managed to pull off his Houdini-like escape.
Ficken hypothesized that the gas slowed Quentin's breathing to the point where he took very few breaths during the first 15 minutes.
Grim thinks something else was at work in the gas chamber that day.
"Quentin's here to serve a higher purpose, " he said. "He's here to make people aware of the fact that Animal Control needs help."
Stray Rescue founder Randy Grim posted on Facebook that Quentin had a stroke
Be the first to know
Get local news delivered to your inbox!