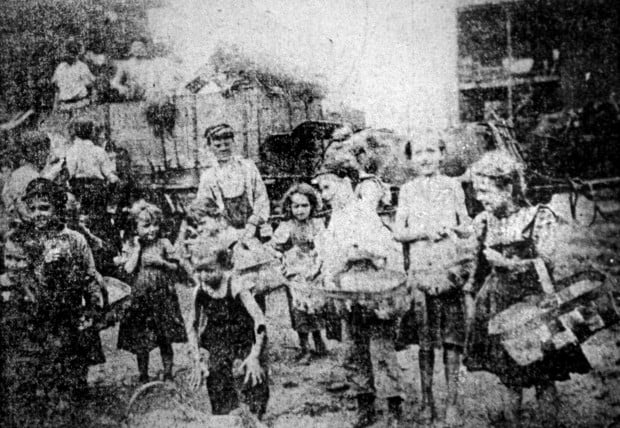 ST. LOUIS • June was hot and dry, ending in three wilting days of 100-degree heat. Some churches and restaurants began allowing men to leave their jackets at home. One kindly minister even said women could attend without hats.
On July 2, 1901, the Post-Dispatch published a satirical poem reminding people there were worse places to be: "For instance, take the desert of Sahara."
As heat persisted, reporting turned from fashion and humor to grinding discomfort and agony.
"I'm burning up. Won't somebody do something to relieve me?" screamed Clara Bosch of 3938 South Broadway. A short time later, her husband found Clara hanging from a rope in their basement. Her death was a suicide.
Seven others died of heat illness that same day. About 200 people in St. Louis would perish by heat before it broke on Aug. 4, when the high was only 79 degrees. The summer of 1901 lingers in history for having the highest average temperature on record in St. Louis, 82.7 degrees.
A few other summers were deadlier or had more triple-digit days, but 1901 was noteworthy for persistence. For nearly seven weeks, temperatures were above 90 on all but three days. It was 100 or hotter on 15 days, including a terrible four-day run of at least 106.
The dead included John Boepple, 59, a butcher who succumbed to heat on July 25 at his home and shop, 615 South Second Street. Local tradition has it that Boepple invented the hot dog.
Another was George Straube, 21, who fell asleep on his second-floor windowsill at 1616 Hebert Street, and fell to his death.
On July 25, after five days of triple-digit heat, owners of the Eads Bridge suspended the pedestrian toll so people could walk for free above the Mississippi River. W.C. McChesney, the Terminal Railroad's vice president, said the goal was to make things "as comfortable for the suffering citizens as possible."
A few buildings had electric fans, but most people had to rely on nature to move the stifling air, or do for themselves with hand fans. St. Louis' own Emerson Electric Co. had patented its ceiling fan only four years before.
The Post-Dispatch raised money to distribute free ice from ice-making factories for poor families. Children rushed home from the ice stations with dripping buckets.
Katie Lee, 10, whose family of seven lived in the crowded Ashley tenement at North Fourth and Biddle streets, happily hefted a basketful. "It'll make a lot of ice water, won't it?" Katie said.
On July 28, the newspaper ran photographs of prominent St. Louis families on the front porches of their summer retreats in Michigan. They looked comfortable in jackets and hats.
Look Back at the 1901 heat wave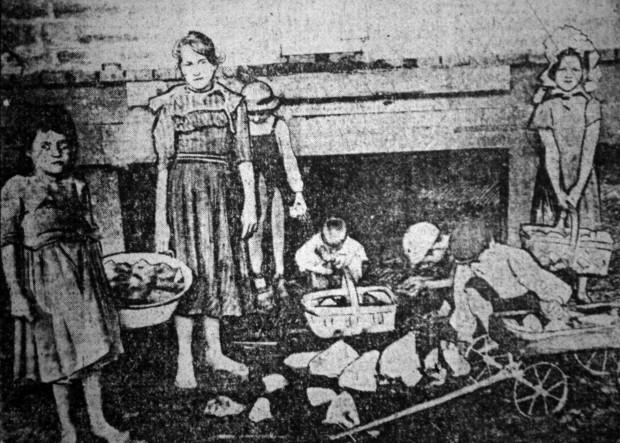 Look Back at the 1901 heat wave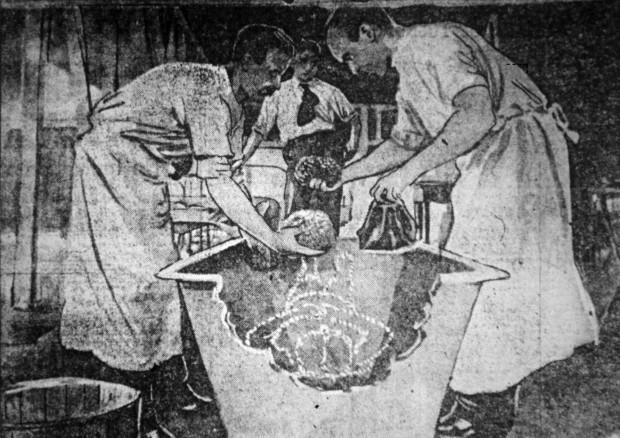 Look Back at the 1901 heat wave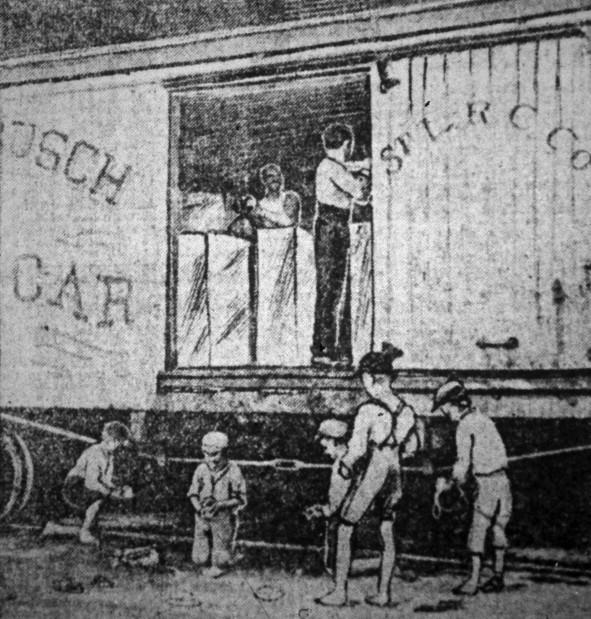 Look Back at the 1901 heat wave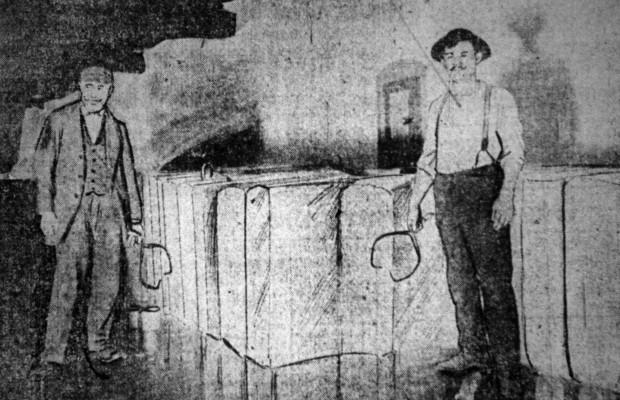 Look Back at the 1901 heat wave
Look Back at the 1901 heat wave

Look Back at the 1901 heat wave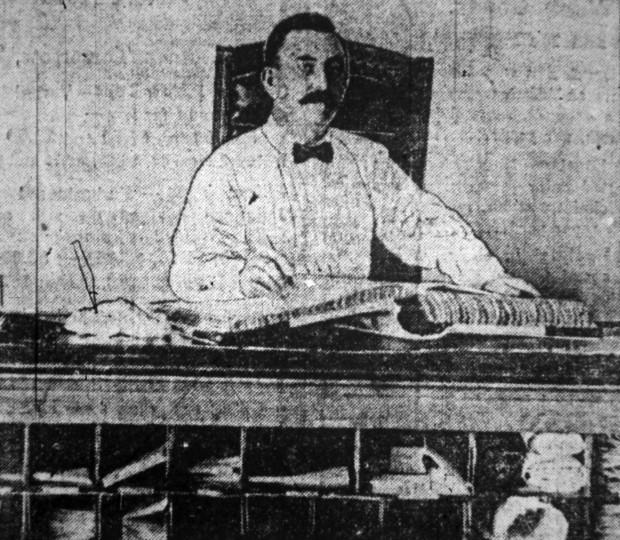 Look Back at the 1901 heat wave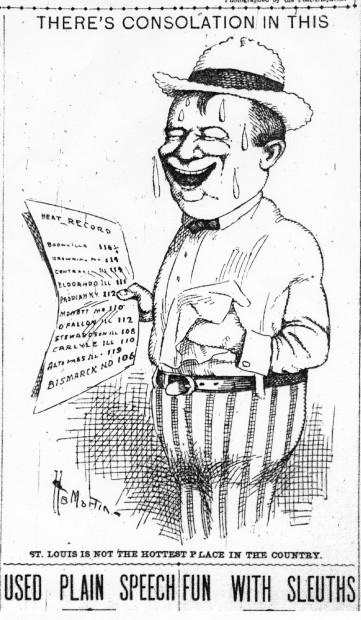 Look Back at the 1901 heat wave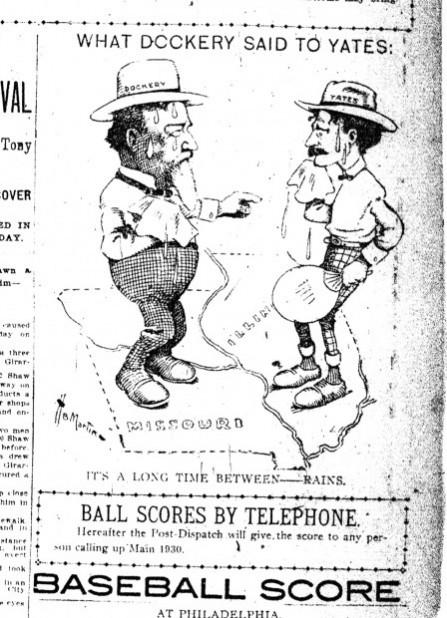 Be the first to know
Get local news delivered to your inbox!