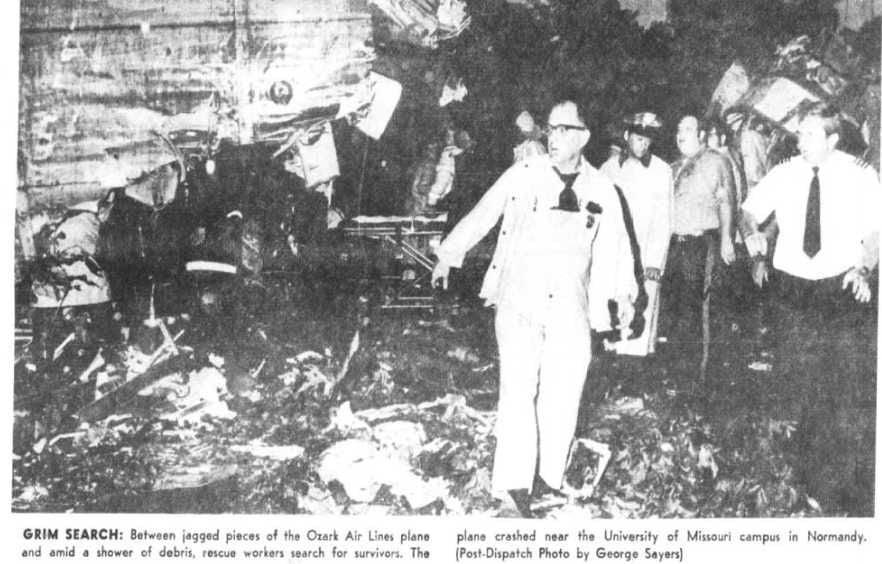 NORMANDY • Stuart Sikevitz was heading home to Chicago. Havana Rutledge was bound for her sister's funeral in San Francisco, Norman Allen to his mother's 88th birthday party in Madison, Wis.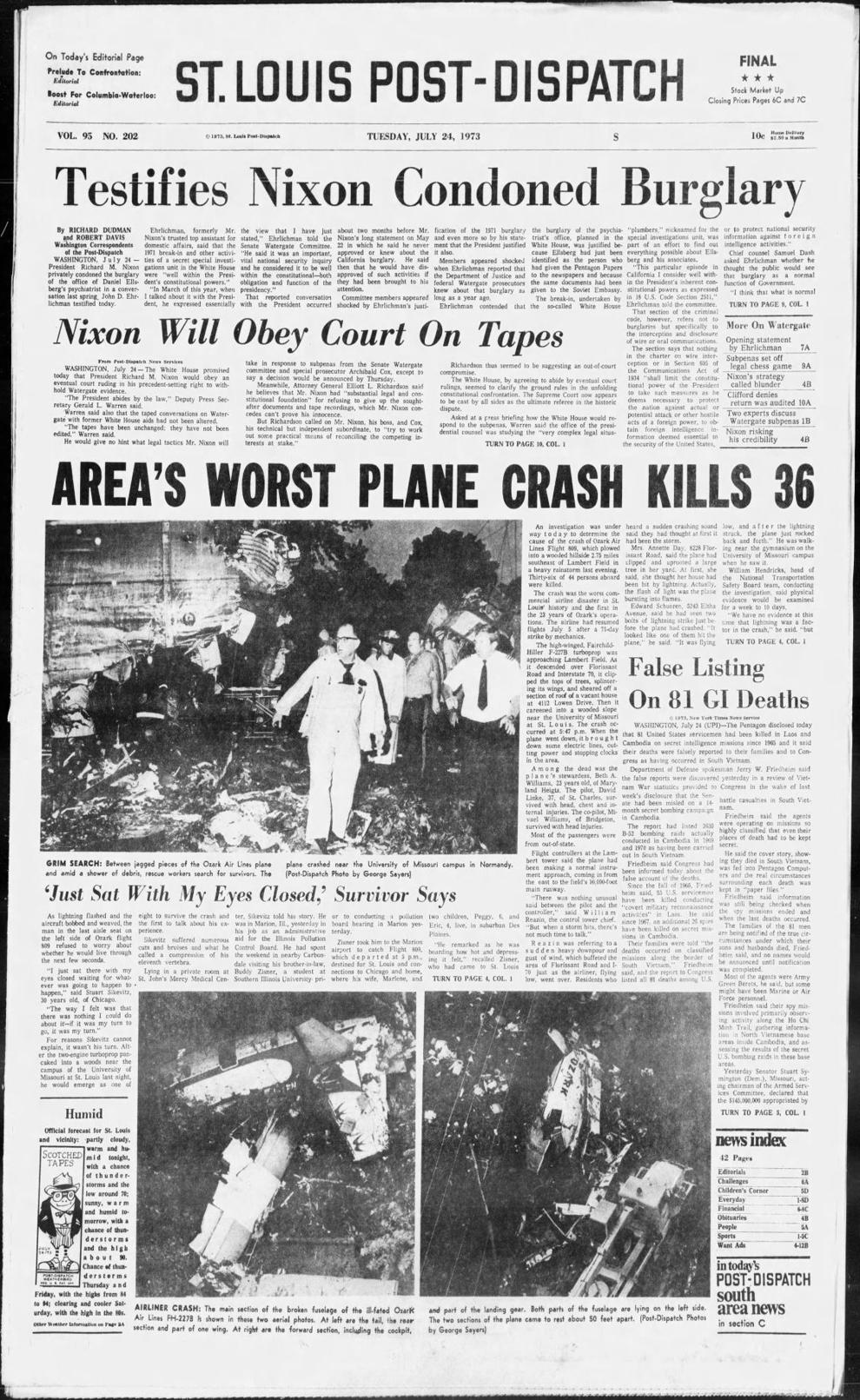 They were among 41 passengers and three crew members on Ozark Air Lines Flight 809 to St. Louis on July 23, 1973. The Fairchild-Hiller twin-turboprop aircraft left Nashville, Tenn., and made four quick stops at small airports before departing Marion, Ill., for Lambert-St. Louis International Airport, where strong thunderstorms and gusty winds were moving in.
Pilot Arvid Linke guided his final instrument approach into the storm, descending from the east. An air-traffic controller advised Linke of a thunderstorm entering his flight path. Linke said he had it in sight.
As the airplane rocked in turbulence, Sikevitz looked out a window and saw houses closer than they should be. He closed his eyes. Flight 809 vanished from radar at 5:43 p.m.
Annette Day, of 8228 Florissant Road, thought lightning had blasted her home as the high-winged airplane sliced into a tree. Flight 809 smashed across the roof of a vacant house at 4112 Lowen Drive and into the wooded hillside just north of the University of Missouri-St. Louis, 2.8 miles short of the runway.
Drenching rain soaked rescuers, who picked through debris to find Sikevitz and seven others alive. Rutledge, of Murray, Ky., was killed along with her daughter, Pamela. So was Allen, of Clarksville, Tenn.
Linke, of St. Charles, survived, as did co-pilot Michael Williams of Bridgeton. But flight attendant Beth Williams of Maryland Heights, seated just behind Sikevitz, was killed. So were three soldiers and the wife of an Army captain from Fort Campbell, Ky. In all, 36 people on the plane were killed outright. No one on the ground was injured.
At the muddy scene, police officers had to fend off gawkers and souvenir hunters. Said a resident, Leo Brady of 8220 Florissant, "People were looking for airplane parts. They're crazy."
An Air Force crane shifted the shattered remains of the fuselage. In the debris of a luggage compartment, rescue workers found a beagle alive in a shipping crate.
Two critically injured passengers later died, raising the final toll to 38.
In June 1974, the National Transportation Safety Board said Linke's airplane encountered a strong downdraft at low altitude. The board criticized the National Weather Service for delay in issuing a severe weather statement and said the storm's danger 'should have been apparent" to the pilots. It also said Ozark hadn't published specific flight rules for thunderstorms near airports.
The crash was the only fatal accident for St. Louis-based Ozark, which mainly served smaller cities before being purchased by Trans World Airlines in 1986. By far, it was the worst accident ever at Lambert.
Scenes from 1973 Ozark plane crash
1973 Ozark plane crash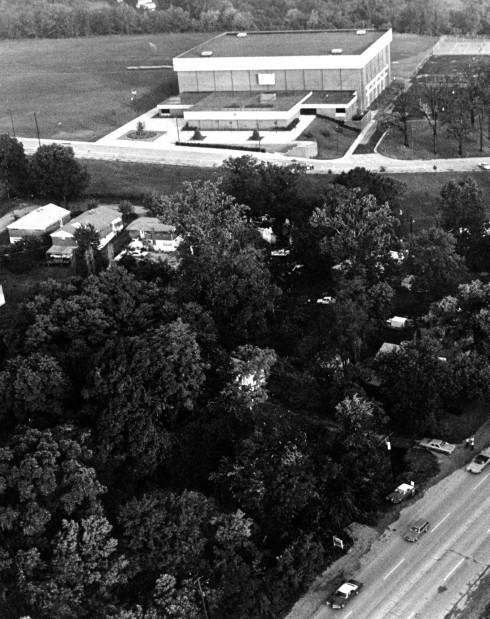 1973 Ozark plane crash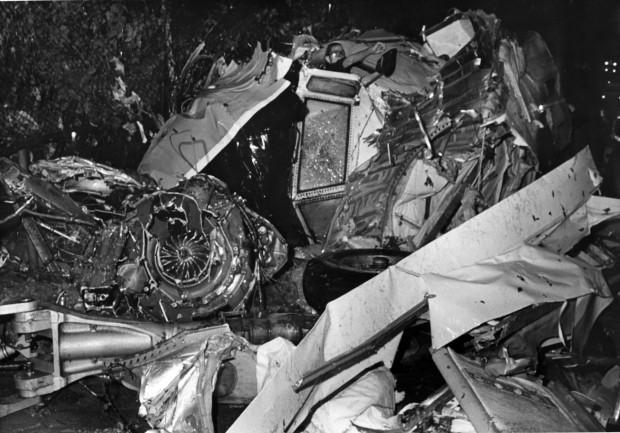 1973 Ozark plane crash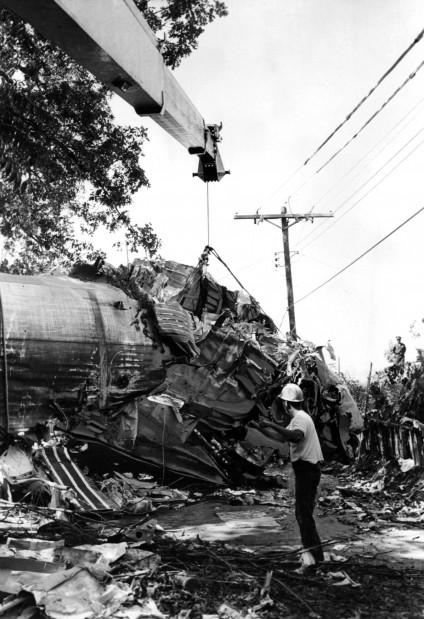 1973 Ozark plane crash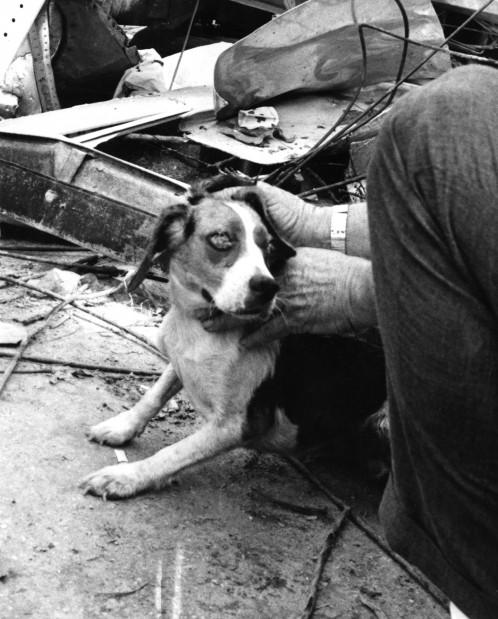 1973 Ozark plane crash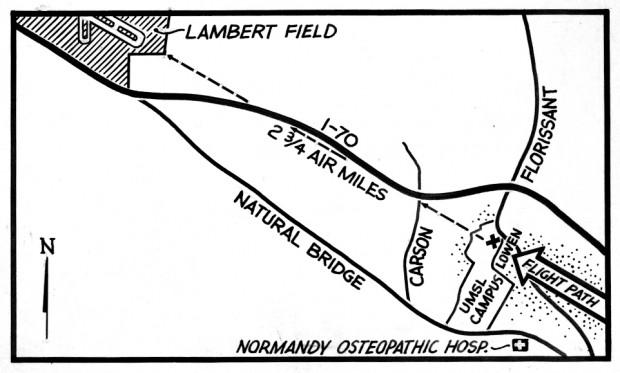 1973 Ozark plane crash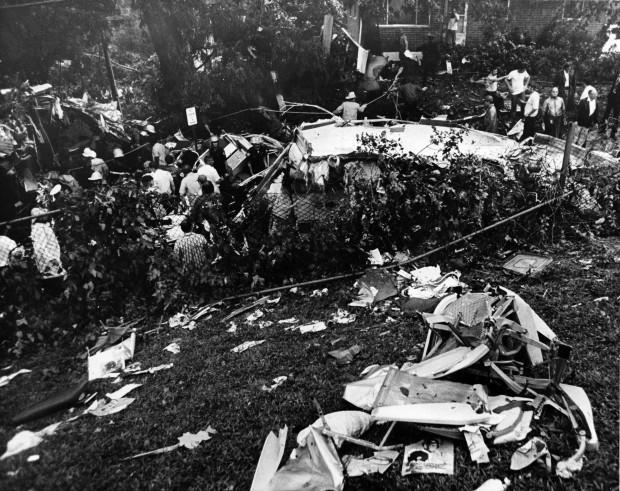 1973 Ozark plane crash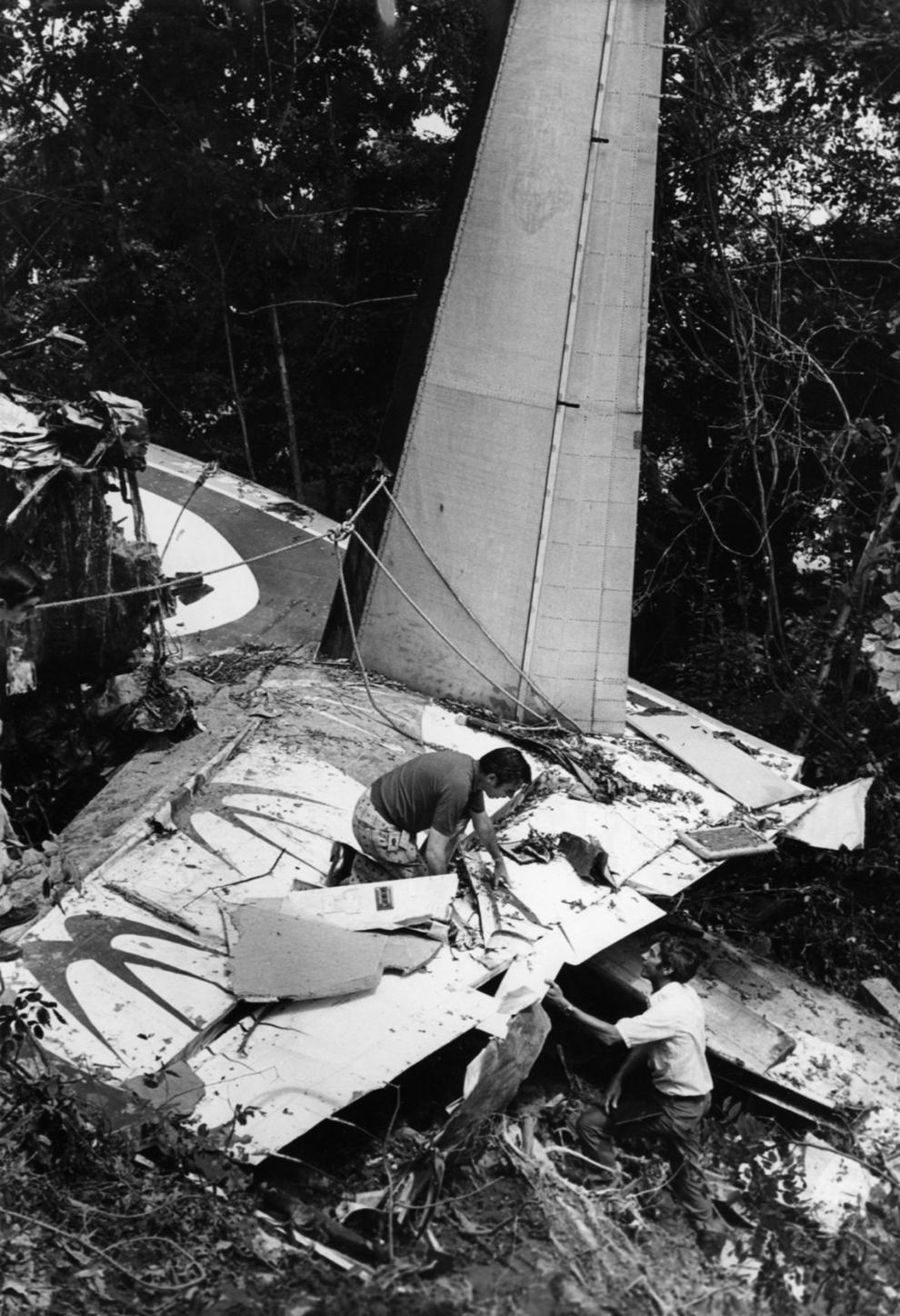 1973 Ozark plane crash
1973 Ozark plane crash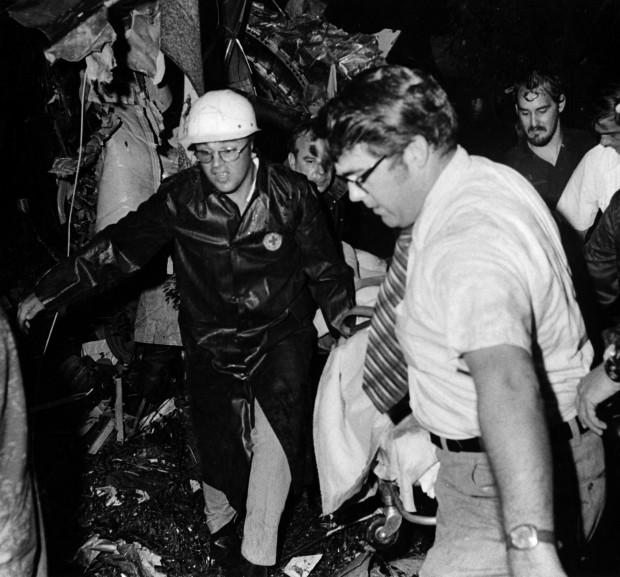 1973 Ozark plane crash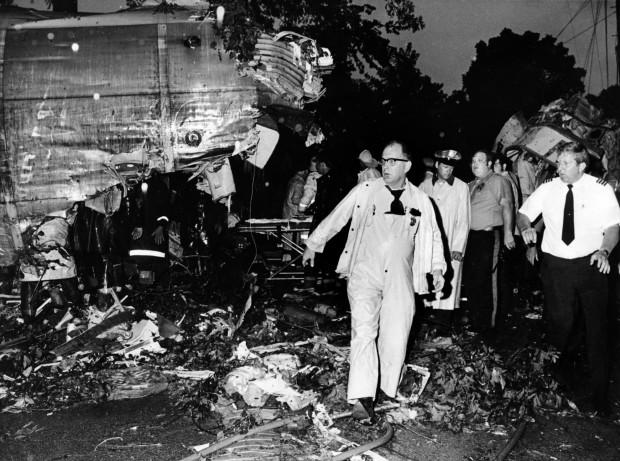 1973 Ozark plane crash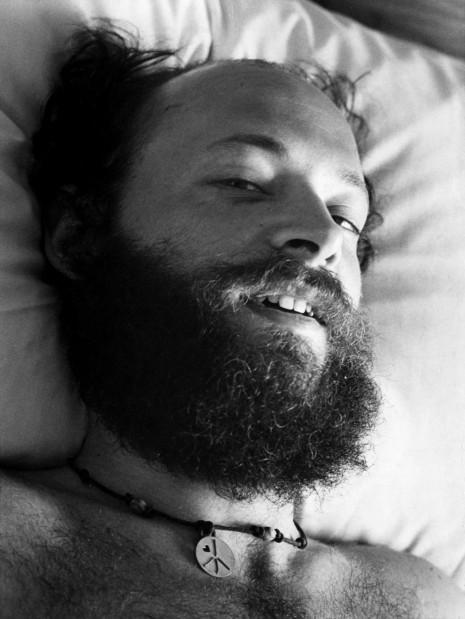 1973 Ozark plane crash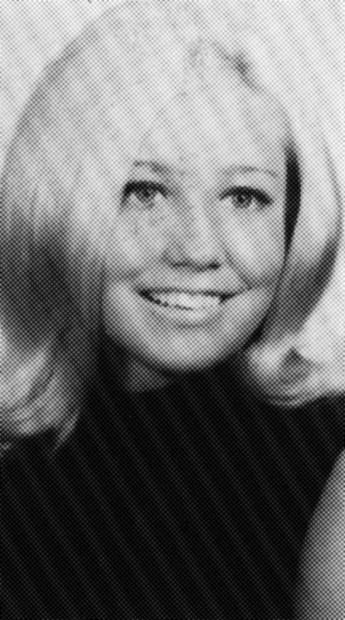 ~~ VERTICAL GALLERY: HIDE TITLES, ENLARGE TYPE ~~