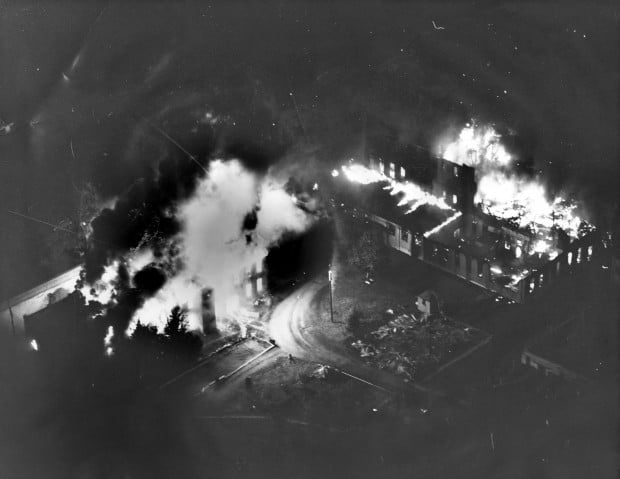 JEFFERSON CITY • Guard Clarence Dietzel strolled Death Row. Inside a solitary cell was Walter Lee Donnell, a St. Louis robber who needed protection from other inmates.
They shared the confines of the Missouri State Penitentiary behind its high limestone walls. Many of the 2,575 inmates seethed with resentment over bad food, dirty conditions and an unforgiving parole board.
A small band had a more focused grudge.
At 6 p.m. on Sept. 22, 1954, two inmates lured a guard into their cell, jumped him and took his keys. They jumped another guard, freed their cohorts and grabbed sledgehammers from a machine shop. As pilfered keys were used to spring more cellblocks, the small band headed toward Death Row.
"A mob appeared at the door," said Dietzel. Rioters took Dietzel hostage and headed for Donnell's cell.
Donnell, 30, had testified against fellow criminals in St. Louis and feared for his life. Already stabbed once in prison, he was moved by Death Row for safekeeping.
Cornered in his cell, Donnell died by sledgehammer.
Hundreds of inmates rushed into the yard, throwing rocks at retreating guards. They lit fires in the prison school, the license-plate factory and four other buildings. With firefighting impossible, blazes became an inferno visible for 20 miles.
State corrections director Thomas E. Whitecotton called in reinforcements from his home outside the walls. St. Louis sent 100 police officers.
The leaderless mob grew as state troopers, armed with rifles and submachine guns, formed a line atop the administration building. When they opened fire, prisoners fled into two cell buildings. Three died of gunshots.
Education director J.O. Dotson was trapped inside the burning school. Two sympathetic inmates gave him prison clothing, and he hid until he could slip to safety after the barrage.
Dietzel remained a hostage. Forced to lie on a catwalk, his leg was slashed with a razor.
Shortly after dawn, troopers moved toward the 400 holdouts. "We mean business," one shouted over a bullhorn. It was over in minutes. An hour later, inmates carried Dietzel outside. He said his captors complained about 'stool pigeons" (informers) and too many meals of beans.
Donnell and three other inmates were killed. Thirty-four inmates were wounded, 19 of them by gunfire. Four guards, including Dietzel, were injured. The riot was the worst ever at the penitentiary.
Gov. Phil Donnelly and legislators blamed each other. Whitecotton resigned. An investigative commission cited bad prison conditions. Cole County Prosecutor James Riley won murder convictions against seven inmates who, he said, concocted the riot to kill Walter Lee Donnell and target others.
The prison, dating to 1836, closed in 2004. It's available for tours through the Jefferson City Convention and Visitors Commission.
Missouri prison riot
The 1954 riot at the Missouri State Penitentiary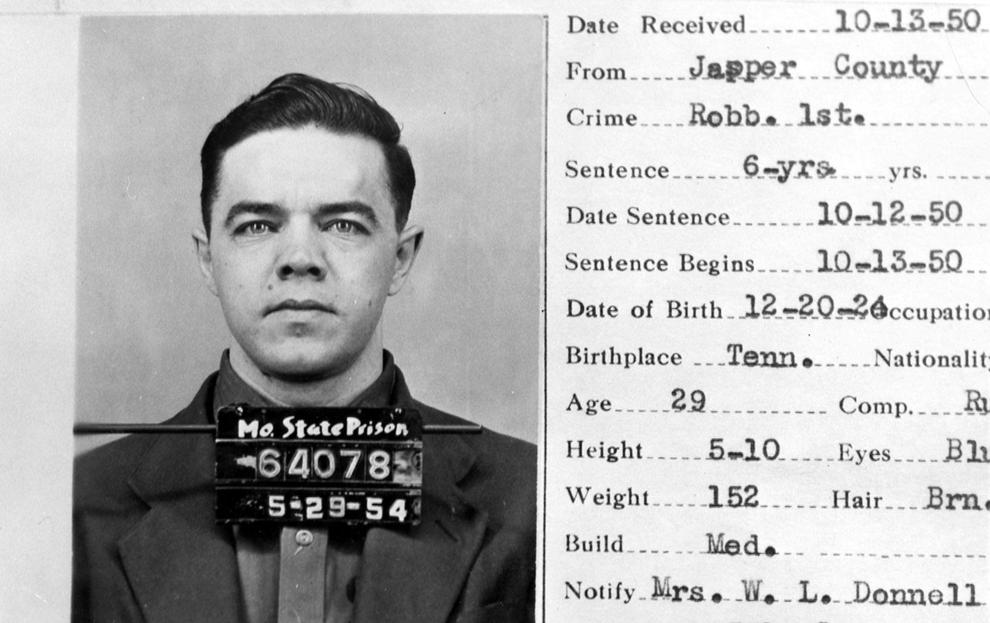 The 1954 riot at the Missouri State Penitentiary
Missouri state penitentiary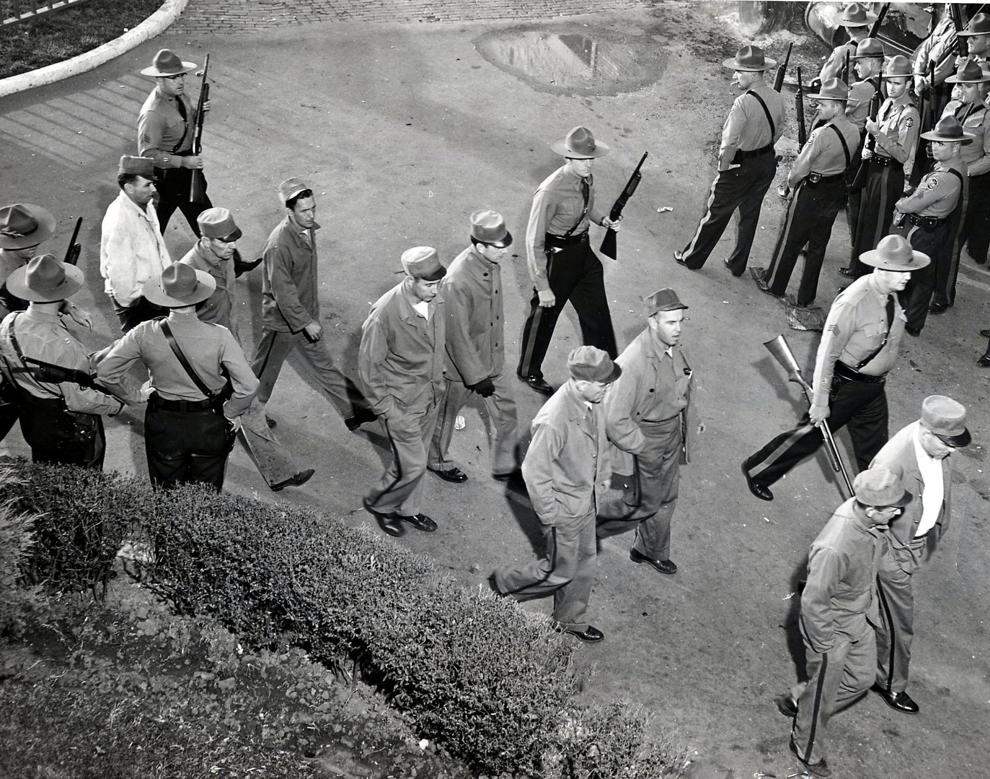 -- HIDE VERTICAL GALLERY ASSET TITLES --
The 1954 riot at the Missouri State Penitentiary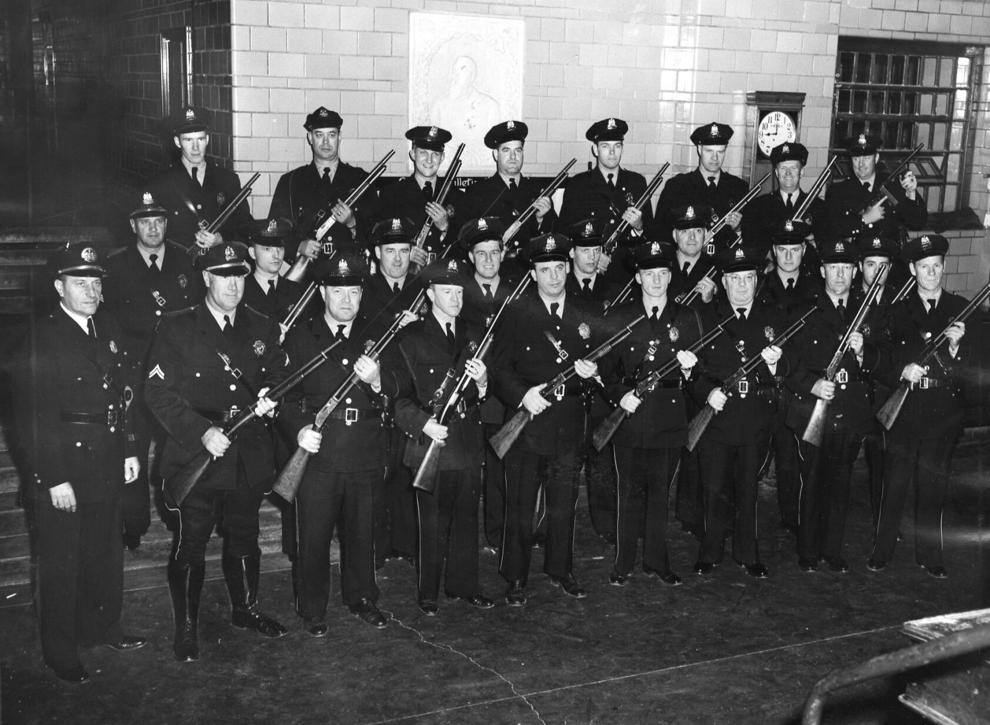 The 1954 riot at the Missouri State Penitentiary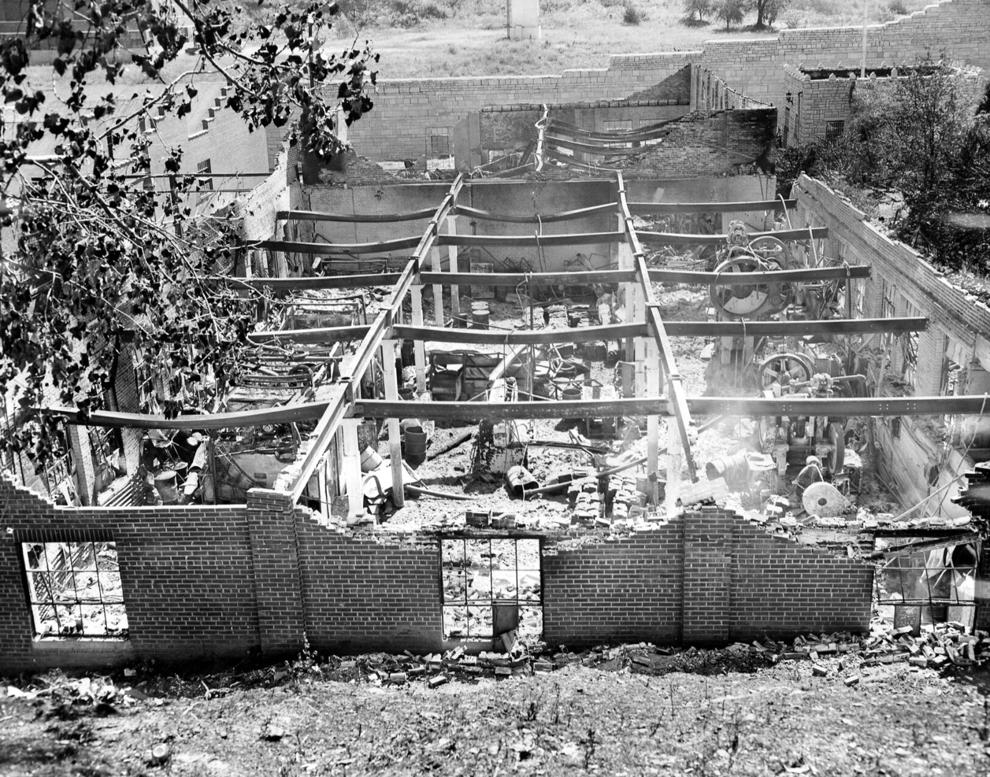 The 1954 riot at the Missouri State Penitentiary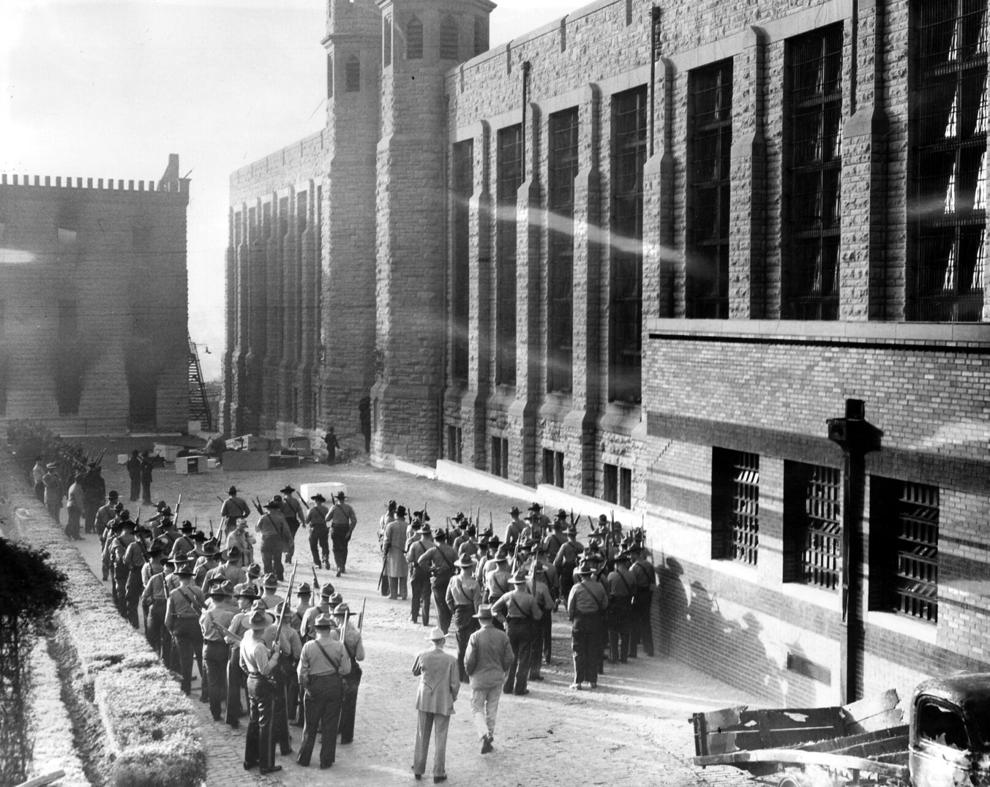 The 1954 riot at the Missouri State Penitentiary