On April 6, 1957, St. Louisan Teddy Nadler won $32,000 on "the $64,000 Question," running his winnings on that show to $152,000 in a dozen appearances - a record amount for a single game show.
Nadler captured the imagination of millions of TV viewers in the late 1950s by winning $264,000 on the "$64,000 Question" and the "$64,000 Challenge" quiz shows. He instantly became a media darling.
On Aug. 23, 1958, he set the all-time game show earnings record and defeated his 22nd challenger. But the former postal worker later said that the publicity was not worth the money. 
"Newspapermen are treacherous, deceitful, perfidious," he once said. "They would sell their own mother down the river for a nickel."
Nadler died in May of 1984. Here's a look at some of the coverage from the late 1950s.
March 13, 1957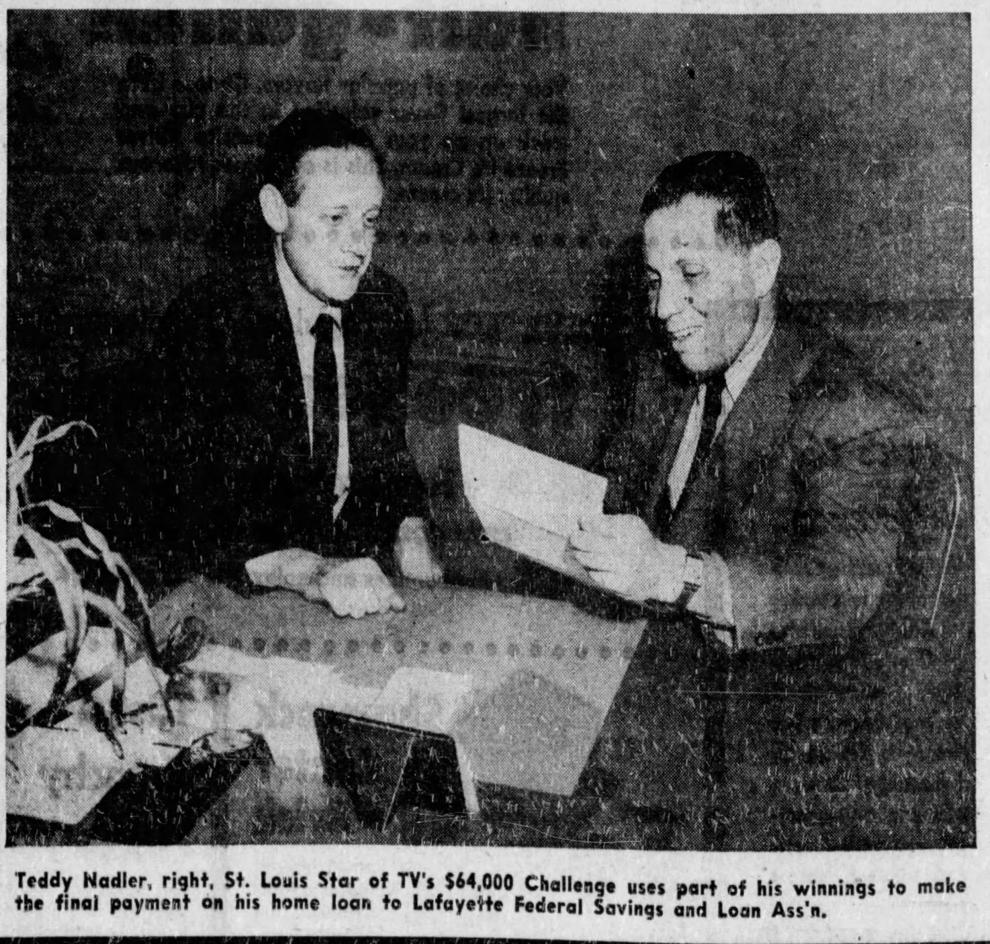 March 11, 1957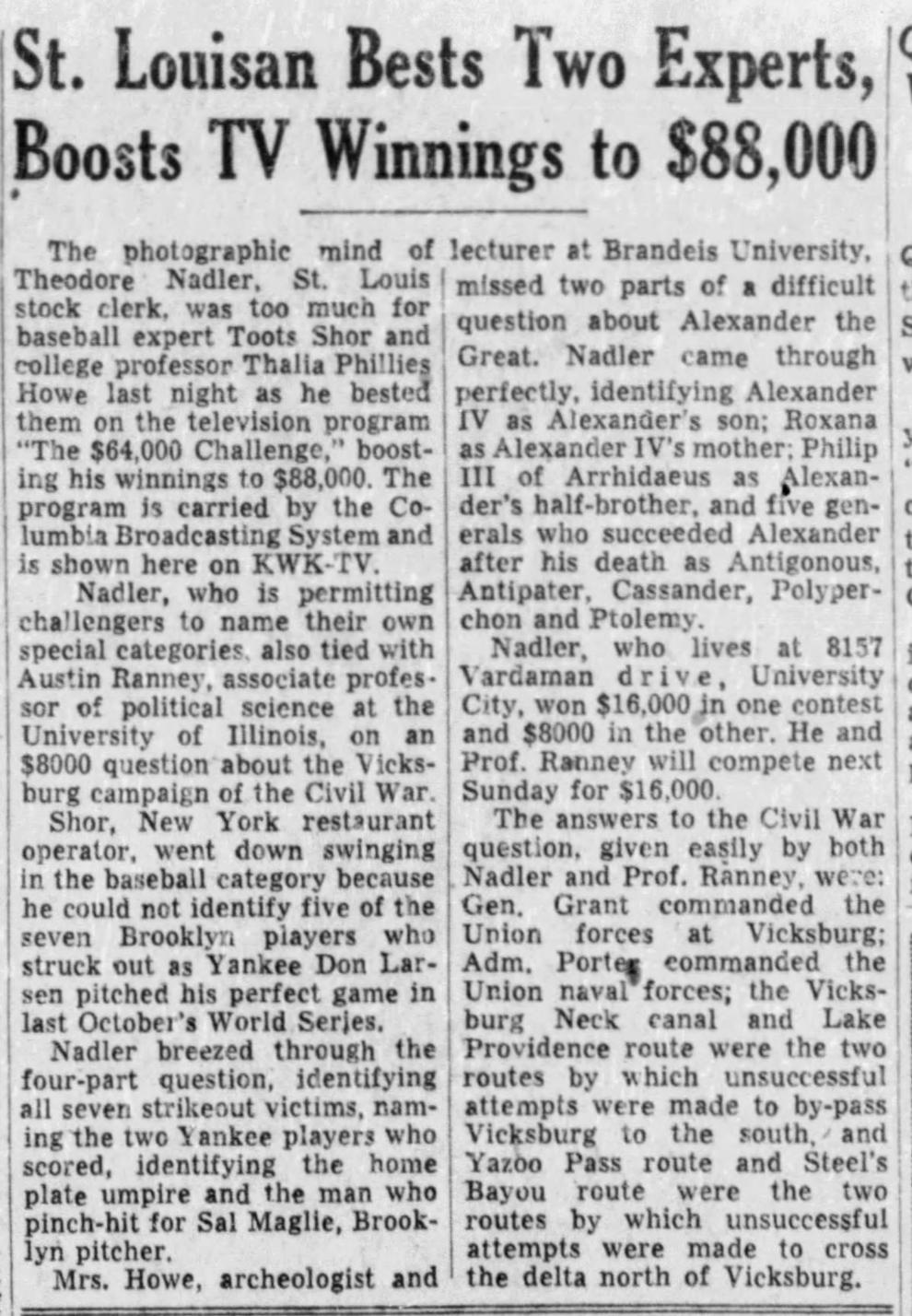 April 6, 1957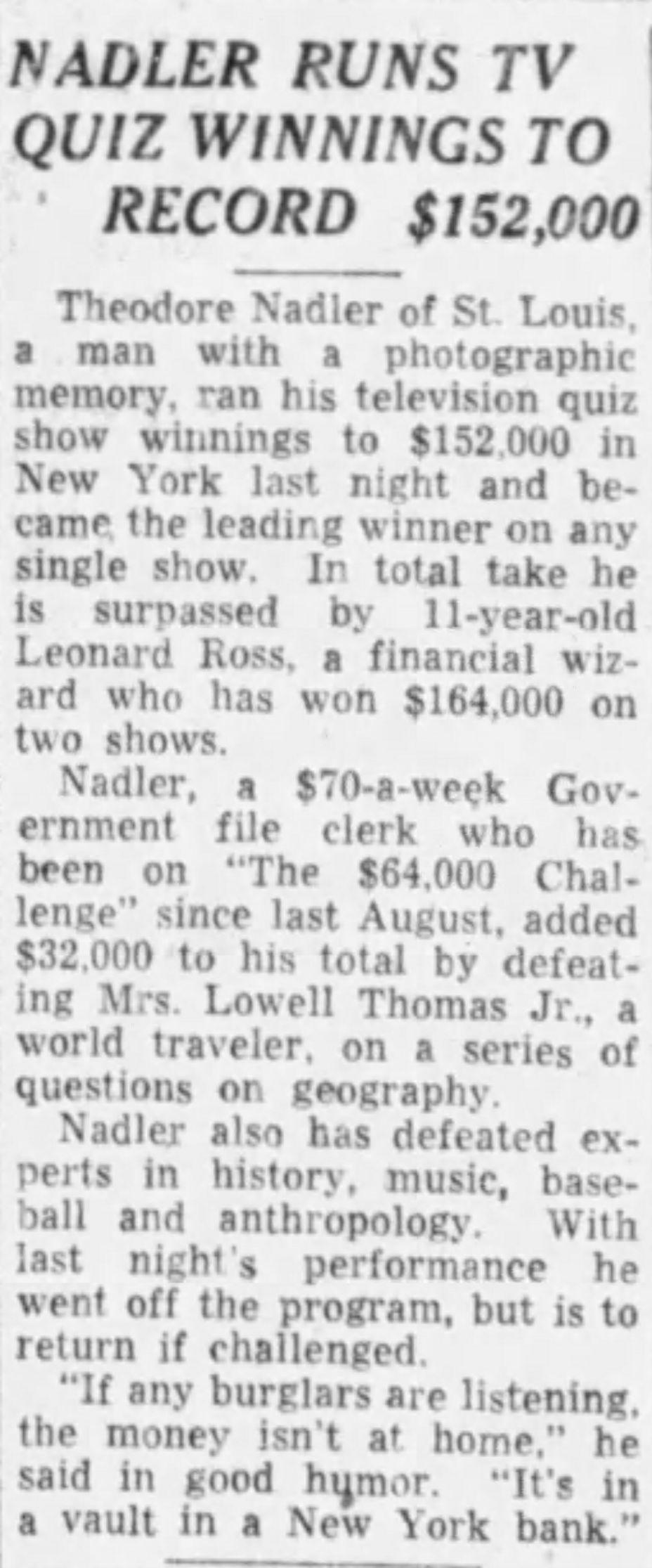 April 8, 1957

Oct. 29, 1957
Dec. 2, 1957

Dec. 13, 1957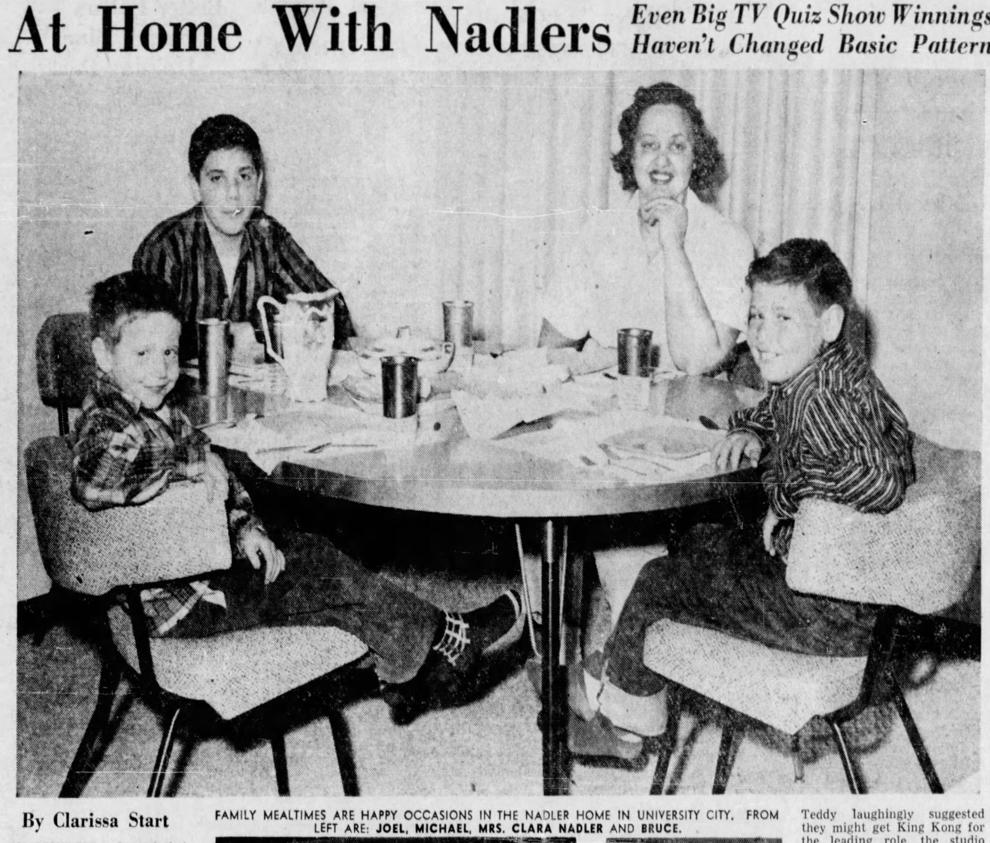 Dec. 13, 1957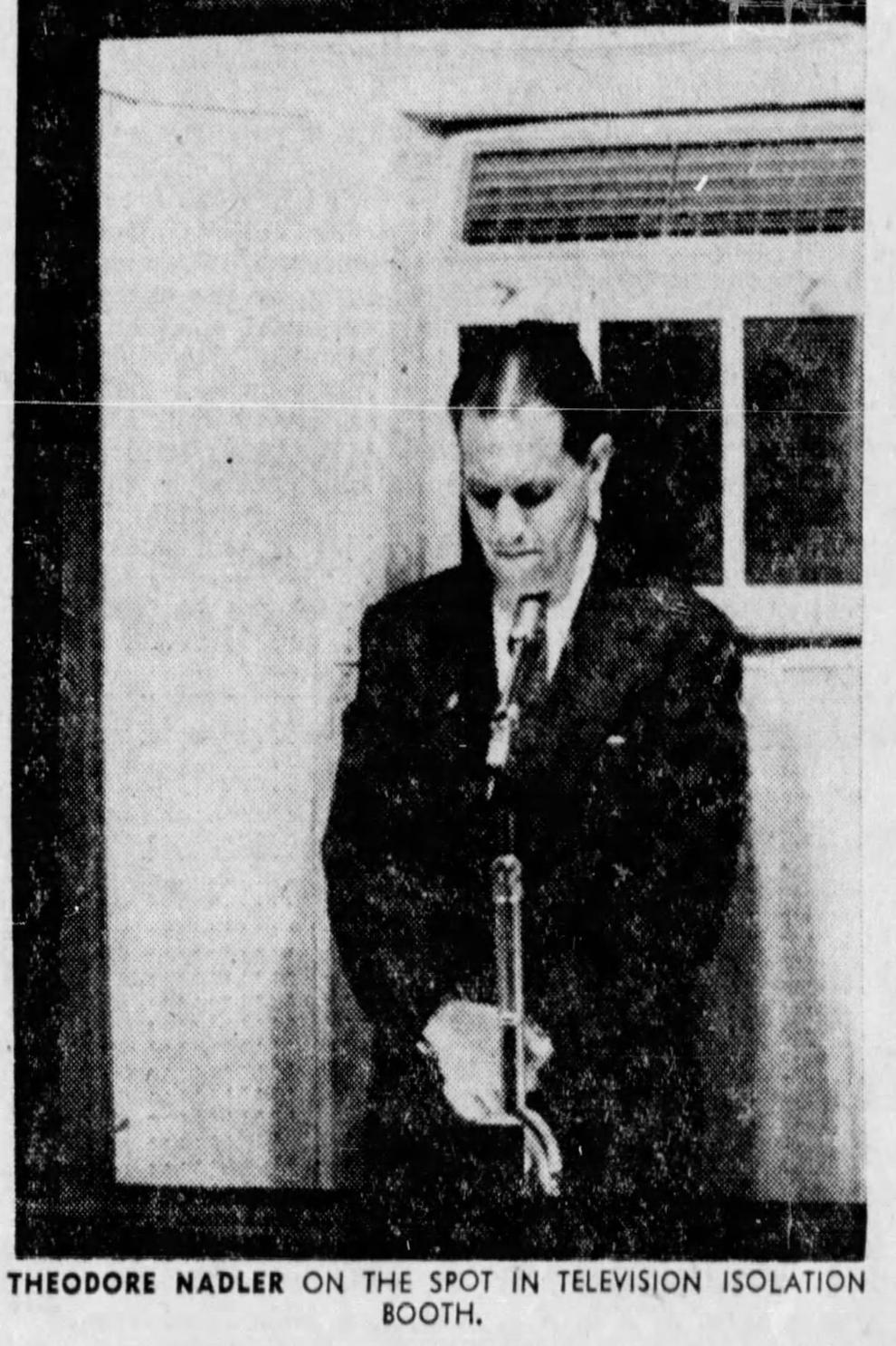 August 11, 1958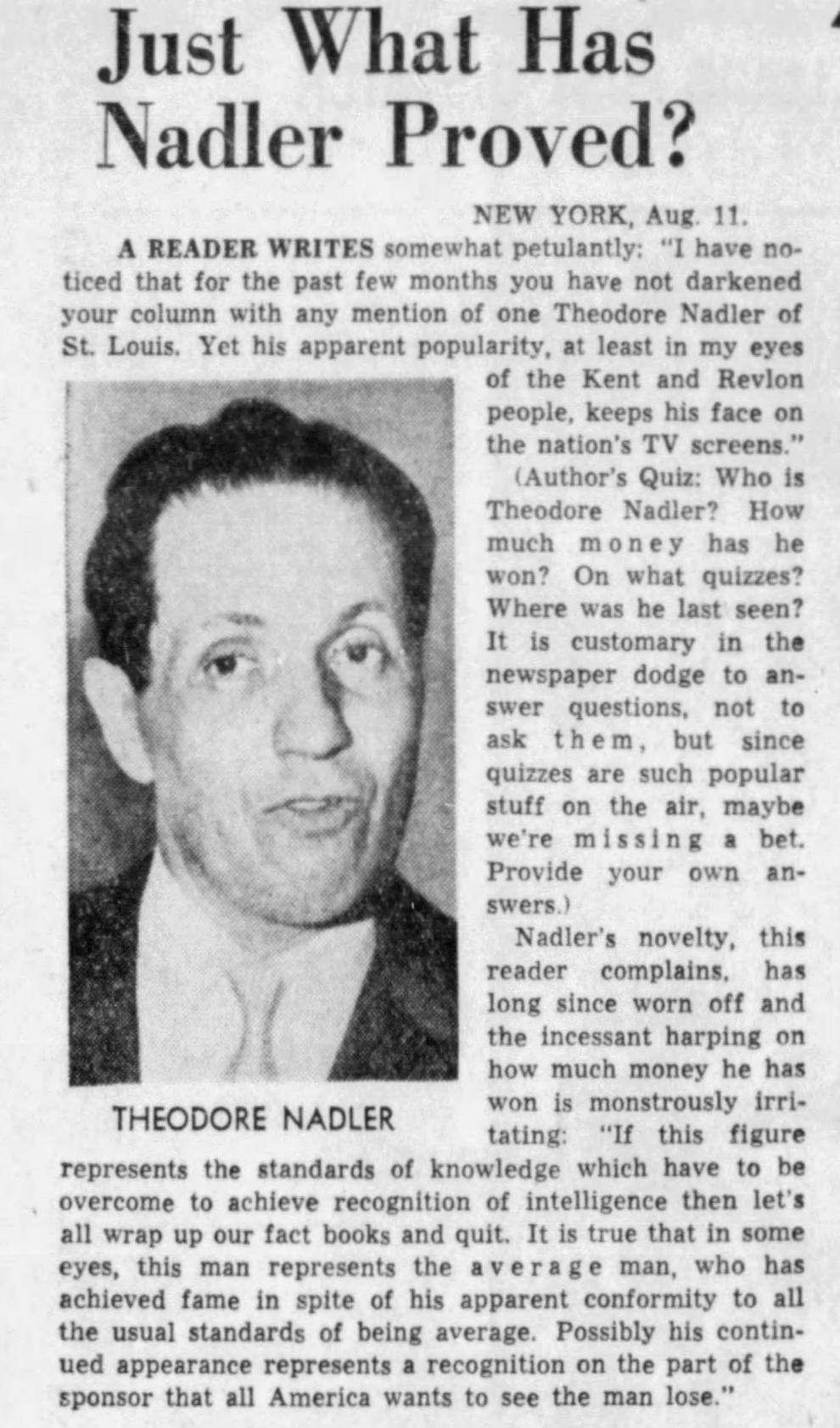 August 23, 1958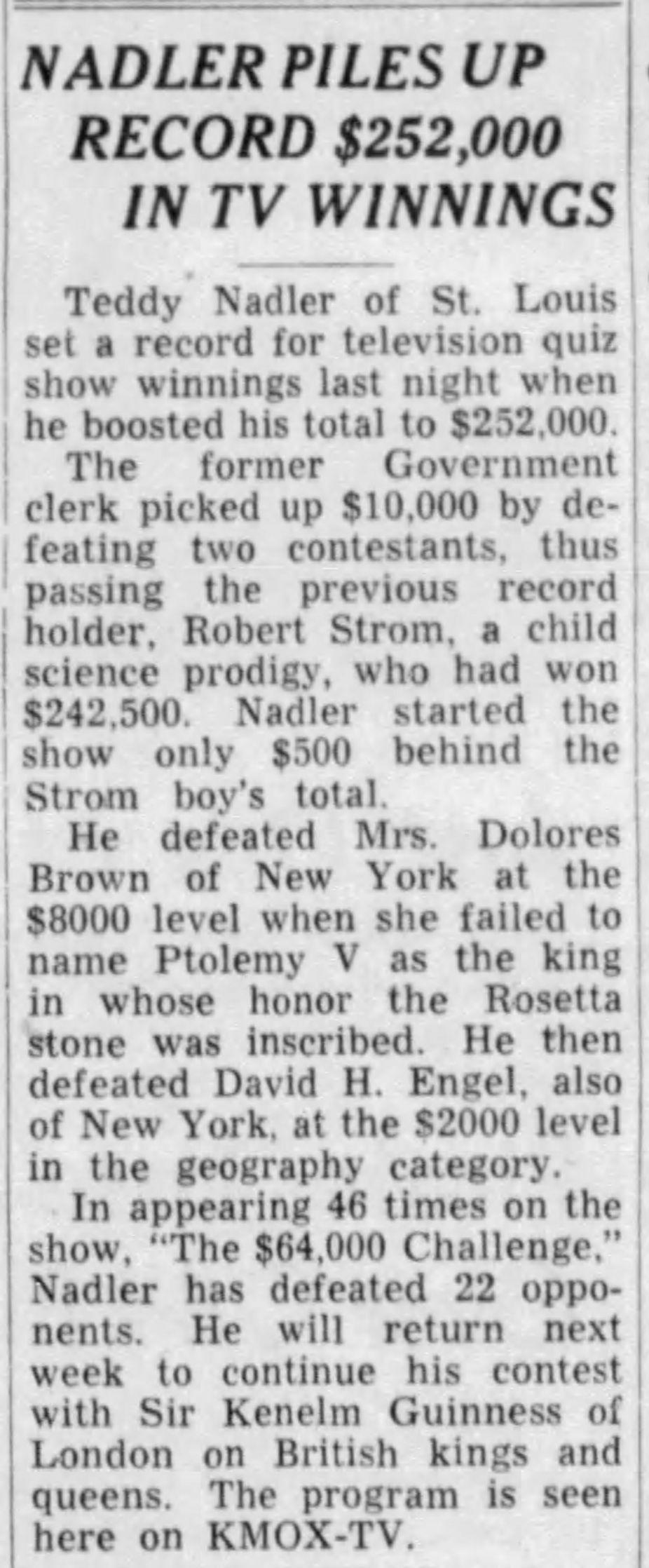 Dec. 21, 1958