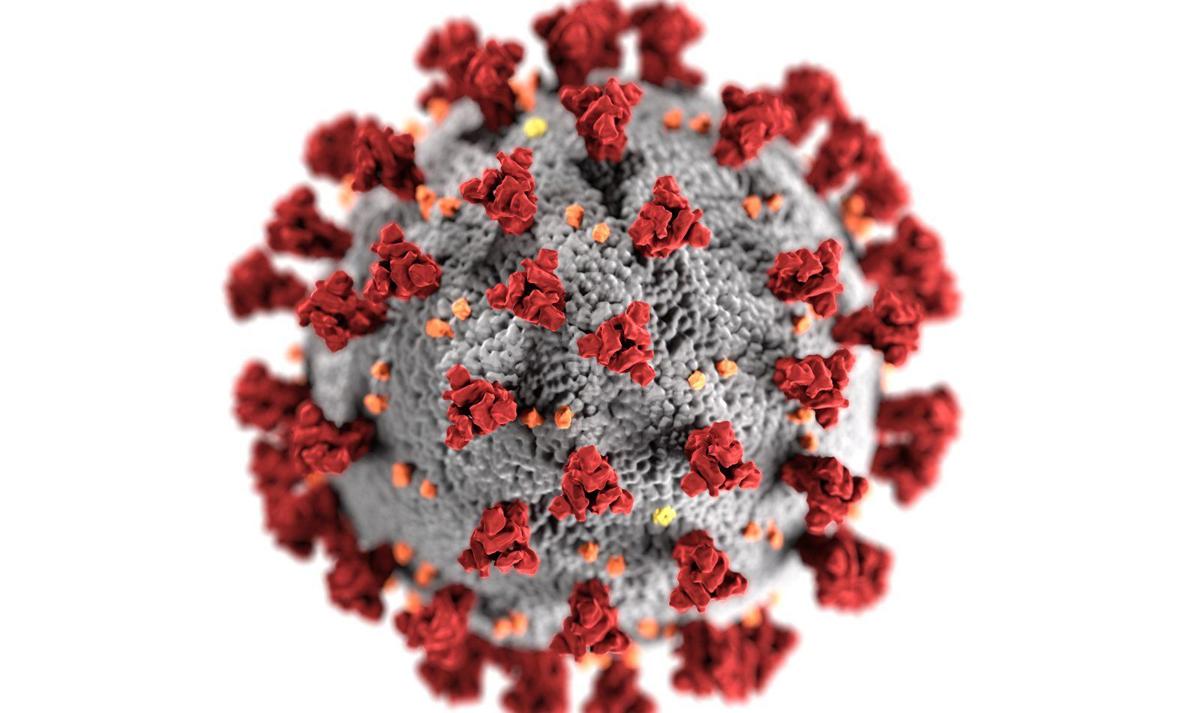 The number of new coronavirus cases and deaths continued to climb in Missouri and Illinois on Saturday, with Illinois deaths matching their largest single jump, and case numbers rising steeply in Missouri.
Cases in St. Louis and St. Charles counties, and in St. Louis, together grew by 143 since Friday.
Illinois reported 125 additional deaths from COVID-19, which matches Thursday's increase and brings the state's total to 1,259 dead, Gov. J.B. Pritzker said Saturday.
The number of new cases jumped 1,585 to 29,160, among the biggest increases in cases.
"Although our numbers continue to climb, it is with some guarded optimism that we say that the growth is slowing," Dr. Ngozi Ezike, director of the Illinois Department of Health, said at a Saturday news conference. "That is definitely a good thing, but we must continue to be strong and hold the line."
Meanwhile, Belleville Township High School District 201 said that one of its bus drivers, Frank Massey, died on Friday, according to his obituary, from complications of COVID-19.
"Frank was a dedicated employee who took very seriously his responsibility to safely transport our students on a daily basis," the district posted on its Facebook page. "It was extremely important to Mr. Massey that, during the school closure, we continue to provide meals for students. During this difficult time, he was a helper."
St. Louis County reported Saturday morning that seven more people had died of COVID-19, bringing the death total to 77.
The county reported a total of 2,149 cases, 59 more cases than last reported Friday.
St. Louis reported 810 cases in the city as of 5 p.m. Saturday. The city has not reported any new deaths since Friday, when that number was at 30.
In St. Charles County, 443 people had tested positive and 19 have died.
Missouri on Saturday afternoon reported 10 more deaths, to 175, and 234 more cases, to 5,517.
Two recent deaths include St. Louis-area grandmothers, according to Post-Dispatch obituaries. Margaret "Peggy" Pauley Gundlach, 80, died April 12 after being diagnosed with pancreatic and lung cancer as well as COVID-19. Ursula Milla, 94, died Wednesday of complications from the virus.
Dr. Alex Garza, head of the St. Louis regional pandemic task force, has said the projected peak of COVID-19 hospitalizations in the area will be between April 23 and 25.
At a Saturday afternoon briefing, he said that projection remained current.
He also reported 683 hospitalizations, one less than Friday's number of 684.
Of those, 176 were in intensive-care units, three more than a day before, and 136 patients were on ventilators, down from 144 on Friday.
Garza said 49 patients were discharged Friday.
"The virus is still out there. It's still circulating in the community," said Garza as he urged caution.
There is not a "substantial number of immune people in community," he said. Many here remain susceptible to getting the virus, he added, warning against equating decreasing numbers of cases with the virus disappearing.
Garza said officials must keep looking at data and trends, including case counts and number of people hospitalized, before coming to a decision on when stay-at-home orders, which officials in St. Louis and St. Louis County have extended indefinitely, could end.
"When you're looking at forecasting for the hurricane, you kind of know where the hurricane is, but you don't know where it's going, especially far out in the future," Garza said. "So those are the things that I'm concerned about the most — what are we going to look like when we do start decreasing all of those social distancing rules?"
Meanwhile, Affinia Healthcare will open three new drive-thru COVID-19 testing stations in African American communities this week — at 8960 Jennings Station Road in Jennings, and at 4414 North Florissant Avenue and 3930 South Broadway in St. Louis.