When Illinois State Police Trooper Nick Hopkins returned to his home everyday, he arrived singing a new song. His wife, Whitney, would roll her eyes at first. But soon, the couple would be dancing in the kitchen.
"Somehow, that boy always had me laughing, smiling," Whitney Hopkins said Sunday to hundreds of family, friends, law enforcement officers and others from across the state. The crowd gathered at Waterloo High School to remember Hopkins and celebrate his legacy.
"He always showed up. Always. Not just for me, but for everyone."
Hopkins, 33, of Waterloo was shot and killed Aug. 23 in an exchange of gunfire with a suspect as the Illinois State Police SWAT team executed a search warrant at an East St. Louis duplex.
A 10-year veteran of the Illinois State Police, Hopkins was the department's first trooper shot and killed in 30 years and the first SWAT member to be fatally shot on duty.
On Sunday, mourners recalled Hopkins as a hometown hero who lived a life of service that began at age 10, when he volunteered to build birdhouses with nursing home residents and continued in his death through his choice to donate his organs.
"Nick was a light in our dark world," said pastor Jamey Bridges of Life Community Church in Columbia, the Hopkins' longtime church.
Hopkins took pride in his serving his community and even greater pride in his role as friend, brother, husband and father of three children: twins, Evelyn and Owen, and Emma.
"The people of Waterloo, the hometown of the hero Nick Hopkins, and the people of Columbia are here today because your father was very special and because his service and sacrifice fills them with pride, and all of us, with pride," said Illinois Gov. J.B. Pritzker, addressing the Hopkins' children. "Your father reminds them of the love they share for their community, and this great state, and for this nation."
Brendan Kelly, acting director of the Illinois State Police, accompanied Hopkins in the ambulance after he was shot, he said Sunday.
"In that ambulance there was a feeling that overwhelmed the anger and the sadness: pride," Kelly said. "A feeling of being so, so proud of him. Proud that God still makes people like Trooper Hopkins. Proud that men like him still walk among us on this earth."
Hopkins' brother, Illinois State Police Sgt. Zach Hopkins, remembered him as a loving, supportive sibling with a "big toothy smile."
"Your humor, your kindness and your selflessness will continue to inspire us forever," Zach Hopkins said. "We love you."
Funeral in Waterloo for Illinois State Trooper Nick Hopkins
Funeral in Waterloo for Illinois State Trooper Nick Hopkins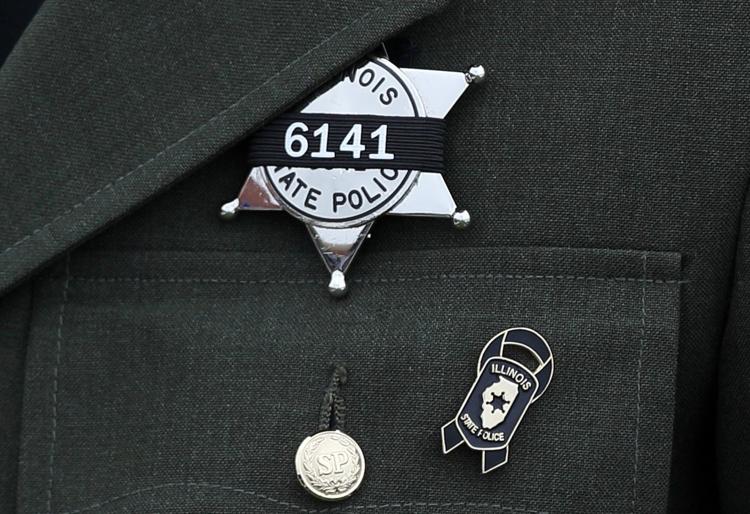 Funeral in Waterloo for Illinois State Trooper Nick Hopkins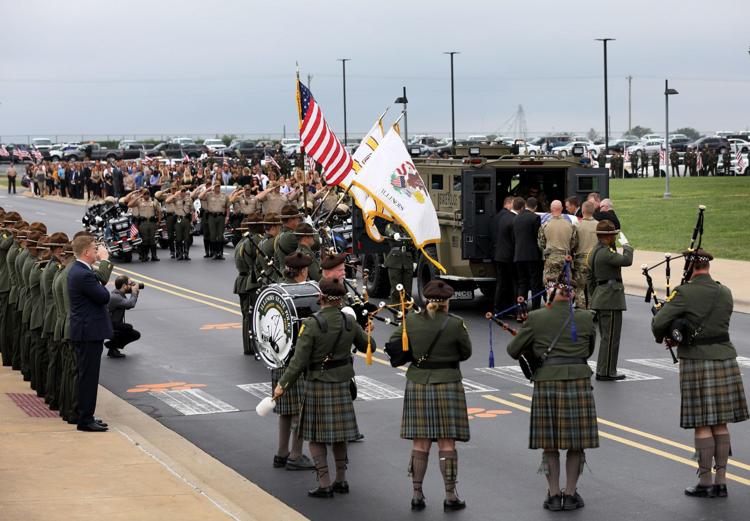 Funeral in Waterloo for Illinois State Trooper Nick Hopkins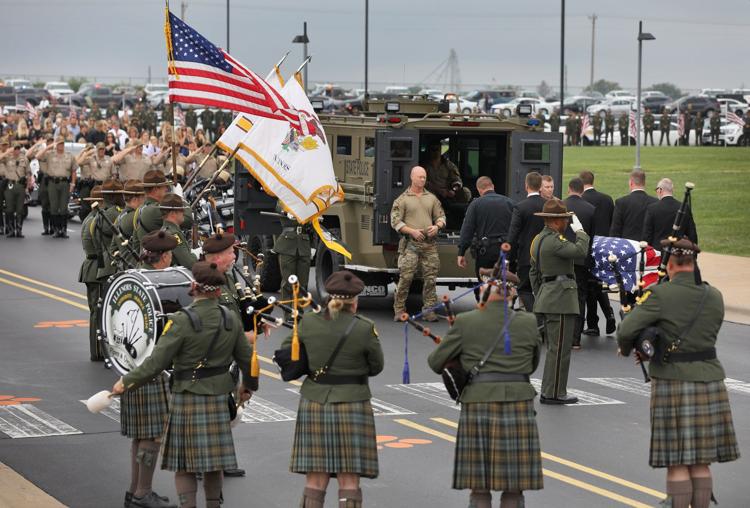 Funeral in Waterloo for Illinois State Trooper Nick Hopkins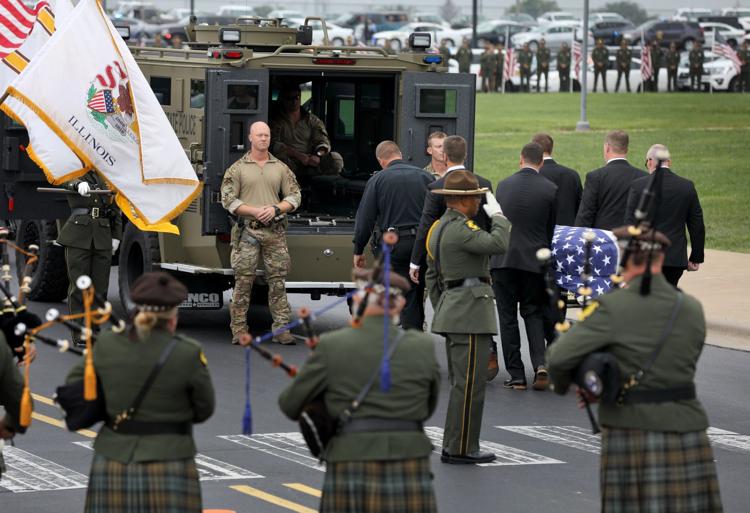 Funeral in Waterloo for Illinois State Trooper Nick Hopkins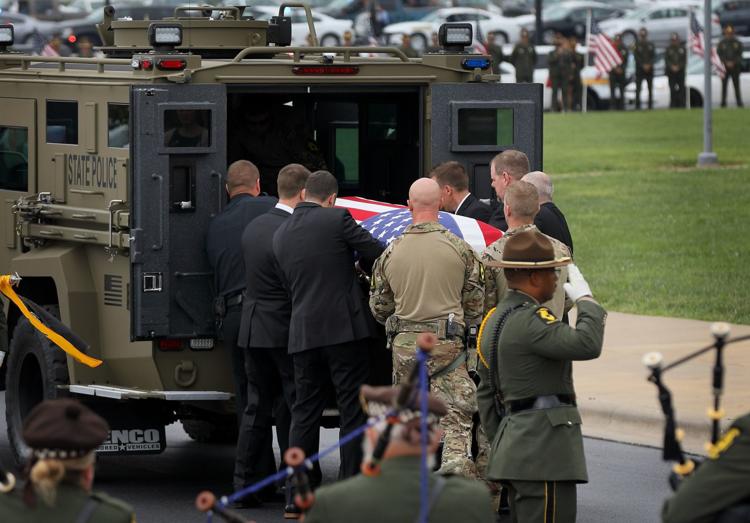 Funeral in Waterloo for Illinois State Trooper Nick Hopkins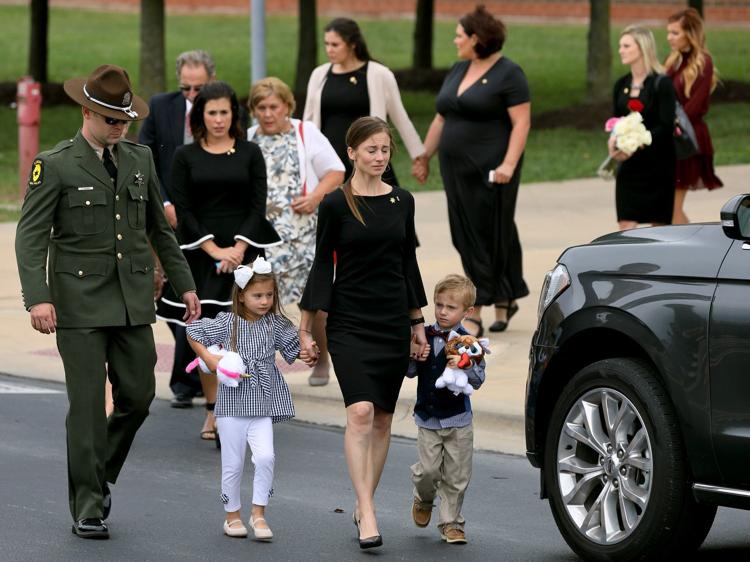 Funeral in Waterloo for Illinois State Trooper Nick Hopkins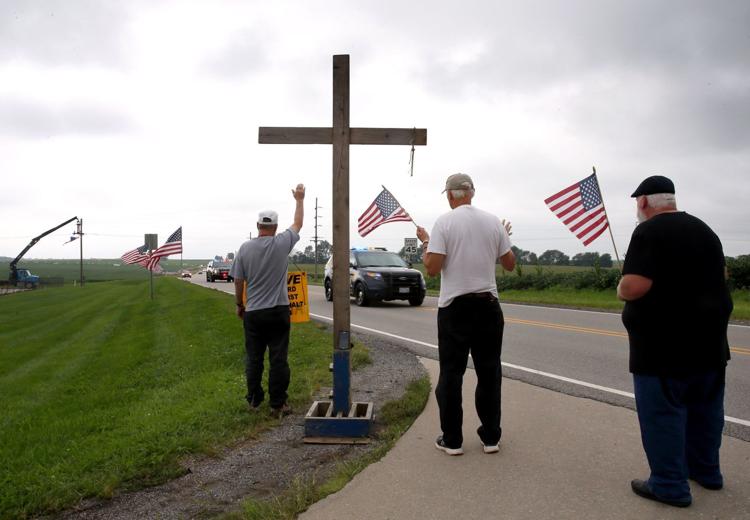 Funeral in Waterloo for Illinois State Trooper Nick Hopkins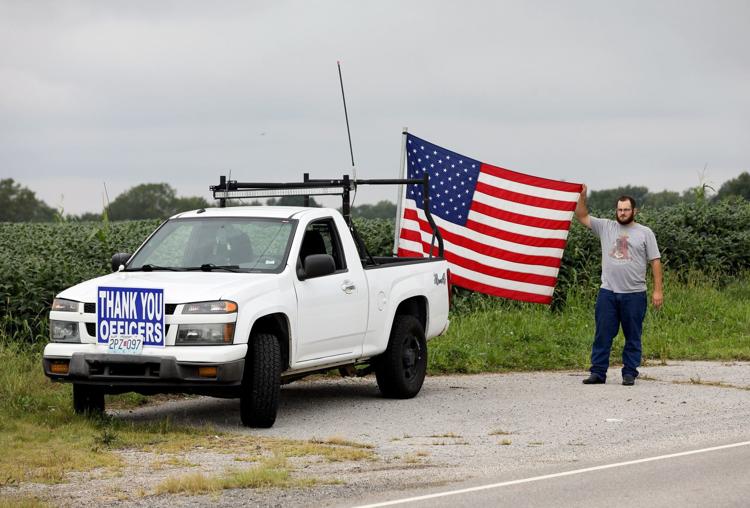 Funeral in Waterloo for Illinois State Trooper Nick Hopkins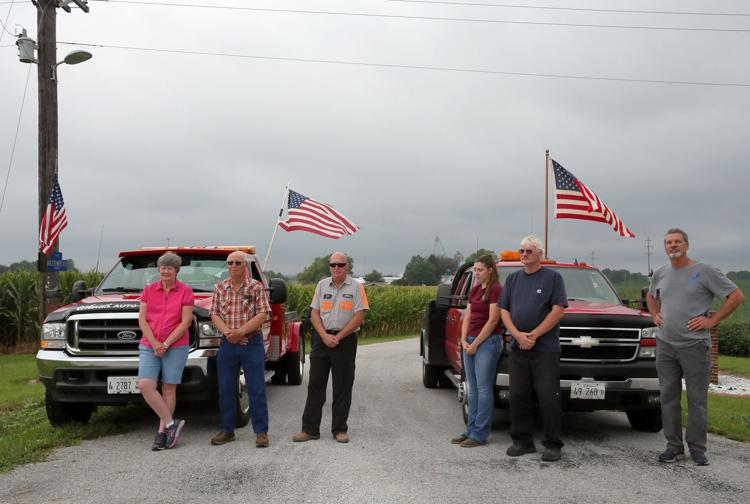 Funeral in Waterloo for Illinois State Trooper Nick Hopkins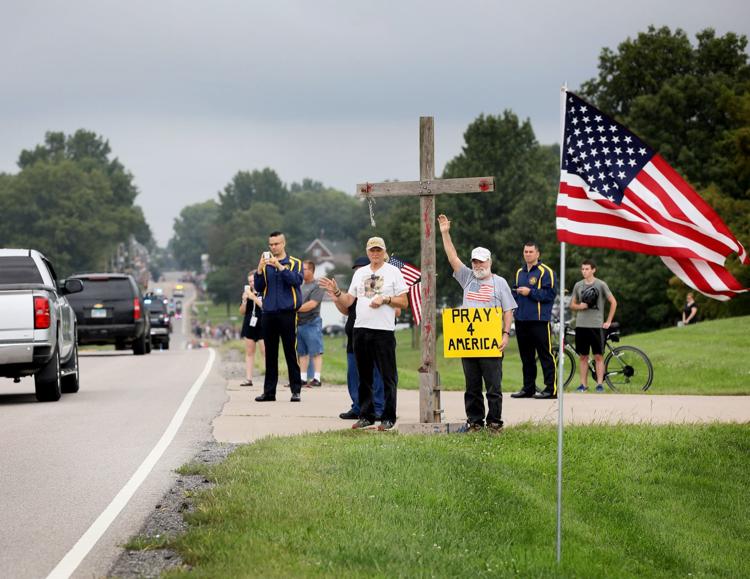 Funeral in Waterloo for Illinois State Trooper Nick Hopkins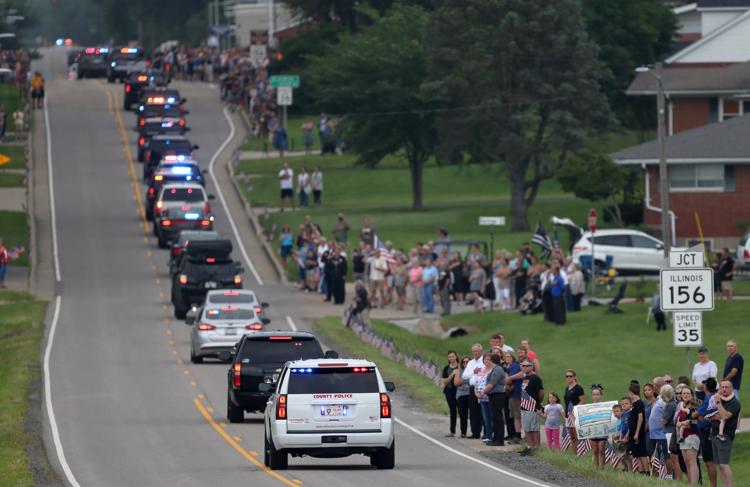 Funeral in Waterloo for Illinois State Trooper Nick Hopkins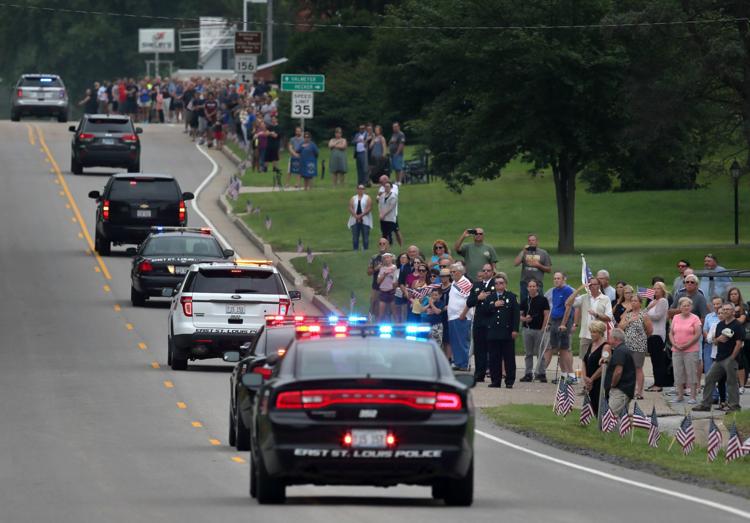 Funeral in Waterloo for Illinois State Trooper Nick Hopkins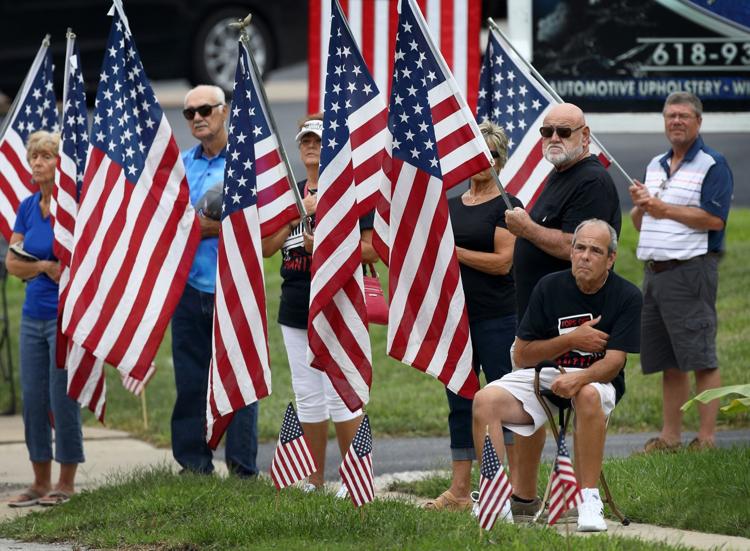 Funeral in Waterloo for Illinois State Trooper Nick Hopkins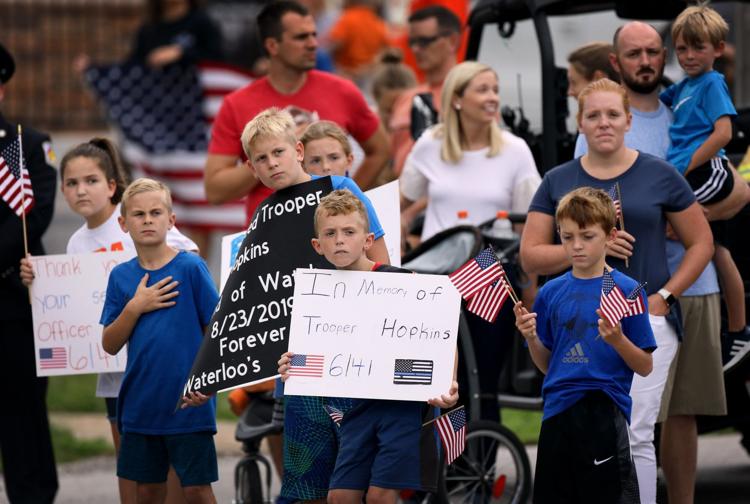 Funeral in Waterloo for Illinois State Trooper Nick Hopkins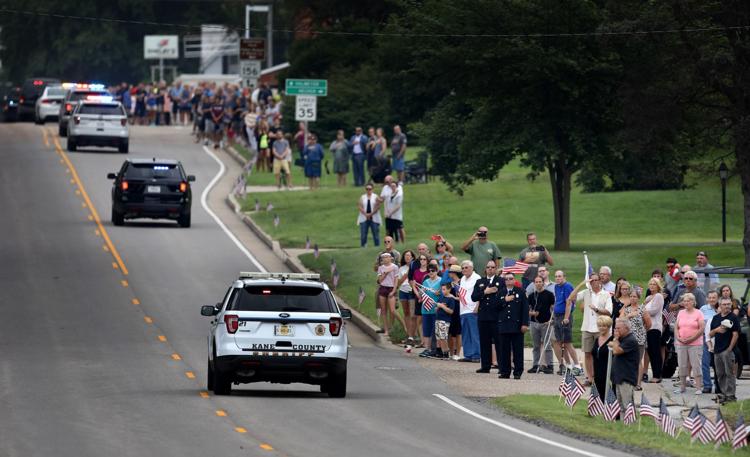 Funeral in Waterloo for Illinois State Trooper Nick Hopkins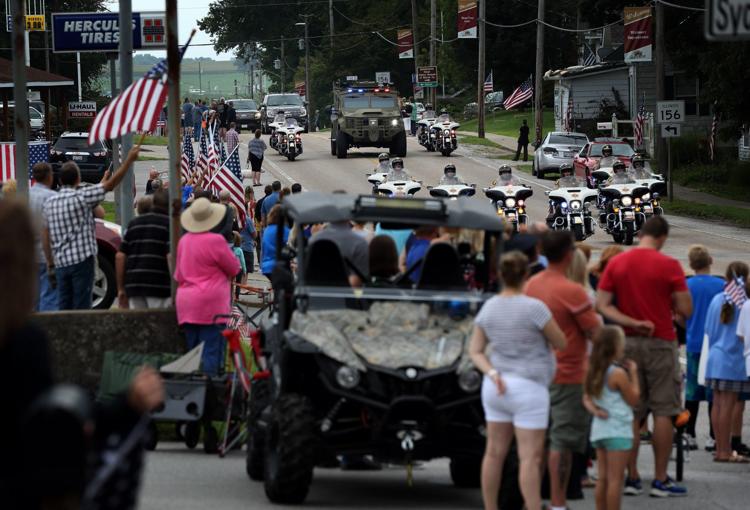 Funeral in Waterloo for Illinois State Trooper Nick Hopkins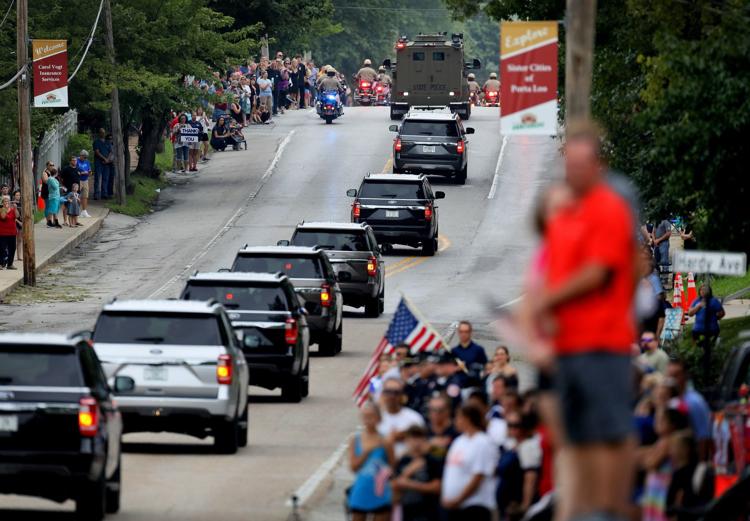 Funeral in Waterloo for Illinois State Trooper Nick Hopkins