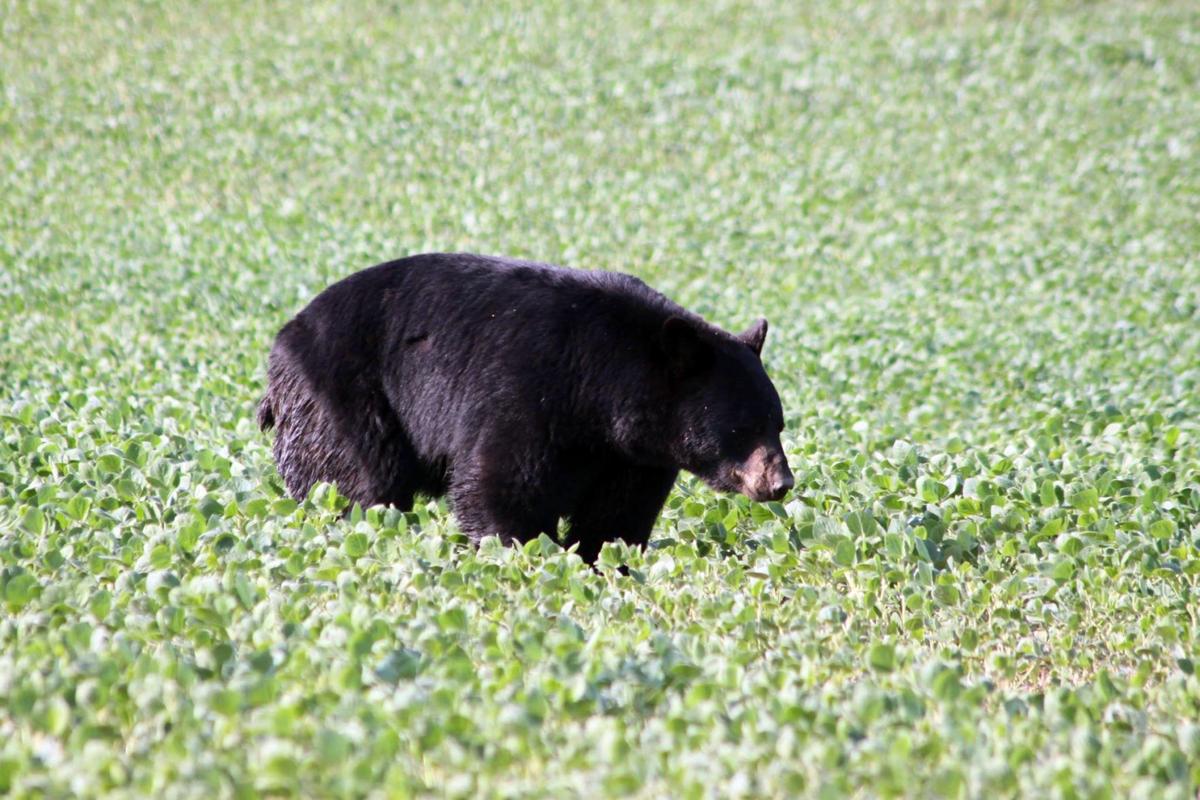 WENTZVILLE — Bruno's multistate journey has come to an end.
Bruno, a black bear whose travels in recent weeks gained a following on social media, was sedated by the Missouri Department of Conservation as he wandered into the St. Louis metro region, the department said in a statement Monday.
Bruno appeared in Wentzville on Sunday and cornered himself just north of Interstate 70 near highways 40 and 61, the department said. Police had to manage a crowd of about 400 people who had gathered to watch Bruno, officials said.
"The bear found itself in a tough spot, stuck by several major roadways," state conservation biologist Laura Conlee said in the statement. "Due to the proximity to the roadways, coupled with the busy travel day, MDC staff determined the bear had little chance of safely leaving the area on its own. In the interest of public safety and the bear's safety, MDC staff made the decision to immobilize the bear and transport it to a nearby area of suitable bear habitat outside this urban corridor."
Officials did not further specify where the bear was taken.
Bruno had become something of a sensation on social media as people spotted him trekking hundreds of miles through Illinois and into Missouri over the span of a month. He started his journey in Wisconsin in early June.
The bear was seen Thursday south of Elsberry, about 60 miles northwest of St. Louis, an MDC spokesman previously said.
Conlee said that although Bruno's movements were somewhat unusual, bears can traverse large distances and MDC frequently receives reports of the animal throughout the southern half of Missouri where the state estimates there are between 540 and 840 bears.
Missouri's bear population is growing approximately 9% annually and bears have appeared in the greater St. Louis area before, a trend that is likely to continue with the growing bear population, officials said.
We would like to thank the residents of Elsberry for the quick respo... nse. Michael Shane Hays of Elsberry vandalized and stole a flag off a home on 4th St. He was quickly identified and arrested for theft thanks to the quick response from Officer Schell and Officer Chadaranek.
Be the first to know
Get local news delivered to your inbox!