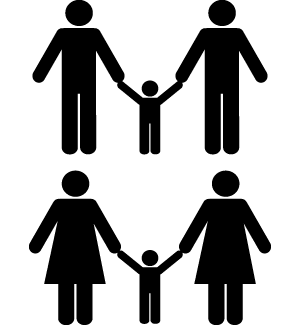 SPRINGFIELD, Ill. — Catholic Charities in Springfield, Ill., said Monday that it will transfer its foster care staff, foster parents and children to other child welfare agencies. The move comes in the wake of a new state law that granted same-sex couples the right to seek civil unions.
The Springfield foster care program will move Jan. 31 to the Center for Youth and Family Solutions, formed in Peoria last year by two former Catholic Charities officials. The Madison County and Effingham offices' foster care programs will transfer to Christian Social Services, formerly Catholic Social Services of Southern Illinois.
In November, the Catholic Diocese of Belleville and Catholic Social Services of Southern Illinois parted ways because of the civil union law. Days later, three of Illinois' six Catholic bishops said they would abandon legal appeals against the new law.
Illinois oversees the foster care system but contracts 80 percent of the case load to private agencies, of which many are faith-based.
In the past, Catholic agencies referred same-sex couples who wanted to be licensed as foster parents to other agencies. Catholic agencies have refused to license same-sex couples in civil unions as foster parents, saying the new law is impinging on their religious freedom, a position the state sees as discriminatory.
Catholic Charities in the Springfield Diocese said its offices in Alton and Granite City will remain open, but that the Thrifty Threads resale store in Edwardsville will close this month.