SCOTT AIR FORCE BASE — Daniel Toberman said he only felt "a little dizzy" after a 45-minute ride Wednesday in a performance jet with the U.S. Navy's Blue Angels.
The Collinsville High School principal was chosen to represent local leaders in the flight promoting the Blue Angels' air show Saturday and Sunday at Scott Air Force Base.
The pilot, Lt. Cmdr. Thomas Zimmerman, said they peaked at 7.6 times the gravitational force of Earth and about 700 mph during the 60-mile round trip over southwestern Illinois.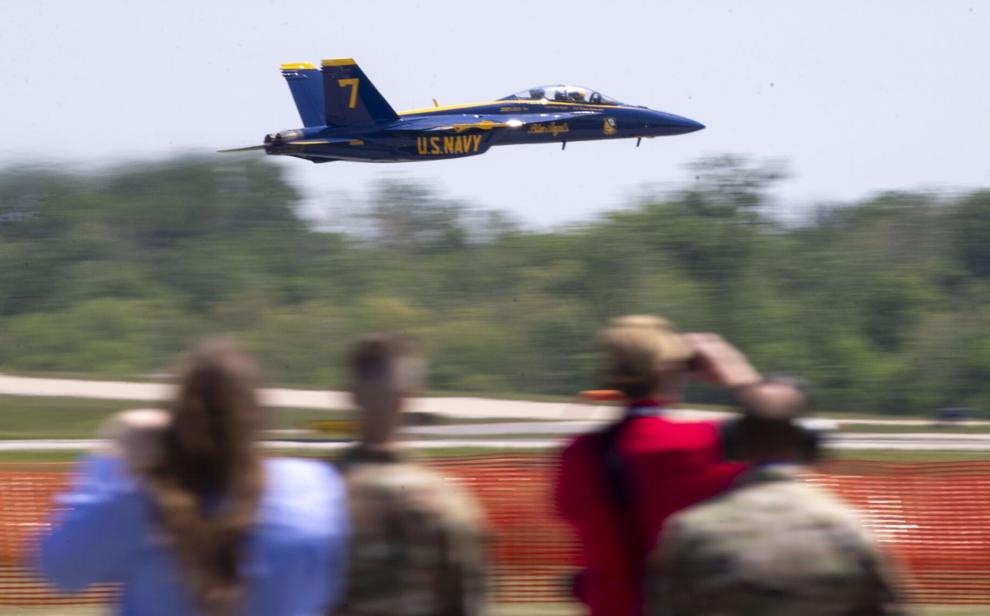 On the ride back to base, Zimmerman asked Toberman if he wanted to repeat any aerial stunts in the Boeing F/A-18 Super Hornet. The principal asked for another triple barrel roll, which he said felt like a roller coaster ride.
"He had no chunks, no passing out," Zimmerman said of Toberman.
Toberman is in his second year as principal at Collinsville High, where he worked as an assistant principal and English teacher for the previous 14 years. Last week, he received a doctorate in educational leadership from Southern Illinois University, Edwardsville.
Toberman said he was nervous before the flight but wanted to inspire his students to meet new challenges.
"It's tough to impress some of them, but I think somebody will think it's cool," he said.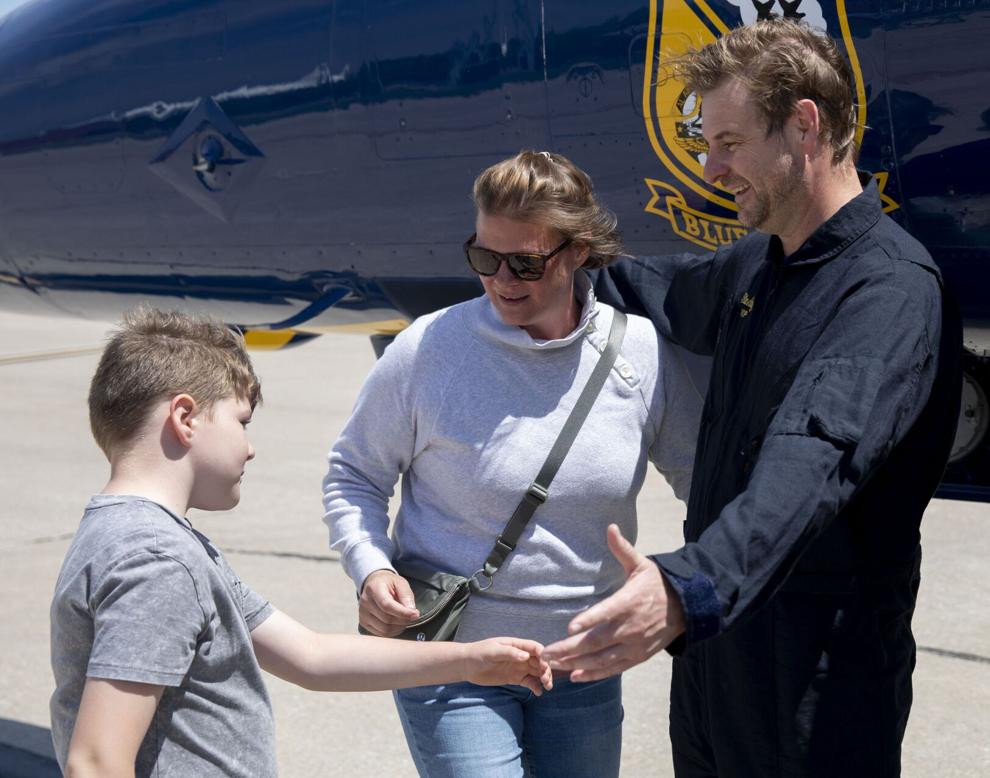 Toberman's son Davis, 8, said he definitely thinks his dad is cool after he got to skip school to watch the flight.
The U.S. Navy's Leap Frogs parachute team will drop into the football field at Collinsville High on Friday along with a few other area high schools ahead of this weekend's air show.