If somebody came into Ramon's El Dorado Restaurant in Collinsville and couldn't pay for their food, Raymundo "Ramon" Otero told servers not to charge them. "I know what it's like to be without money," he'd say.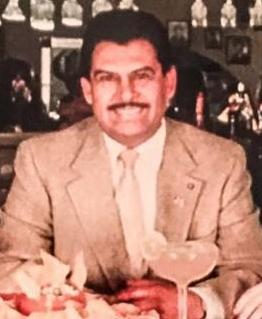 Mr. Otero, a Mexican immigrant who was once paralyzed by a fall and was left struggling to feed his young family, died Wednesday (March 2, 2016) at his home in Collinsville. He was 87 and had suffered from Alzheimer's disease.
He came to the United States in the late 1950s, headed for Chicago, but got sidelined during a snowstorm in St. Louis. He got a job at the General Motors car plant, but fell from some scaffolding and was left paralyzed below his waist. Doctors told him he would never walk again, but Mr. Otero found a doctor who performed surgery and he finally relearned to walk.
His young family ran out of money, and his wife, Estrella, asked him to borrow $5 from a neighbor to buy milk for their baby, Raymond. On his way to the store, Mr. Otero had a calling, he said in a Post-Dispatch interview in 2000.
"My God illuminated me and said, 'Why don't you buy meat to make tacos?' "
Raymundo "Ramon" Otero's tale is an immigrant success story.
So he did, and though his wife thought he was crazy, they used the meat to make a tray of Mexican food to sell to patrons at an area tavern. He sold out within 10 minutes and made $18.60. He and his wife continued to make food to sell at taverns, keeping the food hot with cookie sheets, charcoal, pans of water and aluminum foil in the trunk of his car. It was an original food truck, and people loved the novelty, said his son, Carlos Otero of Collinsville. "People didn't know what Mexican food was," he said.
Mr. Otero went to a friend at a nearby chicken restaurant, which was struggling. He made a deal with the owner to make Mexican food to sell there. Customers filled up the counter stools. Mr. Otero eventually bought out the owner. The restaurant, which once housed a gas station, became the Ramon's that sits on the same wedge-shaped piece of land today. The restaurant now seats about 280 people.
Mr. Otero loved people, and greeted his customers with big smiles and hand gestures. Even on holidays or days when the restaurant was closed, Mr. Otero would cook at barbecues for employees, family and friends. "Everybody loved him," said his son Raymond Otero of Caseyville, who runs the restaurant with his brother Carlos. "With him, family is always first, and customers come first in business. He always tried to please others above himself."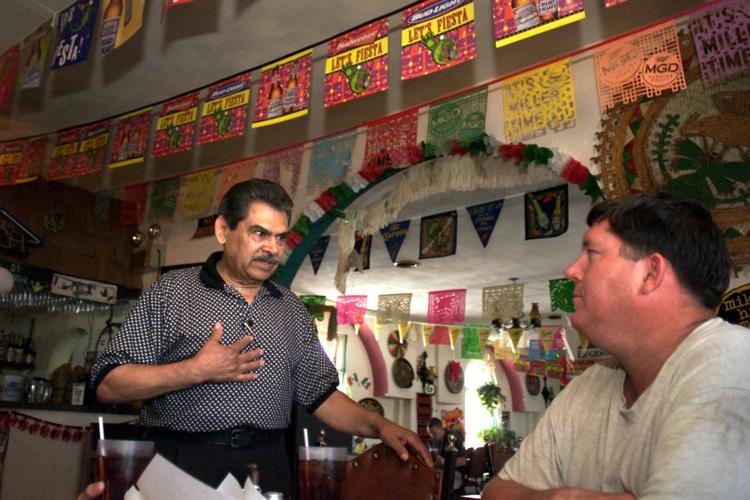 He was active in the community, with memberships in the Rotary, Lions Club, the Shriners, Knights of Columbus and the Spanish Chamber of Commerce. For more than two decades, he collected donations of clothing, shoes and canned goods and drove to his hometown of Durango City, Mexico, to distribute to people there.
"God gave me all this," he said gesturing around his restaurant in the 2000 interview. "I'm very grateful that my God has helped me."
In addition to his wife and sons, Mr. Otero is survived by a daughter, Socorro Del Carmen of Collinsville, six grandchildren, three great-grandchildren, and siblings Lamberto Otero of Cancun, Mexico; Alicia Otero of Aurora, Ill.; Evangelina Segovia and Javier Otero of Wisconsin; and Teresa Otero of Las Cruces, N.M.
A memorial service will be held at a later date.