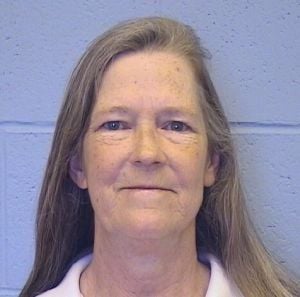 My wife and I saw all five grandchildren and their two moms on Mother's Day weekend, and talked about the as-yet-unborn No. 6 with his mother by phone.
But for a while on the sunny holiday, my mind drifted to a dark place — wondering how Paula Sims spent hers.
I know where: The Logan Correctional Center, near Lincoln, Ill., where she is serving life without parole for the murder of one of her two daughters. She has admitted killing both as newborns, three years apart.
Sims never crossed my thinking on Mother's Days before. But my memory was refreshed with news about the impending resolution of insurance benefits from the deaths of her ex-husband and only other child, a son, in a 2015 traffic crash. She has released any claim on what could be a $900,000 payout.
The last remaining members of her home, long lost to her emotionally, are physically gone too. Did she grieve Sunday that none of her children will have a full life?
She cannot be without feelings, although her demeanor when all this started in 1986 suggested as much. Her detached manner and empty gaze were mystifying. Or maybe just indicative of the turmoil within, as she would describe it later.
I reached out to Sims for an interview years ago, after her initial pretense of innocence lifted and she claimed that internal "voices" had driven her to kill in what she blames on postpartum psychosis.
She wasn't interested, and I didn't blame her. I've seldom seen any criminal suspect so vilified in the St. Louis area press. I wrote at the time how some reporters cringed at the collective excesses. One TV station even had a call-in poll on whether to execute her, as if the audience was rating a contestant on "Dancing With the Stars."
Few reading this will need much reminder about the background of Paula Sims, still a resonant name here.
Living in Brighton, Ill., north of Alton, she called police one night in 1986 to say she had been alone with her 13-day-old only child, Loralei, when an armed intruder took the baby. Investigators never believed the story but lacked evidence to refute it.
By the time Loralei's body was found a week later in underbrush only 150 feet from home, decomposition had taken most clues, including the cause of death. Public interest faded, until 1989.
Then living in Alton, Sims told police she was the only adult home when a nighttime kidnapper appeared again, taking her 6-week-old daughter, Heather. Son Randy, born between the girls, had been left behind.
Four days later, someone found Heather's body in a trash can in West Alton. She had been smothered, and at some point kept frozen.
Although Sims asserted her innocence, holes in her story, and physical evidence, led to a murder conviction. Jurors rejected a death sentence so she got a life term.
Husband Robert Sims, thought by some to have helped ignite his wife's fuse with disdain for little girls, divorced her, raised Randy and remarried. Robert Sims was never charged in the deaths.
Only after Paula Sims' conviction did she shift gears and admit killing both children, blaming hormonal demons that have been linked to twisted thinking by more than a few new mothers. She also alleged that her husband had been controlling and abusive.
Her turnaround from the I-didn't-do-it defense came too late to help her. A judge refused to order a new trial. Her lawyer said he had asked her from the start about postpartum psychosis but she denied it. Her appeals have failed.
The story was written into a couple of books and a TV movie — and ought to be etched on jailhouse walls as a reminder that defendants are almost always stuck forever with the strategy they first take to trial.
Claiming postpartum psychosis after Loralei's death might have spared her a murder charge — and perhaps precluded the second killing. Even after Heather's death, the truth might have helped Sims avoid a life term. That is, if she was telling the truth.
Skeptics will say it's just an excuse. But an excuse for what? Mothers very seldom murder one child, let alone another years later. The typical motives, like greed or revenge or lust, don't seem to apply. As defined by what she did, this woman must have been deeply troubled.
In a rare interview with KSDK (Channel 5) in 2006, Sims said, "I know I'm a good person and I'm being punished for being mentally ill."
She might be right. But several governors have ignored her pleas for clemency. I'm afraid that whatever might commend her for compassion may fail on a politician's balance scale against such memorably awful crimes.
Sims, who will be 59 on Sunday, also said in that interview, "I think about my daughters every day." Accepting that to be true, I believe I know which day of the year would be the hardest.
Be the first to know
Get local news delivered to your inbox!