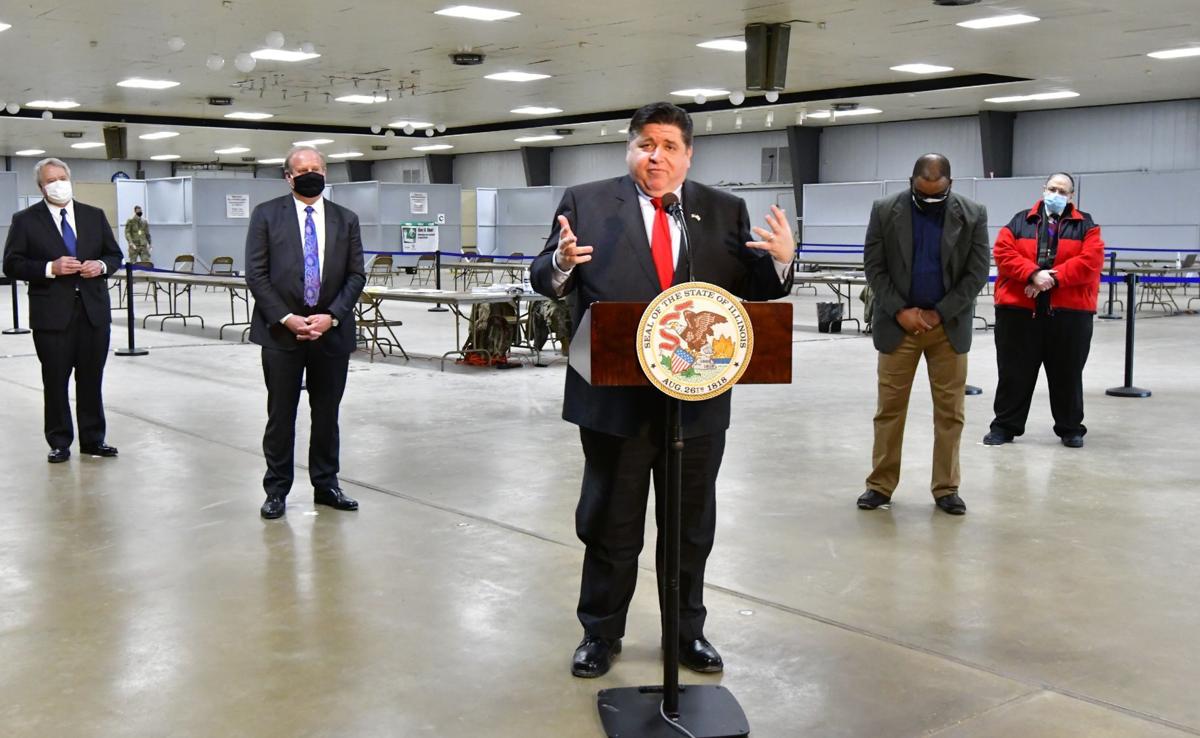 BELLEVILLE — Illinois Gov. J.B. Pritzker and other elected leaders on Thursday lauded progress in the fight against the coronavirus pandemic, following a tour of a Metro East mass vaccination facility at the fairgrounds here.
Local officials said that the 27-acre space is processing an average of about 1,200 to 1,300 vaccination appointments per day, but has room for far more.
"We anticipated 10,000 a day, with the room we have here," said Herb Simmons, director of the St. Clair County Emergency Management Agency. "The caveat is you have to have the vaccine."
During an afternoon visit, Pritzker acknowledged the difficulties of getting vaccines, but said that Illinois has seen improvement in recent weeks, with nearly 30% more doses available since the inauguration of President Joe Biden. Pritzker said Illinois ranked this month among the best per-capita vaccination rates out of the nation's 10 most populous states. Overall, he said the state has processed the fifth-highest volume of vaccinations among all states, with nearly 2 million doses — more than 12% of the state's 12.5 million residents — administered at about 850 sites.
He called the Belleville vaccination site, at the Belle-Clair Fairgrounds and Expo Center, one of the "most vital" in the state.
"That doesn't mean that getting an appointment for a vaccine hasn't been a frustrating experience," Pritzker said. "It doesn't mean that it isn't frustrating for me, as governor, to not have enough supply coming into the state to provide for everyone who wants to be vaccinated. Indeed, with a national shortage of vaccine to begin with, we've all had to be patient to wait our turn.
"Illinois still has a long way to go to get everyone vaccinated," he said.
Boosting access to vaccination remains a top priority, he said, adding that he wages daily fights for vaccine. More mass vaccination sites, like the one in Belleville, are set to begin operation across the state and Southern Illinois region.
Two are scheduled to open in Carbondale on Friday.
Earlier this month, state-imposed public health restrictions were relaxed in the Metro East, as the spread of the virus slowed. Pritzker said the state now has one of the country's lowest transmission rates, but said vaccination rates will be a key determinant of whether regions are able to further loosen guidelines.
Regions are one stage from fully reopening, he said. "What holds us up is getting everybody vaccinated," he said.
"When it's your turn … please get vaccinated," he continued.
Sites like the one in Belleville rely on staffing from the National Guard, and are intended to relieve local health departments from additional strain, Pritzker said. Officials at the site said that, besides proper eligibility and an appointment, proof of Illinois residency is required to get a dose of the vaccine.
The site operates from 8 a.m. to 8 p.m., tends to close for one day each week, and can be reached by public transit.
"It looks like it's moving at a pretty good clip," Pritzker said during the tour, as cars pulled up for drive-thru vaccinations.
St. Clair County officials said they sensed that Illinois was equitably distributing vaccine throughout the state.
"The state is doing its best to get everyone their fair share," said Simmons, the emergency management director, who added that he has lost 12 friends to the virus.
As of Thursday, Missouri reported administering more than 939,000 total doses of the vaccine, and that 10.9% of the state's population had received at least one dose.
Photos: Pharmacies continue COVID-19 vaccine delivery Monday
Residents of Charter Senior Living get their second dose of the Moderna COVID-19 vaccine by Alex Rybolt, a pharmacist with Walgreen's at the assisted living home on Monday, Feb. 15, 2021.
Pharmacies continue COVID-19 vaccine delivery Monday
Pharmacies continue COVID-19 vaccine delivery Monday
Pharmacies continue COVID-19 vaccine delivery Monday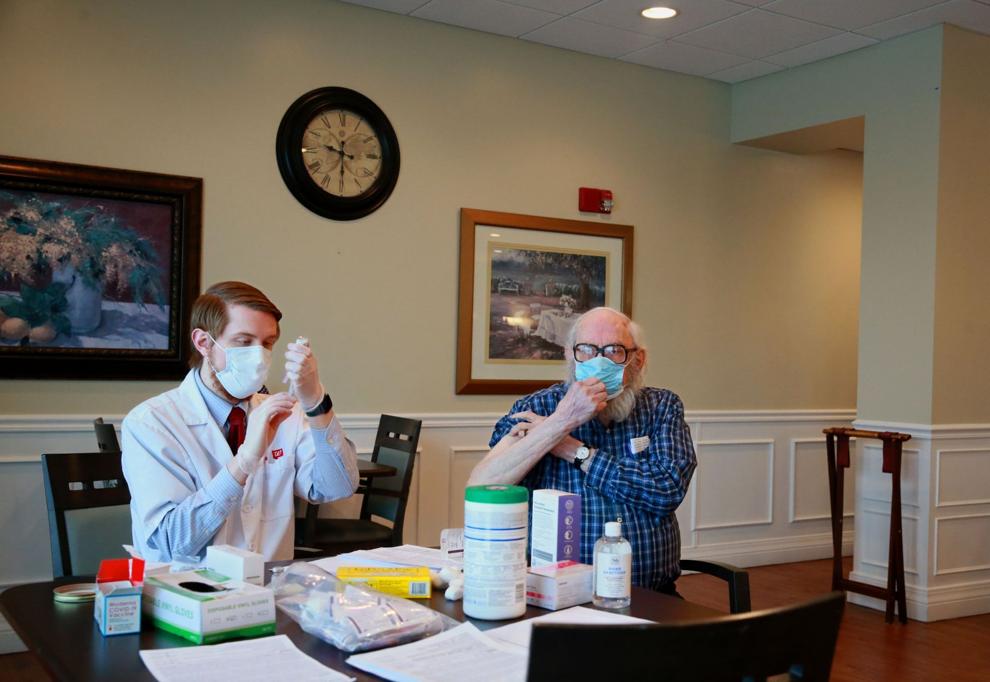 Pharmacies continue COVID-19 vaccine delivery Monday
Pharmacies continue COVID-19 vaccine delivery Monday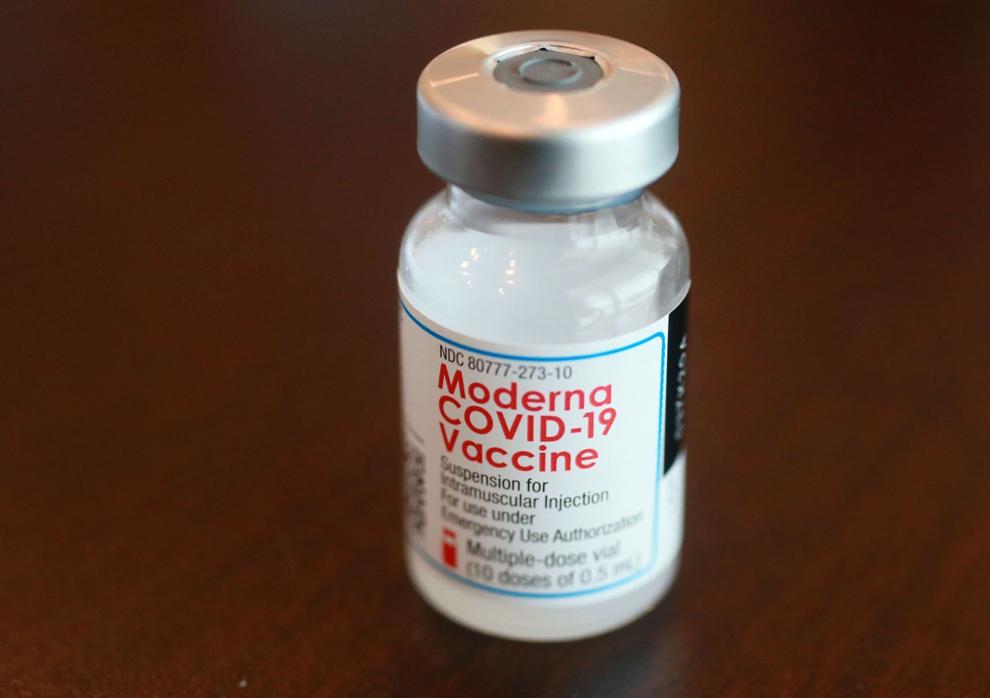 Pharmacies continue COVID-19 vaccine delivery Monday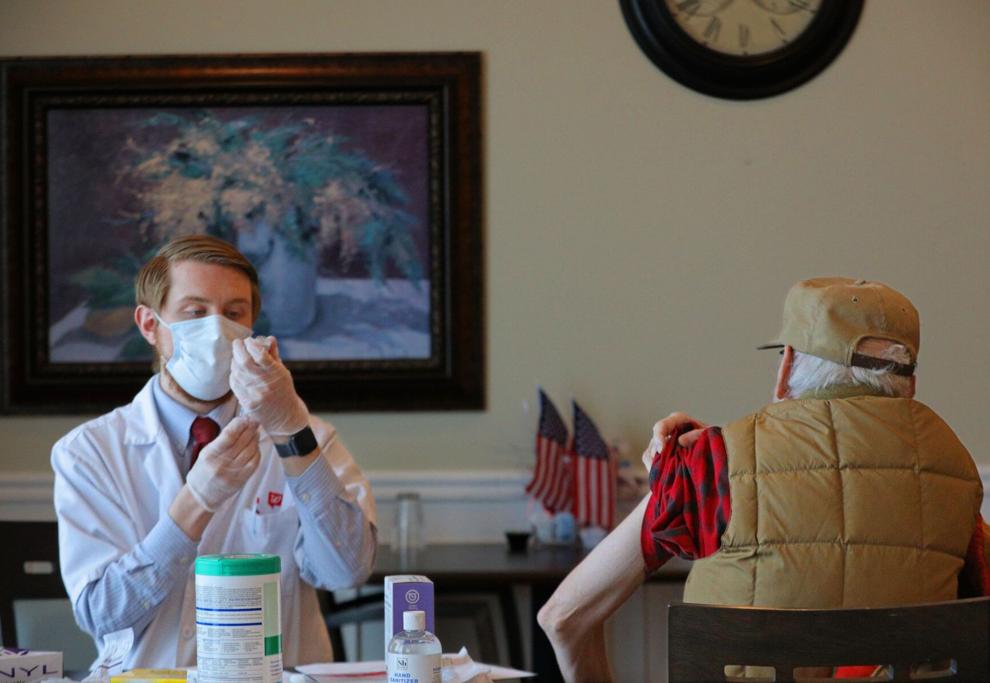 Pharmacies continue COVID-19 vaccine delivery Monday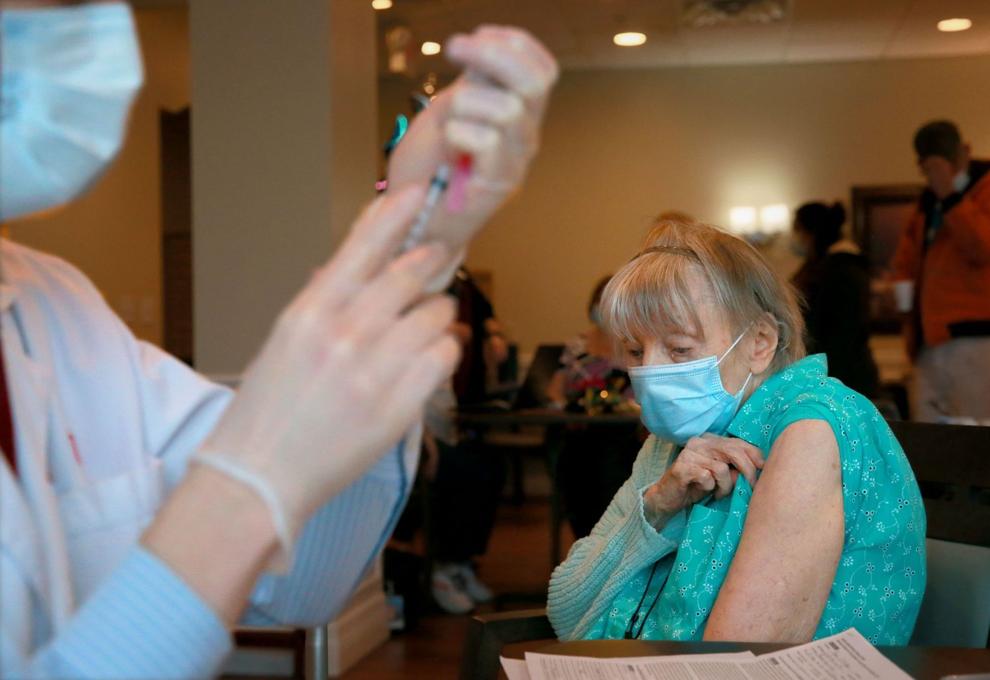 Pharmacies continue COVID-19 vaccine delivery Monday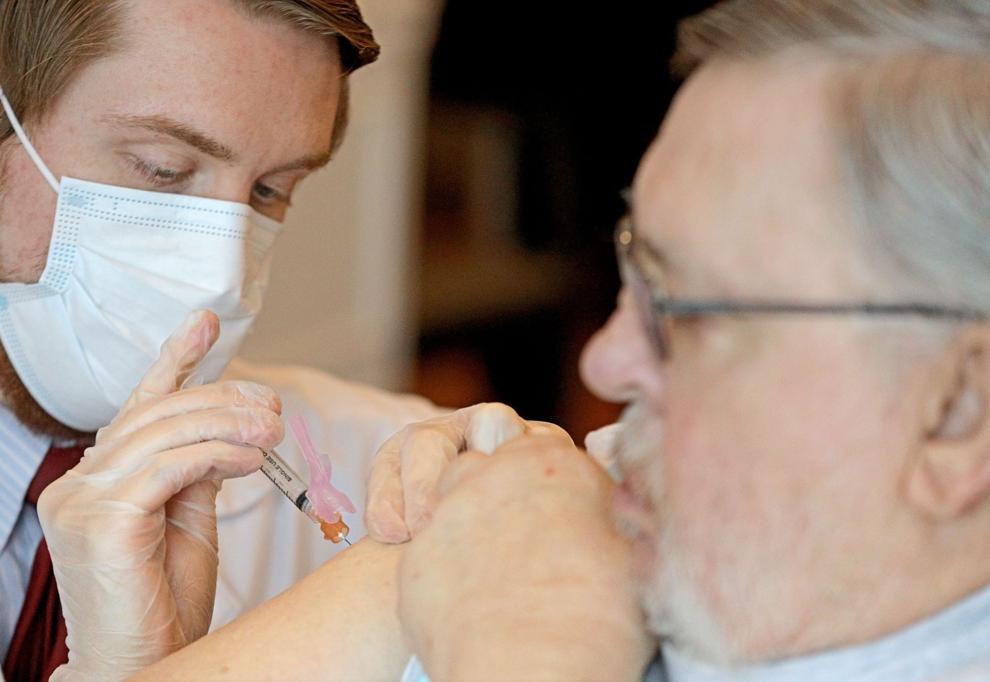 Pharmacies continue COVID-19 vaccine delivery Monday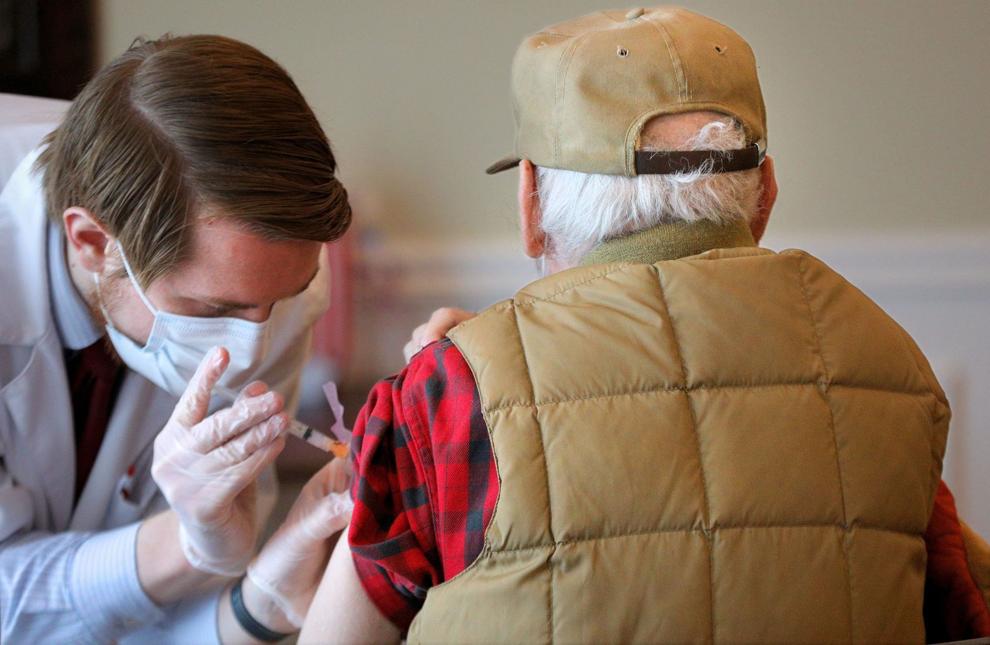 Pharmacies continue COVID-19 vaccine delivery Monday