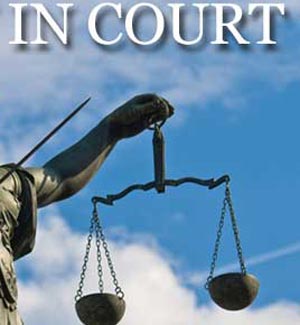 EDWARDSVILLE • Law firms will no longer be allowed to reserve trial dates for asbestos cases that aren't on file, a judge ordered late on Thursday.
Judge Clarence Harrison dealt a swift blow to the Madison County asbestos litigation system by ordering all 2013 asbestos cases to be set on a "case-by-case basis." The order came just three days after Harrison heard arguments for and against a previous judge's order allowing certain law firms to reserve trial dates in 2013, even though many of the cases weren't on file with the court.
"The court finds no continuing need for the pre-assignment of trial settings," Harrison wrote. 
Previously, a court date could be given to someone who hasn't filed suit or hasn't even learned he's sick.
Critics said the reservation system, which had been in place for many years, had helped fuel out-of-state litigation, making Madison County home to one-fourth of all asbestos lawsuits filed in the nation. They said select law firms would often market the trial dates to prospective clients throughout the nation.  The county has its own asbestos division with a judge dedicated to handling those cases. Proponents said it was a way for dying plaintiffs to efficiently try their cases by getting them into court quickly.  
Harrison's order stated that the elderly and dying will receive preference in trial settings when their cases are filed.  
Harrison, who was put in charge of the asbestos docket in December after another judge's fundraising controversy, held a court conference with lawyers on Monday to review the order signed by his predecessor. Circuit Judge Barbara Crowder, who signed the original order last year, was replaced after it was revealed that her campaign fund accepted $30,000 in contributions from plaintiffs' firms just days after she allotted them court slots.  Harrison's order terminated Crowder's action.
Crowder has since been reassigned to handle non asbestos-related cases.  
Last year, 953 asbestos cases were filed, tying the county's record high in 2003. At that time, a Post-Dispatch review found that at least $1 billion in claims were resolved there. Almost all were settled before trial. And almost all involved plaintiffs who were not from Madison County, suing defendants that did some kind of business there.