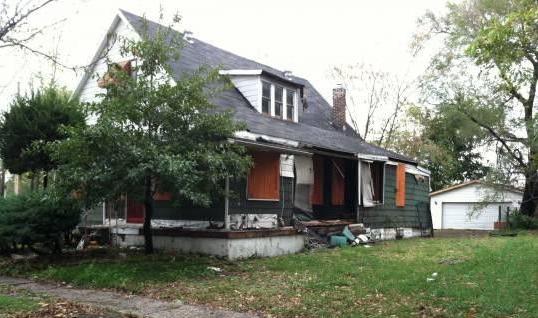 EAST ST. LOUIS • The dilapidated childhood home of Miles Davis is the core of a renovation project that will restore the home to its original vitality and offer education to area children.
Project leaders began the effort to repair the home at 1701 Kansas Avenue in East St. Louis a few years ago. The home is expected to open later this year.
The museum will display memorabilia related to the famous jazz musician and offer history and music classes to children.
"We feel with the renovation of this home, this will be a sanctioned place to socialize, tour and develop artistic/cultural skills, which will be useful throughout many lives," the group writes on the crowdfunding site.
The nonprofit plans to hold an informational session about the renovation project at the Center for Architecture and Design St. Louis, 3307 Washington Boulevard in St. Louis, on Thursday at 5:30 p.m.