MILLSTADT • The relationship between Julie Walsh and her teenage son took a turn for the worse about two months back.
"Where is my dad's Bronco?" Triston said that day in early December as they pulled up to the house and he noticed the 29-year-old SUV gone from the garage.
"Triston, I sold it," Mom told her son, then 15. It needed too much work. Money for Dad's old clunker can be used toward getting another vehicle you can actually drive once you get your license in a few months, she said.
Parents should never lie to their children, but that's what Walsh did that day, knowing there would be hell to pay from a brooding teenager. But if everything went just right, it would all be worth it.
"He gave me a death stare. A tear fell out of his eye. He said 'whatever' and went upstairs," Walsh said. Communication within the house was limited to text messages.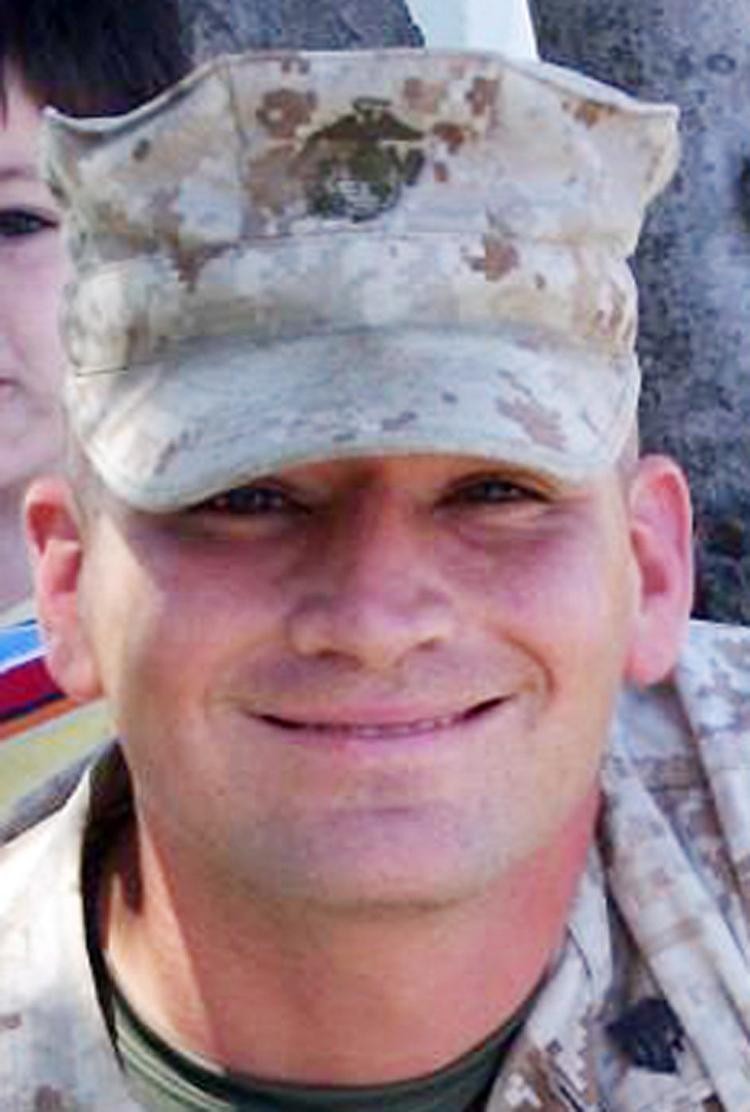 Every time Triston came home, he looked at the Bronco and thought of his dad and what could have been. He would not have father-son driving lessons. But he could someday get behind the wheel of the vehicle his dad cherished and create his own memories. How could his mom do something so cruel?
What Triston did not know and what Walsh successfully kept secret for nearly two months from her teen and his younger brother, Tanner, is that Dad's beloved Bronco had not been sold. It had been towed to a local dealership, where thousands of dollars was poured into renovating the SUV.
On Saturday, Triston walked into the Mertz Ford showroom to a crowd of family and friends, cameras and balloons and a color guard presentation. It was a surprise birthday party.
His mom told him they were stopping in to test drive a car that could replace the Bronco. The Bronco that Triston thought was long gone. Instead, it was tucked out of sight, in an area between the service department and the showroom.
"It just really warms my heart that you can give a little piece of him back," Julie Walsh, 39, said, her voice breaking, her sons still unsure what was going on.
Then there was the roar of an engine, followed by a roar of applause. Tim Jarrett, one of the technicians who had pulled an all-nighter to get the Bronco ready for the big reveal, slowly drove the SUV through a makeshift butcher paper curtain.
Also in the Bronco were three Marines who served with Sgt. Walsh. There was no hesitation to come into town for the party, they said.
"This is an undying brotherhood," said Ben Pollmeier of Ocean City, Md. "We always take care of our own. No matter what."
"Nick would have done the same for all of us," added Terry Wiese of Lincoln, Neb.
Brian Rasmussen of Salt Lake City said the Marines came after Julie Walsh contacted them through Facebook. She wanted input from her husband's friends on what to do about the Bronco. Soon, she was put in touch with the Marine Reconnaissance Foundation, which helps veterans and their families.
"They told me to reach out to a local dealership," Walsh said. Support was immediate, she said.
Don and Debbie Mertz, who own the dealership, said they wanted to help but wanted to make sure the service technicians were willing to take on the Bronco in addition to their other duties.
"I'm so proud of how they stepped up," said Don Mertz.
Service Manager Ricky Boyer had towed the 1990 Bronco to the dealership. The preliminary assessment: A lot of work lies ahead. The guys in the service bays put in more than 20 man-hours. They resealed the intake manifold, overhauled the rear differential and replaced the tires and wheels.
They also had the red and beige paint buffed to a shiny new reflection. The labor and materials, had they not been donated, would have come to between $8,000 and $9,000, Boyer said.
"Basically, we did anything for the safety of a 16-year-old kid to be driving," he said.
Sentimental value
Julie Walsh had returned to her hometown of Millstadt from Southern California, where her husband was stationed at Camp Pendleton. The Marines moved the family's belongings, the Bronco among them.
It had tremendous sentimental value but was in no shape to drive. Julie had suggested to Nick more than once that he get rid of the Bronco. But now it was a reminder of the man she lost.
"If he could see this, he'd be over the moon," Julie Walsh said as Triston showed off the Bronco to his friends.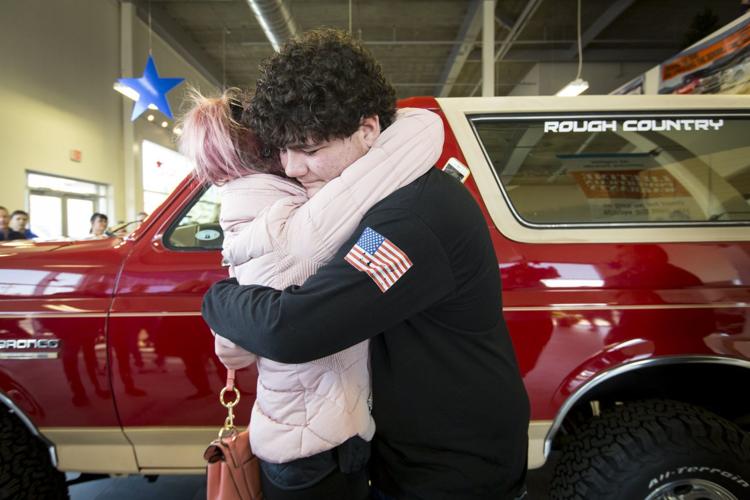 The sophomore at Belleville Township West High School wiped away tears as reality sank in. The Bronco had not been sold. It was now his. And it looked great. He smiled for the cameras and tried to express what it means to try out his learner's permit with Dad's old Bronco.
"I mean, all these emotions," Triston said.
His mom said misleading Triston was a risk. It was hard to keep her plan under wraps, especially when she saw the hurt it initially caused.
But on Saturday, Mom and son were all hugs and kind words. Triston leaned over to his mother and apologized.
"I was so mean to you. I'm so sorry. I'm so sorry."
There is nothing to forgive, his mom said. Seeing her son behind the wheel of the Bronco with a smile on his face brought happy tears to hers.
A boy who was 4 when his father died, now anxious to get onto the open road and tap into the same pleasure the Bronco gave to his dad.
Boy receives father's truck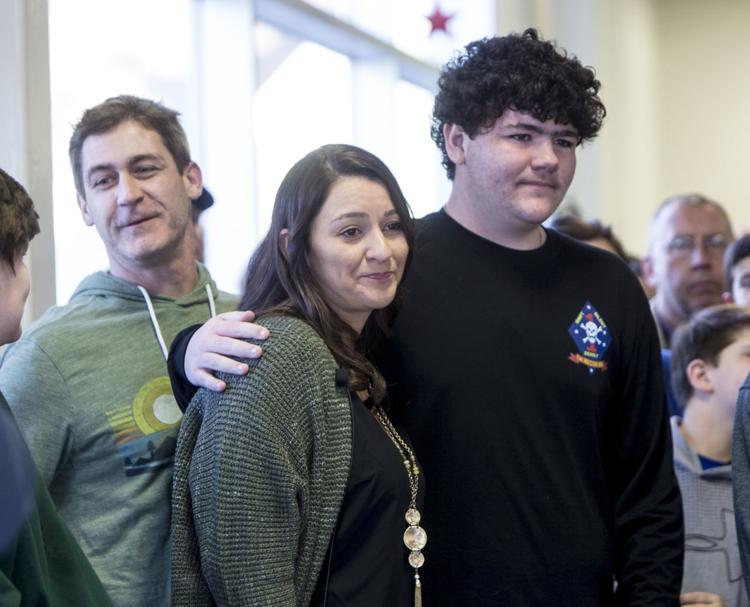 Boy receives father's truck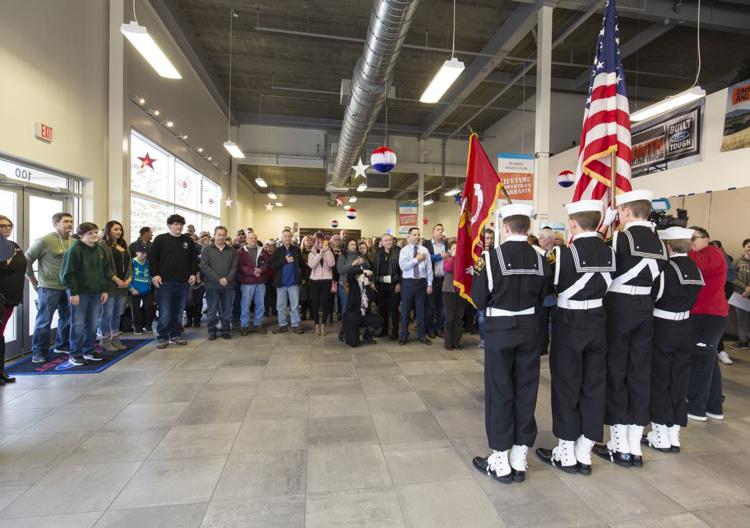 Boy receives father's truck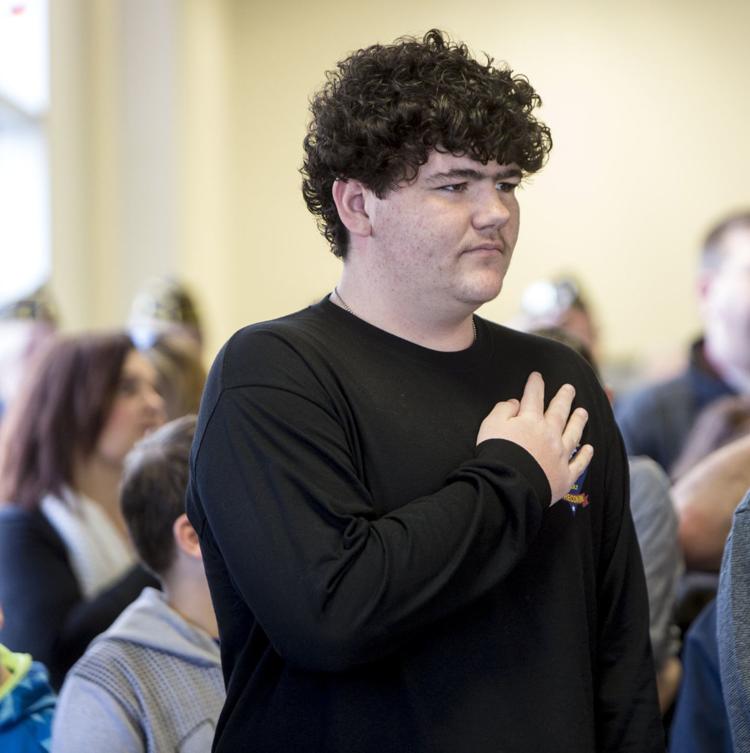 Boy receives father's truck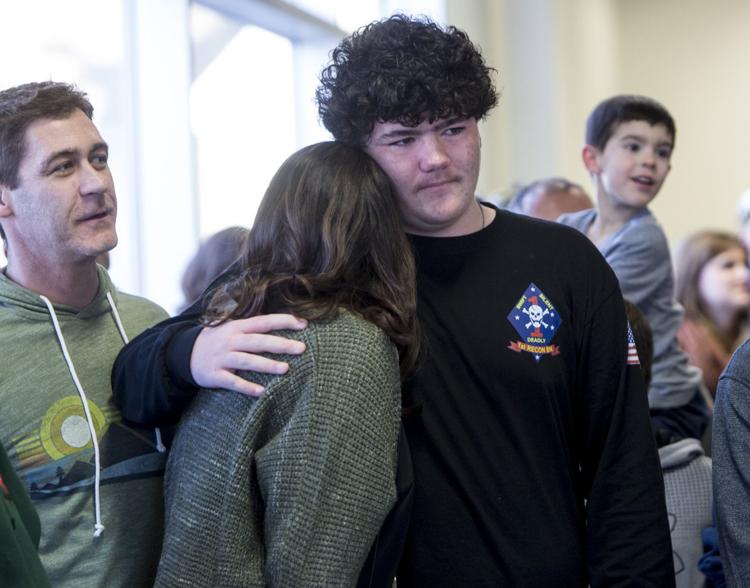 Boy receives father's truck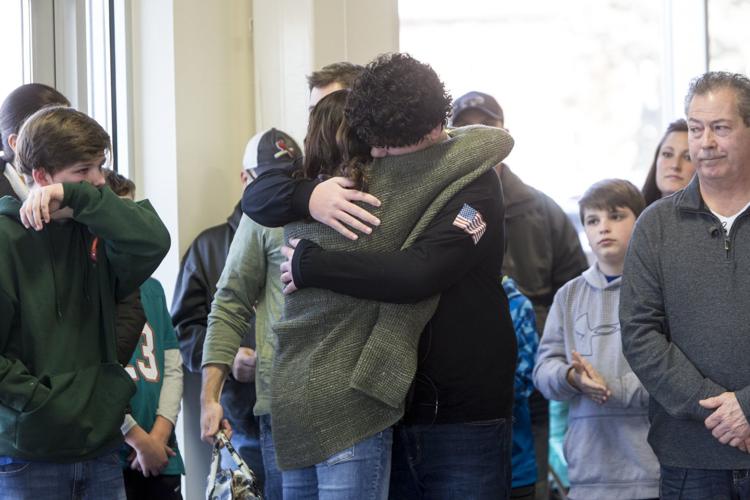 Boy receives father's truck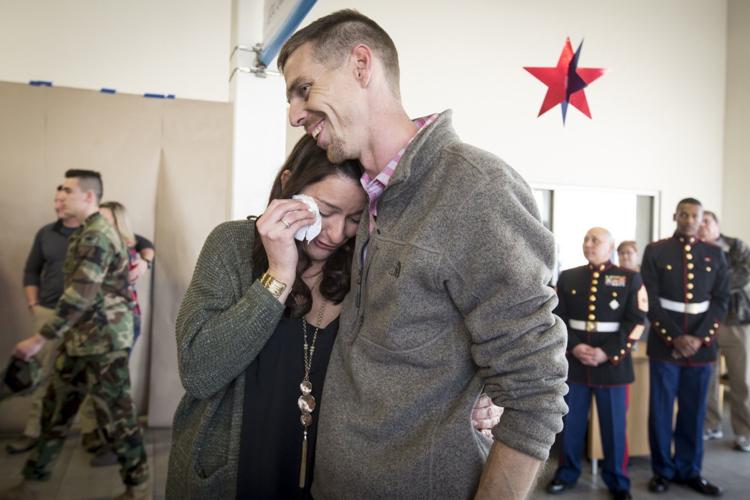 Boy receives father's truck
Boy receives father's truck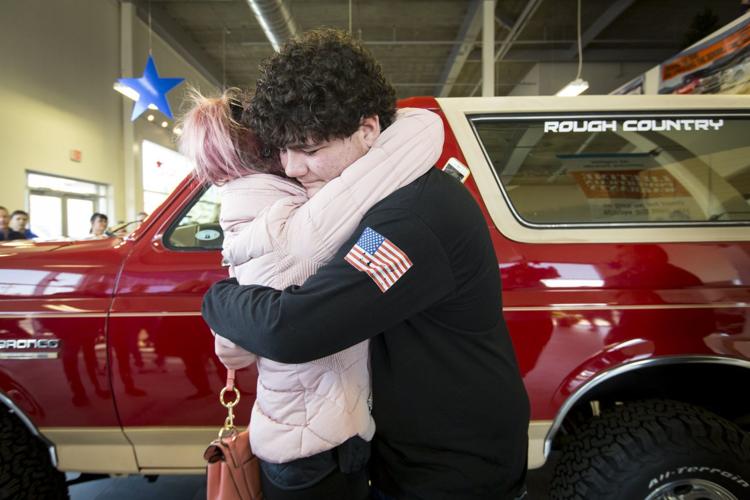 Boy receives father's truck
Boy receives father's truck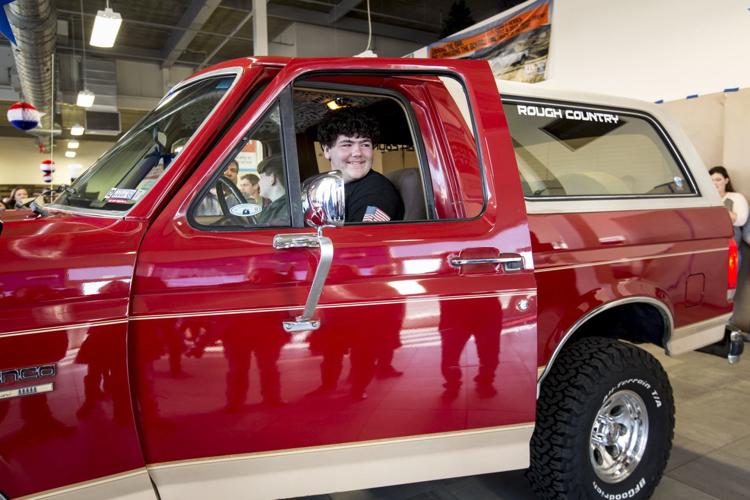 Boy receives father's truck