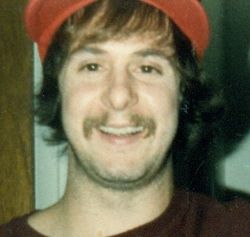 Authorities have a "person of interest" in a hit-and-run crash near Granite City that killed a bicyclist, according to the Illinois State Police.
The bicyclist, Richard Keith Thomas, 54, of Granite City, was struck by a motorist just before 11 p.m. Thursday and died of his injuries on Friday at Barnes Jewish Hospital in St. Louis, authorities said. 
Authorities have identified a person of interest, according to Trooper Calvin Dye Jr., but he declined to comment further on the investigation of the driver.
The driver of a tan 1998 Buick Century Limited and Thomas were both traveling westbound on Chain of Rocks Road about 420 feet east of Warson Lane when the car struck the bicycle, Dye said. Thomas was knocked off the bike and struck the windshield of the car. He landed the middle of the road.
The motorist did not stop, Dye said. Authorities found the bike and the grill of the vehicle. There were no witnesses, police said.
Authorities said Thomas did not have reflectors on his clothes or lights on his bike.
Be the first to know
Get local news delivered to your inbox!