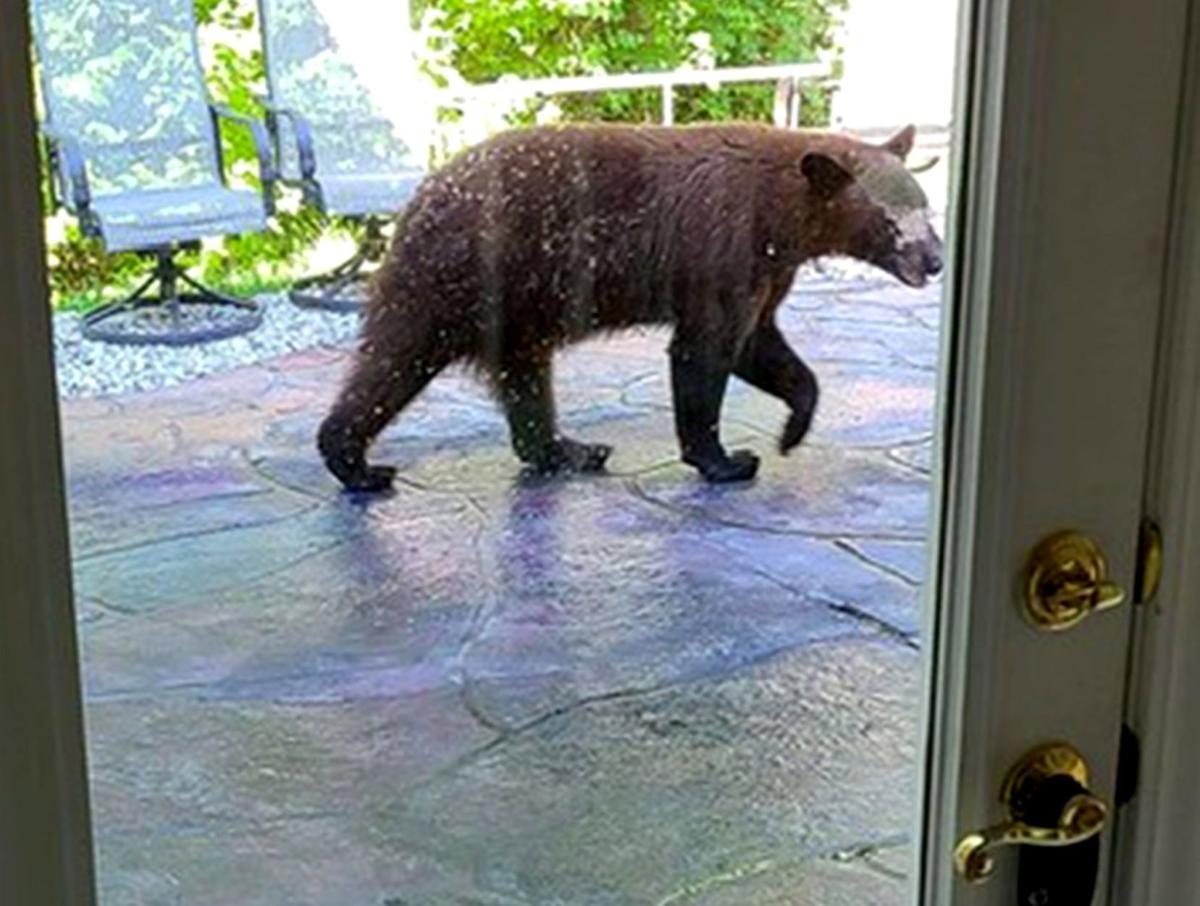 WATERLOO — A wayward traveler sauntered through a Waterloo neighborhood Thursday, lumbering through people's back yards, sniffing around their decks and causing quite a stir with local police.
The rambler doesn't have a name, but he's a sort of celebrity — the first black bear to be seen visiting Monroe County in at least two decades.
Illinois conservation officer Don Schachner said biologists have been telling him for years that black bear populations, once eradicated from Southern Illinois, were growing and moving up from Arkansas and over from Missouri.
But Schachner said he was still skeptical when he got a call about a young, likely male, brown-faced black bear in Waterloo. He has spent a lot of time chasing tips about large carnivorous creatures that never materialized in his 22-year career.
It didn't take long before he knew it was the real thing.
"There's no question," he said. "I've talked to two different homeowners and seen multiple pictures and confirmed it's legitimate."
One of those neighbors was Alan Eggemeyer, who recently moved to the area with his family after retiring from the Navy.
Eggemeyer initially thought the blur he saw from his basement window was his golden retriever, Hazard, running around the back yard. But then he realized it was a hazard of a different type.
"I was surprised, for certain," he said. "I looked twice to make sure I actually saw a bear."
He also called his wife, who had returned from an errand and was standing with the dog and sheriff's deputies in the driveway out front.
"I grabbed my phone, snapped one photo, and then I took the video," Eggemeyer said.
The Monroe County bear is the second such sighting in the St. Louis area recently.
Last year, Bruno, a "very mature" black bear, gained a nickname and a large social media following during his 450-mile ramble from Wisconsin to Missouri. He was tranquilized and relocated after he was caught in Wentzville.
With bear populations growing in Missouri and seeping into Illinois, it's important for people to know what to do if they see the animals, conservation officials say.
"Leave it be, don't feed it, and if you see it, enjoy it from afar," Schachner said.
As long as nobody harasses the bear and he keeps to himself, he'll be able to stay in mostly rural Monroe County until he decides to move on, he said.
"We have a lot of wooded areas, sinkholes, creeks and valleys. It's nice and bushy and green," Schachner said. "So as long as nobody bothers him, he should be fine."