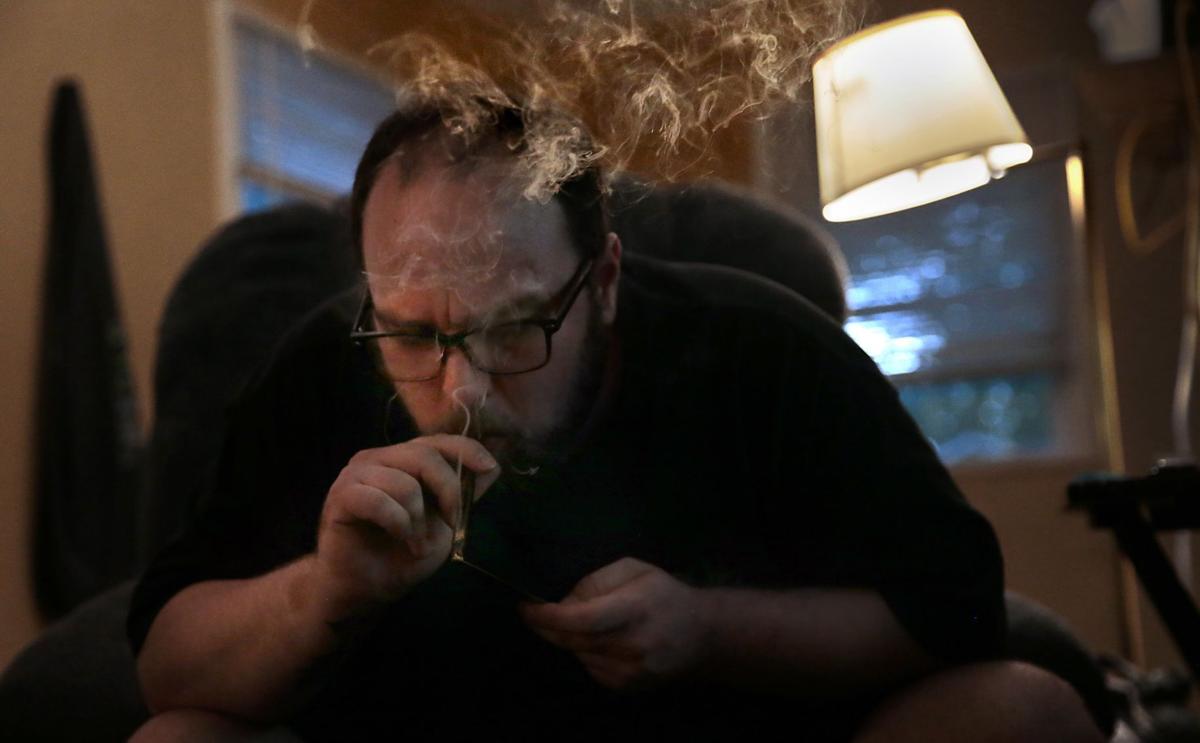 JEFFERSON CITY — Frustrated by Missouri's medical marijuana program, and separated from the campaign behind its passage, a group is moving forward with a ballot initiative to fully legalize cannabis — one that is expected to rival a push to end prohibition led by established industry players and others.
The competing efforts follow the rollout of Missouri's medical marijuana program in 2019 and 2020, made controversial after the state limited licenses and hired a third-party scorer to grade applications. Big chains and board members of a key trade group ended up winning many of the licenses.
The effort expected to rival the industry-led push, backed by the political action committee Fair Access Missouri, represents a repudiation by some activists and entrepreneurs of the campaign apparatus involved in the successful 2018 effort to legalize medical marijuana, known then as New Approach Missouri.
Fair Access filed multiple versions of its ballot question last week with the secretary of state's office. A third group has also filed a petition to legalize marijuana.
If any campaign gathers enough signatures, voters will weigh in on full cannabis legalization in 2022.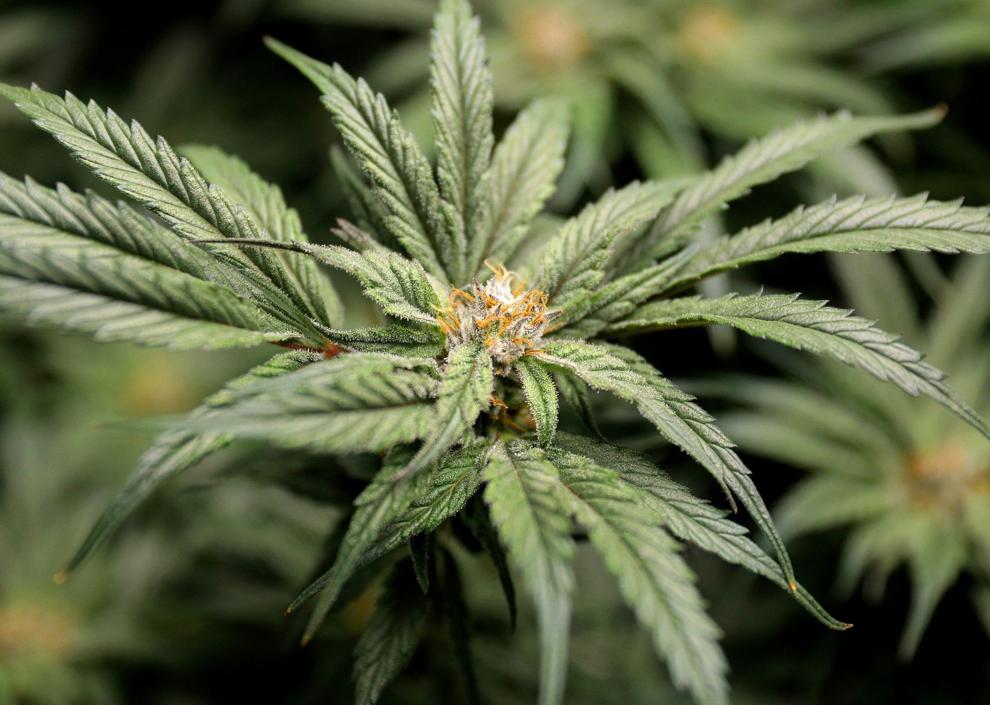 But while Fair Access hopes to generate support from the cannabis community's grassroots — siphoning it from New Approach's 2022 legalization effort in the process — it is an open question as to whether any group without the financial backing of established industry players can make the ballot.
The New Approach campaign apparatus, now called Legal Missouri 2022, plans to file its version in the near future. John Payne, its campaign manager, suggested Legal Missouri would be the campaign that withstands the "arduous" initiative petition process.
"Our coalition of activists, entrepreneurs and criminal justice reform advocates looks forward to placing this important issue before voters in 2022 and winning their support, much like we were able to do in 2018 with medical marijuana," Payne said. "We wish others luck as well."
But others predicted Legal Missouri would have a tougher road, with members of the cannabis community taking into account lessons learned from the state's medical marijuana program.
"They're not going to be able to do this twice," said Clarinda Davis, a Columbia, Missouri, cannabis activist.
"I don't think people will (support them) like they did last time," she said. "I feel like they're going to have a hard time up against this Fair Access Missouri ballot initiative."
The constitutional amendment legalizing medical marijuana said the state was required to issue at least 338 licenses to grow, process or sell marijuana. The state licensed the minimum required after receiving 2,000 applications from 700 groups. Many license winners have still not launched their businesses, according to state figures.
McSwain said under the current system, many patients can't afford medicinal marijuana that can sell for about $400 per ounce at dispensaries, far in excess of black market prices.
"According to all the folks I met, it's neat to go into a dispensary, and a lot of folks really do that as their only outlet, but there's a lot of folks who can't afford to," McSwain said. "If you're on an $800 a month fixed income, and I know a lot of people that are around that range, and you need two ounces of cannabis a month for medical use, that's going to cost you your entire month's earnings."
McSwain said his group is pushing for an "open market" with as few barriers to entry as possible while still being regulated.
"We're not big fans of the limited license scheme that's in place" McSwain said. "I don't think it does justice to all those entrepreneurs in Missouri. I don't think it does justice for all of the individuals who want to be employed in the industry, and I don't think it's fair to patients either, who at this point don't have an adequate supply."
Dan Viets, a Columbia lawyer who is working on the Legal Missouri initiative, said there is robust competition already within Missouri's medical marijuana program.
"It's not as if there's a tight little cabal of people that control the medical marijuana industry in Missouri," said Viets, a longtime advocate for ending marijuana prohibition. "I know there are a lot of disappointed license applicants who are desperate to believe that."
Behind the scenes
Though Jack Cardetti, the spokesman for MoCannTrade, said late last year it was too early to discuss specifics regarding possible ballot initiatives, in reality, cannabis insiders including Cardetti had been plotting an initiative for months, records obtained by the Post-Dispatch show.
Kyle Kisner, a cannabis advocate from Overland, had been involved in discussions between industry and advocates last year, when a working group of advocates and industry representatives were meeting virtually.
He said industry leaders, including Cardetti and Payne, from the start of negotiations dismissed requests to discuss how greater access to licenses would work. (Payne disputed this.)
Marne Madison, former Missouri chapter director for the national Black nonprofit Minorities for Medical Marijuana, said she participated in working group discussions.
Madison, who said she also failed to secure a medical marijuana business license, said she wanted lower fees and to do away with restrictions on the number of licenses.
"I basically kind of backed out of supporting their drafts due to them not wanting to be of more help inside of the minority community," Madison said of Legal Missouri.
Fair Access Missouri's push does not appear to be the result of a breakdown between activists and industry working within the New Approach group.
Still, Kisner and Madison echo many of the themes voiced by Fair Access Missouri.
'Micro-licenses'
One of the hang-ups during negotiations revolved around the concept of micro-licenses, an idea designed to appease those pushing for an open market while still protecting industry from too much competition, Kisner said.
Meeting notes indicate that last fall, the committee moved away from talk of opening up commercial licenses in favor of the micro-license idea. In draft language Kisner provided from Legal Missouri, a "marijuana microbusiness facility" would be limited to 200 flowering plants.
In mid-September, industry and advocate subcommittees voted on whether to restrict micro-licensees from selling to consumers. The groups diverged on the topic, with advocates voting down the restrictions and industry members voting for them.
Kisner said the restriction would have effectively forced those small licensees to sell to already established companies, forcing micro-licensees to accept what commercial buyers were willing to pay. Micro-license bud would then be marketed and priced as "craft cannabis," Kisner said.
"Everyone's calling for more inclusion in the industry," he said. "This is more exclusive."
In exchange for the limit, according to meeting minutes, "the industry representatives put forth the idea that all license holders must contribute to a fund whereupon that money will be used as a loan, or grant, or something of the sort to help micro-license holders establish and grow their businesses."
Kisner said Josh Mitchem, who has worked in the payday loan industry and is owner of Kansas City cannabis company Clovr, proposed a low-interest loan idea.
"Josh put forth the motion to make 25% of the current yearly renewal fees on license holders to put towards low-interest loans. This would put around 1.1 million dollars into low-interest loans for micro-license holders in year one," meeting minutes said.
In an apparent concession to advocates, draft language from Legal Missouri that Kisner provided says a "microbusiness" can package and sell what it cultivates or obtains from another micro-licensee. It says the micro-licensee can't manufacture marijuana-infused products such as gummies or chocolates without a manufacturing license.
The Legal Missouri draft would also create a window for existing medical marijuana license holders to have access to adult-use licenses before other applicants.
"It's to give them an inside track and to allow them to get their foothold and be established and rooted before they have to deal with any competition," Kisner said.
Payne said in response other states had allowed medical marijuana licensees to convert to adult-use licenses, and that Missouri already had issued more licenses "than almost any other medical marijuana state and most adult use states, including Illinois."
"Our drafting process included all of our coalition stakeholders, including representatives from the industry and numerous advocacy organizations," Payne said. "All the policy positions in the initiative are the result of a consensus."
Davis, the Columbia cannabis advocate, said she was among hopefuls who lost out on a medical marijuana business license. She said she liked that Fair Access would place legal marijuana regulation under the Division of Alcohol and Tobacco Control, rather than the Department of Health and Senior Services.
Davis said any successful initiative should do away with burdensome application and licensing fees that have worked to exclude many from the industry.
"It's ridiculous," Davis said. "It kind of made it complicated for a regular person to get involved."