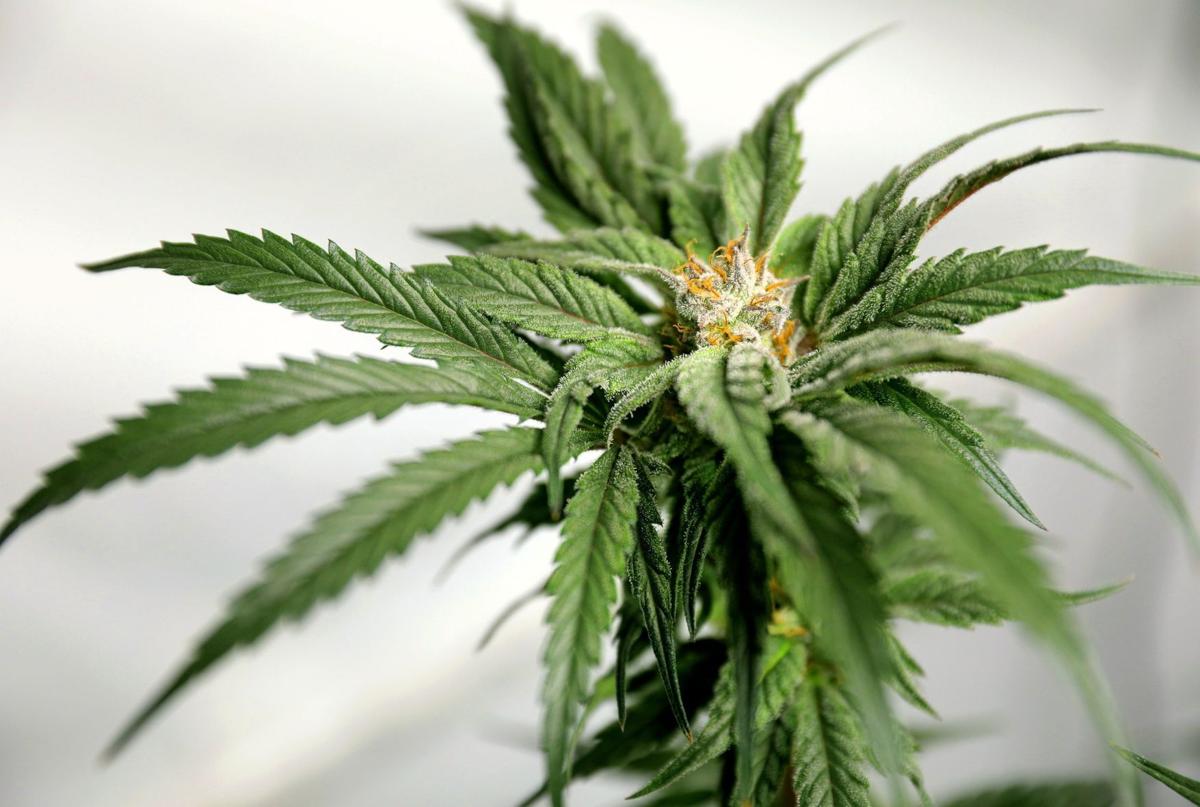 JEFFERSON CITY — Missouri voters would decide in 2022 whether to legalize marijuana for adult use if lawmakers approve a Ballwin Republican's plan.
Rep. Shamed Dogan on Tuesday filed legislation asking voters to amend the state constitution in order to legalize the drug.
Though Dogan, in his proposal, leaves in place a medical marijuana program, he seeks to completely scrap the text of the 2018 constitutional amendment authorizing the program, leaving no mention of the business applicant scoring process and license caps that have generated controversy.
The licensing process drew complaints that the state had unfairly limited competition in the fledgling marijuana marketplace, leading to higher prices, a slower rollout and limited minority participation in the program.
Dogan's plan outlines a licensing process no more stringent than licensing for other businesses.
"No special licensing shall be required beyond that which is applicable for the cultivating, harvesting, processing, manufacturing, packaging, distributing, transferring, displaying, or possession of any nontoxic food or food product," it says.
He said support for marijuana legalization has grown in the GOP-dominated Legislature, with "increasing recognition" that "voters increasingly support ending marijuana prohibition."
Dogan said the Legislature should put its own question on the 2022 ballot, ensuring lawmakers have some say in any eventual program.
He said there's "pretty wide recognition" that an adult-use marijuana question will appear on the ballot no matter what lawmakers do, hinting that the same forces that pushed the 2018 question will back similar language in 2022.
"People might want to take the opportunity to have us take a leading role in this and to craft something that's not going to be burdensome," Dogan said.
He said the current system is "too burdensome and too bureaucratic" and "favors certain people in the market over others who want to get into the market."
"I believe in free markets and I want to regulate marijuana as closely as possible to the regulations we have on alcohol, tobacco and other products," Dogan said.
Backers of the current license caps, which regulators can increase, say Missouri patients have robust access to medical marijuana and that prices will decrease as more dispensaries, cultivators and manufacturers come online.
The constitutional amendment allows the state to limit the program to 192 dispensary licenses, 86 manufacturing licenses and 60 cultivation licenses. Any one business can hold more than one license.
Jack Cardetti, spokesman for the Missouri Medical Cannabis Trade Association, who advocated for caps as spokesman for the 2018 medical marijuana campaign, did not comment on Dogan's legislation.
"We are singularly focused right now on building Missouri's new medical cannabis industry," Cardetti said.
He said this month that it was too early to discuss an adult-use ballot petition for 2022. Advocates this year embarked on an ill-fated signature-gathering campaign to put a question on the 2020 ballot. Missourians for a New Approach's campaign manager vowed to return in 2022 if the 2020 effort fizzled.
As of Dec. 23, only a fraction of the state's licensed marijuana businesses had opened, including only one manufacturer authorized to make and sell marijuana-infused products.
Dogan's plan goes further than just legalizing marijuana for those 21 and older. Among its major provisions:
• The amendment directs the state to immediately release anyone incarcerated for, and to stop monitoring anyone on probation or parole due to "non-violent, marijuana only offenses that are no longer illegal in the state of Missouri."
• Within 60 days of the amendment's passage, Missouri courts would be required to expunge civil and criminal records pertaining to "all non-violent, marijuana-only offenses that are no longer illegal …"
• The measure taxes marijuana for personal use at 12% and medical marijuana at 4%. The money would be deposited into the Smarter and Safer Missouri Fund, which would then flow to the Missouri Veterans Commission, infrastructure projects (including rural broadband expansion), and drug treatment programs.
• It forbids Missouri law enforcement or state funds from assisting in federal marijuana enforcement efforts, and bans civil asset forfeiture for marijuana offenses.