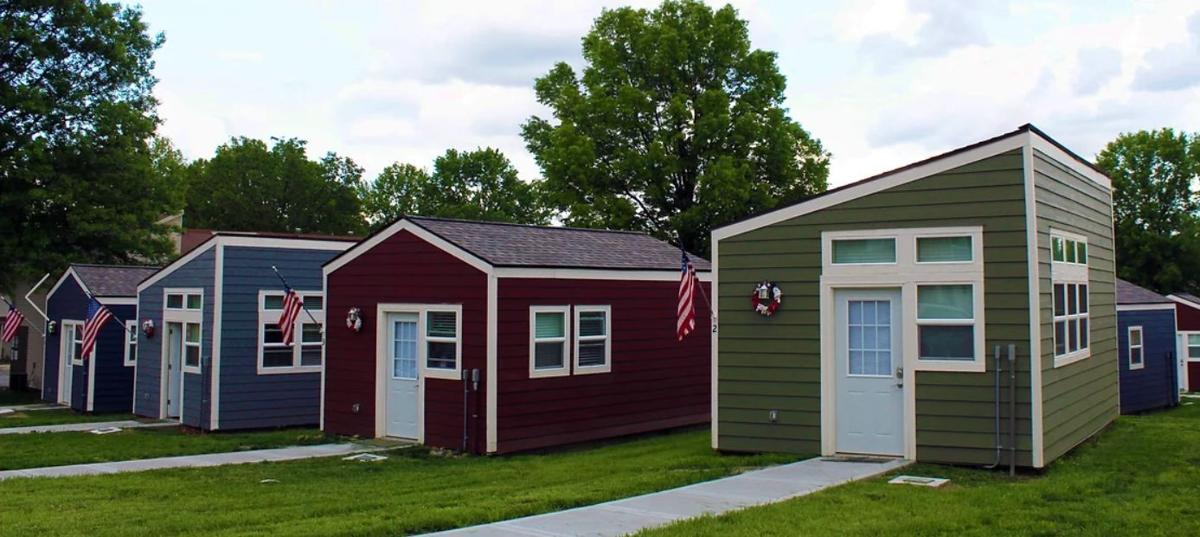 JEFFERSON CITY — Gov. Mike Parson's decision to spend part of the proceeds from Missouri's fledgling medical marijuana program on a tiny home project for veterans may have been influenced by one of the Capitol's most powerful lobbyists.
Among former House Speaker Steve Tilley's lengthy list of lobbying clients is the Kansas City-based Veterans Community Project, a nonprofit that received $2.5 million in the most recent state budget to build 50 homes in north St. Louis to help former military personnel.
The president of national expansion for the Veterans Community Project, former Secretary of State Jason Kander, confirmed that his organization's lobbying firm was present during meetings with Parson when they pitched their desire to use state funding for the St. Louis site.
"We retained them specifically to help with this project," Kander said in a text message to the Post-Dispatch. He said Tilley associate Thomas Robbins was present at an Oct. 22, 2019, meeting at the charity's Kansas City property, while Tilley was present at a Dec. 5, 2019, meeting in the governor's office. Tilley didn't respond to a request for comment.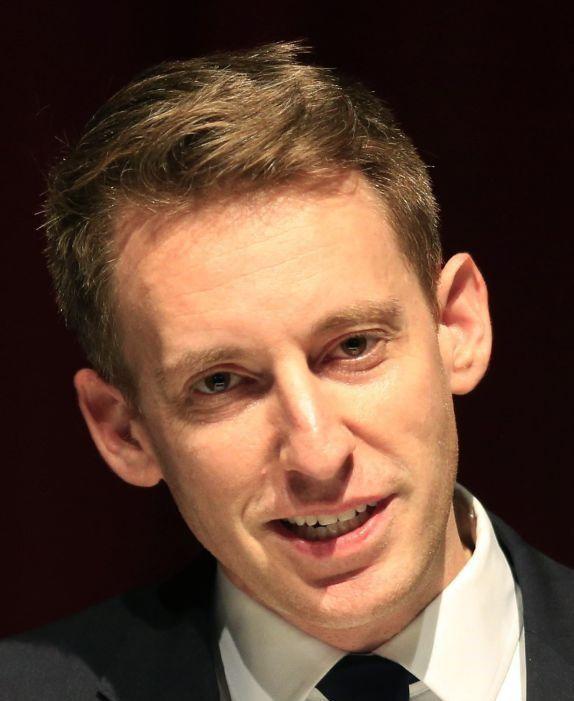 Records show the hiring of Tilley and his lobbying firm by Veterans Community Project came just three days after Parson's Oct. 22 visit to the Kansas City development.
For Tilley, the hiring combined his knowledge of the state's budget process and the new medical marijuana program, which he helped draft as a lobbyist for MoCannTrade, the organization representing cannabis growers and sellers.
But the Veterans Community Project deal has generated conflict as the Missouri Veterans Commission contends with budget shortfalls and works to fend off the spread of COVID-19 within its seven veterans nursing homes.
Though money from the medical marijuana program is supposed to flow to veterans, the chairman of the Missouri Veterans Commission said he wasn't aware of the deal while it was in the works.
"Is the highest and best use of these monies this project?" asked Tim Noonan, chairman of the Missouri Veterans Commission. "Or could it be PPE, or overtime, or allowing other organizations to compete for the money?"
Controversial clients
Tilley has been a lightning rod during Parson's tenure as the state's chief executive.
The two are considered friends and Tilley spent time during the campaign season raising tens of thousands of dollars in campaign funds to help Parson win a full, four-year term.
But, Tilley also has been dogged by reports that the FBI is investigating deals connected to his lobbying clients, including a pair of utility contracts in Independence.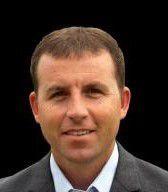 FBI agents also have interviewed numerous state lawmakers, lobbyists and legislative staff in Jefferson City about Tilley's connections to the medical marijuana industry.
Funding for the St. Louis veterans project did not flow through the Missouri Veterans Commission, but was negotiated between Parson and the Legislature this spring.
The 2018 constitutional amendment legalizing medical marijuana says money generated through program fees must be transferred to the commission, which then has the power to spend the money.
Noonan said this month he had "no idea" the deal was afoot.
But he did lay out a process for how the money would be spent — one that didn't include lawmakers or the governor.
Under that process, a group of Veterans Service Organization representatives would help the executive director of the commission "review and prioritize" written proposals for the fund, which the nine-member Veterans Commission would then vote on in public.
After Parson visited the site in Kansas City in October 2019, Kander said he and the governor's office started talking about "how can we get together and work on this?"
"We had a meeting in the governor's office where the governor even recommended where in St. Louis — he got really involved — and he was recommending which part of St. Louis he thought would be best," Kander said. "And that ended up being the neighborhood where we ultimately are going to build."
Kander later confirmed that Veterans Community Project's lobbyists were included in the meetings.
Tilley ally pushed for funding
In January, less than three months after visiting the Kansas City project, Parson recommended the state spend $1 million. The Senate, during negotiations, bumped that figure to $2.5 million. Parson signed the budget in June.
On May 1, while the Senate Appropriations Committee was finalizing its version of the state's spending plan, Democratic state Sen. Jamilah Nasheed, of St. Louis, a close ally of Tilley, moved to bump up the Veterans Community Project's earmark to $3.6 million.
Sen. Denny Hoskins, R-Warrensburg, and Sen. David Sater, R-Cassville, pushed back on Nasheed's request during proceedings.
"Is this Jason Kander's program?" Hoskins asked Nasheed, who responded: "I mean, I don't — I mean, I'm not calling no names out here. I'm just trying to make sure that we push for a good cause. … I think he's a director or something over it."
Hoskins responded, "Most certainly I support veterans. … I just want to make sure that there's enough — you know, if our Missouri Veterans Commission, and veterans homes and cemeteries are counting on that (those) medical marijuana proceeds, in order to fund the veterans homes, that, that they're taken care of first before we dive off into a lot of new projects."
"If we're helping veterans we're helping veterans," Nasheed said, adding it was "appalling" to see people who have served the United States on the street.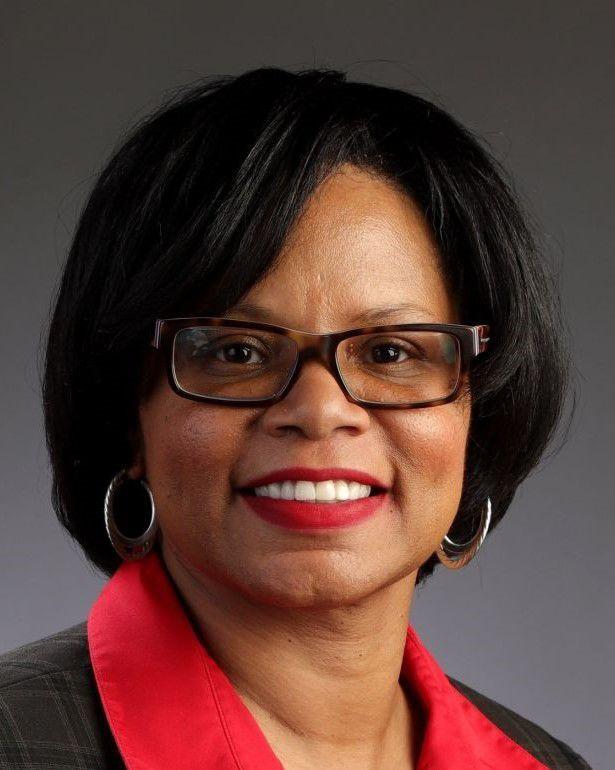 Sen. John Rizzo, D-Independence, backed the new spending. "It is a fantastic organization," he said. "As far as the comments about Jason Kander go, this organization was around long before he joined it.
"This could almost end homelessness among veterans," Rizzo said, adding revenue generated from the marijuana program, especially with sales then yet to start, would far exceed the $3.6 million Nasheed was requesting.
"This by no means sucks up all of the money for the veterans," Rizzo said.
"Let's make it $2.5 million," said Senate Budget Chairman Dan Hegeman, R-Cosby.
A 'tighter' process needed
The Veterans Health and Care Fund, the medical marijuana fund where the $2.5 million came from, had generated $28.6 million as of November. Factoring in expenses, the fund had $13.9 million on hand last month, according to the Department of Health and Senior Services.
The state has spent $2.6 million from the fund on legal expenses to defend itself against hundreds of lawsuits by losing marijuana business applicants.
Noonan said there needs to be a "tighter" process in the future for spending the medical marijuana money, especially with other sources of revenue — including payments from veteran residents of nursing homes and gaming revenues — declining substantially during the COVID-19 pandemic.
The Veterans Community Project expects to break ground on a four-acre site on Aldine Avenue as early as this summer.
The governor's office did not respond to a request for details on Tilley's role in getting the funding.