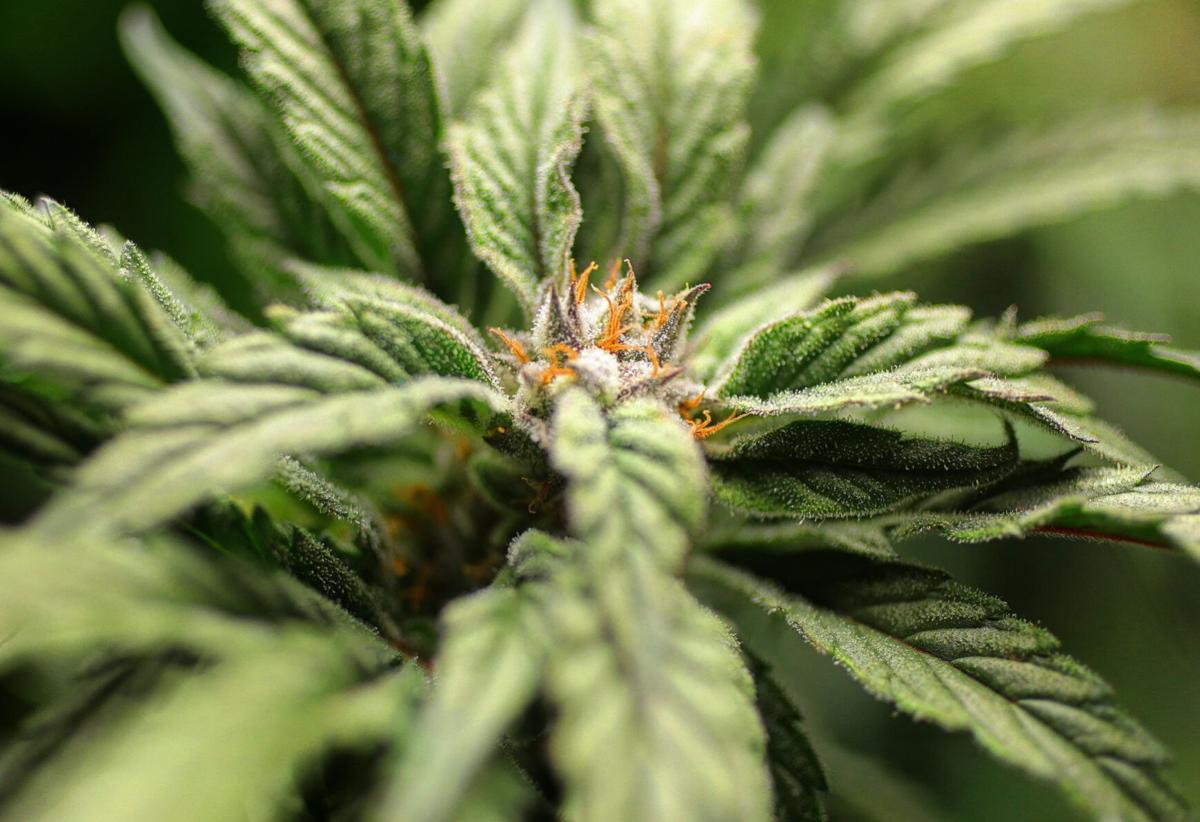 COLUMBIA, Mo. — Gov. Mike Parson defended his administration's handling of Missouri's medical marijuana program on Tuesday, saying it was the state's duty to fight a flood of lawsuits by jilted marijuana business applicants.
"I don't have any control over who sues," he told reporters during a campaign stop in Columbia. "We've got to defend the state and we're going to defend the state's position. We're going to fight against people who sue this state. We've got people who are suing this state all the time. Those are things we've got to deal with."
His Democratic opponent in the race for governor, State Auditor Nicole Galloway, on Saturday called for a "top-down" review of the medical marijuana program and said she would remove Lyndall Fraker, the program's director, and Dr. Randall Williams, the head of the Department of Health and Senior Services, if elected.
Business owners whose applications to open medical marijuana shops were denied by the state filed 853 appeals with the Administrative Hearing Commission this spring, with many citing a flawed scoring process and perceived conflicts of interest that upended faith in the state's regulatory regime.
In court filings Friday, the company's lawyers said the Missouri attorney general's office had illegally withheld documents from the company, and that in a deposition, Williams, the DHSS director, admitted to talking about the medical marijuana program on his personal cellphone without retaining the messages, which would be a violation of open-records laws.
Attorney General Eric Schmitt, a Republican, dismissed the allegations that he withheld information in the case.
"That motion is baseless; it's frivolous," he said.
The chairman of the investigative committee, state Rep. Robert Ross, R-Yukon, has not responded to multiple phone messages. Fraker, the state's marijuana czar, made a $288 in-kind contribution to Ross' opponent over the summer in a state Senate primary.
Galloway, during an interview Saturday, repeated calls for the investigation to continue and said "there just needs to be a top-down review" of the medical marijuana program.
After covering the cost of running the program, money generated through medical marijuana fees and taxes goes to the Missouri Veterans Commission.
"Millions of dollars are being diverted to pay for lawsuits instead of going to take care of veterans," Galloway said.
She didn't say how she would handle the hundreds of appeals before the Administrative Hearing Commission. The commission, which handles bureaucratic disputes, has asked for $200,000 from the veterans fund in order to pay staff to deal with the deluge of lawsuits.