ST. LOUIS COUNTY — In a nondescript strip mall on Manchester Road, across from a Starbucks, a new medical marijuana dispensary in the region prepared on Tuesday to make one of the first medical marijuana sales in the state.
Staff stood ready. Signs advertised gummies and oils and concentrates and beverages. Glass jars, capped with a magnifying lid — for close observation of marijuana bud textures and colors — waited, empty. All the store needed was product.
"We want to give back to communities," said Bradford Goette, 53, a co-owner of N'Bliss Cannabis, just east of Highway 141. "Maybe the city's for some people, but we've got plenty of people out here, and everybody deserves access."
The state of Missouri approved medical marijuana users, growers, laboratories and dispensaries earlier this year. A backlog has kept product from arriving, yet, at stores. But owners like Goette expect product any day now. State-licensed labs began testing Missouri-grown marijuana last month. 
Voters approved medical marijuana almost two years ago, making Missouri the 33rd state to legalize cannabis as medicine. Hundreds applied to be growers and sellers last year. The state wrote rules, accepted applications and collected fees. Licenses were in applicants' hands by the end of February. More than 800 unsuccessful applicants appealed since then.
Missouri issued 60 licenses to grow pot, 86 to make marijuana-infused products and 192 to open dispensaries; the vast majority of operators are still setting up and working through state regulations. The state expects two dozen dispensaries in the St. Louis area.
But, as in Illinois, which legalized recreational marijuana at the beginning of this year, growing schedules and supply must catch up with demand.
N'Bliss expects to only have marijuana flowers in stock, at first. Cannabis takes 90 days at minimum to grow healthy buds, Goette said. Products requiring extraction from fresh flower will take a bit longer to come onto shelves.
The shop currently sells CBD products in the front section of its store, which is open to the public.
On Tuesday, dispensary management opened the back portion for a media tour; once marijuana arrives, only medical card holders can access the sales floor.
The front half feels like a mix between an herbal tea shop and a college headshop, the back like a doctor's office and a brand-new Apple store. Patients with medical cards sign in at the front desk, verify their medical cards and proceed to the sales floor.
Here, patients meet with wellness specialists to hash out their needs. Nirvana Investments, the parent company of N'Bliss, uses a platform called Seed, which guides patients through a series of questions on a tablet to help them choose.
Chad Huelsman, 48, assistant manager at N'Bliss, lost both parents and his older brother to cancer. Huelsman researched medical cannabis to help his brother transition from using too many prescription pills with bad side effects.
"We found that cannabis helped with a lot of those ailments," Huelsman said. "It was a much better solution."
N'Bliss has a shop in Ellisville, and plans to open in Festus and House Springs next.
Editor's note: This story has been updated to correct the location of the store, at 1266 Old Orchard Center, in unincorporated St. Louis County near the city of Manchester.
Photos: N'Bliss prepares to serve up medical marijuana
N'Bliss preparing to open first dispensary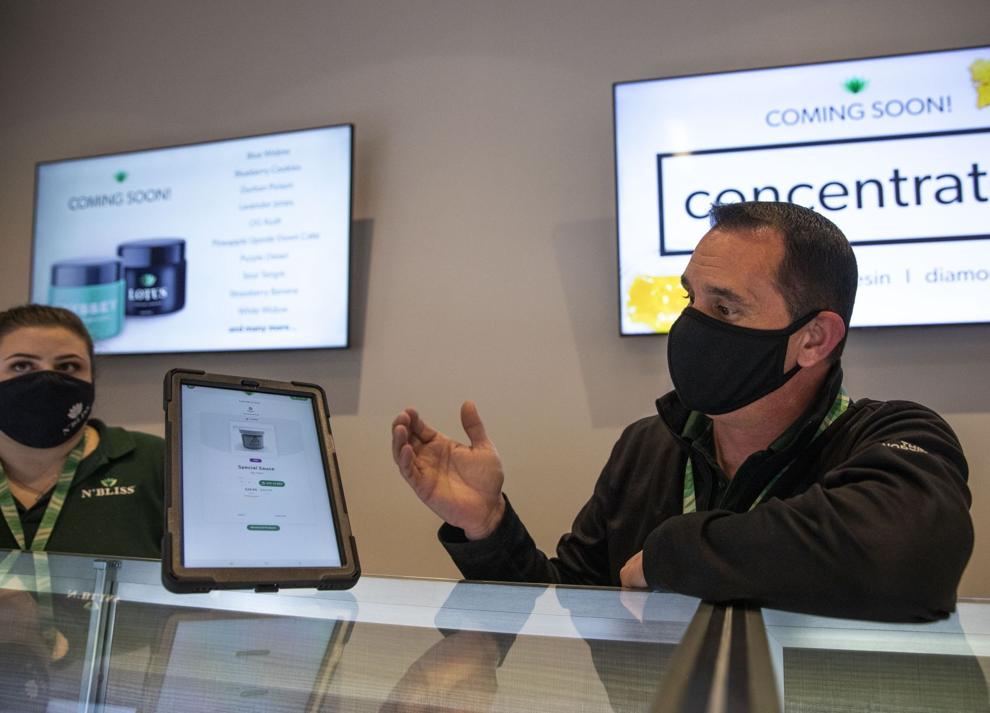 N'Bliss preparing to open first dispensary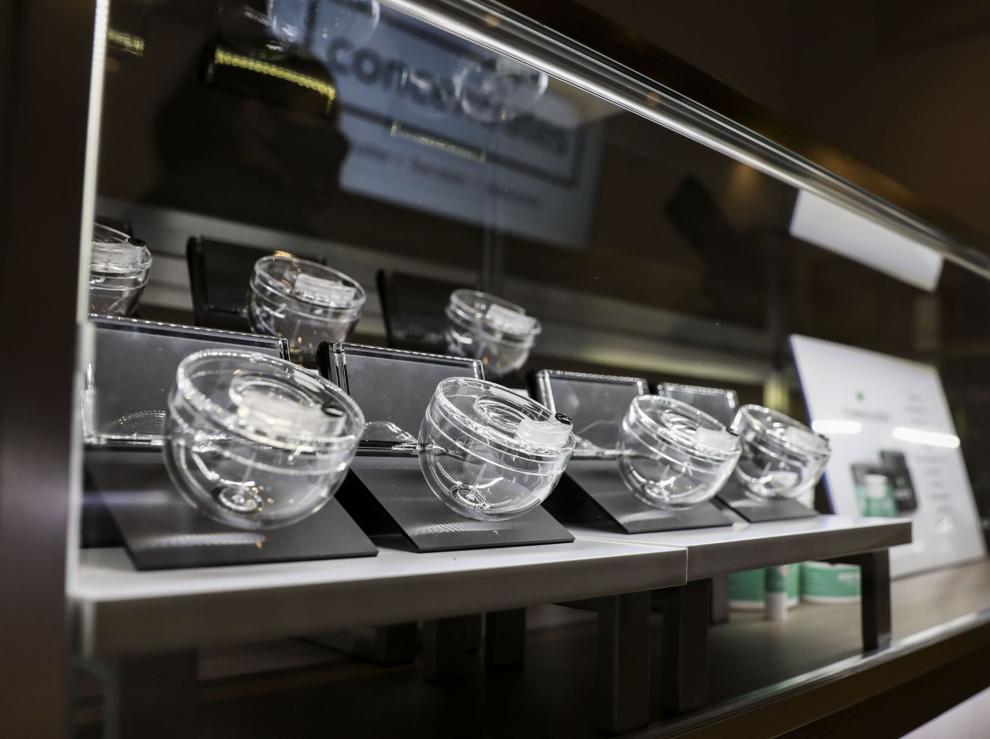 N'Bliss preparing to open first dispensary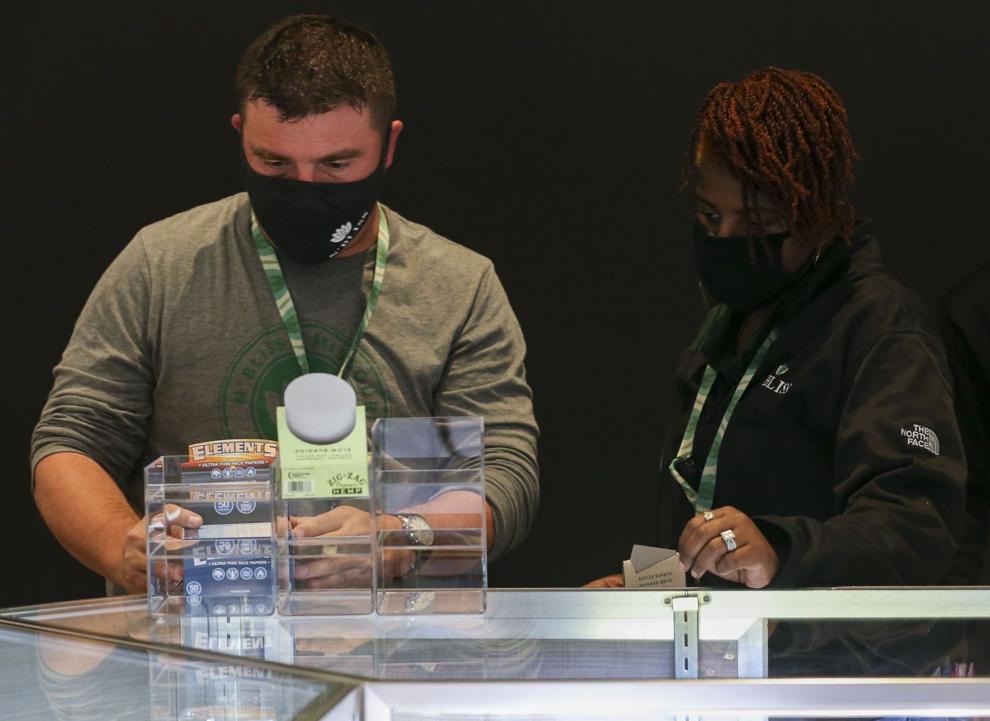 N'Bliss preparing to open first dispensary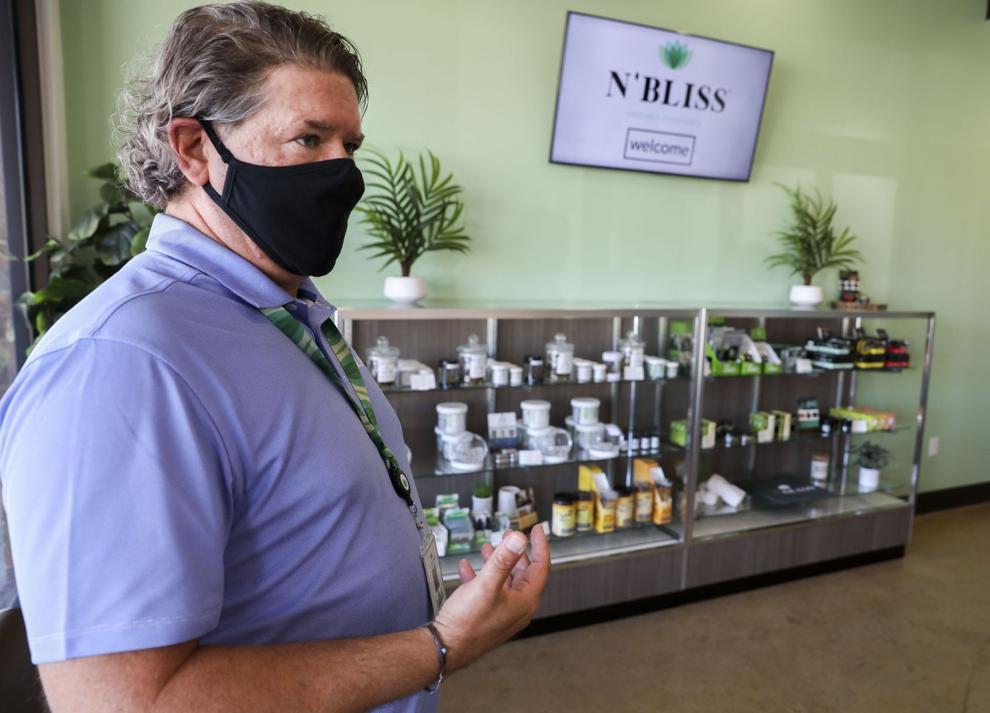 N'Bliss preparing to open first dispensary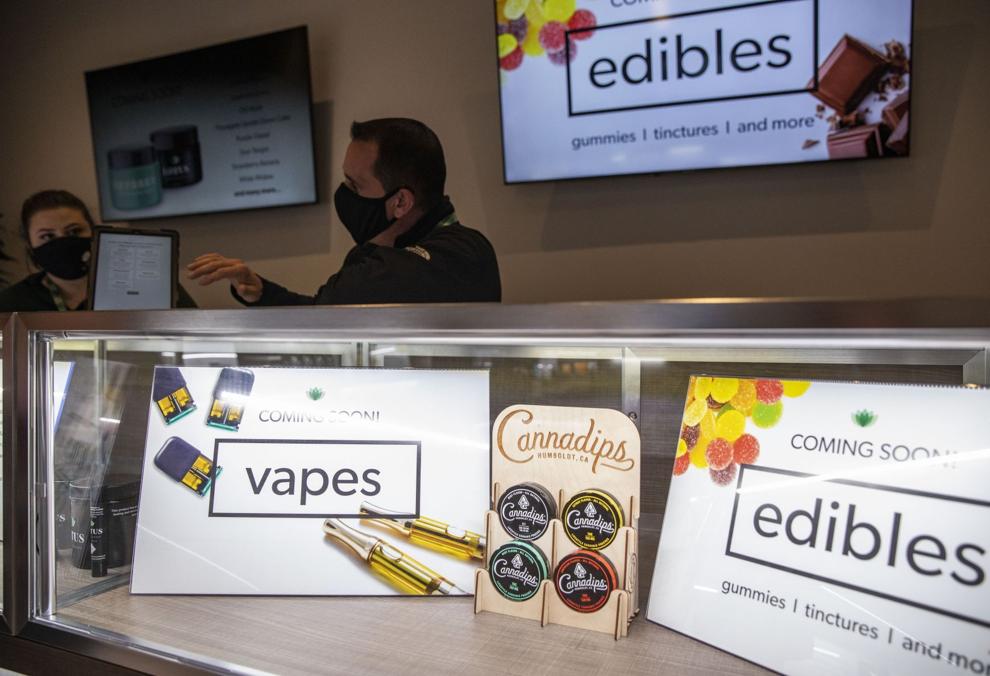 N'Bliss preparing to open first dispensary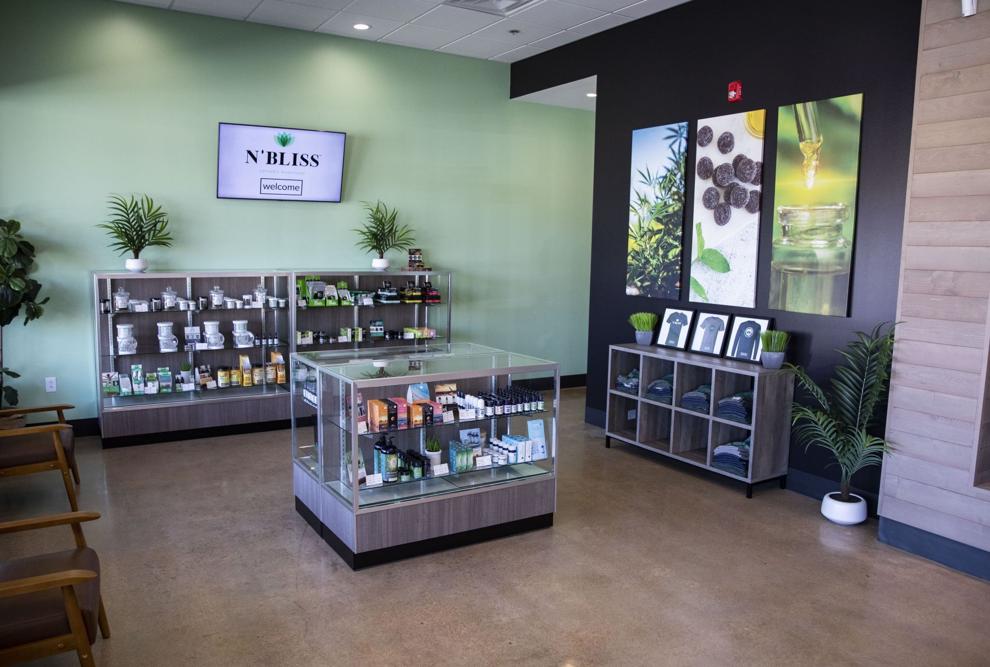 N'Bliss preparing to open first dispensary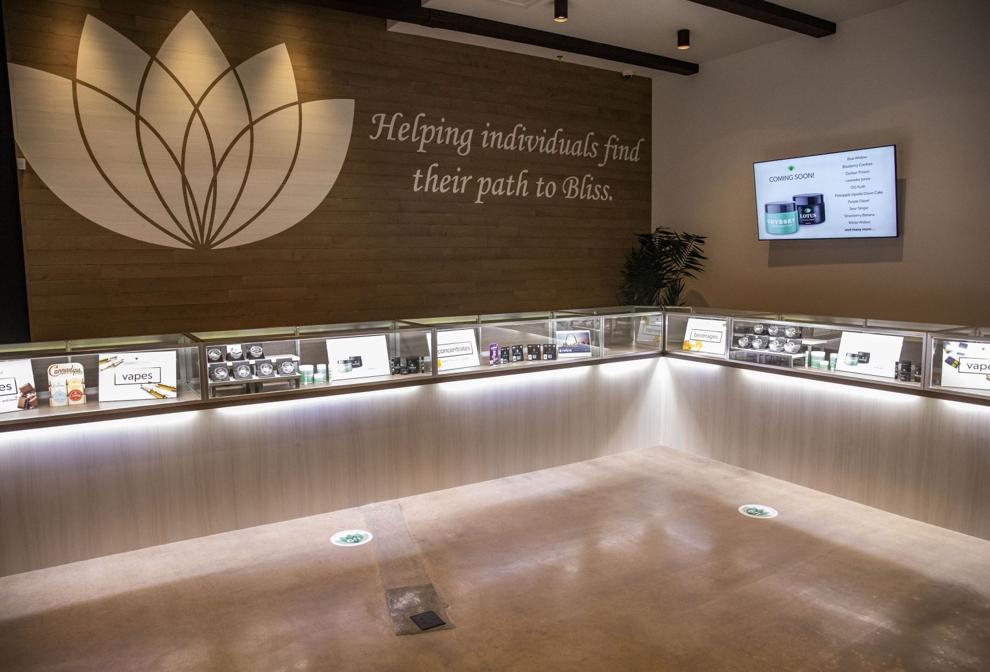 N'Bliss preparing to open first dispensary