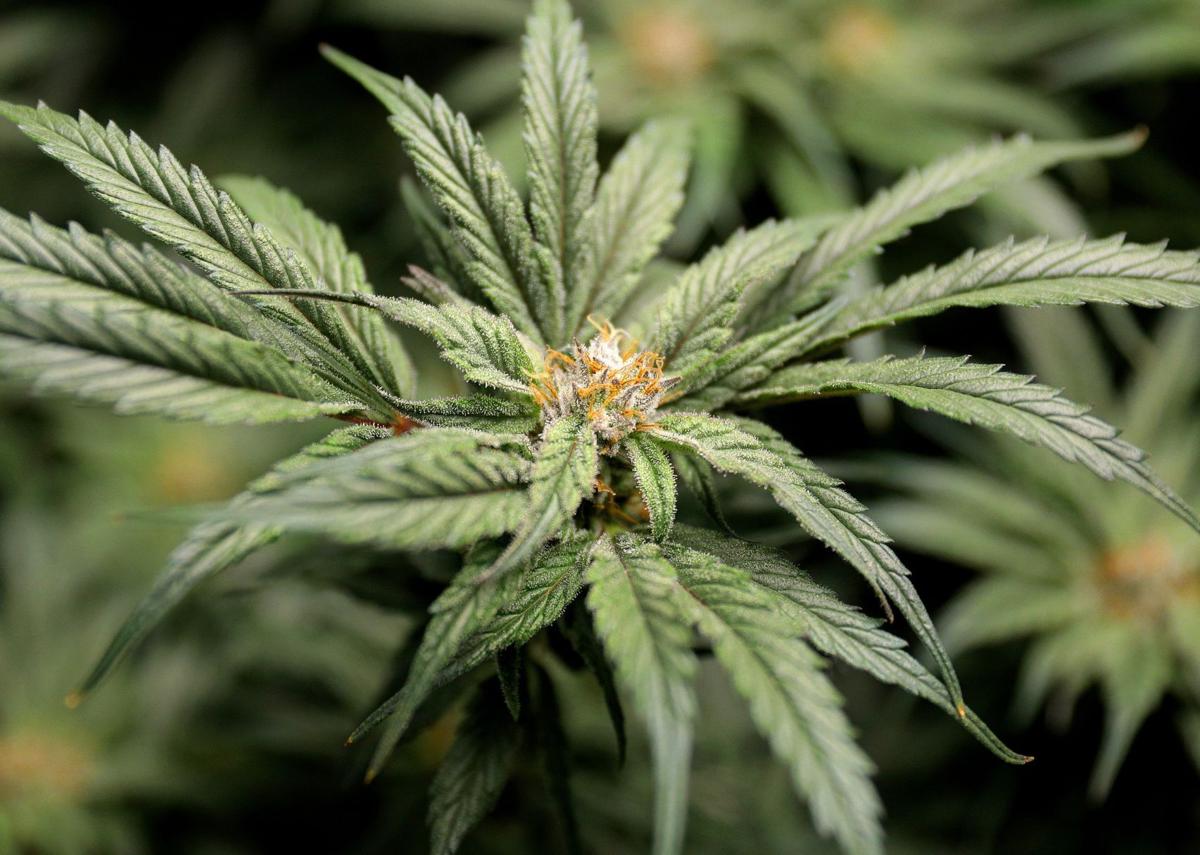 JEFFERSON CITY — Whether longtime Columbia, Missouri, attorney Dan Viets continues to represent medical marijuana industry clients largely depends on guidance he receives from the state Supreme Court Advisory Committee.
Viets said he recently asked the committee whether representing medical marijuana industry clients would expose him to discipline after a new directive the state Supreme Court issued in June.
The directive says attorneys cannot participate in, or advise clients on how to participate in, acts that are illegal under federal law but legal under state statute and the state constitution. Medical marijuana remains illegal under federal law.
Viets said attorneys drafting the 2018 constitutional amendment legalizing medical marijuana — including himself — anticipated conflict between state and federal laws, and included protections within the amendment's text for attorneys working in the legal weed industry.
But the new guidance from the state Supreme Court has inserted confusion into the new state-sanctioned medical marijuana industry, and may even threaten cannabis practices at well-known St. Louis law firms such as Thompson Coburn and Armstrong Teasdale.
Viets said he is representing clients appealing their license denials.
"I was very concerned," Viets said, adding the directive "appears to contradict the Missouri Constitution. ... I just don't understand how the court can do that.
"Attorneys are going to withdraw from advising or representing ... people in the medical marijuana industry and individual patients," he said.
Beth Riggert, spokeswoman for the Missouri Supreme Court, said the court would not comment on the order, issued in late June and in effect since July 1.
"Should the issue be raised in any case, it could come to the Court to decide, and it is inappropriate for the Court to comment on any pending or impending issues," she said.
Court rules already state that lawyers may not advise a client to engage in, or assist a client in, conduct the lawyer knows is unlawful.
The recent directive builds on that, saying: "The lawyer ... cannot (1) undertake conduct that would violate federal law or (2) counsel or assist the client as to how to perform an act that would violate federal law even if that conduct would be lawful under state statutory or constitutional law."
But the comment is at odds with the 2018 medical marijuana amendment, which says, in part: "An attorney shall not be subject to disciplinary action by the state bar association or other professional licensing body for owning, operating, investing in, being employed by, contracting with, or providing legal assistance to prospective or licensed" medical cannabis businesses.
Mike Wolff, former chief justice of the Missouri Supreme Court, said the new directive "is really a way of saying 'watch it, watch it boys and girls, this doesn't necessarily get you off the hook.'
"The comment means what it says because even though the assistance a lawyer renders somebody under Missouri law, and under the constitutional provision, can't be the subject of discipline — that doesn't necessarily mean that it's not a violation of federal law," Wolff said.
"I'm not sure that they're going to take the position that the Missouri Constitution can diminish the authority of the court to discipline attorneys," he said. "It's a fascinating question because there are major law firms in this city and around the state ... who have developed cannabis practices and are advertising themselves as being specialists."
At Thompson Coburn, for example, the firm says its "cannabis practice is committed to advancing the interests of the industry. We provide creative, precise and cost-effective legal counsel to cannabis businesses.
"The firm not only represents marijuana producers, sellers and investors on their formation and operation, but also can provide cannabis law guidance to property owners, equipment providers, insurers, software companies and consulting firms," the website says.
Armstrong Teasdale's Marijuana and Hemp Law practice similarly touts its industry expertise. The firm "has significant experience advising and assisting companies in securing and keeping licenses to cultivate marijuana, manufacture marijuana-infused products, and dispense flower and infused products."
Attorneys listed as contacts for respective cannabis practices did not respond to requests for comment.
Wolff wondered if the Supreme Court's Office of Chief Disciplinary Counsel, which investigates allegations of misconduct, was going to "go after" such firms.
Viets said the U.S. Congress, ultimately, needed to resolve the conflict.
"Congress needs to repeal federal prohibition," he said. "In the meantime, lawyers in Missouri face, I think, a very explicit threat of discipline."