HILLSBORO — Amid dueling protests outside its building Tuesday, the Jefferson County Health Department board declined to vote on a county mask requirement after more than four hours of citizen comment and discussion. 
Instead, the board discussed working on improving its public information campaign to emphasize the importance of masks to businesses and community members. 
Before the meeting, police stood between two shouting groups in the Hillsboro parking health department parking lot as protesters gathered.
On one side, almost 40 people stood without wearing masks, many holding signs that read "No mask mandate" and "No law, no masks" and shouted their opposition to what they saw as government overreach. 
Across the parking lot, another 20 gathered in favor of masks shouted back. 
"I wear a mask to protect others," said Jessica Shepherd, 40, from Herculaneum. "I'm tired of these people yelling at me and telling me I'm living in fear when the only thing I fear is potentially giving a virus to someone else unknowingly that might kill them."
Masks have been recommended by the U.S. Centers of Disease Control and Prevention and healthcare professionals as an important way to stem the spread of the virus. Mask requirements are in place by St. Louis and St. Louis County, while St. Charles County and Jefferson County have released recommendations that people wear masks. 
"I say no mask mandate," one of the protesters Samantha Wood, 27, of Franklin County said. "You have the choice to wear a mask, I have the choice to not wear a mask. It's my body, my choice. My health is my responsibility. I don't expect anybody else to take responsibility for my health."
Larry Tinnin, 39, from De Soto, agreed with Wood as many from the unmasked crowd sang "The Star-Spangled Banner" behind him.
"If a person wants to wear a mask, great," Tinnin said. "If a store or business wants to mandate a mask, great. But if I don't want to wear one, it's my health."
Desiree McClelland, a 59-year-old from High Ridge, said if the county enacts a mask mandate, she will refuse to wear one.
"I'm tired of people taking control of us," McClelland said. "This is all a one-world order kind of thing going on, and that's ridiculous. I don't want it to happen and I'll do everything in my power to stop it from happening."
But Jenny Ruble, 44, from Festus, said rising case numbers are the reason residents should wear masks.
"Jefferson County needs masks,"  Ruble said. "We need people to care about each other and wear them. The more people that wear them, we slow the spread. I don't wear my mask for myself, I wear it for someone else. And if we all did that, we would make a difference in the (case) numbers that continue to rise."
The protest was the second within a week, as tensions in the Jefferson County board have risen with the arrival of a newly elected member and mask-skeptic Suzy Davis. 
Davis refused to wear a mask inside board meetings both on Tuesday and last week, where face coverings were required, and often clashed with other members of the board. Davis operates the Rocking J Ranch wedding venue in High Ridge and was elected to the board June 2.
Board chairperson Dennis Diehl released a public statement criticizing Davis this week. 
Diehl said Davis "made numerous false or misleading statements on Facebook and other media." 
"Since her election, she has persistently led what I can only describe as an effort to assassinate the character of the JCHD Director and of the Department itself," Diehl wrote, adding that Davis has been treating meetings as a campaign event for future elected office. 
Diehl said Davis contributed to sharing false information that the county would enact fines and criminal penalties if people do not wear a mask if a mandate is enacted. Davis rejected this. 
"I did not give out any misinformation," Davis said. "I don't believe we should have to cover our face. I believe we should be able to build our own immunities and trust our system, and I also believe the positive numbers are not indicative of what is actually going on."
As Davis spoke, several people around the corner shouted toward the county health department's building in protest of a potential mandate. 
"They're Americans," Davis said of the protesters. "People are going to say how they feel, and if they feel like there is something gonna be made for them to do that is unnecessary, they're going to stand up." 
She went on to claim a cure for coronavirus has been found, furthering her stance against masks. 
"My opinion is based from my doctor and the doctors I've listened to and studied under. Several doctors (including) a doctor from Midland, Texas, that found a cure for it. Did you know there is a cure for COVID? It's a nebulizer with a cocktail of ... steroids, antibiotics and zinc."
Davis does not have a degree in the medical field and has not worked as a medical professional, she said. 
Diehl said the case numbers in Jefferson County, though not as bad as larger counties, are accelerating. 
"What we'd like to see is everybody work together to take care of each other and try to mitigate this problem," Diehl said.
Jefferson County by Tuesday had reported 1,211 virus cases and 25 deaths since the pandemic began. The county's seven-day average of new daily cases rose to 48 Monday, up from around 10 at the end of June. 
Updated at 8 p.m. Tuesday with more information. 
Jefferson County Health Department debates mandatory masks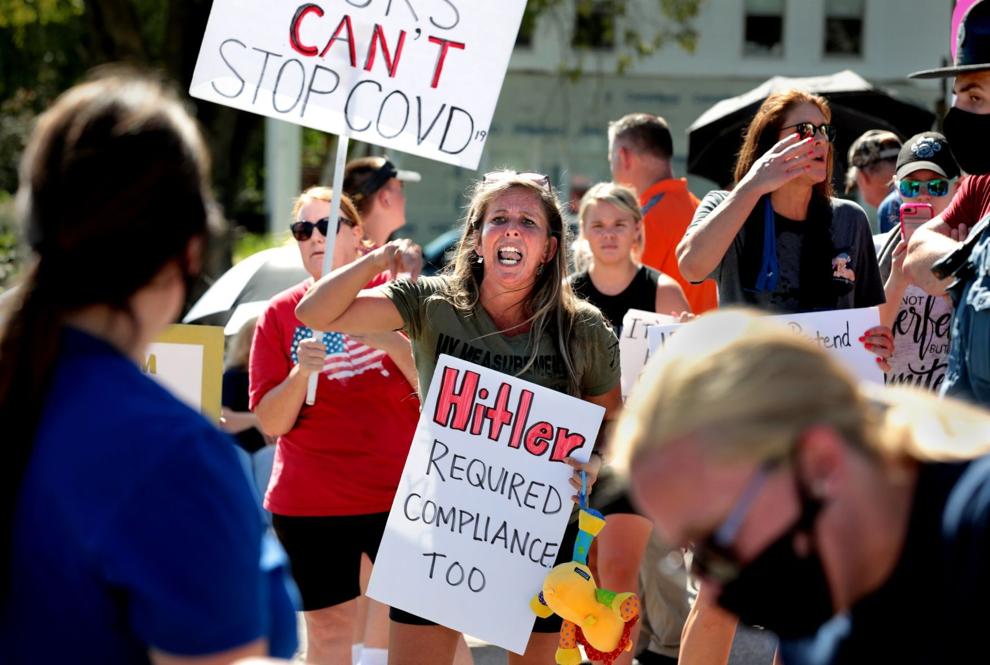 Jefferson County Health Department debates mandatory masks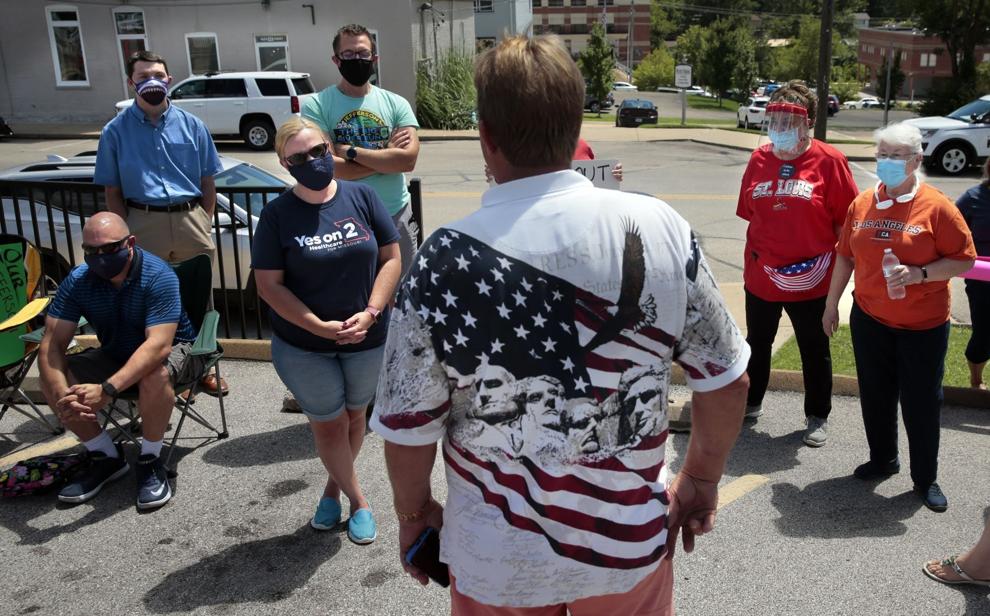 Debate over masks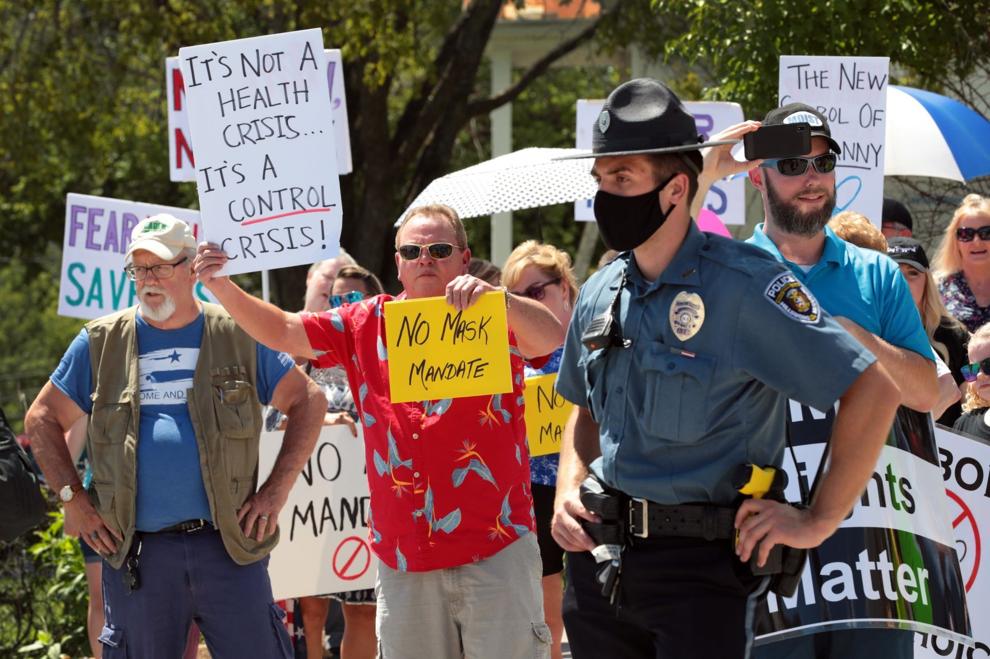 Jefferson County Health Department debates mandatory masks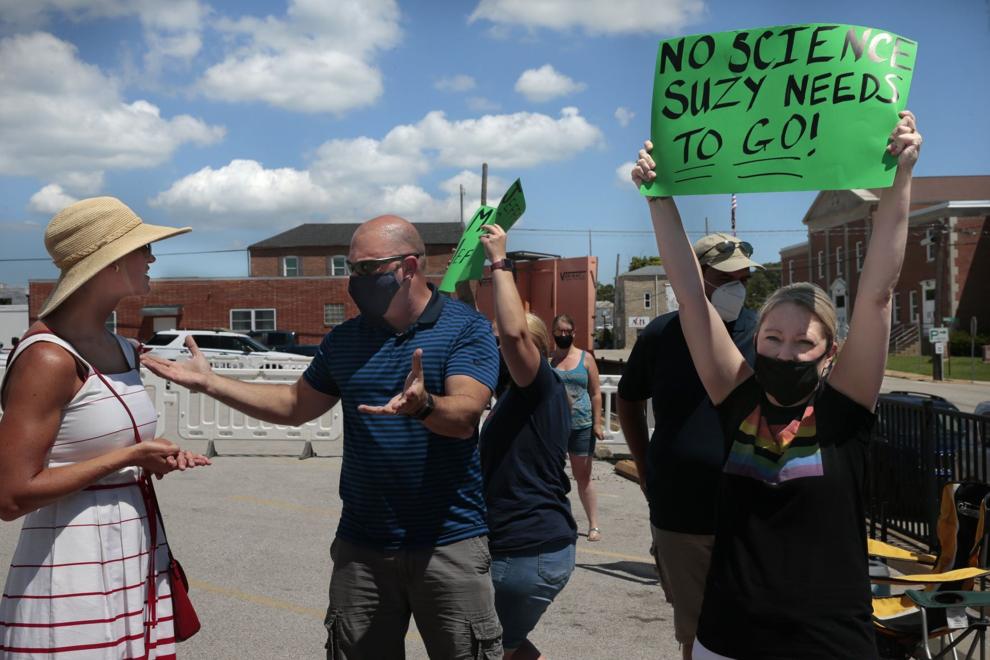 Jefferson County Health Department debates mandatory masks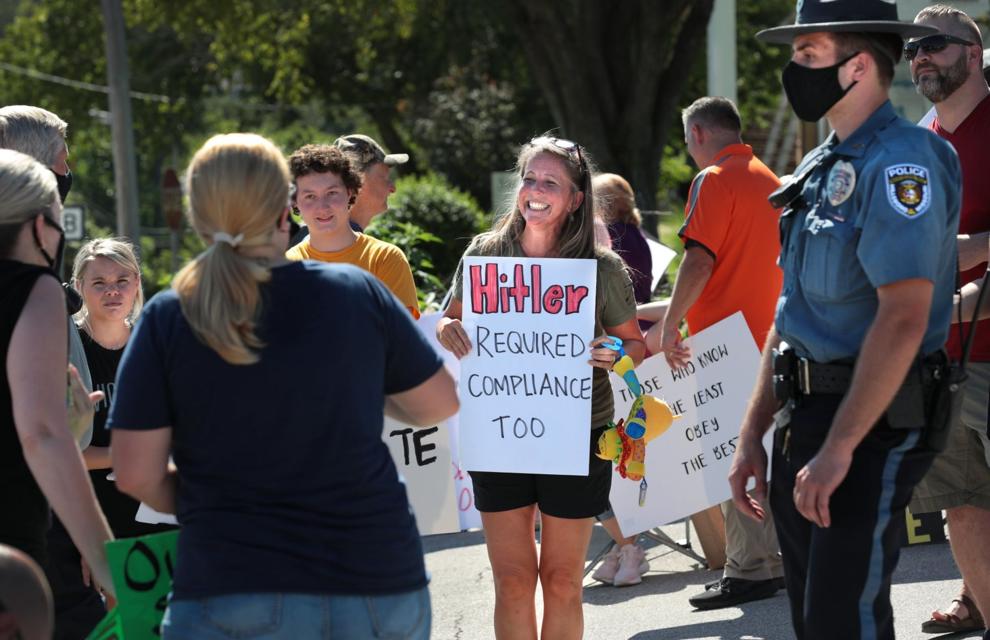 Jefferson County Health Department debates mandatory masks