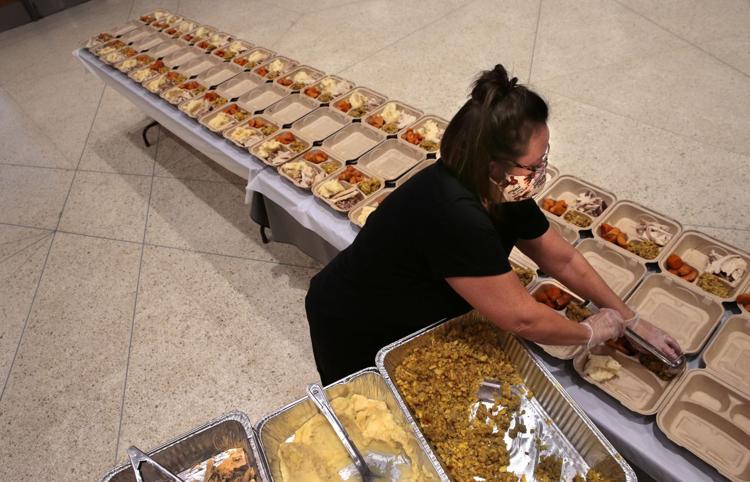 CREVE COEUR — Members of Congregation Temple Israel light up when they tell the remarkable story of how they came to serve hundreds of Thanksgiving dinners each year for people without a place to go on the holiday.
Now in its 34th year at the Creve Coeur temple, the dinner this time around will be reimagined from its typical 450-person buffet as the coronavirus pandemic requires a new approach.
The dinner has its roots back 85 years in another time of global upheaval before World War II.
In 1935, Ernest Wolf, a German gentile student attending Washington University in St. Louis, received a letter informing him he was conscripted to serve in the German military. Wolf did not want to enlist under the Nazis and planned to seek asylum in Mexico, according to the story passed down by Temple Israel leaders to today's rabbi, Amy Feder.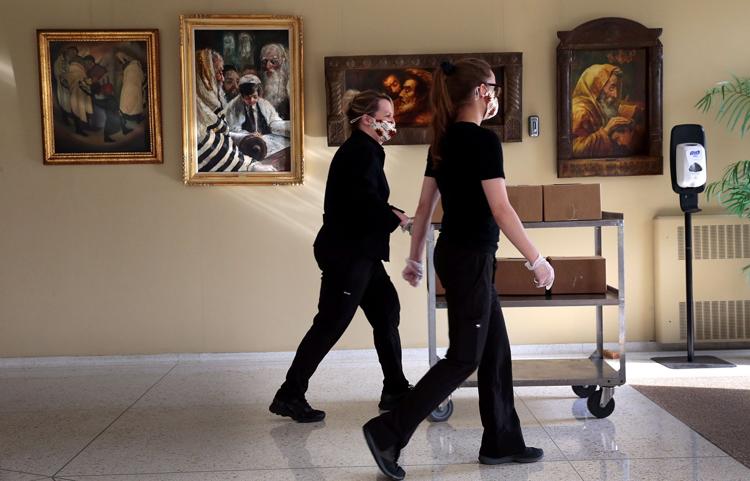 Without the money to get to Mexico, a desperate Wolf went door-to-door at religious houses along Kingshighway in St. Louis until he reached Congregation Temple Israel, then located in the city. There, Rabbi Ferdinand Isserman agreed to give him the $300 he needed to evade the Nazis. Wolf was able to stay safely in Mexico through the war.
Some 50 years later, the rabbi's act of kindness was repaid.
In 1986, Wolf sent Temple Israel a check for $50,000 with a note explaining the story and asking the temple to "do good" with the funds. The head of the temple at the time, Rabbi Alvan Rubin, wanted to use the windfall to create an event that could help both his congregants and people outside the faith and landed on creating a meal for those in need or isolated on Thanksgiving.
Through more donations and the work of hundreds of volunteers, the event grew to serve nearly 500 people each year, the type of large gathering that now seems surreal during the ongoing pandemic.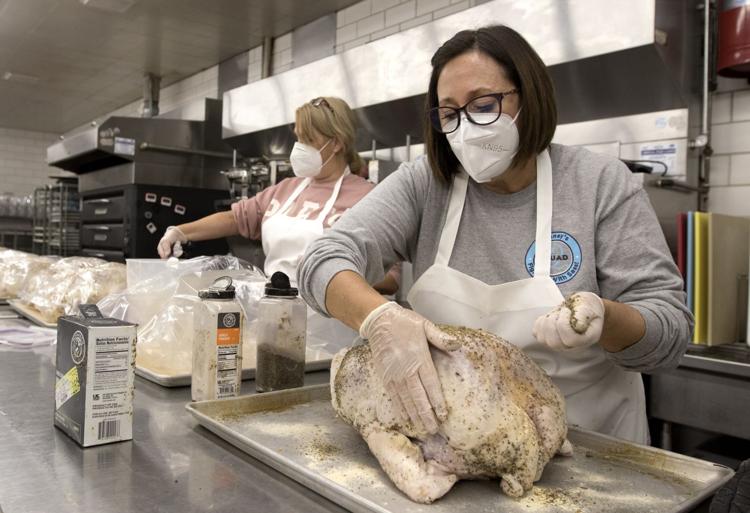 Still, Rabbi Feder and a team of volunteers led by Melissa Susman and Mark Biernacki was determined to have the tradition continue in 2020.
Feder said it's the one event of the year where people in the congregation compete for volunteer spots.
"It's a highlight of the year here," Feder said. "There might be 150 volunteers but we usually have to close the sign-up because so many people want to help with it."
The event is also a mainstay for people served by St. Louis-area social service agencies like women's shelters, the homeless, recent immigrants and seniors.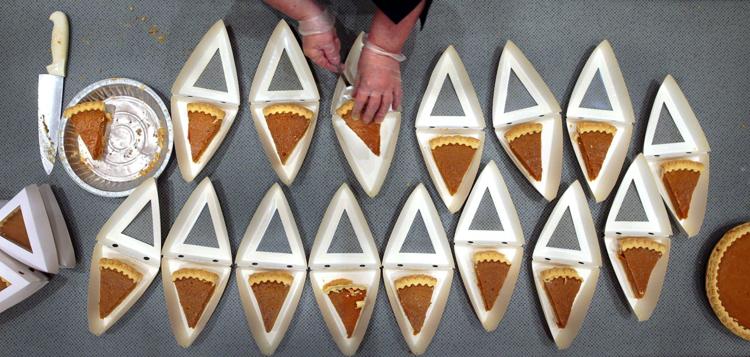 In a typical year, buses bring the attendees to Temple Israel's event hall where they eat a full Thanksgiving meal on china sets and tablecloths while they are entertained by string music performed by Ladue Horton Watkins High School students.
When the pandemic overtook daily life this spring, the congregation decided instead to deliver more than 350 pre-packaged meals to those who normally attend.
"It's hard because you begin to recognize some people year after year, and so this year we won't see them," Feder said. "But our main priority was to make sure our guests still feel our love and have a delicious meal."
Debbie Jennings, kitchen and catering manager at the temple, said the meal this year required cooking 18 turkeys, dozens of pumpkin pies and big batches of sides like green beans, cranberry sauce and mashed potatoes.
Usually it's a task for dozens of volunteers, but Jennings limited the effort to her paid staff of five who worked in masks to reduce the number of people in close contact this year. The staff of six packaged up each meal individually and added in masks handmade this year by a volunteer for the kids getting dinners.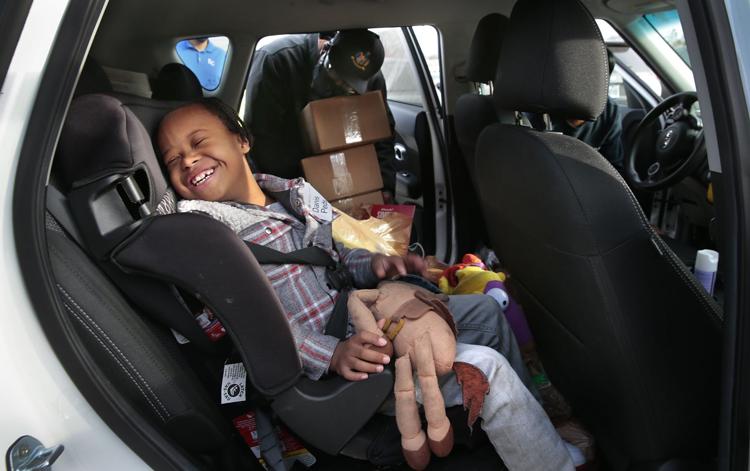 "It's a lot of work, even when you have all the volunteers" Jenning said. "I go home so tired everything hurts, but it doesn't matter, it really doesn't. When COVID hit I knew we had to find a way to do this."
She added, "This is that special. It's one of the biggest 'pay it forwards' I've ever heard of so we're not going to let a pandemic stop it."