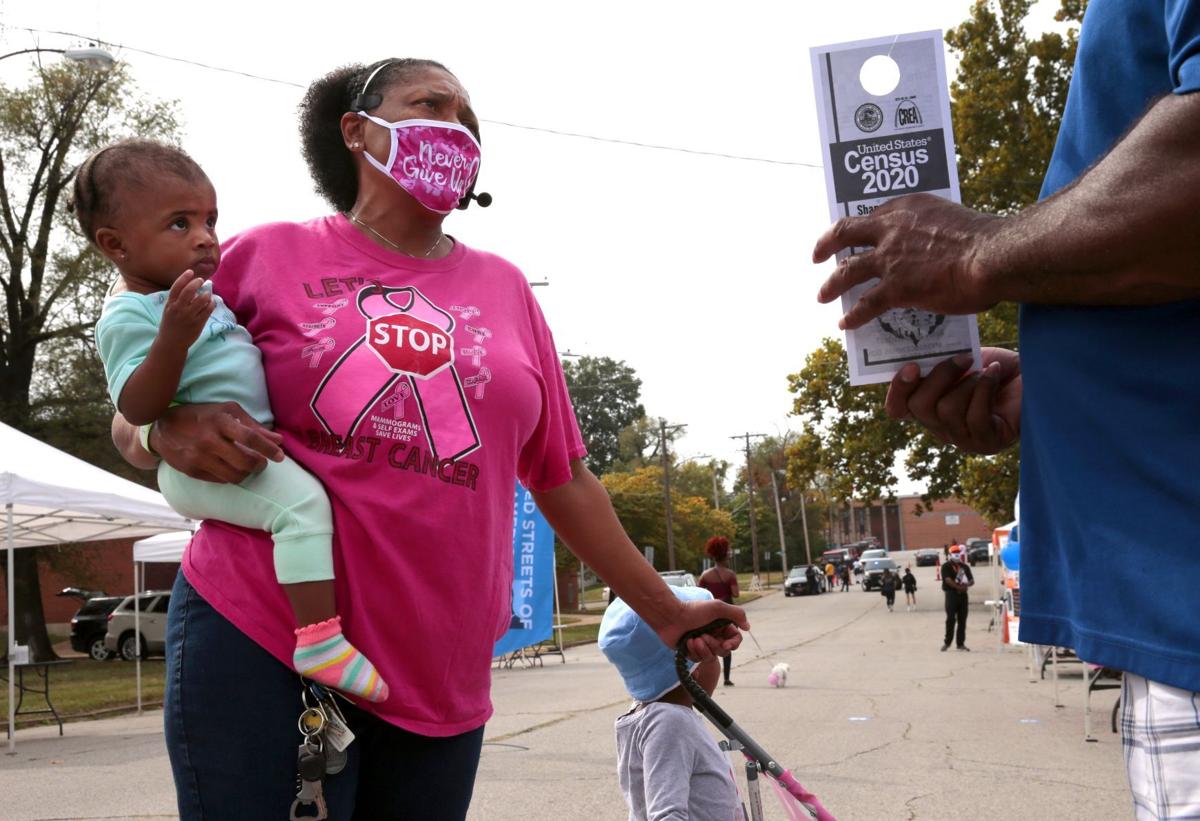 ST. LOUIS — Area officials, faced with the abrupt end of this year's census, said on Thursday they were worried thousands of the region's residents might not get counted.
Officials in Belleville, East St. Louis and St. Louis all said they feared an undercount after the U.S. Supreme Court OK'd a White House move to end the 2020 census more than two weeks earlier than expected.
"Every person counted represents $1,300 in programs and resources," said Charles Bryson, head of the St. Louis Complete Count Committee, a city group tasked with encouraging local participation. "That goes for food and nutrition programs, senior services, daycare service, schools. There are lots of programs funded by federal dollars, and we want to make sure they are covered."
In the census, every resident means more dollars and resources for the community. Congress and federal administrators use census data to calculate benefits, grants, funding and most recently, pandemic aid packages.
The U.S. Census Bureau said in a statement announcing the schedule change on Monday that it had counted "well over 99.9% of housing units."
The White House tried to get a citizenship question on the forms, which left immigrant communities unsettled, even though the proposal was blocked by the Supreme Court. President Donald Trump issued an order to exclude people in the country illegally. It, too, was struck down in court. The coronavirus pandemic delayed and hampered door-knocking efforts.
Then Commerce Secretary Wilbur Ross, in late September, tried to move up the revised deadline, to Oct. 5 from Oct. 31.
Last week, a panel of three appellate judges upheld the decision to move the deadline back to Halloween. Then, on Tuesday, the Supreme Court reversed the decision.
The nationwide headcount is now scheduled to end at 5 a.m., central time, Friday morning.
This all leaves officials across the country worried about undercounts.
"So, the idea of having extended the deadline through Oct. 31 would have been great because it would have given census workers a chance to do a better job," said Bob Coats, North Carolina Gov. Roy Cooper's census liaison. "They would have had a chance to visit a time or two more to get responses from people they visited who weren't home."
He worries that the early end means the Census Bureau will fill out uncounted homes with data from administrative records, such as Social Security or Medicare filings, which are not as accurate.
The early deadline makes East St. Louis officials nervous too.
Sarah Joshway, executive assistant to Mayor Robert Eastern III, serves as the city's point person for census efforts. At the end of the last census, Joshway said, East St. Louis had a self-response rate of 59%. As of Wednesday, the last time she checked, the rate was 46%. St. Clair County, home to East St. Louis, averages 68%.
"We are concerned citizens in the hundreds- or thousands-range are not going to be counted because of how the census has been handled in 2020," Joshway said.
"It's been a challenge," she said.
Like Bryson and his team in St. Louis, East St. Louis officials and community partners, she said, would continue outreach efforts throughout the day.
In Belleville, Jennifer Ferguson, a spokeswoman for the city and co-chair of the Complete Count Committee there, was uneasy from the get-go. Illinois is losing people, she said, and officials statewide expressed concern about representation in Congress. On top of that, she knows there are pockets in her community where people don't often use the internet, or don't have access at all. This was the first year the Census Bureau allowed online responses.
"If they're not getting counted, it means they're living here, but they're not being represented," Ferguson said.
Not everyone is concerned.
In the city of St. Charles, Mayor Dan Borgmeyer, whose wife was a census taker, is confident the count will be complete.
His wife recently visited homeless shelters in the area to help shelter residents fill out the forms.
"It was a very thorough effort," Borgmeyer said.
"We really want to make sure as many people as possible will be counted," he said. "And I think that's the most important thing."
The bureau won't tell the city which neighborhoods are missing from this year's count. 
Daily updates on the latest news in the St. Louis business community.