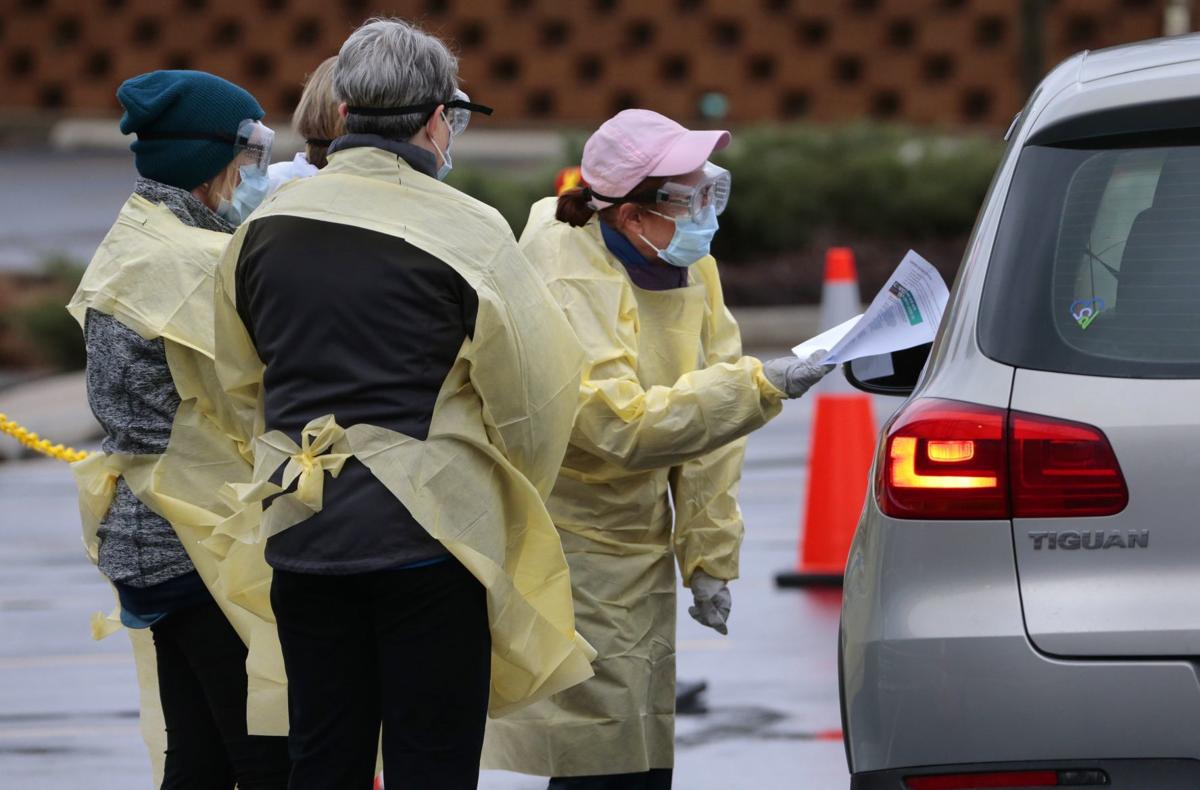 ST. LOUIS — Missouri COVID-19 case numbers and hospitalizations, after a two-week plateau, climbed again on Thursday, even as health officials watched for a post-Thanksgiving surge.
Doctors estimate the incubation period for COVID-19 — the time it can take between exposure and onset of symptoms — at two weeks. With Thursday marking 14 days after Thanksgiving, experts are watching carefully for indications of a potential post-holiday surge.
And in another week or two, the same trends are expected to emerge in hospitalization data, too.
Over the past few days, the bistate region has begun to mark some upticks in case numbers and hospitalizations, but not across the board.
The Missouri Department of Health and Senior Services reported on Thursday 2,641 hospitalized COVID-19 patients statewide, up from 2,579 the day before. The number of coronavirus patients in intensive care units also rose to 650, up from 638 the day before.
And Missouri cases rose by 3,858 new cases, up from 2,640 the day before. The new numbers kept the state's seven-day new-case average hovering at about 3,600, down from a peak of 4,723 on Nov. 20, but still higher than any level reported before November, according to a Post-Dispatch analysis.
The state also reported 67 more virus deaths, doubled the prior day's total, and higher than the state's current average of about 50 a day.
The Illinois Department of Public Health reported 11,101 new cases of COVID-19 on Thursday, up from 8,256 the day before. Thursday's number was well above the state's seven-day average, and the highest one-day increase since Dec. 1. There were 5,138 hospitalized COVID-19 patients statewide, down from 5,284 the day before, and 196 more deaths, the third-highest one-day increase so far.
The St. Louis Metropolitan Pandemic Task Force reported a total of 898 virus patients across area BJC HealthCare, Mercy, SSM Health and St. Luke's Hospital facilities, up from 887 the day before. Task force data lags two days. New admissions, however, fell some.
Enbal Shacham, a professor at St. Louis University's College for Public Health and Social Justice, warned that the post-holiday trajectory may be muddled.
Just six days before Thanksgiving, the entire state of Illinois fell under tighter restrictions, including new capacity limits for businesses and a ban on indoor gatherings. And nine days before the holiday, St. Louis County — home to nearly a sixth of Missouri residents — went into a "safer at home" order, meant to discourage residents from leaving home except to work, attend school, exercise, seek medical care, or shop for goods or supplies.
Shacham also said many still aren't getting tested, and that may also skew numbers.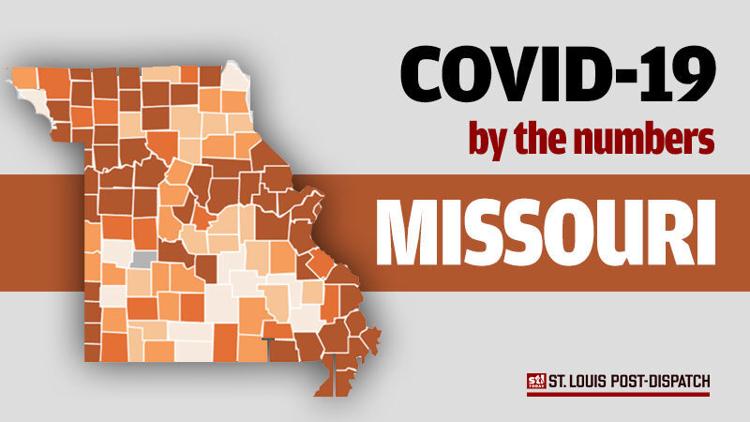 NOTE: Missouri updated its data dashboard on Sept. 28 to delete duplicate cases. This resulted in a decrease of total cases which caused the daily count to reflect a negative number.
Note from St. Louis Metropolitan Pandemic Task Force regarding the numbers for July 20: There was a delay in reporting some test results leading to the increase in reported hospital admissions.
Note from Missouri Department of Health and Senior Services: Note: Due to an abrupt change in data measures and the reporting platform issued by the White House on Monday, July 13, and effective Wednesday, July 15, Missouri Hospital Association (MHA) and the State of Missouri were unable to access hospitalization data during the transition. .