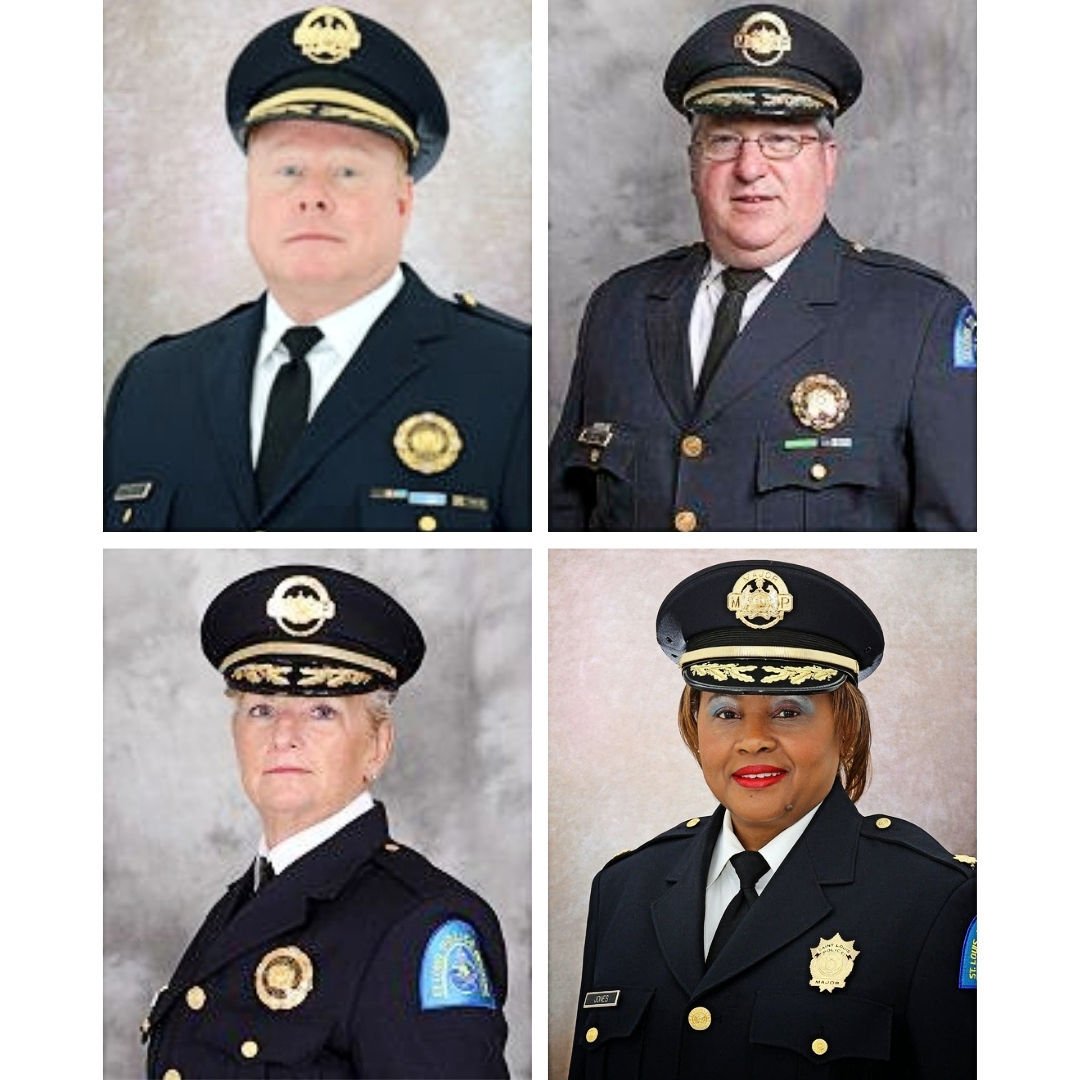 ST. LOUIS — It's been less than two weeks since St. Louis police Chief John Hayden announced he will retire in February from leading the region's largest police force, but the search for his replacement is already well underway.
The city's personnel department is leading the first phase of the search that will narrow the applicant pool to six finalists this fall.
The department, a uniquely independent branch of city government with a leader that can't be directly removed by the mayor, by Monday had already received five applications from internal St. Louis police commanders and eight from around the country.
The next chief will take on a leadership role in a city that faces persistent public safety issues, including a record homicide rate last year — lower this year, but still higher than in most similarly sized cities. A new chief will also contend with officers' often-strained relationship with the city's progressive mayor and circuit attorney.
St. Louis Personnel Director Rick Frank told the Post-Dispatch this week that applications will be accepted for several more weeks, but his department hopes to narrow the field to six finalists by late October or November.
From there, St. Louis Mayor Tishaura O. Jones' appointed public safety director, a role held by former St. Louis police Chief Dan Isom, will select the chief from among the six finalists after a series of interviews and town halls.
The minimum qualifications for the job, Frank said, are:
• A licensed police officer with at least 10 years of experience in the rank of captain or higher
• A bachelor's degree or equivalent professional experience.
St. Louis has never hired a police chief from outside its own ranks, but the city has committed to a national search for its next chief for the second time since the police department returned from state rule to city control in 2013.
Frank said the job posting highlights what the city is hoping to see in its new police leader.
"The post emphasizes a knowledge of 21st century police practices and a progressive vision of policing," Frank said. "That will be part of what we're looking for."
The process
There will be some changes to the chief search this time around.
When former Mayor Lyda Krewson launched the city's last national search for a new chief in 2017, which took more than seven months, the city hired the International Association of Chiefs of Police as a consultant to seek out candidates and choose the finalists.
That resulted in 42 total applications, including five from internal candidates, which the association then narrowed to 11 finalists.
For this search, the city is seeking an executive search firm that will spread the word to potential candidates, but Frank said the task of selecting finalists will be done by the personnel department.
"That contract cost the city about $55,000 last time, so I think this is the more cost-effective approach," Frank said.
Personnel department staff will rank candidates on two categories that each count for half of each candidate's score.
The first is an "experience and training" score that personnel department staff will tally by ranking candidates based on their applications and resumes.
The second score comes from a management simulation, which the department of personnel describes as a written test typically used in executive-level and senior management positions. In the test, candidates will be presented with job-related problems and will provide a written analysis of how they would respond to the situation.
"I've been told the test is very, very difficult and we always get a wide range of scores," Frank said.
St. Louis police Sgt. Donnell Walters, president of the Ethical Society of Police, which represents many Black and minority officers in the department, said his organization is opposed to the personnel department's larger role in the chief selection process.
"There's no transparency," Walters said noting that his organization has been frustrated with how long the personnel department has taken to conduct exams for promotions in the past. "I think it should be an outside party with knowledge of policing picking the finalists. A lot of the ranking is subjective and it's all behind closed doors."
In response to the concerns, Frank said his track record hiring for many executive level positions in the city, including for fire and police, shows his department will conduct a fair process.
"Our process results in diverse and qualified candidates," Frank said.
Jeff Roorda, business manager for the department's bargaining unit, the St. Louis Police Officers' Association, said his members were less concerned with the process for narrowing down the finalists than they are with the mayor's role in picking the chief.
Jones campaigned on overhauling the city's approach to public safety with less of a focus on police. She has often said St. Louis does not need more police officers and advocated cutting the police budget by $4 million this fiscal year — both of which the police union has resisted.
"If Jones has influence on who the next police chief is, then the city is in trouble," Roorda said.
The salary of the chief will be dependent on experience, according to the job posting. Chief Hayden earns an annual salary of $151,000.
St. Louis contenders
The personnel department declined to share the names of the current internal candidates, but there are four St. Louis lieutenant colonels that meet both the requirement of a bachelor's degree and at least 10 years as a captain or higher: Lawrence O'Toole, Rochelle Jones, Michael Sack and Mary Warnecke.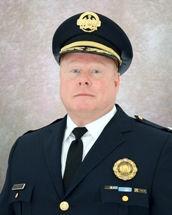 • Lt. Col. Lawrence O'Toole: O'Toole, a 37-year veteran of the department, most notably served as acting police chief for more than seven months in 2017. O'Toole was also a finalist for the permanent job that year, before Hayden was selected as chief.
O'Toole claimed in his suit that the city's public safety director at the time, Jimmie Edwards, told him: "If Jason Stockley didn't happen, you would be the police chief."
O'Toole has commanded the department's Bureau of Community Policing, Bureau of Professional Standards and led the Fourth District, South Patrol and Central Patrol divisions, according to his department bio.
He has held the title of assistant chief since 2015. He holds a Master of Business Administration from Lindenwood University and a bachelor's degree in criminal justice from Southeast Missouri State University.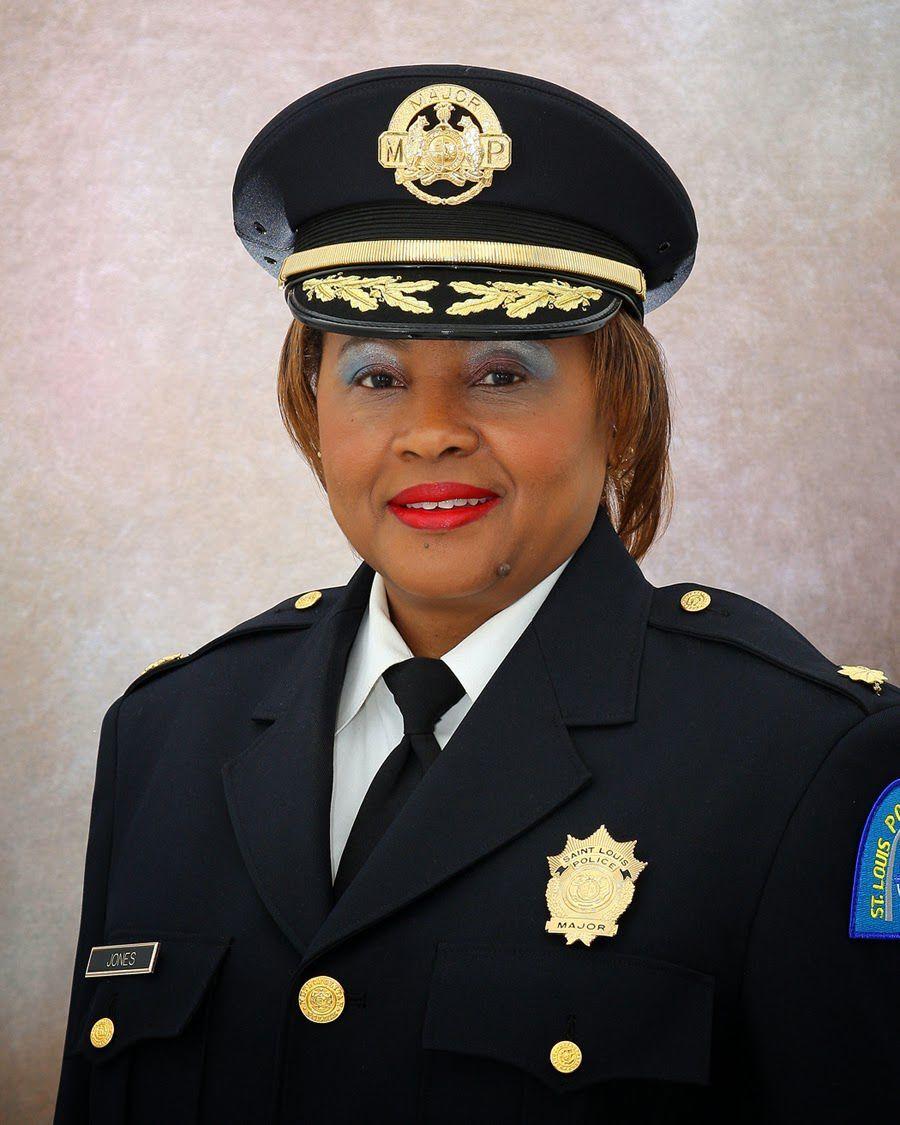 • Lt. Col. Rochelle Jones: Jones has been with the department for 38 years and today serves as deputy chief over the Bureau of Specialized Enforcement.
She notably served as the department's first female patrol executive officer and the first woman commander of the homicide division.
She has also commanded the department's District Eight, the Support Operations Division and was Night Chief, among other roles, according to her department bio.
She made headlines in August 2016 when she sued the city alleging gender discrimination after she was passed over for promotion to lieutenant colonel. A jury sided against Jones in the case.
Lt. Col. Jones holds a master's degree from Webster University in leadership and management and a bachelor's from Concordia University in the management of criminal justice systems.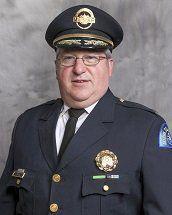 • Lt. Col. Michael Sack: Sack is currently the commander of the Bureau of Professional Standards and has been with the department for 27 years.
Sack has most notably commanded the Crimes Against Persons, Central Patrol Division and Bureau of Professional Standards, among other roles at the department.
Sack was a first lieutenant in the Army Reserves and has a bachelor's degree in communication from Cardinal Glennon College. He also has two master's degrees in divinity from Kenrick Seminary and in business and organization security management, though his city biography does not specify what school his second master's degree is from.
Lt. Col. Mary Warnecke • Warnecke is the longest serving commander in the department with 42 years with the department, including three as a civilian employee before she became an officer.
Today Warnecke commands the Bureau of Community Policing.
She's commanded multiple patrol districts, the Special Operations Division, the Bureau of Investigative Services, which includes the homicide division.
Warnecke established the Department's Crisis Intervention Team, which responds to mental health crises, the Family Violence Unit, along with the department's first Officer Wellness Unit.
She has an associate's degree in criminal investigations from Florissant Valley Community College and a bachelor's degree in business management from Webster University.