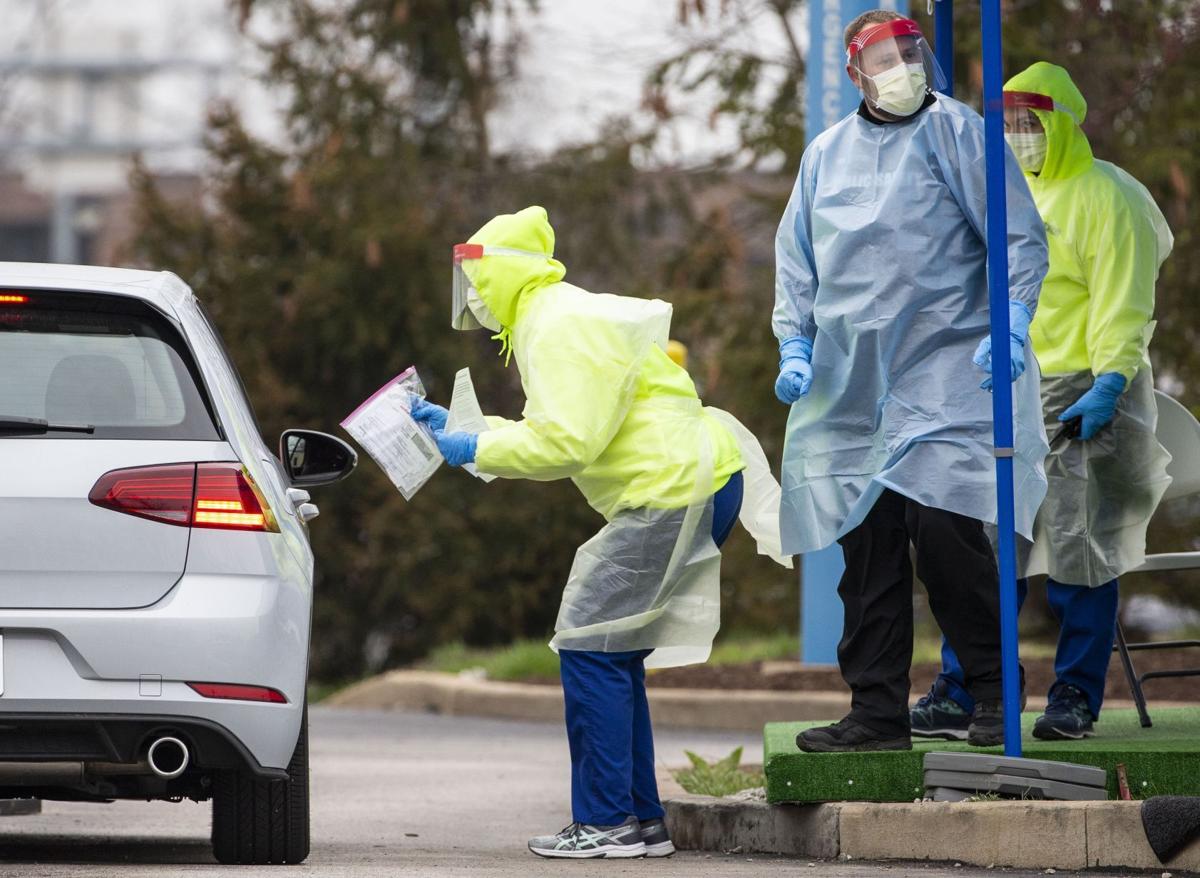 ST. LOUIS — So you've got the sniffles. And maybe a little cough.
With winter fast approaching, noses across the region are running, and residents are hoping their symptoms aren't the signs of something more ominous.
Dr. Jennifer Monroy, a Washington University allergist and immunologist at Barnes-Jewish Hospital, said there are indicators you can consider when deciding if to consult a doctor, get tested, or self-quarantine.
"We've been socially distanced for so long that everybody's looking for an excuse to come together," Monroy said. "But now is the time that we have to be the most vigilant about it."
Flu, anxiety, or COVID?
COVID-19 symptoms can include fever or chills, cough, shortness of breath or difficulty breathing, fatigue, muscle or body aches, headache, new loss of taste or smell, sore throat, congestion or runny nose, nausea, vomiting or diarrhea, according to the Centers for Disease Control and Prevention. More severe symptoms — like trouble breathing, persistent pain or pressure in the chest, new confusion, the inability to wake or stay awake, or bluish lips or face — require immediate emergency medical care.
The flu can be difficult to distinguish from COVID-19, because both can result in fever, fatigue, body aches and a cough. But the St. Louis area is not yet in peak flu season, so if you have those symptoms, get tested for COVID-19, Monroy said.
Anxiety can also lead to symptoms similar to those of COVID-19, but usually with different duration. Anxiety or panic attacks can give someone abrupt episodes of shortness of breath or chest tightness. With COVID-19, Monroy said, such symptoms would typically last days.
Though outdoor allergens tend to have less impact in the colder months, winter winds can still cause flare ups, Monroy said. Allergies can give people headaches, but they tend to be near the sinuses, around the eyes and nose. Full-body aches, fever, shortness of breath and gastrointestinal symptoms would be abnormal for allergies, she said.
If you have regular allergies, monitor for unusual or stronger symptoms, Monroy said.
But three COVID-19 symptoms stand out, said Dr. Alex Garza, chief of the St. Louis Metropolitan Pandemic Task Force:
If you lose your sense of taste or smell, have a fever, or a dry cough, get tested. Those are "prominent" features of COVID-19, he said.
Generally, said Monroy, if you have symptoms that are out of the ordinary, or seem to be getting worse, call your doctor, self-quarantine and get tested.
Should I get tested?
The decision to get tested can depend on life circumstances, too.
Risky behavior, like socializing in bars and crowded places, can be reason to get tested, Monroy said. Individuals with conditions like kidney disease or heart disease may want to err on the side of caution, too, Garza said.
After getting tested, quarantine until you get results.
"If you're getting tested and waiting for a result, you need to be isolating yourself from everybody else," Monroy said. "Consider it as if you have COVID."
And even if the result is negative, tests aren't perfect, Monroy said. Rapid tests tend to be less accurate than the more common PCR tests.
"If you don't feel well, it's better just to stay at home so that you're not spreading this to other individuals who may have a worse outcome than what you may have," Monroy said.
If a household member gets COVID-19, you should get tested, too, Monroy said. But don't go right away — that increases the chances of a false negative. Wait three to five days after the initial encounter. Symptoms of COVID-19 often emerge within five days, but can take anywhere from two to 14 days.
"The biggest source of spread that we get concerned about is really eating around people," Monroy said. "Consuming food, in six feet, and carrying a conversation with somebody where they're both not wearing masks, is a great way to spread things."
And don't bet that a negative test clears you for Thanksgiving.
"I have been hearing people talk about wanting to get tested in advance of the Thanksgiving holiday hoping that if they test negative that means that they're good to go, and OK to gather with friends and family, including their elderly relatives," Illinois Department of Public Health Director Dr. Ngozi Ezike said recently. "That only works if you haven't exposed yourself to anyone in the 14 days from when you got tested to when you meet up with your friends and family."
These maps and charts show the spread of COVID-19 in Missouri and Illinois.