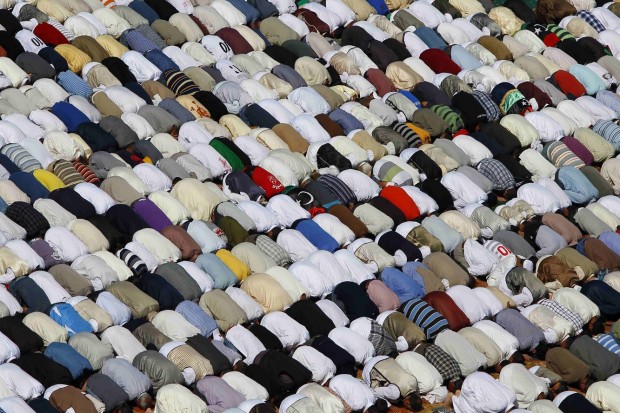 NOEL, Mo. • A dispute over prayer time for Muslim workers at a Tyson Food plant in Noel has been tentatively resolved.
About 130 Muslim workers, many of whom are Somali refugees, walked off the job at the plant in Friday because of the dispute.
Muslims are required to pray five times a day at specific times. The Joplin Globe reports that one of the times is 5 p.m., which was the time most in dispute between employees and a new management team at the plant.
The workers returned to the job on Monday after a tentative agreement with management allowed prayer time.
The Globe reports that Tyson officials and workers met Monday afternoon and agreed to negotiate a long-term solution.
Get local news delivered to your inbox!
Subscribe to our Daily Headlines newsletter.