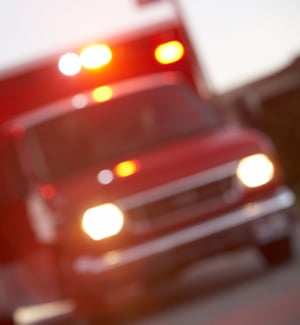 LINCOLN COUNTY • A husband and wife on an all-terrain vehicle were killed when a car drove over a hill on a road in Lincoln County Sunday morning and rear-ended the couple, the Missouri Higway Patrol said.
Victor Harrell, 81, of Moscow Mills, the driver of the ATV, died at the scene.
His passenger and wife, Virginia Harrell, 82, died a short time later at a hospital.
The driver of the car, a 1999 Pontiac Firebird, was identified as Zacheriah Cain, 16, of Warrenton. He and his passenger, a male with the same last name, were treated for serious injuries at a hospital.
"The driver of the Pontiac popped over the hill and struck the rear of the ATV," Highway Patrol Cpl. Jeff Wilson said.
The accident occurred at about 9:24 a.m. on Brevator Road, east of Moscow Mills. Both vehicles were westbound on the two-lane, paved highway.
The Highway Patrol was investigating to determine the speed of each vehicle, the cause of the accident and whether to file any charges.