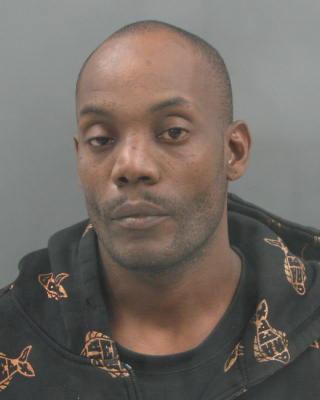 UPDATED at 9 p.m. Sunday: Police say Lorenzo Pollard is back in custody. A spokeswoman said he was taken into custody without incident at 21st and Branch streets. No further information was released, including whether he was captured or surrendered.
ST. LOUIS • Only hours before a nunchuck-wielding inmate escaped from the city Workhouse, the city's corrections commissioner was suspended over his management of city jail facilities.
Gene Stubblefield, the commissioner, was placed on forced leave Friday. City officials say they made the move after a review of past jail escapes and the overall operations, which included issues such as overdue bills and overtime payments.
The mayor's operations director, Police Capt. Sam Dotson, emphasized Saturday that there are no allegations of criminal misconduct. He declined to give a specific dollar amount on the overtime payments and late bills.
Dotson said Mayor Francis Slay asked him to review the overall operations of the city's correctional facilities four months ago when Dotson started in the position.
Dotson said the review found "the leadership was causing problems in the facilities."
"The employees are basically good and the facilities are basically sound, but what was missing was a firm commitment to make sure the rules and procedures are followed," he explained.
Of the multiple jail escapes, he added, "I'm frustrated by it. The mayor's frustrated by it. These types of failures ... cannot happen."
Slay appointed Stubblefield in 2002 to replace Dennis Blackman, who was fired after five inmates escaped from the Workhouse.
Stubblefield could not be reached for comment.
Lorenzo Pollard, 31, who escaped Friday night, remained at large. His jailbreak seemed almost fictional, as he fought off more than a dozen correctional officers with nunchucks fashioned from bed sheets and a chair in his jail cell the medium-security facility at 7600 Hall Street.
Dotson said Pollard began using his makeshift weapon about 8:15 p.m. as he was being led by guards to a shower area. As guards called for backup, Pollard climbed to a second tier of jail cells, continuing to swing the nunchucks. At one point, Dotson said, there were about a dozen guards trying to stop him.
Pollard used the nunchucks to break through some glass blocks, then jumped out of the hole he created and scaled two razor and barbed wire fences. Police officers swarmed the area, using search dogs and a helicopter. Pollard was in jail on charges of theft, trespassing, property damage and resisting arrest filed in May.
On July 27, an inmate escaped from the Workhouse by walking through an open gate and jumping the fences. He was captured a day later. Two corrections officers were put on leave because of that escape.
In April, two inmates broke free from the St. Louis Justice Center downtown by crawling through an access panel in the ceiling of the infirmary, then breaking through a window and shimmying down the side of the building with a bedsheet. The escapees were caught later that day.
After the escape, Stubblefield had new surveillance equipment installed. A corrections officer was suspended and charged with falsifying records that said he had checked on each prisoner.
The American Civil Liberties Union in 2009 released a report chronicling abuse and drug trafficking by staff in the city's two jails. Soon after, a federal sting resulted in the arrest of three guards for drug smuggling.
In 2010, two inmates accused of violent gun crimes slipped out of the Workhouse and were on the run for more than 12 hours.
"The current system in the jails is unacceptable," Slay wrote on his blog Saturday. "Keeping the prisoners inside the jails is the barest minimum requirement, and it has not been met."