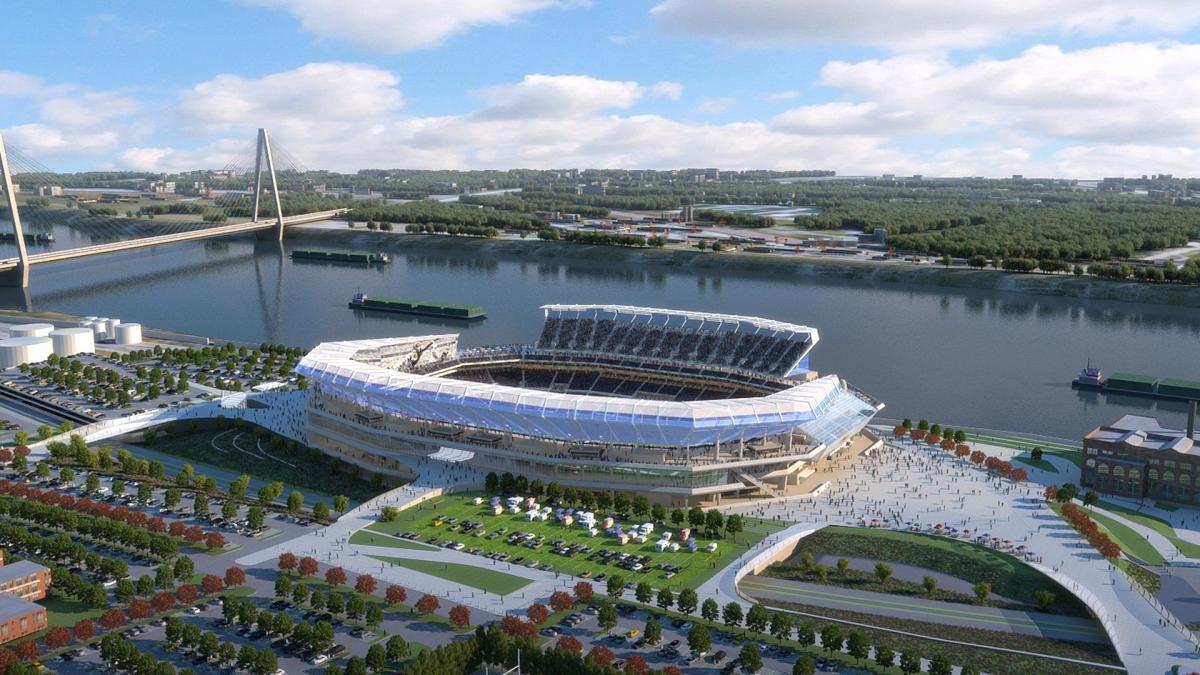 ST. LOUIS • The proposed riverfront football stadium has already cost taxpayers $3 million.
Five invoices released late last week — from financing advisers, railroad track engineers, contract attorneys and management — pushed the running total over that threshold. The public board that owns and operates the Edward Jones Dome, where the St. Louis Rams play, is paying nearly all of the bills. The state is covering some financial advice.
Top billers, so far, are the stadium's design and construction manager, John Loyd, at more than $190,000; Dome attorneys Blitz, Bardgett and Deutsch, at nearly $260,000; and architectural firm HOK, at more than $2.2 million.
Gov. Jay Nixon's two-man stadium task force is working to cement financing, designs and land assembly before National Football League owners decide to send a team or teams to Los Angeles. Owners are expected to meet Aug. 11 in Chicago.
The task force has publicly discussed few stadium details. The invoices released last week give some new hints.
Columbia Capital Municipal Advisors, whose bills are typically covered by a contract with the state, billed the Dome authority more than $2,100 on May 19 for a visit to St. Louis. Columbia is helping with the financing plan.
Design Nine Inc., a south St. Louis County firm that specializes in railroad track relocations, billed $7,500 for 73 hours worked by six employees, including engineers and a land surveyor.
Cleveland attorneys Thompson Hine billed $11,000 for work to develop contract negotiation guidelines and benchmarks.
And Loyd added $41,000 for more than 100 hours of work managing and coordinating the project, including at least two trips to St. Louis from his home in Alabama.
Some have noted that the money spent on the new stadium will have to be backfilled in Dome authority accounts — to pay the debt and upkeep on the Dome itself.
"At some point, we're going to have to get some of this money back from the state," said authority board Chairman Jim Shrewsbury.
Still, the board has been careful in its spending, he said, and the expenses are necessary to keep the NFL in St. Louis.