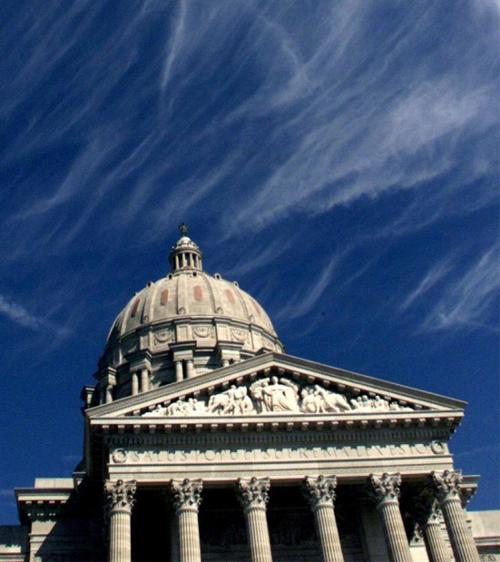 JEFFERSON CITY • After four days of debate Thursday, the Missouri House passed a measure to require that drivers license tests be administered only in English or American Sign Language.
The 102-56 vote did not quite split along party lines: Five Democrats joined Republicans in supporting the bill, and seven Republicans opposed it.
Supporters touted the proposal primarily as a safety measure to ensure that Missouri drivers would be able to read road signs and communicate with law enforcement and emergency personnel as needed. Most Democrats staunchly opposed the measure. Rep. Stacey Newman, D-Richmond Heights, said the proposal would result in more unlicensed drivers. Minority Floor Leader Mike Talboy, D-Kansas City, called the bill "xenophobic." And Democrats expressed concern as a bloc that the bill was less about road safety than protectionism.
"This is not about who drives," said Rep. Jill Schupp, D-Creve Coeur. "I believe this bill is really about hatred, and it's about isolating people."
Currently, the state offers drivers license tests in English and 11 other languages, and permits the use of a translator. But many Republican legislators maintained that it made common sense to require English comprehension of drivers in a state where the overwhelming majority of people communicate in English.
"If you want to come to our state and drive under our laws, you have to speak our language," said Rep. Rick Brattin, R-Harrisonville.
If it were to become law, the measure could affect thousands of Missouri residents. Out of 515,735 drivers license tests taken in Missouri last year, 10,368 people took a drivers license test in a language other than English. Of those, more than 3,000 passed.
Despite the bill's hotly debated subject matter, the support it received from Republican legislators did not come as a surprise: The proposal was singled out early this year as a top legislative priority of the Missouri House by Speaker Steve Tilley, R-Perryville, who mentioned the bill in his opening address.
Even so, the bill met its share of obstacles on the road to final passage — including two public hearings at the committee level, because of unusual circumstances. The bill was first heard during the snowstorm that blanketed the state in early February, and Transportation Committee Chair Charlie Denison, R-Springfield, decided to allow a second opportunity for witnesses to testify.
The second hearing drew heavy opposition. There, Gerardo Arenivas, who immigrated to Missouri from Mexico 18 years ago, said that taking the test to receive his license had helped him assimilate into American culture.
"It was a great opportunity for me to prove to myself that I could do good in this country," he said. "I was able to start, to have the opportunity to prove I could do better in time."