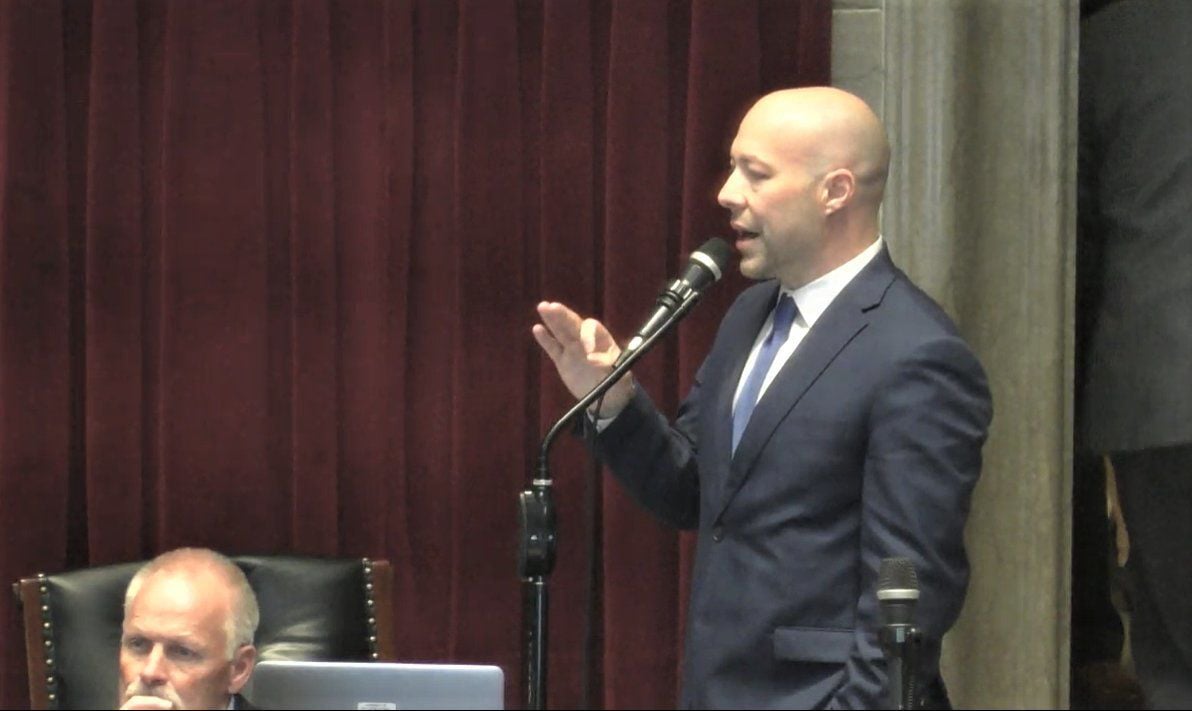 JEFFERSON CITY — Republican lawmakers are once again looking to put limits on Medicaid expansion, proposing a constitutional amendment that would impose work requirements on Missourians newly eligible for the government-funded health care program.
The proposed constitutional amendment, sponsored by Rep. Cody Smith, R-Carthage, would give lawmakers legal authority to determine the amount and recipients of Medicaid funding, effectively determining Medicaid eligibility. If passed by lawmakers, the amendment would be placed on the November ballot.
Medicaid expansion, which was approved as a constitutional amendment by Missouri voters in August 2020, expands eligibility requirements to include people up to 138% of the federal poverty limit. This equates to $17,774 for a single individual and $36,570 for a household of four. By the end of 2021, 38 states had expanded Medicaid.
GOP lawmakers last year refused to increase Medicaid funding to accommodate the broader population, leading Gov. Mike Parson to halt the expansion ahead of the original July 1 start date.
A court order reversed this decision, allowing low-income Missourians to apply and begin receive benefits starting in October. Stretched to cover the broadened pool of enrollees, the Medicaid funding approved by lawmakers is set to run out in mid-February, according to budget director Dan Haug.
More than 53,000 Missourians eligible under the expansion had enrolled by the end of December, with many more applications pending. This represents only a small portion of the more than 275,000 low-income adults who could enroll under the new expansion eligibility requirements.
The expansion made Missouri eligible for $1.1 billion through the American Rescue Plan Act.
Enrollees ages 19 to 65 would have to complete 80 hours of work or community engagement, or apply to receive a disability, child care or other exemption.
President Donald Trump's administration encouraged states to adopt work requirements for Medicaid, but that authorization was rescinded by the Biden administration in early 2021.
In the 17 states that have attempted to implement work requirements, the administration has either revoked the waivers, state officials have withdrawn plans, or legal challenges and the pandemic have stalled out pending efforts, according to the Kaiser Family Foundation tracker.
Smith did not respond to requests for comment.
House Speaker Rob Vescovo, R-Arnold, offered no hint of his position on Smith's proposal Friday.
"I need to talk to Cody about it," Vescovo told the Post-Dispatch. "I've read it; I just don't have any comment on it yet."
Democrats in the House and Senate have remained uniformly in favor of the expansion, voting in 2021 for the increased Medicaid funding.
"After they didn't get their way last year, Republican politicians in #moleg are plotting to completely destroy Medicaid in Missouri — less than two years after Missourians voted to expand coverage," the House Democratic Caucus tweeted of the proposal.
Progressive initiatives with strong Missouri GOP opposition like Medicaid expansion, an increase in the minimum wage increase and approval of medical marijuana, have been passed by voters in recent years through the initiative petition process.
Originally posted at 2:20 p.m. Friday, Jan. 14.
Editor's note: An earlier version of this story incorrectly said the gas tax increase was approved by initiative petition.