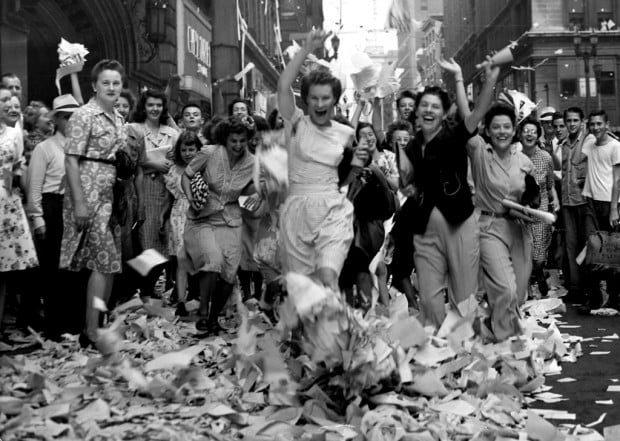 ST. LOUIS • In August 1945, newspapers braced readers for an invasion of Japan. More than 19,000 Americans had died taking Iwo Jima and Okinawa in the run-up to the final event. Fear of ghastly death lists sobered the yearning for victory.
"U.S. Atomic Bomb Blasts Japan," screamed the Post-Dispatch on Aug. 6, 1945, describing the mysterious flash over Hiroshima. Inside pages spilled forth details about the top-secret bomb project, including contributions of scientists at Washington University and Monsanto Co.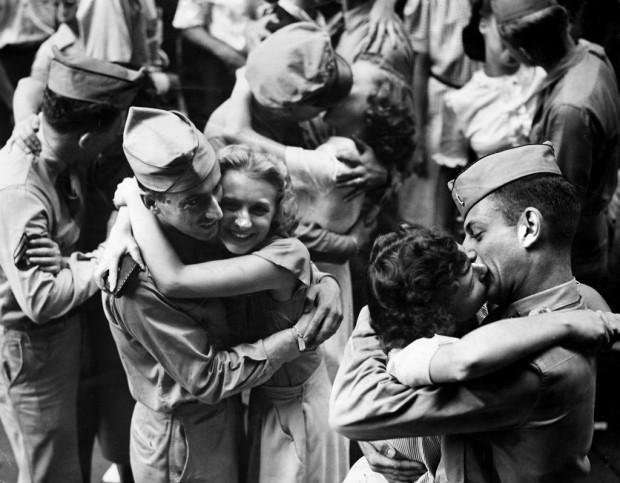 After the second A-bomb blast Aug. 9 over Nagasaki, the St. Louis Tavern Operators Association planned for the victory bash surely to come. "It will be no occasion for getting drunk," warned its secretary, J. Miles Bench.
Fat chance of that. But Japan still wouldn't surrender. Newspapers ran more daily lists of killed, wounded and missing. On Aug. 13, more than 1,000 B-29s blasted Japan with regular bombs. P-51 Mustangs shot up rail yards.
The first unofficial news bulletin of surrender came by local radio stations at 2:30 a.m. on Tuesday, Aug. 14. Henry Ruggeri rushed to reopen his tavern at Edwards Street and Elizabeth Avenue.
"I must celebrate," Ruggeri said.
Honking horns and shouts from windows brought out the patrons. The tavern association's plea was lost in the joy.
Citywide commotion awakened the Rev. Francis Egan, pastor at St. Lawrence O'Toole Church, 14th and O'Fallon streets, where he opened the doors. Grateful worshippers lit all the votive candles.
Downtown that morning, office workers filled the air and streets with paperwork. Teenagers snake-danced down Olive Street. Adults banged washboards and dragged strings of clanging cans across pavement.
At 5 p.m., when President Harry S Truman confirmed Japan's surrender, the party leaped into overdrive.
Soldiers at Jefferson Barracks, who had been restricted to base awaiting official word, rushed the city. War plants stopped production. At Soldiers Memorial, an Army band played all evening to a moonlight street dance, where young women kissed any guy in a uniform. They lined up to kiss Mayor Aloys Kaufmann.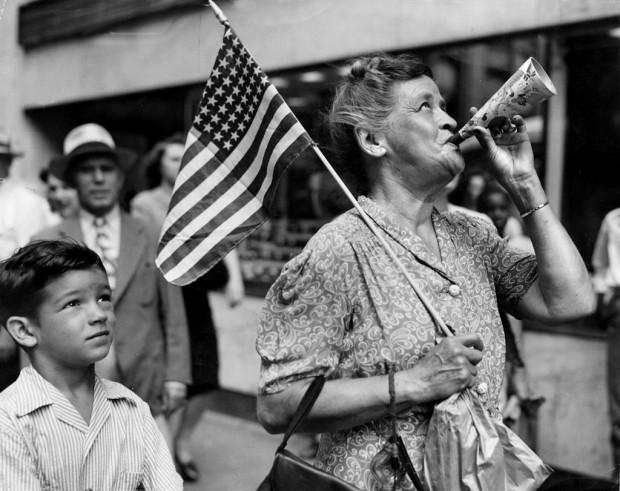 At 5228 Wilson Avenue, the family of Sgt. Ernest Pedroli, who survived the war, tapped two kegs on the sidewalk for all comers.
The next day's Post-Dispatch was filled with the revelry. But it also brought news that the USS Indianapolis had been sunk with six local sailors aboard.
The edition confirmed three deaths: Navy Lt. George A. Gustin Jr., 24, of St. Louis, killed in the crash of his torpedo bomber; machinist's mate Robert Nickel of Lemay, killed in action; and Pfc. Meredith Cissell, 34, of St. Louis, of illness in the Pacific.
Their names joined the more than 2,550 service personnel from the St. Louis area who perished in World War II.
Victory Day in 1945
Look Back: Victory Day, 1945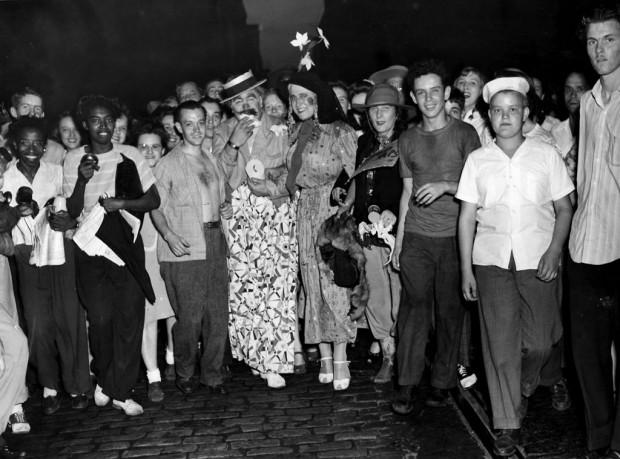 Look Back: Victory Day, 1945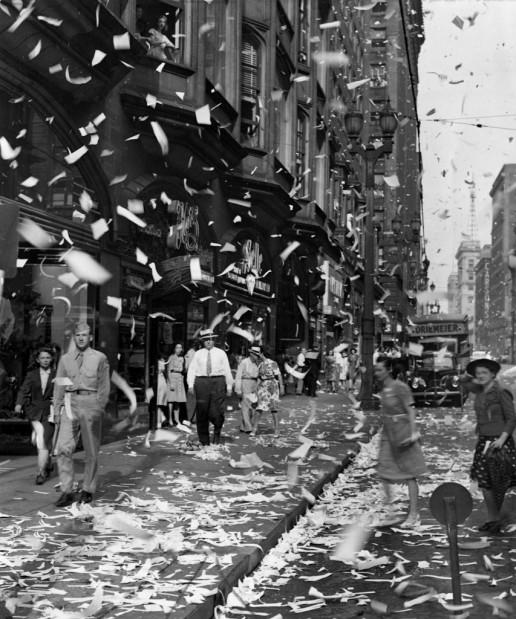 Look Back: Victory Day, 1945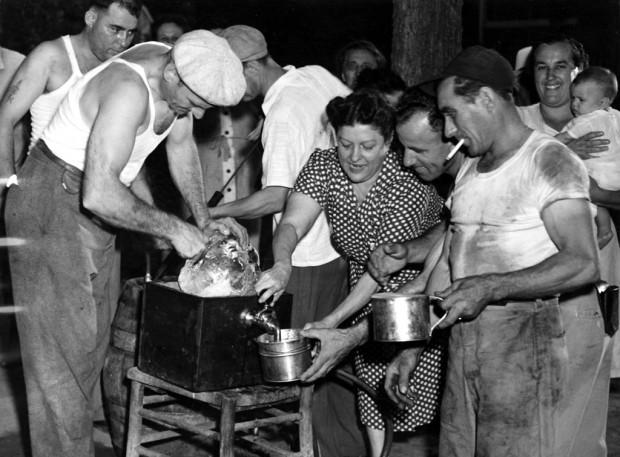 Look Back: Victory Day, 1945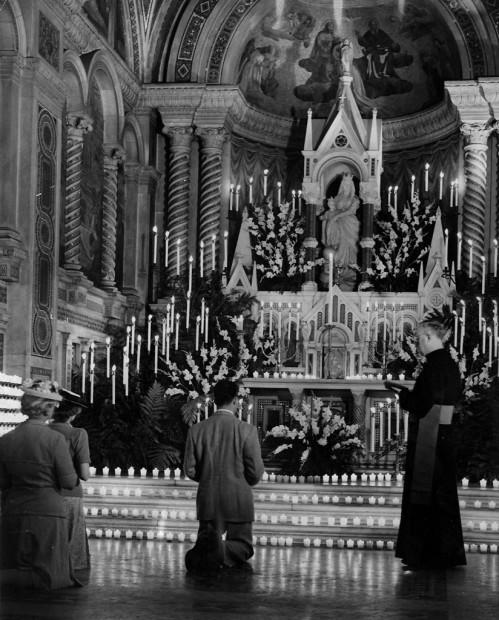 Look Back: Victory Day, 1945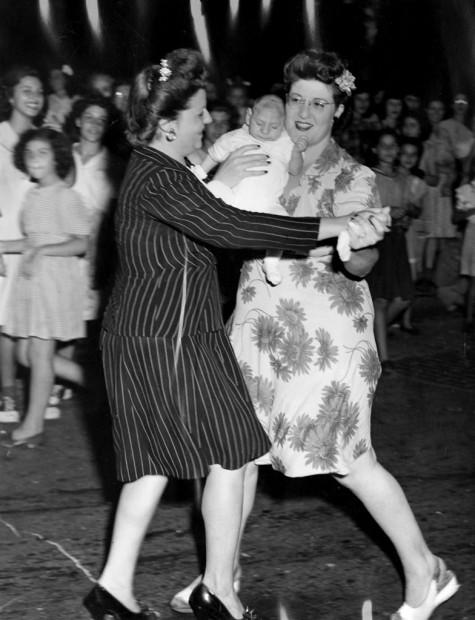 Look Back: Victory Day, 1945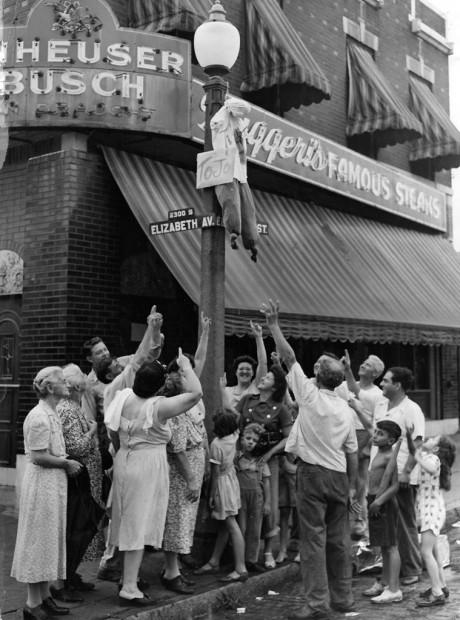 Look Back: Victory Day, 1945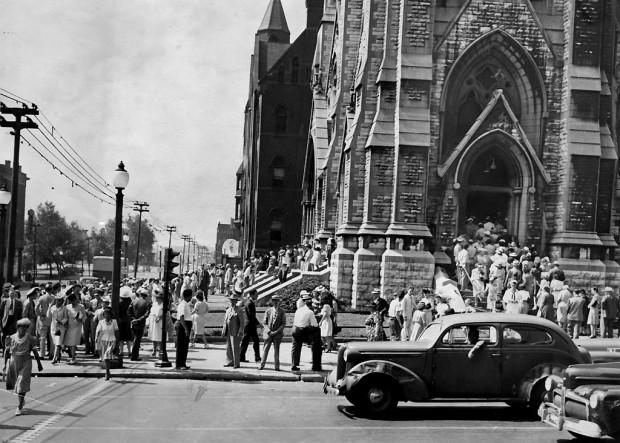 Look Back: Victory Day, 1945
Look Back: Victory Day, 1945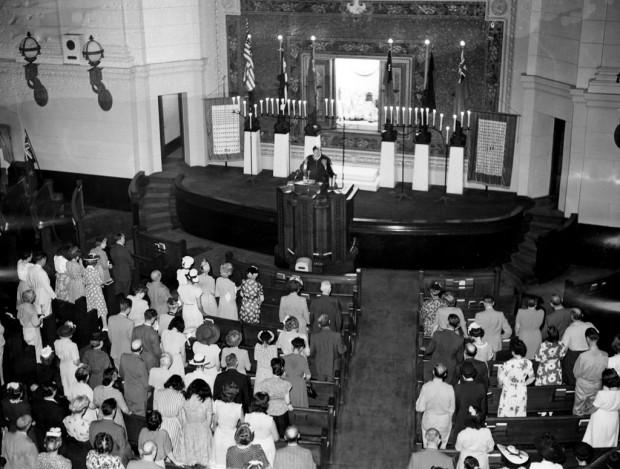 Look Back: Victory Day, 1945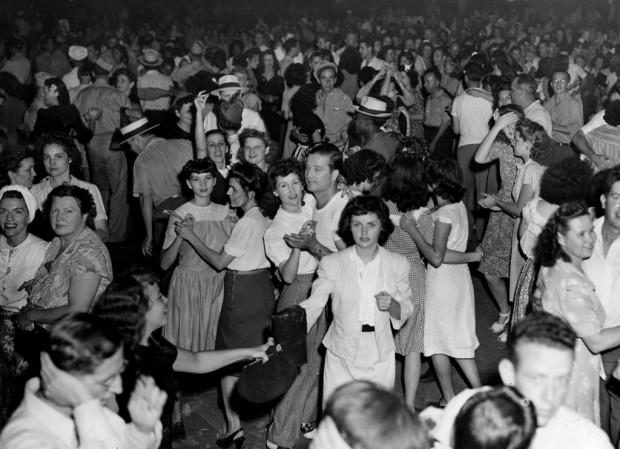 Look Back: Victory Day, 1945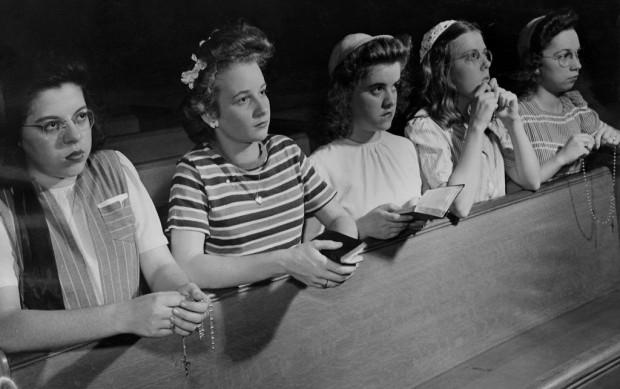 Look Back: Victory Day, 1945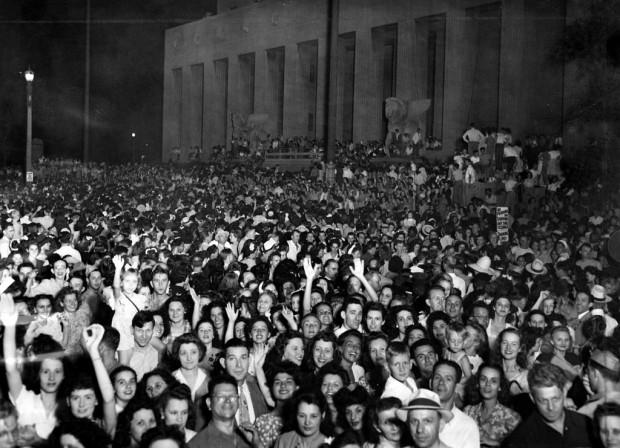 Look Back: Victory Day, 1945