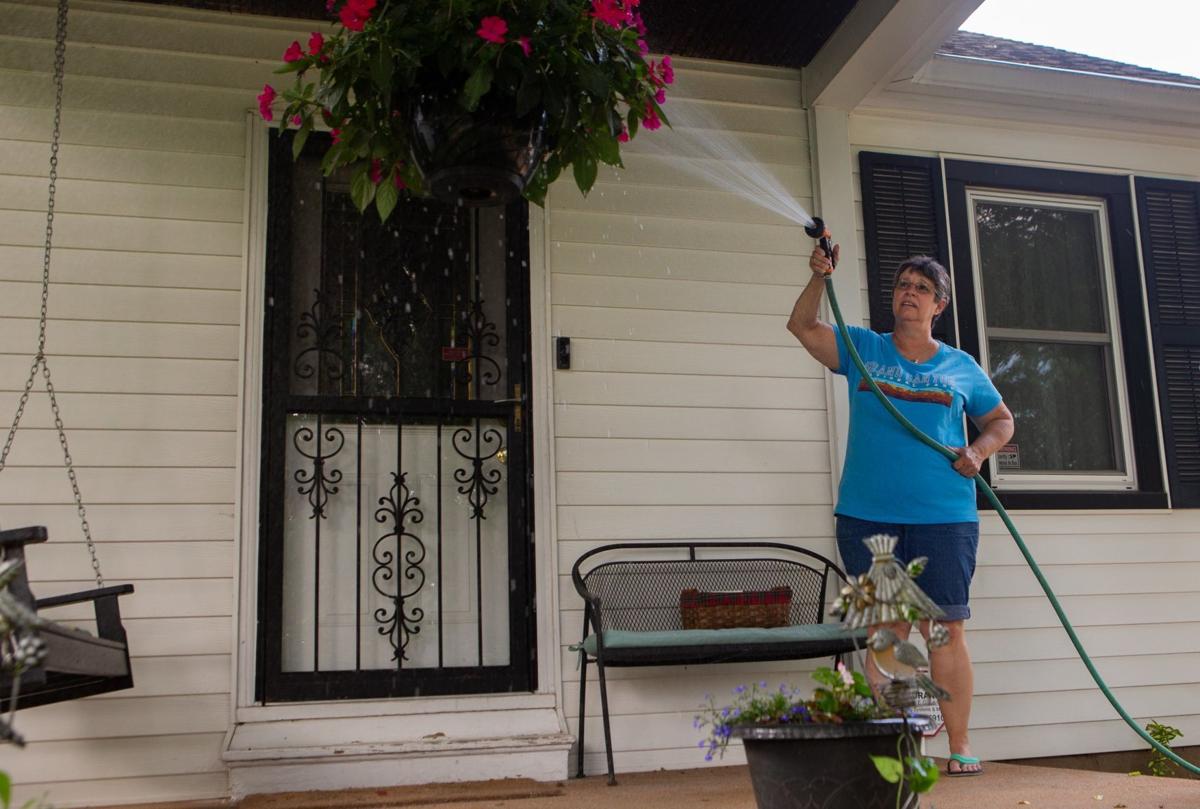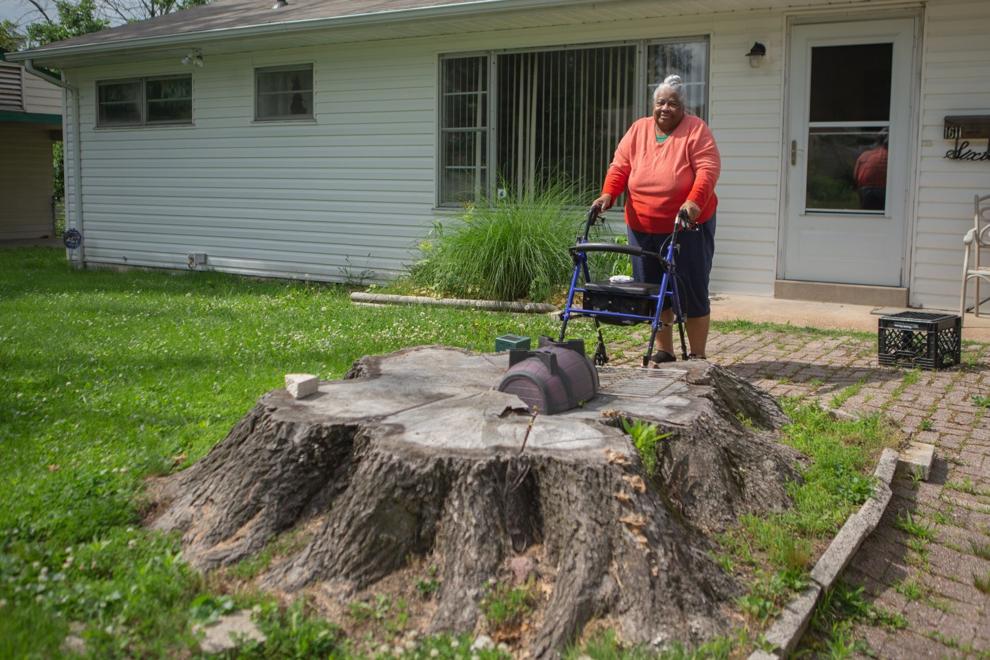 DELLWOOD — There was a time when Ada Murray could take better care of her front yard. She had blue hostas, bushes and a massive tree that shaded a redbrick walkway leading to the front door.
These days, the flower beds are overgrown. A milk crate covers a hole in the walkway and the sun shines brightly on a large stump. The screen door has been trounced by an army of grandchildren.
But Murray is glad to own her own home on Lakemoor Drive. Retired and hobbled by sciatica, she spends most of her time inside, near a robust dieffenbachia plant she inherited from a long-deceased grandmother. She doesn't regret moving here from Kinloch in the 1990s.
"Dellwood is a great place to live," said Murray, 76.
During the pandemic, she said, people at City Hall called to check on her. Just the other day, they sent out mailers saying homeowners could apply for $1,000 grants to beautify the exterior of their homes. The money is supposed to come from Dellwood's $1 million allotment of American Rescue Plan Act of 2021 funds.
Murray is one of more than 300 people in Dellwood, population 5,000, who applied for the assistance in the past two weeks. She immediately thought of her front yard.
"My needs are probably bigger than the grant," she said.
The federal program is supposed to "address the economic and health consequences" of the COVID-19 pandemic by helping municipalities fill gaps in lost revenue and be better prepared for future events. In all, Missouri municipalities of less than 50,000 people are supposed to receive $450 million.
Dellwood is one of a sampling of places that was responsive to Post-Dispatch questions about how they plan to spend the money. Some, like Fenton, Crestwood and Normandy, said they still had questions about the guidelines.
"Once we have a full grasp of what the limitations are on how the funds can be spent, we'll be able to have a community conversation about how best to use the funds," said Kris Simpson, city administrator for Crestwood, which is supposed to receive $2.4 million in federal relief.
Top on the list right now is replacing lost public sector revenue.
"My question is, once we've proven this loss of revenue, how restricted/unrestricted are the funds?" Simpson asked.
Potential allocations statewide range from $1,000 for Cave, Missouri, to $9.6 million for Chesterfield, or about $200 per resident, according to a list of estimates. The funding is supposed to come in two waves.
Festus City Administrator Greg Camp said his city is supposed to get $2.2 million. Though the city council hasn't taken any action, it may allocate $960,000 to replace lost revenue in four funds: General fund, library, parks and tourism. Festus is also considering $150,000 for "premium pay for essential workers." Festus may spend the remainder of funds next year on water, sewer and storm water projects.
'Want to do it right'
While larger cities like St. Louis — on tap to get $517 million in American Rescue Plan funds — have already received initial checks directly from the federal government, municipalities with fewer than 50,000 people must work through the state. Half of the states countrywide have payment structures set up to pass federal money through to their smaller municipalities. The first round of invoices went out May 28, followed by another round on June 4, according to U.S. Treasury records. Missouri has not yet requested the funds.
"State governments that have not submitted a request are encouraged to do so at their earliest convenience," the federal government says.
An Office of Administration spokesman said Thursday via email the state will apply and receive the funds "sometime in the next month."
"They are real cautious," said Richard Sheets, interim executive director of the Missouri Municipal League, which is working with the state and potential recipients of funding. "They want to do it right."
He said there are about 940 municipalities in Missouri, and more than 100 of them haven't levied taxes or held elections in a long time. To get funding, recipients must be functioning governments and the total allotment can't be more than 75% of annual operating budgets.
Once the money gets flowing, he said, the relief will be helpful, even though losses from sales tax weren't as bad as anticipated for smaller towns. He said sales tax revenue in Moberly actually went up because residents spent their money locally. They weren't traveling to nearby Columbia nearly as much during the pandemic. Other shopping hubs like Des Peres were hit harder.
But he said most municipalities lost revenue from municipal courts being shut down, deferred utility bills and business licenses. On the personnel front, city employees needed additional equipment to work separately. Extra vehicles were purchased. There was more sick leave and overtime for employees able to keep going.
Destinations like Branson and Hannibal were hit hard by the loss of tourism revenue. Branson is supposed to get $2.3 million in federal aid. Hannibal is expected to get $3.5 million.
Sheets said municipalities will spend much of the money on sewer, water, public safety and broadband projects. He said virtual learning didn't work for students across swaths of rural Missouri, as well as in pockets of north St. Louis County.
"They didn't have high-speed internet," he said.
Sheets wasn't convinced that Dellwood's plan to give homeowners $1,000 grants to beautify their homes would meet the requirements.
"They need to be cautious," he said.
'Up to interpretation'
As north St. Louis County communities see a rise in the number of rental properties, Dellwood Mayor Reggie Jones said he wanted to help those who have been willing to establish roots there. He said beautifying neighborhoods will make them more desirable places to live, which makes the region more viable.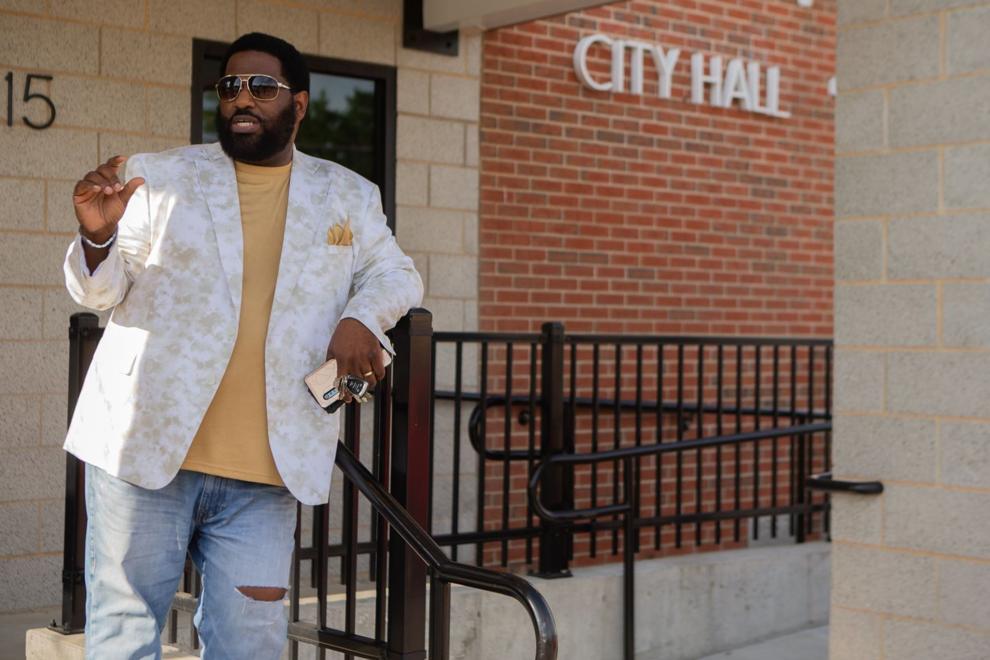 He said there are broad guidelines for the funding. Dellwood is trying to hone in on housing.
"In my eyes, all of that is going to be up to interpretation," Jones said.
He said the grants will be for homeowners who have invested in the community by paying their taxes and living in their homes, not renting them.
"They deserve some sort of relief, especially through the pandemic," he said.
One of the beautification grant applicants is Wendy Evans, 54. She's an administrative assistant in the emergency room at Barnes-Jewish Hospital.
"I put it in God's hands," she said of going to work during the pandemic, "and wore my mask and shield. I took my chances, I guess, but I went in and helped."
Here in Dellwood, she and her husband, Doug, live on a corner lot on Jett Drive. Their lawn is well-manicured and landscaped. If they get the $1,000, they'd like to spend some of it on a trashcan for people to use at a nearby school bus stop.
"Now if they'll use it, I don't know," she said.