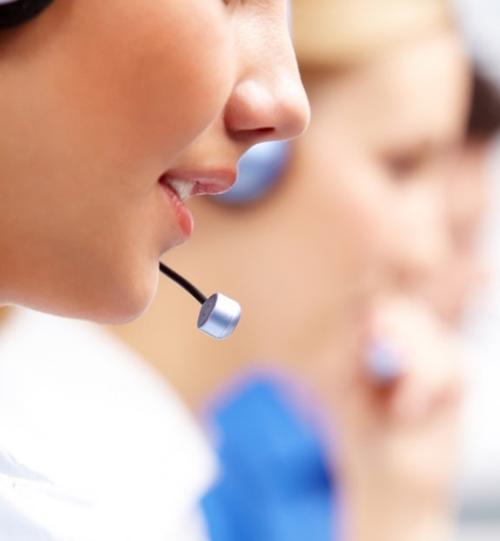 When Jason Birrittier started his own professional fundraising company, it may have seemed natural that one of his clients was a charity supporting burn trauma centers for firefighters.
Birrittier was 4 when he was yanked out of a south St. Louis apartment fire. His eyes were rolled back, and he wasn't breathing. A fireman resuscitated him.
"Another 30 seconds and he would have been gone," the fireman told a reporter in 1985.
Two decades later, Birrittier, after some experience working at a telemarketing call center, founded Public Safety Inc. in St. Louis. He landed contracts to solicit donations in Missouri for the Disabled Firefighters Fund, the Coalition of Police and Sheriffs, and the American Veterans Relief Foundation.
He got more than 80 percent of the money he raised — not an unusual deal when a charity hires a fundraising company.
In 2009, authorities claimed the three California-based nonprofit groups were shams that 'shamelessly" exploited people's "unwitting" generosity. Birrittier insists he didn't know and proclaims his innocence, but he was still accused of "deceptive and fraudulent" solicitation campaigns by Missouri's attorney general and barred from fundraising in the state for five years.
Birrittier, 29, has become outspoken about fundraising for charities, partly because the firms often get a huge share of the money they raise.
"It's a dirty business, it really is," he said in an interview outside his south St. Louis apartment. "The attorney general should shut them all down … It's taking the money out of somebody's pocket and putting it in the pockets of the owners."
State attorneys general, consumer watchdogs and industry groups agree that many deals between charitable groups and fundraising firms are off-kilter.
And donors, they say, usually don't realize that most of their money may be going to the firm drumming up donations, not a charity.
Missouri public records show that 97 professional fundraising companies were recently registered to solicit charitable donations from state residents.
A Post-Dispatch review of about 500 agreements between the companies and nonprofit groups found that in half of the cases, the companies got paid at least 70 percent of the donations. The money in those cases was usually raised through telemarketing and direct mail.
"I would not give through a fundraising entity that was keeping 70, 80, 90 percent of proceeds raised," said Attorney General Chris Koster. "Anyone would perceive that as unfair."
The Illinois attorney general's office says it sees similar numbers.
States, though, are limited in what they can do because the U.S. Supreme Court has held that high fundraising costs are not illegal.
Some charities say hiring telemarketing firms is practical and efficient — the firms handle all the work, and the charities net money they would otherwise not have gotten.
"It's just the nature of the beast," said David Thelen, founder of the Committee for Missing Children, based in Georgia, which pays a fundraiser 88 cents of every dollar donated. "It's not a good deal from the standpoint of the donor. I feel terrible about that."
But the money raised, Thelen said, has helped bring home 1,500 missing kids.
Telemarketing firm Xentel Inc., which raises money for several nonprofit groups and has call centers in St. Louis, says high percentages are needed to make a profit.
"The percentage is high because our costs are high," said Len Wolstenholme, a director with Xentel.
The firm, based in Fort Lauderdale, Fla., reported earning $2.3 million in profit in 2009 off $92.4 million in revenue, or a 2.5 percent margin.
Telemarketing "is the single most effective way that we have found to take our clients' message and programs to the marketplace," Wolstenholme said.
The Better Business Bureau advises charities to spend no more than 35 percent of donations on fundraising a year.
"Why not have (telemarketers) disclose how much money they are going to keep right up front, right off the bat?" asked Jim Judge, director of the St. Louis Better Business Bureau's charity information service. "If people really knew the truth, would they ever donate over the phone again? Probably not."
If a firm is going to raise money for charitable groups in Illinois or Missouri, it must report financial agreements to the attorney general offices in those states.
The offices oversee charities and a registry of professional fundraising firms, including scripts used to ask residents for donations over the phone.
Many of the agreements pay the companies a percentage of all donations. Others call for different forms of payment, such as flat fees.
The Association of Fundraising Professionals in Arlington, Va., isn't convinced that percentage-based fundraising is ethical.
"The firm sort of has the charity at its mercy," said Michael Nilsen, a spokesman for the association.
The call lists used to solicit donations often stay with the fundraising firm, and that keeps charities from developing relationships with donors, Nilsen said.
"It's the exact same type of charities that this seems to happen to a lot," he said. "The names kind of pull at your heart strings, in terms of badges or veterans. The people don't stop to question how the money is being used."
Budgets for some police and fire organizations, or so-called badge groups, rely heavily on companies that telemarket.
Half of the 41 badge groups listed in Missouri's fundraising registry have given up more than 80 percent of donations to outside firms. Veterans groups had similar showings.
Compounding the problem is that most donors reached by telemarketers think they are talking to an actual officer, said Judge, of the Better Business Bureau.
Donors "believe that sticker that you put up in your window will actually stop you from getting a speeding ticket," he said.
The Missouri Peace Officers Association uses Community Relations Inc. of Bolivar, Mo., to raise money. Community Relations keeps 80 percent of the donations it raises for the association, whose mission is "to raise the standards of law enforcement in a professional way to enhance the abilities of officers in service to their communities."
With an annual budget of about $100,000, the nonprofit group's main source of income comes from telemarketing, apart from membership dues for 900 people. The association says the deal with Community Relations makes sense because a return is guaranteed and the cost is nothing.
"They do all the paperwork," said Jim Huff, the group's executive director. "They put a lot of time and effort and resources into what they are doing."
A $20 gift over the phone leaves $16 to Community Relations and $4 to the peace officers. Of that $4, half pays for management and other costs, and the remaining $2 pays for the group's services.
James Carr, president of Community Relations, argues that the small cut is better than nothing.
"These organizations wouldn't exist a lot of times without the funding that they receive from companies such as mine," he said. "It's the only way they have to get their name out and generate funds. It's definitely more than fair."
Richard Steinberg, an economist with the Center on Philanthropy at Indiana University, cautions against rushing to judgment.
"People don't immediately understand. All they hear is 85 percent and common sense says something must be wrong," he said.
The key, he says, is look at the long-term payoff for charities, as fundraising efforts help them establish a loyal base of new donors. That can more than offset the amounts ceded to fundraising firms.
Steinberg acknowledged, however, that there is more suspicion if fundraising agreements are percentage-based, rather than a flat fee.
"There is reason to suspect them of using an inefficient arrangement that would discourage donations," he said.
National Community Development Services, of Atlanta, has a similar view. The company has raised millions of dollars for the Boy Scouts of America's Greater St. Louis Area Council without telemarketing, relying instead on personal visits with businesses and potential donors.
National Community charged the Scout organization a flat fee that equaled less than 10 percent of donations raised, said Laurie Whittington, the firm's administrative services manager. She said she was "just in awe" of the high figures in some percentage-based contracts.
"It should be under 10 percent to make it worth it for the client," Whittington said.
After his run-in with authorities over raising money for the alleged sham charities in California, Birrittier shut down Public Safety.
He has been working at Busch Stadium, pushing credit card applications. He hopes to someday open a marketing firm.
His telemarketing company was accused of leading Missouri donors into thinking their gifts would be used locally, not on the West Coast. Solicitors also led potential donors to think they were police officers or firefighters, state officials claimed.
Birrittier denies the allegations. Still, he declined to elaborate on how he hooked up with the groups in question.
He pointed out that Public Safety employed nine people at its peak in 2009, and he said a goal was to lift the spirits of disabled police officers and firefighters and homeless veterans. Birrittier's grandfather was a fireman.
"I felt by what I was doing, I was still helping out," he said.
By the end, he said, he was in debt and felt burned by his clients. So he agreed to close rather than fight the government.
Birrittier said he enjoyed talking to donors. If any of them asked how much of their donation would stay with Public Safety, he said, he would offer the truth — 82 or 85 percent, depending on the charity.
"People would still give after telling them that," he said, "believe it or not."