ST. LOUIS — Events across St. Louis on the holiday commemorating the end of slavery in the U.S. often focused on calls for action to end racial oppression, including one group of protesters plastering St. Louis City Hall with lists of political demands.
The flyers were posted on the building Friday afternoon during one of several marches and events for Juneteenth. The holiday commemorates June 19, 1865, the day African Americans in the Texas Gulf Coast city of Galveston were among the last enslaved people in the country to be told by federal troops of their freedom. It was more than two years after the Emancipation Proclamation was signed in 1863 by then-President Abraham Lincoln.
The day traditionally includes cookouts and festivals, but this year, amid nationwide protests against racial injustice, it took on a different tone.
Kayla Reed, executive director of the advocacy group Action STL, which held a downtown march Friday, said her organization is using the holiday as a call for action for the group's demands, including cutting funding for the police department, dropping charges against protesters who have been arrested, and closing the city's Medium Security Institution, the jail that's commonly known as the workhouse.
"Juneteenth is a celebration of freedom for Black people from an oppressive institution and in 2020 we are still watching Black bodies being oppressed by a racist organization: the police," said Reed, standing near the wall of demands on City Hall. "We believe they are overfunded and they are actually perpetuating more harm for Black people in this city and across the country than they help public safety."
About 250 people gathered downtown Friday evening. People held signs that read "Defund the police" and "End police brutality," and members of the organizing group Expect Us waved the African flag.
Just after 7 p.m., some members of the crowd gathered in a circle and painted the word "Reparations!" in big, yellow letters on Tucker Boulevard outside of City Hall, referencing a common social justice call for reparations for the descendants of slaves in the U.S. Protesters in cities across the nation have also painted "Black Lives Matter" on roads in recent weeks.
I'm at the Downtown St. Louis Juneteenth celebration where members of the crowd have painted REPARATIONS! on Tucker Boulevard in front of City Hall, which is also across from the jail and courthouse. pic.twitter.com/vIoPPnf1fS

— Taylor Harris (@ladytiamoyo) June 20, 2020
Most attendees said this was the first time they had celebrated Juneteenth but that they would continue to do so in the future. Sowande Mustakeem, a Washington University professor of history and African American studies, said it's time Missouri and other states put forth more effort to not only embrace but also learn more about the holiday.
"We live in a diverse nation. For so long, the history and the celebrations have been anchored on whiteness and the symbolism of white supremacy," said Mustakeem. "In this regard, now we are expanding out the view of what it means to be American through other lenses."
'Angry is how we get things done'
Other events for Juneteenth included a gathering of about 100 people on the front steps of the brick St. John United Church of Christ, a congregation that's been in north St. Louis since 1852, 13 years before enslaved people in Texas learned of their freedom.
St. John Pastor Michelle Higgins said the church typically celebrates Juneteenth. This year, with wider attention to the holiday in the midst of racial justice protests around the country, she knew they needed to host an event in the city's majority Black north side.
"This is a holiday that Black people made famous. It is about us being free when somebody tried to stop us," she said. "And that is the story of north St. Louis and this church has been here for more than 160 years. We've seen the city intentionally segregate and refuse to invest here."
Inez Bordeaux, who works with Action STL and the legal advocacy group Arch City Defenders, was among many speakers at the historic church and told the crowd about her mixed emotions this year celebrating Juneteenth after weeks of news about violence against Black people by police.
"While I'm full of joy, I'm also full of anger," she said. "But angry is how we get things done."
She added, "Anger is a renewable resource," before giving the crowd the phone number to St. Louis Mayor Lyda Krewson's office and asking the crowd to call her and present the group's list of demands, including closing the workhouse.
The Rev. Antona Brent Smith, with Missouri Faith Voices, also spoke outside the church, sharing the story of her sister dying from COVID-19. She spoke about the importance of Juneteenth and action for change in light of not only the protest movement but the ongoing pandemic that has disproportionately affected Black people.
"Why are we here in the middle of a pandemic?" she said, wearing a mask as she stood on the church steps. "Because we're saying Black lives matter so much we are willing to take this risk."
'We need our country to move forward'
Another 40 people gathered in East St. Louis to celebrate and lead a Juneteenth motorcade through the city.
Terrance and Stephanie Taylor of East St. Louis began celebrating the holiday seven years ago, but this year the couple organized a raising of the Juneteenth flag over City Hall, alongside the American flag.
"We need our country to move forward," Stephanie Taylor said.
Stanley Franklin, president of the East St. Louis branch of the NAACP, spoke to the group and said the rioting that took place following the death of George Floyd in Minneapolis allowed the country to see more clearly the issues that African American communities are living with, like police brutality.
"And the reason they had those riots? Dr. King stated it beautifully: 'A riot is the voice of the unheard,'" Franklin said.
"Juneteenth is our holiday," he continued. "We have mastered the art of turning pain into passion, misery into music. So Juneteenth is the celebration of our freedom, our joy. There is still much work to be done. There is still a long journey ahead of us."
Jessica Motsinger of Swansea, Illinois, provided drinks and encouraged participants to sign up to vote.
"We're here in support of Juneteenth and everything that it stands for — 155 years now of freedom in our complex American story," Motsinger said. "But it's our story. We need to show our support. Now is not the time to be silent or sit at home on the couch."
Sally Burgess, a white resident of Edwardsville, said, "I'm incredibly embarrassed I didn't know about Juneteenth until last year. It's a travesty that more Americans do not know and do not celebrate. So I do intend to celebrate it from here on out."
"I am so hopeful that we're at a serious turning point in this country," Burgess said. "And that we do not go back to not recognizing the importance of all citizens."
Stephanie Taylor said she hopes that Juneteenth celebrations will encourage unity instead of rioting and violence to bring change.
"Getting out and rioting has us confused in the melee right now," Taylor said. "So we need to withdraw from that, and come up with strategies we can provide our leaders."
Meanwhile, music and smoke from a fired-up grill wafted through St. Louis' Gravois Park neighborhood Friday as dozens of gathered there.
"I'm glad people are starting to wake up, especially people of color, are starting to wake up and understand what this day truly means," Kelvin Evans of St. Louis said.
Shai Clark, an event organizer, said the day was meant to be a break from protesting to celebrate African American heritage and culture.
Joshua Bey of St. Louis said Juneteenth is a celebration needed in the African American community for healing and unity. And in light of George Floyd's death, Bey said, "Maybe we're going through something hard before we get a breakthrough."
"We are no longer just Africans," said SoJourner Wade-Clark of St. Louis. "We are Black Americans. "We still have to fight for our value as people and we have to fight for our lives right now. I really think this holiday means more than it (has) years prior."
Photos: Juneteenth marked with celebrations and protest
Juneteenth brings marches to St. Louis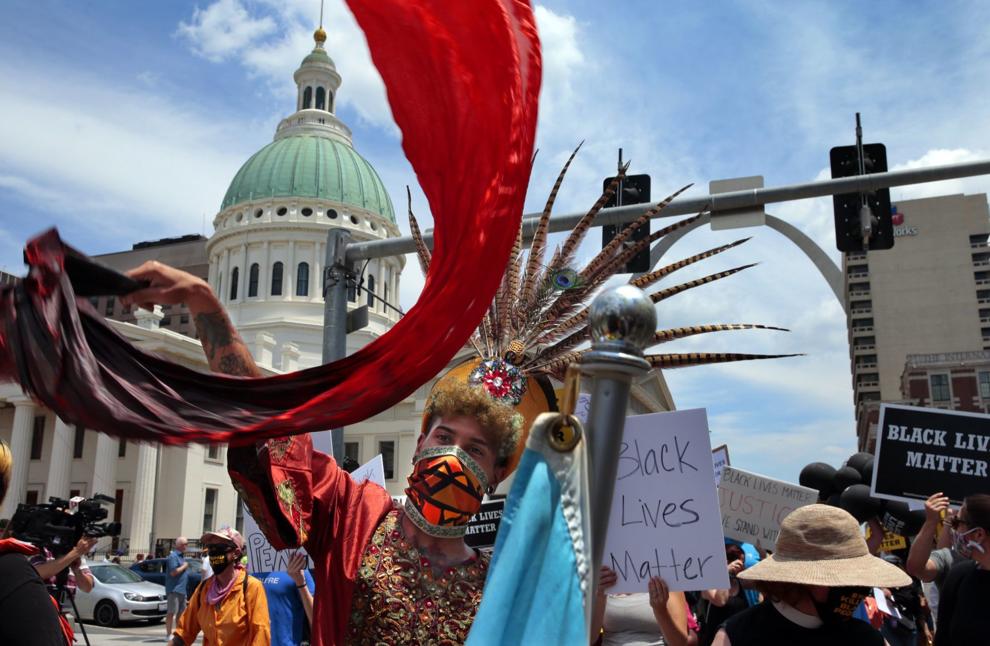 Juneteenth brings marches to St. Louis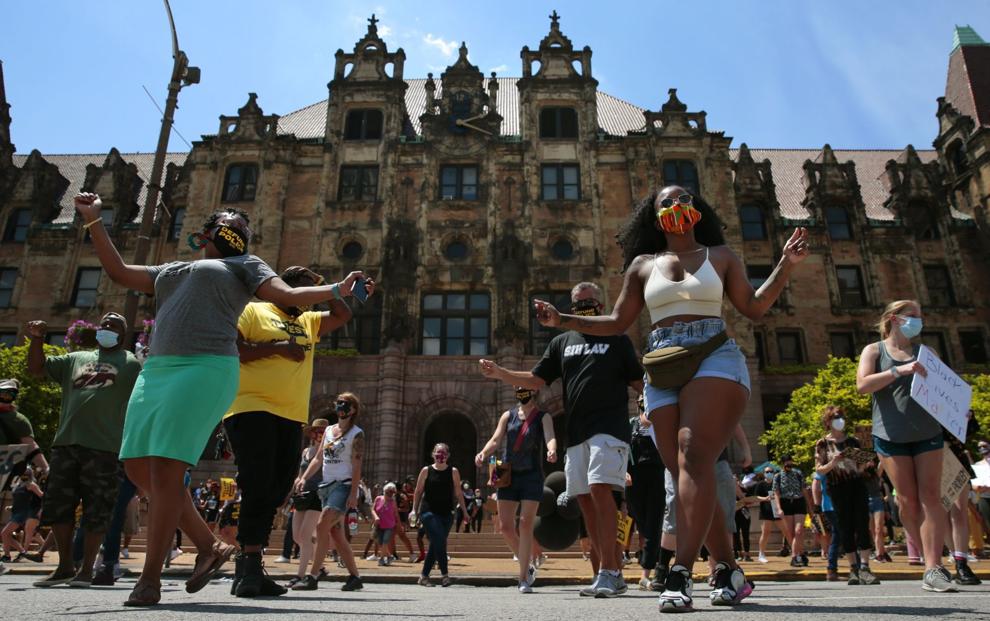 Juneteenth brings marches to St. Louis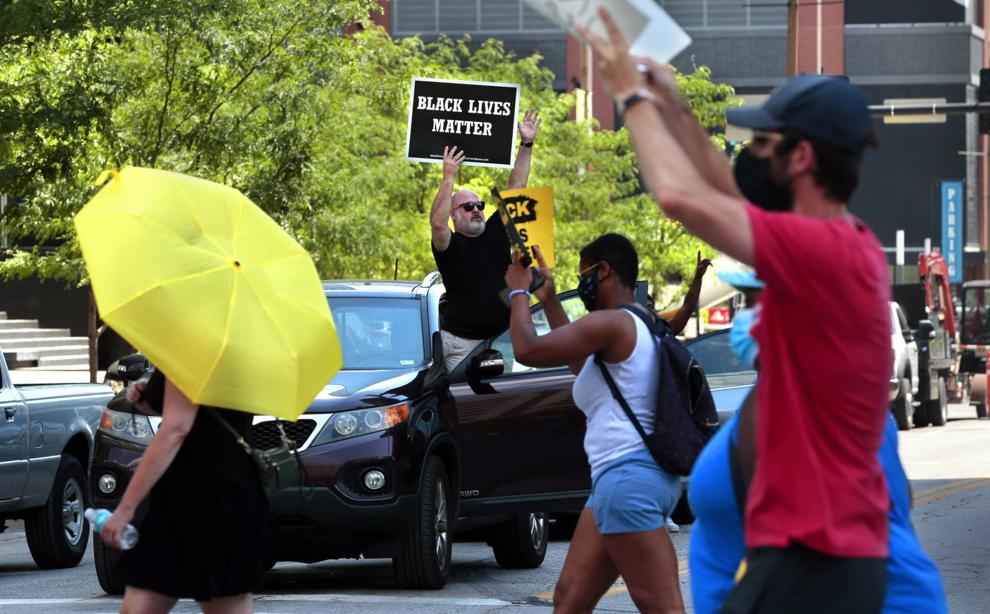 Juneteenth brings marches to St. Louis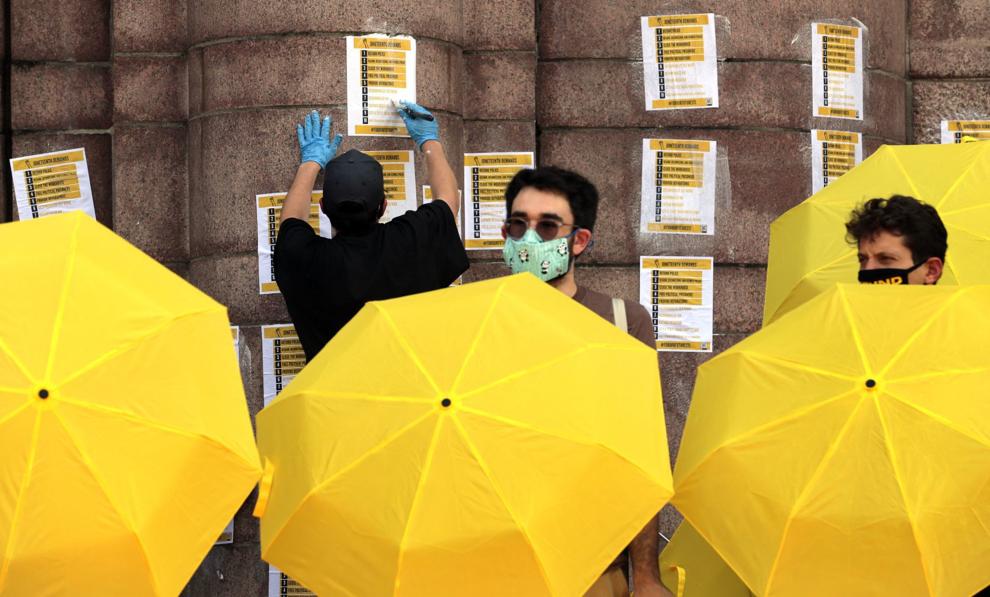 Juneteenth brings marches to St. Louis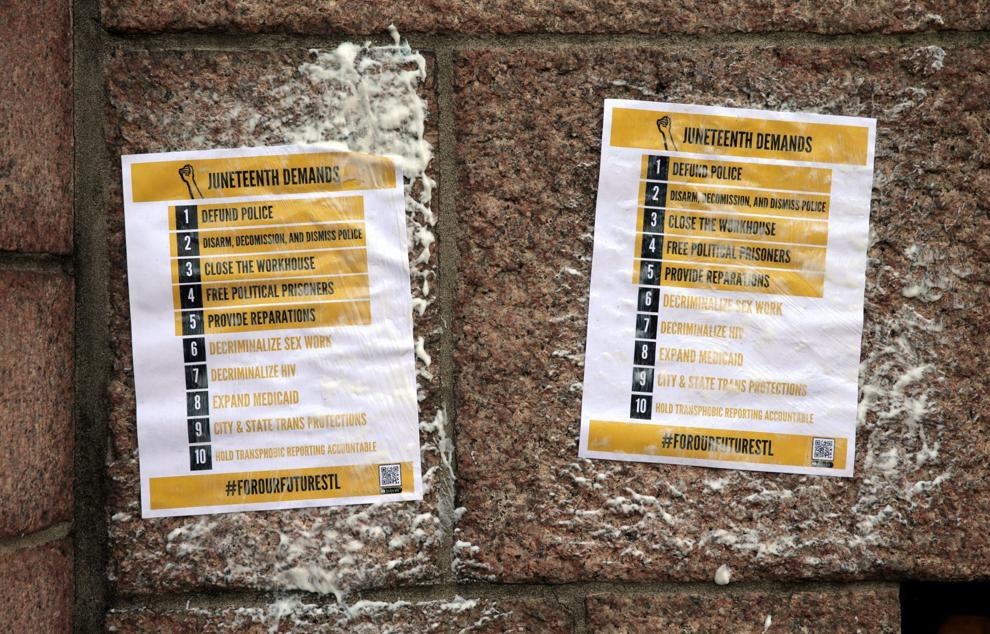 Juneteenth brings marches to St. Louis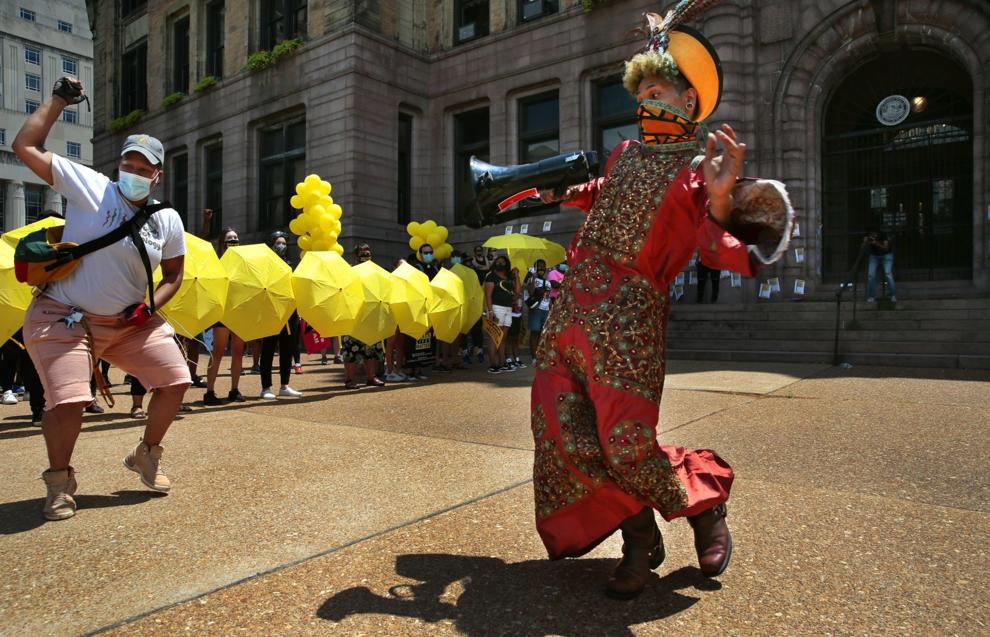 Juneteenth brings marches to St. Louis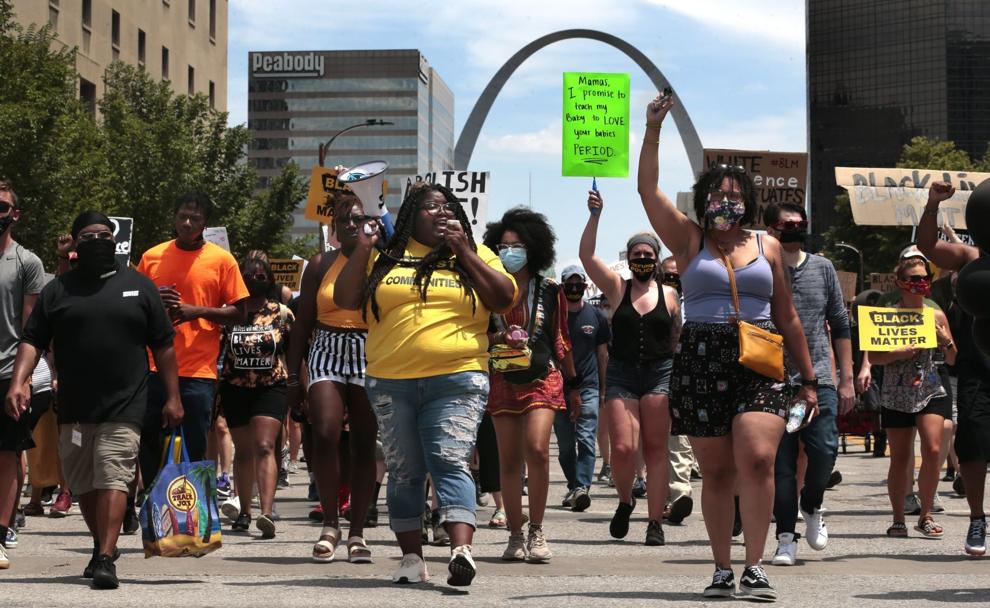 Juneteenth brings marches to St. Louis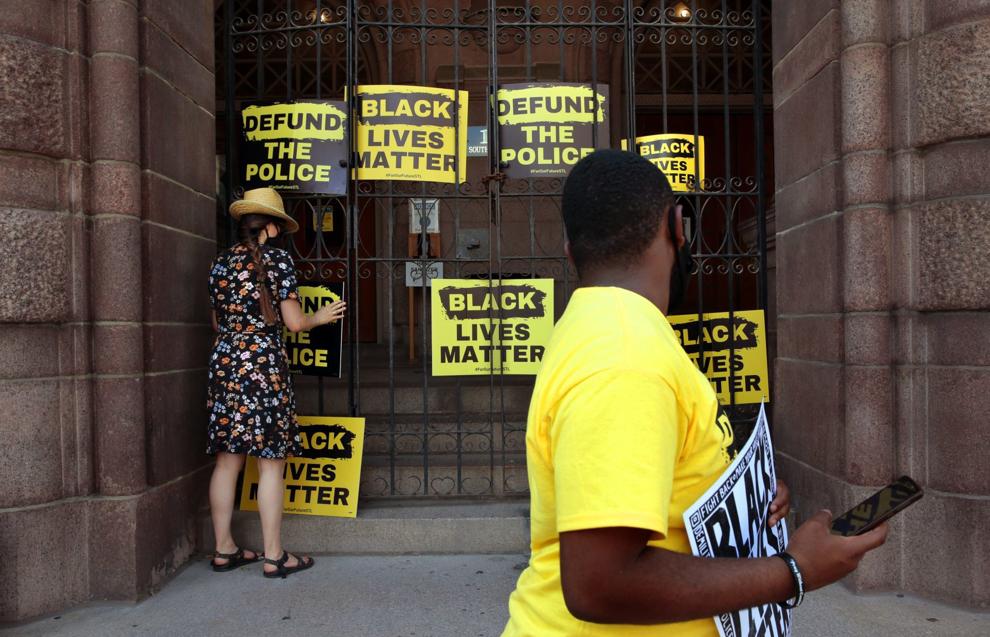 Juneteenth brings marches to St. Louis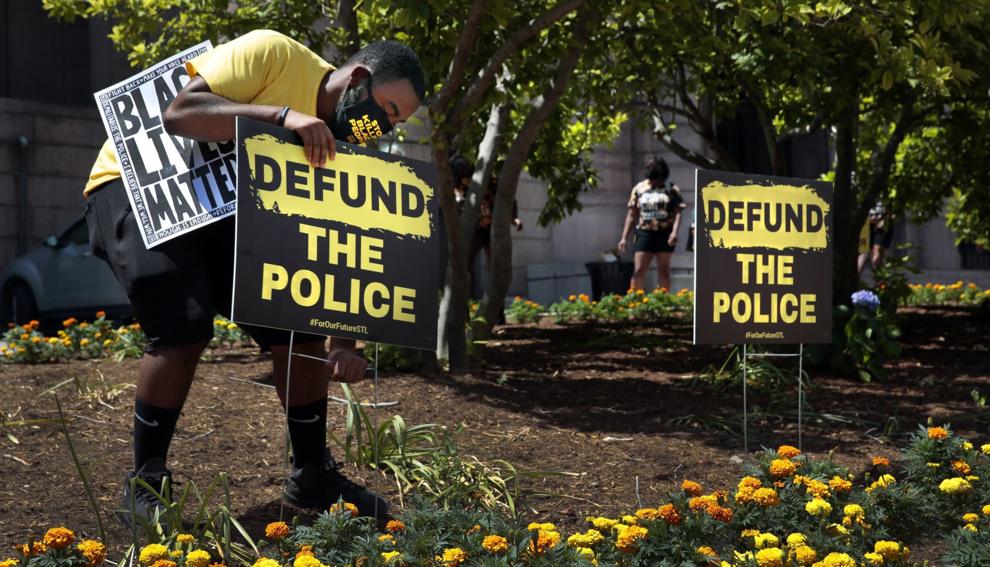 Juneteenth brings marches to St. Louis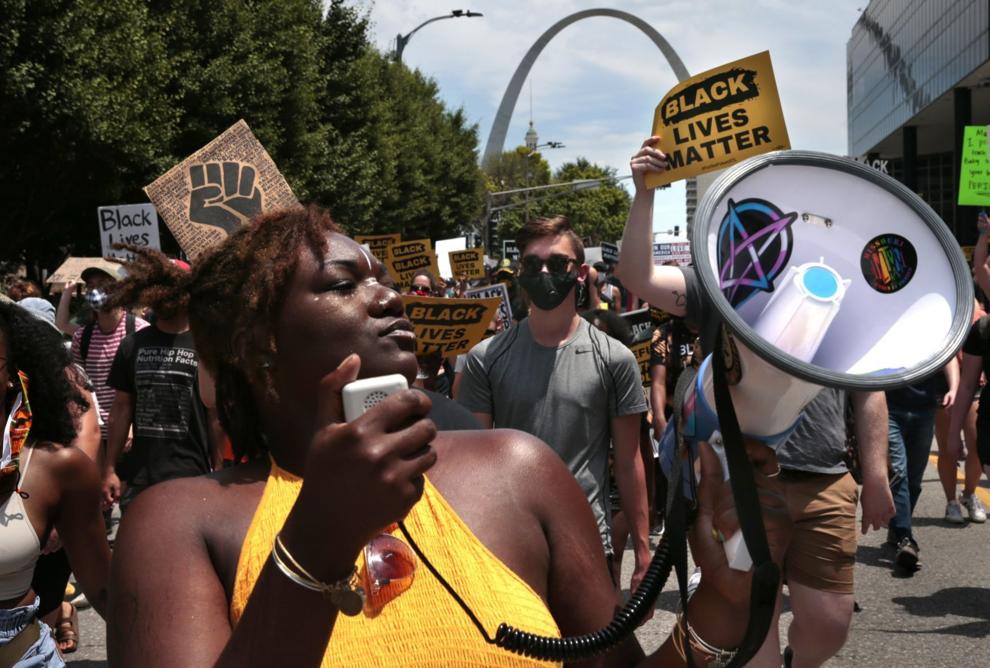 The People's Juneteenth Rally at St. John's UCC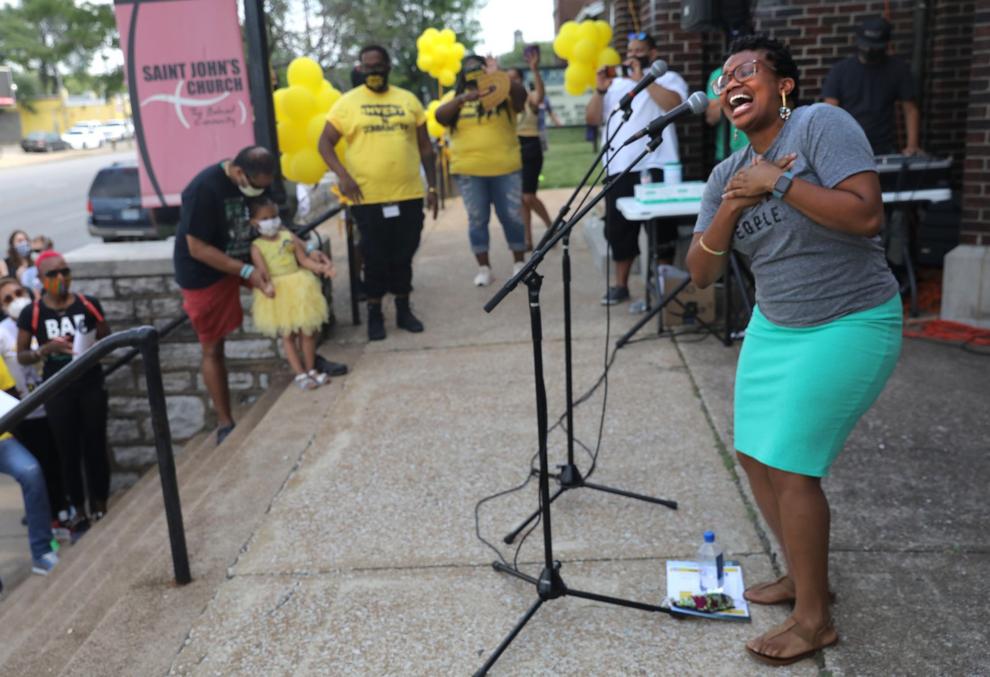 The People's Juneteenth Rally at St. John's UCC
The People's Juneteenth Rally at St. John's UCC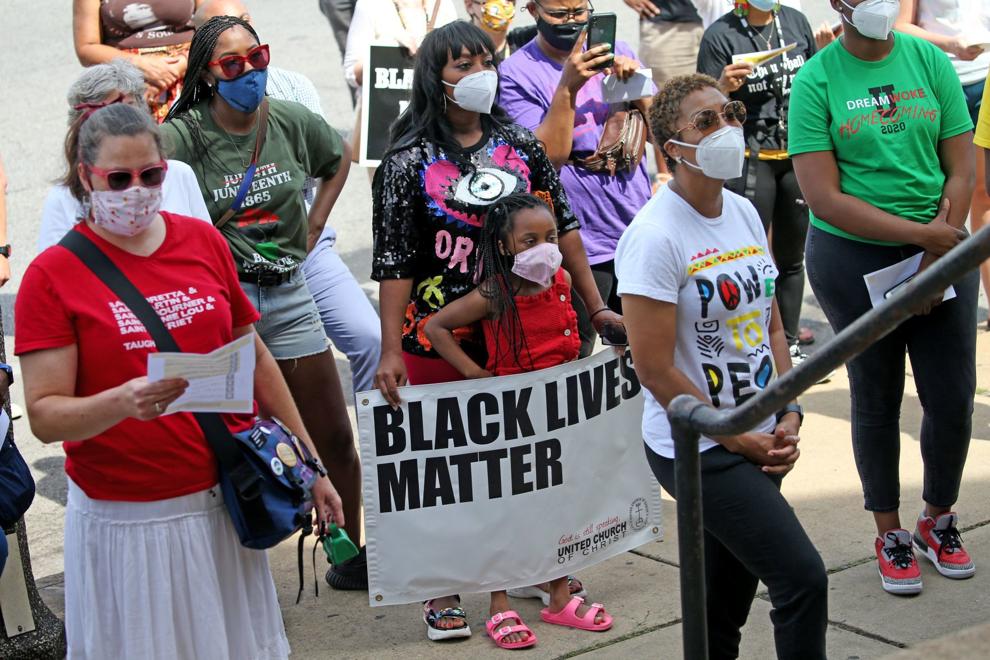 The People's Juneteenth Rally at St. John's UCC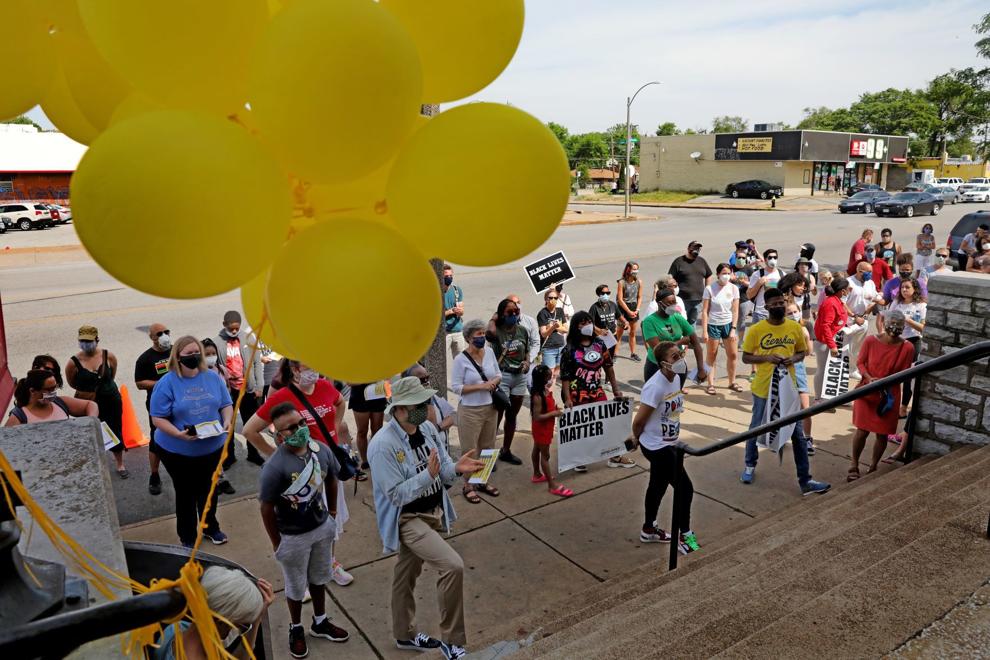 The People's Juneteenth Rally at St. John's UCC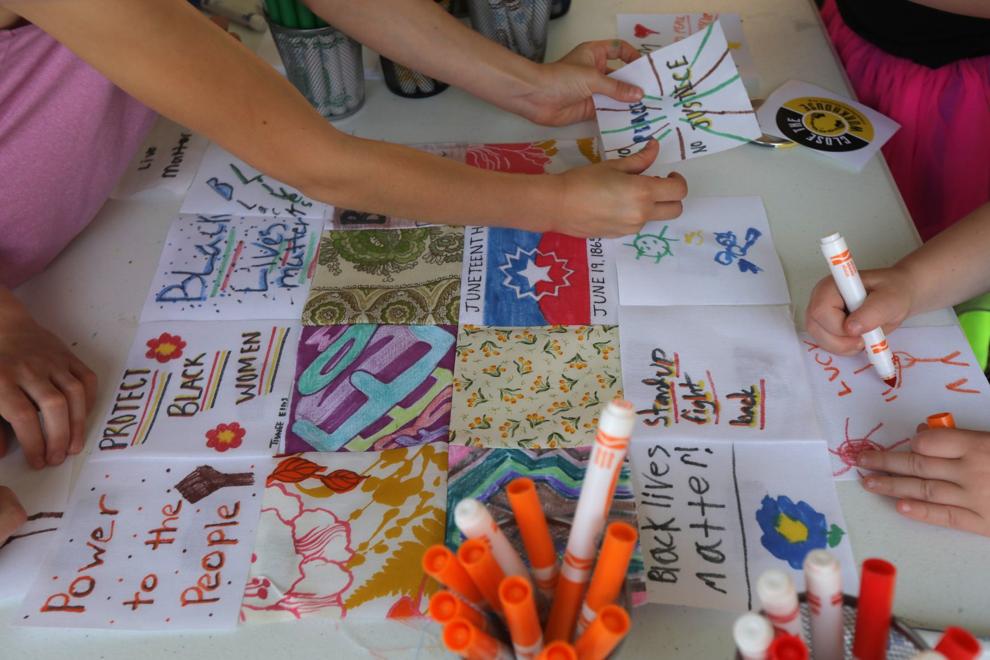 The People's Juneteenth Rally at St. John's UCC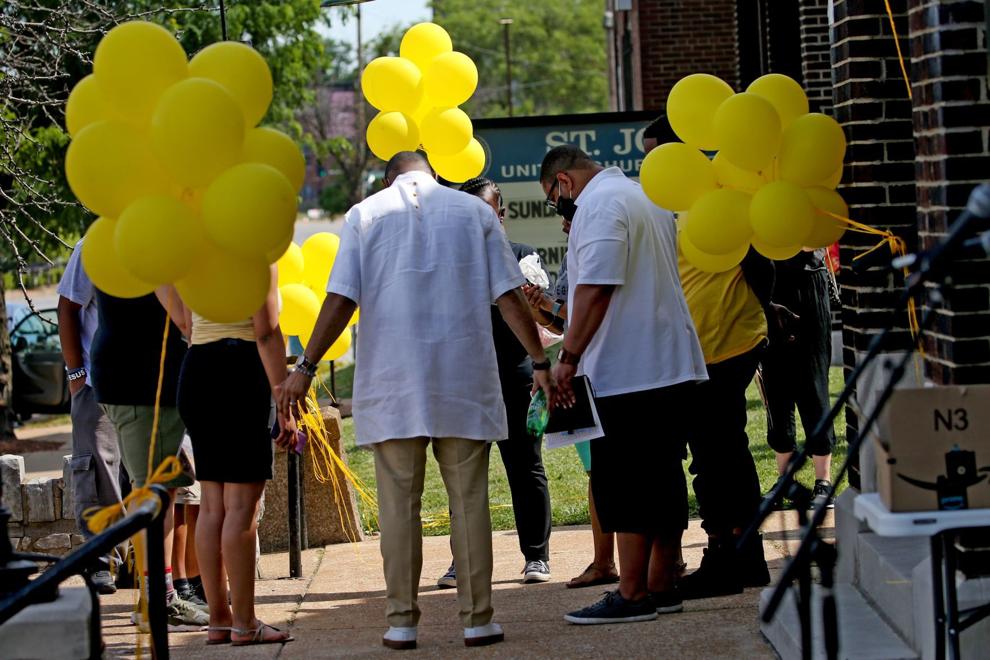 The People's Juneteenth Rally at St. John's UCC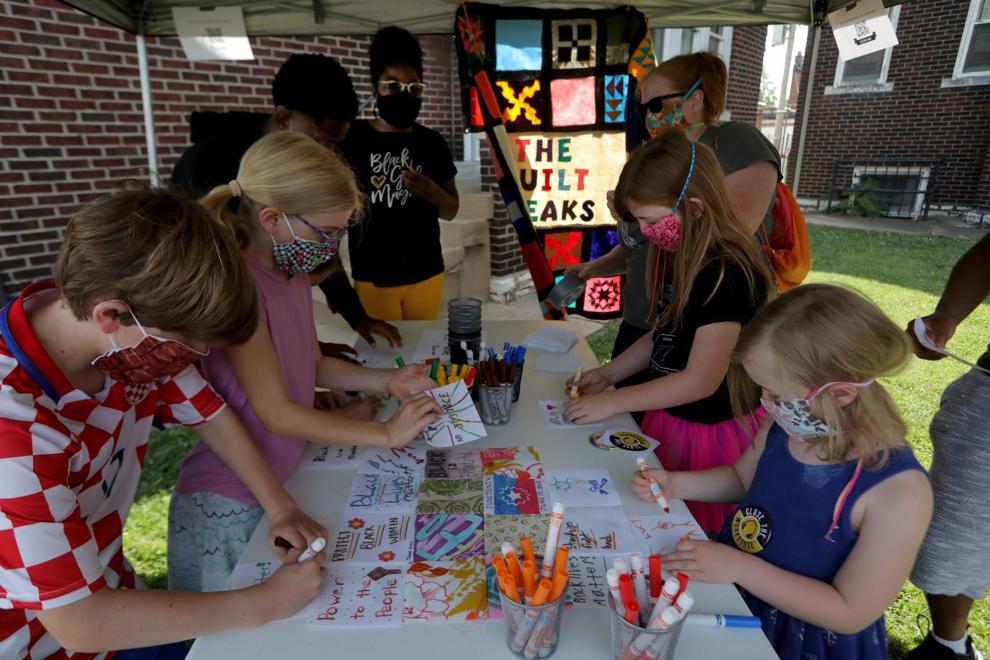 Coalition of Black Trade Unionists for Black Lives Matter march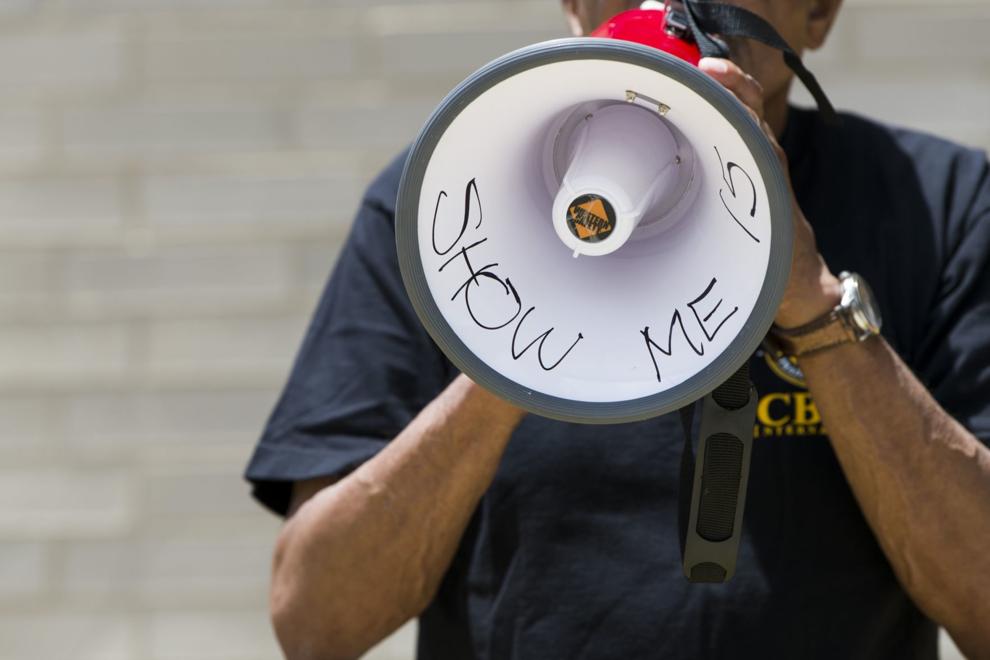 Coalition of Black Trade Unionists for Black Lives Matter march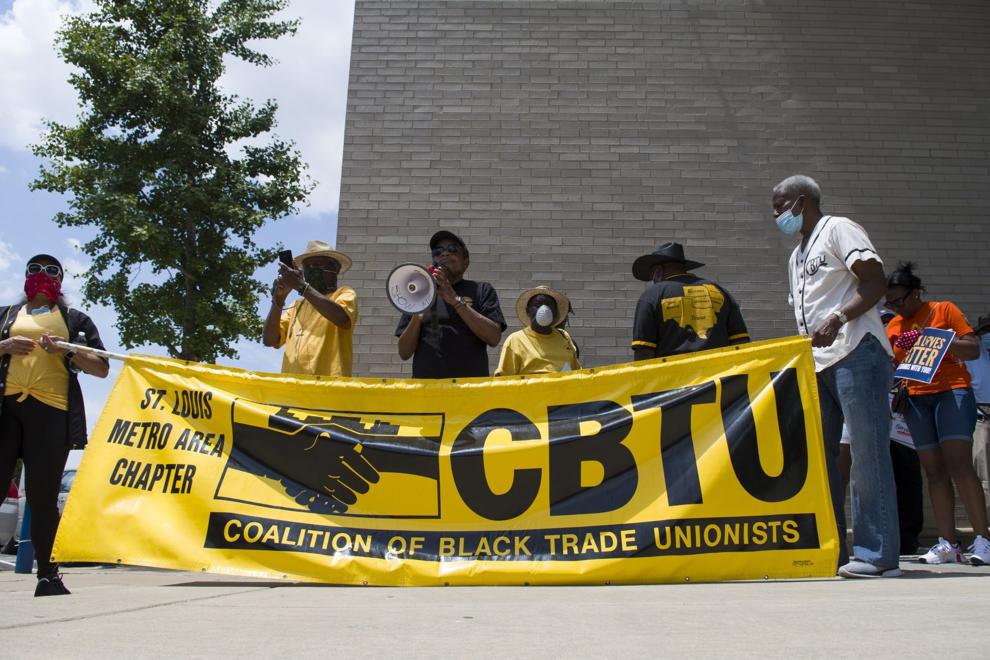 Coalition of Black Trade Unionists for Black Lives Matter march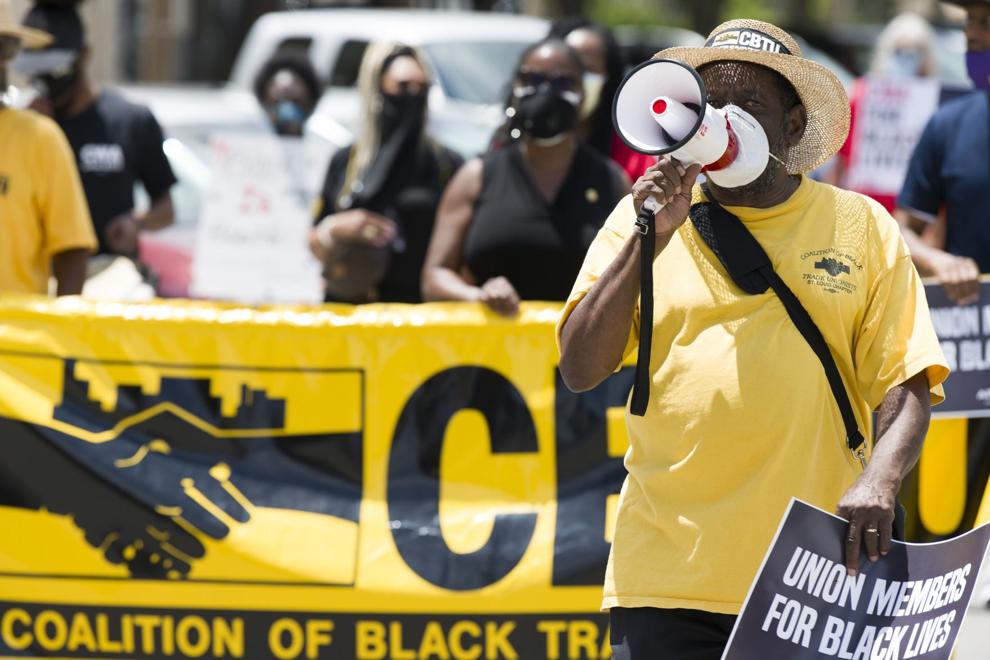 Coalition of Black Trade Unionists for Black Lives Matter march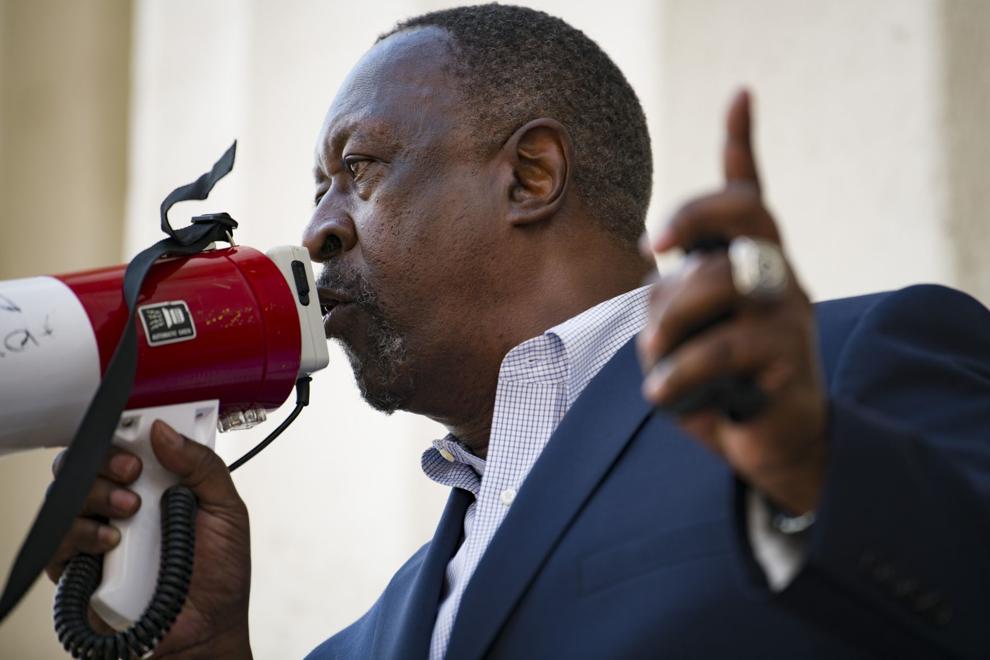 Coalition of Black Trade Unionists for Black Lives Matter march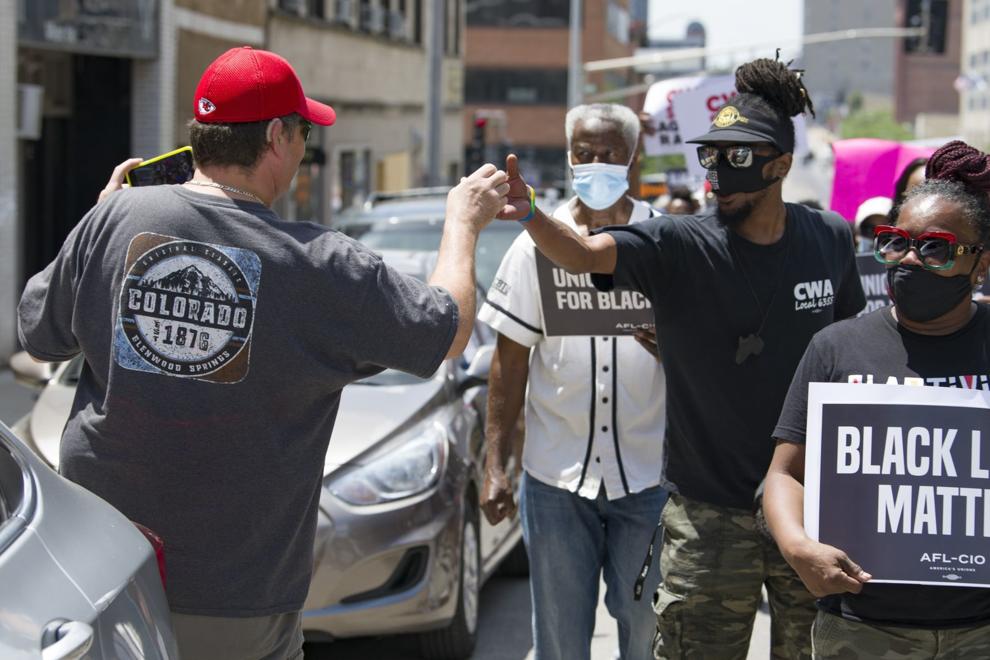 Coalition of Black Trade Unionists for Black Lives Matter march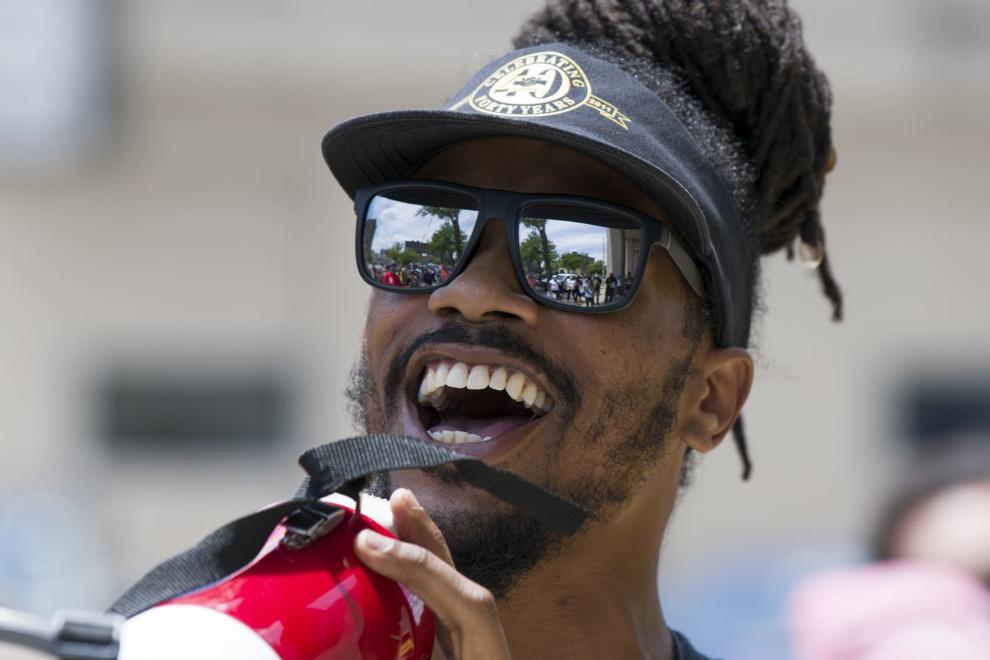 Coalition of Black Trade Unionists for Black Lives Matter march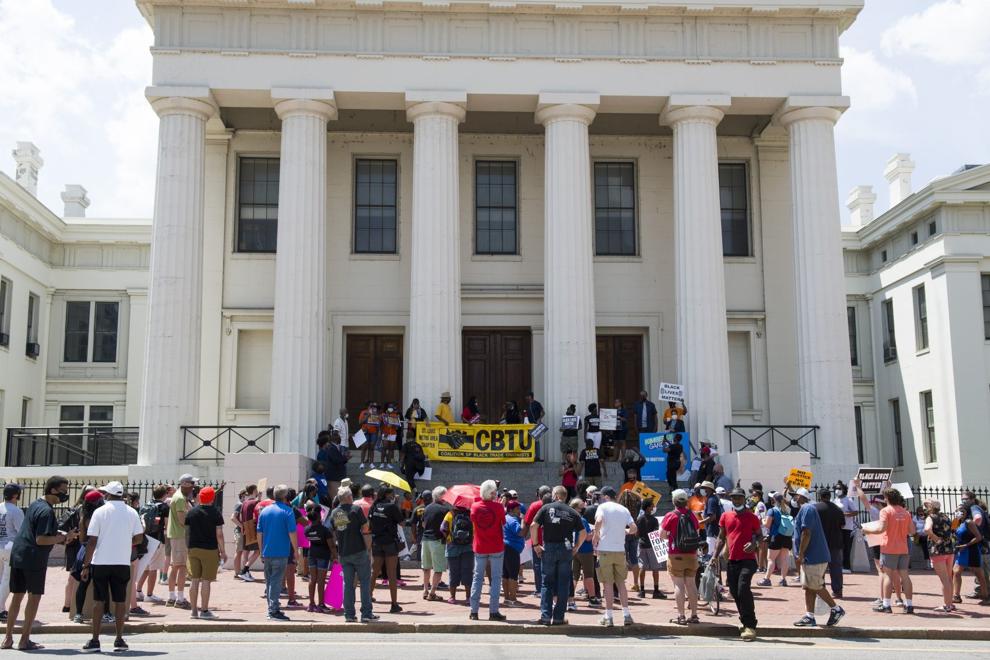 Coalition of Black Trade Unionists for Black Lives Matter march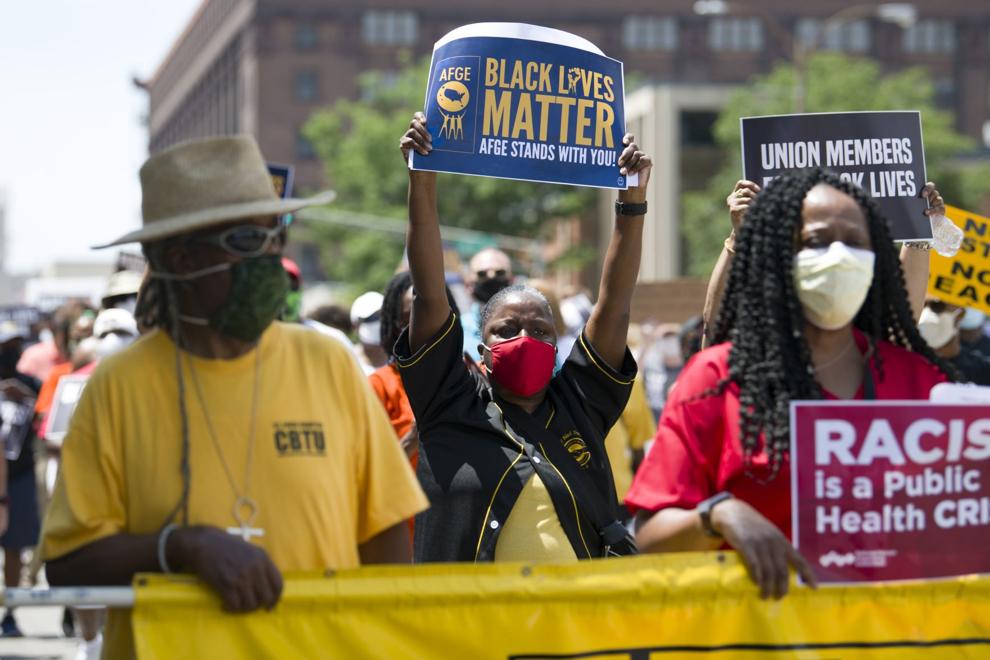 Coalition of Black Trade Unionists for Black Lives Matter march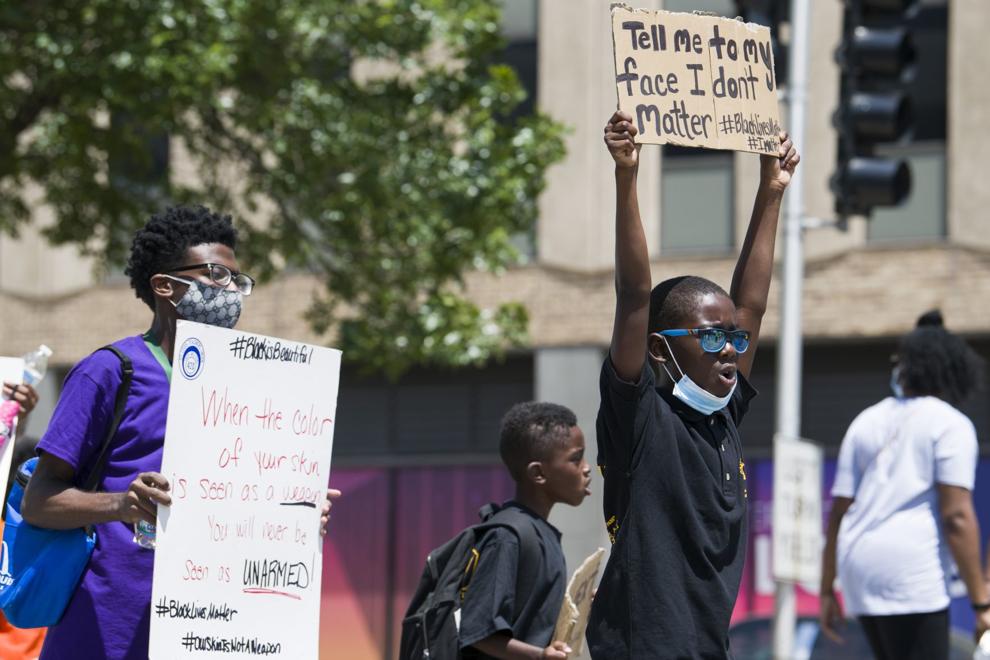 Coalition of Black Trade Unionists for Black Lives Matter march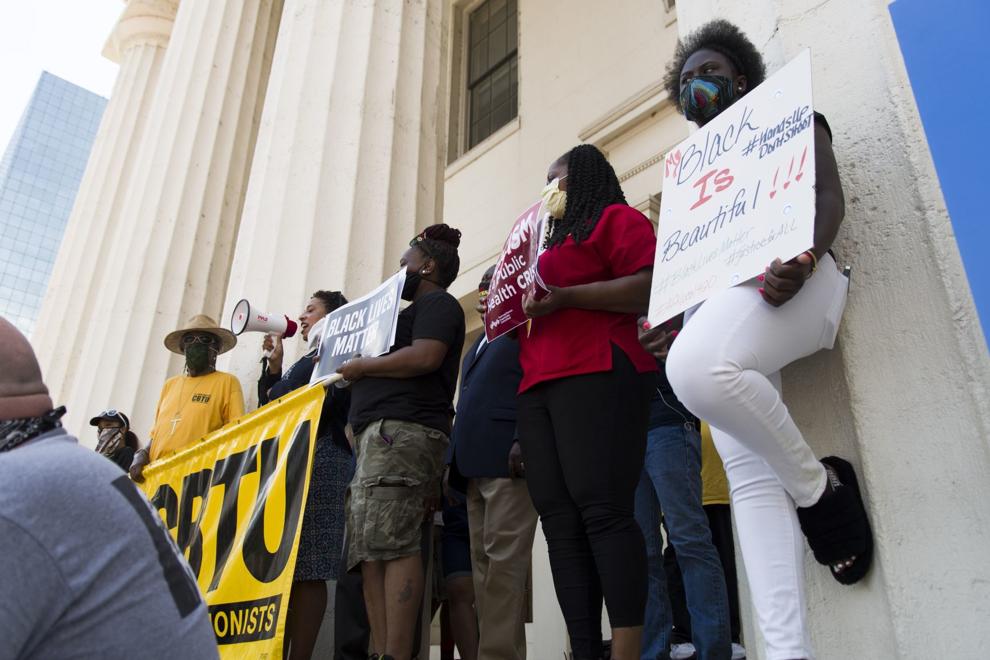 Coalition of Black Trade Unionists for Black Lives Matter march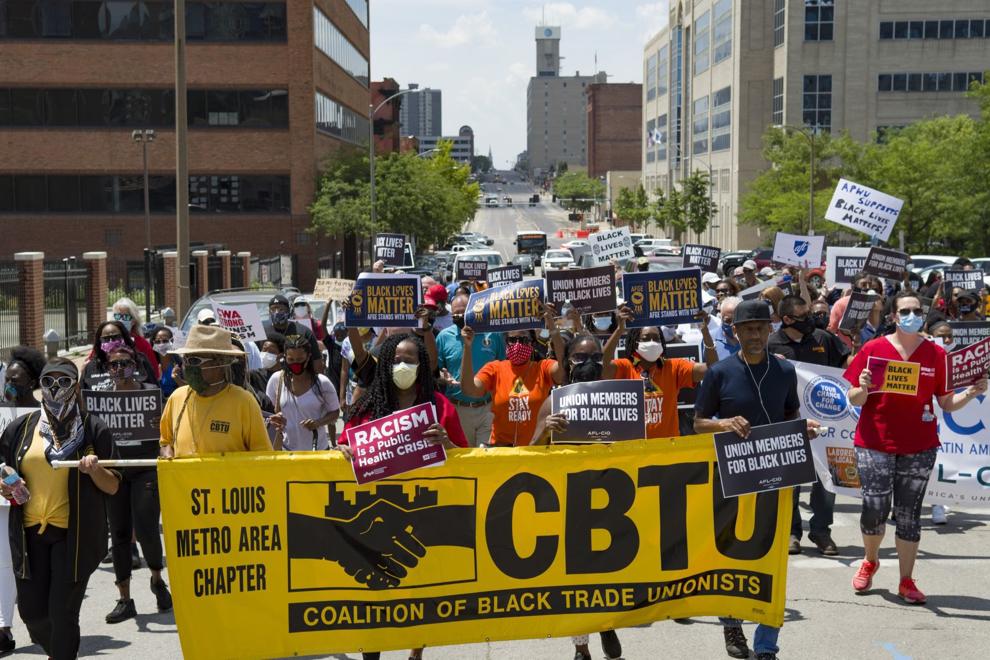 Coalition of Black Trade Unionists for Black Lives Matter march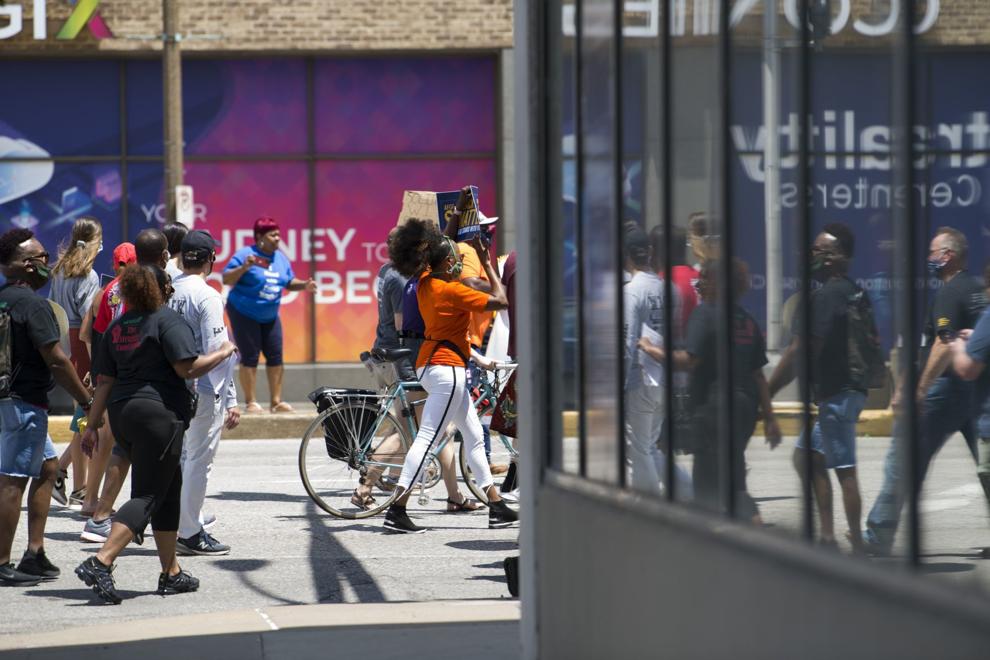 Juneteenth rally in downtown St. Louis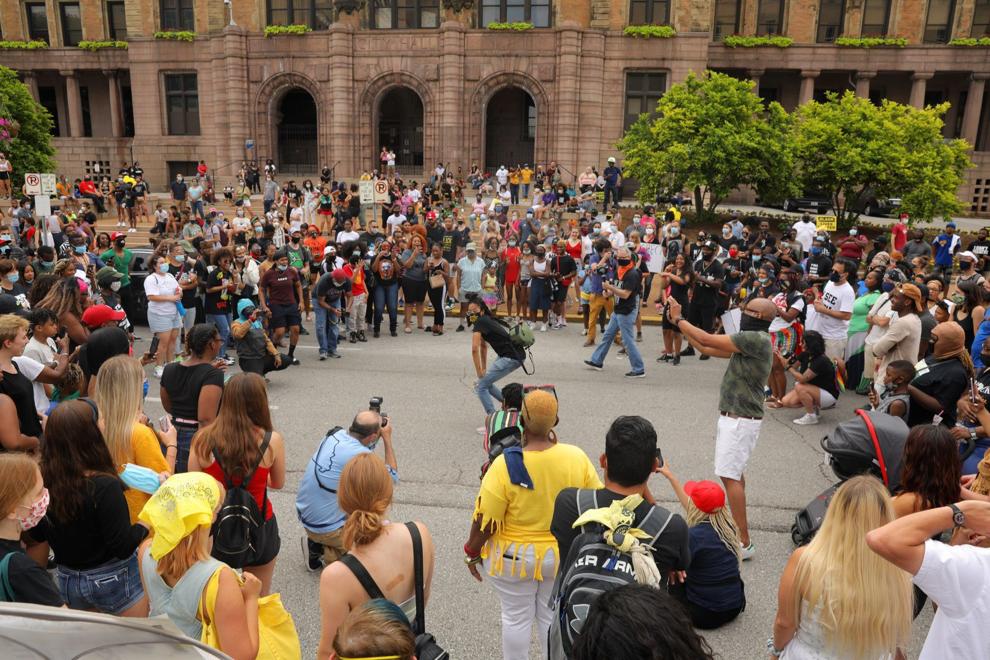 Juneteenth rally in downtown St. Louis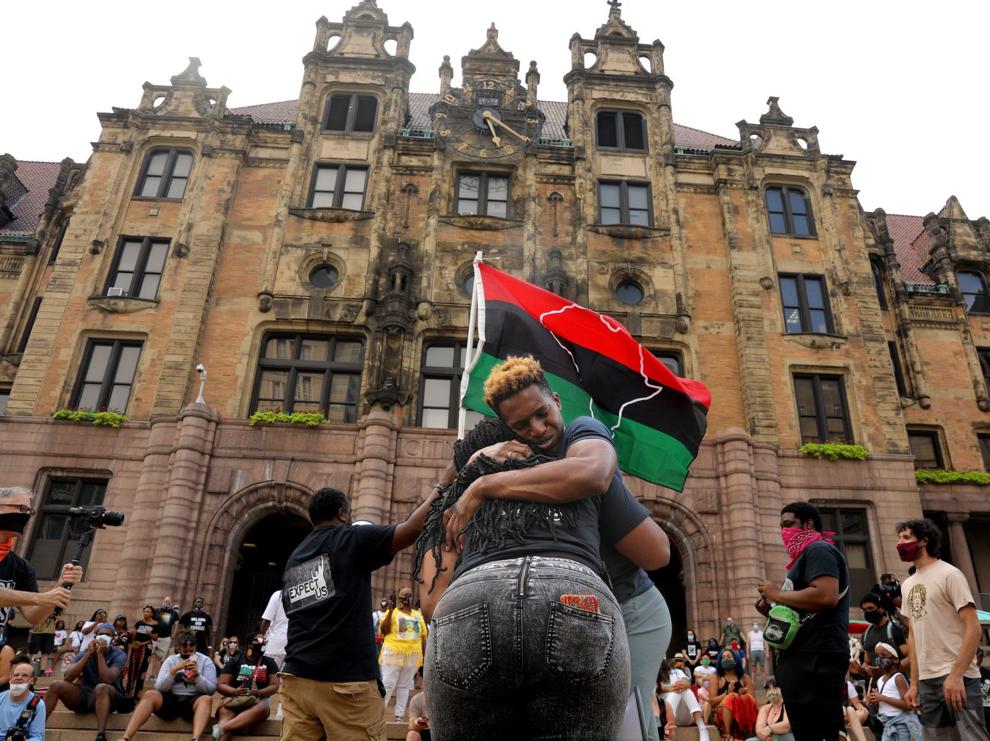 Juneteenth rally in downtown St. Louis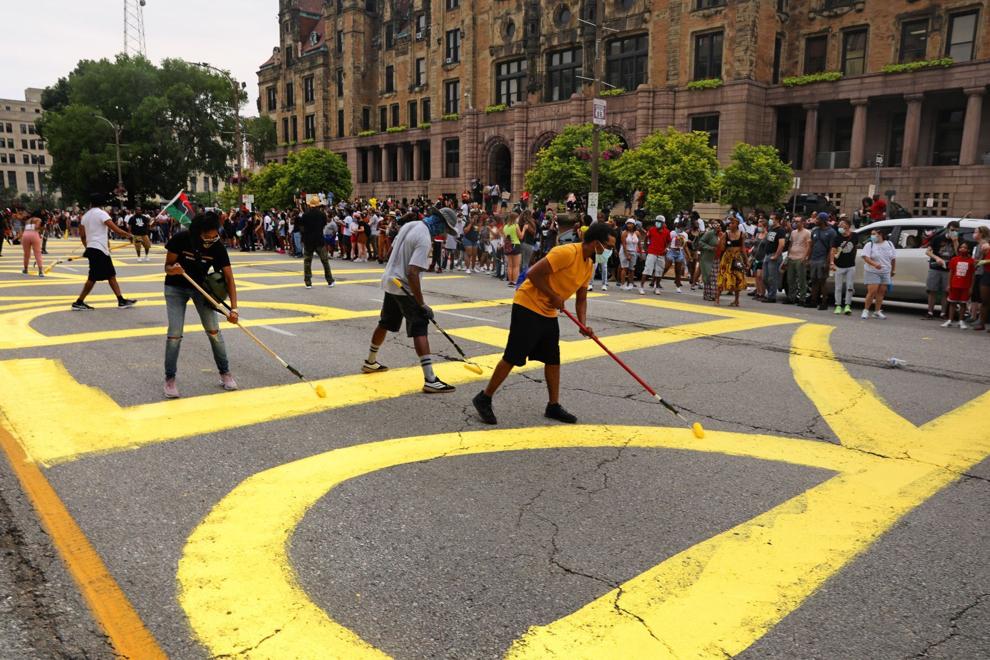 Juneteenth rally in downtown St. Louis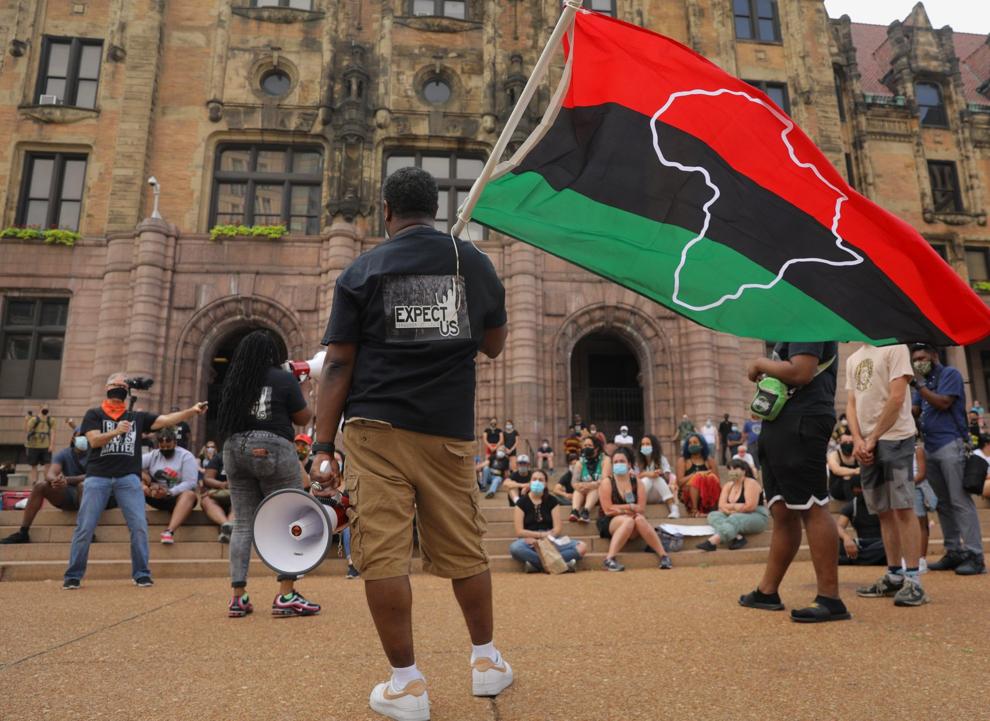 Juneteenth rally in downtown St. Louis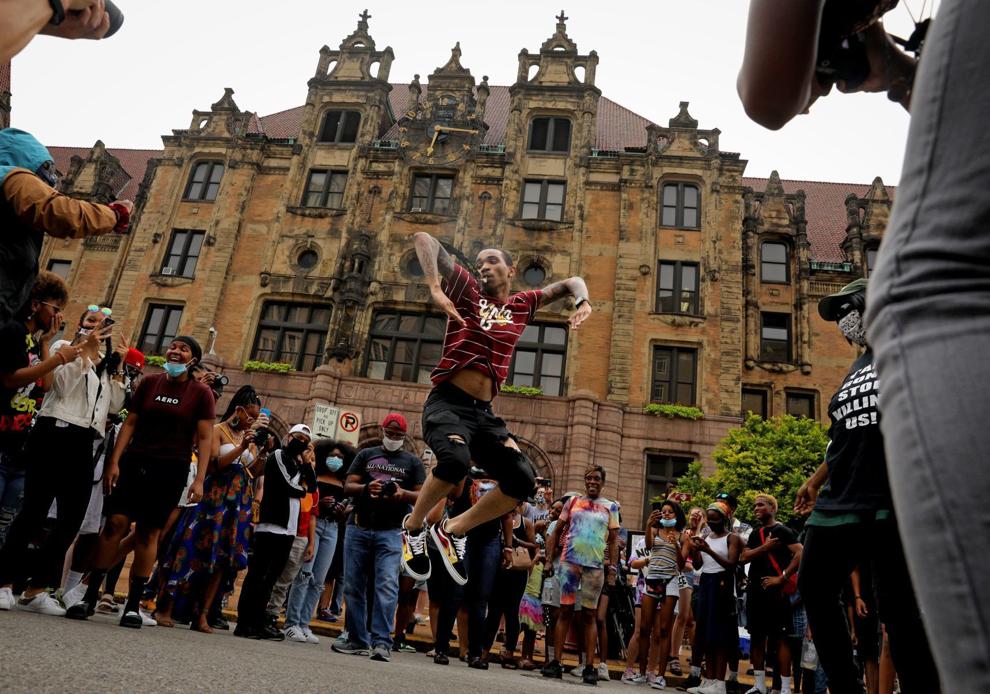 Juneteenth rally in downtown St. Louis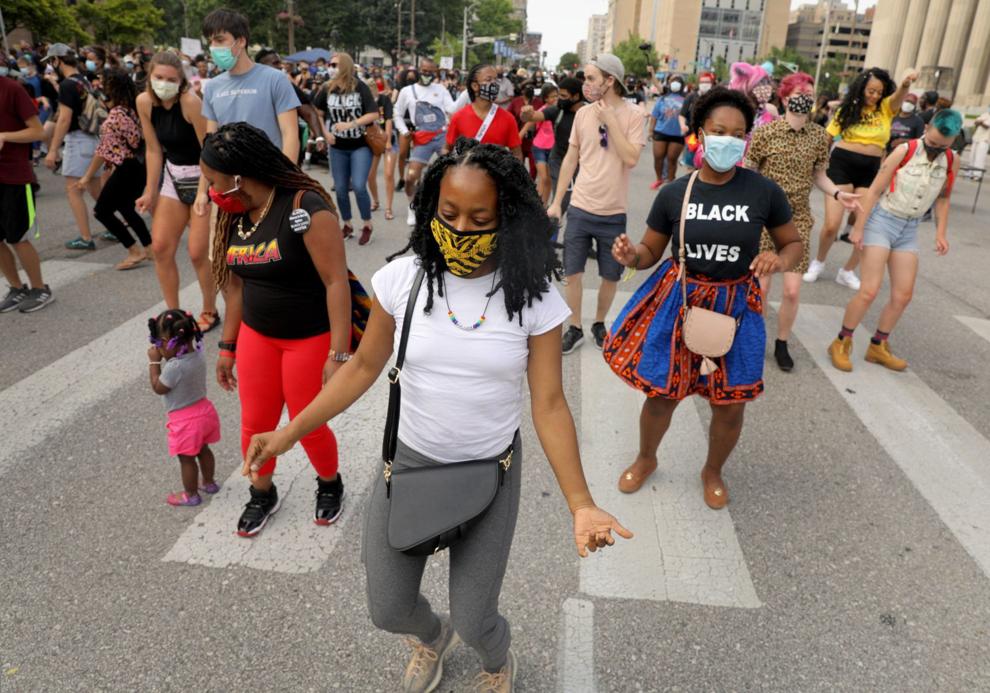 Juneteenth rally in downtown St. Louis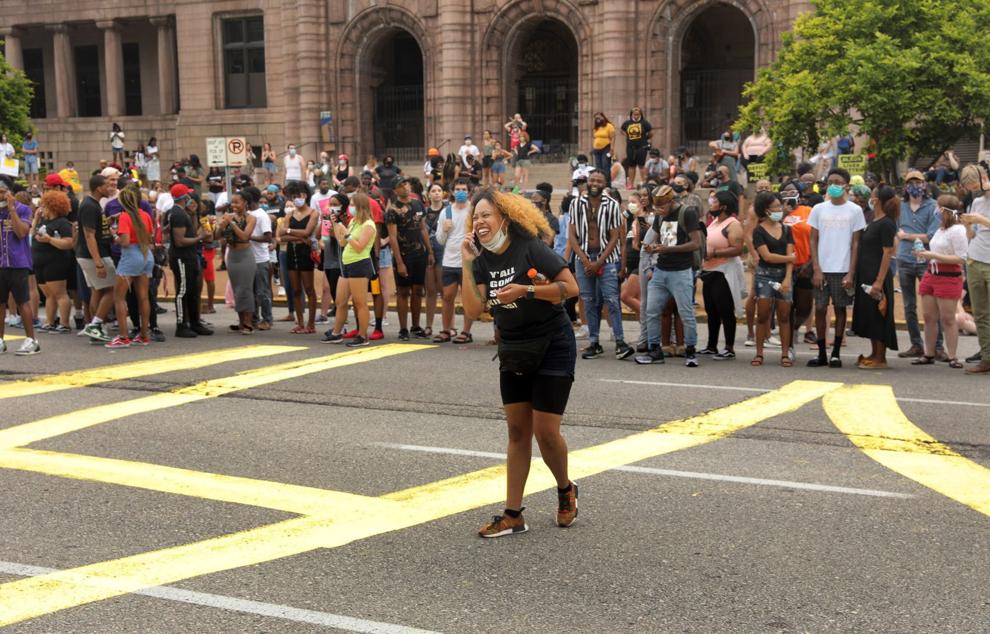 Juneteenth rally in downtown St. Louis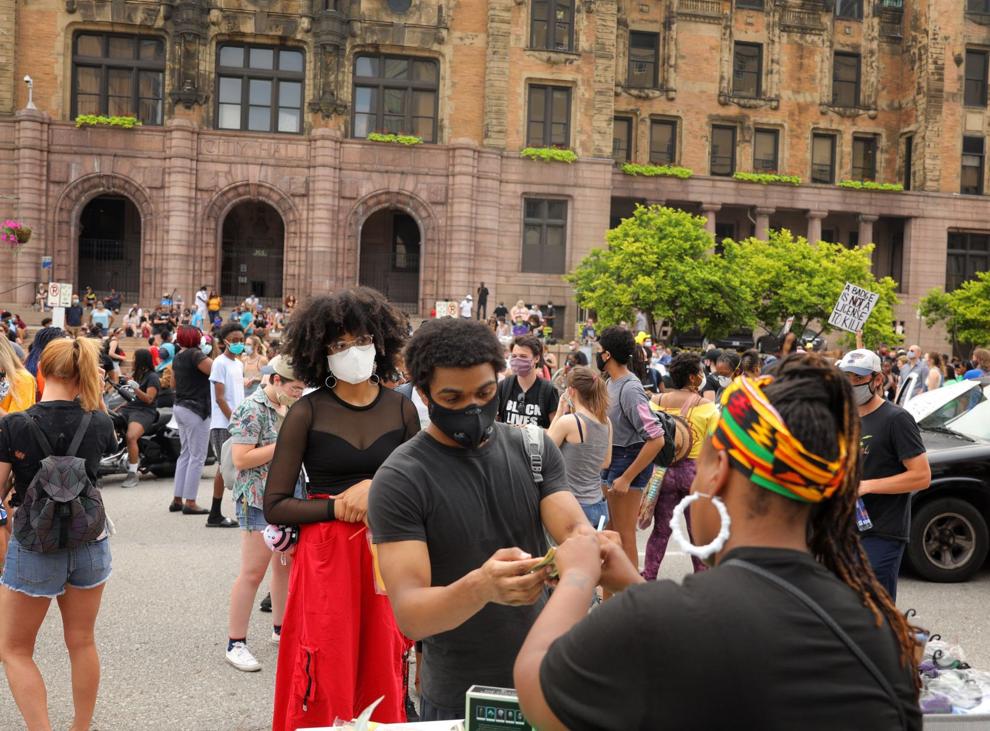 Juneteenth rally in downtown St. Louis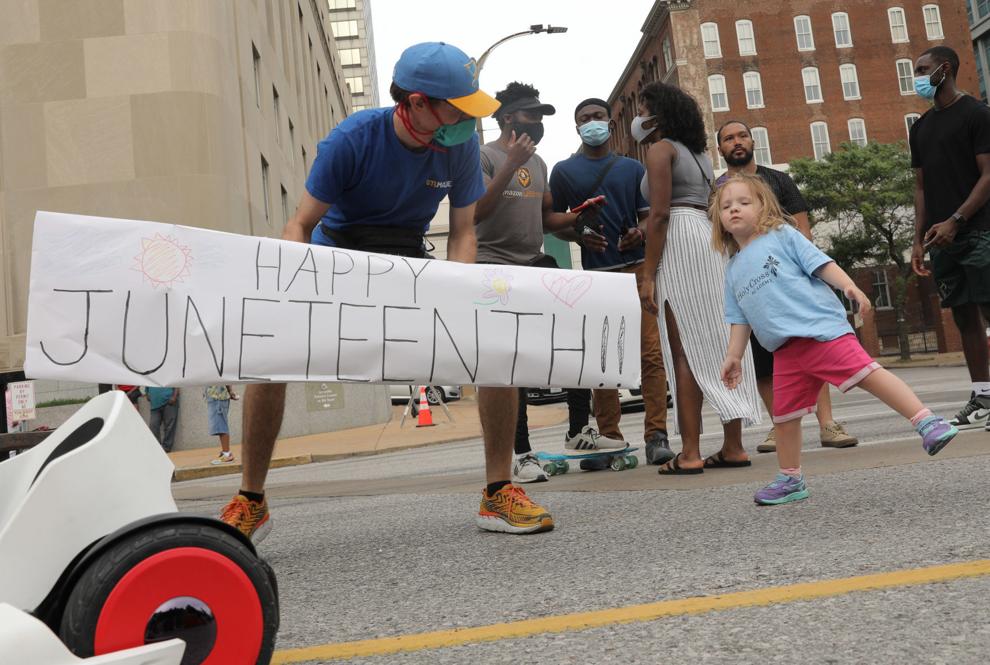 Juneteenth rally in downtown St. Louis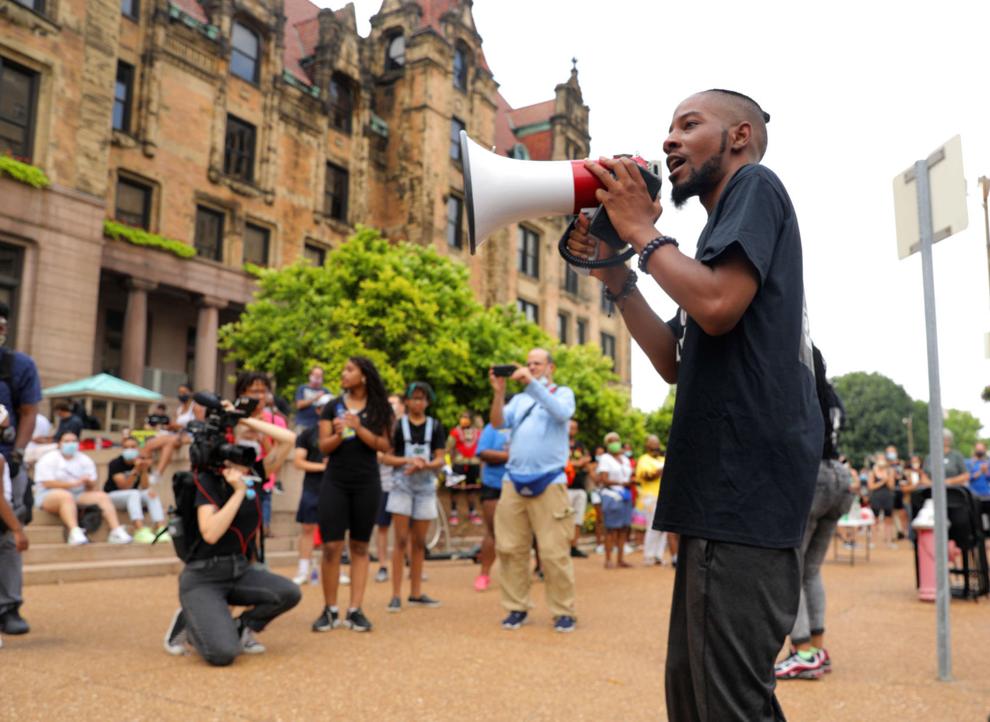 Juneteenth rally in downtown St. Louis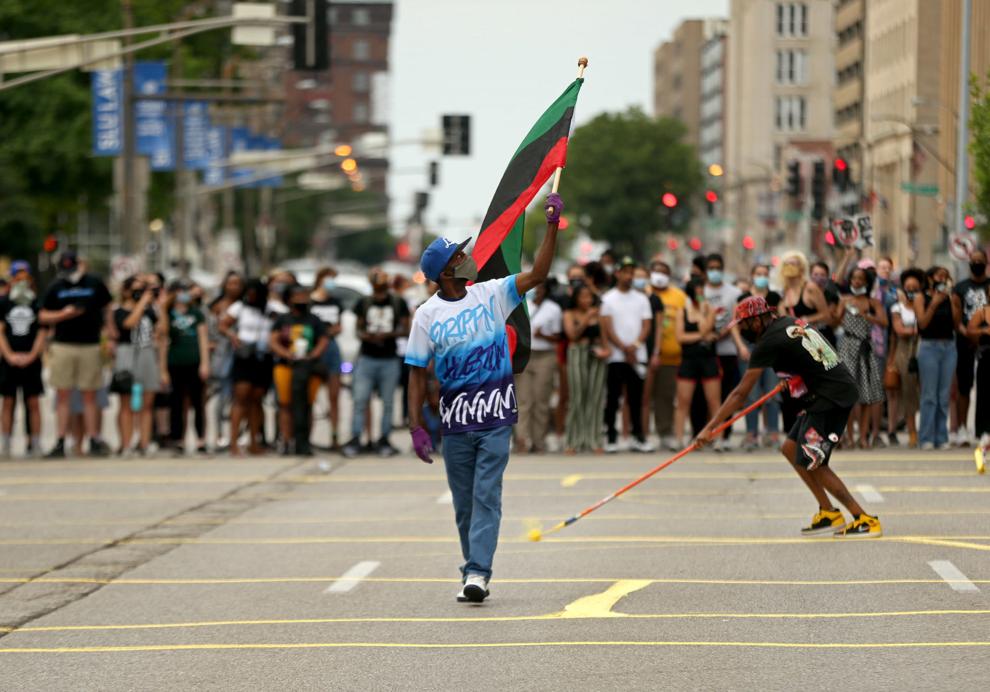 Juneteenth rally in downtown St. Louis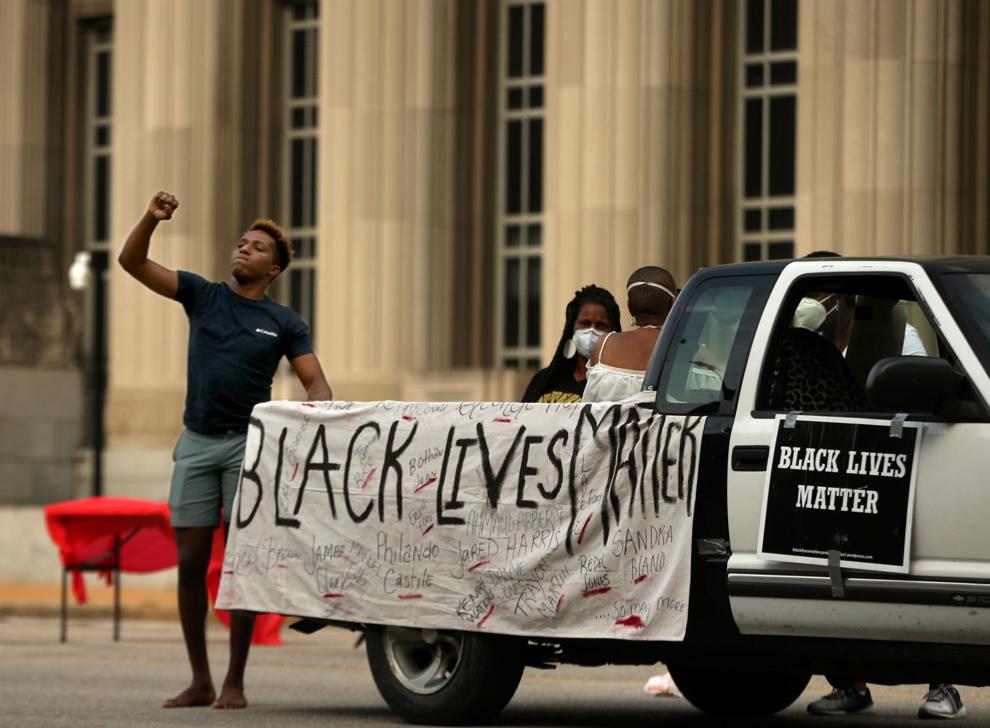 Juneteenth rally in downtown St. Louis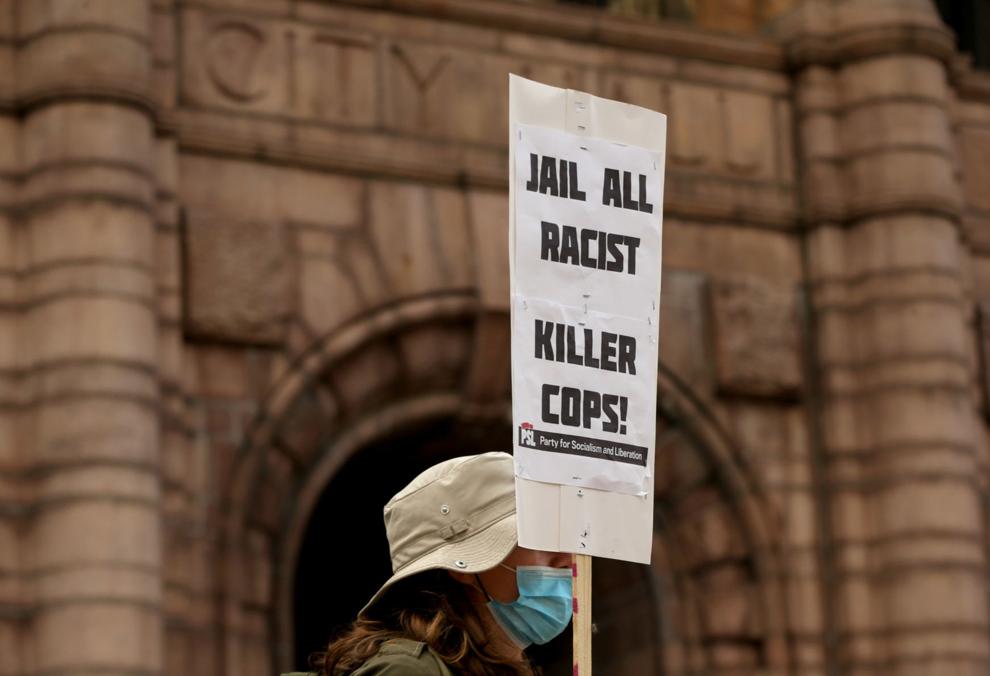 Juneteenth rally in downtown St. Louis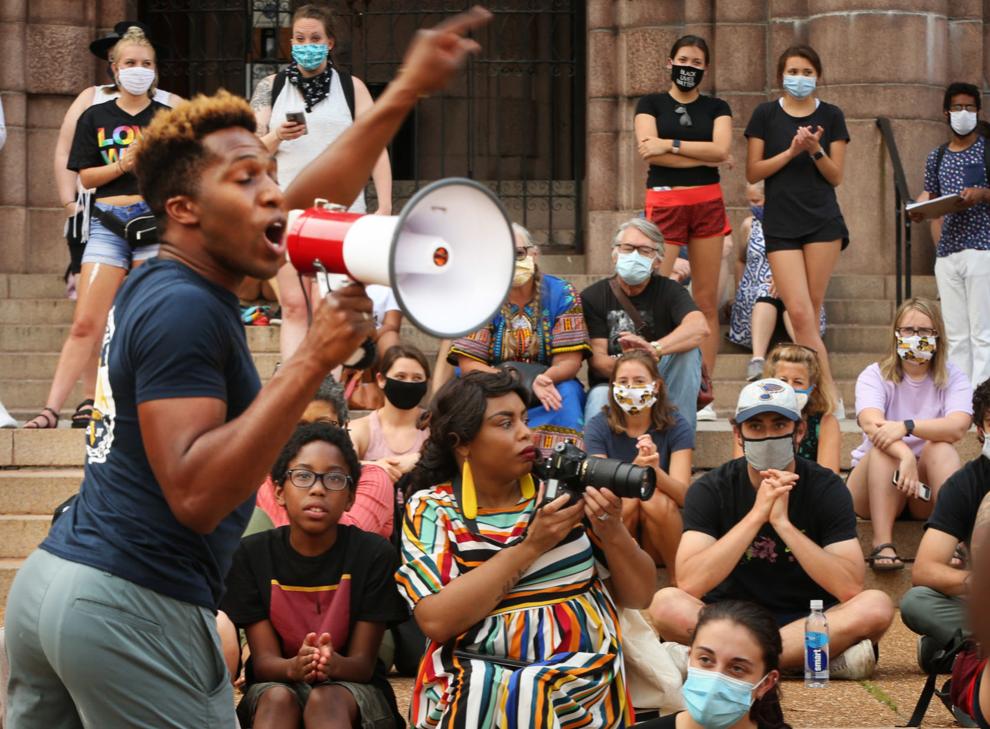 Juneteenth rally in downtown St. Louis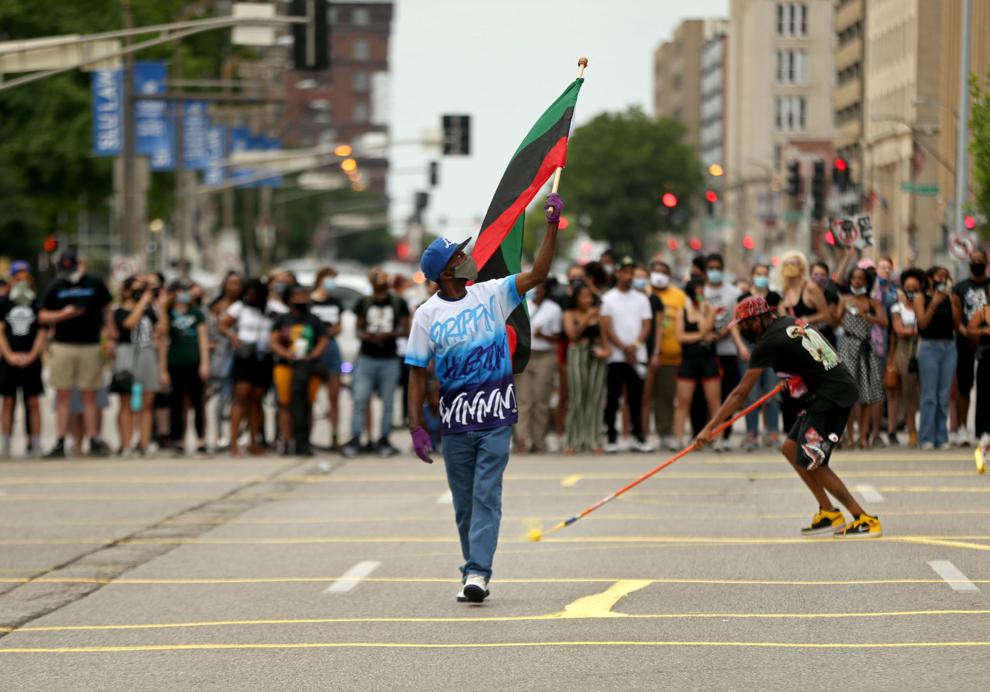 Juneteenth rally in downtown St. Louis