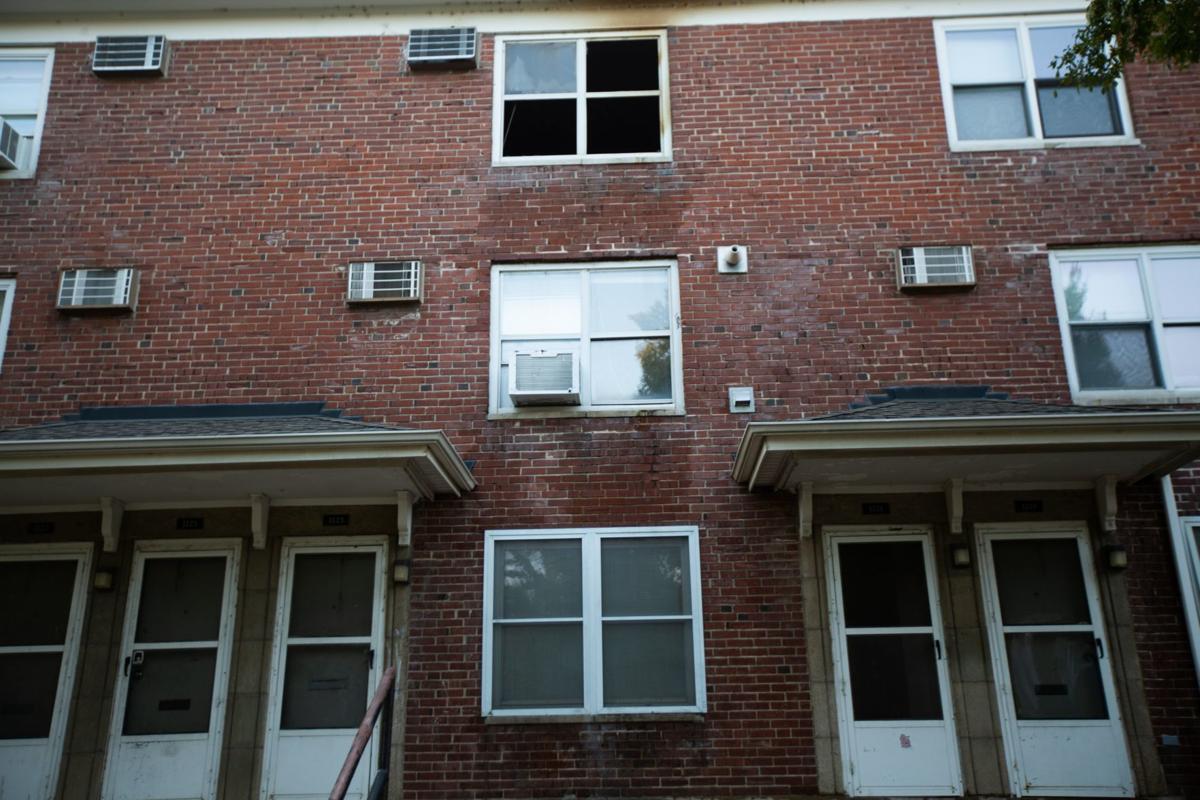 ST. LOUIS — An infant is dead and two children are seriously injured after a fire in an apartment building south of downtown Sunday afternoon.
The St. Louis Fire Department said it responded at about 1:30 p.m. to a fire in the Clinton-Peabody public housing complex in the 1100 block of Kealty Lane.
Fire Capt. Leon Whitener said it appeared that the children had been left home alone in a third-floor unit of the apartment building. When the smoke started to spread, three men kicked in the front door of the building and attempted to reach the third floor to rescue the children, but heavy smoke and heat stopped them, Whitener said. Firefighters were able to reach the third floor and rescue two of the children, who were transported to a hospital and listed in critical condition.
Whitener said he did not have the children's ages but they were all young. The infant was found dead.
A woman showed up after firefighters were on the scene and told fire crews she lived in the apartment. Her relation to the children wasn't immediately available.
A neighbor, Chaz Isreal, said he was with some friends in a nearby apartment, when they all realized there was a fire and ran to the building. One of the other men kicked in the door to see if anyone was inside.
"All we could see was a wall of smoke," Isreal said. Someone threw Isreal a painter's mask, he put it on and tried to run into the building, but the smoke was too thick for him to make his way inside, he said, adding: "I tried but I couldn't get through."
The cause of the fire was under investigation Sunday by the St. Louis Regional Bomb and Arson unit.
This is at least the second fire involving children left home alone in St. Louis this year. On Aug. 15, firefighters rescued four children, three in cardiac arrest, from a burning home near the Lafayette Square neighborhood.
The parents of the children, Keith J. Witherspoon Jr., 33, and Crystal D. Ford, 27, were both charged with four felony counts of endangering the welfare as a result.
St. Louis police are also investigating Sunday's fire, but did not immediately respond to questions about charges.