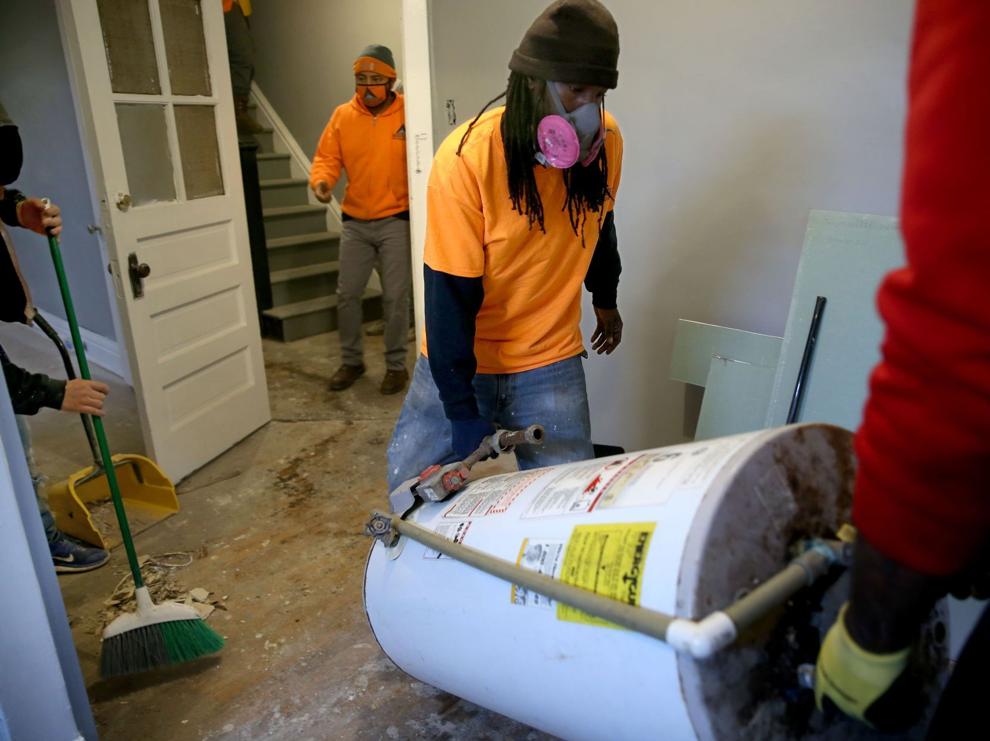 ST. LOUIS — Workers at Boyd's A-1 Auto Repair huddled around a burn barrel during a break from fixing cars that, like the surrounding neighborhood, somehow keep going despite a lifetime of cheap repairs.
A few blocks away, a towering African national flag — its red, black and green horizontal stripes rolling in the cool breeze — marks a new effort to turn one of the roughest parts of north St. Louis around. This time reparations is the central theme.
"We ain't never got our 40 acres and a mule," Fred Parson, seated by the fire, said with a smile. "And I have been here a long time. I am 72 years old."
Protesters this year have called for reparations, paying Blacks for the accruing debt from slavery that they say is as obvious as concentrated poverty and police brutality. During a celebration of Juneteenth, "Reparations!" was even painted on Tucker Boulevard in enormous yellow letters, in front of City Hall.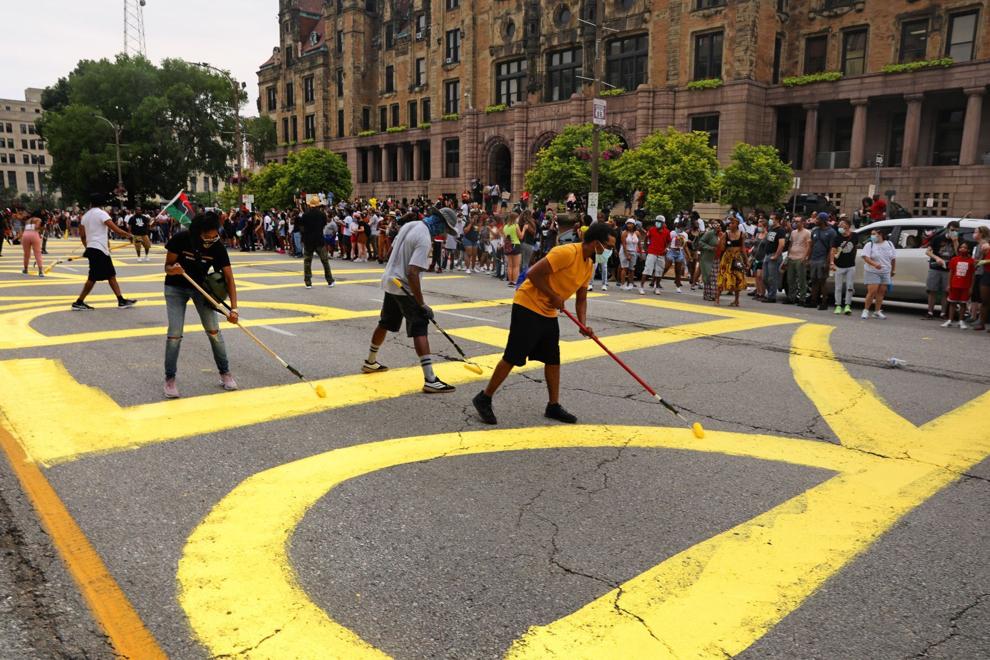 Though more visible now, the effort has been going on for years.
"We usually talk about it as a joke," said Parson, a skeptic.
But the energy behind the raising of the imposing flag in the background seems to be serious. Not waiting for a top-down windfall from the government, reparations are already helping fund nearby development, mainly in the form of direct donations from white people who are fed up with the city being divided.
Since 2017, a collection of groups, including Black Star Industries and the African People's Education and Defense Fund, say they are using the money and other resources to empower the Black community to become economically and politically self-reliant. So far they have demolished a few vacant homes and turned others into a community center, public garden and outdoor event space at the base of the flag.
"They are trying to do something," Parson acknowledged. "I thought it was just another group that was all talk. I see a difference."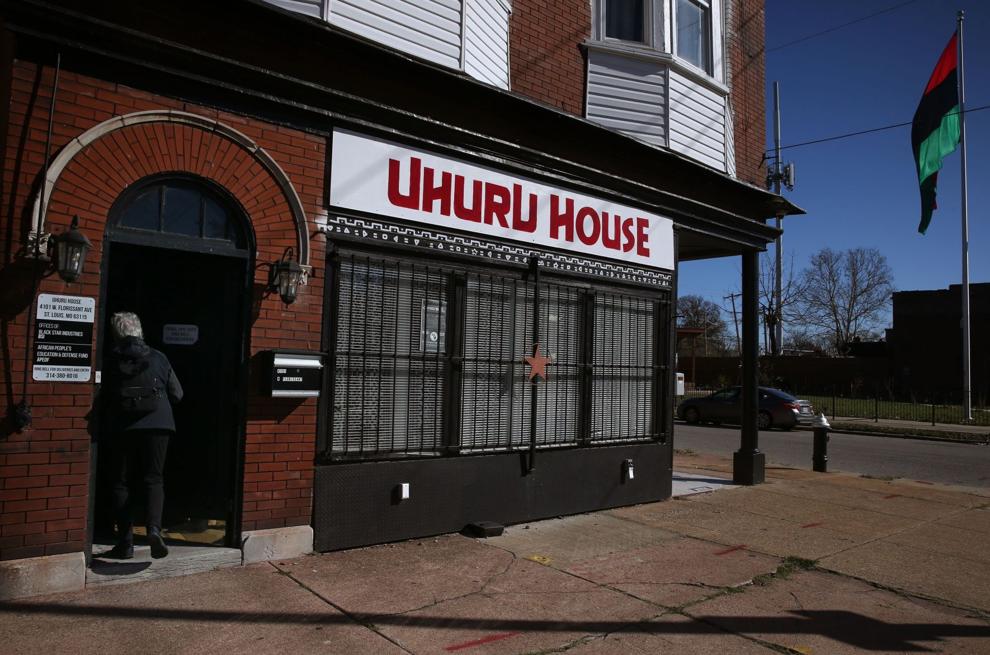 According to city property records, the groups have purchased half a dozen properties along West Florissant Avenue between Grand Boulevard and O'Fallon Park and applied for more than $269,000 in building and demolition permits. Home base is the 9,000-square-foot Uhuru House, an event space named after the word "freedom" in Swahili. There are two other houses like it, one in Oakland, California, and St. Petersburg, Florida, all part of the international Uhuru Movement, which strives to unite Africans from the diaspora caused by the global slave trade.
Collectively, the community improvement projects are part of the Black Power Blueprint, which also has projects underway along West Florissant to build youth basketball courts, a women's wellness center and a four-family flat for people coming out of prison that's called the African Independence Workforce Program.
"Black is back" is the refrain shouted at events and printed in their own broadsheet newspaper. Their political affiliation is the African People's Socialist Party, which vows to "lead the struggle of the African working class and oppressed masses against U.S. capitalist-colonialist domination and all the manifestations of oppression and exploitation that result from this relationship."
They've fielded two candidates for Board of Aldermen races this spring. They say they are running with reparations at the top of their platforms — reparations by the government in the form of massive investment in the Black community to make up for policies that caused demise there. Making friends at City Hall isn't part of their plan.
"There is a culture here in St. Louis that is going around us," Herdosia "Kalambayi" Bentum, 41, running against Alderman Brandon Bosley, D-3rd Ward, recently told a crowd. "Be nice. Look at the world as you want it to be, not as it is."
Far-left-leaning groups have historically struggled to gain traction in St. Louis. This latest effort, a layered approach with access to resources, has new blood and a seasoned organizer from out of town overseeing things.
Of course neighbors typically don't want a halfway house moving to their street, but there seems to be some buy-in from residents.
Vinita Keys, 58, who lives in the same home where she grew up in the 4300 block of College Avenue, said she welcomed the refurbishment of a nearby four-family flat for ex-cons. If only they'd take care of the vacant house between them, too.
"It's good to see anything good come," Keys, an EKG monitor technician at SSM Health St. Mary's Hospital, said of her street, which was littered with a broken-down car on ramps. "I get a lot of riffraff, especially children and drug addicts."
Keys didn't know what to make of the large flag flying around the corner.
"It means nothing to me," she said. "I don't know much about them."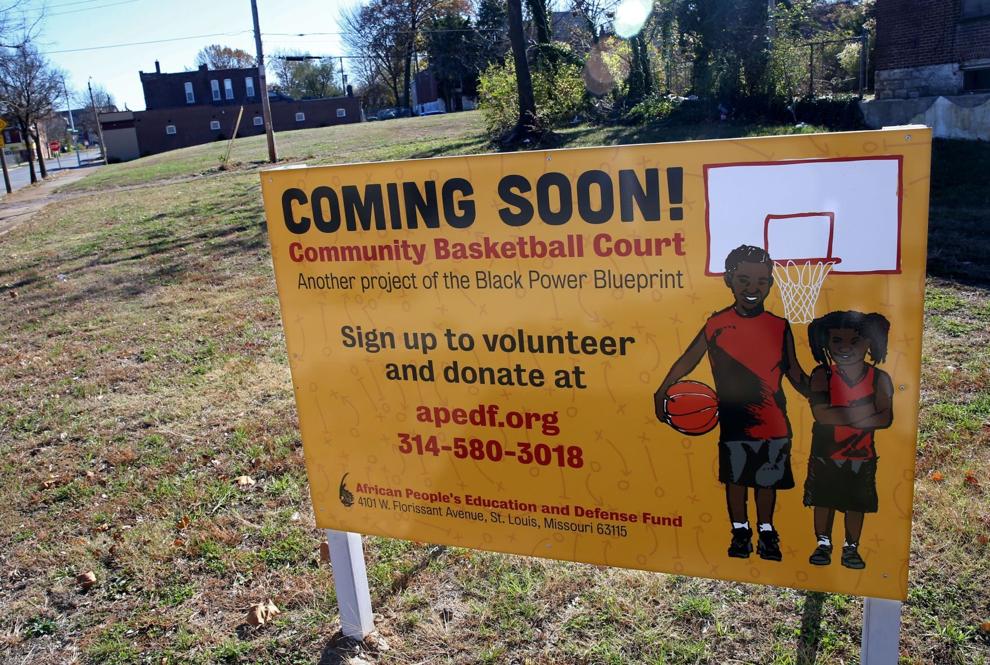 'Against all odds'
Though the effort doesn't have religious affiliation, it most identifies with the work of Malcolm X, African People's Socialist Party Chairman Omali Yeshitela said in a recent interview.
"We are supposed to be free, but that freedom didn't have anything do with our own economic capacity … the capacity to do for ourselves," Yeshitela said of "so-called civil rights." He added that the inequities between Blacks and whites "will never be resolved if we pretend that we are all in the same boat together."
Yeshitela, 79, has spent much of his life as an activist based in St. Petersburg, Florida, where, in his youth, he tore down a mural in 1966 at City Hall that led to a five-year prison sentence. He described the painting as a "grotesque caricature" of Black people entertaining white picnickers on the beach. He went on to organize in Africa, Europe and the Caribbean.
In recent years, he's given speeches in Moscow and at Oxford University. A speaking engagement in 2019 at San Diego State University was canceled for alleged anti-Semitism that he denies. He said he has been a strong voice for the Black community for decades, saying that it continues to be harmed by the legacy of slavery in the form of exploited labor, gentrification, police containment, and "parasitic" financial institutions supported by government.
"We aren't fighting against 'whites,'" he said. "We are fighting against colonialism."
Apart from the African People's Socialist Party, for which he is also chairman of the international organization, Yeshitela started the International People's Democratic Uhuru Movement in 1991. His wife, Ona Zené Yeshitela, is board president of the affiliated African People's Education and Defense Fund.
Omali Yeshitela said he was motivated to establish a foothold in north St. Louis after witnessing protests on Canfield Drive following the shooting of Michael Brown in 2014. That a young Black man was killed by police was not unusual, he said.
"What was unusual was the power of the resistance of the people who fought in the streets against all odds," he said. "It has been a vacant element. Those folks on Canfield Drive were really heroic."
The organizations he leads or is affiliated with have been breaking ground in north St. Louis since 2017.
"We want to take it as far as the people will participate in taking it," Yeshitela said. "We are in a real battle of ideas to open the doors of African people beyond the limitation that a colonized vision imposes on us."
Community center, garden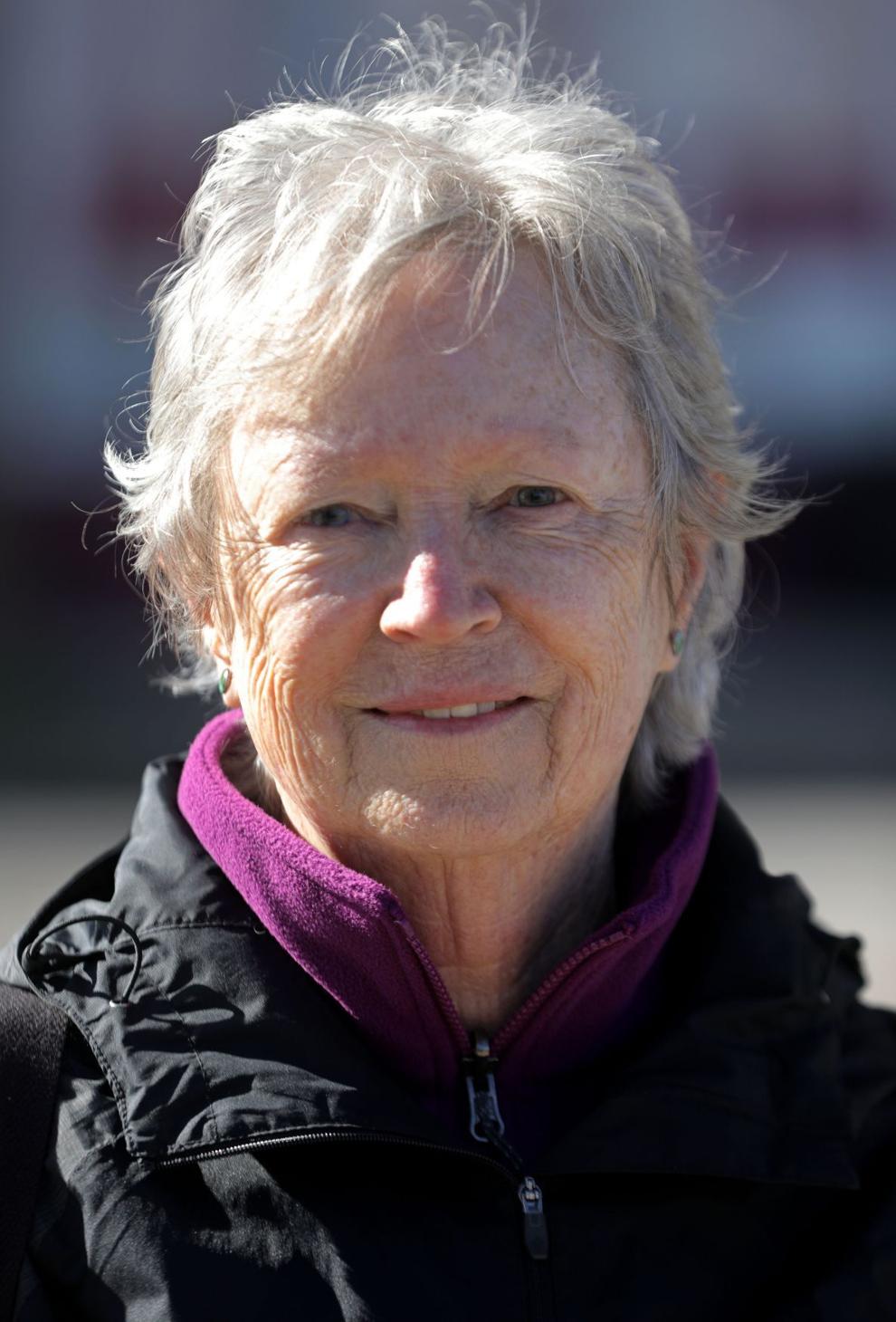 On a recent day, Kitty Reilly, board secretary of the African People's Education and Defense Fund, and Abdullah Muhammad, 59, coordinator of volunteers, gave the Post-Dispatch a short tour of the work being done on West Florissant.
They showed the Uhuru House, which was upgraded from a vacant, crumbling building to an event and meeting space that has been used for open mics, poetry readings, weddings and other gatherings. There's a nearby community garden and covered stage, as well as a few lots that have been wiped clean for retail.
"It's not a concept," said Reilly, 76. "It's actually making a difference."
Reilly, who moved to St. Louis to be part of the work, is a project coordinator based out of the second floor of the Uhuru House.
"There is no economy," she said of north St. Louis. "There's no place to get lunch."
Muhammad spoke of the end goal.
"We want to be able to feed and clothe ourselves," he said. "We don't want welfare."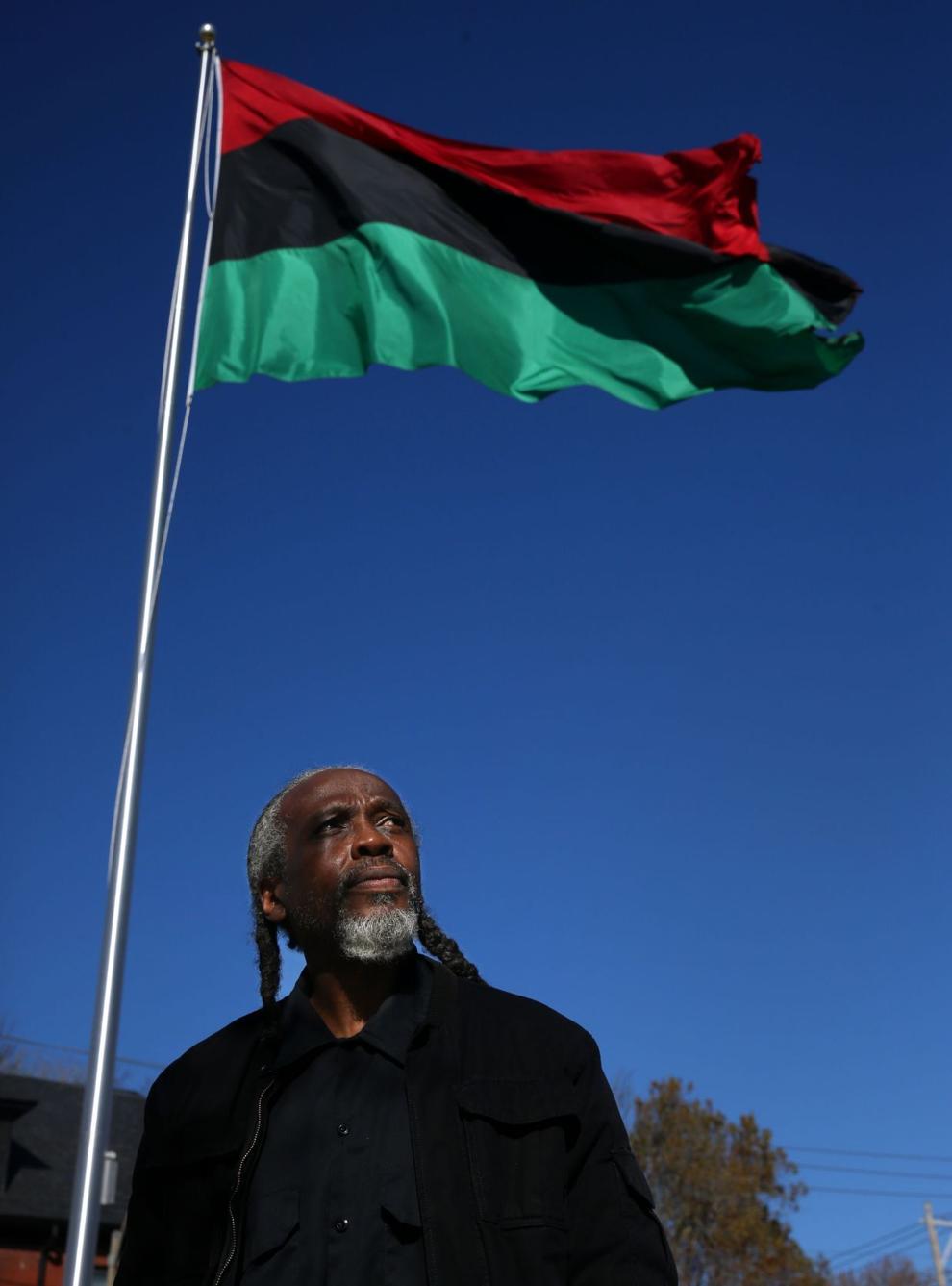 They stopped to look over their newest piece of land under contract — a field that is supposed to be turned into the women's heath and wellness center. They were unaware of Affinia Healthcare, a federally qualified health care center, a few blocks away, on the other side of Grand.
"We wouldn't address the need unless there was a need," said Muhammad.
The African People's Education and Defense Fund also wants to turn a vacant, 4,500-square-foot building, a former boat dealership near the busy intersection of Goodfellow Boulevard and Natural Bridge, into a bakery, café and commercial kitchen.
"That is going to be our biggest project," said Reilly.
Reparations 'a prerequisite'
Addressing the common theme, Ticharwa Masimba formally announced his candidacy for 21st Ward alderman from a vacant corner store near O'Fallon Park that he hopes will someday sell fresh vegetables once again.
"I remember this building when I was a kid," said Michael Graham, 62, a neighbor rousted by the activity of the news conference in late October.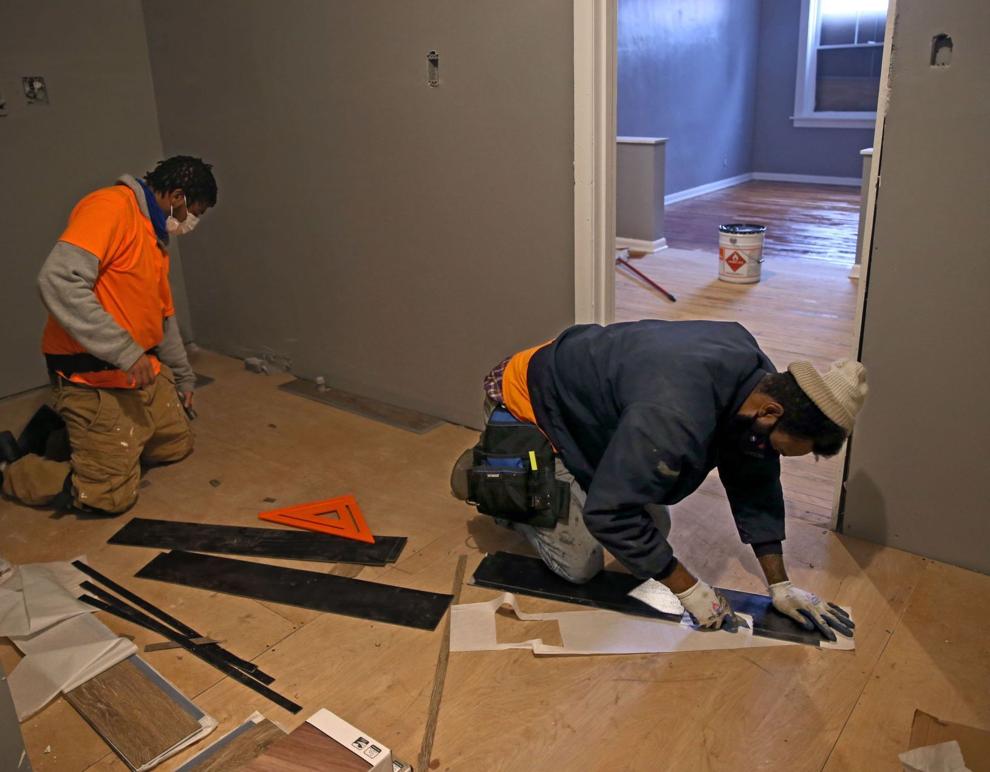 Masimba, 42, a Morehouse College graduate who grew up in the Penrose area, told the small crowd that he would serve people coming out of prison, those who wear their pants low and all the others in the neighborhood who are poor.
"We can't fix $10,000 roofs when we live on $5 a day," he said.
He vowed to revitalize the Black community by putting culture, institutions and business decisions in residents' control so they aren't cut out of the process anymore. From the get-go, he wants to launch an investigation into the city's bloated land bank, or Land Reutilization Authority, and return property to the neighborhood.
"No resources can come to this community because $12 million in tax breaks are given to white developers who want to make St. Louis white again," Masimba said. "So we have a platform. And at the top of this platform is reparations for the Black community."
The "massive infusion of capital" would include government spending on schools, housing and Black-owned businesses.
"What we are saying is that reparations is a prerequisite for any genuine economic development for anybody in the city," he said "If the Black community suffers, if the 21st Ward suffers, everybody will suffer. And if it doesn't happen naturally, we are going to make sure it happens. We are going to organize the people. We are going to create a movement."
KC Mackey, Midwest regional organizer at the Uhuru Solidarity Movement, an organization of white people supporting the African People's Socialist Party through reparations and other efforts, told the crowd that she has seen an "outpouring of support" in St. Louis "for the platform that Ticharwa Masimba represents."
"When the Black community has political and economic power, it will move forward our entire city as one," said Mackey, 29. "No one living at the expense of anybody else."
At a previous news conference, Masimba called out incumbent Alderman John Collins-Muhammad, D-21st Ward, for attempting to block progress of the Black Power Blueprint in his ward, specifically involving the purchase of two land bank properties along West Florissant that were denied sale.
"If blocking means that I required the group to give me a real plan on what they are going to do with these two properties, and strategic deadlines, and asking for community participation and input, then, yes, I blocked it," Collins-Muhammad, 29, said in an interview.
He added that he has helped the group acquire several parcels since they started working in his ward in 2017.
"I will work with anyone to get land bank properties and parcels," he said.
Alderman Bosley, who will face Bentum, said the candidates seemed like part of a national power grab, one that hasn't consulted community stakeholders already in place.
"They can't say they are going to do anything that I am not already doing," said Bosley, 33. "We are developing. We are tearing down buildings. We've gotten hundreds of people jobs."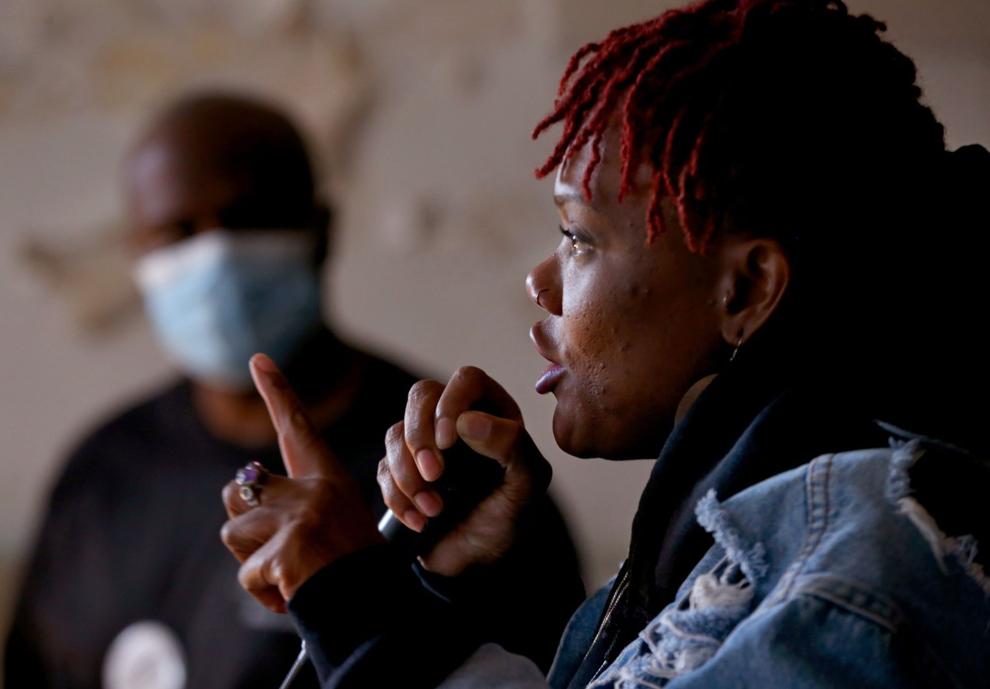 He said he's helped a group of 100 Black people from his area put an option down on 21.2 mainly contiguous acres of land bank property. They want to turn it into a "Black Wall Street." It's not finalized.
"If enough of us can put our heads together and our money together, we can figure out how to make this work," he said.
The lion's tail
Far-left-leaning groups have historically taken a "helluva beating" in St. Louis, said Percy Green II, 85, former chairman of ACTION, which protested against police brutality and low wages for Blacks between the mid-1960s and '80s.
Green hadn't heard of Bentum and Masimba or the affiliated work being done in north St. Louis; however, he said they stand a chance to beat Collins-Muhammad and Bosley.
"If somebody has a real top-notch organization, they could knock either one of them out of the box," said Green, who climbed up part of the Gateway Arch while it was being built to bring attention to the lack of Black workers. "Organization is very, very powerful."
He said there needs to be a "Black Marshall Plan," but that the Uhuru organizations wouldn't be able to accomplish it on their own.
"Too many times you find groups not doing their homework and they grab a lion by the tail and not understand that it's a lion," he said. "The people they are going to depend on organizing, how are they going to eat? They have to work for a living, and who has the jobs that can be able to pay them $15-plus an hour? Smokey Joes down the street can't pay no $15 an hour."
New grassroots effort aims to revitalize north St. Louis
A new grassroots effort aims to revitalize north St. Louis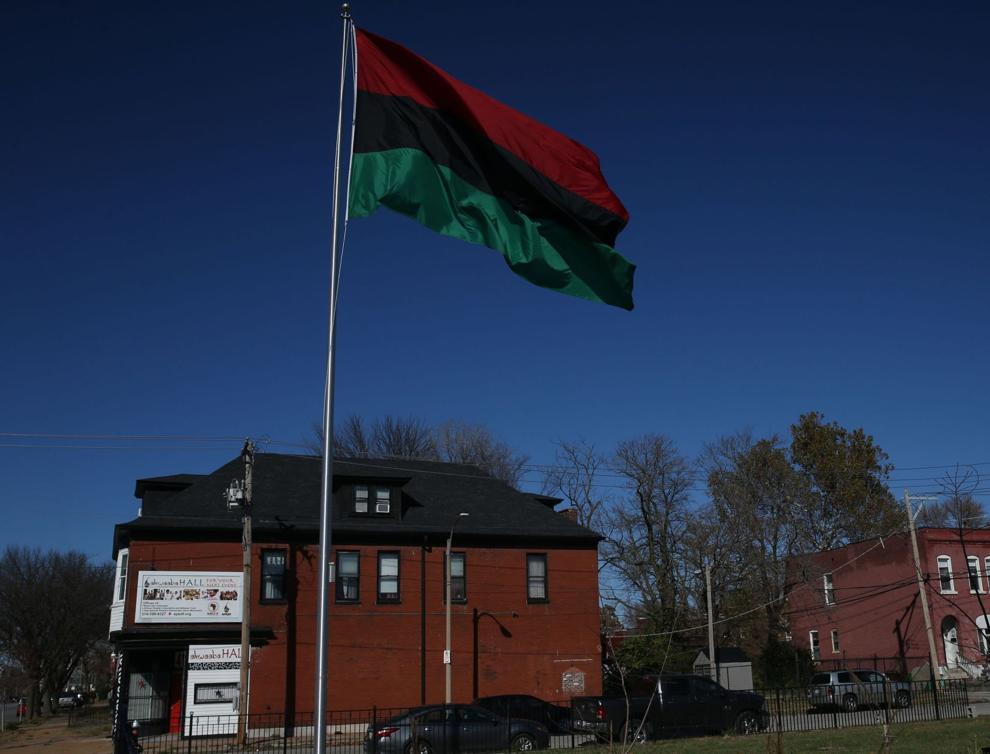 A new grassroots effort aims to revitalize north St. Louis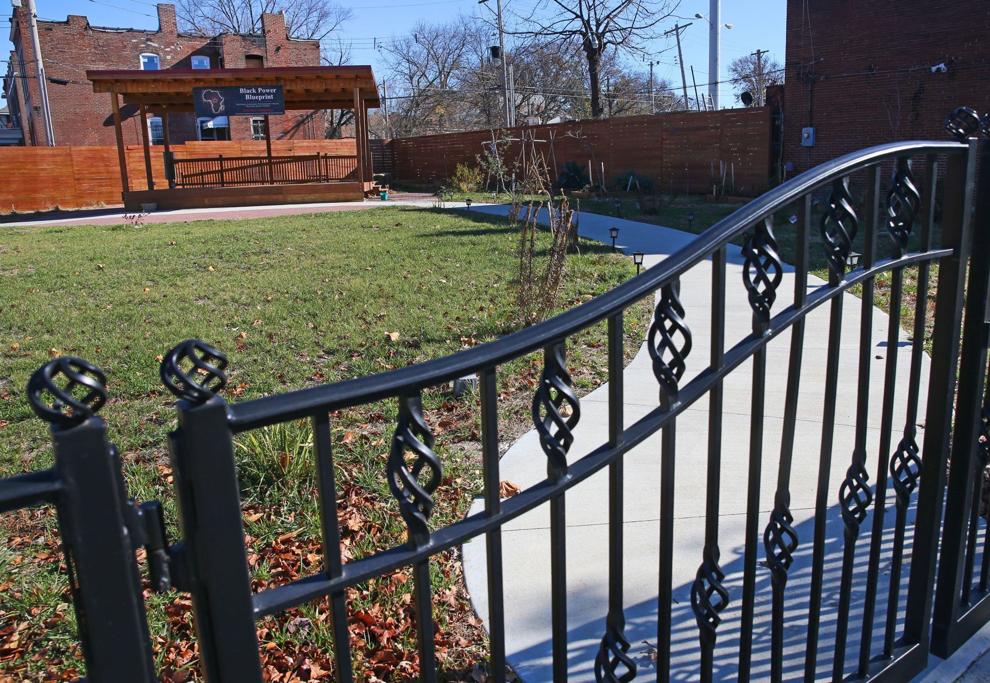 A new grassroots effort aims to revitalize north St. Louis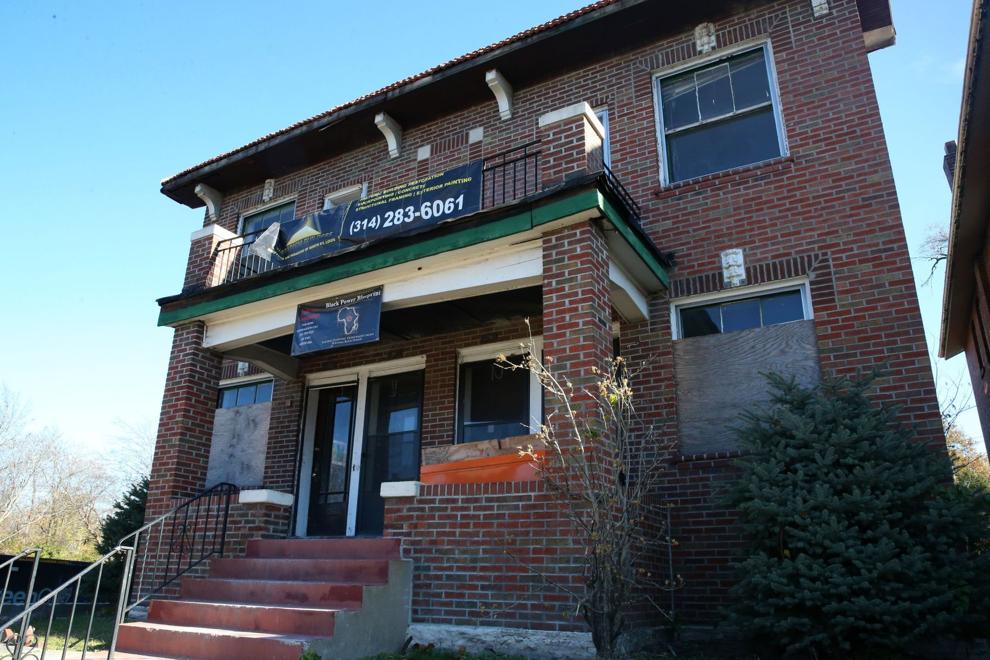 A new grassroots effort aims to revitalize north St. Louis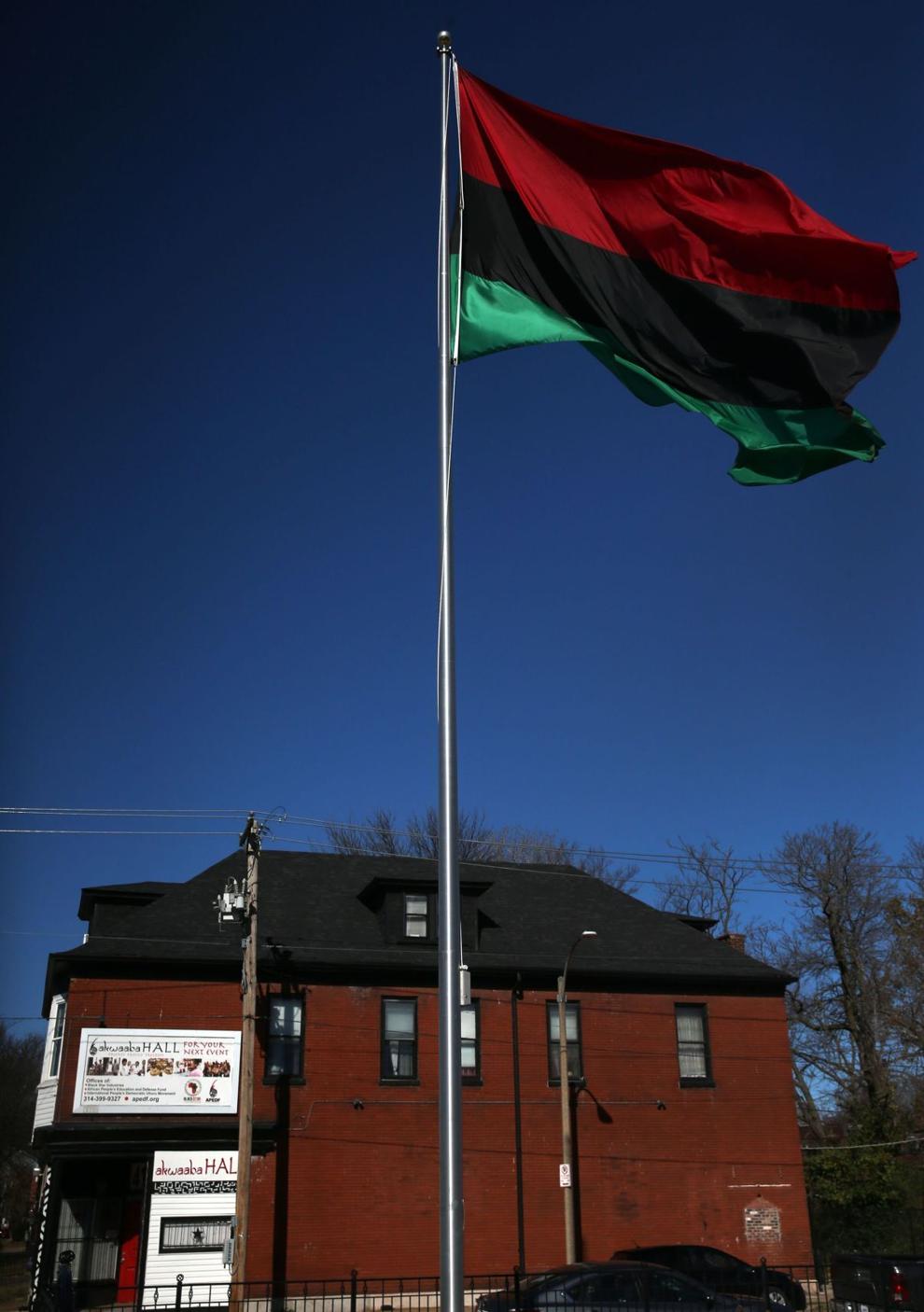 A new grassroots effort aims to revitalize north St. Louis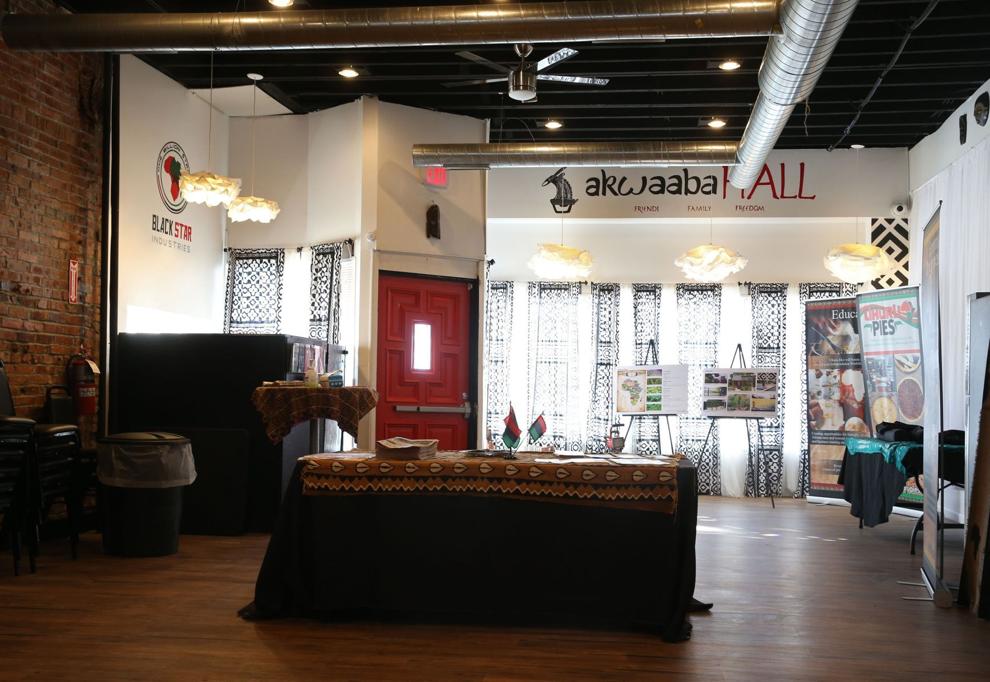 A new grassroots effort aims to revitalize north St. Louis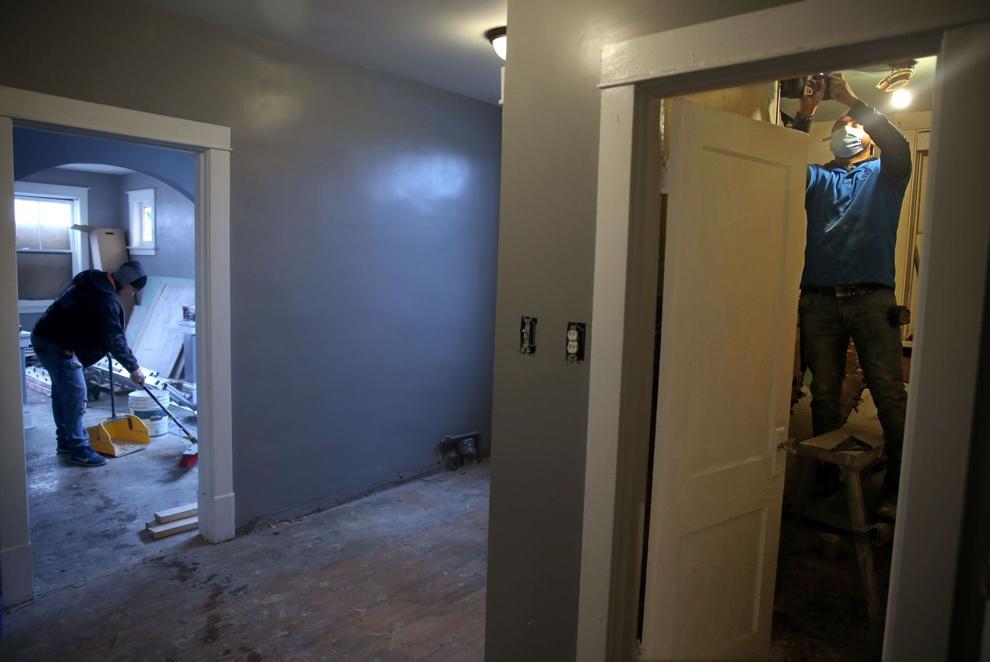 A new grassroots effort aims to revitalize north St. Louis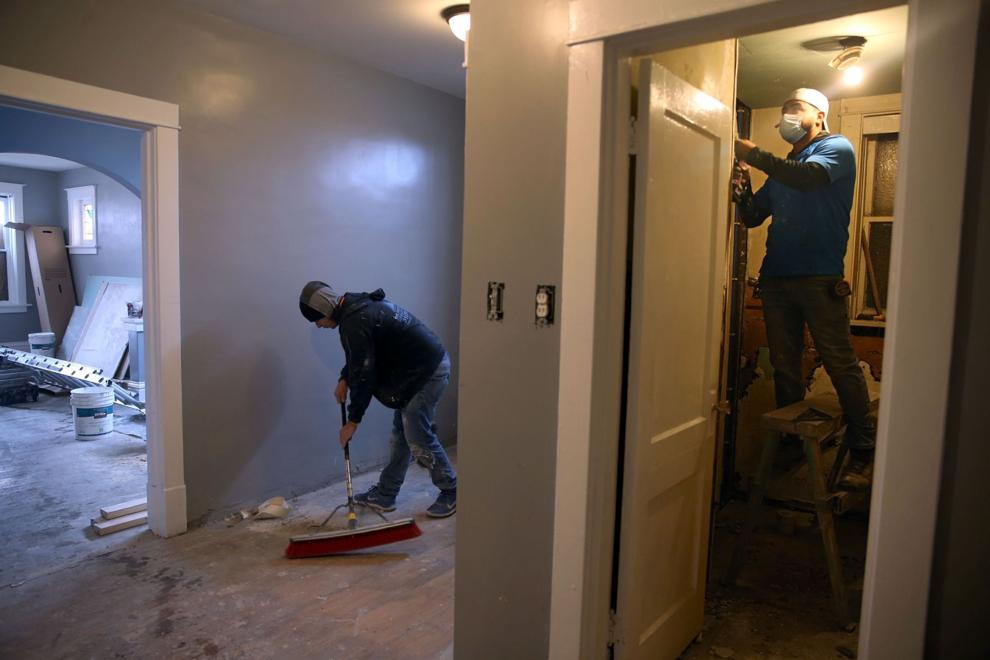 New aldermanic candidates make reparations a top priority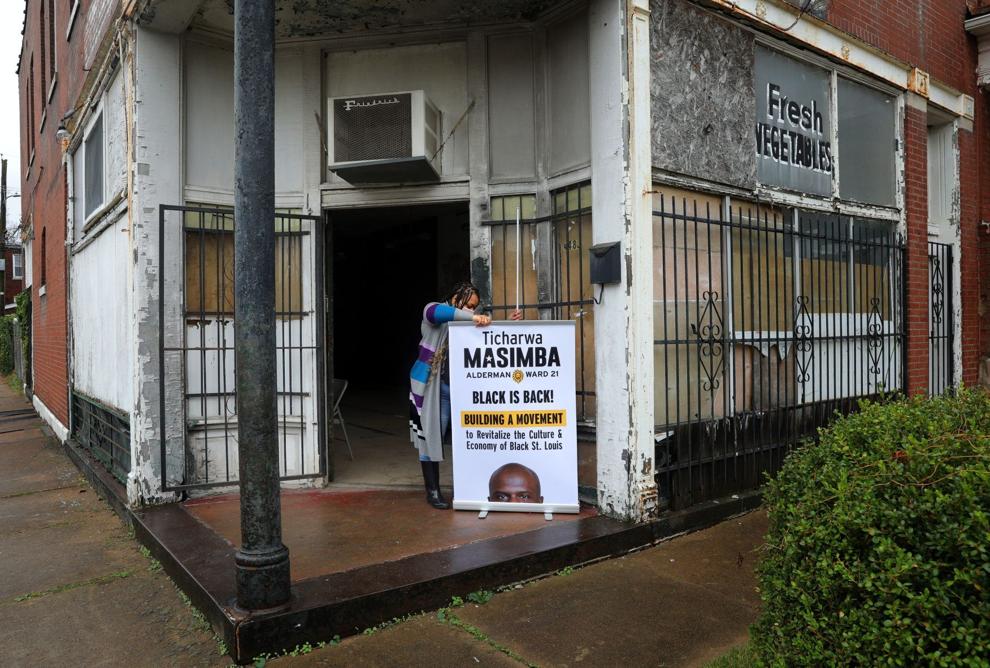 New aldermanic candidates make reparations a top priority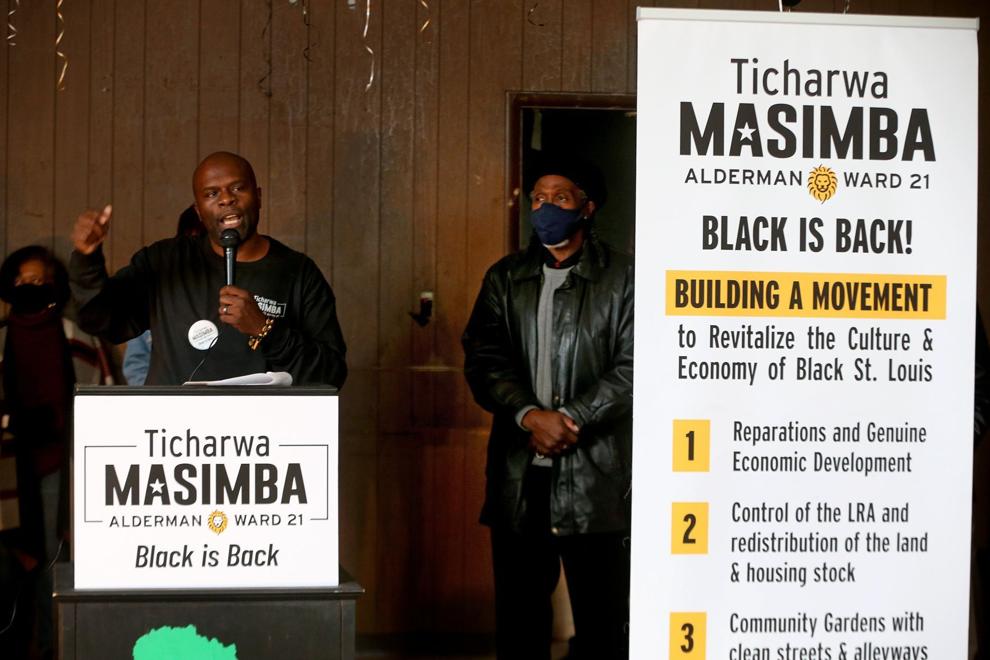 New aldermanic candidates make reparations a top priority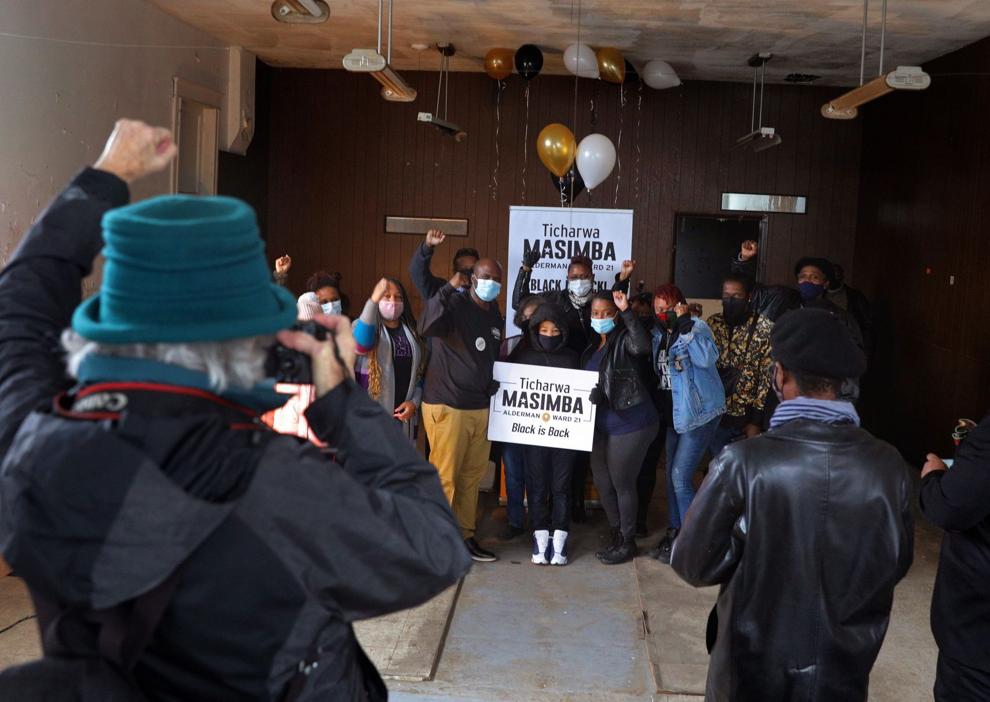 New aldermanic candidates make reparations a top priority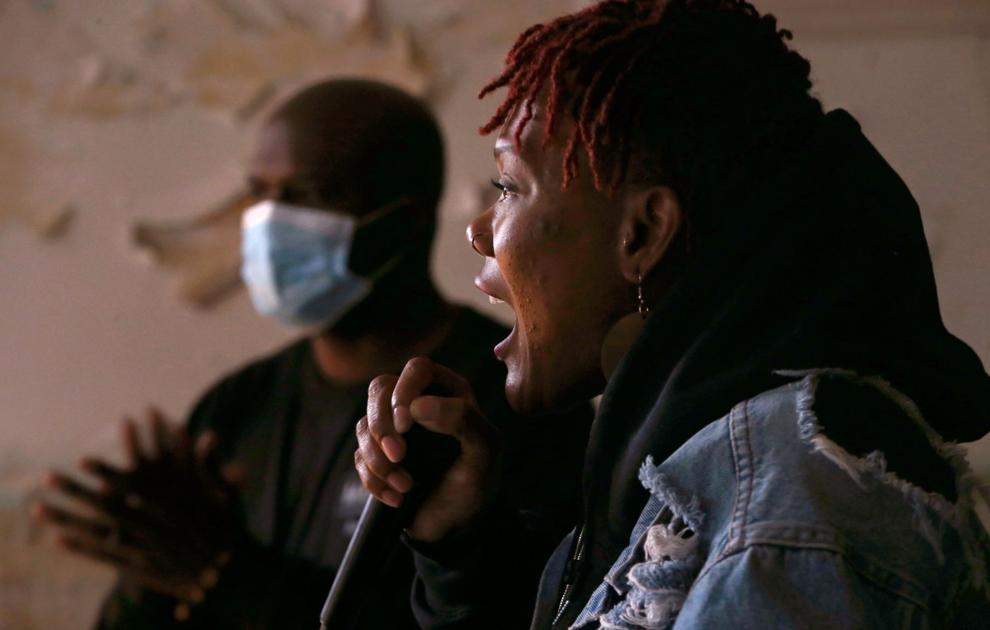 New aldermanic candidates make reparations a top priority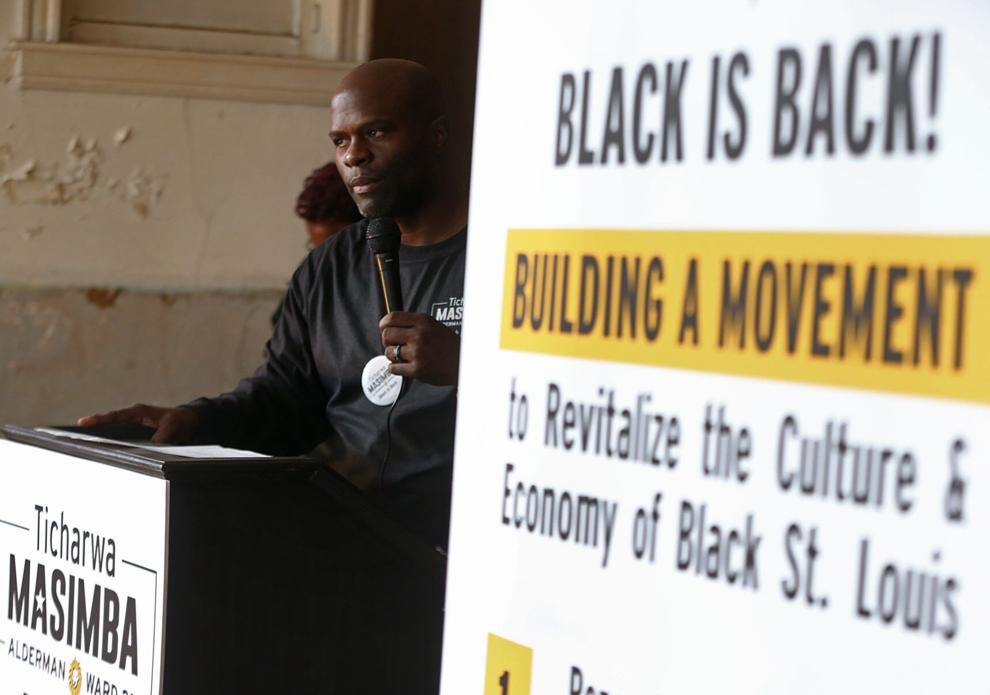 New aldermanic candidates make reparations a top priority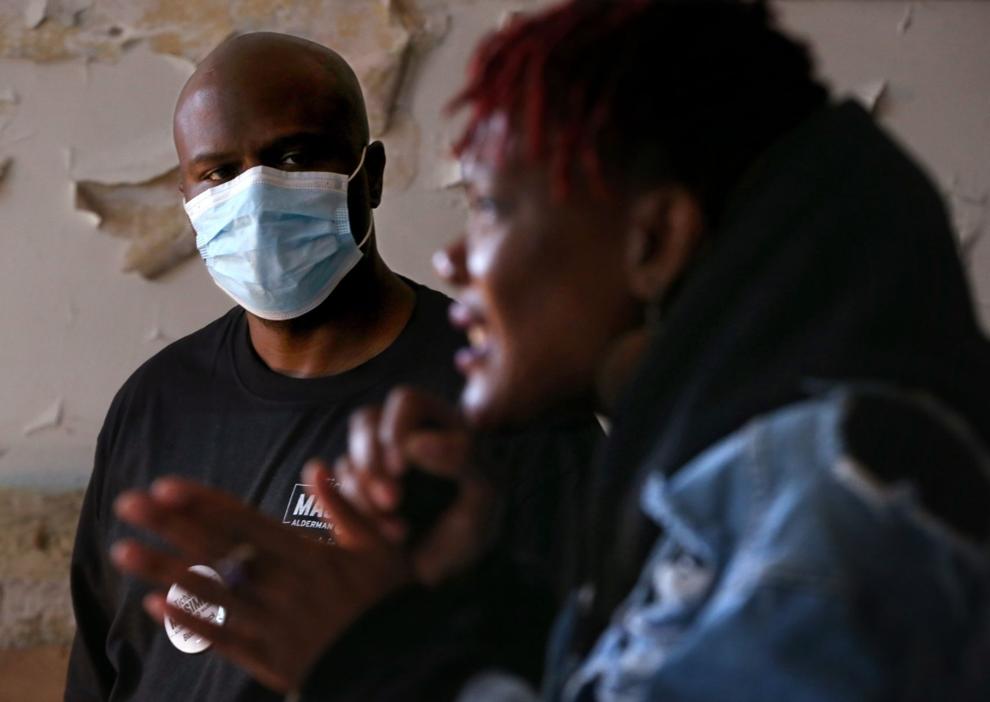 New aldermanic candidates make reparations a top priority