Intermittent rain was no match for the blue wave — and the Blues wave — that swept down Market Street on Saturday, overflowing onto the Gateway Arch grounds where the sea of fans roared for their championship hockey heroes.
If only the muddy Mississippi River would have run blue.
"It's amazing to look out and see all this blue," David Lawrence, 37, an off-duty security officer from Godfrey who was among more than 100,000 people in the festive crowd. Authorities did not release an official estimate.
He said seeing the Stanley Cup paraded through downtown was a "dream come true."
Others on the route that stretched from 18th Street to Broadway were able to do more than just see the Cup.
"We actually got to touch it," said Dan Albers, a retired UPS driver who came back to St. Louis from Florida for the festivities. "It was surreal. I am 57. I didn't think this would ever happen."
The party — which officially started at noon but had been building since the Game 7 win Wednesday night — was equal to the accomplishment. In early January, the Blues were in last place. This wasn't supposed to be the year.
"This is another notch on the belt where everyone underestimates us, and we rise up," said Jahi Eskridge, 28, of University City, after playing trombone on stage during newly retired national anthem singer Charles Glenn's musical performance.
Randy Sapienza, 36, of St. Louis, said from under the Arch that he estimated that the crowd of "diehards" was larger than when the Cardinals won the World Series in 2011. "This is the biggest party St. Louis has ever seen," he said.
For Ben Munson, of O'Fallon, Mo., losing a night's sleep was not too big a sacrifice to provide his 5-year-old son with a close-up view of the team.
Munson had planned to come downtown at the crack of dawn when he heard on the 10 o'clock news Friday night that Kiener Plaza was already filling up. So he left his sleeping wife to stake out a place on the sidewalk in front of Stifel Theatre.
At first, it was him and his chair. As night wore into morning, he met his new neighbors. One of them was Bob Pinkley. He arrived from Crystal City with a crew of 15. His group doubled by midmorning and huddled under a tan pop-up tent during a quick rain shower.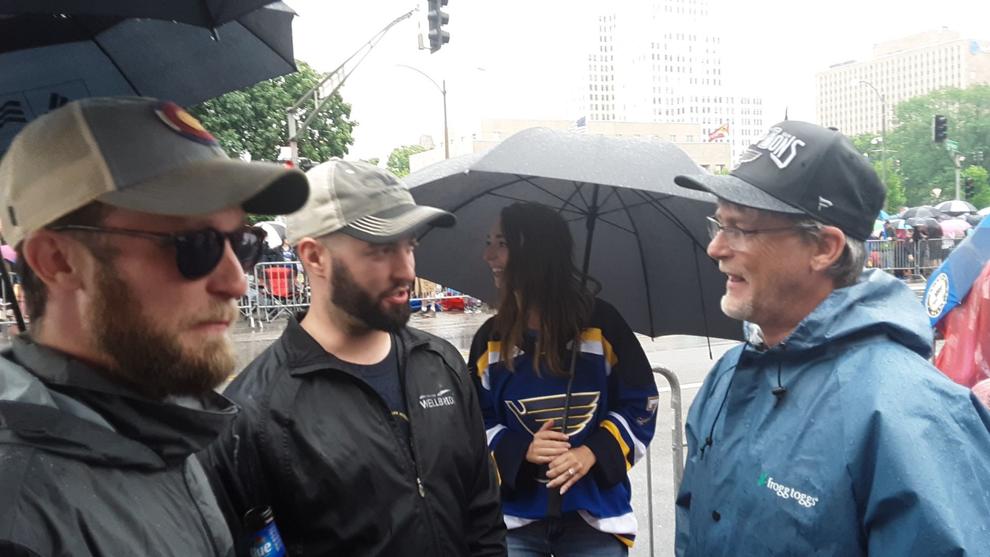 "We wanted to make sure we were on the front row to see the guys who won. I've been waiting my whole life for this Cup," said Pinkley, who was born in 1967, the same year as the Blues.
Lifelong Blues fan Mark Robinson, of Kirkwood, arrived at the Arch grounds at 8 a.m. with his wife. Their children, who live out of town, expected them to be there.
"And we can send them pictures," he said.
Robinson said the parade atmosphere was an extension of the playoff watch parties — a shared experience.
"There was absolutely this sort of collective bond, where you were hugging people you didn't even know," he said of the two-month-long postseason run.
Cody Fulkerson and Amanda Grellner woke up at 5:30 a.m. to drive from their home in Linn, Mo., near Jefferson City. Fulkerson said he couldn't have envisioned this ending to the season, especially with the Blues mired in the NHL cellar in early January.
"It's a great story," he said. "Even for young kids: Don't give up."
"The energy is incredible," said Grellner, 47. "It's something that can bring people from all walks of life together. ... For St. Louis, I think that's something we need."
Blues jerseys and flags were visible all along the route; chants filled the air in some places: "We got the Cup! We got the Cup!"
People came together even as their fanaticism inspired them to find ways to stand out — in blue and yellow leis, painted faces and "Gloria" gear. They were blowing horns, climbing lampposts and batting beach balls overhead.
Brandon Breault fully committed with a baby-blue leisure suit circa 1970, set off with a cowboy hat and boots. He got a little warm during the walk from his home in Lafayette Square despite the cooler than usual temperature.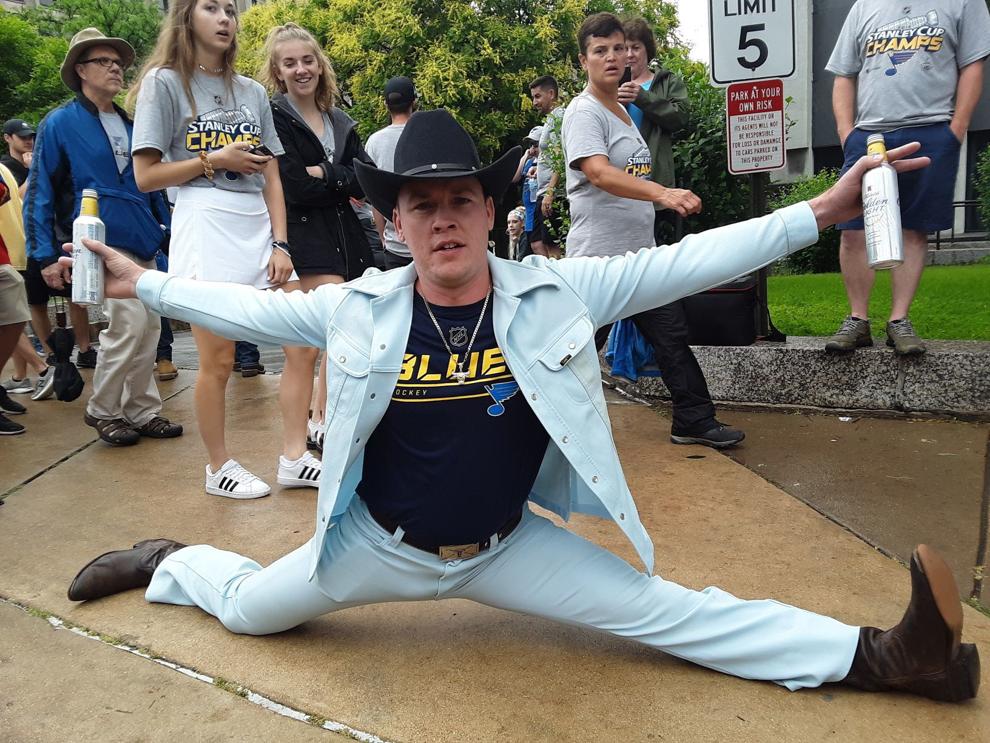 But it was totally worth it, he said.
Breault, 32, wore it in honor of his dad, the suit's original owner, and to mark the last time the Blues were in the Stanley Cup Final.
"It's been 50 years. It just made sense," said Breault of the vintage threads and the Blues' victory.
Public transportation and traffic were jammed up coming into downtown. By the time the parade started, the route and rally site were packed with people, sometimes 30 deep.
The St. Louis police color guard led off, followed by marching bands, a fleet of Zambonis and Louie the mascot shaking his hips atop a blue van. Then the big guns: Coach Craig Berube, hockey legend Bobby Plager, superfan Laila Anderson.
And finally, the team. The ones who got it done.
Leilani Hafley, 80, of Wildwood, made a beeline through the wall of revelers to take pictures of some players: the goalie and "that other guy."
In her excitement, she was briefly separated from her family. When reunited, the family figured out the other player's name: MVP Ryan O'Reilly.
But all Hafley got for her trouble were pictures of other people taking pictures. Regardless, she was glad to be at the celebration in honor of her brother, who died five years ago.
"He was such a huge fan. He'd grab you in a head hold and beat you up (kindly) if they made a goal," Hafley said.
Kevin Coughlin, 53, of south St. Louis County, said he saw every game of the season. He grew up in Belleville playing street hockey and listening to Dan Kelly announce the games on the radio.
"I love the Cardinals but the Blues take precedence," he said from his perch in Kiener Plaza. He loves the beauty of the pass and shot, as well as the teamwork.
"There's a lot that goes into the game," he said. And being a fan has come with plenty of heartbreak over the years.
"Seeing them go this far, you understand how hard it is to win the whole thing," Coughlin said.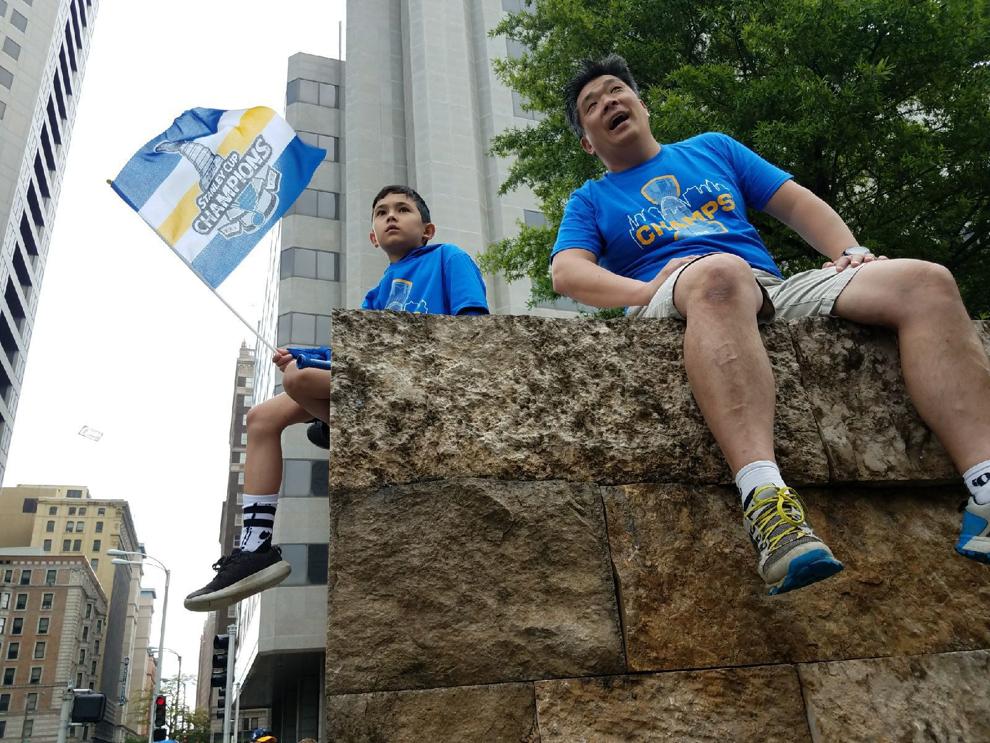 Rhonda Rizzo, 55, fell in love the with Blues about the same time she fell in love with her husband, Jim Rizzo, 52. He took her to her first game when they started dating in the 1980s, and she has been a fan since.
"It's just exciting," said Jim Rizzo, of Webster Groves. "St. Louis is always getting a bad rap for stuff."
"This makes us proud to be in St. Louis," said his friend, Vikki Sanders.
As the Blues rolled by, many fans yelled "thank you" and "congratulations," sentiments that were returned by the players, who tapped their chests and pointed back to the crowd.
Players hopped in and out of firetrucks, convertibles and pickups, taking selfies, spraying beer and prompting the crowd with the familiar three chimes that always led to a bellow of "Let's go, Blues!"
Todd Medley, 47, of Festus, cheered for all of it. The bands, the staff, the heroes of his youth: Bernie Federko, Brett Hull, Al MacInnis.
He held his 5-year-old, Jaden, while 10-year-old Camden whipped around a rally towel and hollered for the next generation of heroes: Jordan Binnington, Vladimir Tarasenko, Brayden Schenn.
"It's everything I thought it would be," said Medley, his eyes brimming with tears. "It feels real now."
The first Blues player to lift the Stanley Cup encountered a significant problem at 12:18 p.m. on Saturday.
Photos: St. Louis Blues Stanley Cup victory parade packs downtown streets
Scenes from Blues Stanley Victory Parade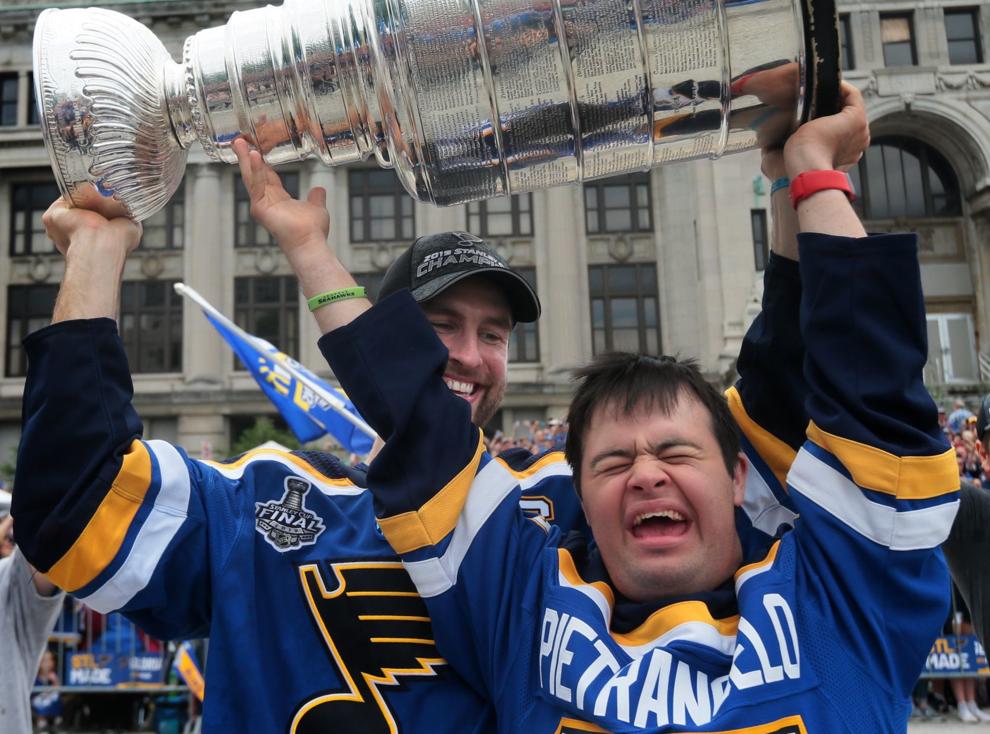 St. Louis Blues parade Stanley Cup to the Arch for fans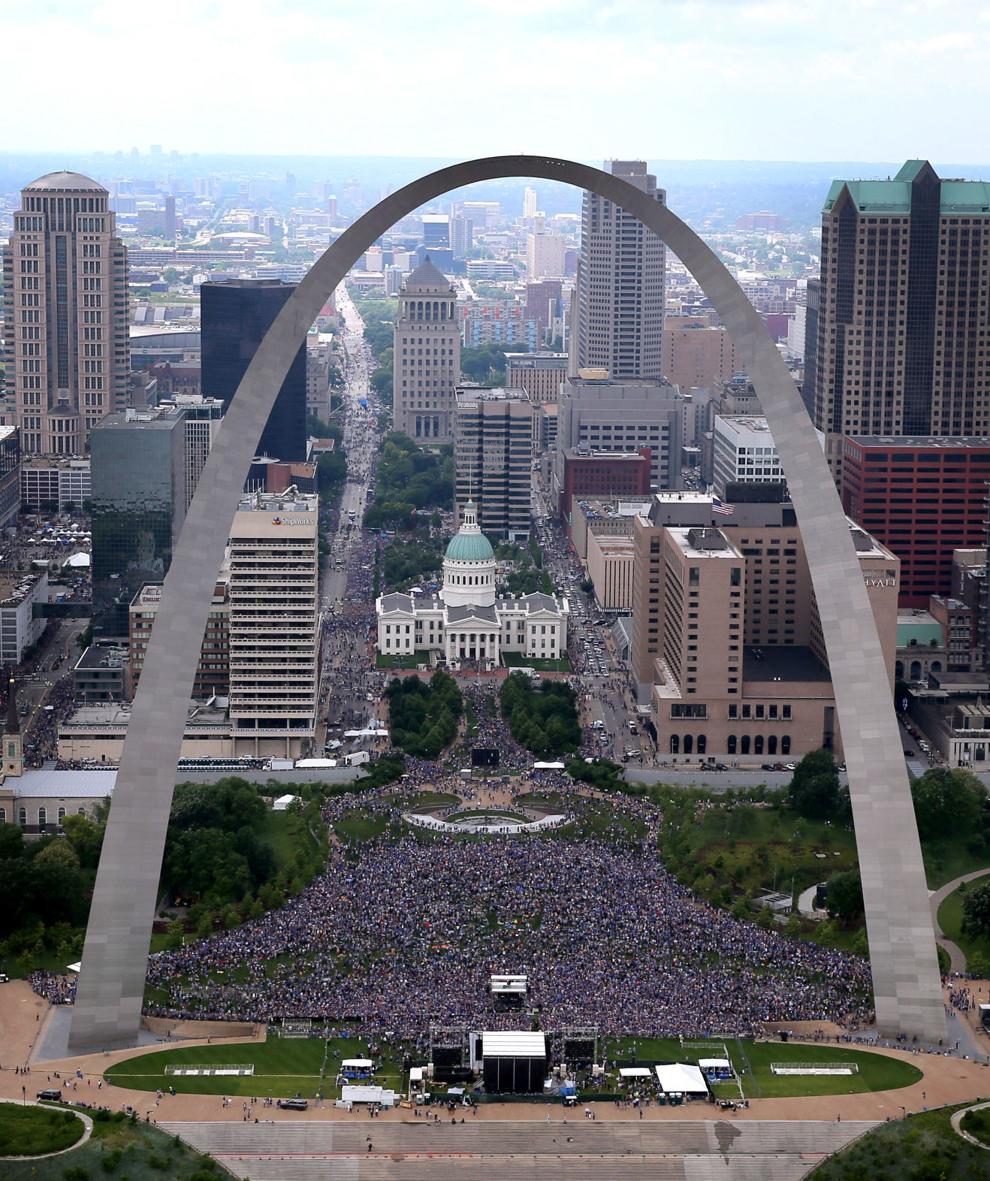 St. Louis Blues, fans celebrate Stanley Cup victory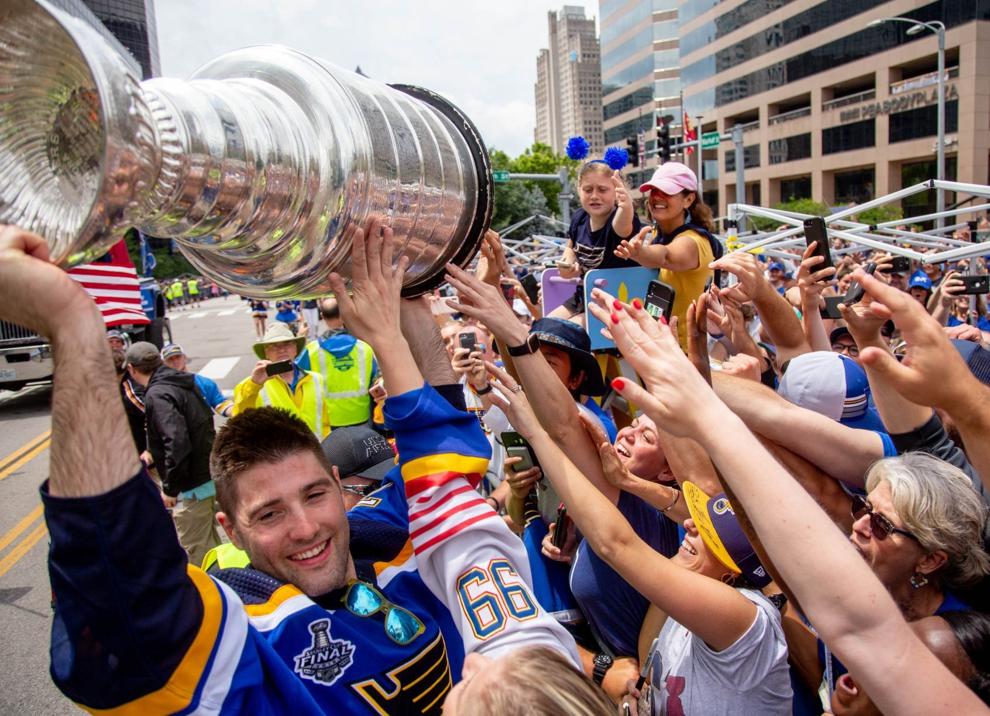 Fans parade like champions as St. Louis Blues capture first Stanley Cup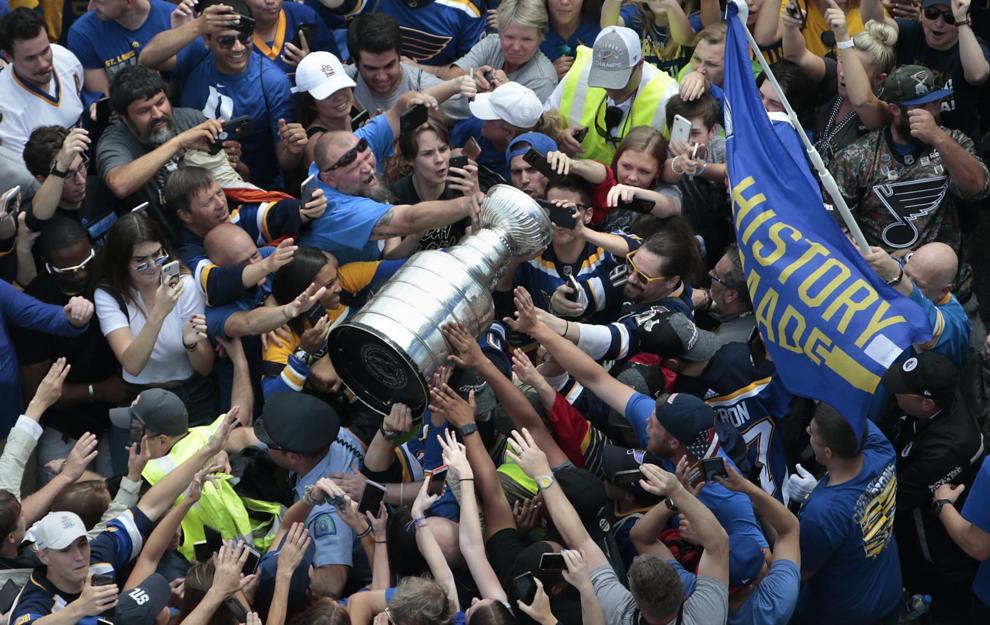 Blues fans parade like champions as St. Louis Blues capture first Stanley Cup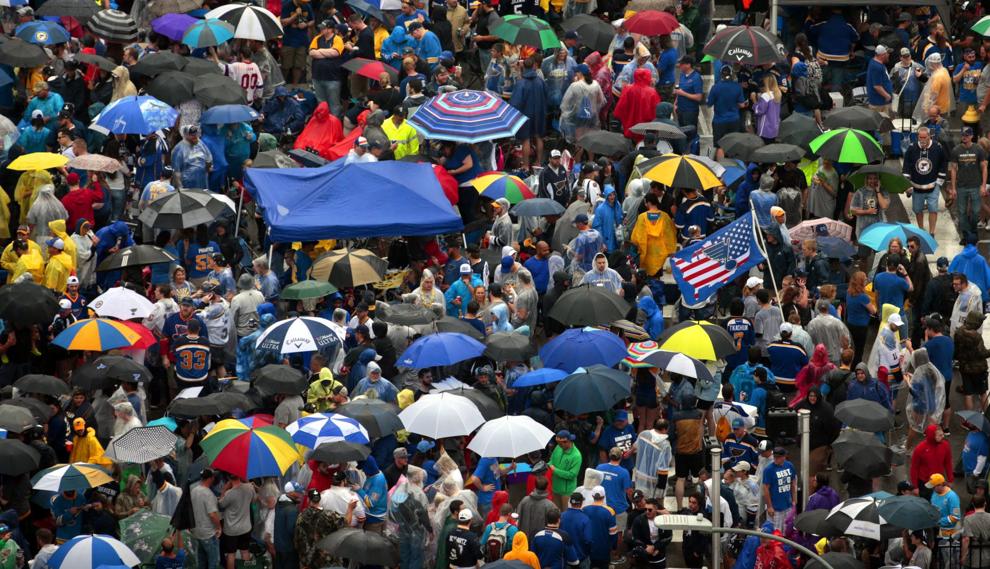 Blues fans parade like champions as St. Louis Blues capture first Stanley Cup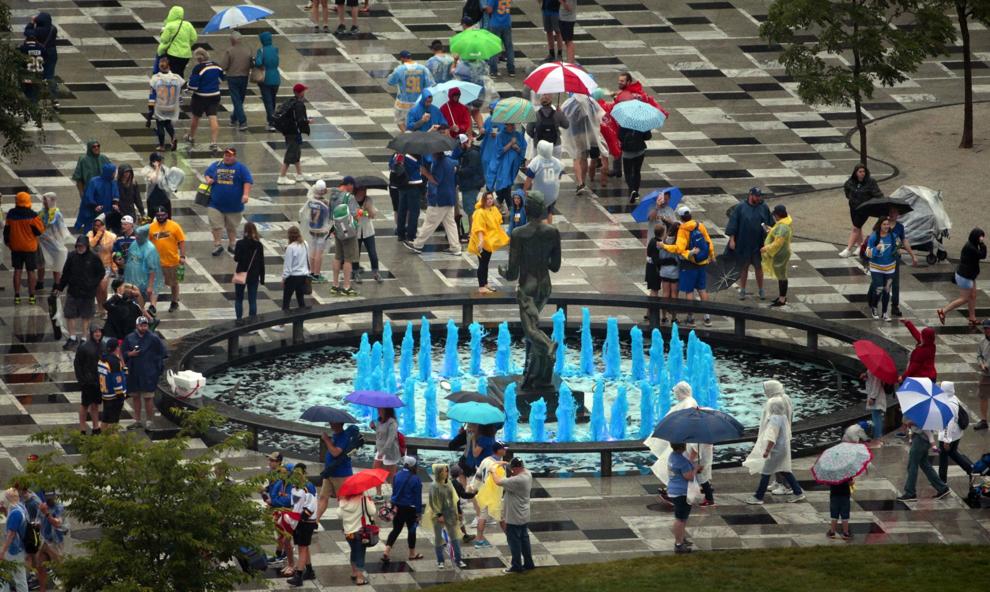 Blues fans parade like champions as St. Louis Blues capture first Stanley Cup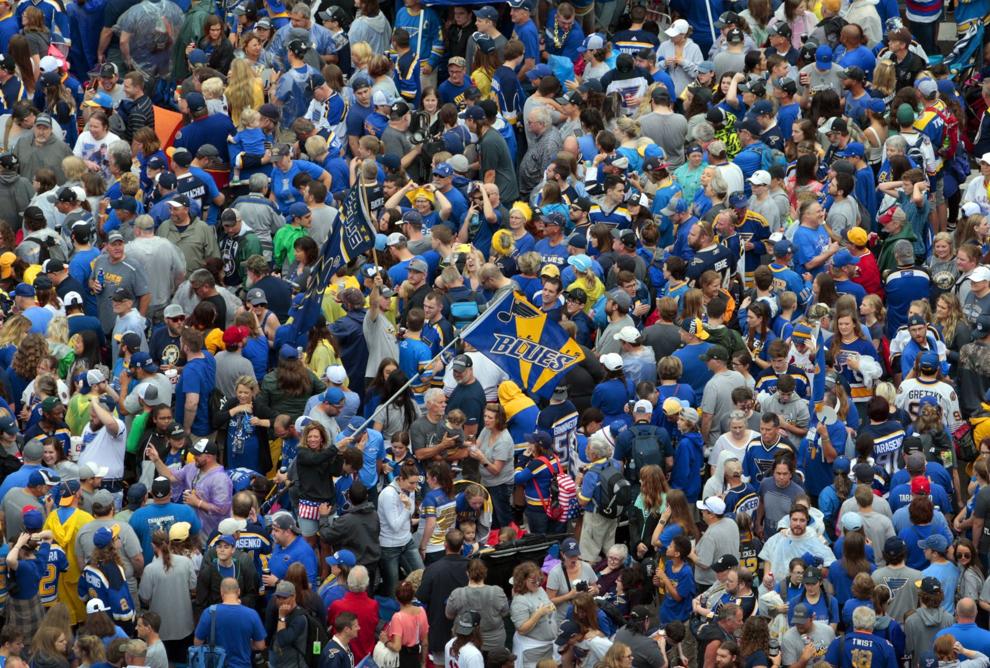 Scenes from Blues Stanley Victory Parade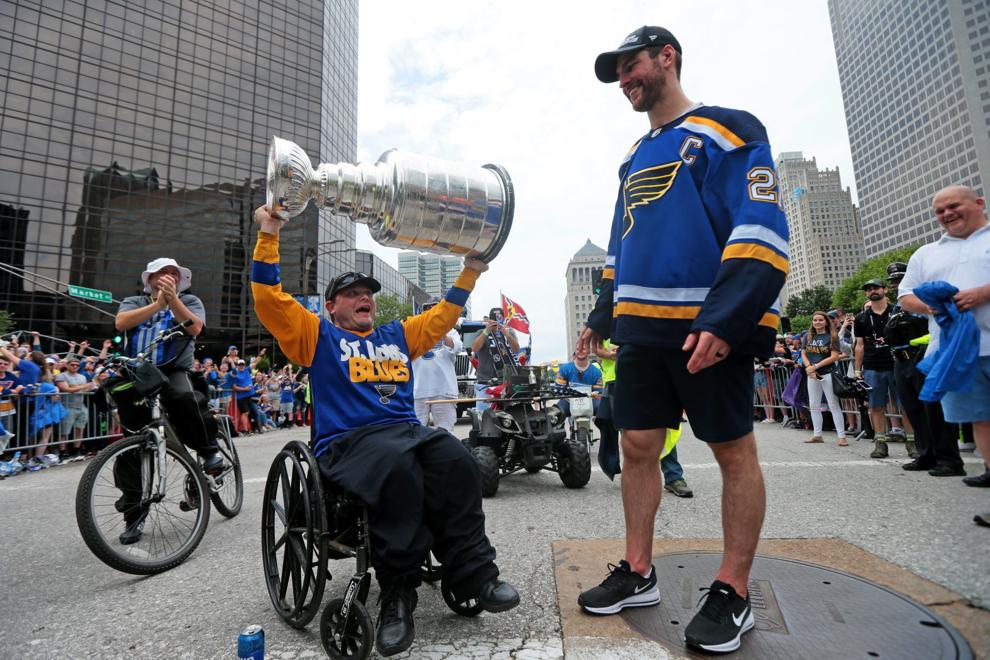 Blues fans parade like champions as St. Louis Blues capture first Stanley Cup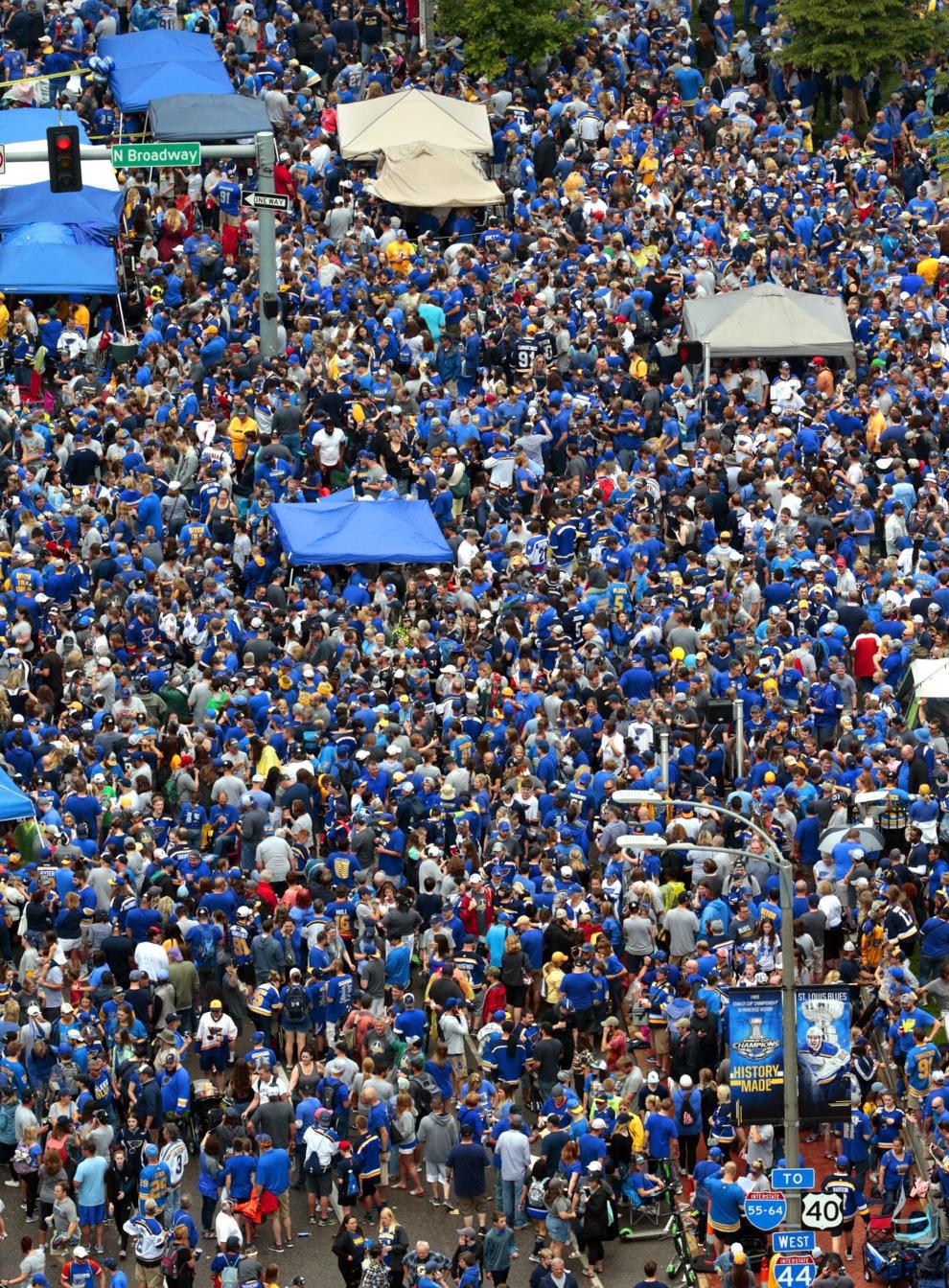 Blues fans parade like champions as St. Louis Blues capture first Stanley Cup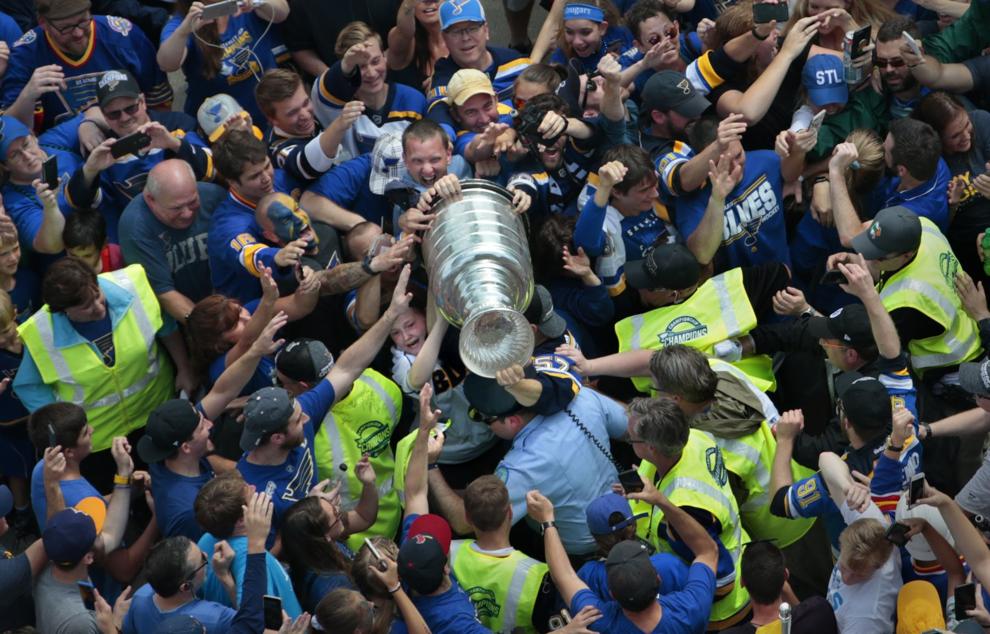 Blues fans parade like champions as St. Louis Blues capture first Stanley Cup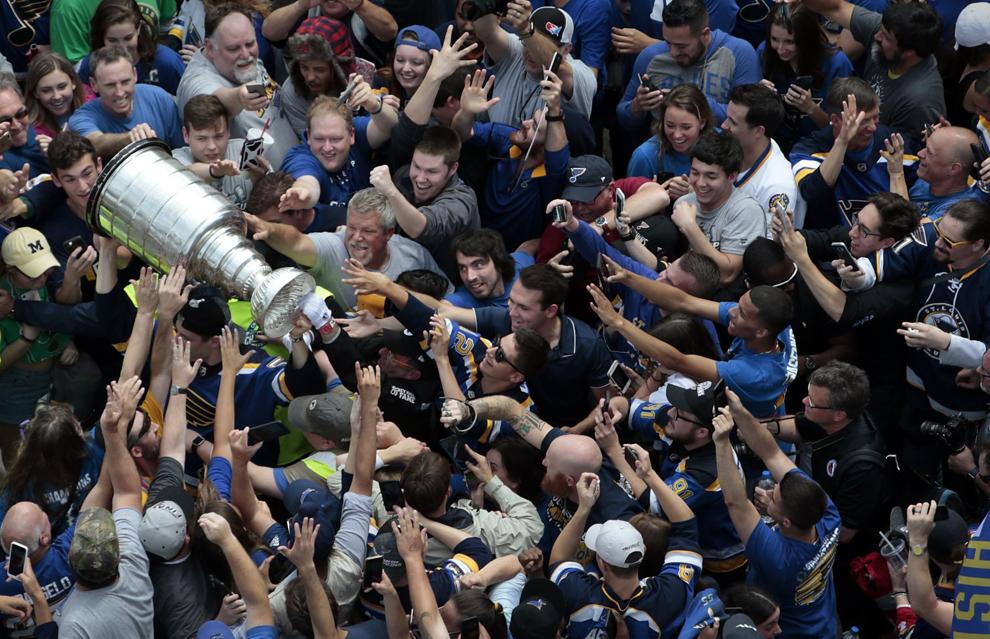 Blues fans parade like champions as St. Louis Blues capture first Stanley Cup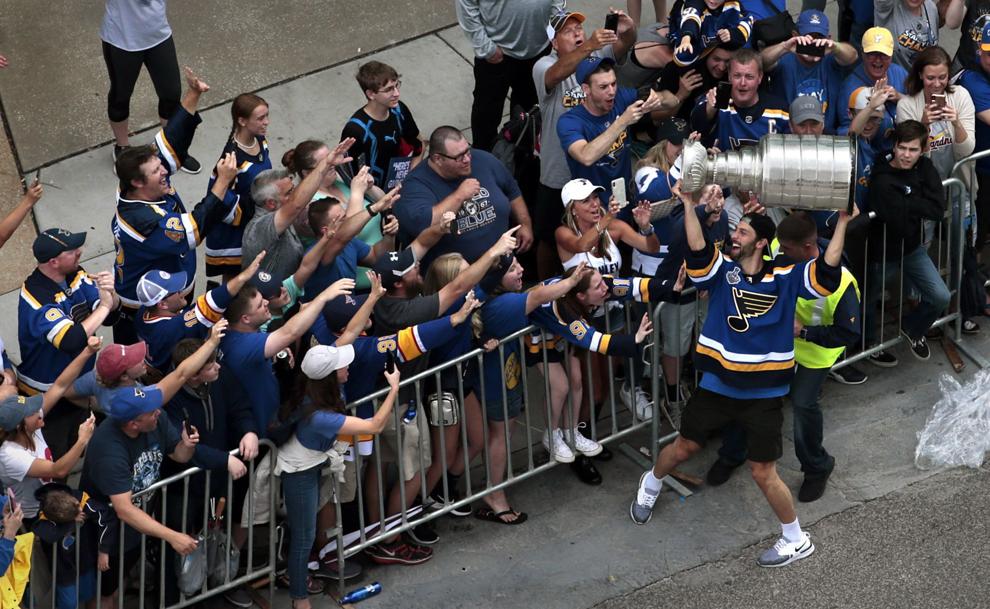 St. Louis Blues Stanley Cup victory parade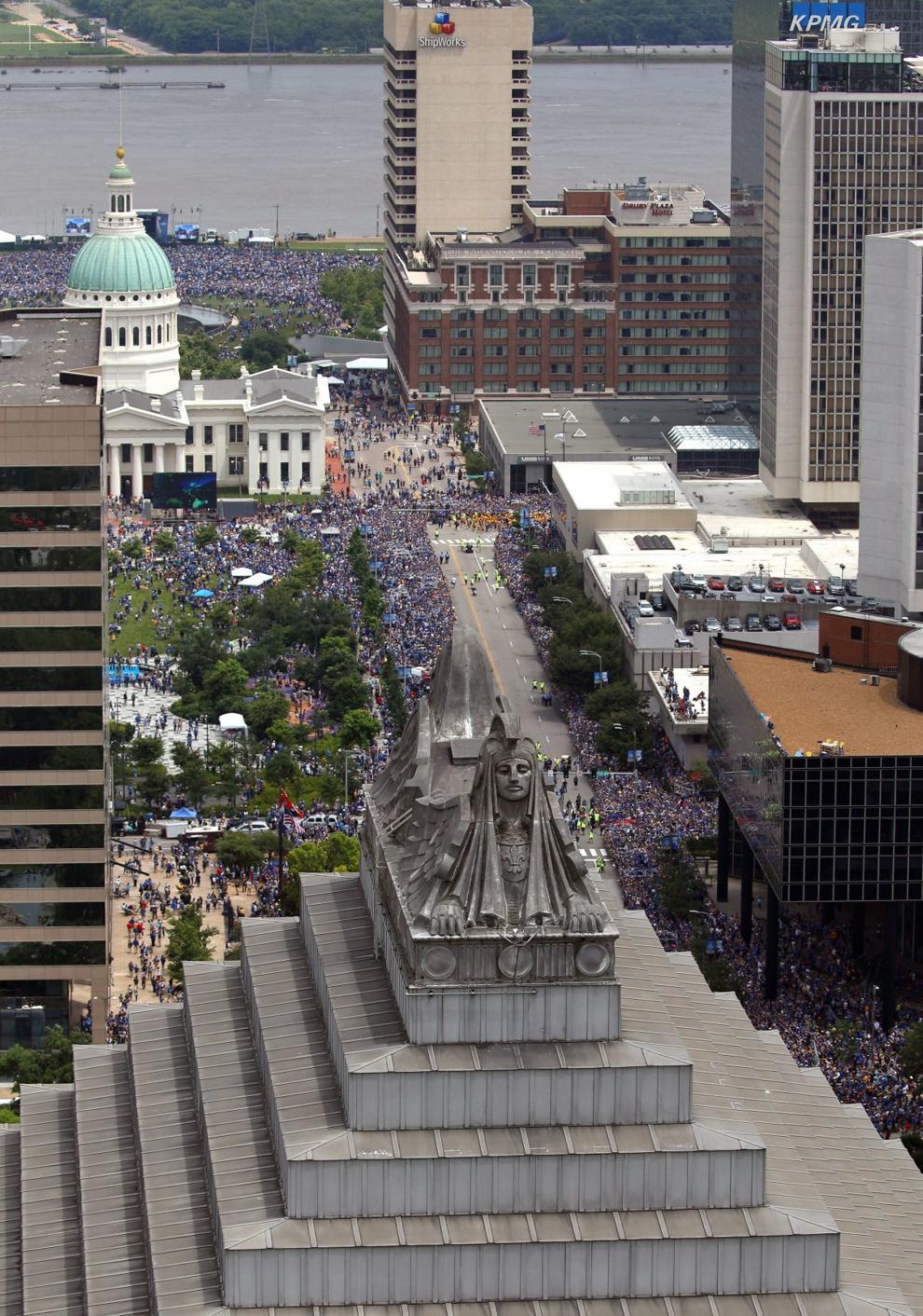 Blues fans parade like champions as St. Louis Blues capture first Stanley Cup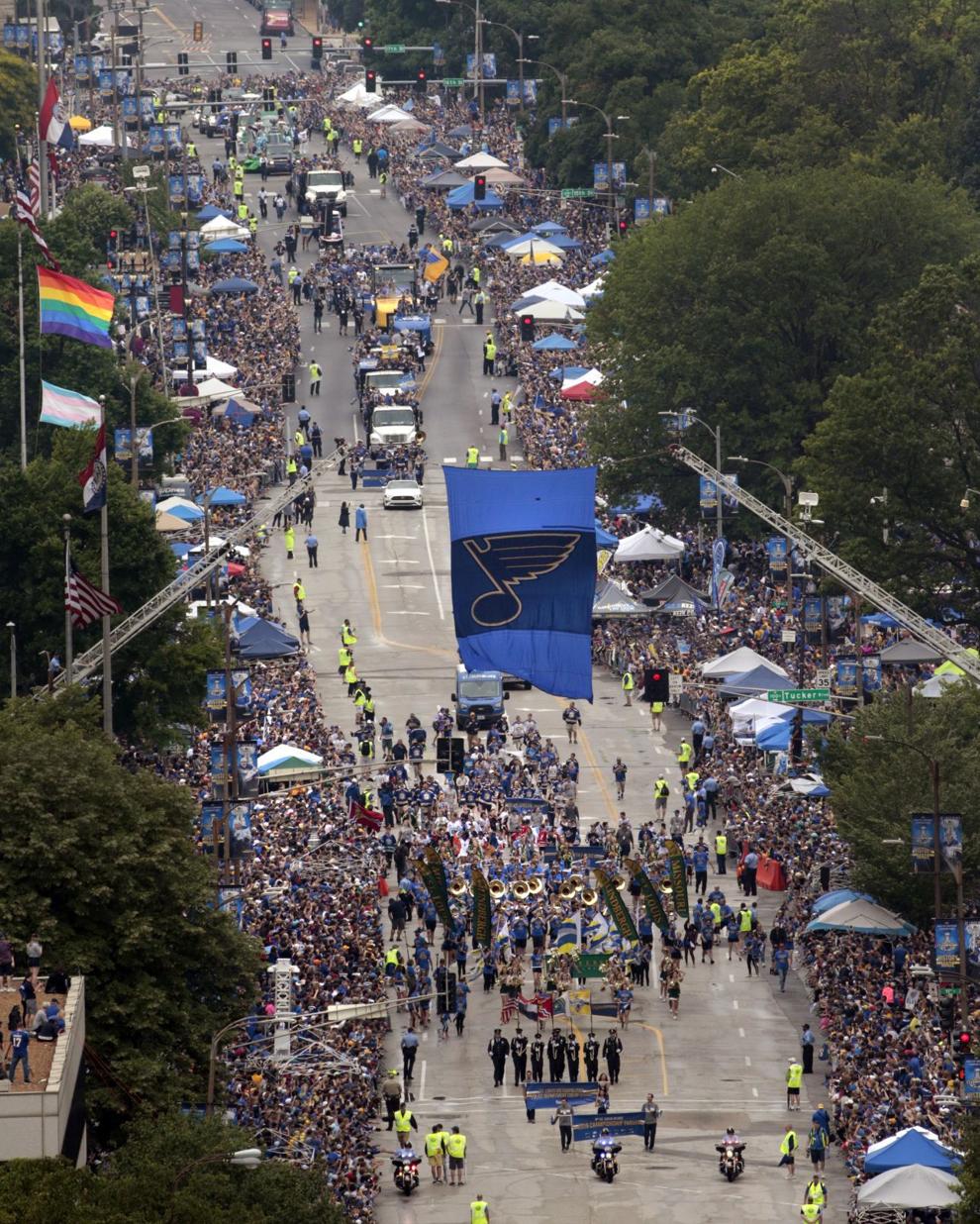 Blues fans parade like champions as St. Louis Blues capture first Stanley Cup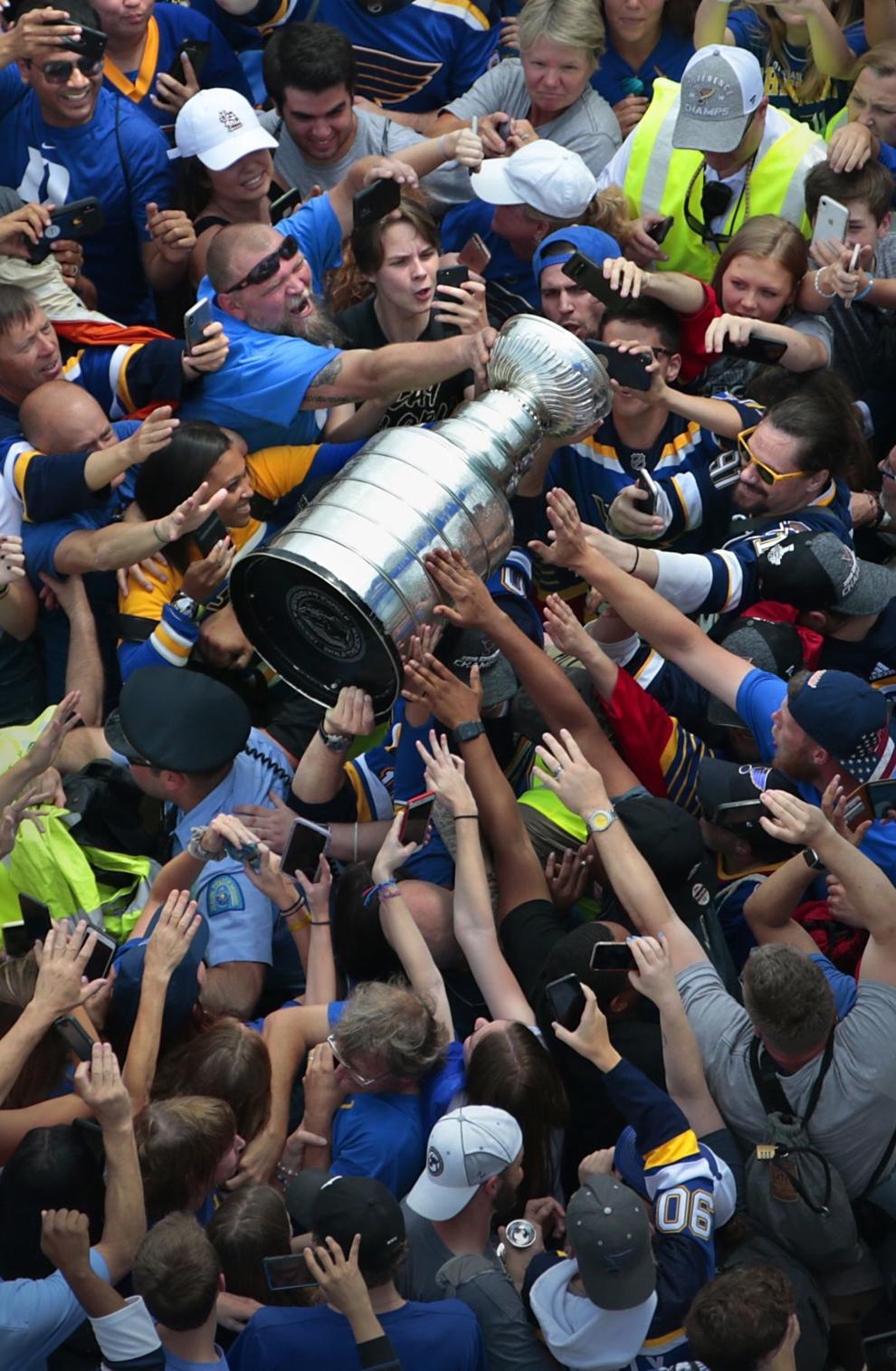 Blues fans parade like champions as St. Louis Blues capture first Stanley Cup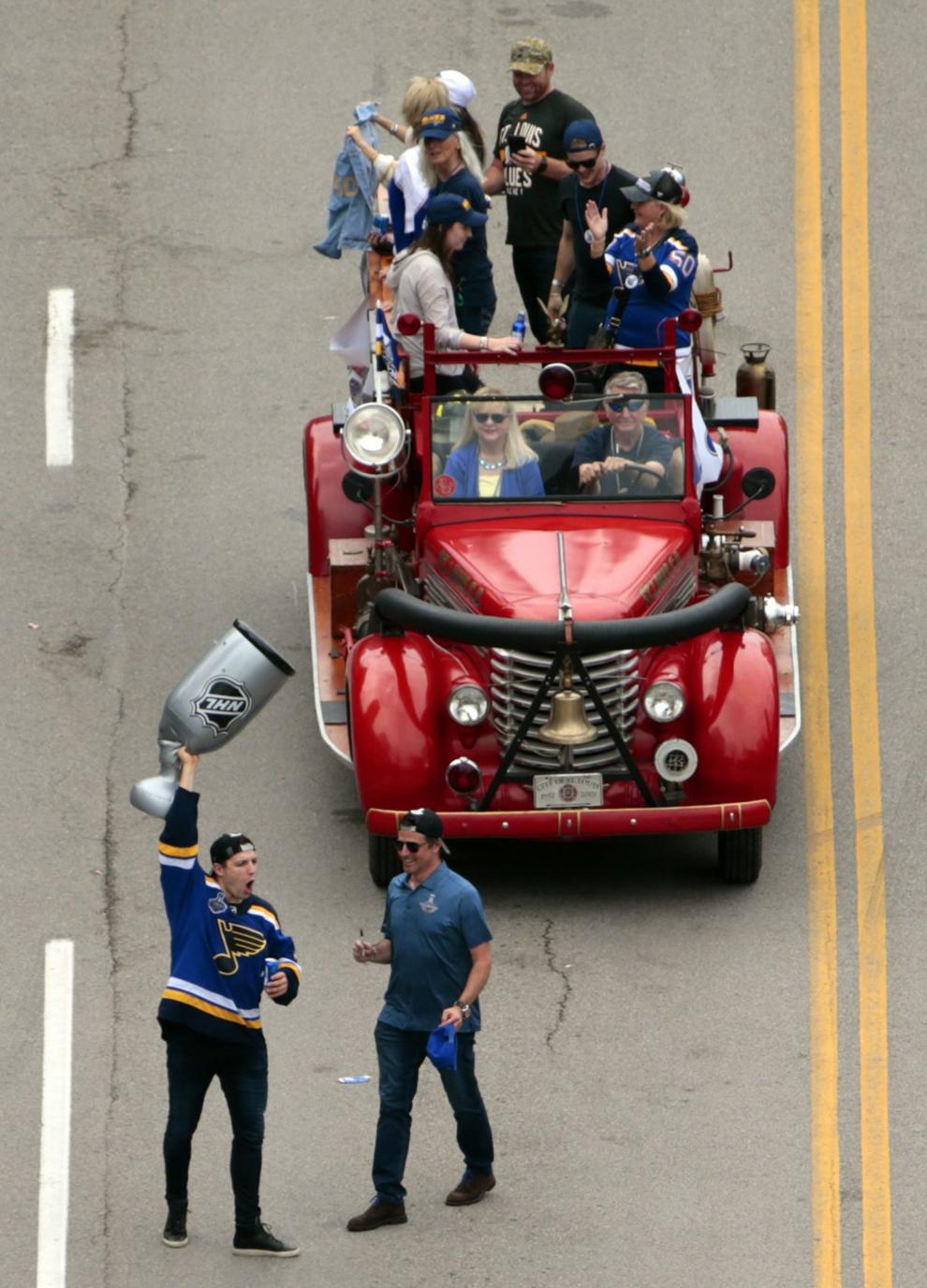 Blues fans parade like champions as St. Louis Blues capture first Stanley Cup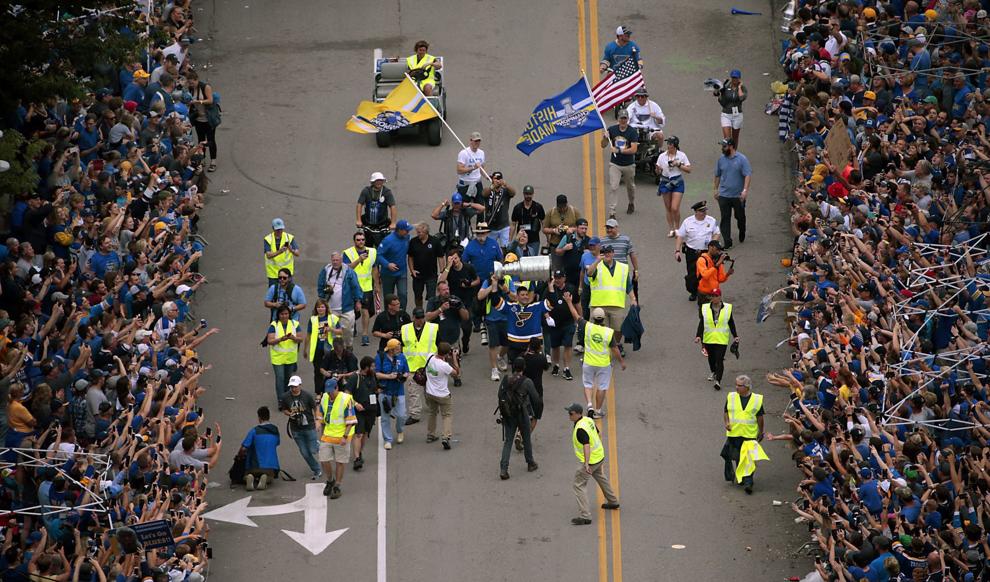 Blues fans parade like champions as St. Louis Blues capture first Stanley Cup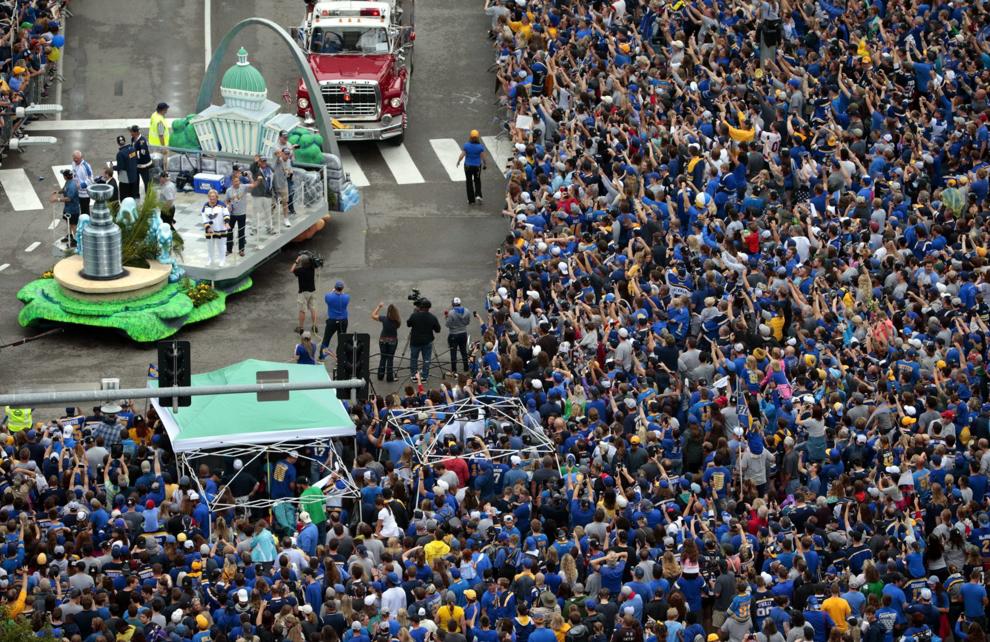 Blues fans parade like champions as St. Louis Blues capture first Stanley Cup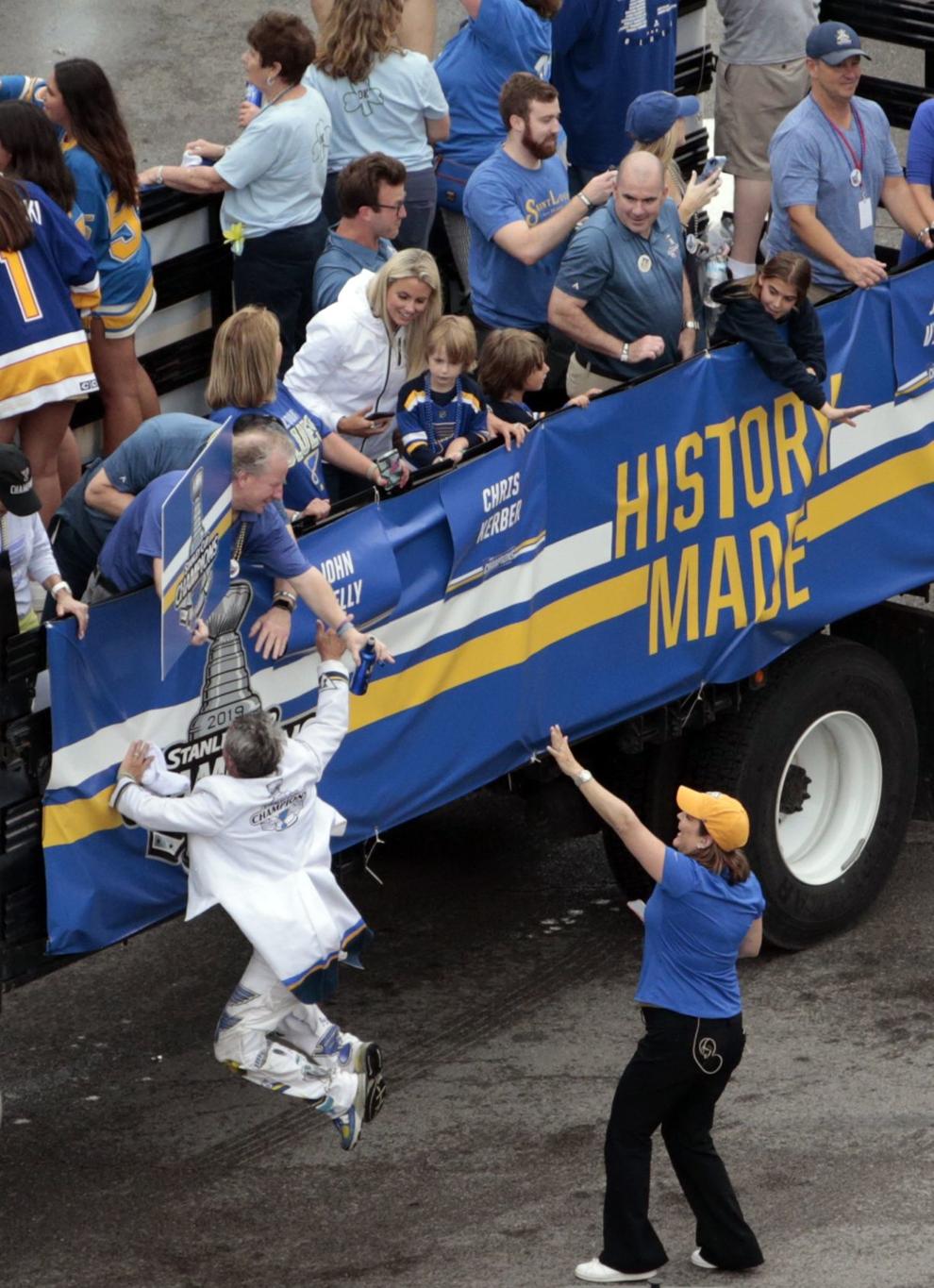 Blues fans parade like champions as St. Louis Blues capture first Stanley Cup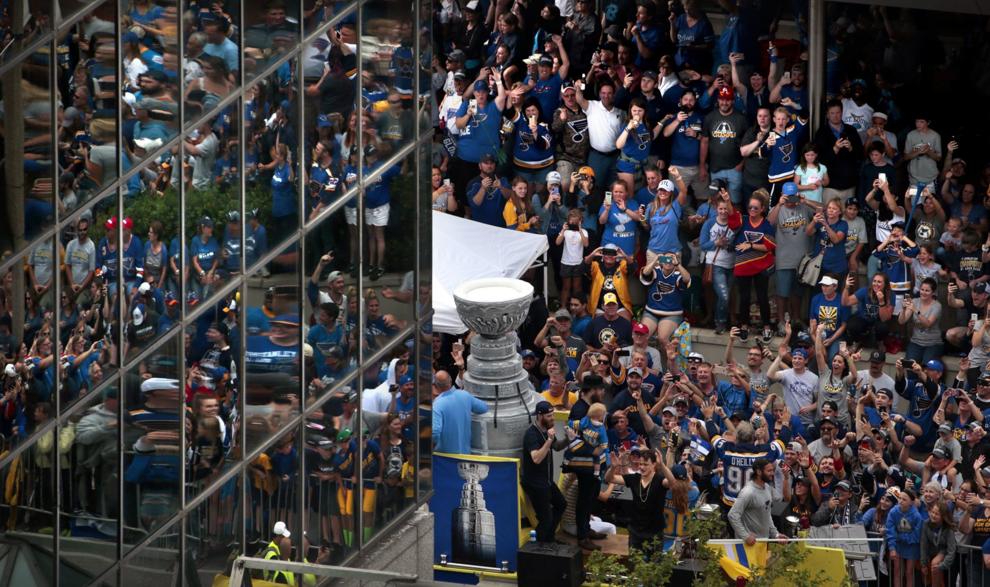 Blues fans parade like champions as St. Louis Blues capture first Stanley Cup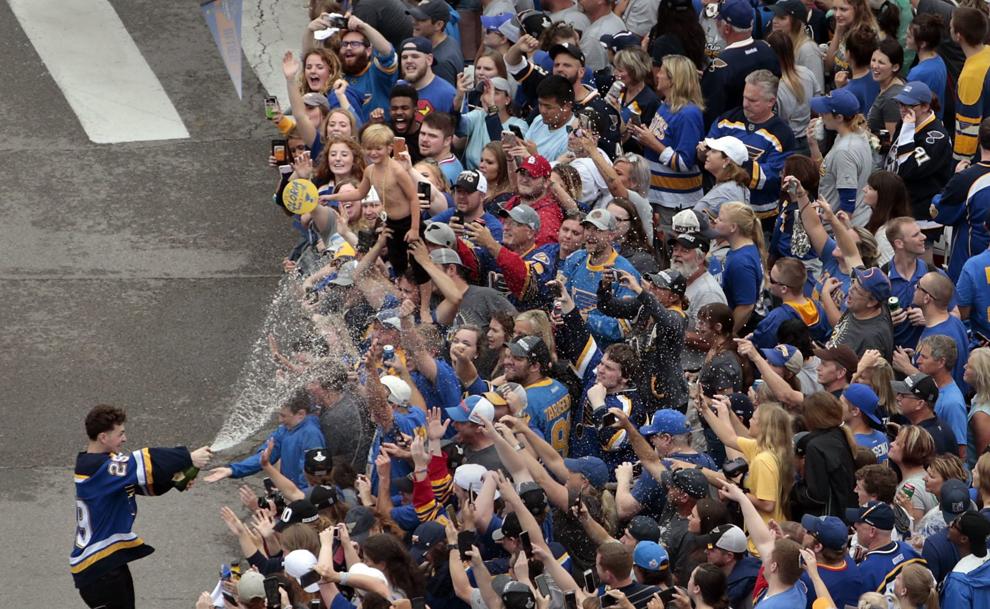 Blues fans parade like champions as St. Louis Blues capture first Stanley Cup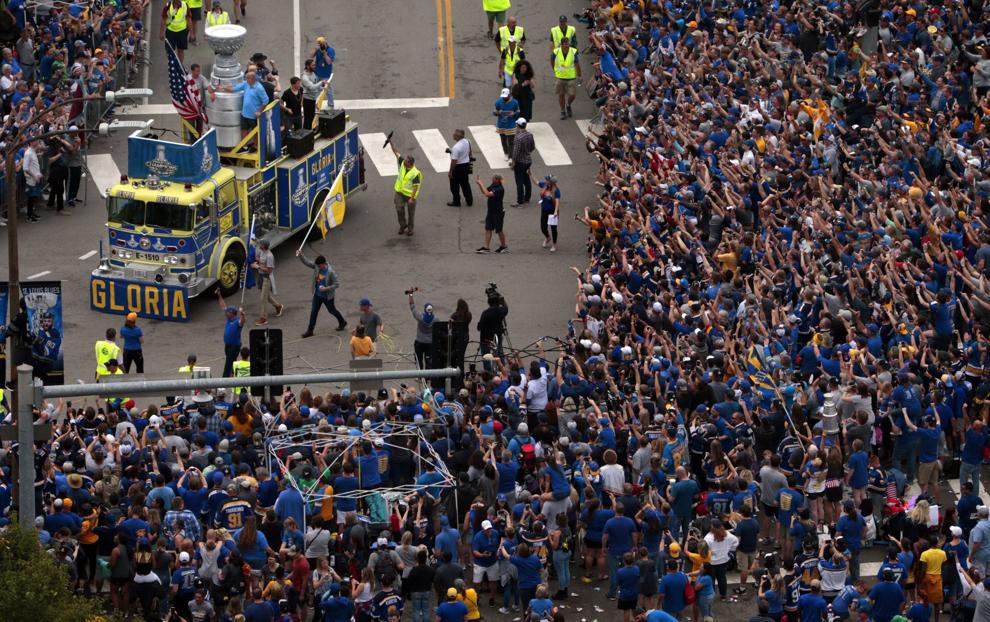 Blues fans parade like champions as St. Louis Blues capture first Stanley Cup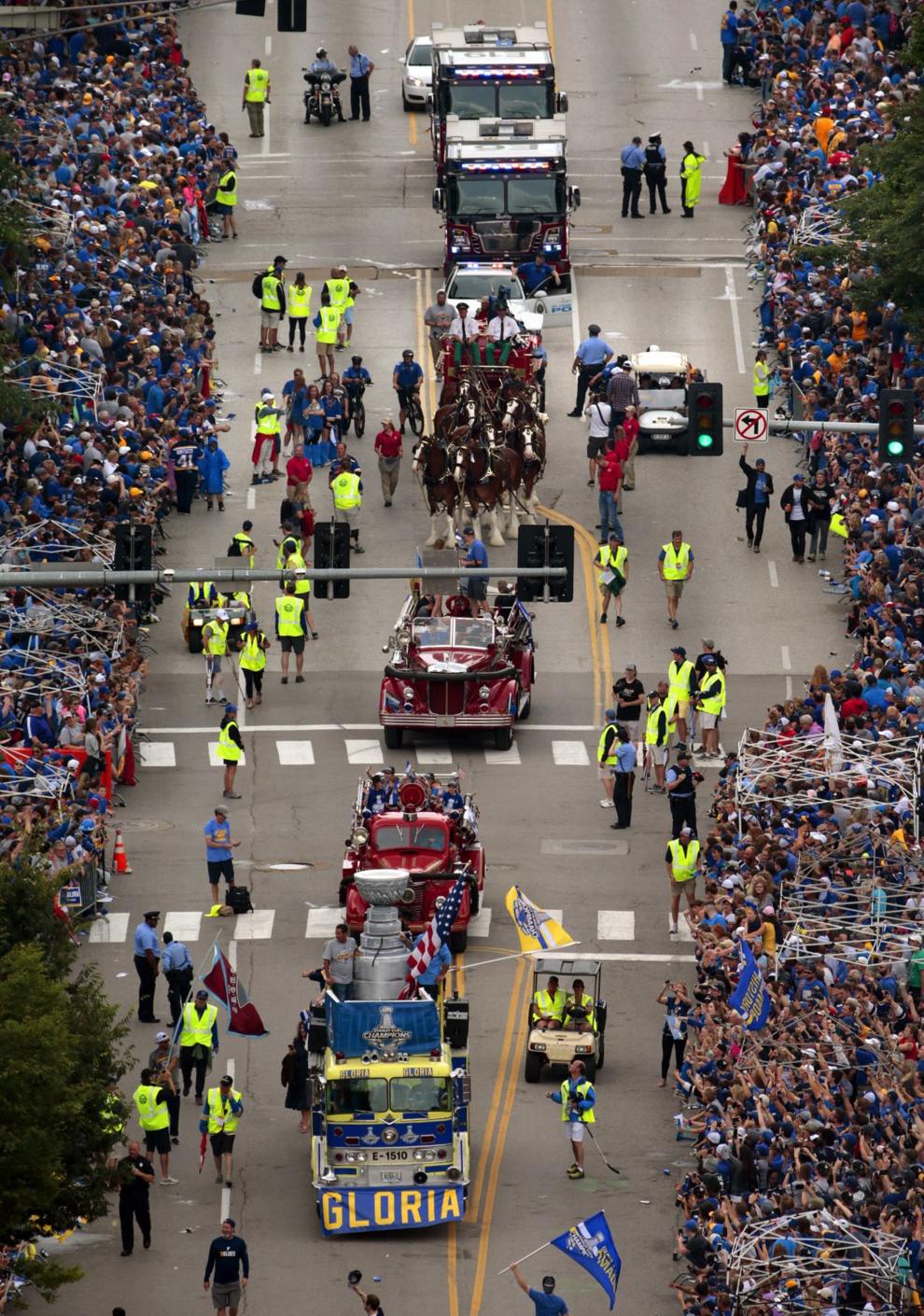 Blues fans parade like champions as St. Louis Blues capture first Stanley Cup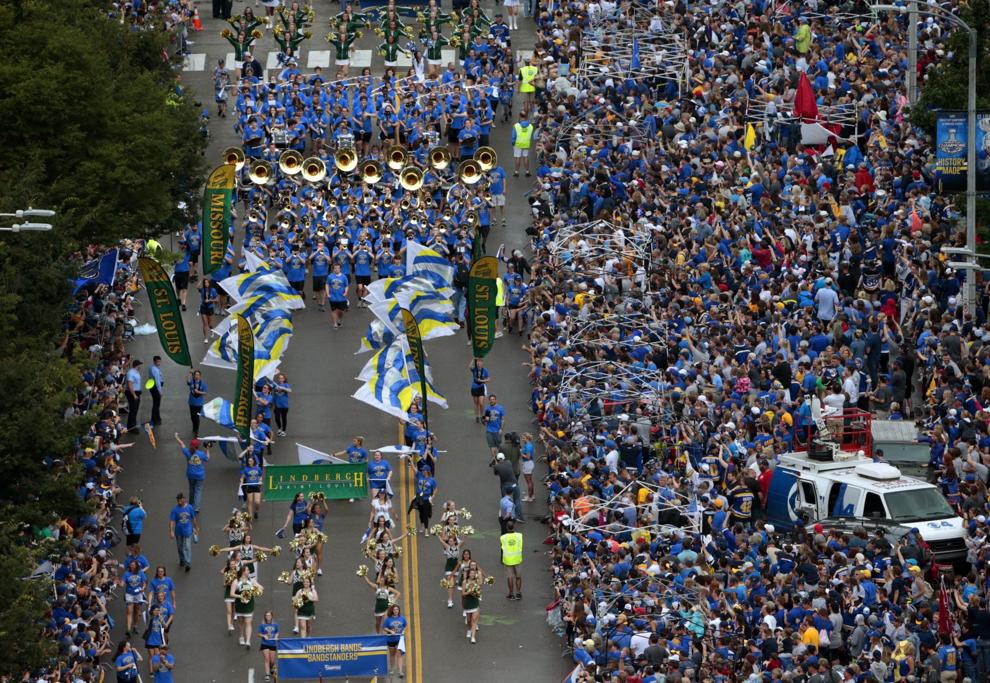 St. Louis Blues Stanley Cup victory parade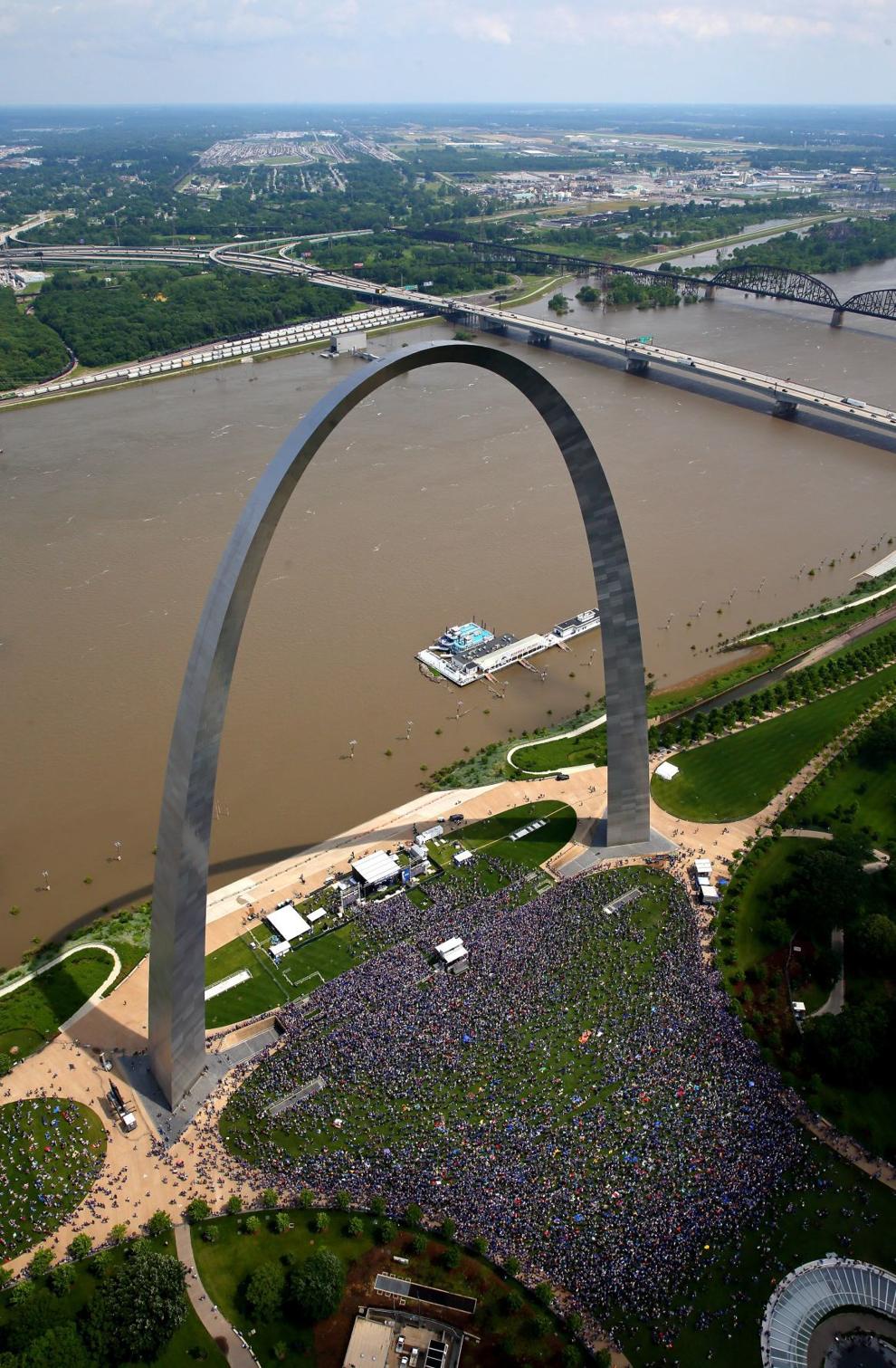 The Blues party down Market Street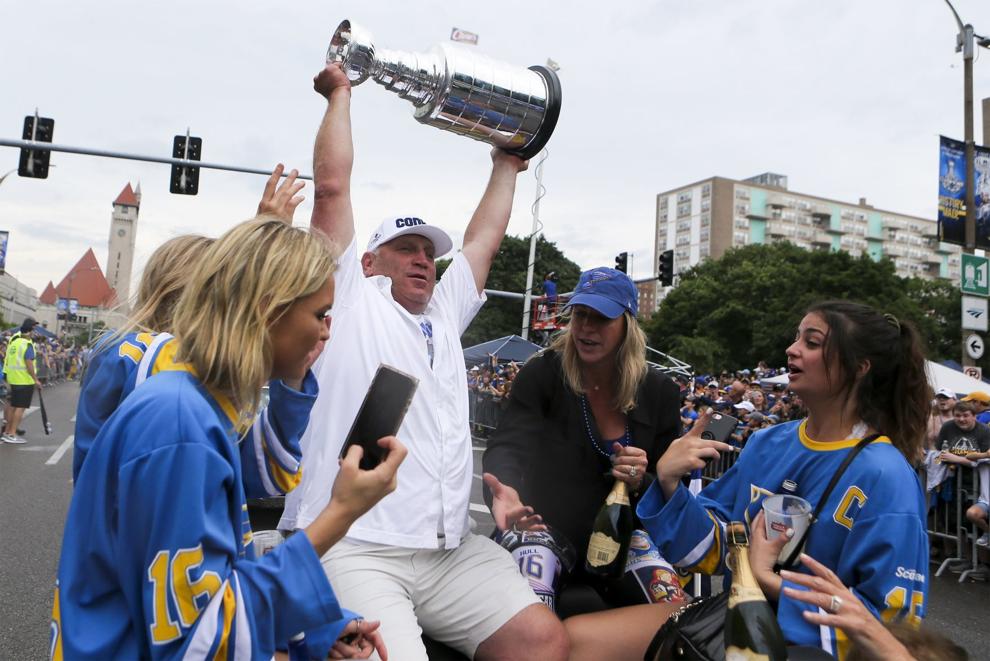 The Blues party down Market Street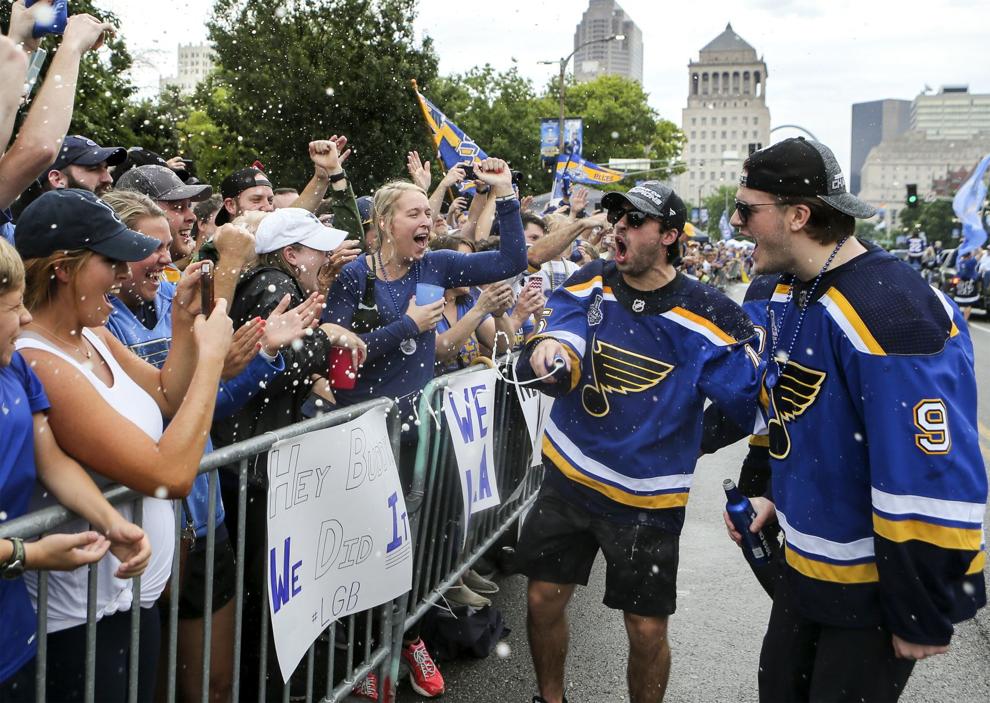 The Blues party down Market Street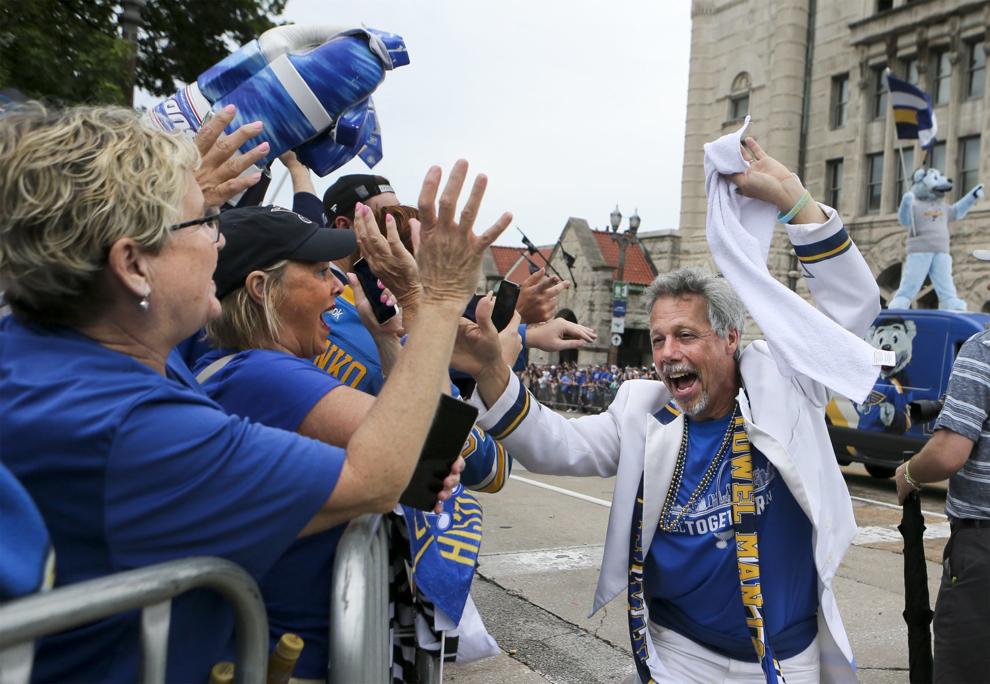 The Blues party down Market Street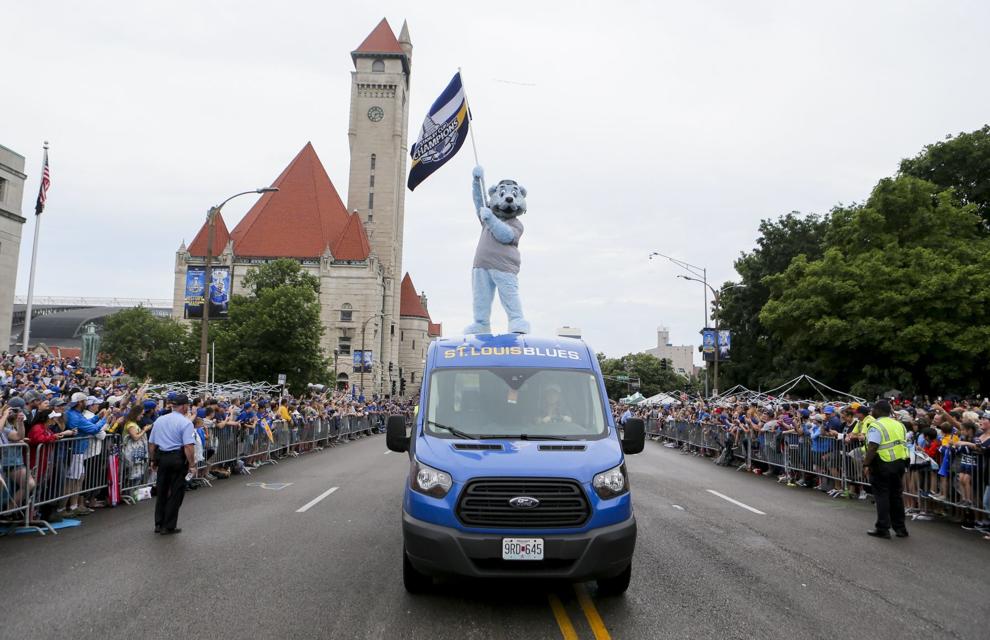 The Blues party down Market Street
The Blues party down Market Street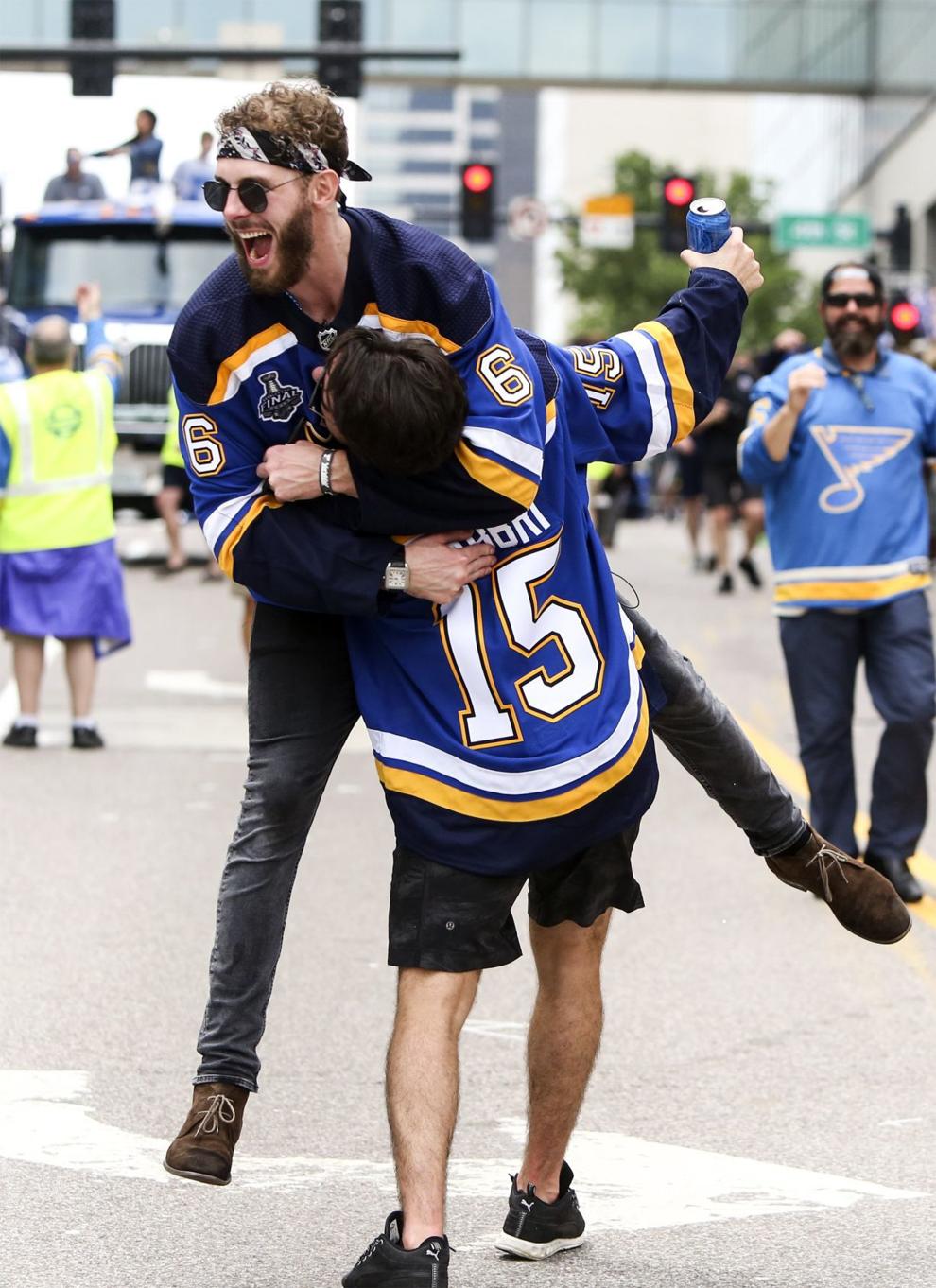 The Blues party on the Arch grounds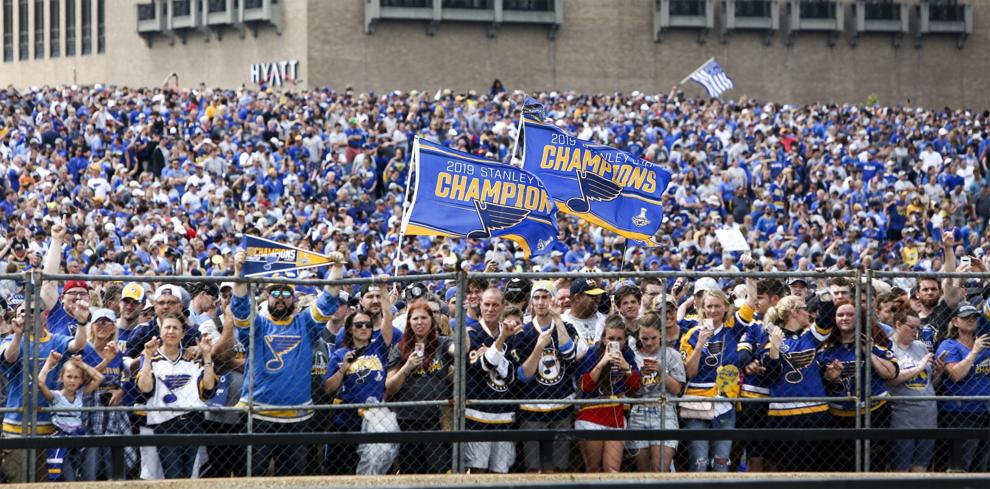 The Blues party down Market Street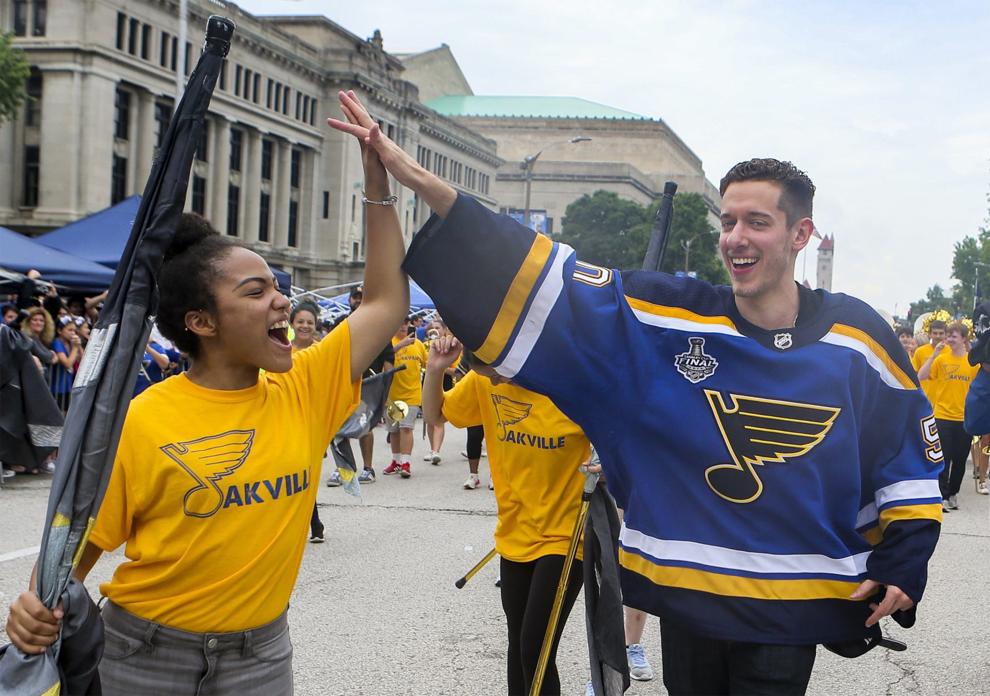 The Blues party down Market Street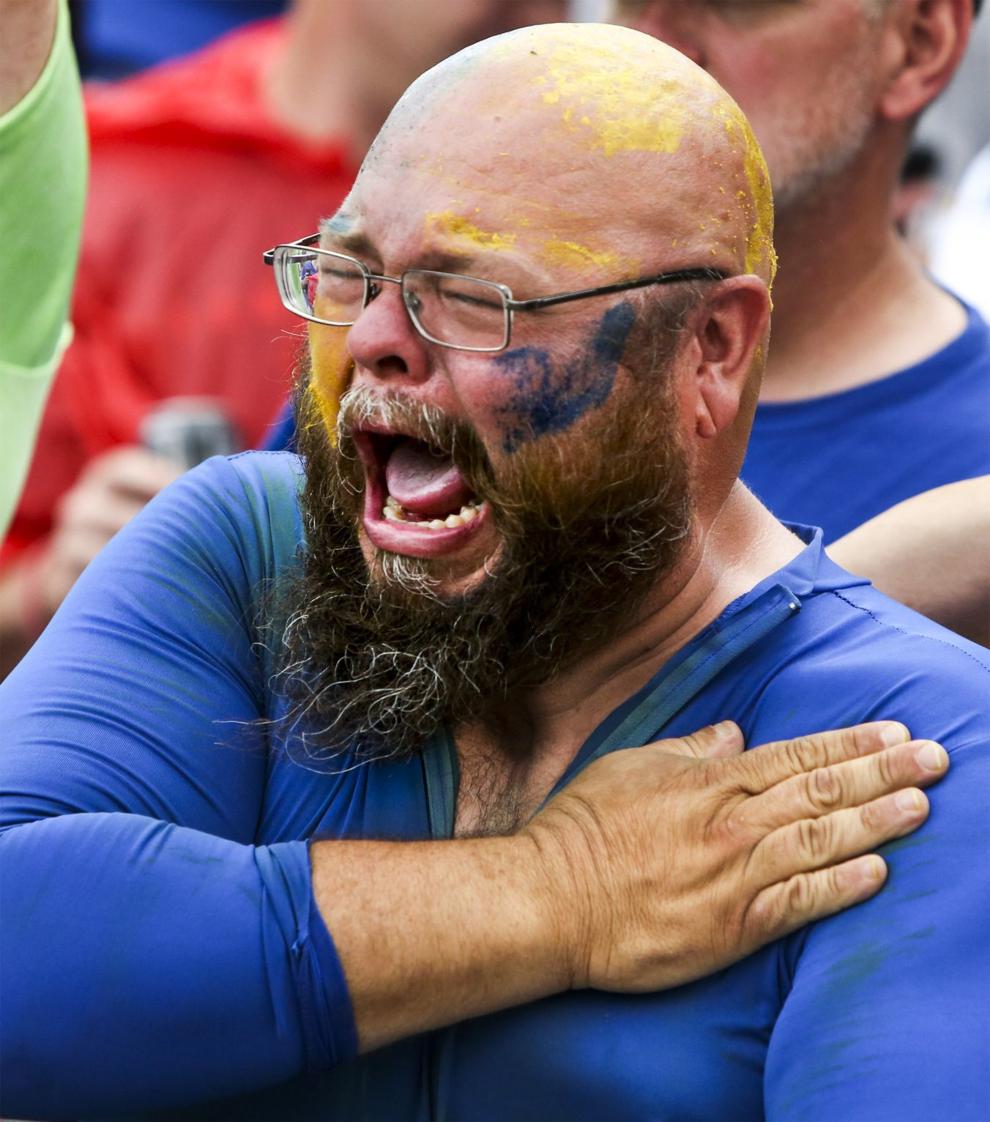 The Blues party on the Arch grounds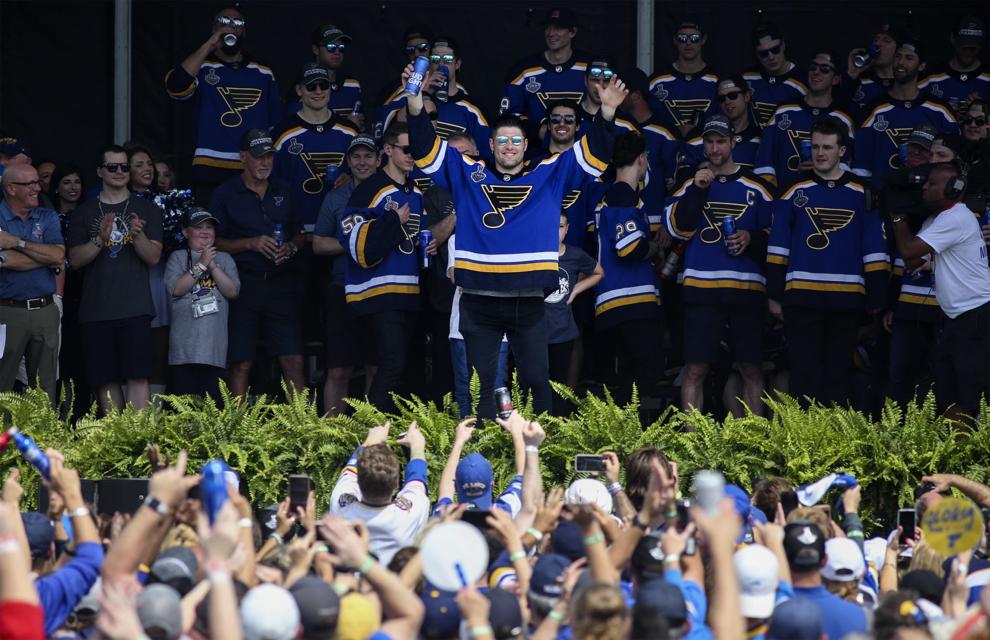 The Blues party down Market Street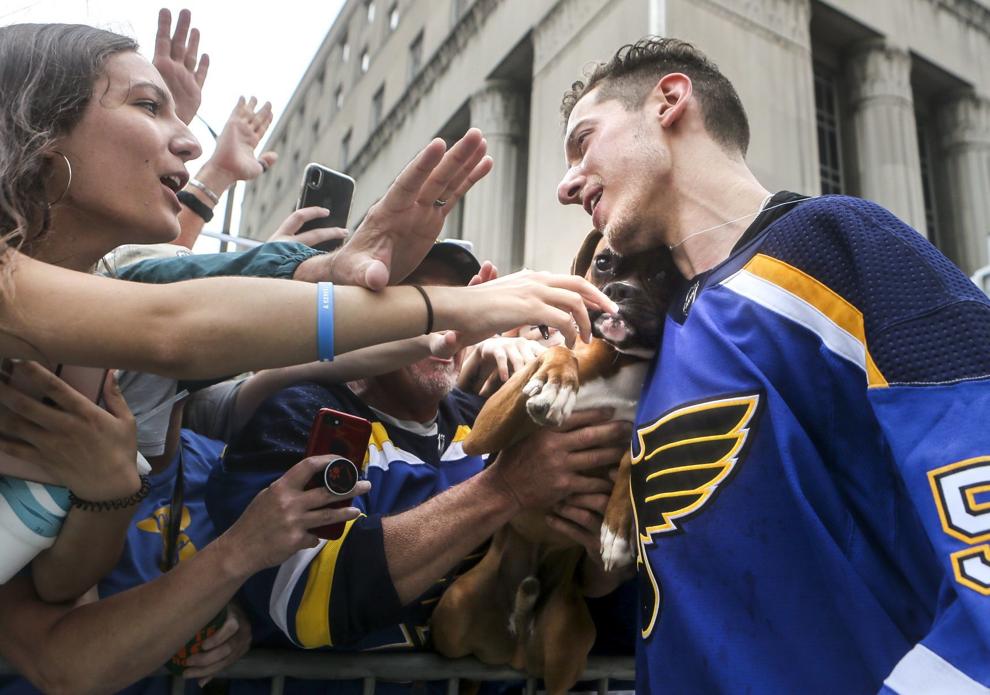 The Blues party down Market Street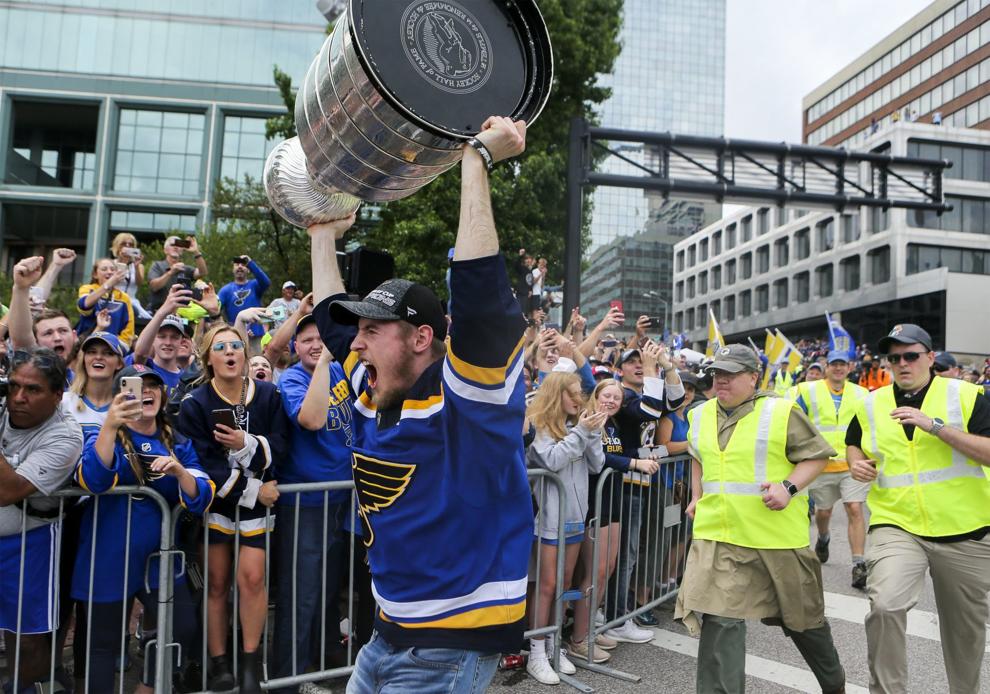 The Blues party down Market Street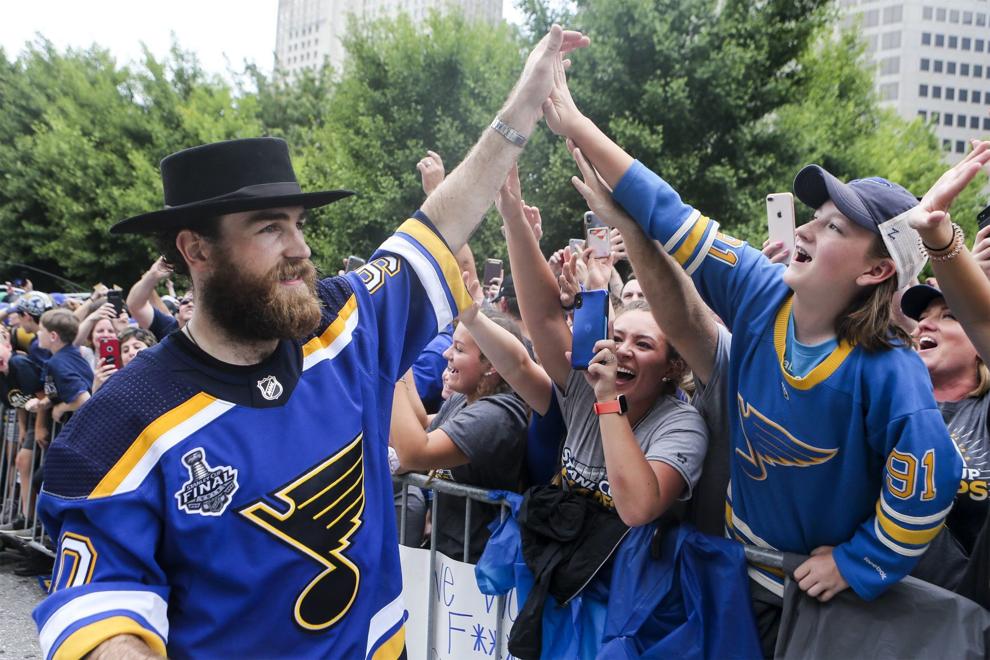 The Blues party down Market Street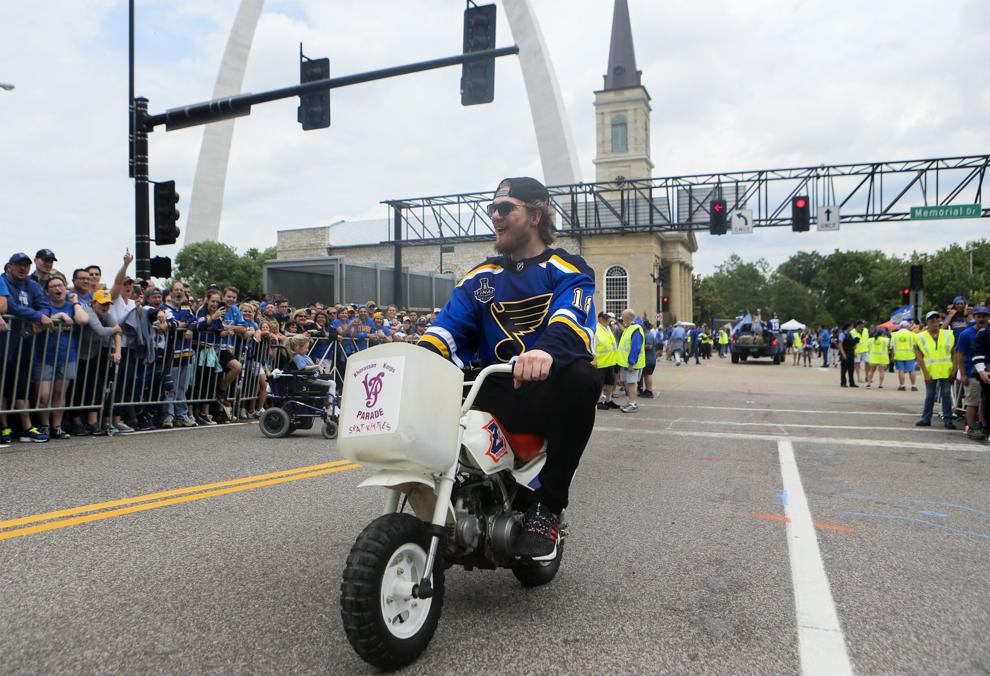 The Blues party down Market Street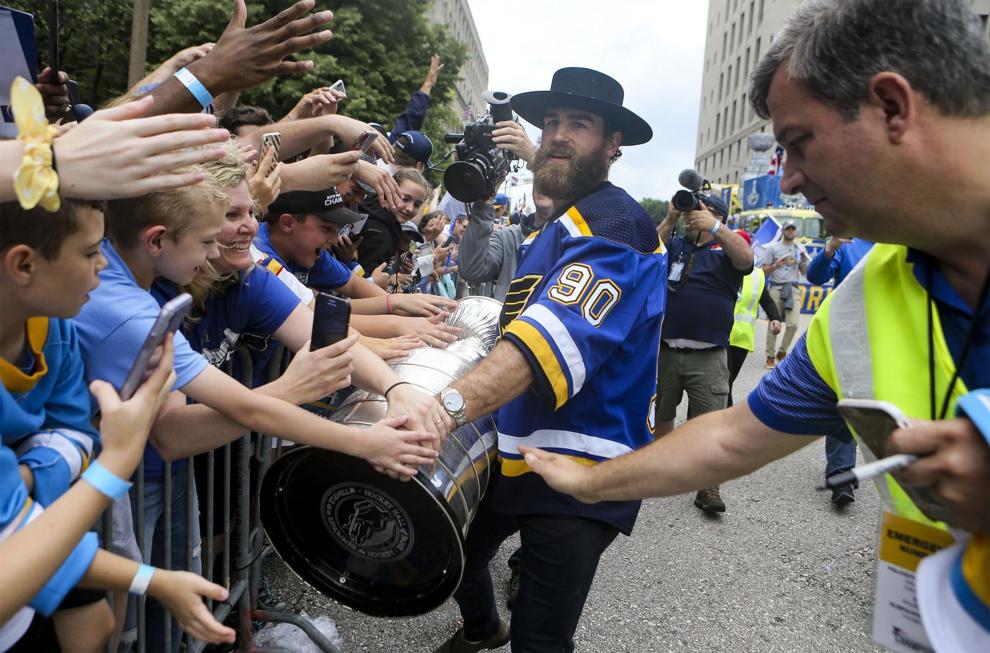 The Blues party down Market Street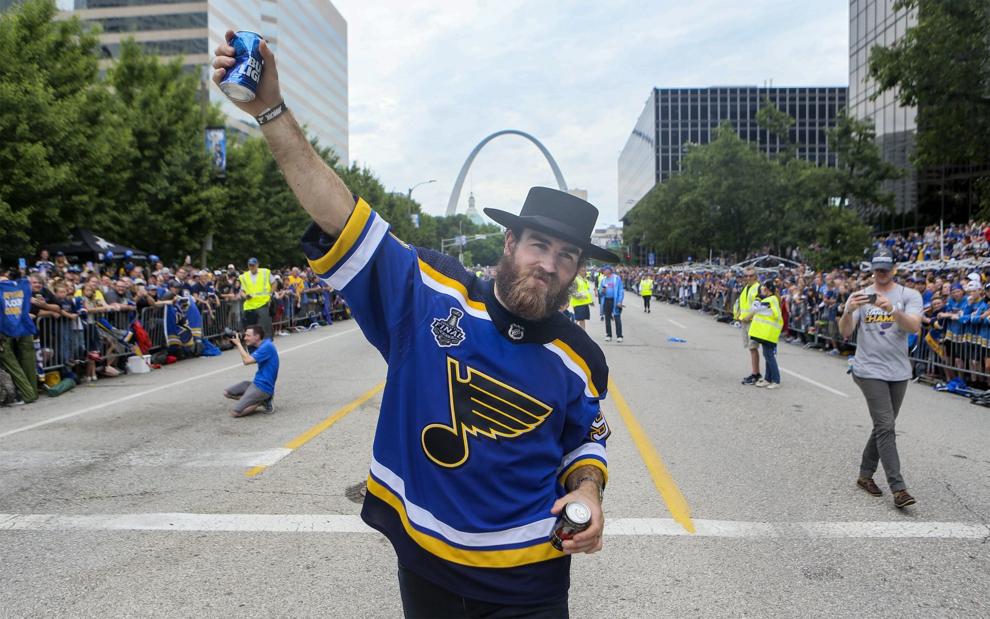 The Blues party down Market Street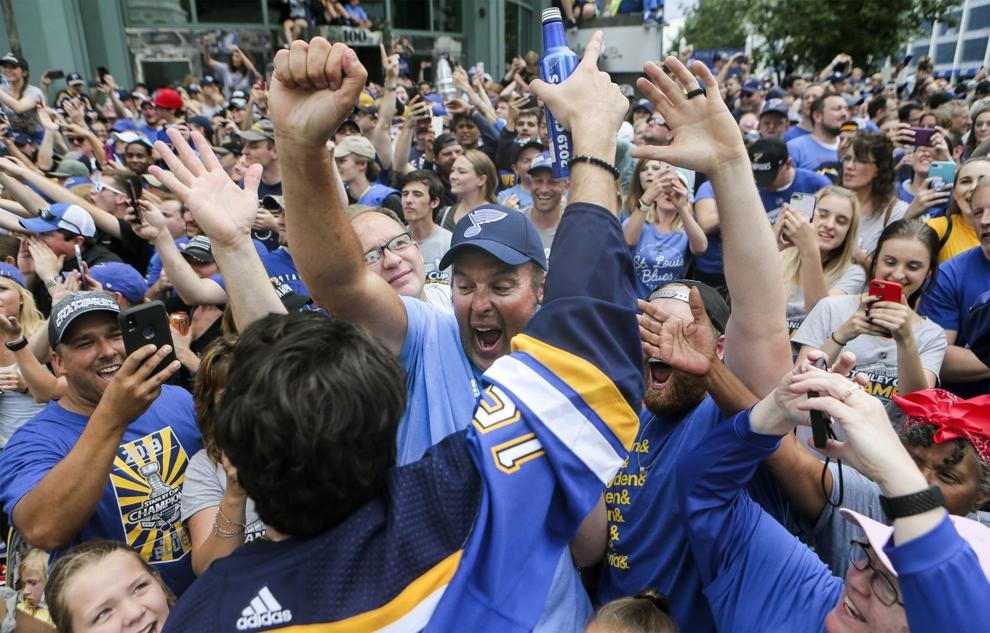 The Blues party down Market Street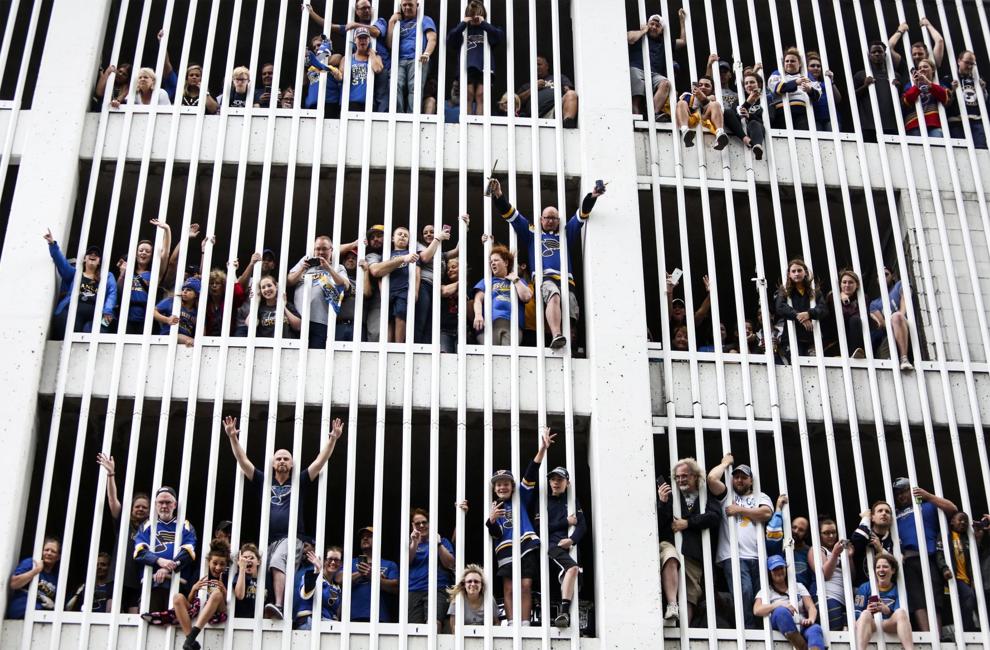 The Blues party down Market Street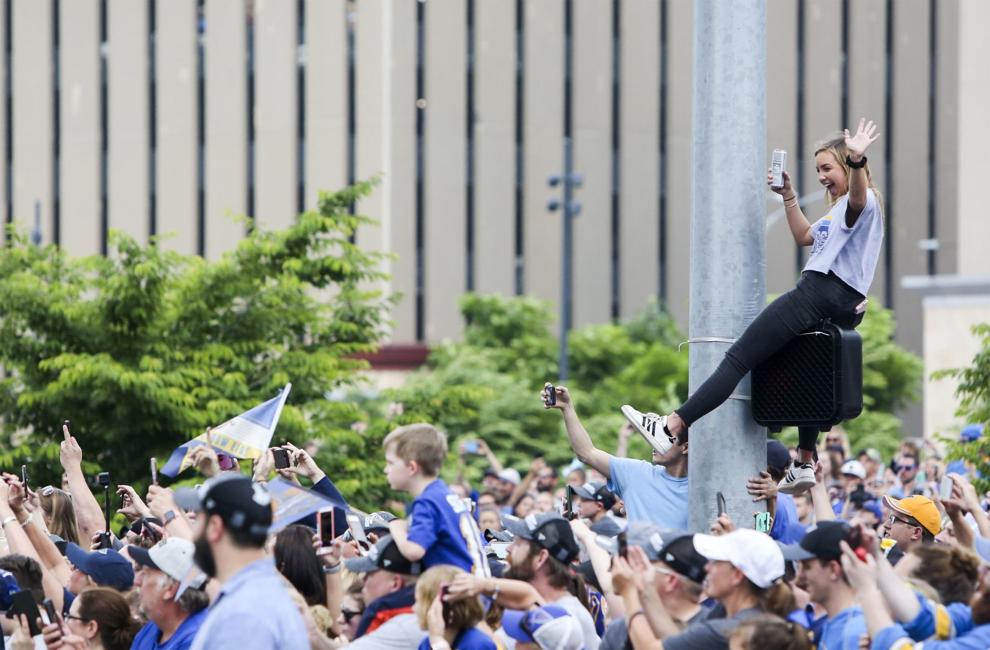 The Blues party down Market Street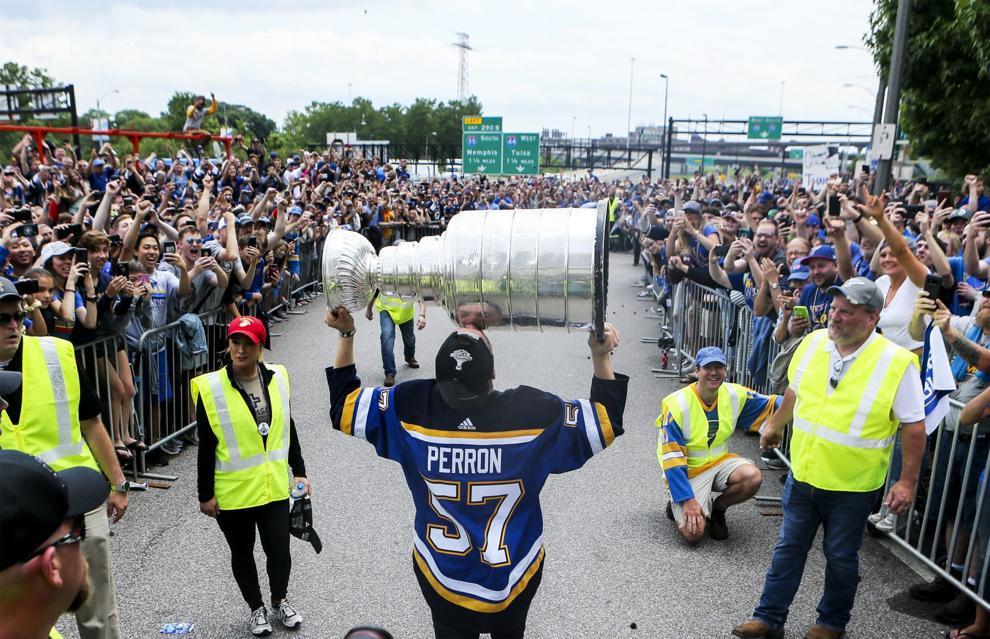 The Blues party down Market Street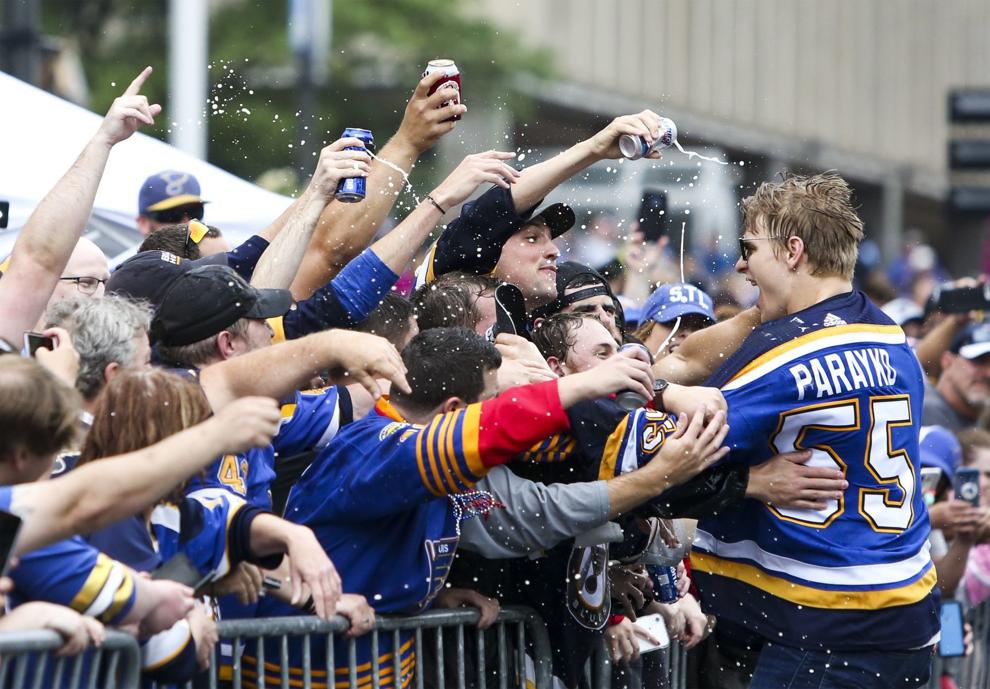 The Blues party down Market Street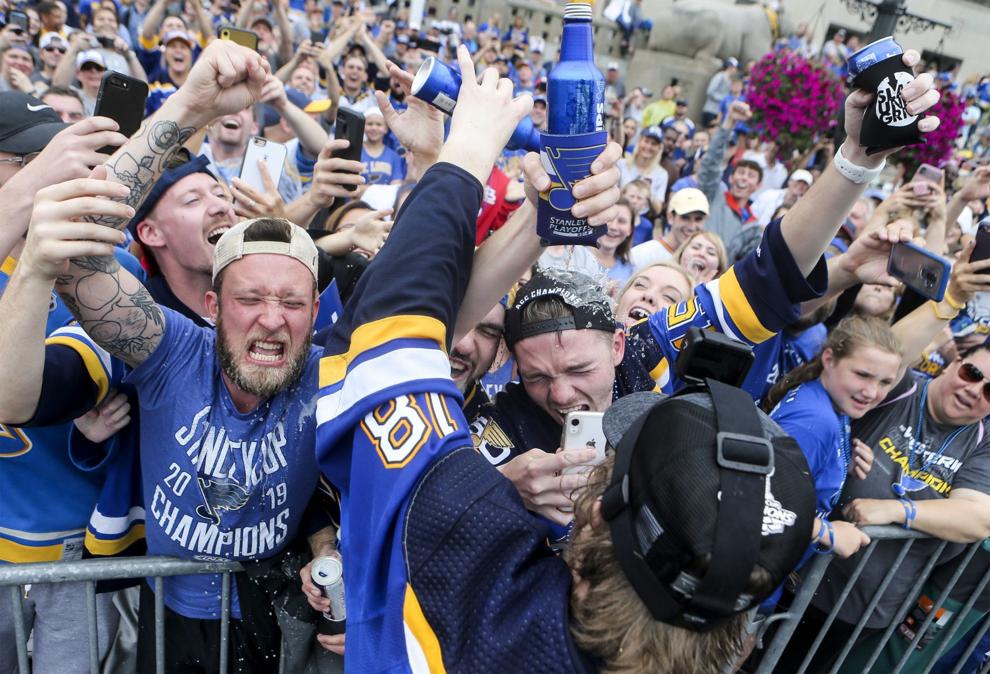 St. Louis Blues, fans celebrate Stanley Cup victory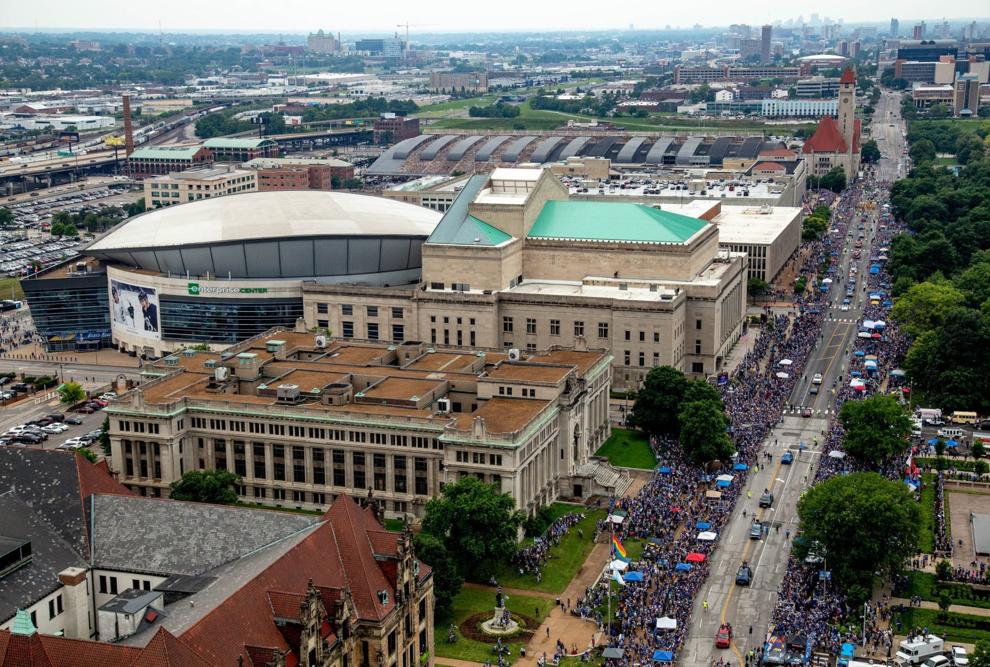 St. Louis Blues, fans celebrate Stanley Cup victory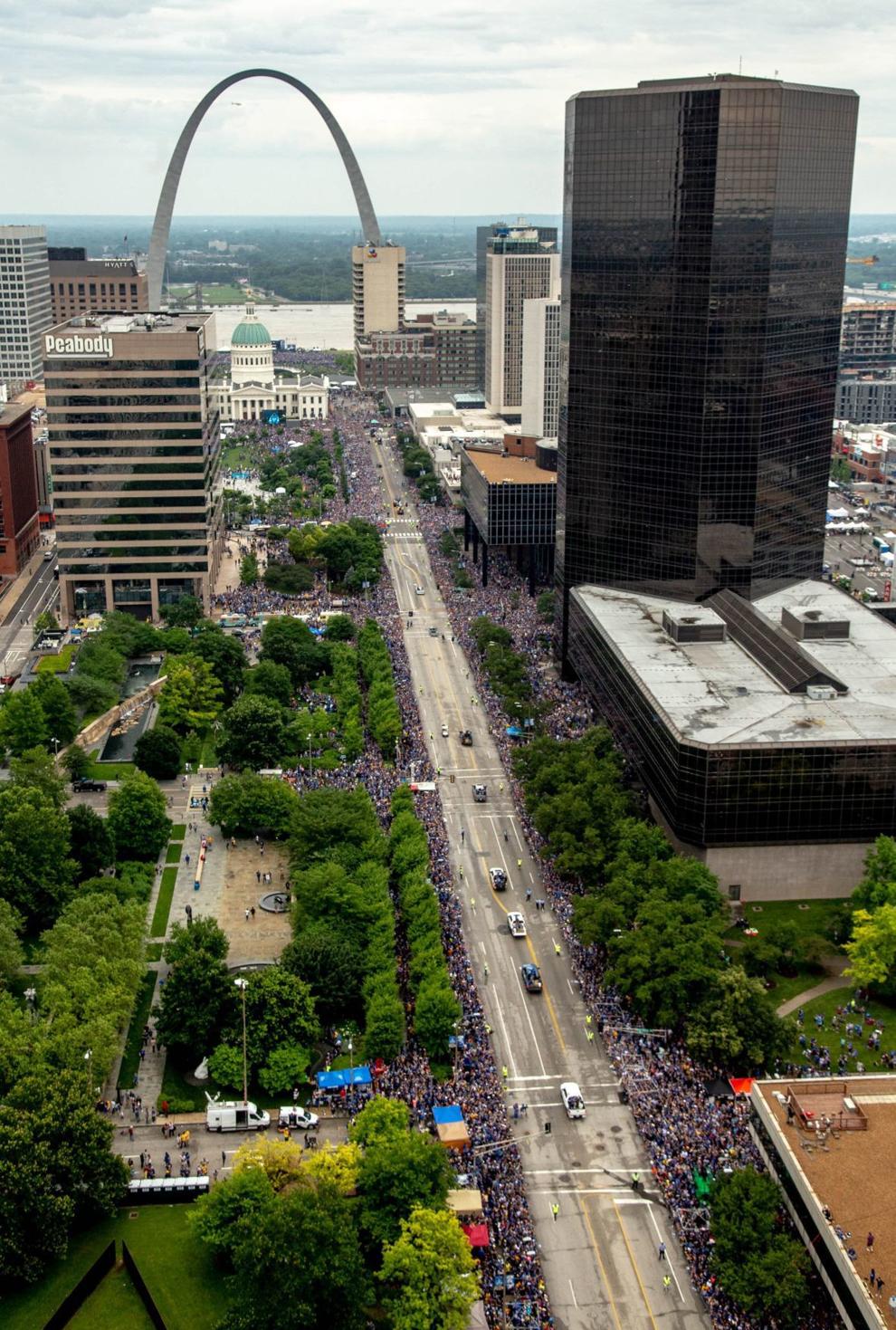 St. Louis Blues, fans celebrate Stanley Cup victory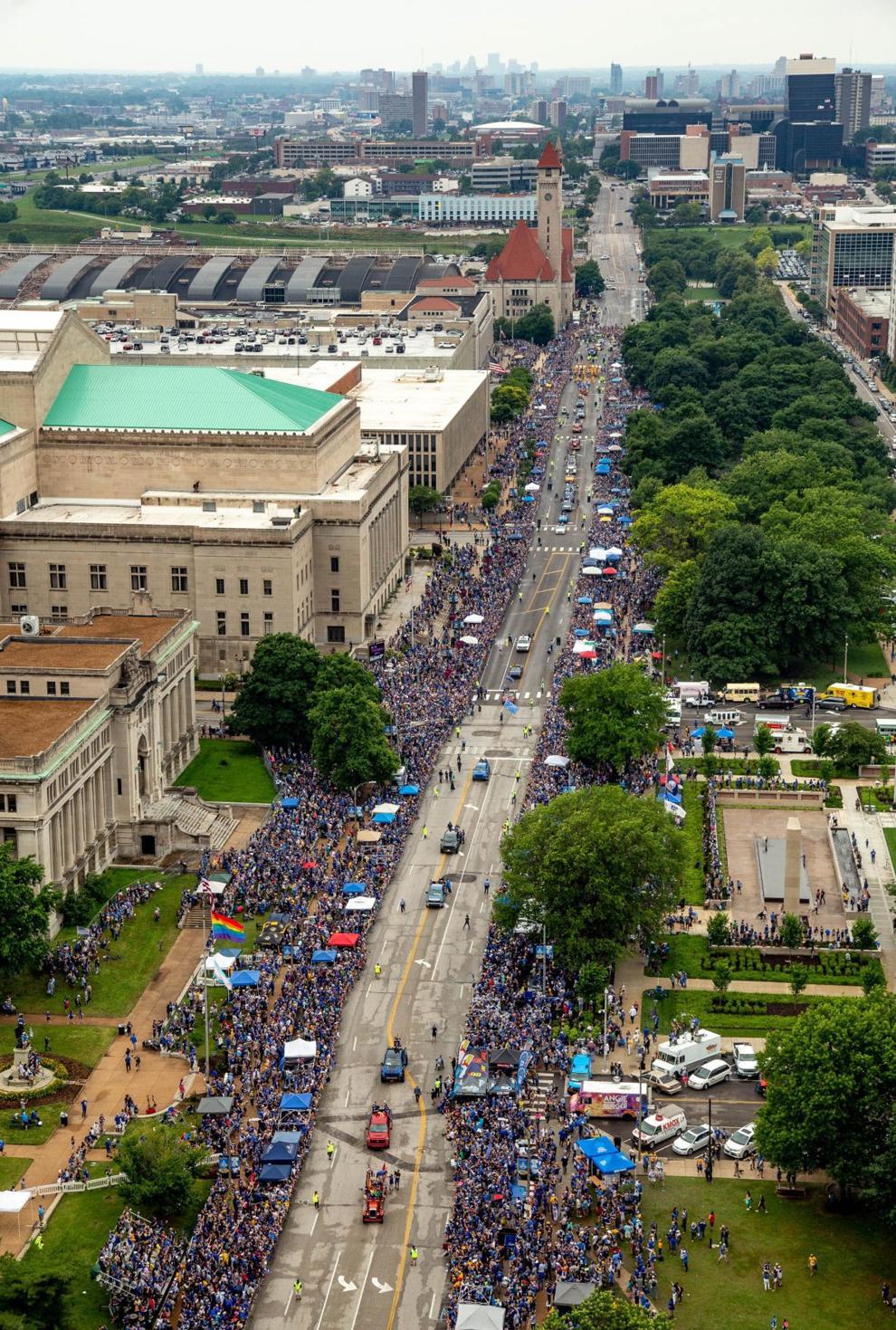 St. Louis Blues, fans celebrate Stanley Cup victory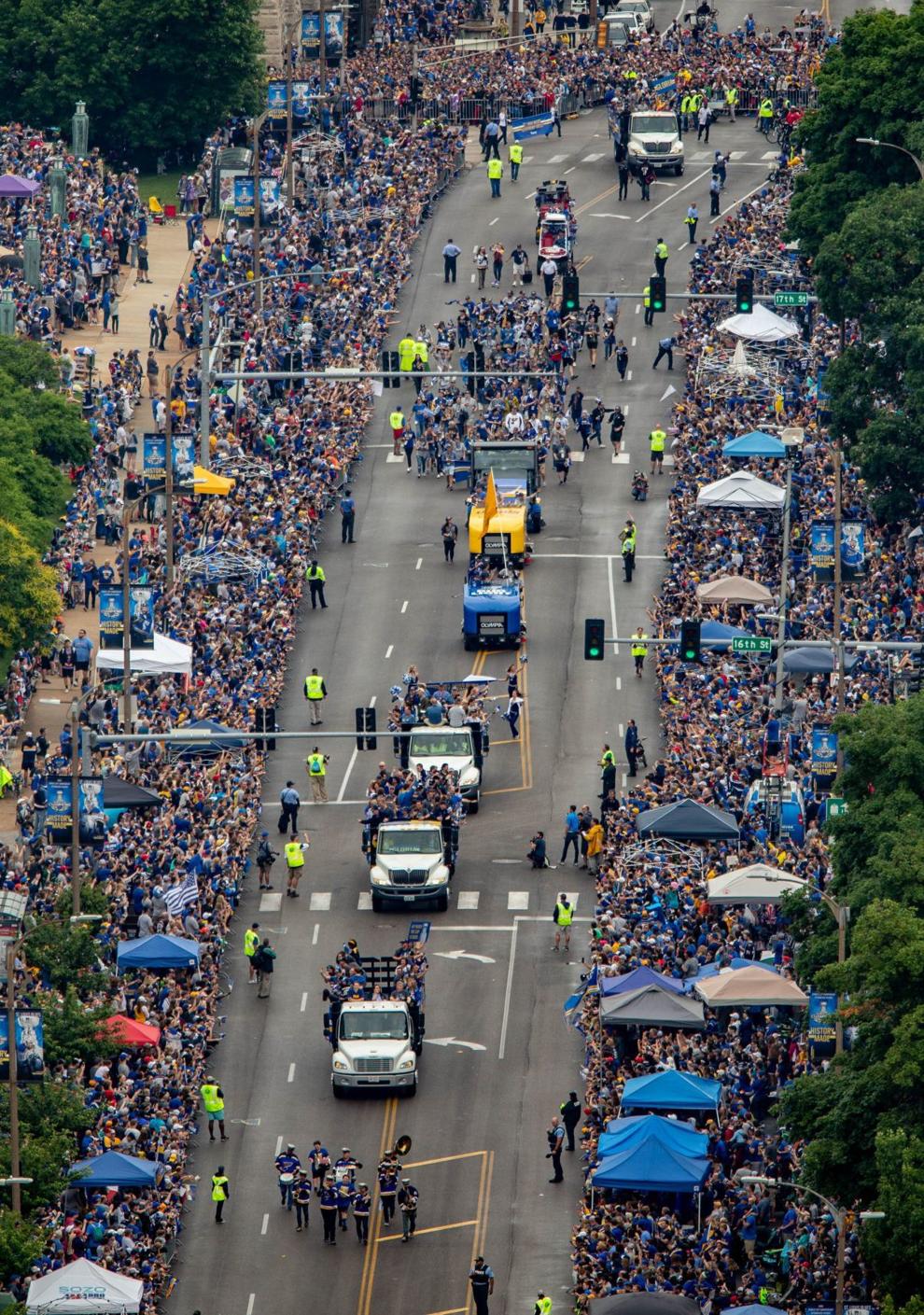 St. Louis Blues, fans celebrate Stanley Cup victory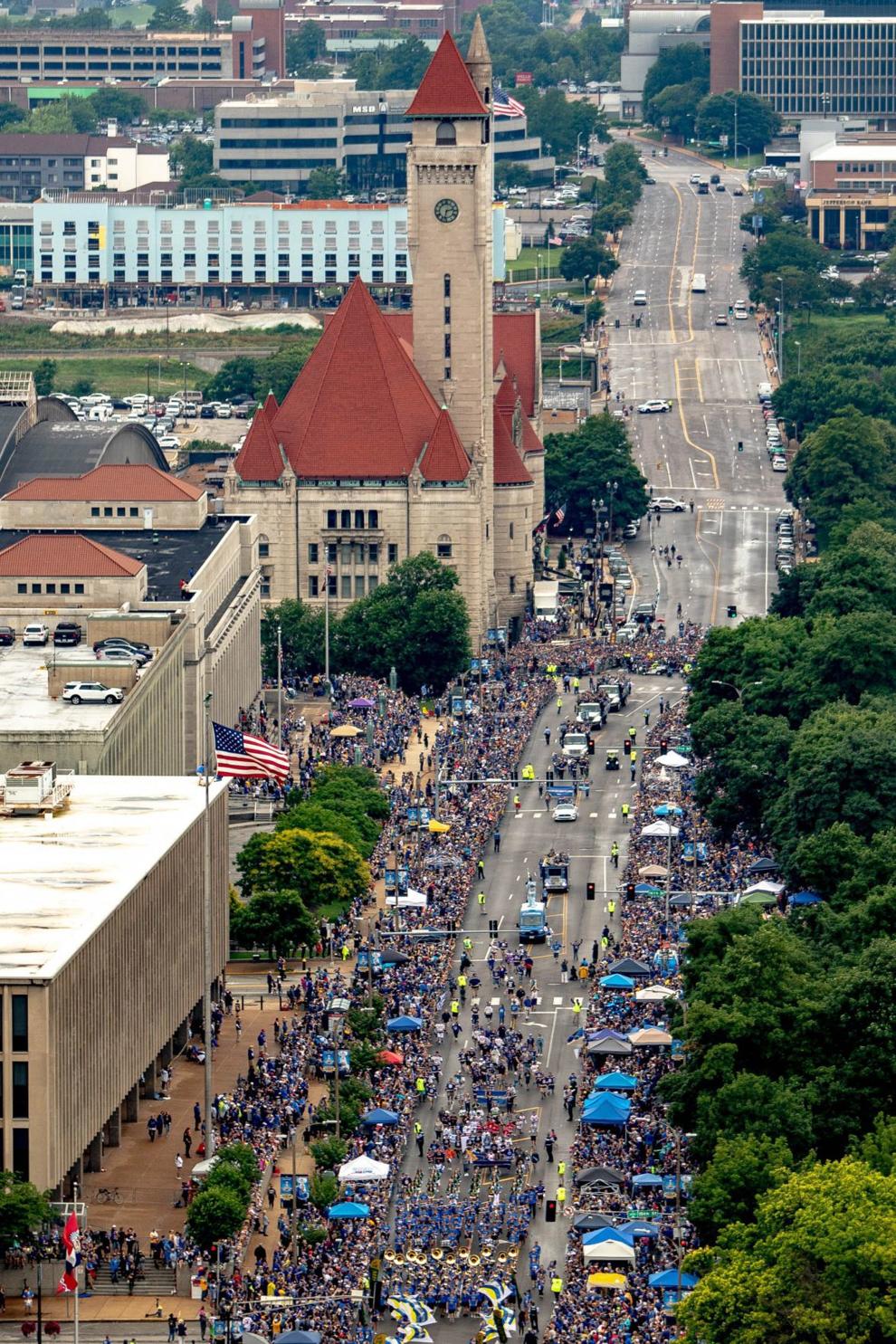 Laila Anderson at the Blues' victory parade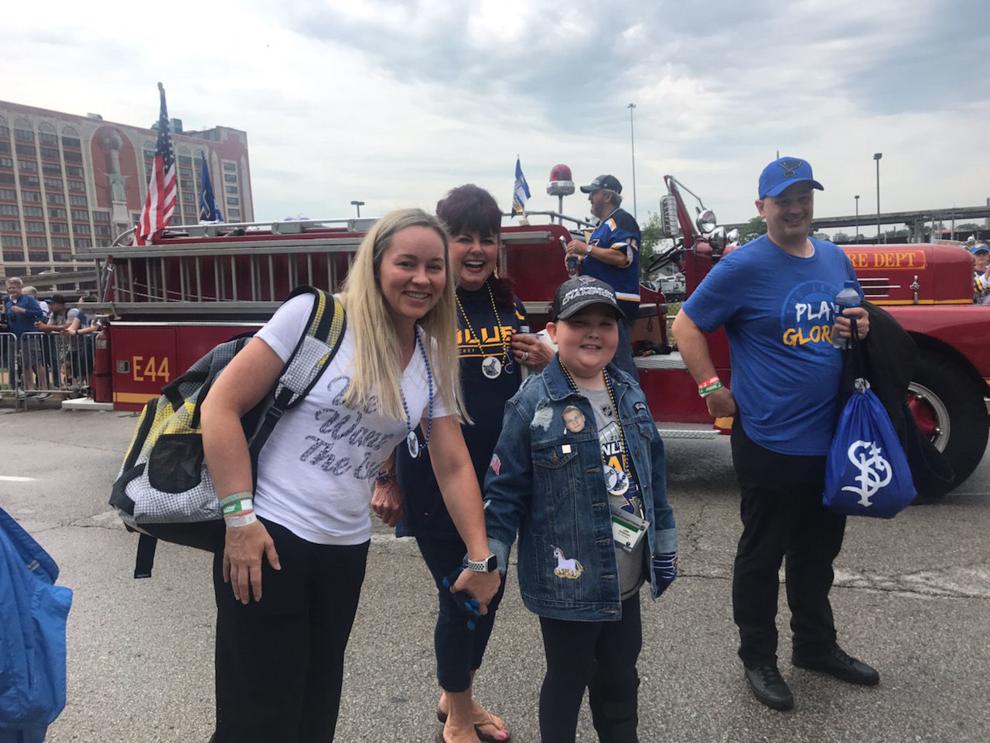 St. Louis Blues, fans celebrate Stanley Cup victory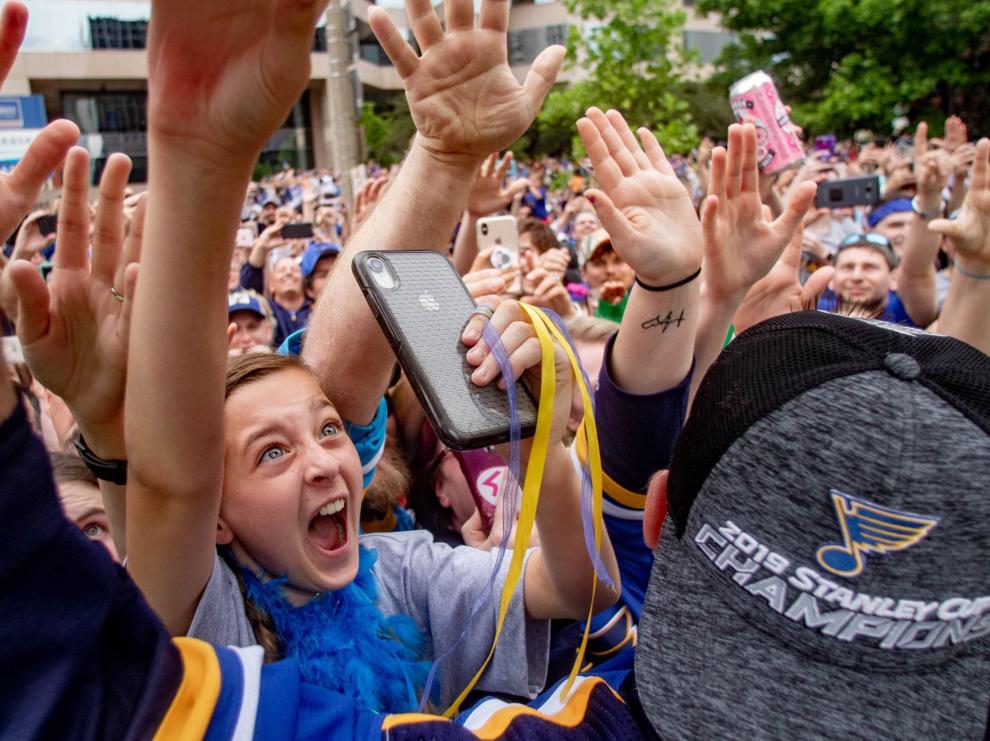 St. Louis Blues, fans celebrate Stanley Cup victory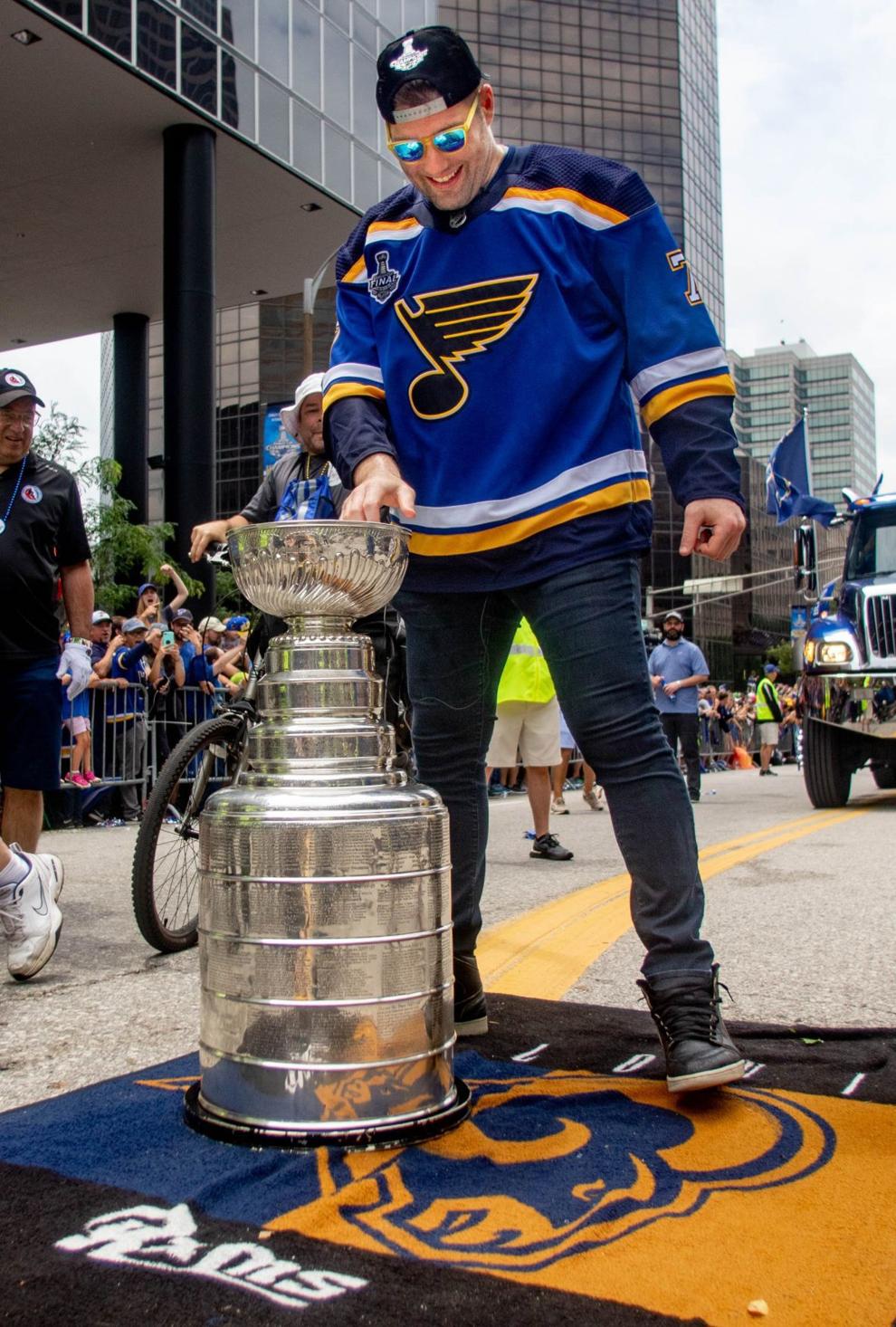 St. Louis Blues, fans celebrate Stanley Cup victory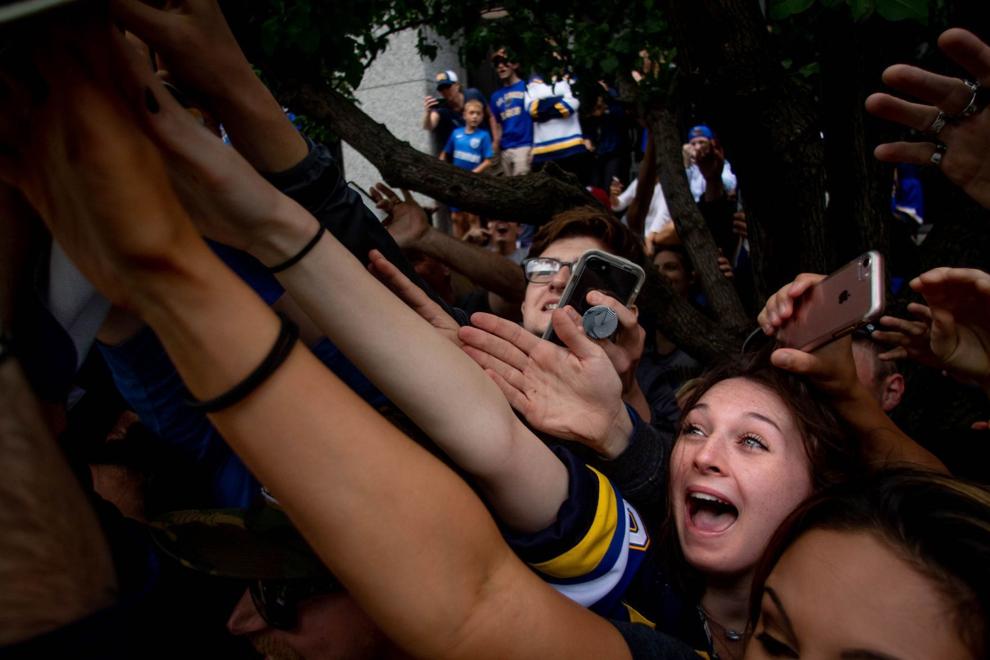 St. Louis Blues, fans celebrate Stanley Cup victory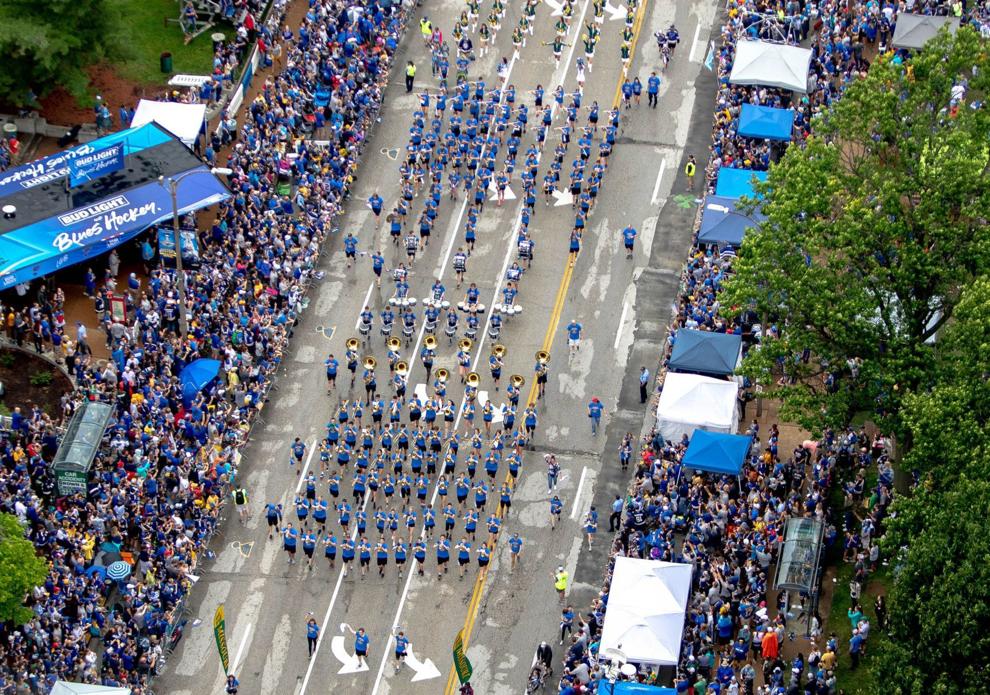 St. Louis Blues, fans celebrate Stanley Cup victory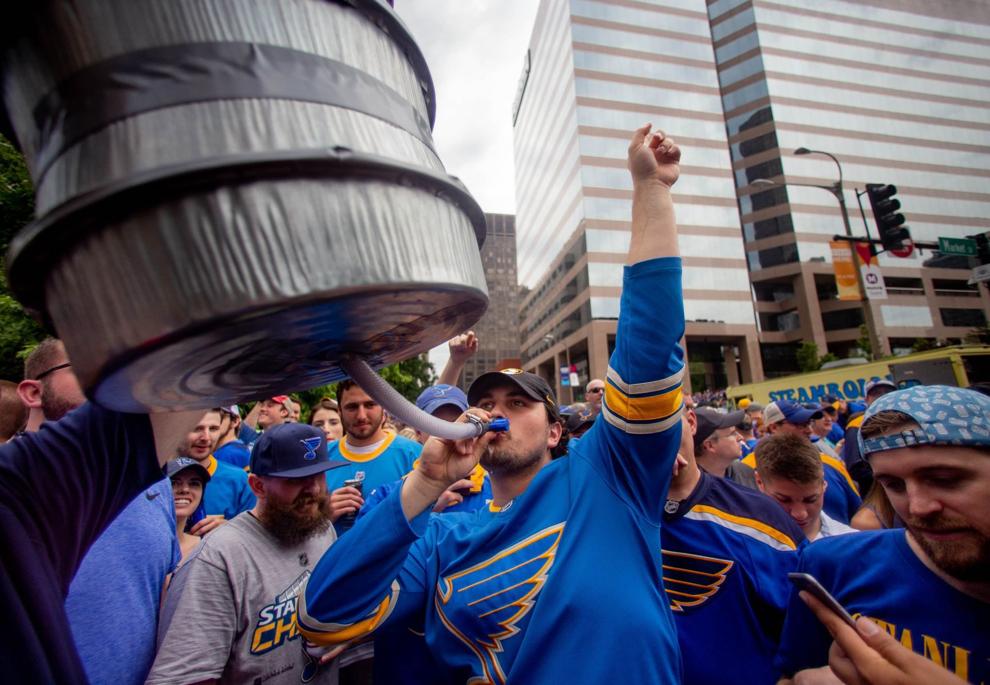 St. Louis Blues, fans celebrate Stanley Cup victory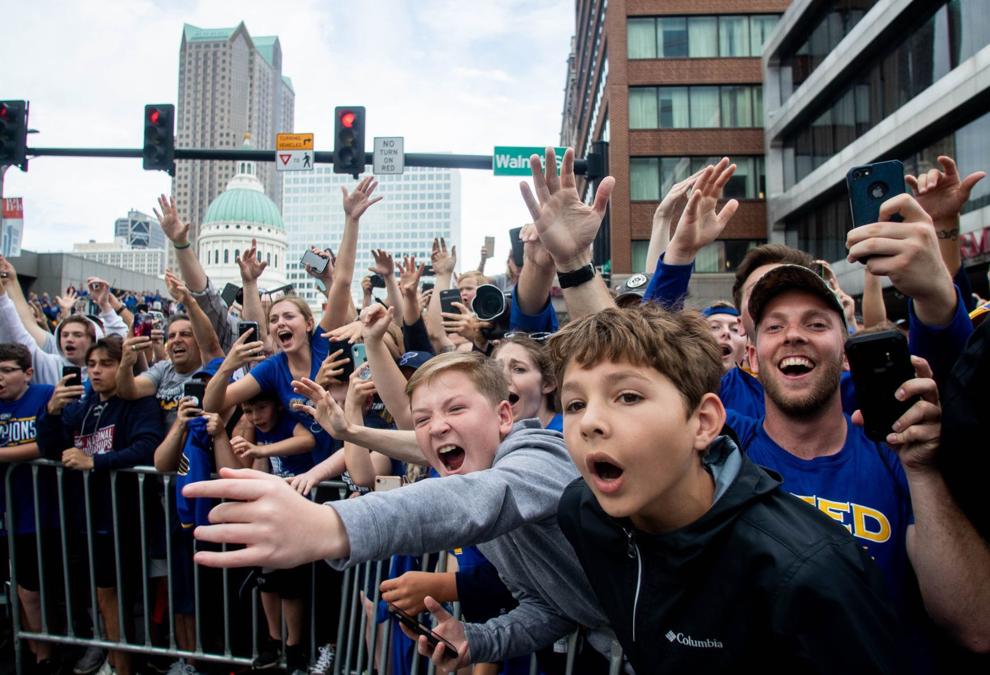 St. Louis Blues, fans celebrate Stanley Cup victory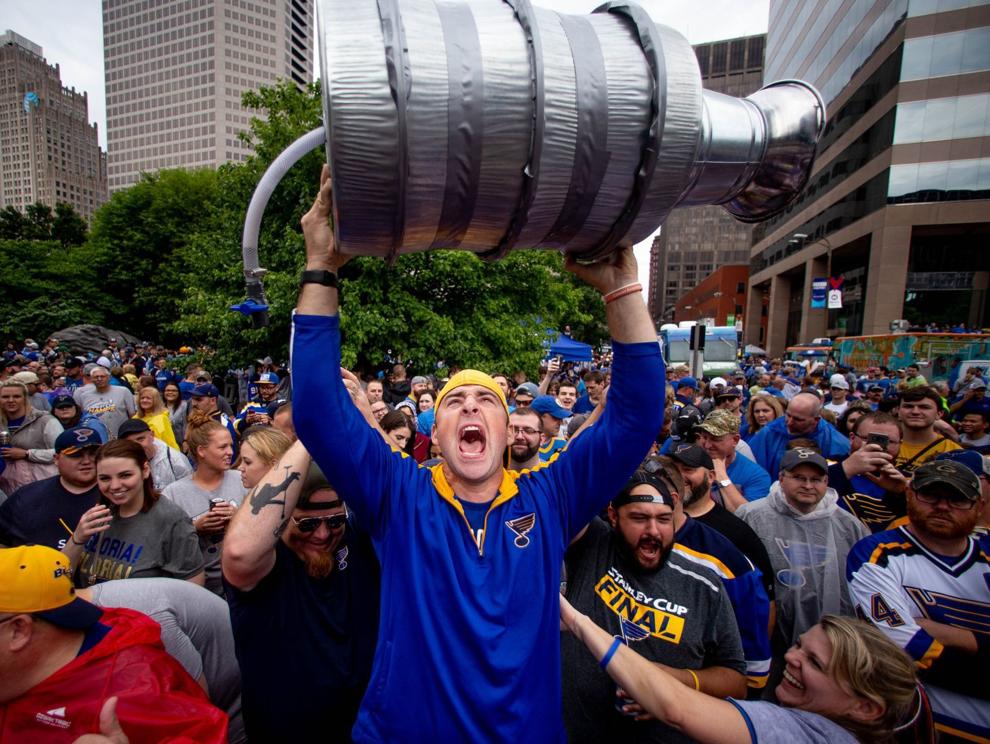 St. Louis Blues, fans celebrate Stanley Cup victory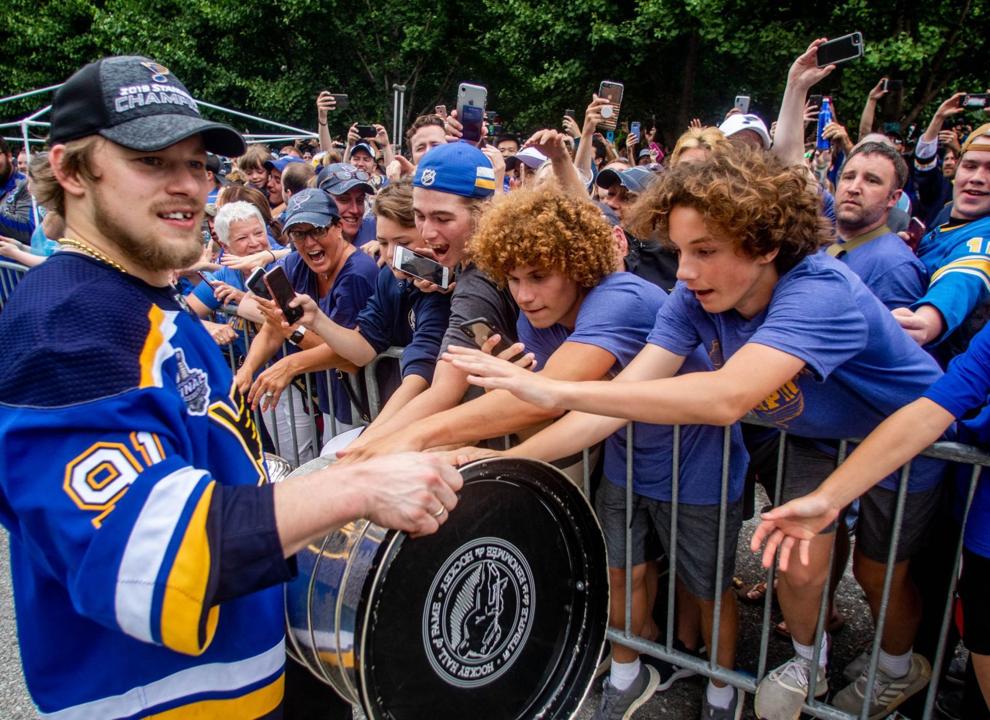 St. Louis Blues, fans celebrate Stanley Cup victory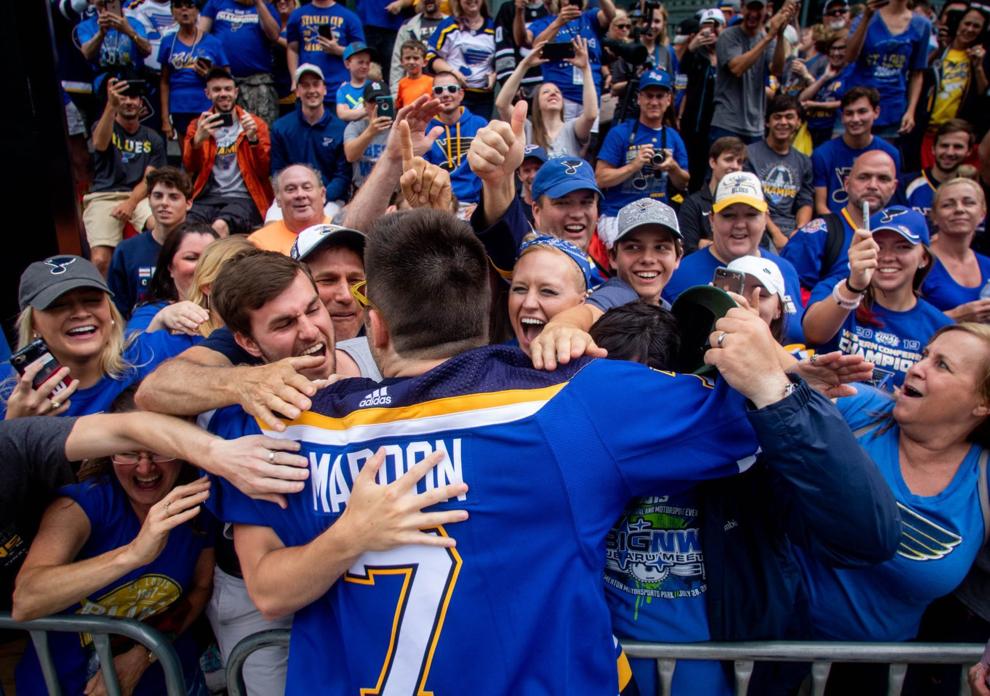 St. Louis Blues, fans celebrate Stanley Cup victory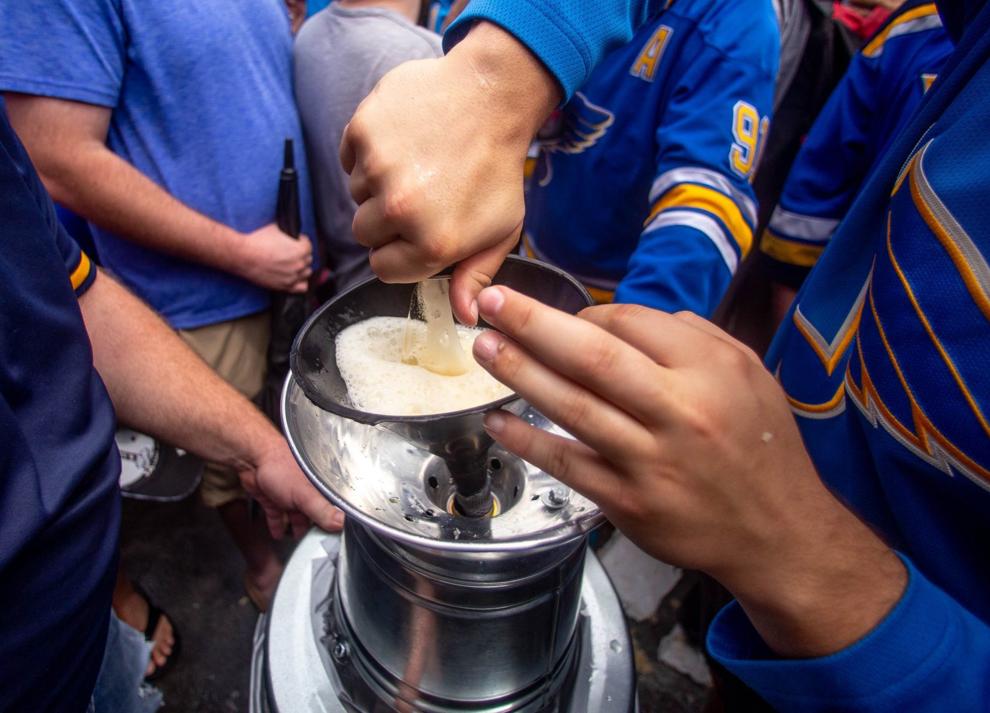 St. Louis Blues, fans celebrate Stanley Cup victory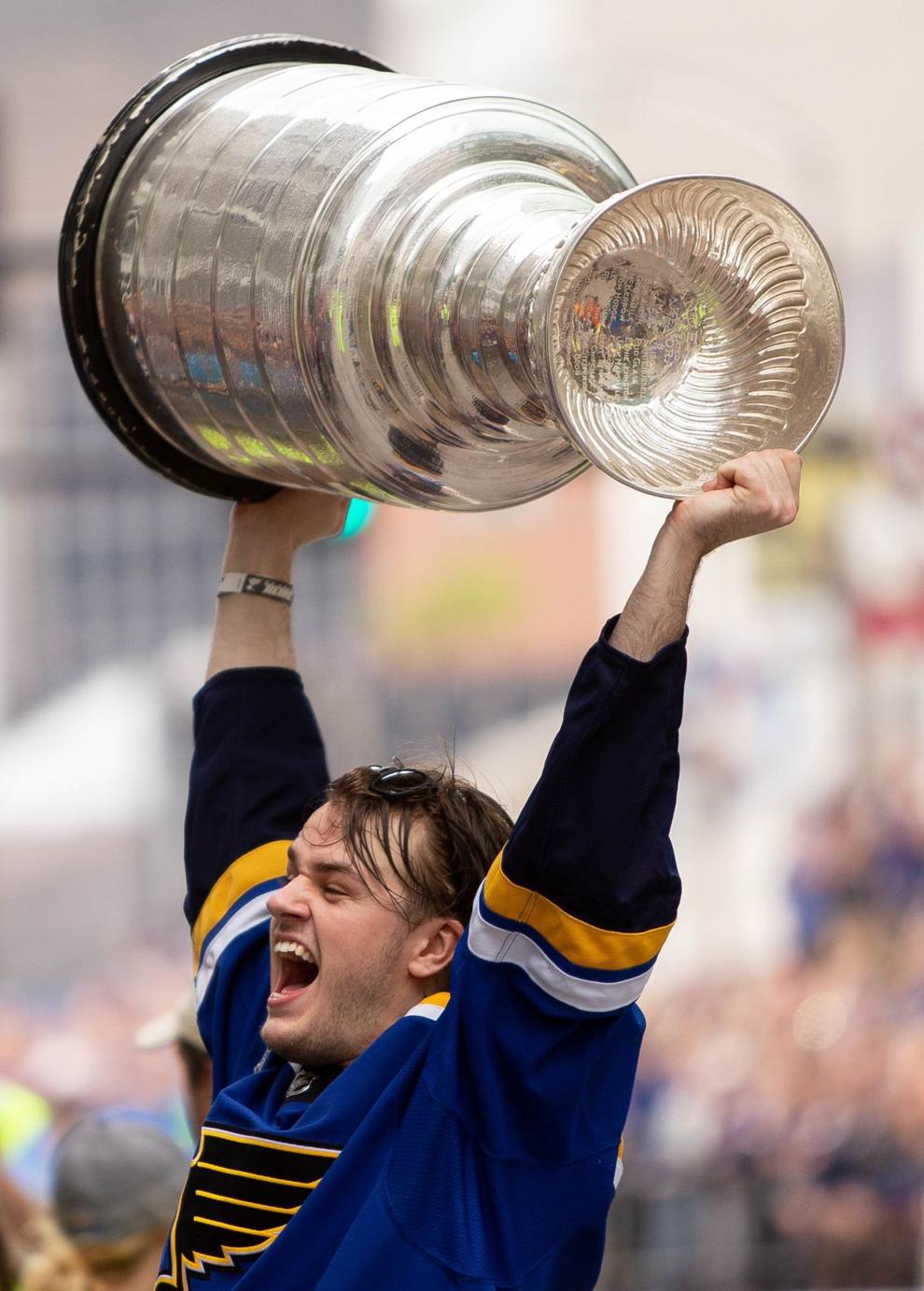 St. Louis Blues, fans celebrate Stanley Cup victory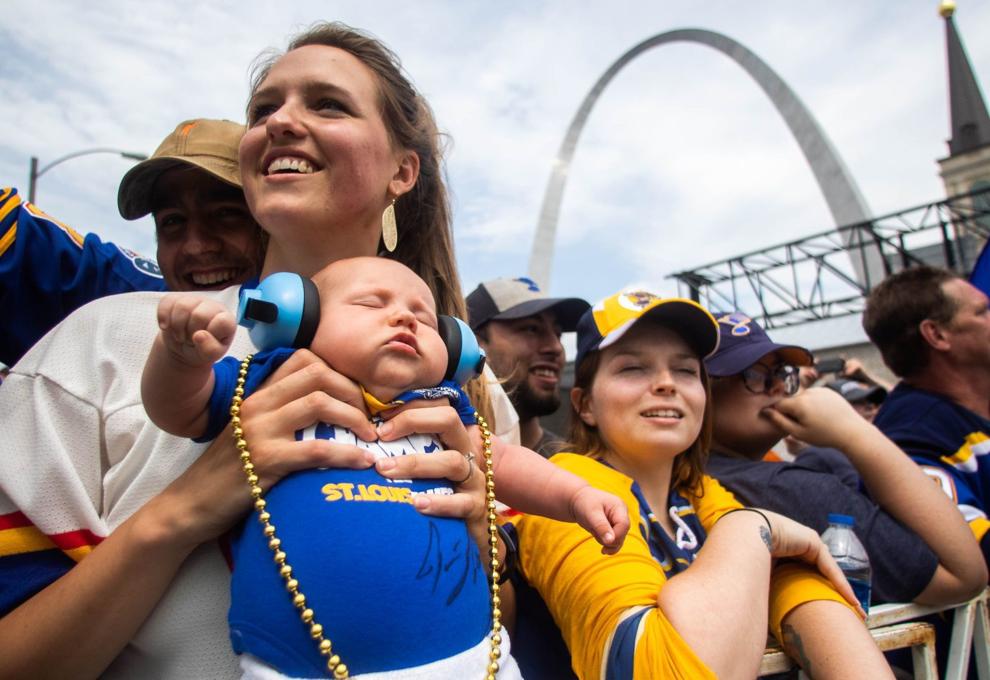 St. Louis Blues, fans celebrate Stanley Cup victory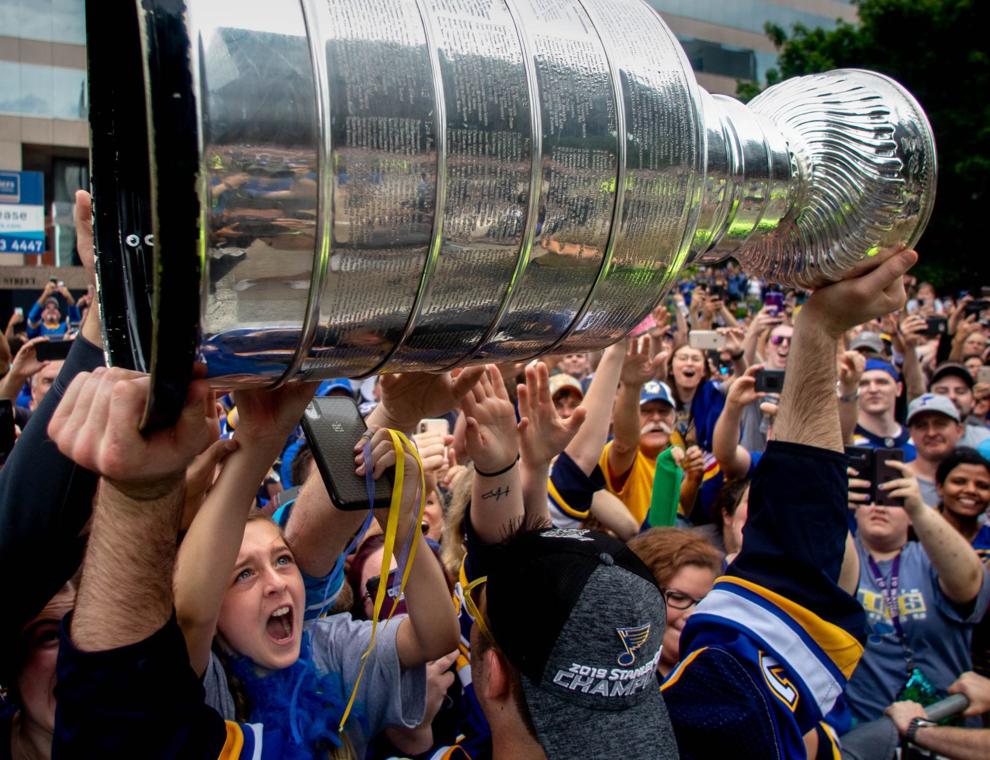 St. Louis Blues, fans celebrate Stanley Cup victory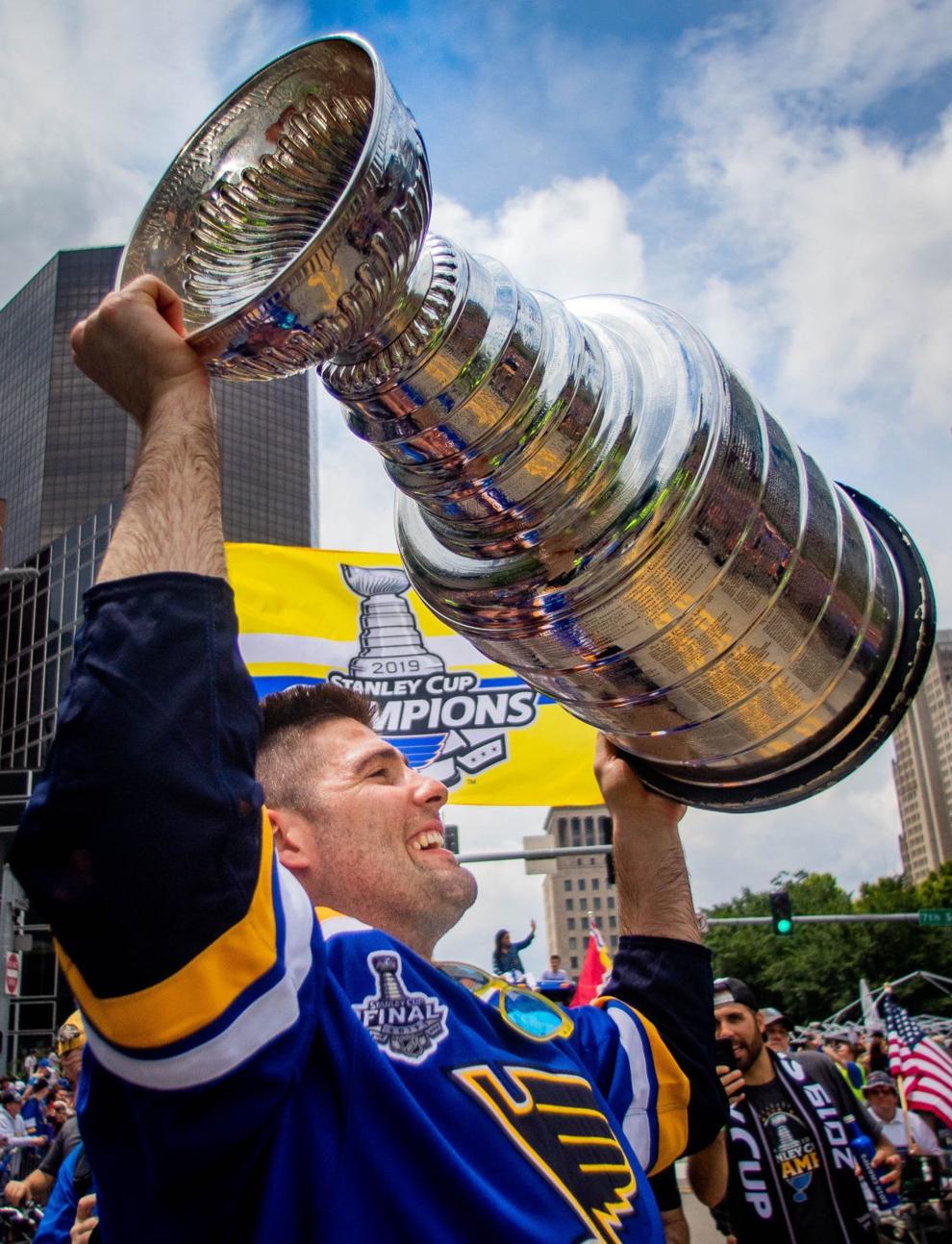 St. Louis Blues, fans celebrate Stanley Cup victory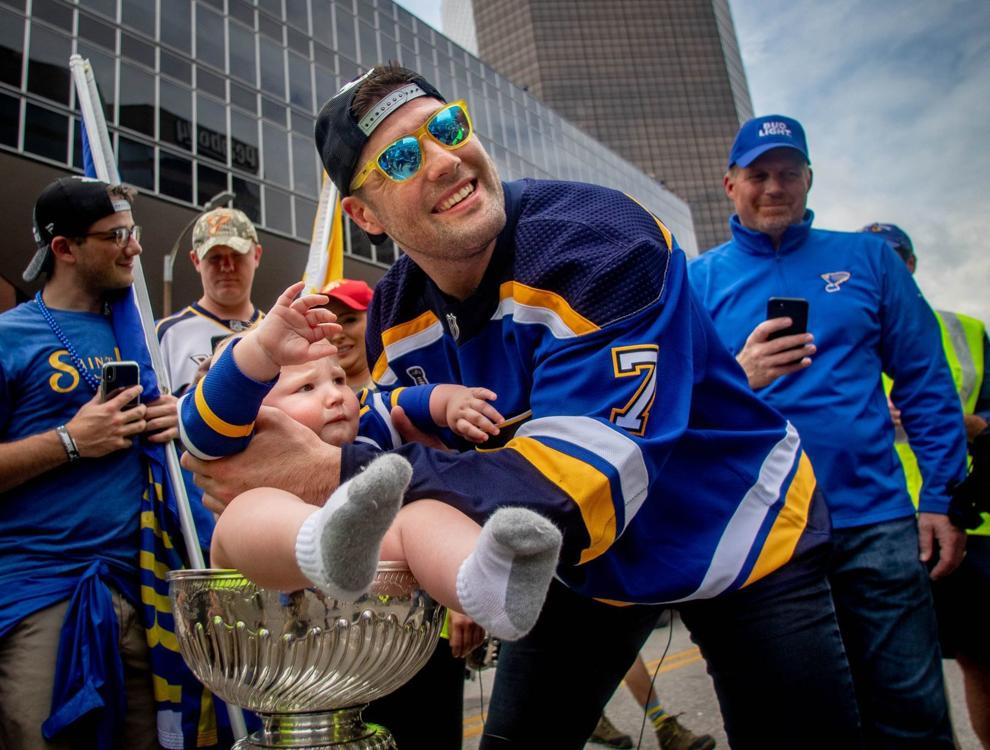 St. Louis Blues, fans celebrate Stanley Cup victory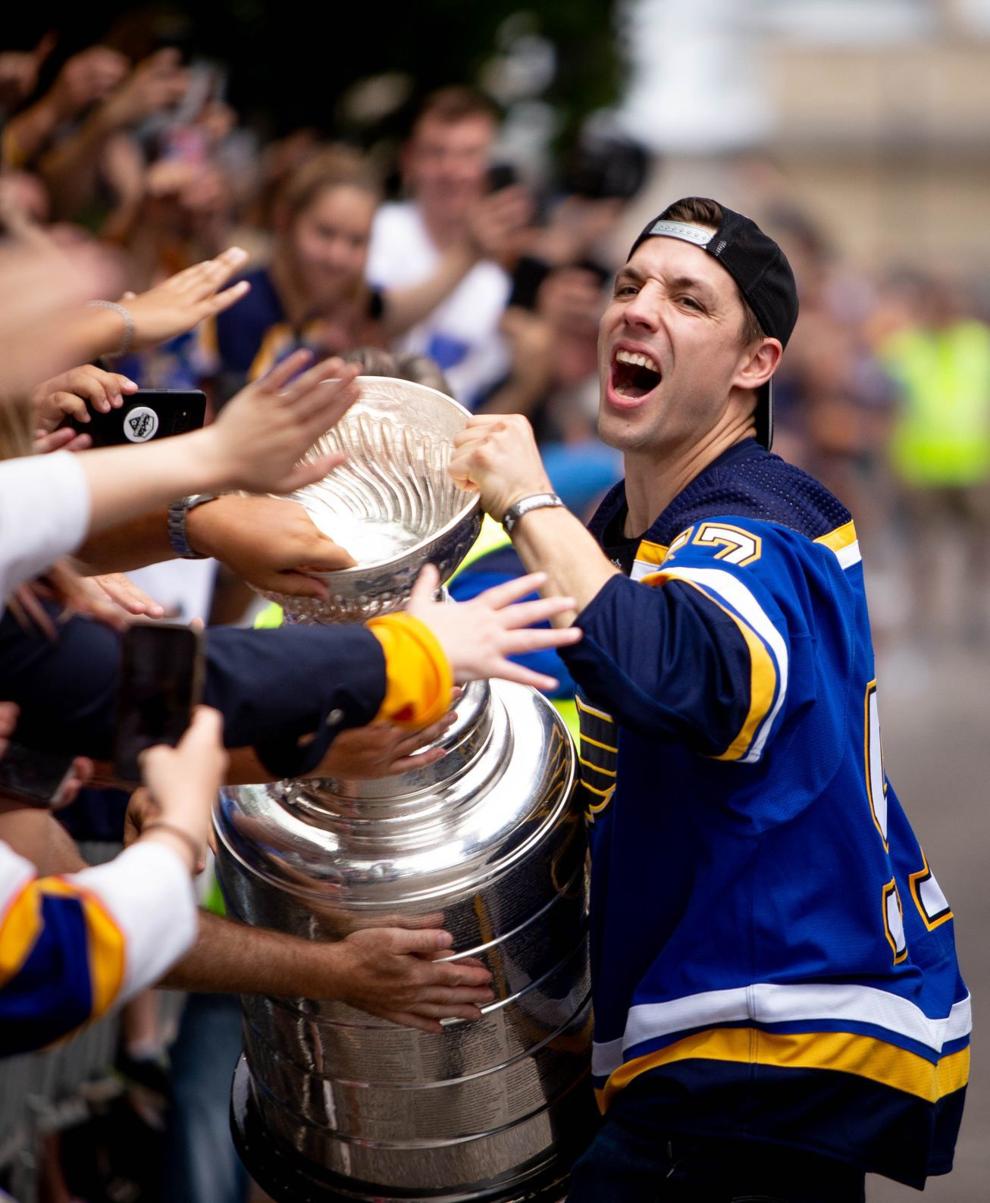 St. Louis Blues, fans celebrate Stanley Cup victory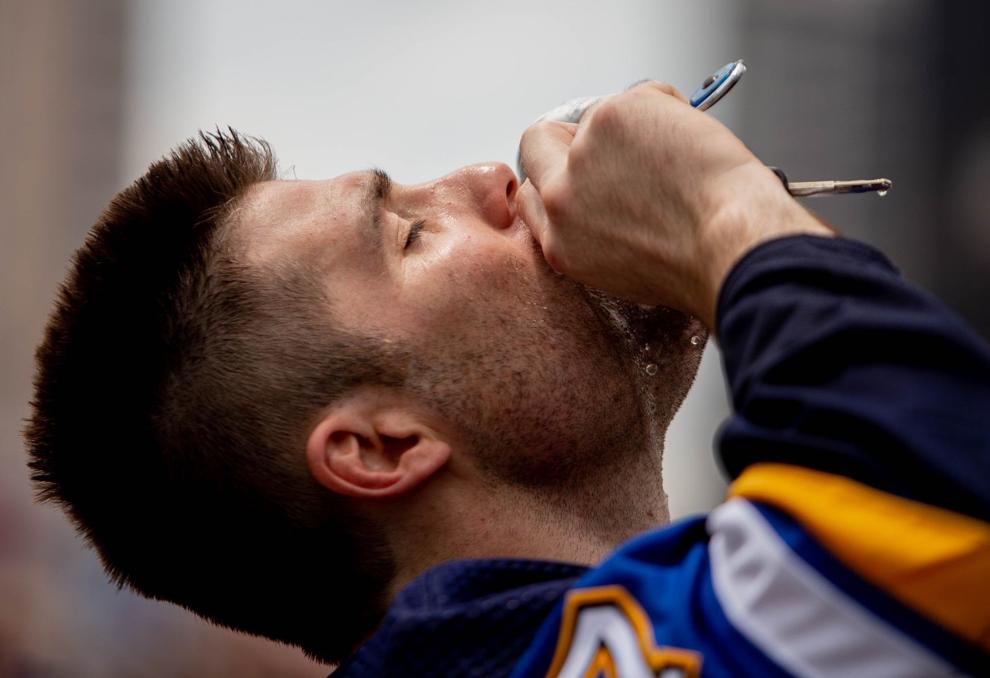 St. Louis Blues, fans celebrate Stanley Cup victory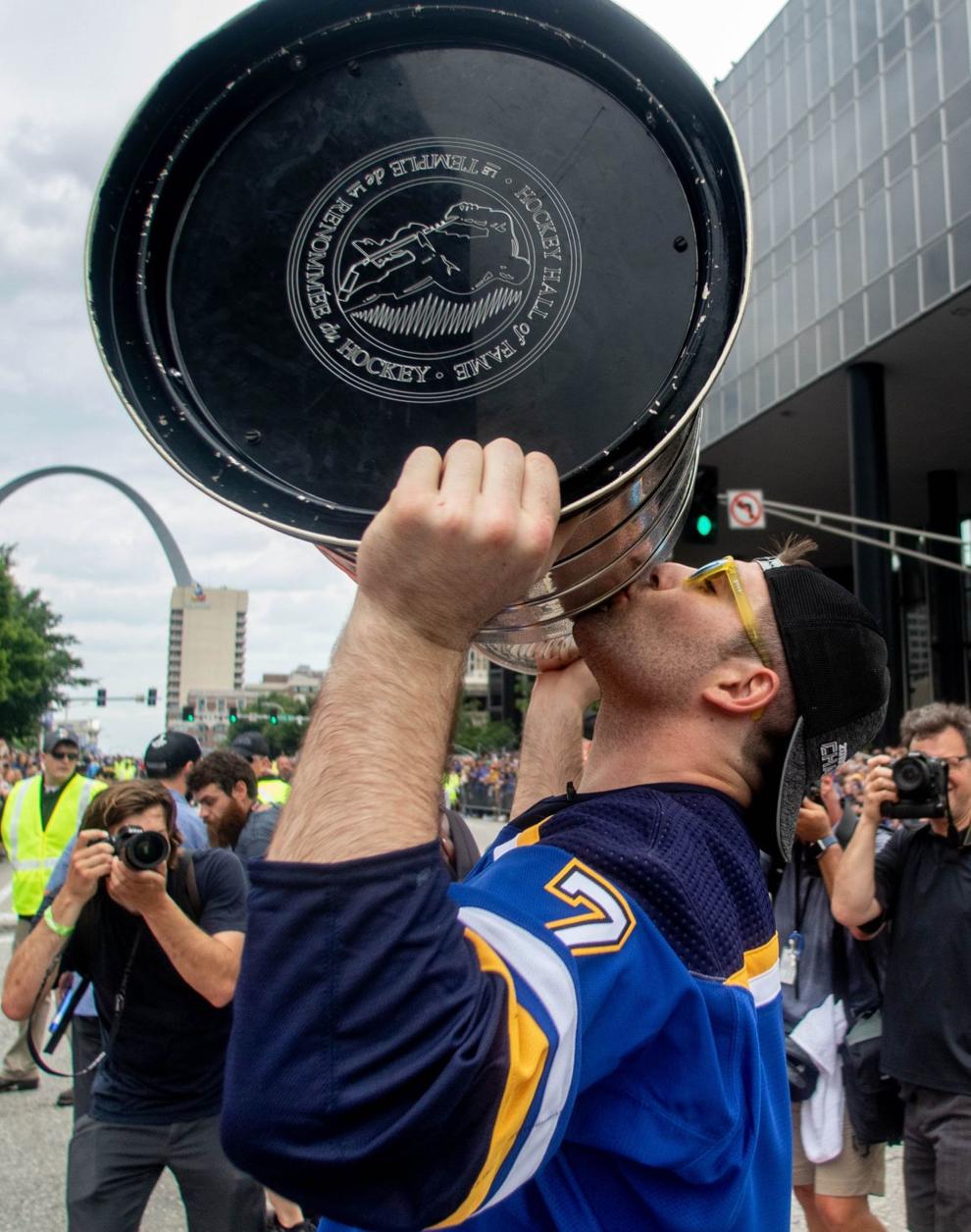 St. Louis Blues, fans celebrate Stanley Cup victory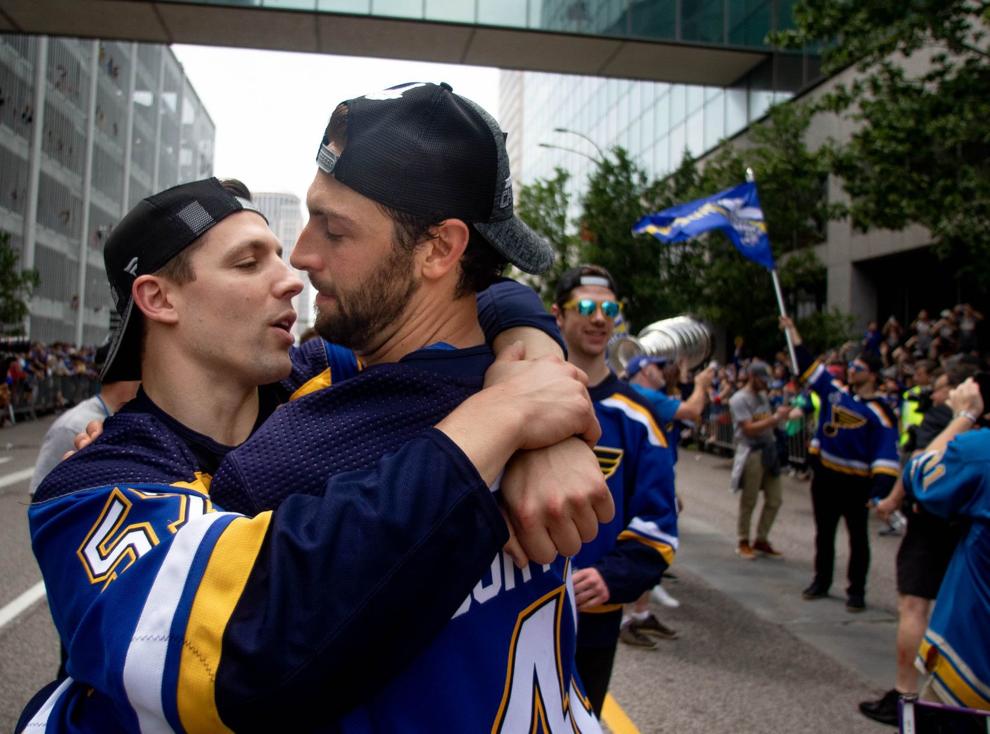 St. Louis Blues, fans celebrate Stanley Cup victory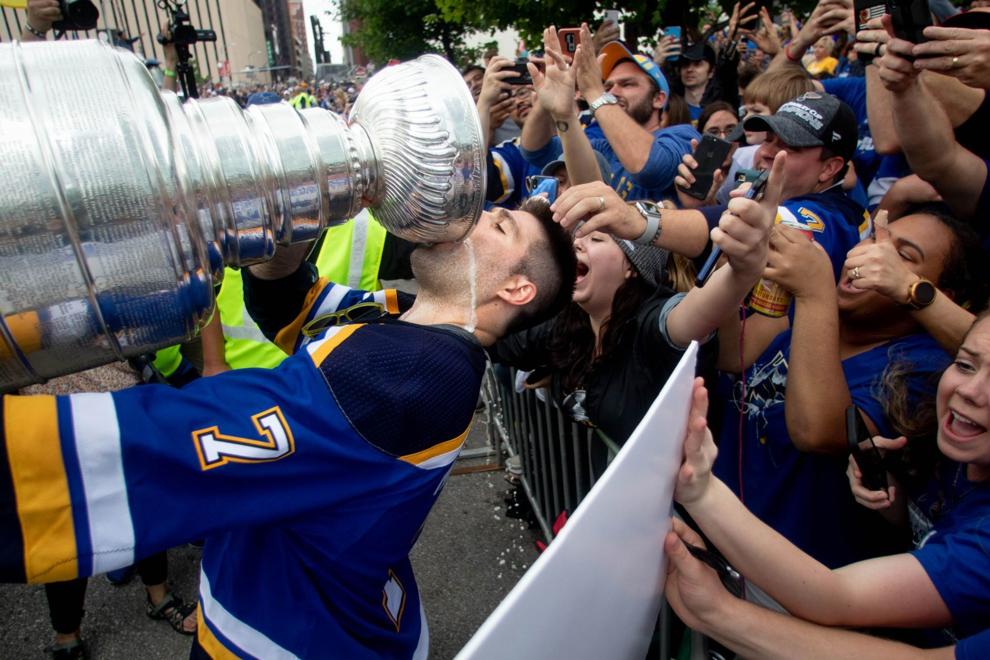 St. Louis Blues, fans celebrate Stanley Cup victory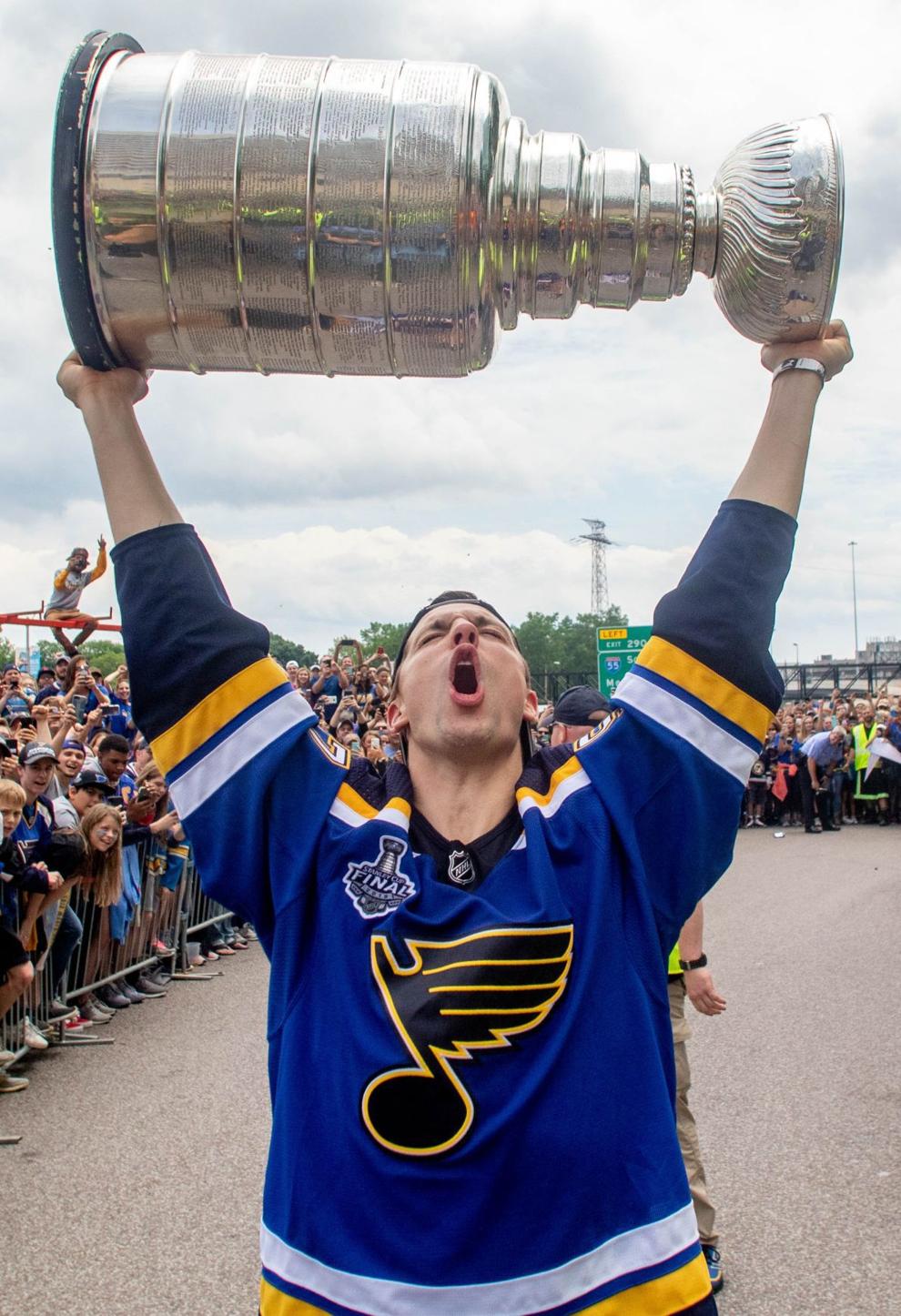 Blues Stanley Cup victory parade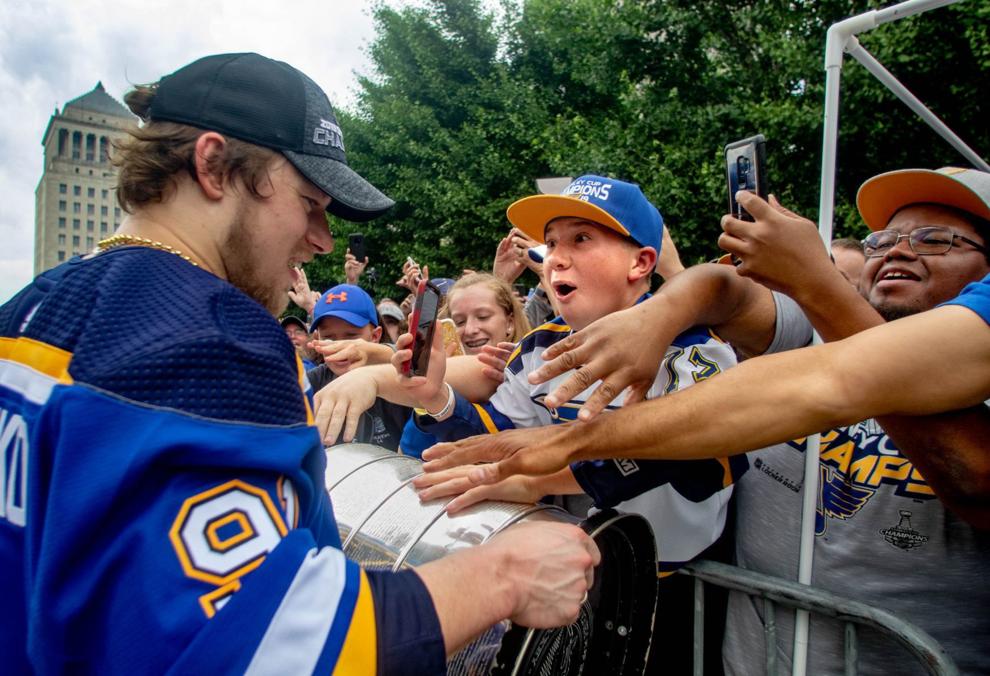 St. Louis Blues, fans celebrate Stanley Cup victory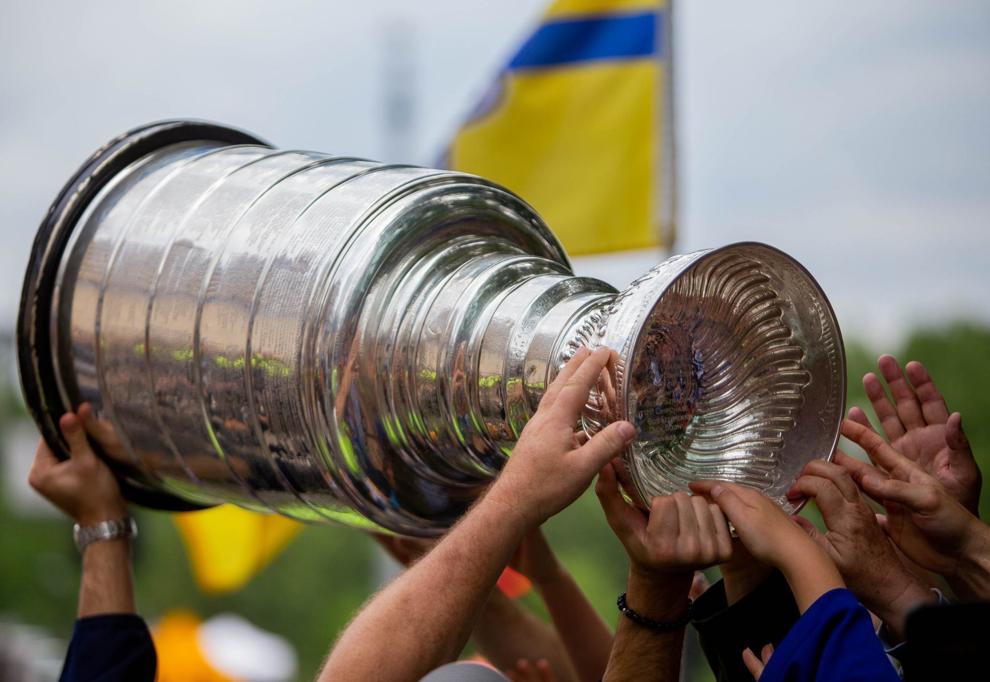 Blues, fans celebrate Stanley Cup victory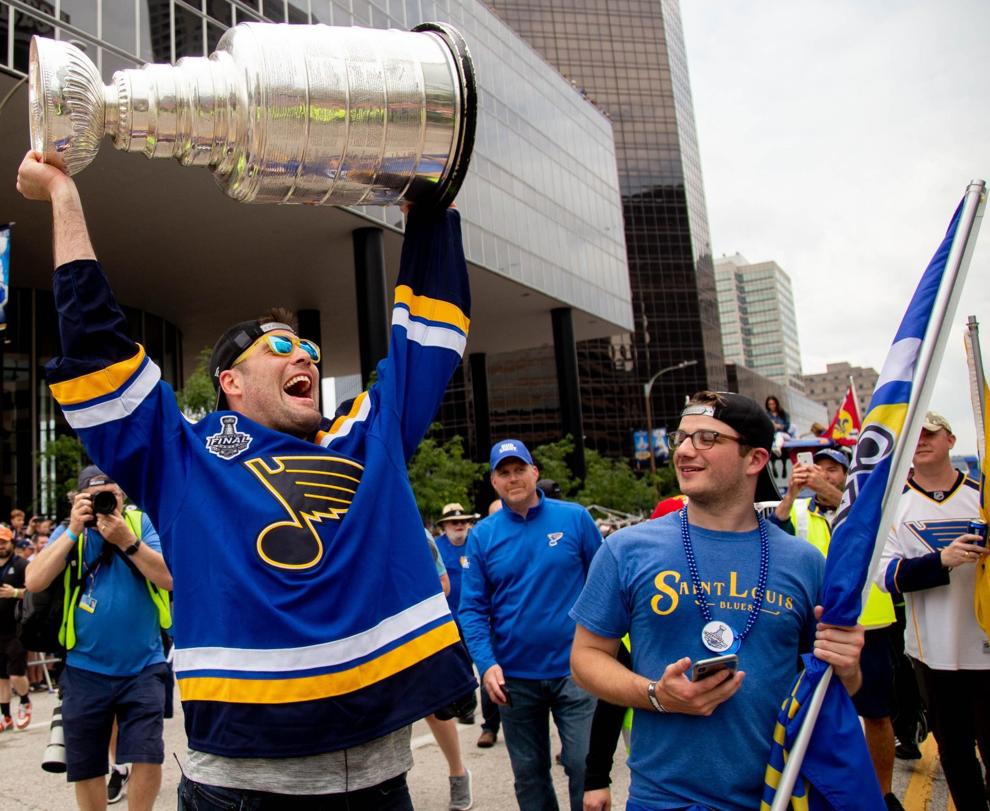 St. Louis Blues Stanley Cup victory parade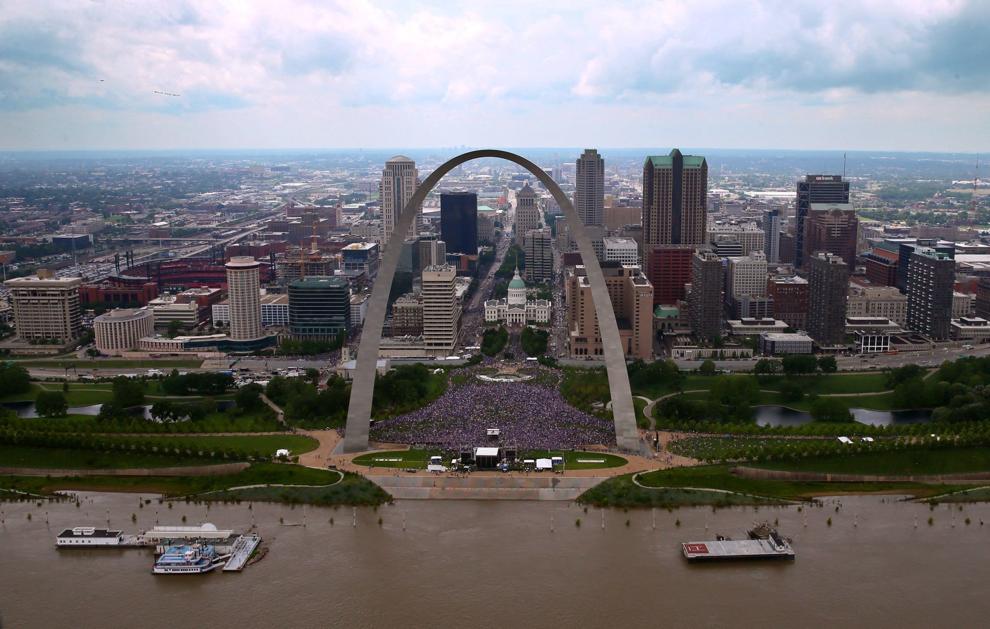 Scenes from Blues Stanley Victory Parade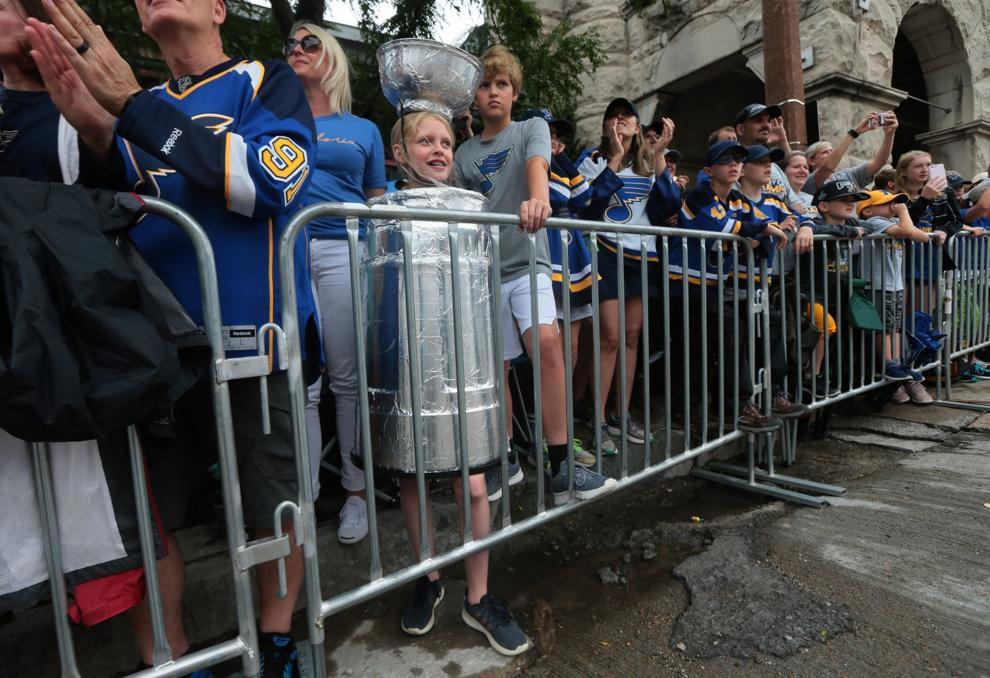 Scenes from Blues Stanley Victory Parade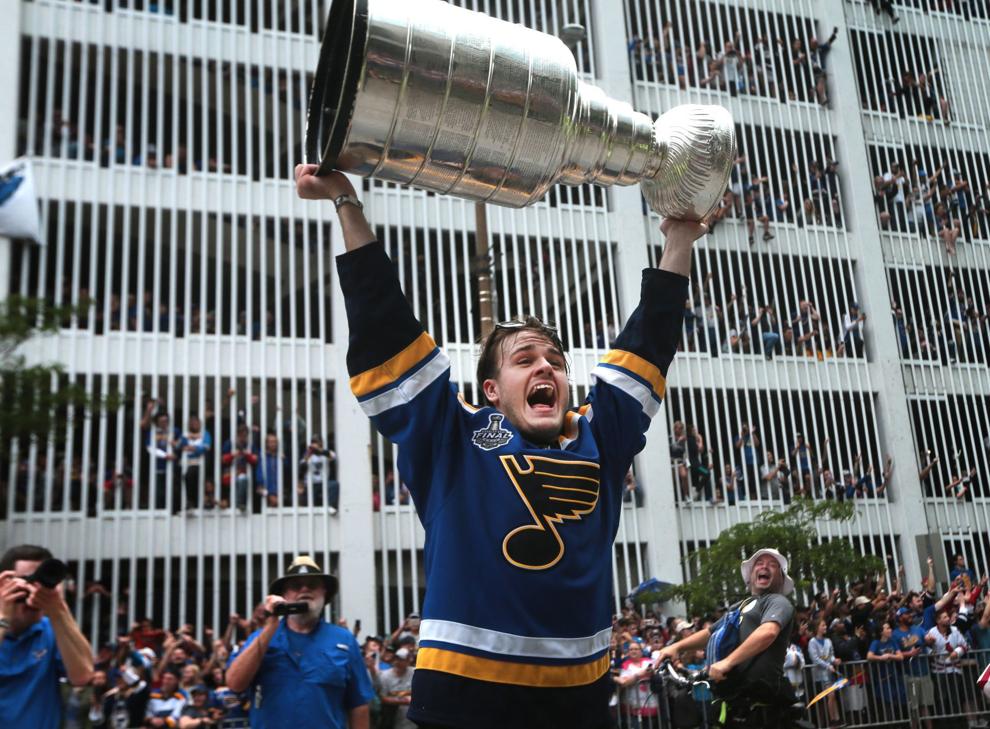 Scenes from Blues Stanley Victory Parade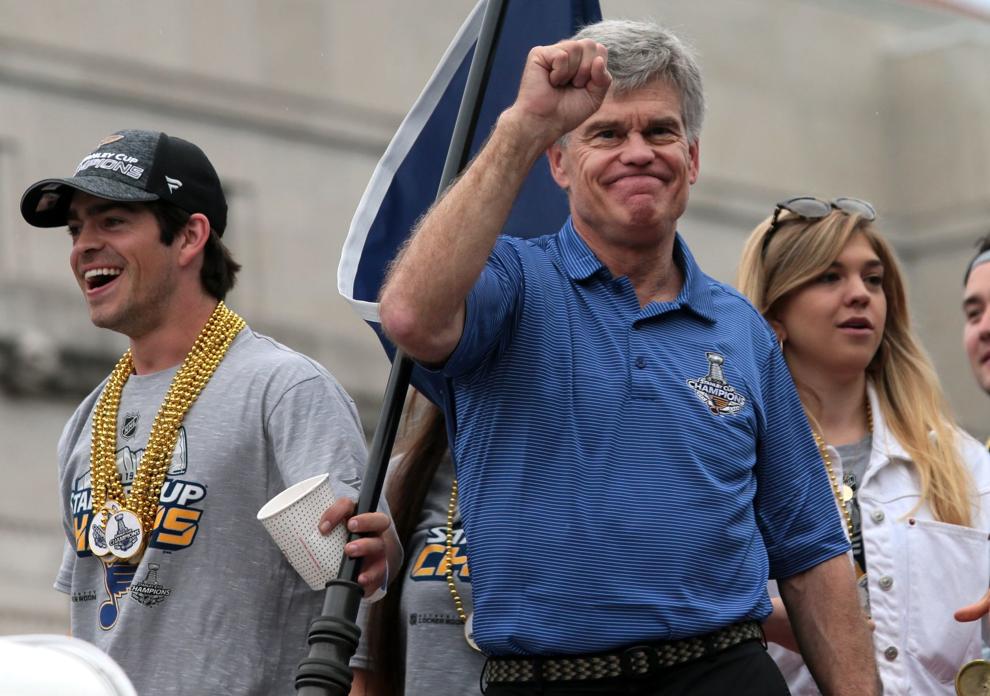 Scenes from Blues Stanley Victory Parade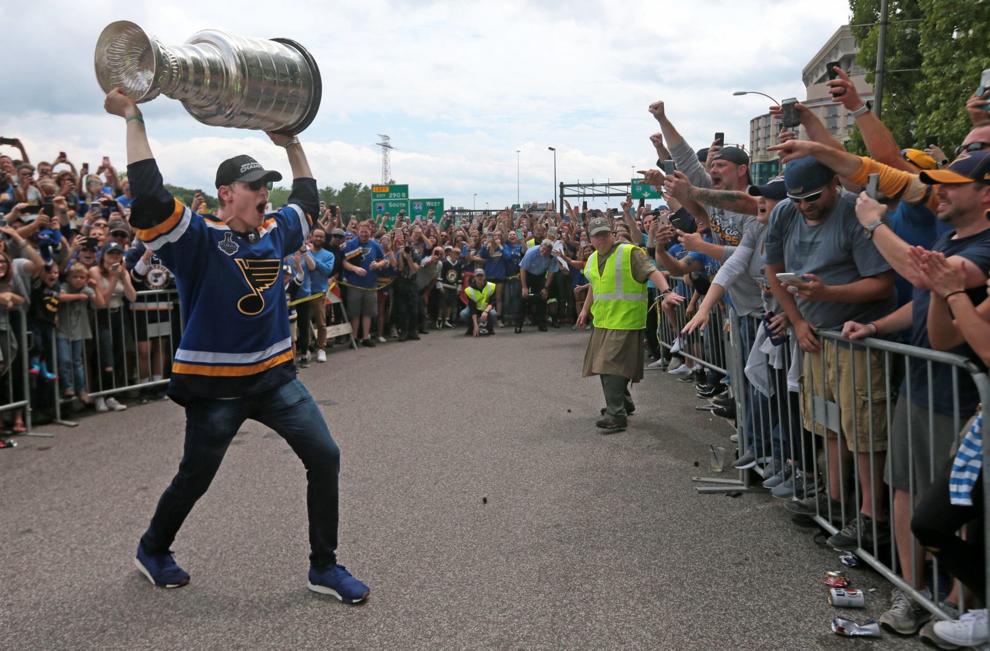 Scenes from Blues Stanley Victory Parade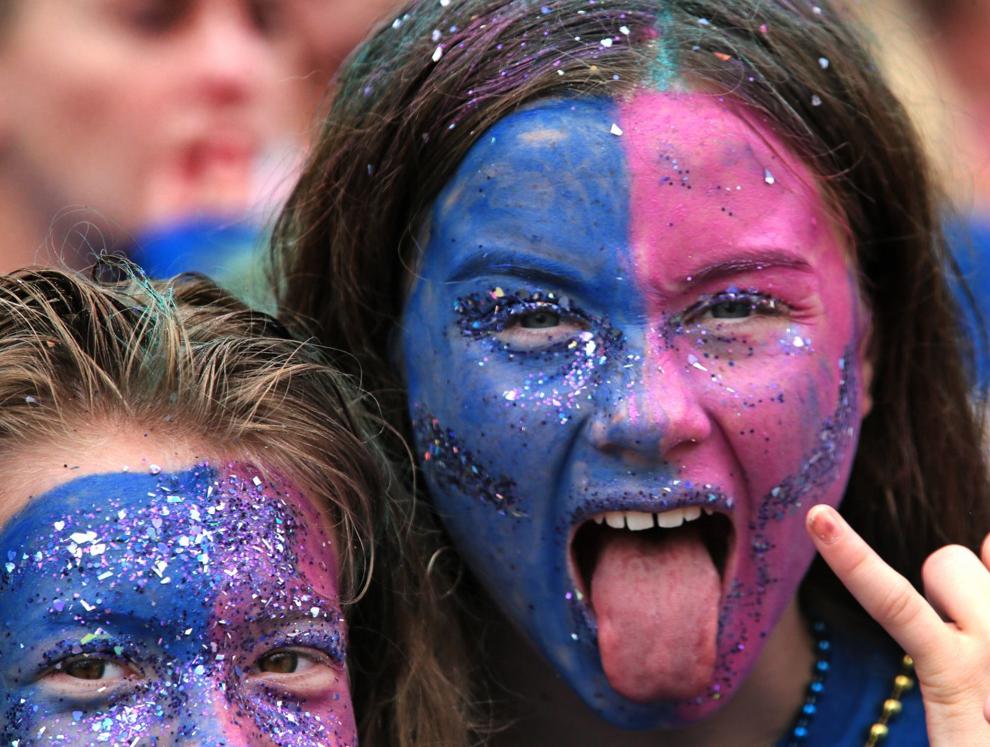 Scenes from Blues Stanley Victory Parade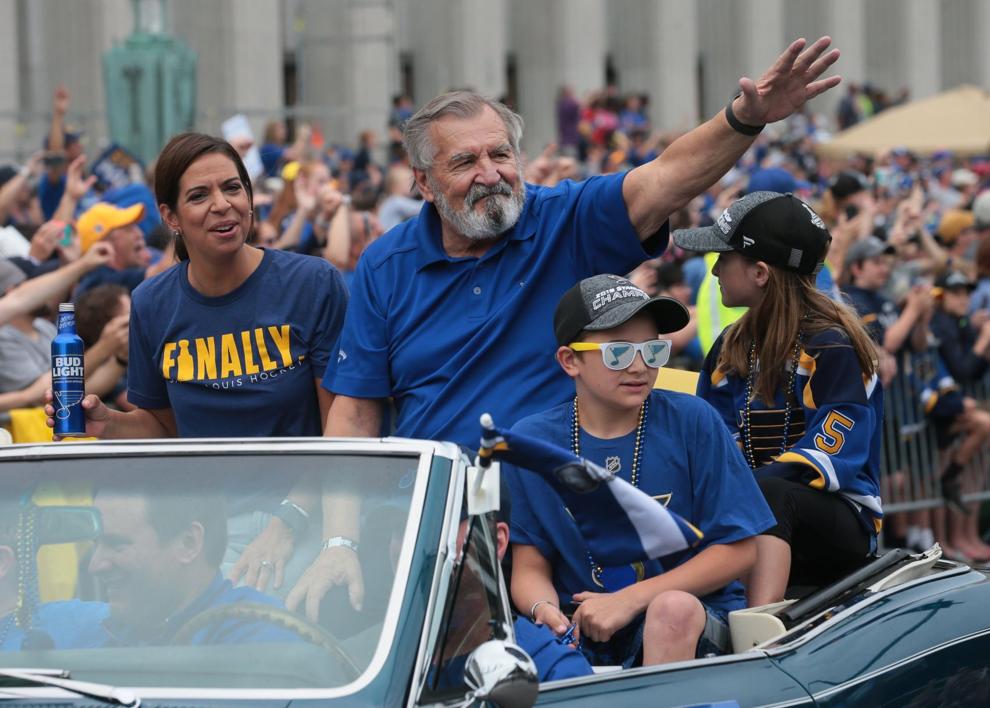 Scenes from Blues Stanley Victory Parade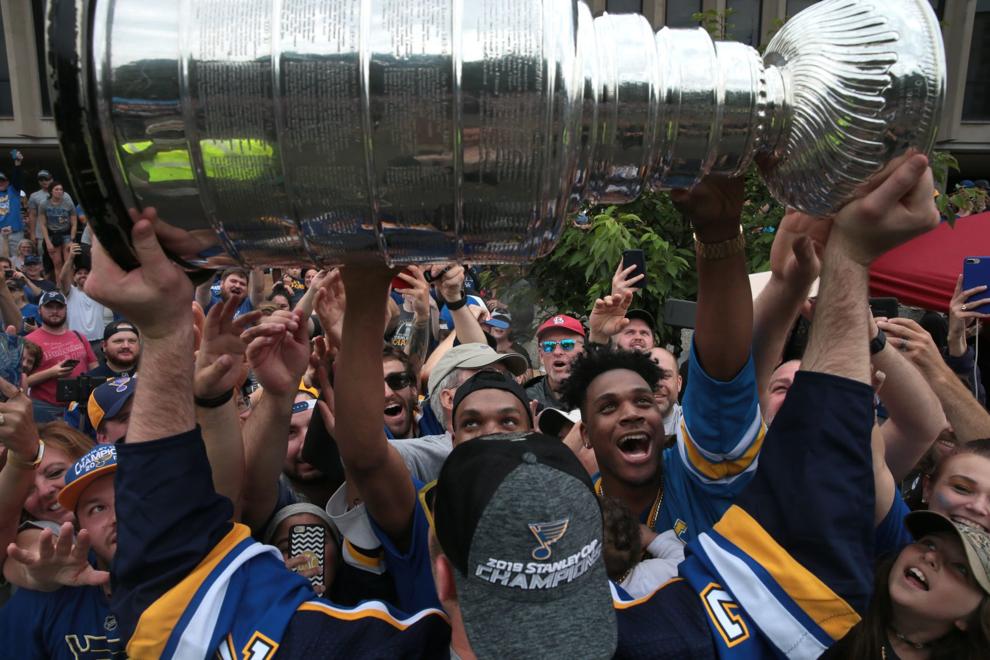 Scenes from Blues Stanley Victory Parade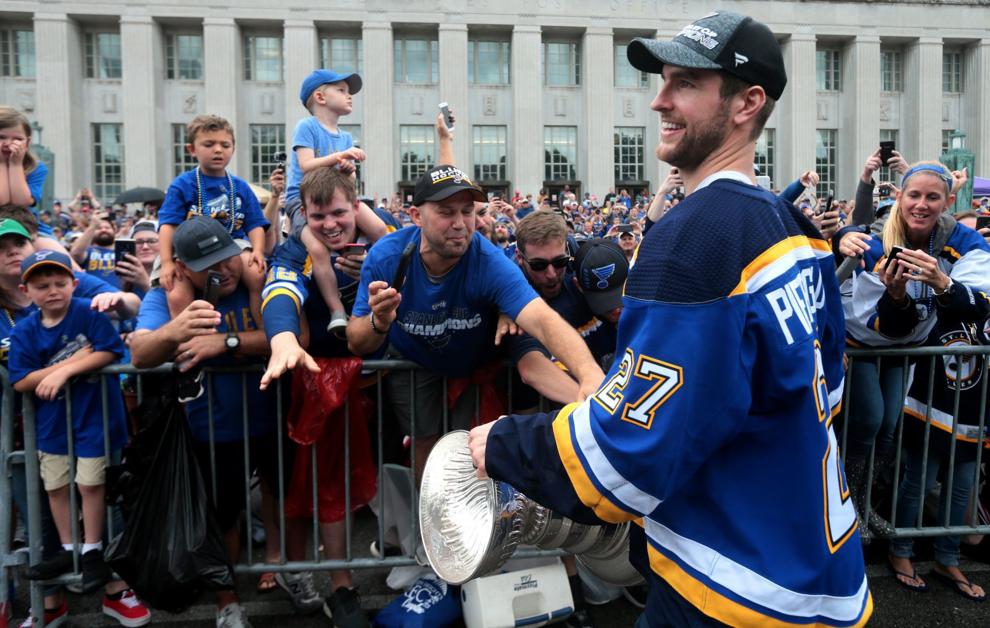 Scenes from Blues Stanley Victory Parade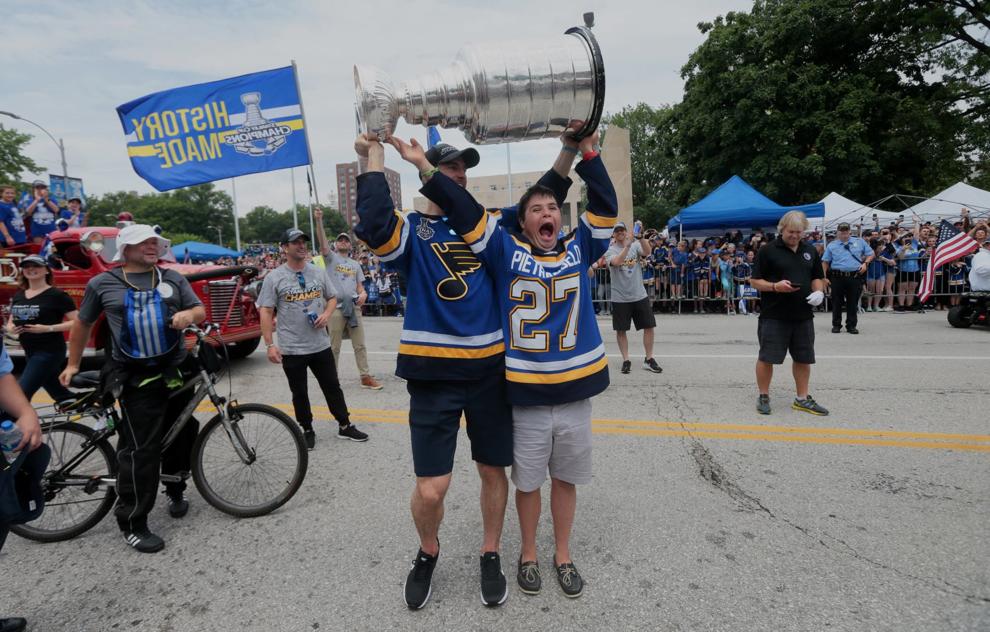 Scenes from Blues Stanley Victory Parade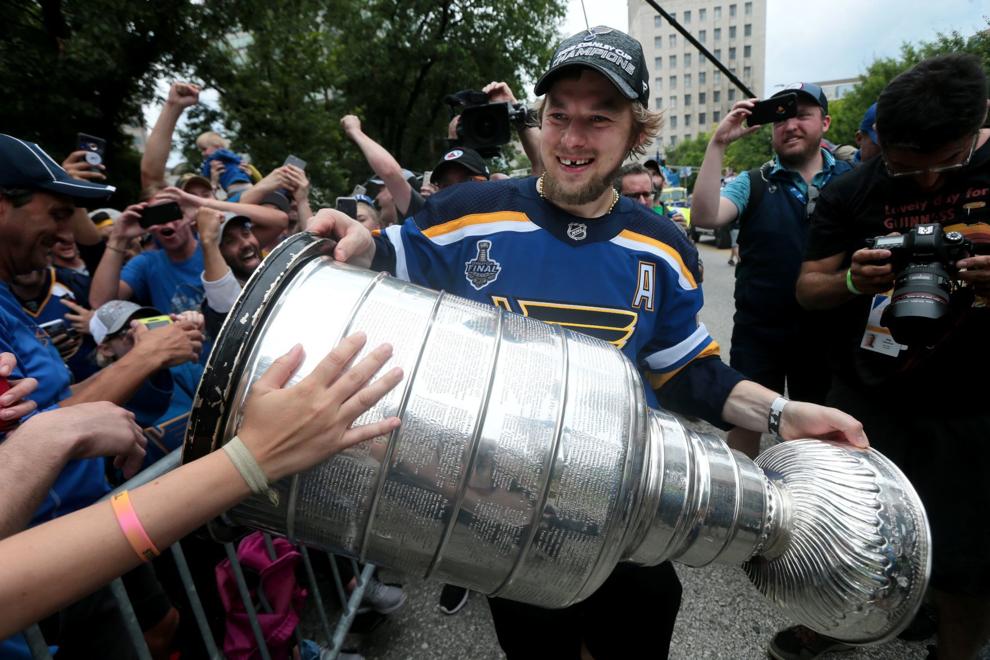 Scenes from Blues Stanley Victory Parade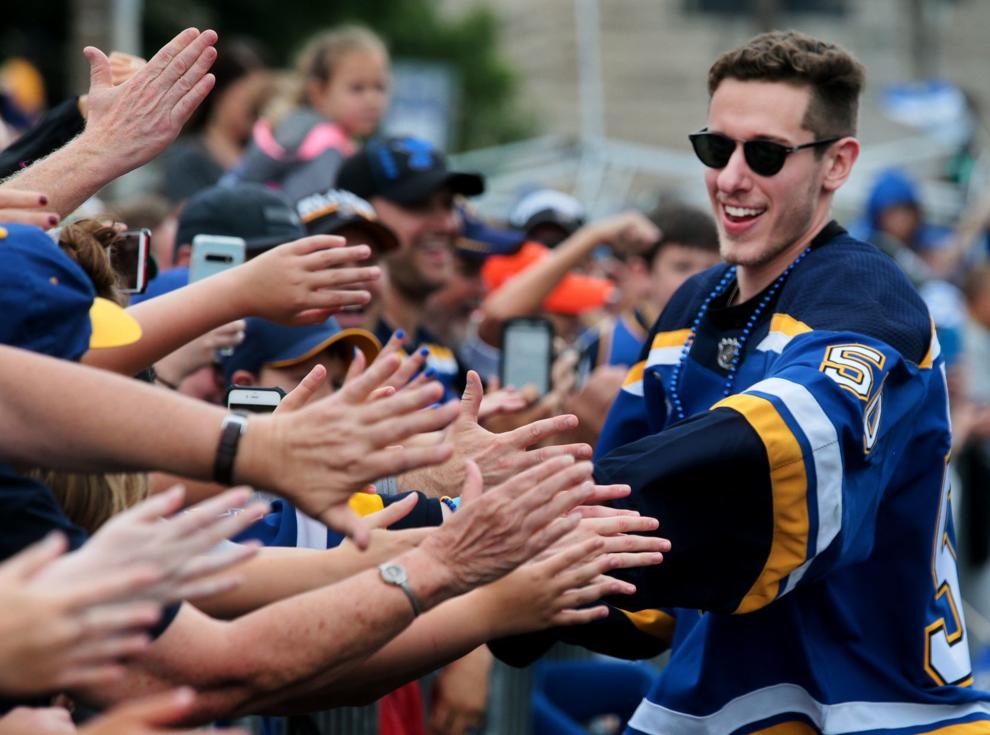 Scenes from Blues Stanley Victory Parade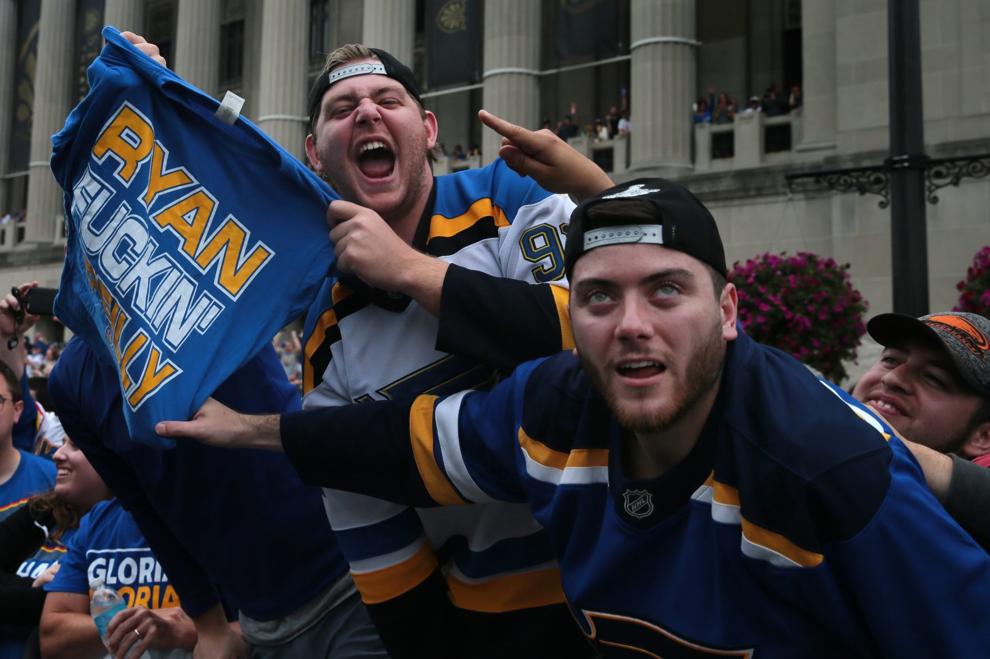 Scenes from Blues Stanley Victory Parade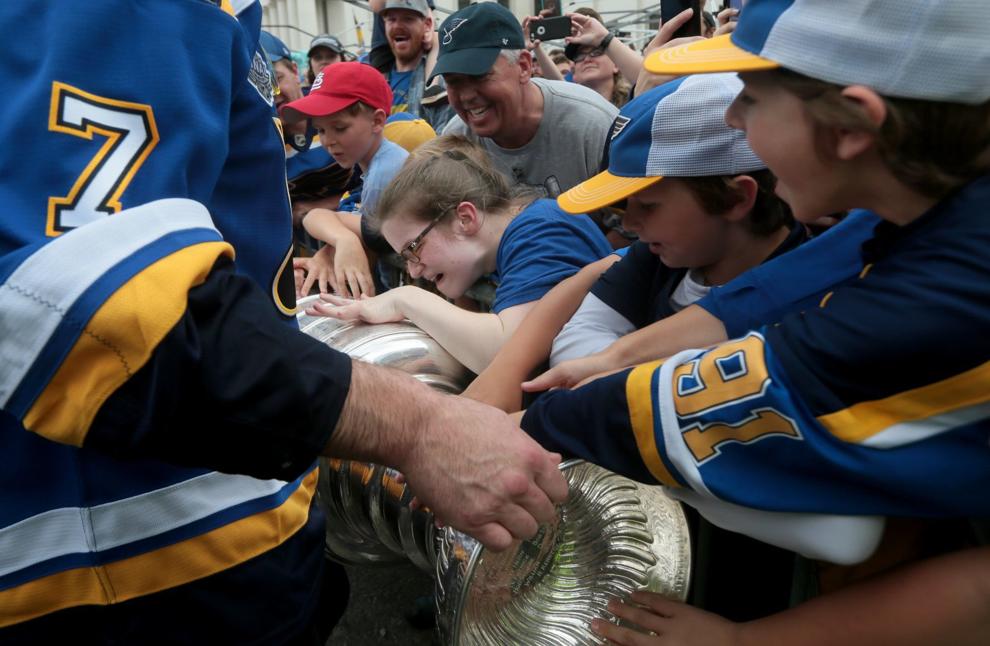 Scenes from Blues Stanley Victory Parade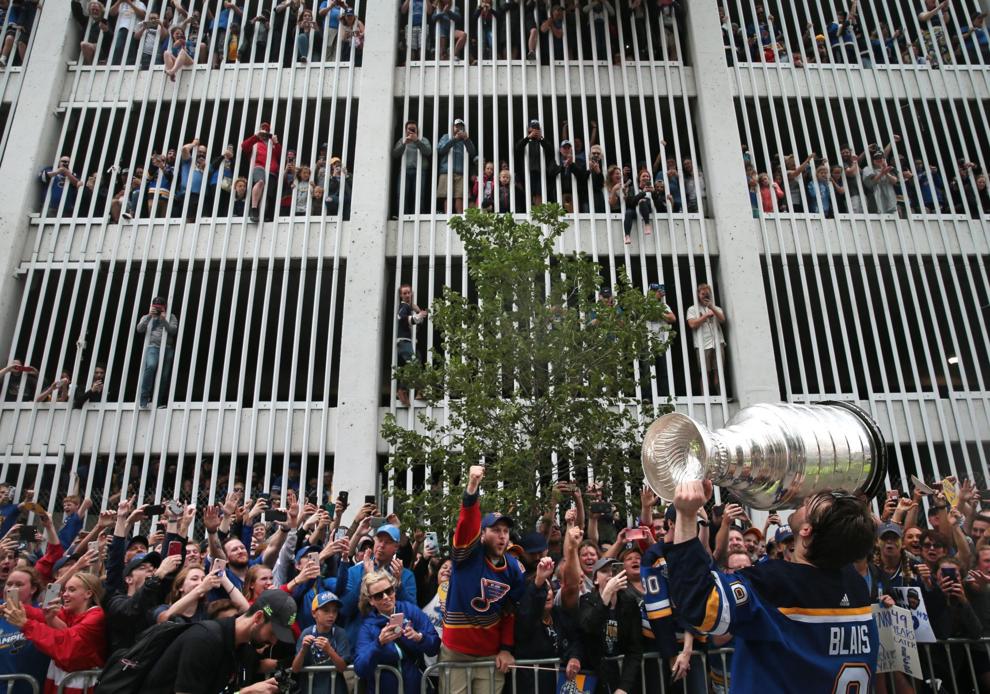 Scenes from Blues Stanley Victory Parade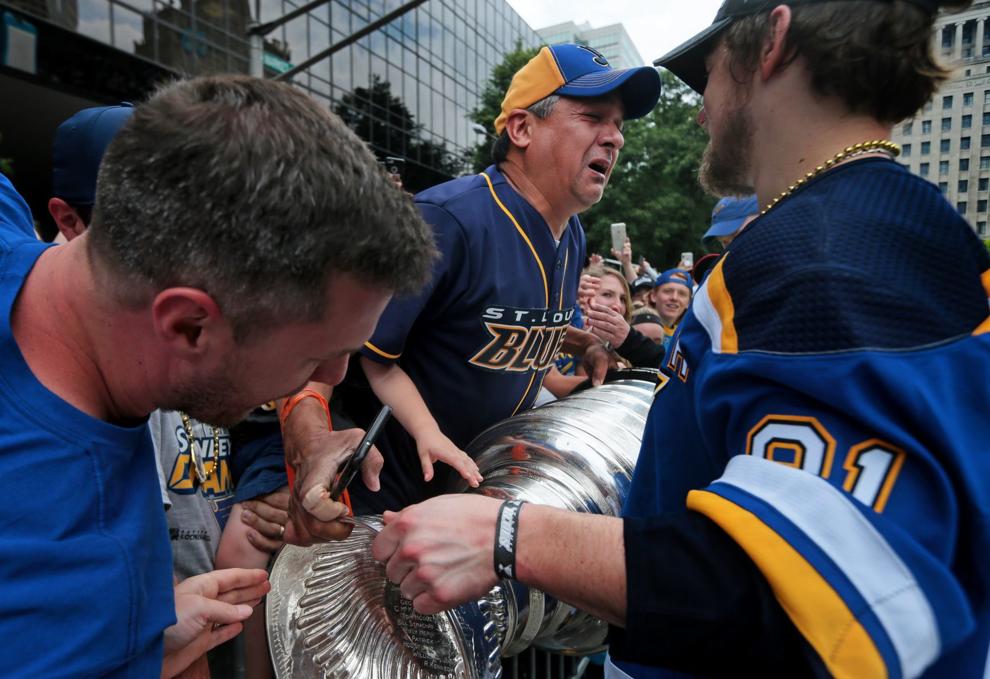 Scenes from Blues Stanley Victory Parade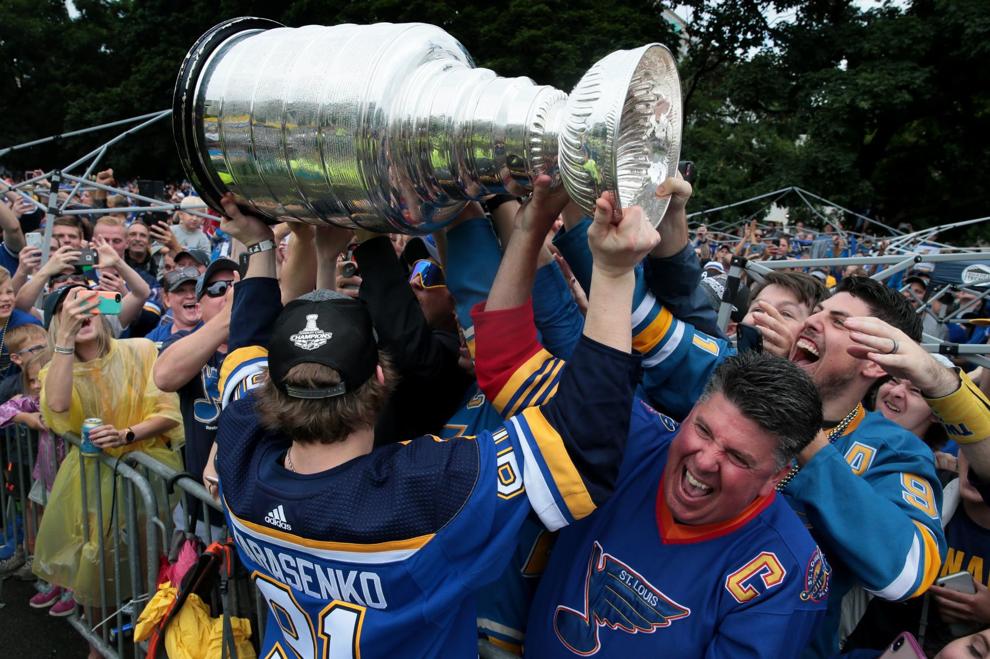 Blues Stanley Victory Parade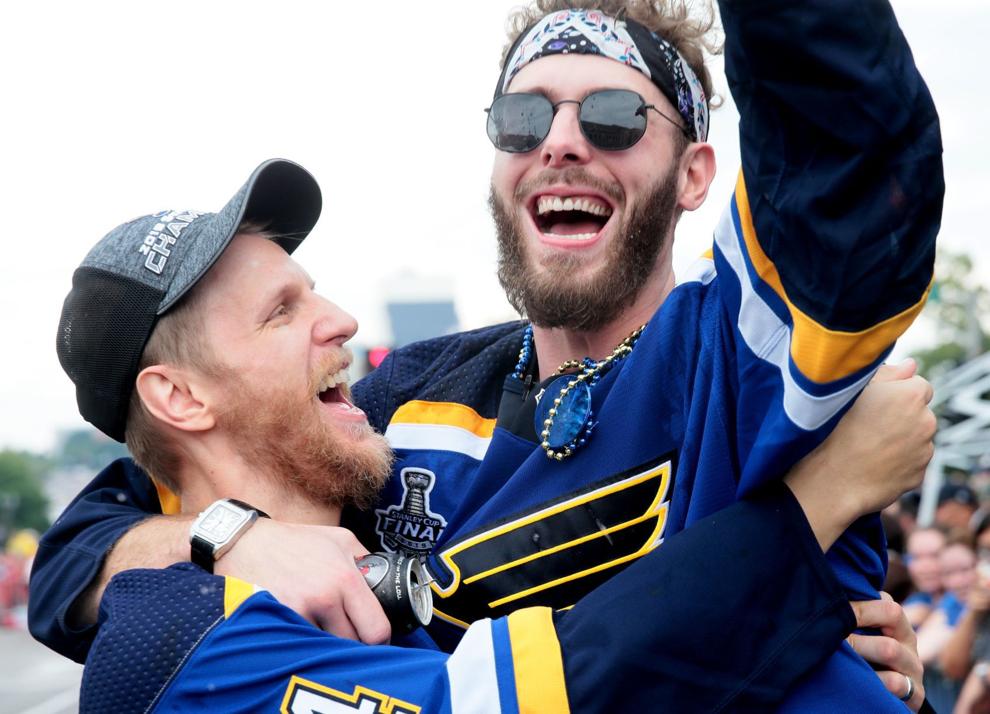 Scenes from Blues Stanley Victory Parade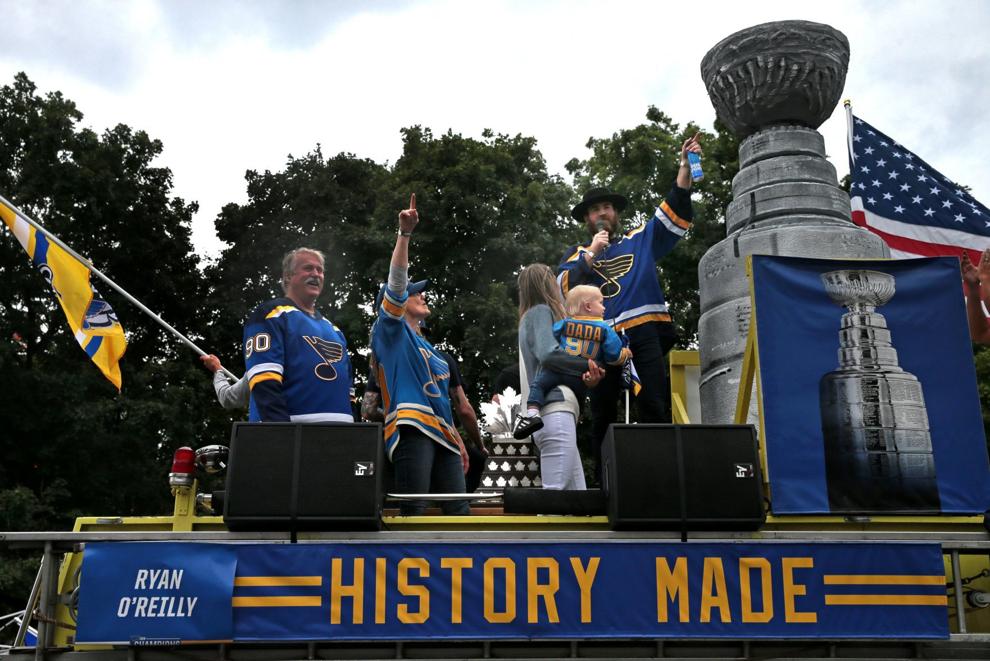 Scenes from Blues Stanley Victory Parade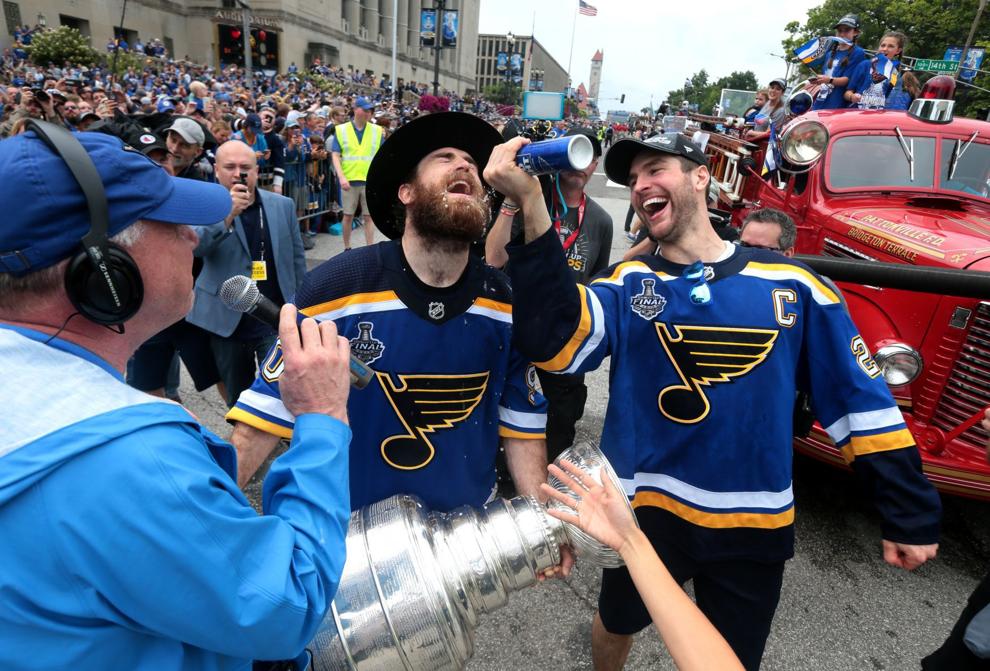 Scenes from Blues Stanley Victory Parade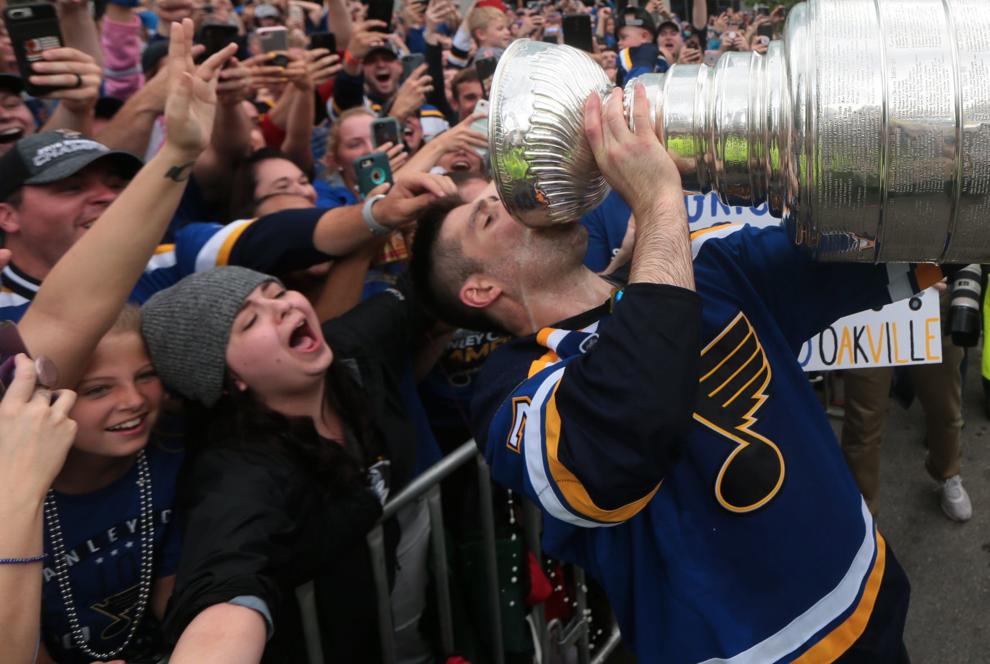 Scenes from Blues Stanley Victory Parade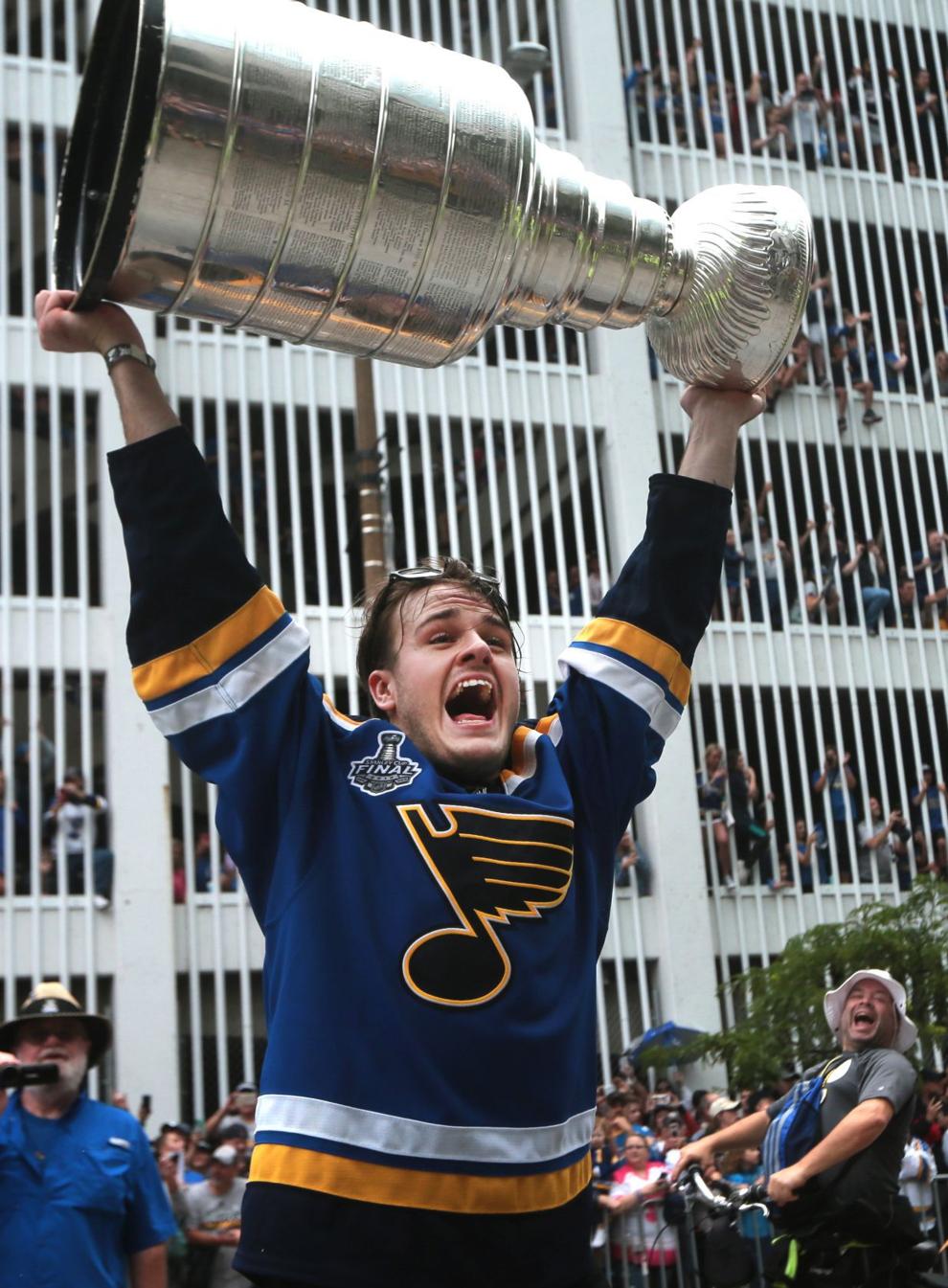 Scenes from Blues Stanley Victory Parade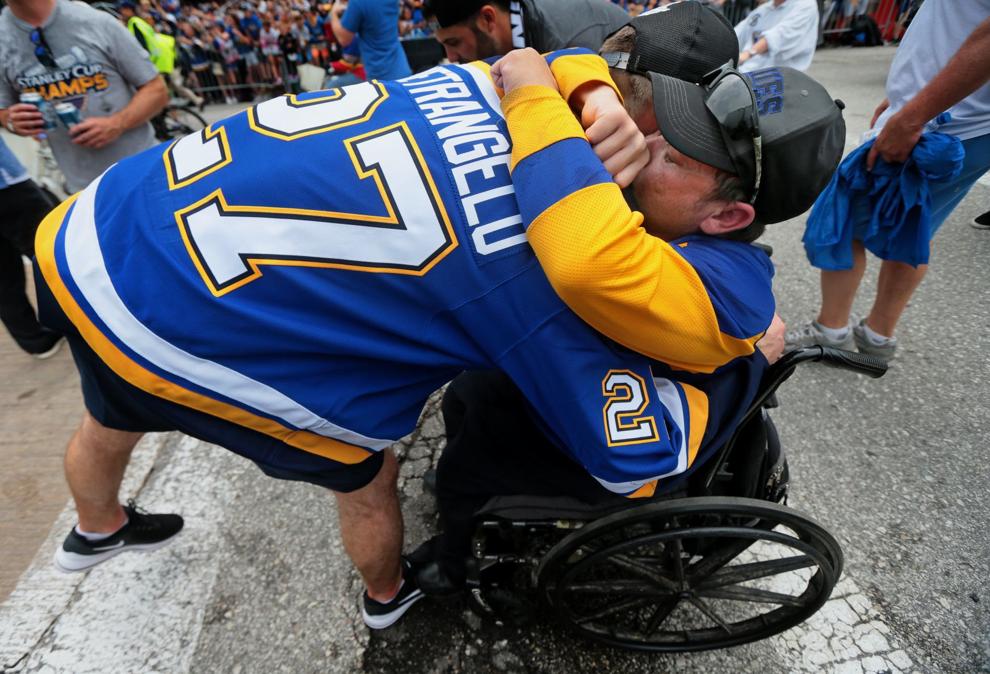 Scenes from Blues Stanley Victory Parade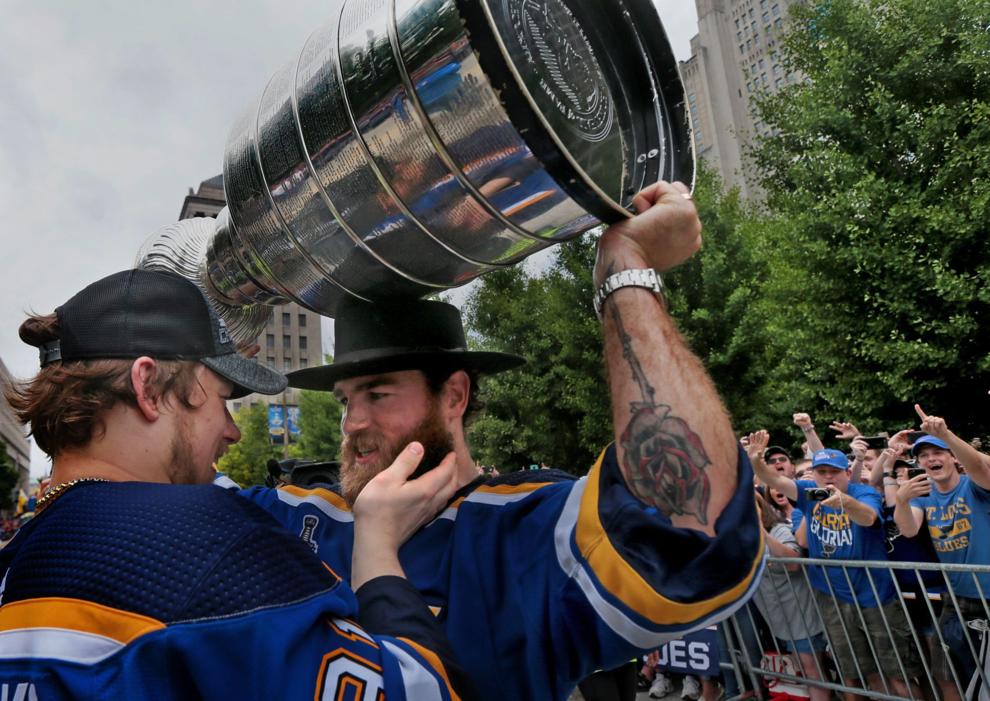 Scenes from Blues Stanley Victory Parade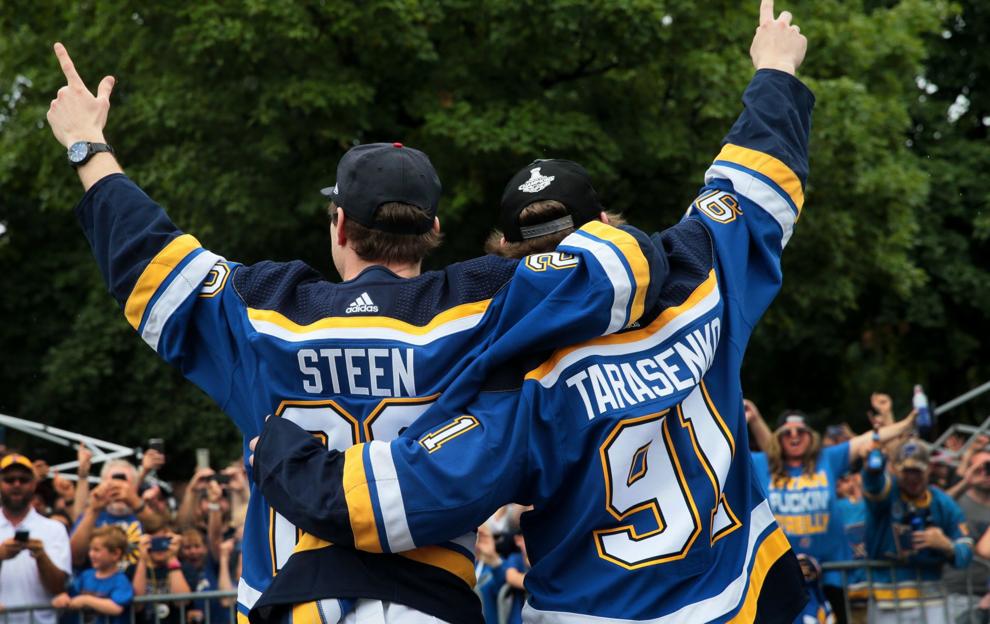 Scenes from Blues Stanley Victory Parade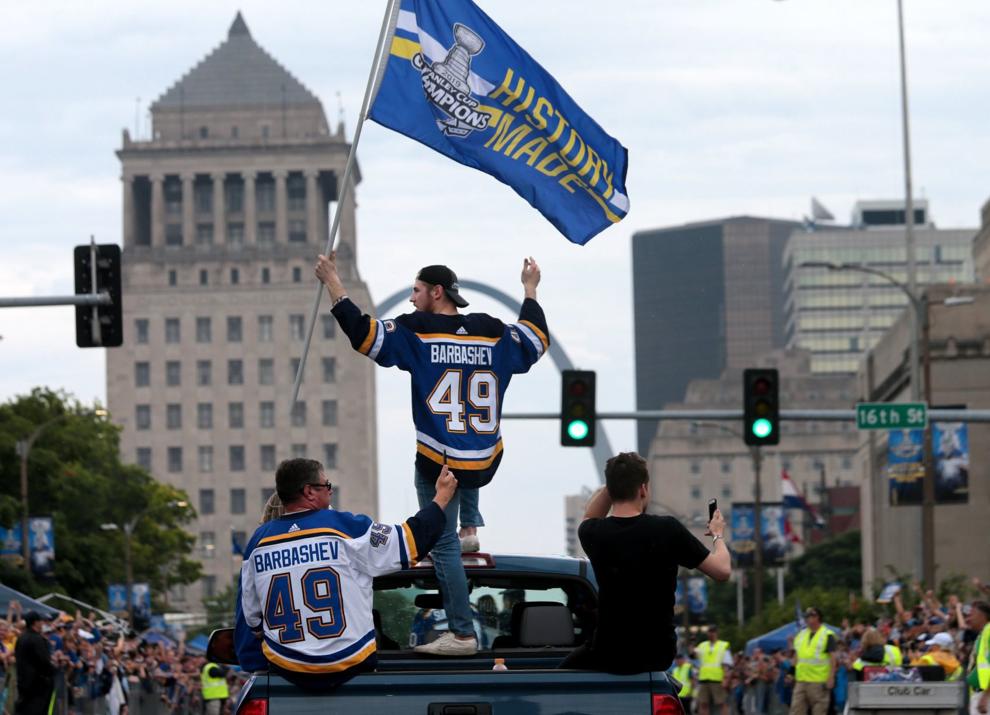 Scenes from Blues Stanley Victory Parade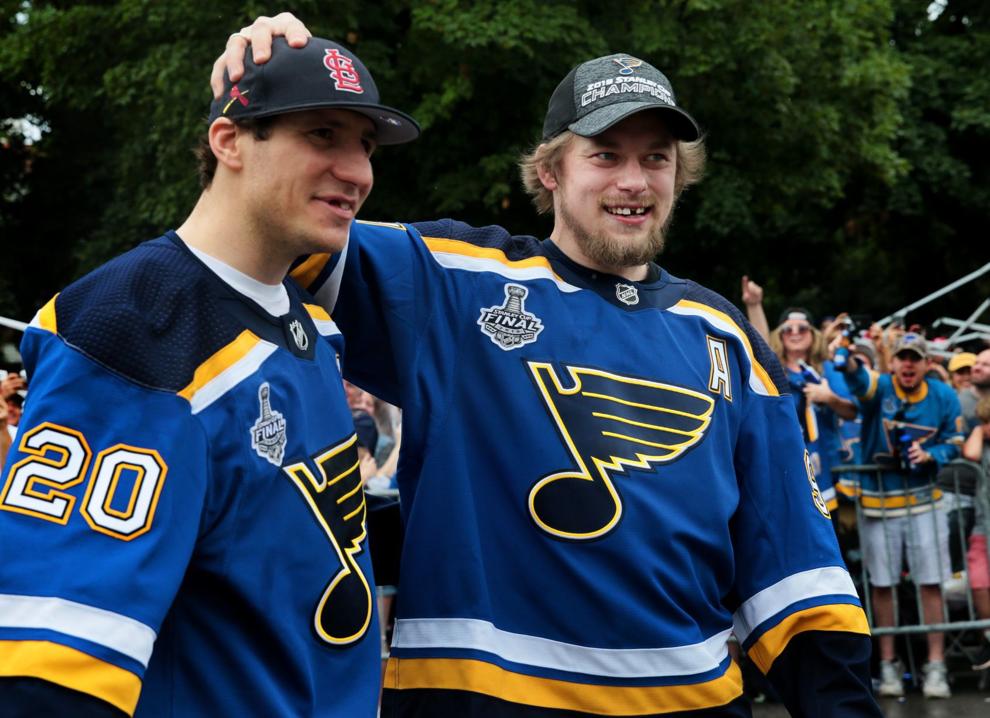 Scenes from Blues Stanley Victory Parade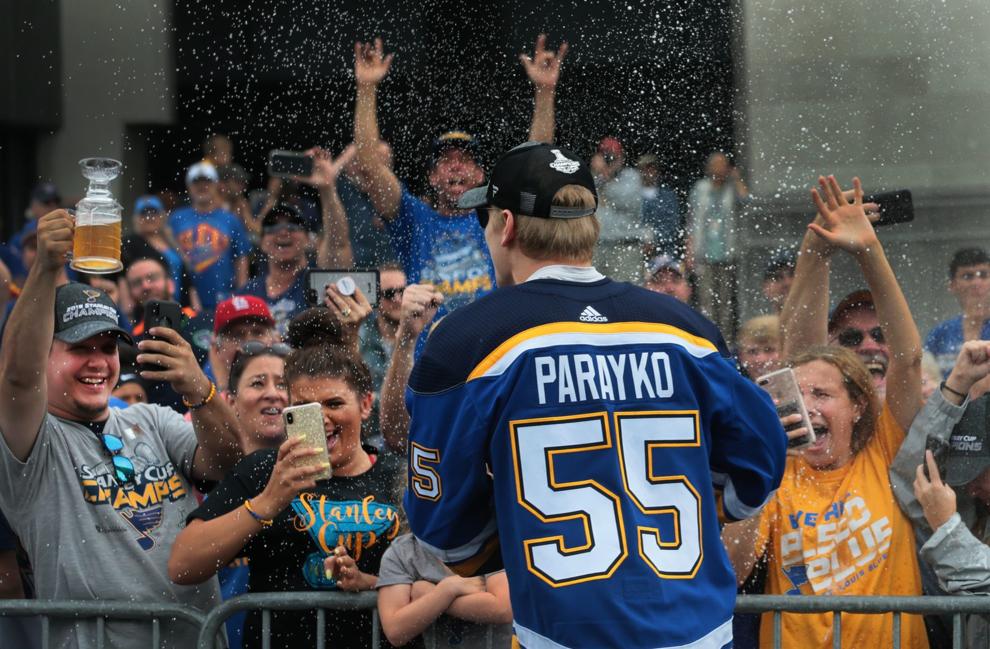 Scenes from Blues Stanley Victory Parade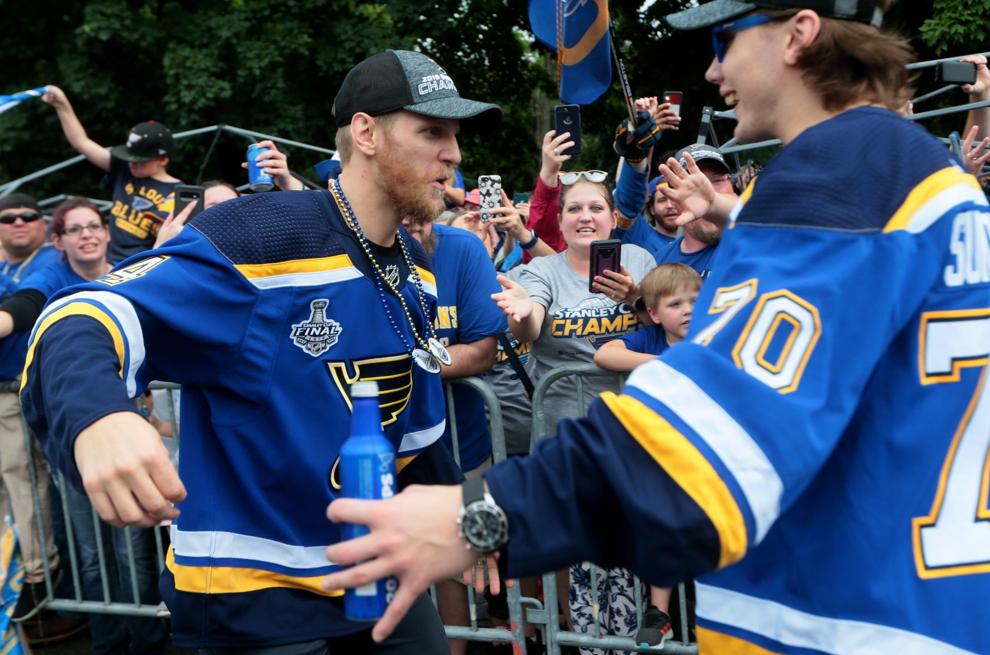 Scenes from Blues Stanley Victory Parade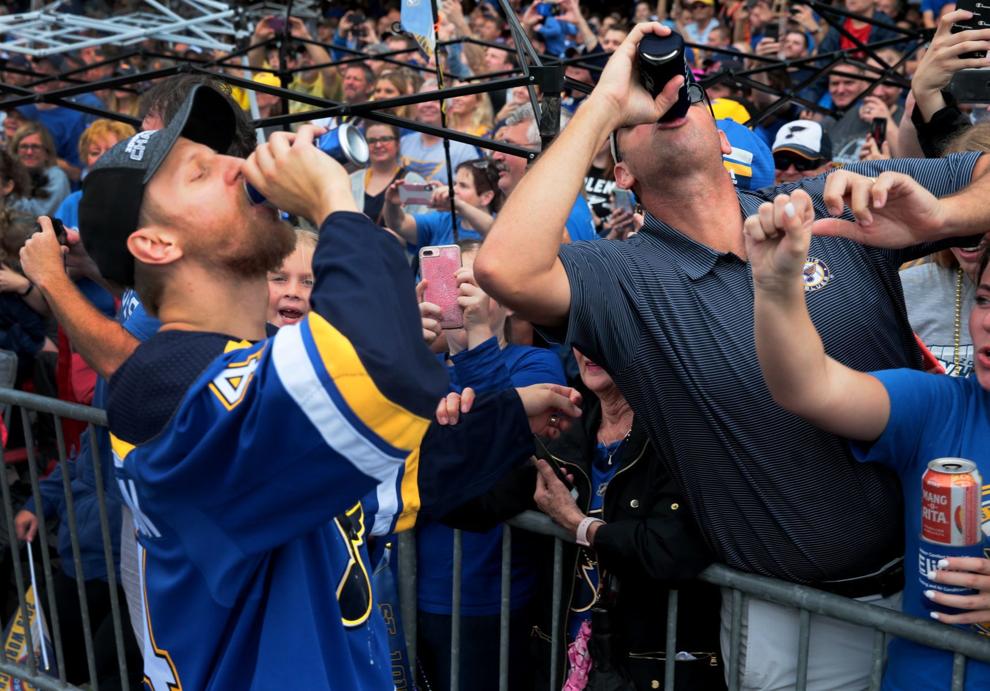 Scenes from Blues Stanley Victory Parade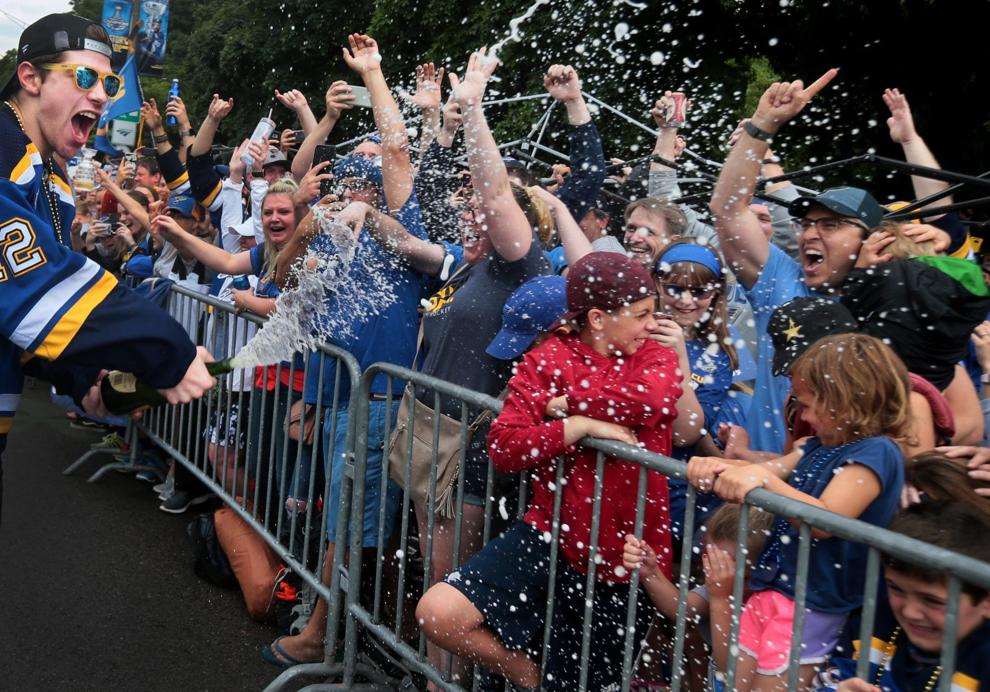 Scenes from Blues Stanley Victory Parade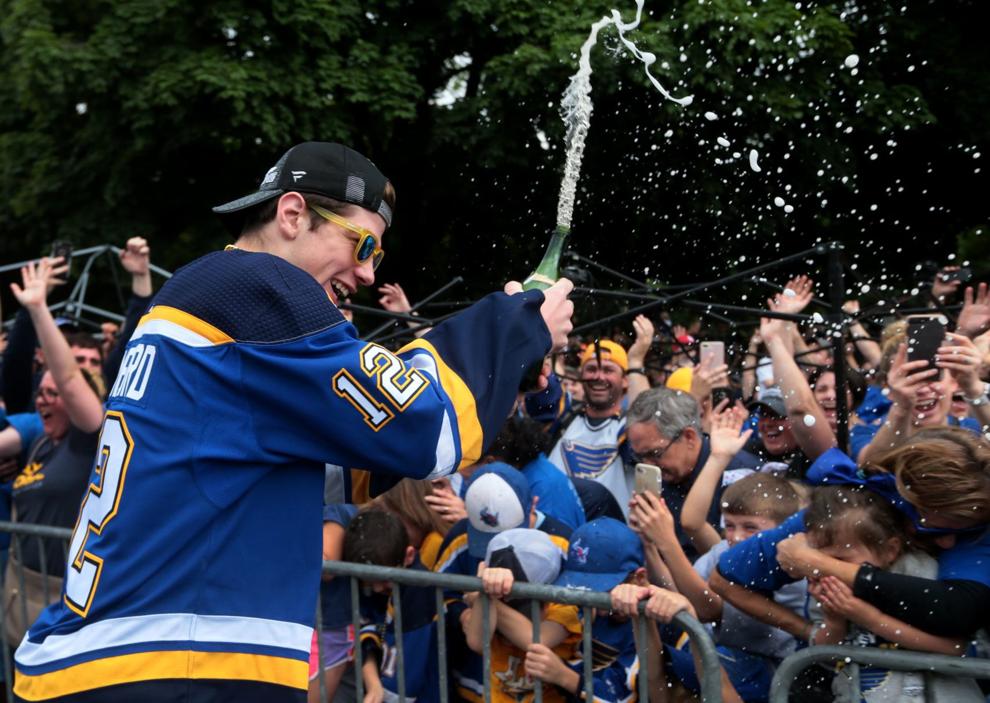 See scenes from Blues Stanley Cup victory rally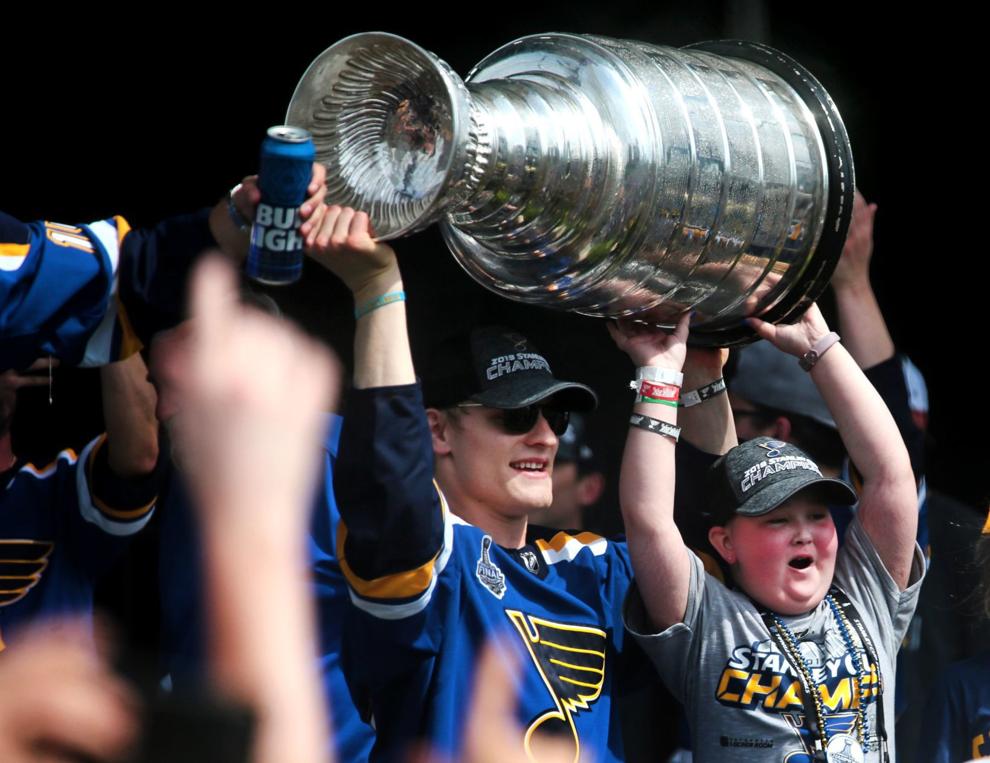 St. Louis Blues parade Stanley Cup to the Arch for fans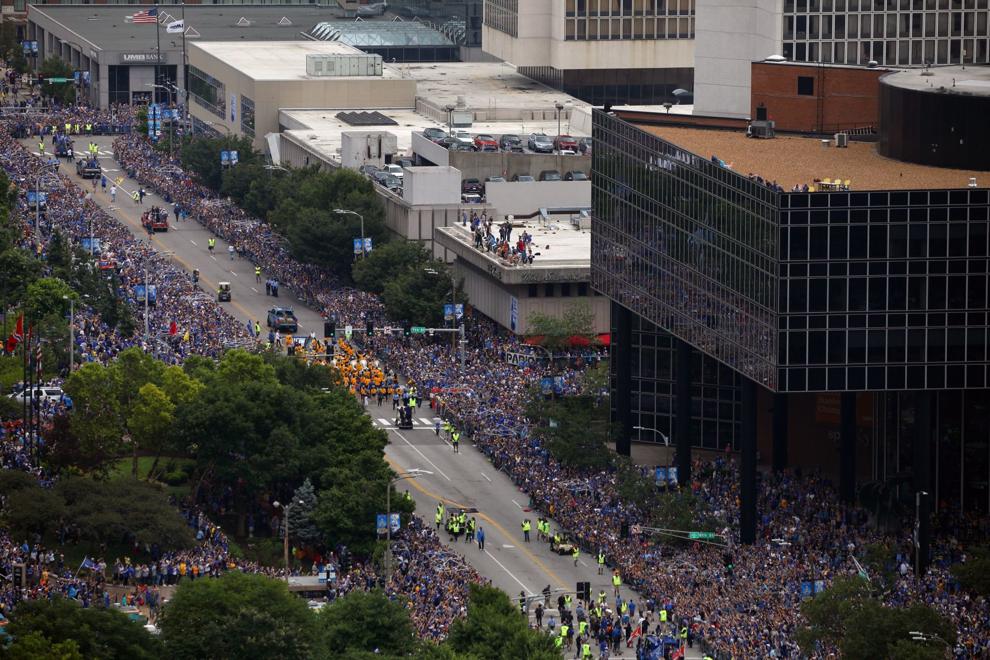 St. Louis Blues Stanley Cup victory parade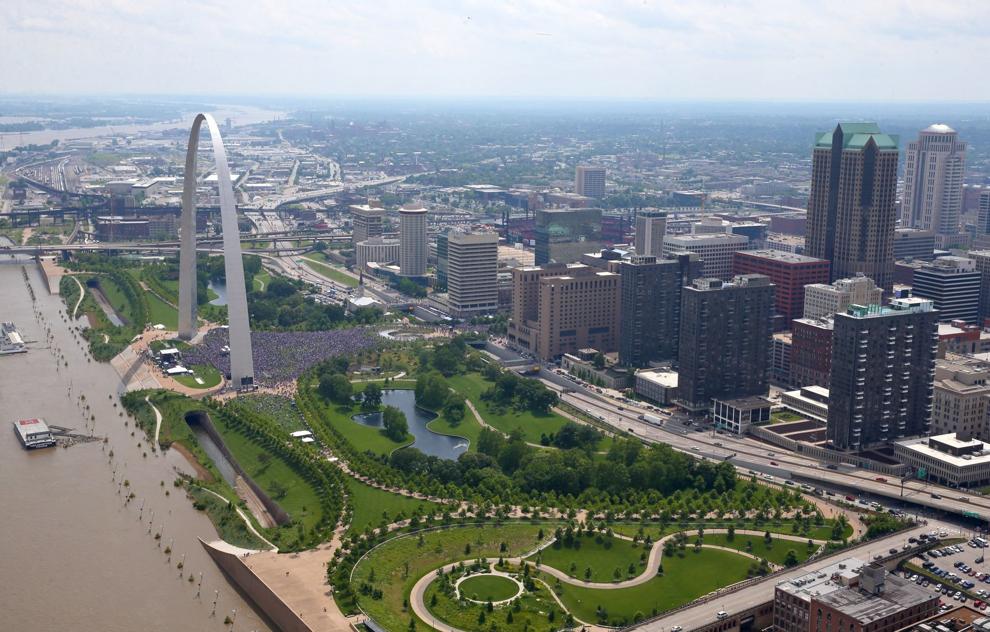 St. Louis Blues Stanley Cup victory parade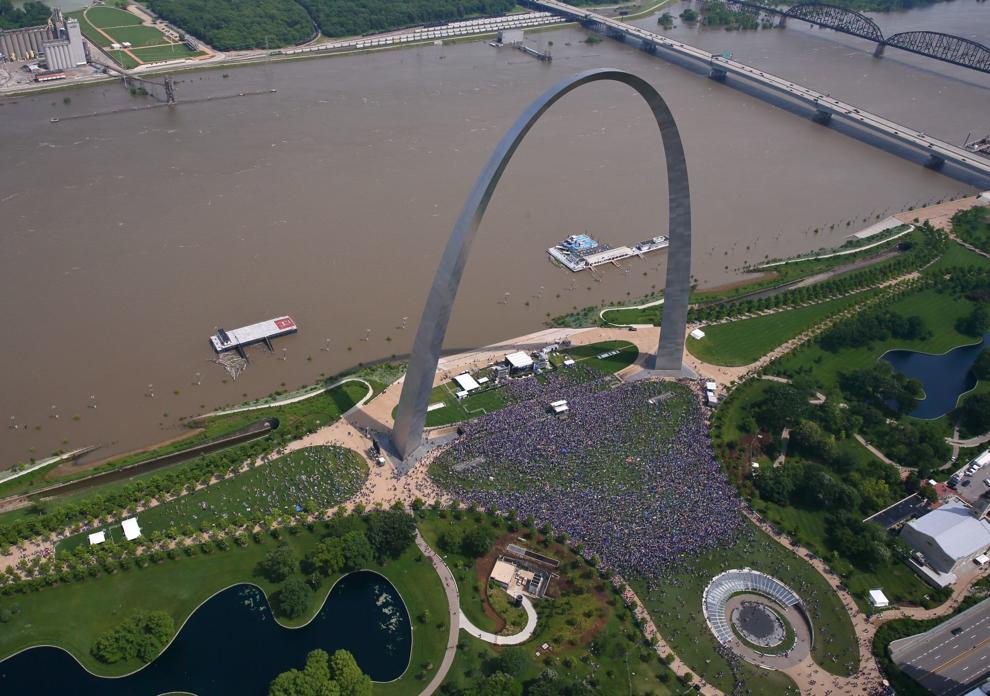 St. Louis Blues parade Stanley Cup to the Arch for fans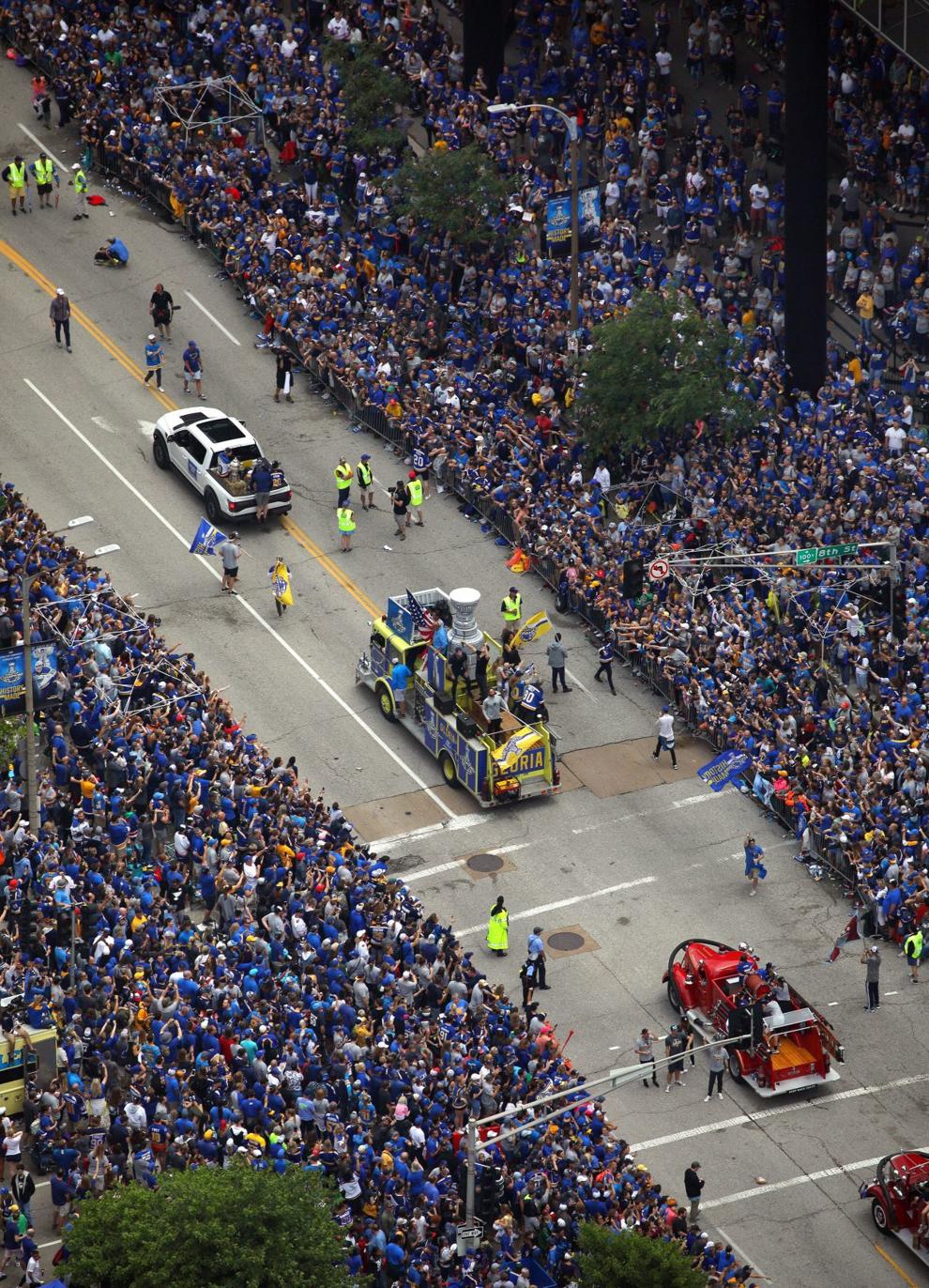 St. Louis Blues parade Stanley Cup to the Arch for fans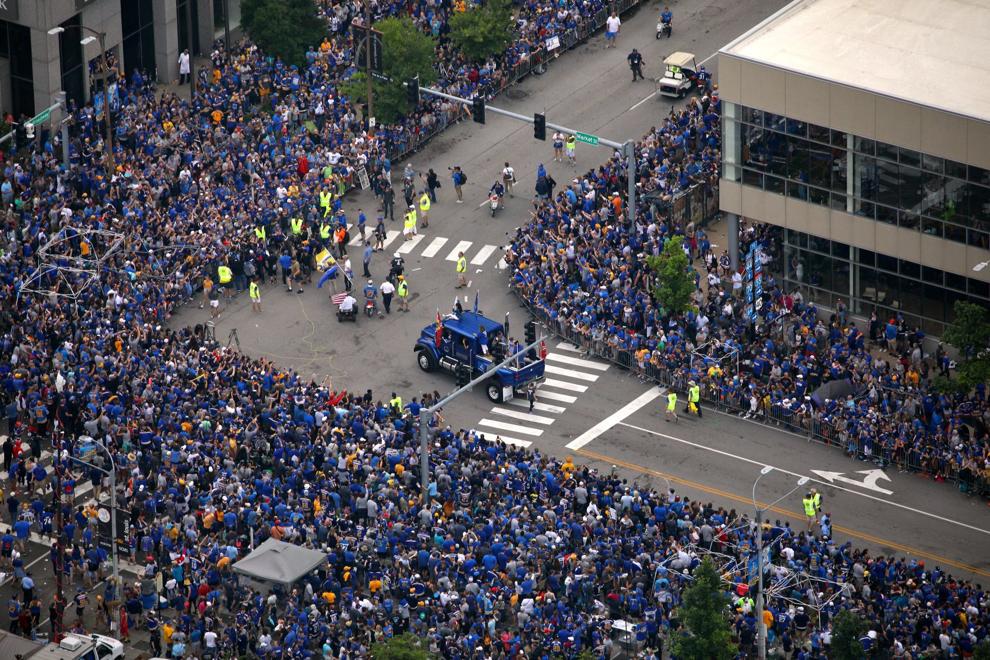 St. Louis Blues parade Stanley Cup to the Arch for fans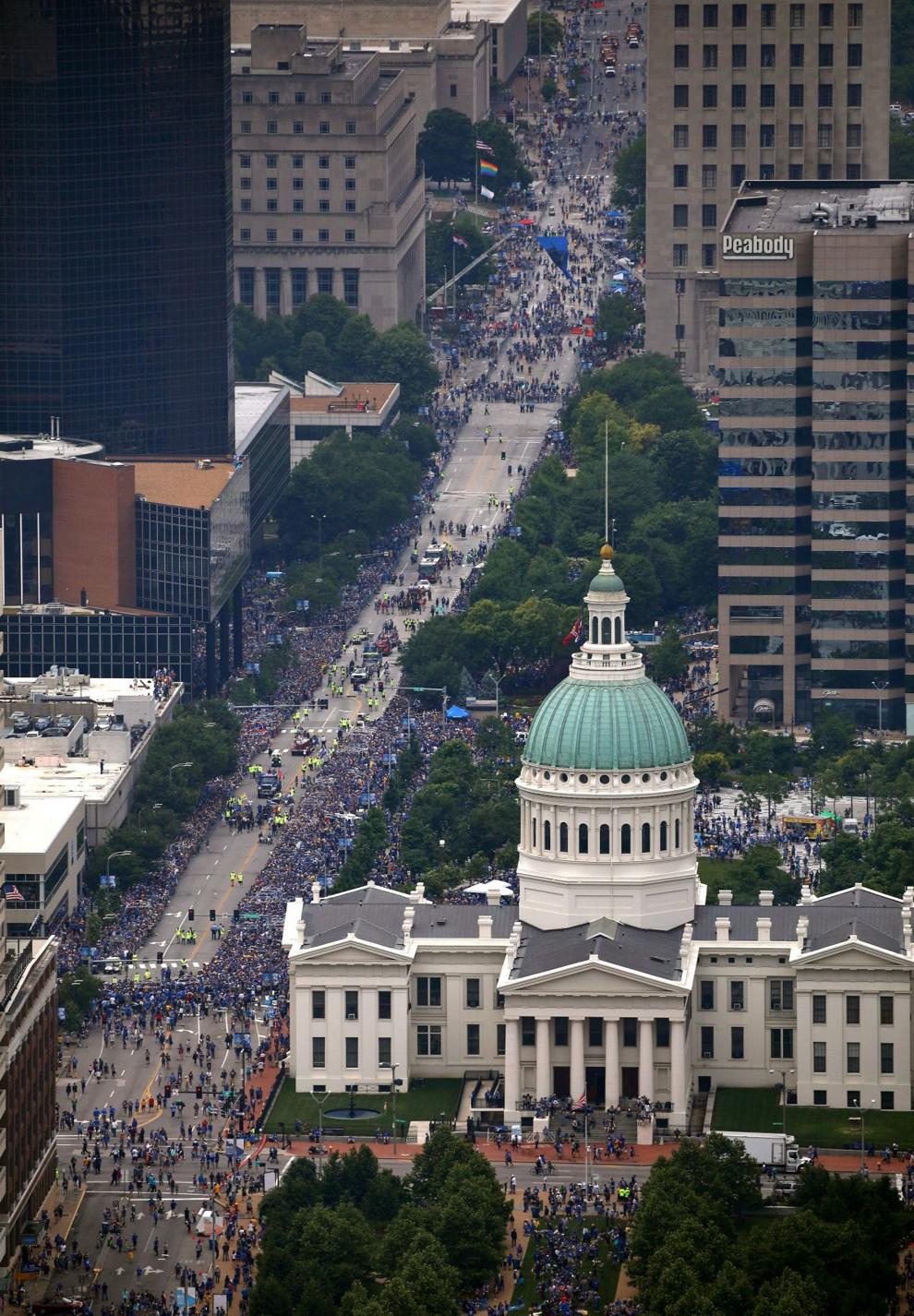 St. Louis Blues Stanley Cup victory parade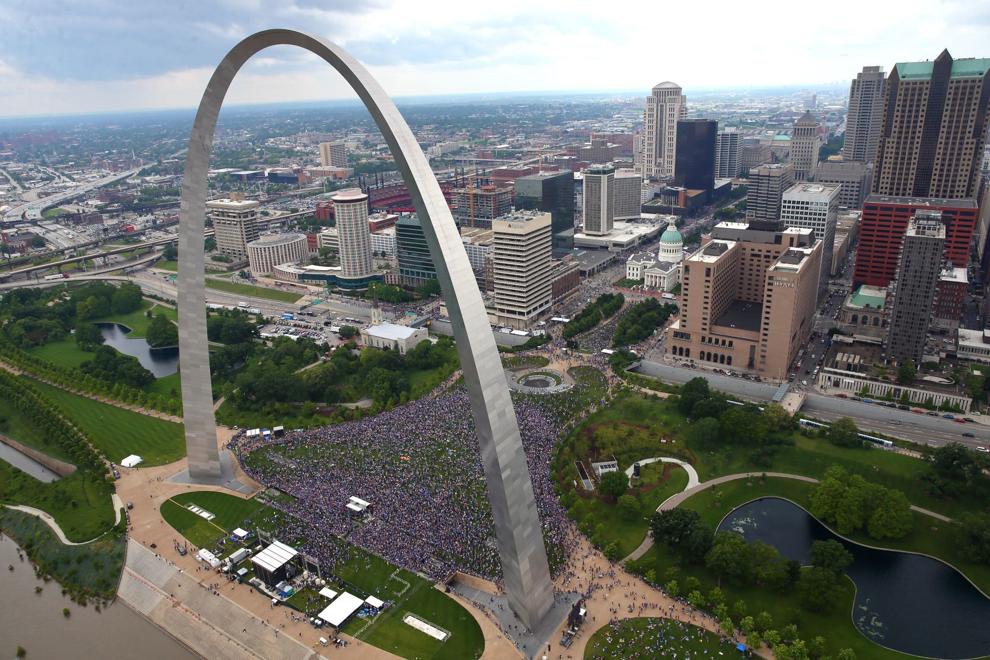 St. Louis Blues Stanley Cup victory parade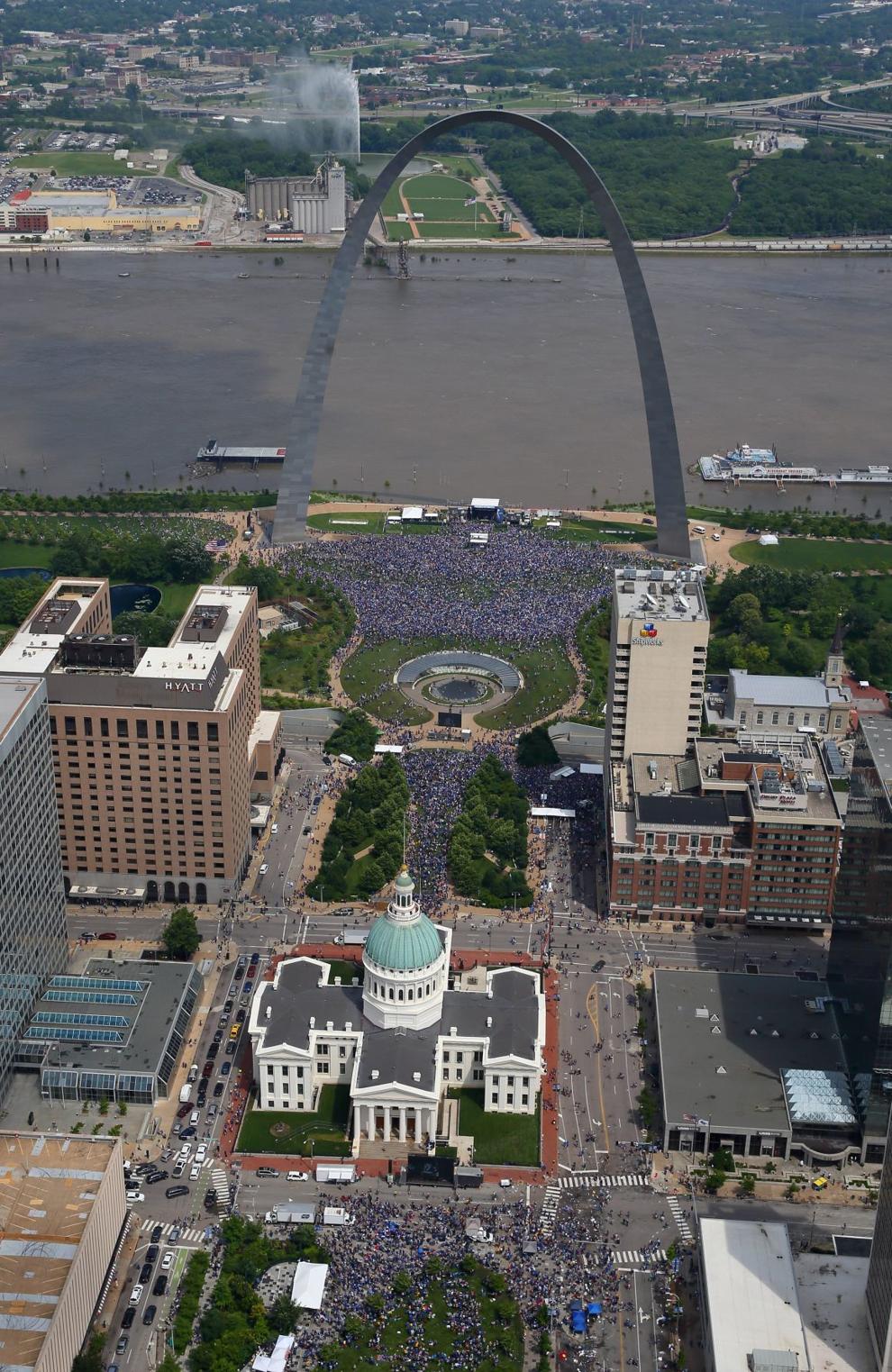 St. Louis Blues parade Stanley Cup to the Arch for fans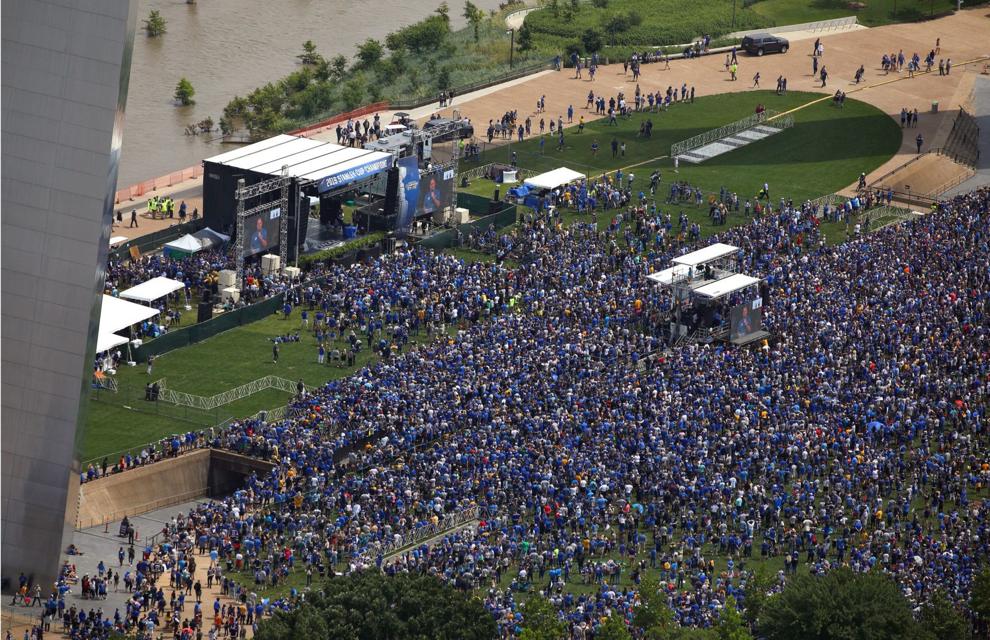 St. Louis Blues Stanley Cup victory parade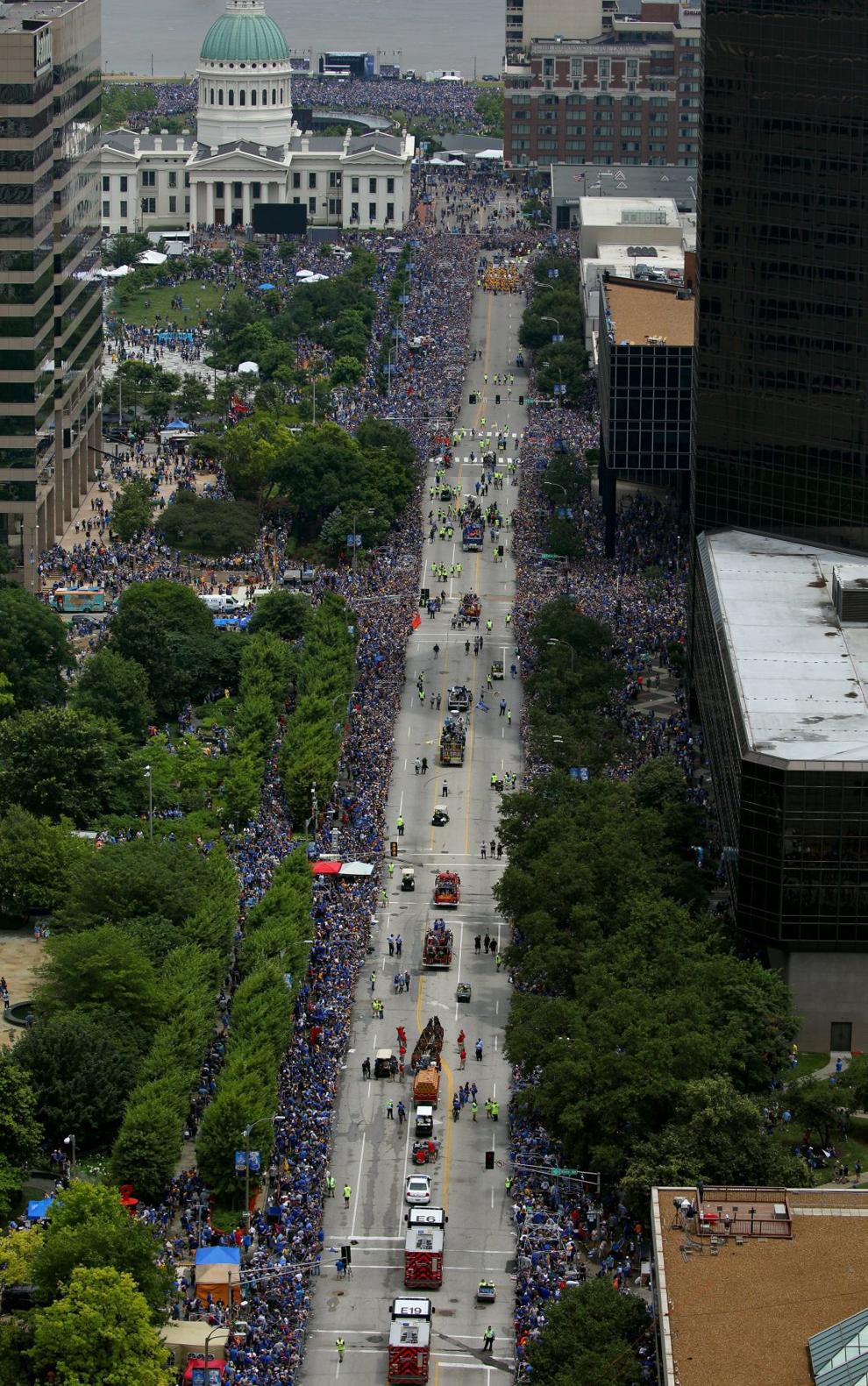 St. Louis Blues parade Stanley Cup to the Arch for fans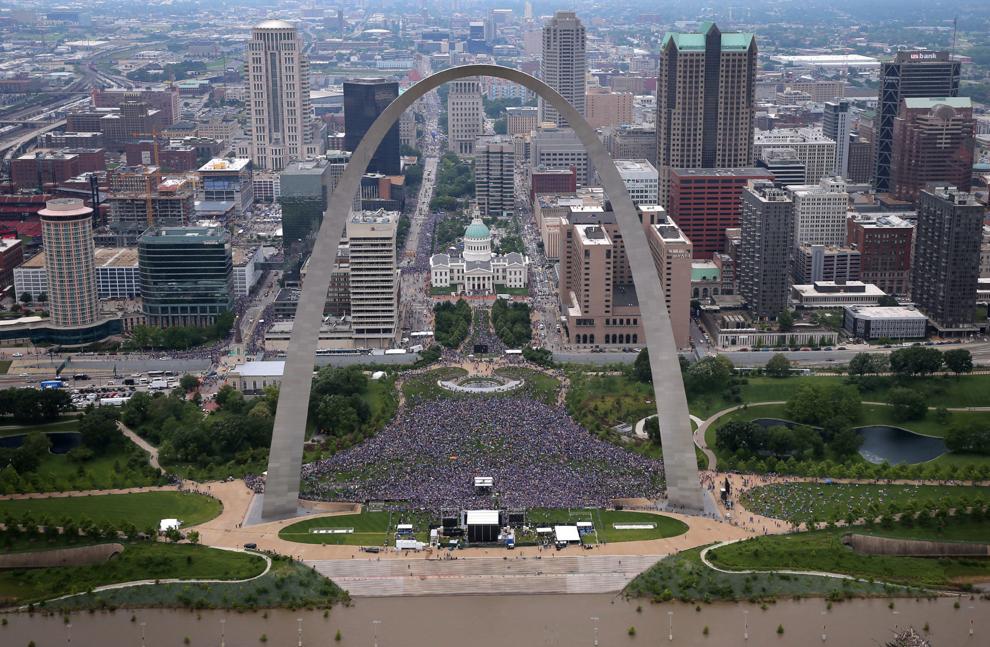 ~~ VERTICAL GALLERY: HIDE TITLES, ENLARGE TYPE ~~