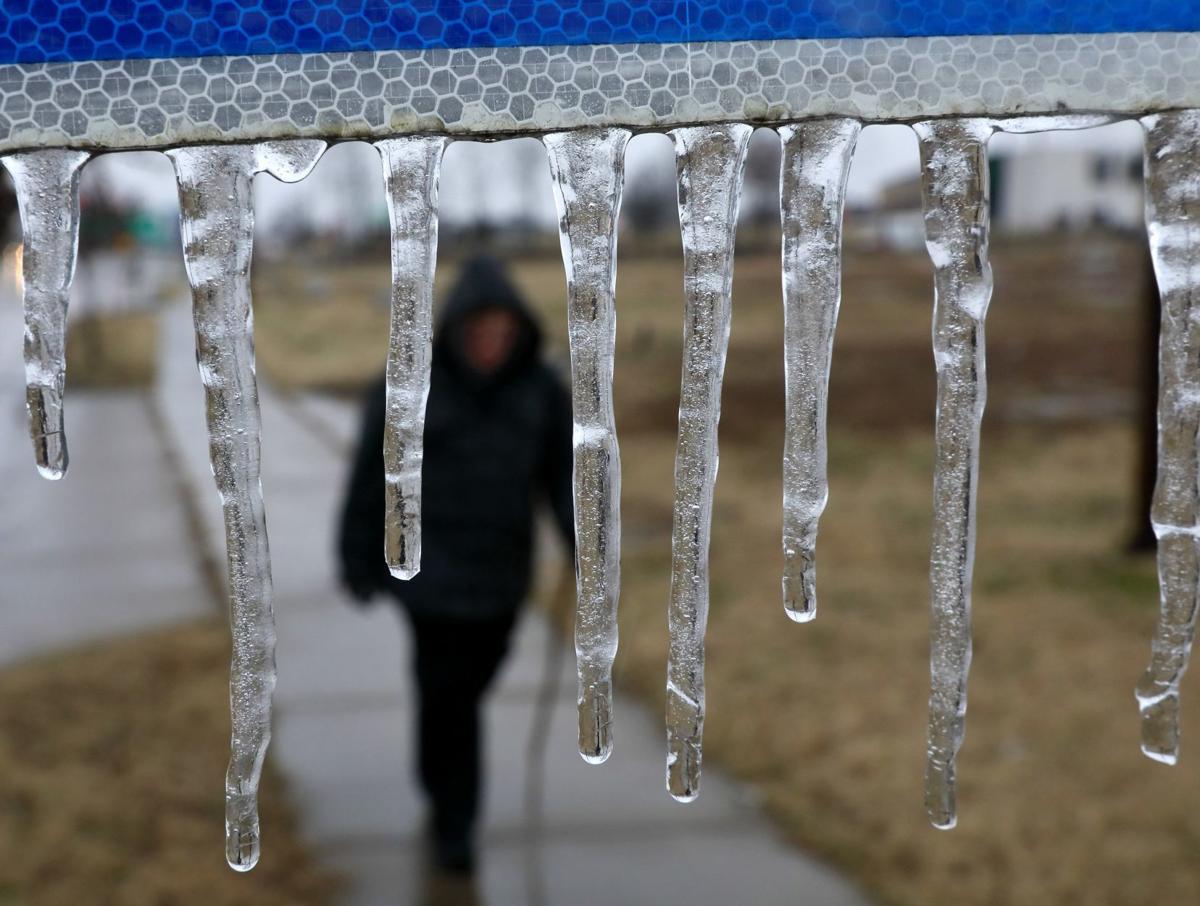 If the weather is a game of dodge ball, St. Louis avoided the sleet and ice predicted for Friday.  But it looks like the bone-chilling cold will make a direct hit starting Saturday afternoon.
Morning temperatures were in the 40s around the region with the National Weather Service saying they would drop below freezing, about 28 degrees, by 5 p.m. with a western wind gusting up to 32 mph.
Things will turn downright frigid Saturday night with a low of 13 and the wind shifting to the northwest with gusts up to 30 mph.
Sunshine could return Sunday, but don't let it fool you: the high will be near 22 with the wind continuing from the northwest and gusts of about 20 mph.
Sunday night should be partly cloudy with a low of around 10 and continued cold on Monday with a high near 20.
Conditions will warm up a little for Tuesday, after Monday night lows again around 13 degrees and a high near 33 on Tuesday with sunny skies.
The predicted wintry mix of snow, sleet and ice for Friday mostly stayed liquid. St. Louis recorded 1.51 inches of precipitation - mostly rain - in the 24 hours ending at 6 a.m. Chesterfield had 1.58 inches and Belleville reported 1.69 inches.
Ice floats down river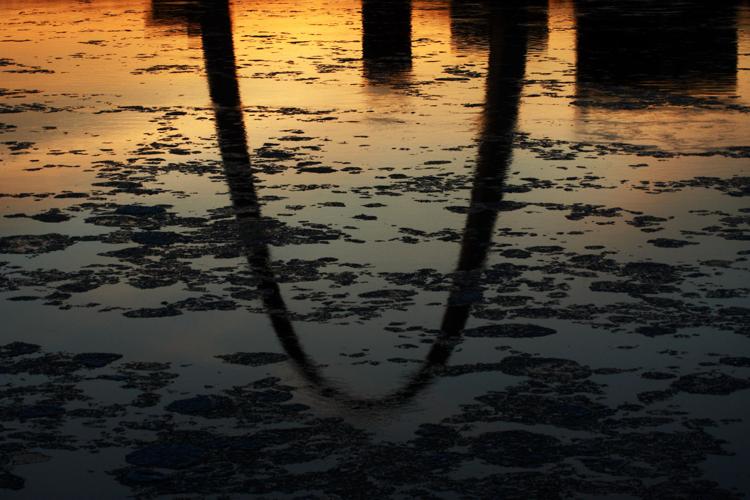 Aerial views of St. Louis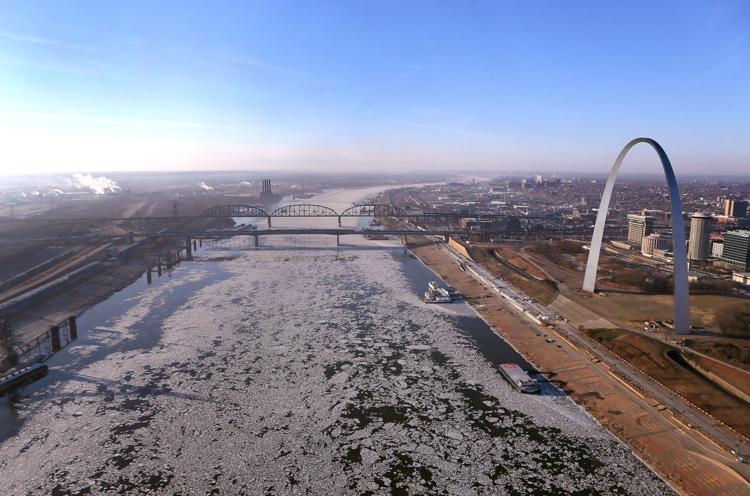 Cold grips St. Louis after storm passed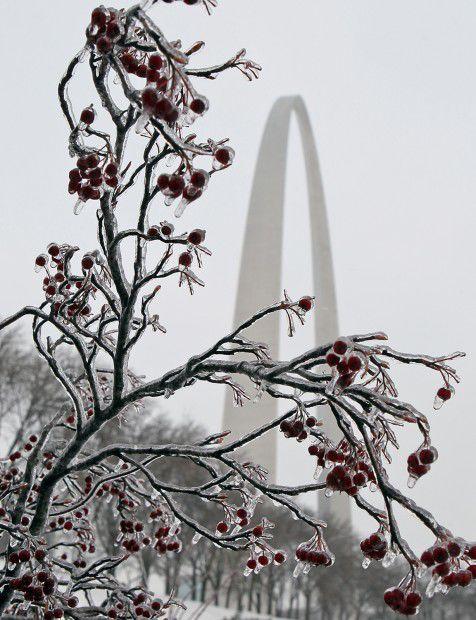 Towboat passes beneath Eads Bridge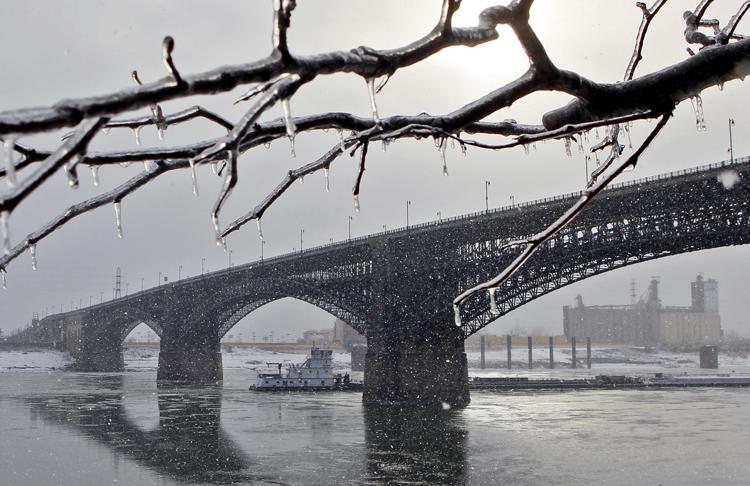 Cold grips St. Louis after storm passed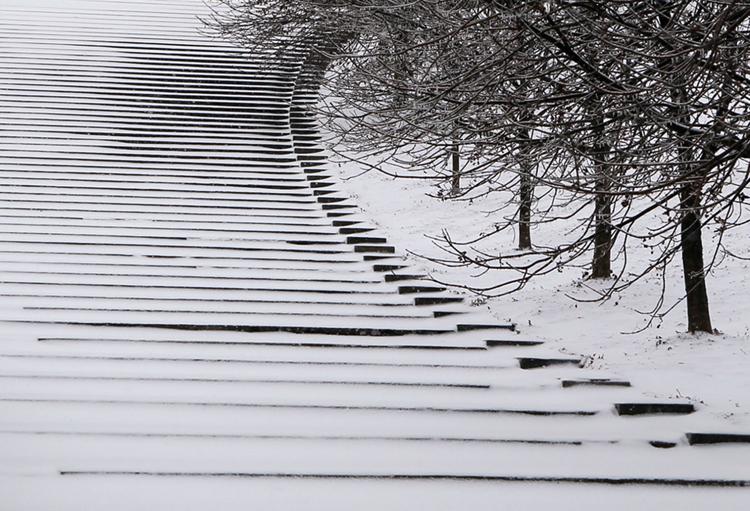 Arch through icy window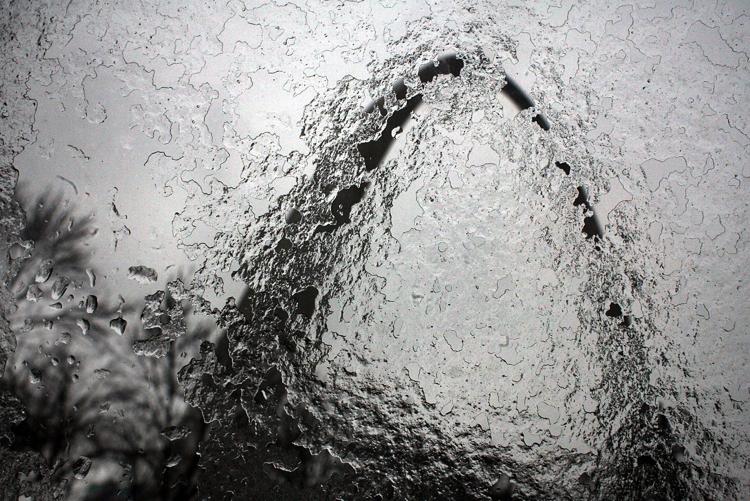 Eads Bridge in the snow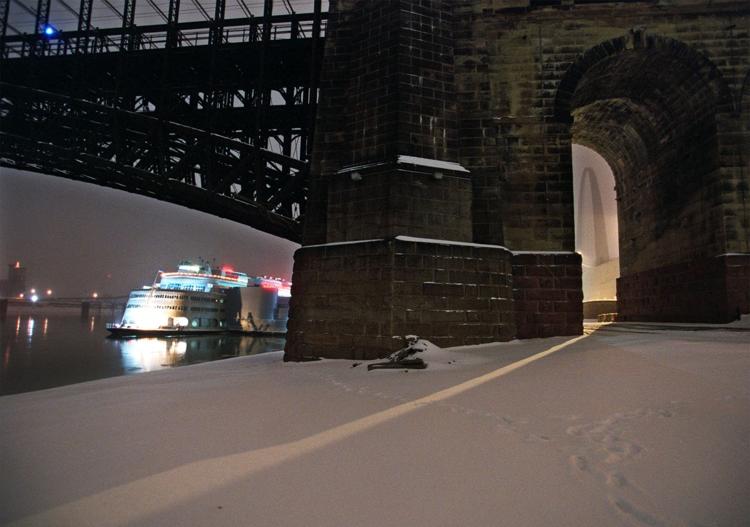 Aerial views of St. Louis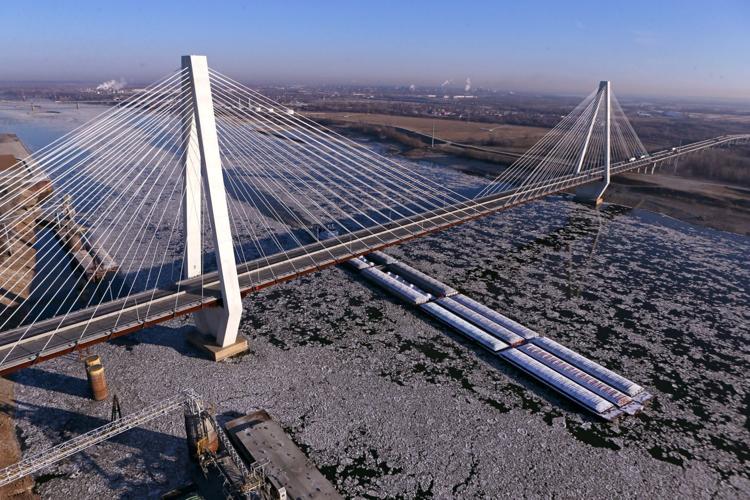 Bitter cold after snow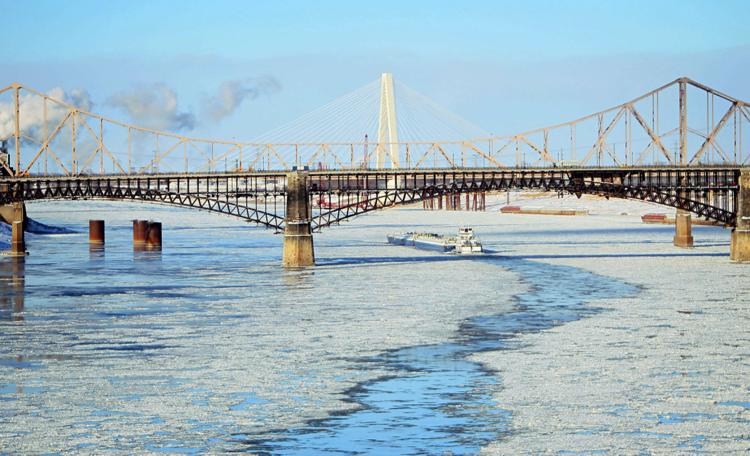 Eads Bridge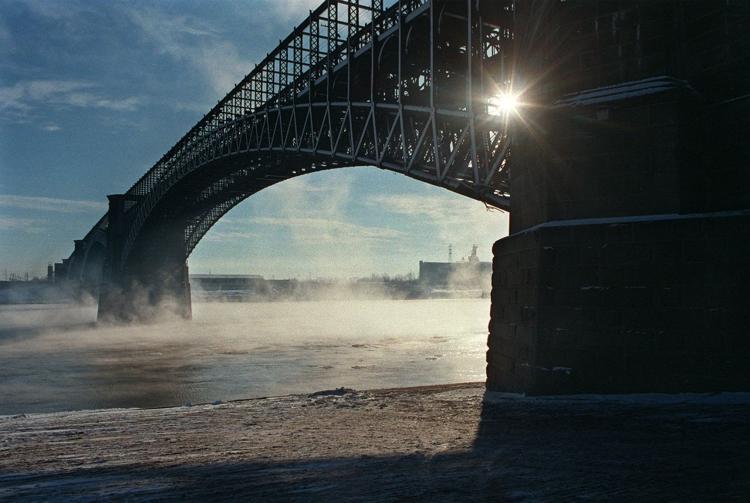 Chilly run at sunset near Gateway Arch