It had been almost two years since social unrest that started in Ferguson rocked the region.
Sheila Sweeney, CEO of the St. Louis Economic Development Partnership, which staffs St. Louis County economic development agencies such as the Port Authority, proposed spending up to $100,000 on the effort.
A firm would be hired to develop a communications strategy to "limit and mitigate the negative effects of social unrest in St. Louis County and begin to promote the region to itself and other communities," according to Port Authority meeting minutes.
Yet the firm that won the contract, Cardinal Creative Consulting, didn't have much of a track record. It was only registered as a business in March 2015. And it wasn't even the low bidder on the Port Authority contract.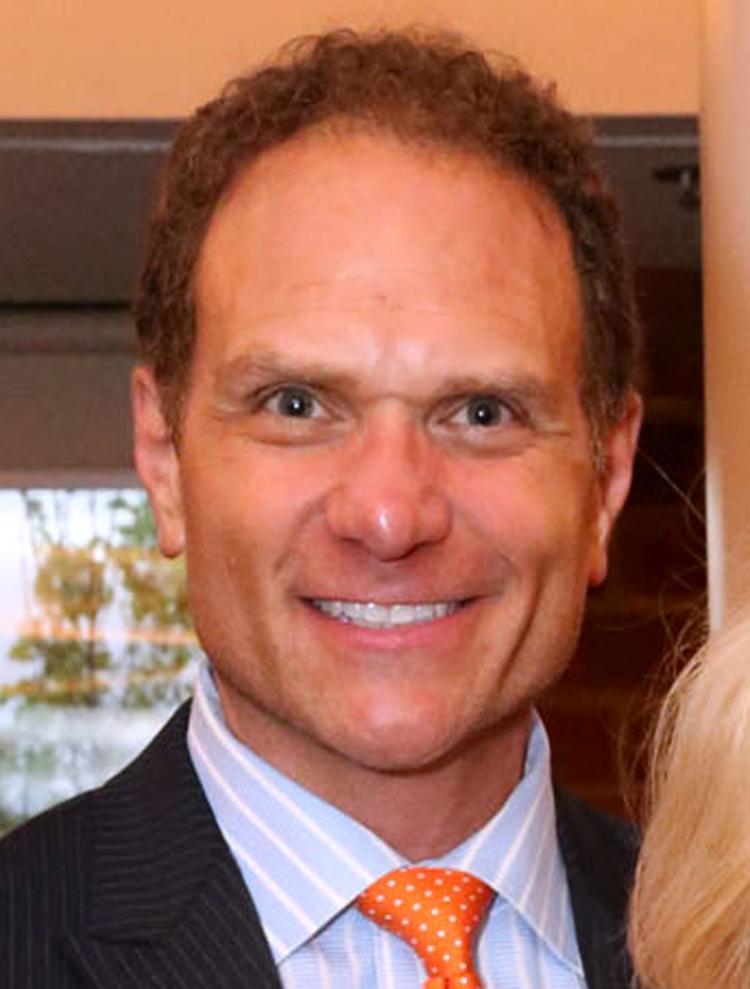 But Cardinal Creative's president, John G. Rallo, had a trump card: media personality and former daytime TV host Montel Williams.
That was Cardinal Creative's pitch to the Port Authority, that the firm would "deploy Montel's services as needed" including "on the ground meetings with community leaders and residents, on air interviews outlining the positive steps being taken by St. Louis County to help reestablish trust, and relations with both law enforcement and local government."
Williams had long-standing ties to St. Louis, according to the proposal, "thru (sic) his friend and business partner, John Rallo."
That pitch sold Sweeney. In a statement to the Post-Dispatch, she said Williams is indeed why Rallo's firm was chosen.
"Montel was in St. Louis to gather these positive story ideas on reinvestment and community-led improvements," Sweeney continued. "He then took those stories and helped make the national media connections we needed."
"After a simple Google search, I discovered that Ferguson is on the upswing," he wrote, linking to a Post-Dispatch article. "The local community and city council has teamed up with County Executive Steve Senger (sic) to aggressively pursue development projects, bring investment and jobs to the community, and incubate small businesses — minority-owned businesses among them."
In an email, Jamboretz said "Montel" had several conversations with Neil Cavuto, a Fox News anchor and commentator, on the region's behalf.
"He successfully got Neil to tone down the way he was talking about Ferguson and St. Louis and portray the region in a more even-handed way," Jamboretz said.
As for Williams reaching out to local government or meeting with community groups in Ferguson?
"I think I'd know if that happened," said Ferguson Mayor James Knowles III.
In fact, the region already had a post-Ferguson marketing effort to promote the region. Called the Regional Marketing Collaborative, it was co-founded by the St. Louis Regional Chamber, the St. Louis Civic Pride Foundation, the St. Louis Convention and Visitors Commission (CVC) and the Partnership.
"We've never worked with that firm and we're not aware of them," a CVC spokesman said. "We're not aware of Montel Williams coming for anything related to the Marketing Collaborative."
Attempts to reach an agent for Williams weren't immediately successful.
TIES TO RALLO
The Port Authority contract with Cardinal Creative Consulting is the latest example of a Partnership-run entity working closely with an entity tied to Rallo.
Rallo is involved in more businesses than communications and branding. He is president of Cardinal Insurance Group and B&B Packaging Group and managing partner of Brentwood Capital Partners, according to documents from the Partnership and his LinkedIn profile.
Rallo hails from the family that once operated one of the region's most prominent construction firms, C. Rallo Construction. Newspaper articles indicate his father is Chuck N. Rallo, the third generation to lead the firm. Chuck N. Rallo and a brother later broke off to form CMR Construction, which they left in 2000.
Through his companies, John G. Rallo has given at least $20,000 in campaign contributions to Stenger.
County sells two sites for far under values; $30,000 in gifts is traced
As the Post-Dispatch reported in August, a group made up of Rallo, former Anheuser-Busch executive Corey Christanell and Doug LaClair of LaClair Construction Services, last year bought two Wellston industrial parks that a St. Louis County economic development agency had spent millions of dollars cleaning up. The price was well below their appraised values and the request for proposals was not advertised widely. Tenants and development plans for the sites aren't yet clear.
Rallo and Christanell were also part of a group that received a $489,000 loan in early 2017 through a program operated by the Partnership. It was used to reduce the principal on a loan for a building they bought on North Warson Road in September 2016.
Including companies they are affiliated with, Rallo and Christanell have given Stenger's campaign fund at least a combined $40,000 since 2014. (Christanell's name does not appear on documents related to Cardinal Creative Consulting LLC).
Rallo did not return messages seeking comment. Christanell did not return a call for this article.
Stenger said in a statement he knows Rallo "from the business community" and that "the Post-Dispatch narrative concerning my campaign contributions is misleading and tiresome." He added he has raised $3.2 million from thousands of contributors.
Stenger has distanced himself from the Partnership, noting many board members of its various arms were appointed by his predecessors and that he doesn't control its actions.
Still, top staff at the Partnership turned over in the year after his administration settled into the county executive's office. Longtime director Denny Coleman retired in 2015 and Sweeney, for years the chair of the Port Authority, was tapped by the board as CEO of the Partnership. The general counsel and other top officials at the agency also departed that year.
MISLED BOARD?
Sweeney pitched the contract with Rallo's firm as $100,000 to the Port Authority Board, and the language approved by the board in May 2016 said the contract was not to exceed $100,000.
But the contract Sweeney actually signed with Rallo a few weeks later was for more: $130,000. The contract called for three payments in equal installments of $43,333. All of it was paid early December 2016.
Five days later, after paying Cardinal Creative above what the board had authorized, Sweeney reported to the board that an additional $30,000 in communication consulting services from Cardinal Creative had been needed, according to minutes and agendas.
St. Louis County Port Authority funds a lot of projects. Very few of them have anything to do with ports.
Port Authority board members contacted by the Post-Dispatch did not have much to say about the Cardinal Creative contract. Nanci Napoli, a longtime board member, deferred comment to the Partnership's general counsel, Dustin Allison, "since we, on the board, are not involved with day-to-day operations."
Greg Hayden, another longtime board member, said he remembered approving the contract but would have to go back through his notes before providing any detail on what the company has done for the Port Authority. He did not respond to subsequent emails asking what he had found.
Johnny Little, whose marketing firm bid almost $14,000 less for the contract than Cardinal Creative, said he followed up with the Partnership to find out who had won but never heard back.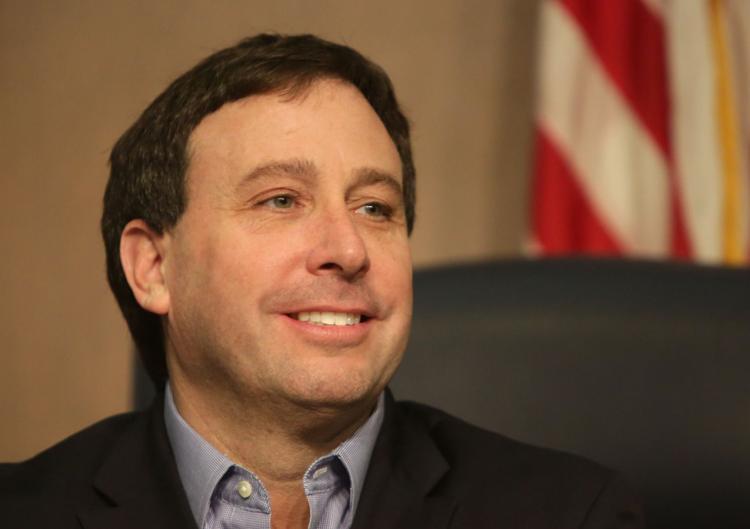 Little, a former spokesman for St. Louis Public Schools and local television producer, runs eLittle Communications. It was working as the communications consultant for the city of Ferguson at the time the contract was out for bid.
"What?" Little said, when told he was beat out by a firm that claimed to have connections to Montel Williams. "He's not even from St. Louis."