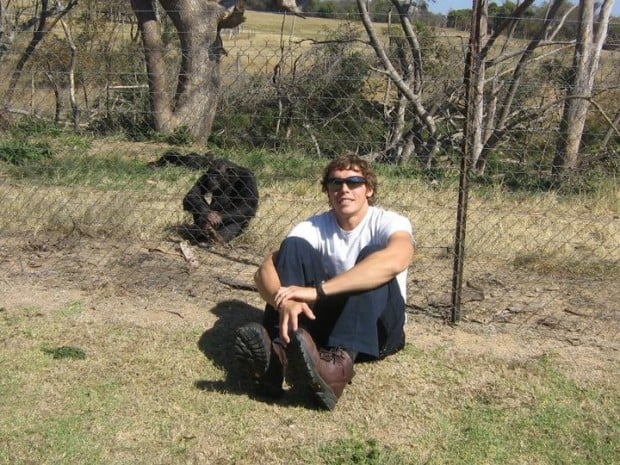 Andrew Oberle, 26, of St. Louis, was leading a tour at an animal sanctuary in late June when he was pulled under a fence by two chimps. The chimps dragged Oberle about a half-mile during the attack.
Family members have said Oberle lost his ears, left arm and toes and was placed in a drug-induced coma in a South African hospital.
Oberle is getting "a little stronger" every day, according to a post this week from his uncle, St. Peters chiropractor Daniel Coogan, on a Facebook page dedicated to his recovery.
Doctors at SLU received Oberle's medical records this week. He is expected to receive reconstructive facial surgery and intensive therapy at the hospital while under the care of Dr. Bruce Kraemer, chief of plastic surgery, spokeswoman Laura Keller said.
"We will have a much better assessment of what we will be doing with him once he's here," Keller added. "He's got a long road ahead of him."
Arch medical helicopters has offered their services to the family, Keller said.
Oberle was working this summer at the Jane Goodall Institute's Chimp Eden sanctuary near Nelspruit as part of his anthropology graduate program at the University of Texas at San Antonio. He is a graduate of St. Mary's High School in south St. Louis.
"He's one of these guys, he's connected to everybody," Keller said.
The manager of the sanctuary, South African conservationist Eugene Cussons, said it was the first such attack since it opened in 2006.
In another high profile chimpanzee attack in 2009, Charla Nash of Connecticut lost her nose, lips, eyelids and hands and has since received a face transplant.